Happy MerMay! I'm Jennie and this week the Tombow Design Team has lots of mermaid inspiration! Today, I'm going to teach you how to create mermaid lettering in five easy steps!
What you need:
Step One:
Whenever I create a lettering piece, I start by creating a sketch to test the composition. Sometimes, I'm in the mood for pencil. For example, the Tombow MONO Drawing Pencil or the Tombow MONO Graph Mechanical Pencil are great! Sometimes, I use the Tombow Fudenosuke Brush Pens. This time, I used a light bounce so I could fit the ascender of the letter H bellow the word mermaid. This can be tricky and it's one of the main reasons sketching is very important.
Step Two:
Once you figure out the composition, use the Tombow Dual Brush Pens to letter the words. These colors will be the base, so use a light color you can layer without making the colors muddy. Stay away from mixing contrasting colors since these create brown colors. For example, red and green, purple and yellow and orange and blue.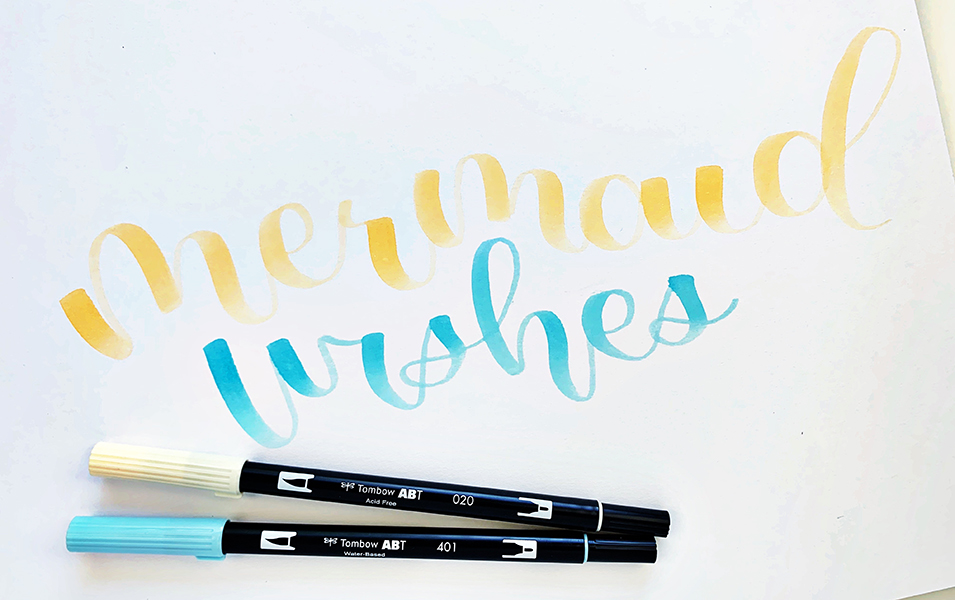 Step Three:
Pick one or two Tombow Dual Brush Pen colors from the same family as the base. The base is a slightly orange color and I wanted to create a sorbet color, so I used two shades of pink.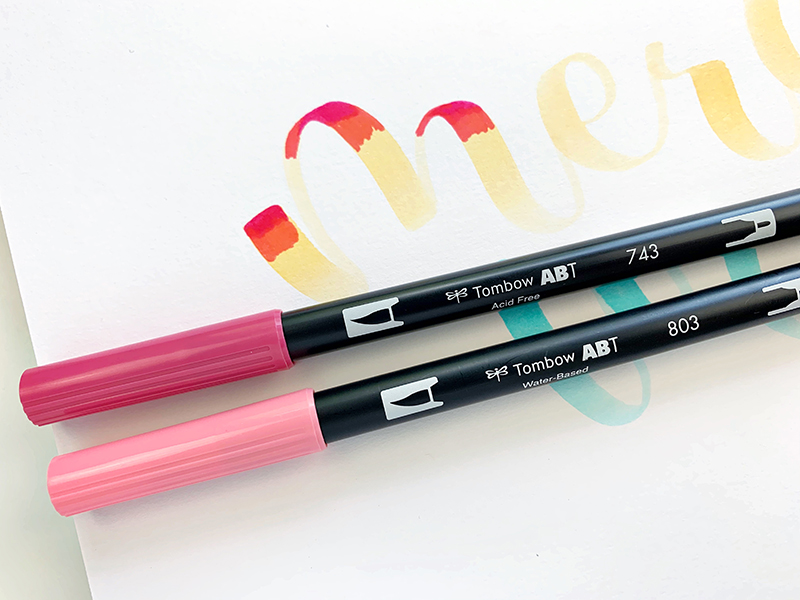 Step  Four:
Use the Tombow Small Water Brush to blend the colors. You can pick up a fourth color from a Tombow Blending Palette to add a little bit more color. Make sure you let it dry!
Step Five:
Use the fine tip of the Tombow TwinTone Markers to add small scales. I used two similar colors. The darkest on the top and the lightest at the bottom. During step three, leave lighter spaces so you can see the scales.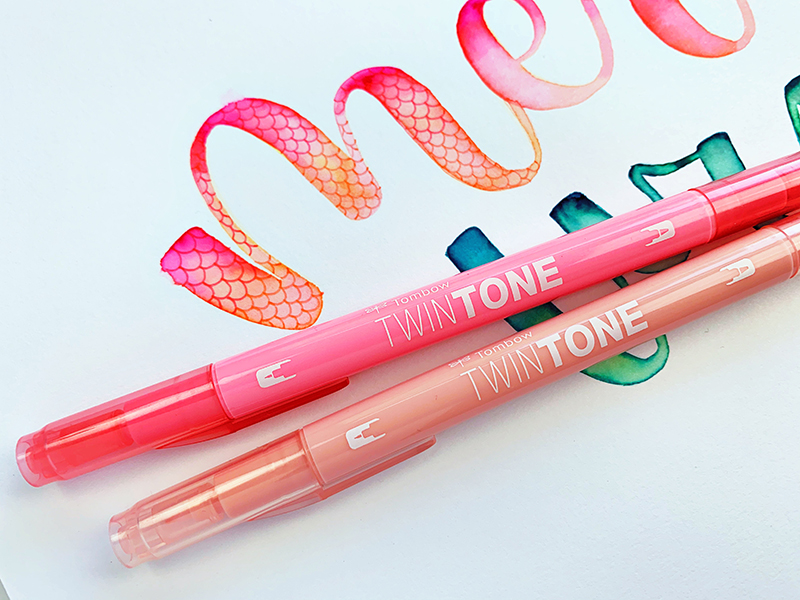 Add a few extra fun details like starfish or seashells to dot the letter i.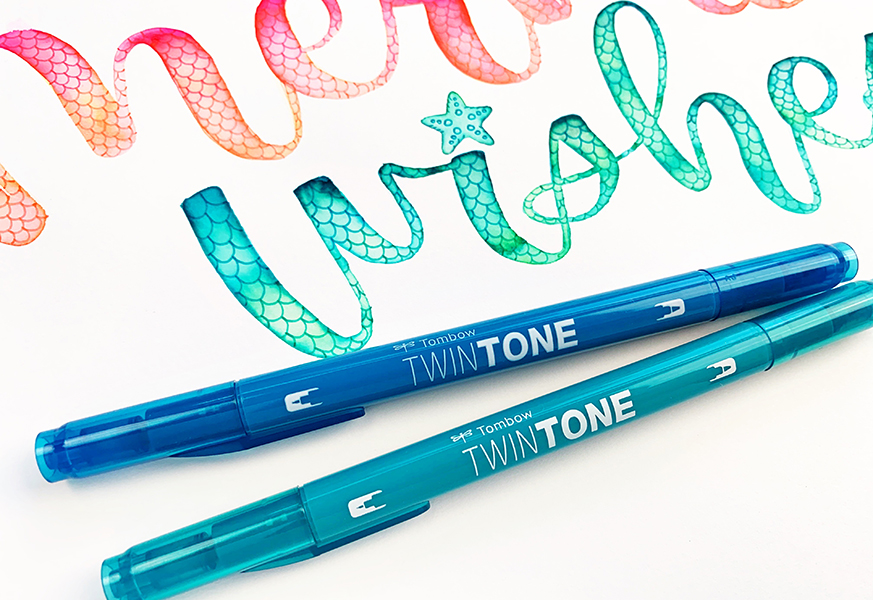 I absolutely love when I have a project in mind and it comes out exactly as I envisioned it! Give it a try!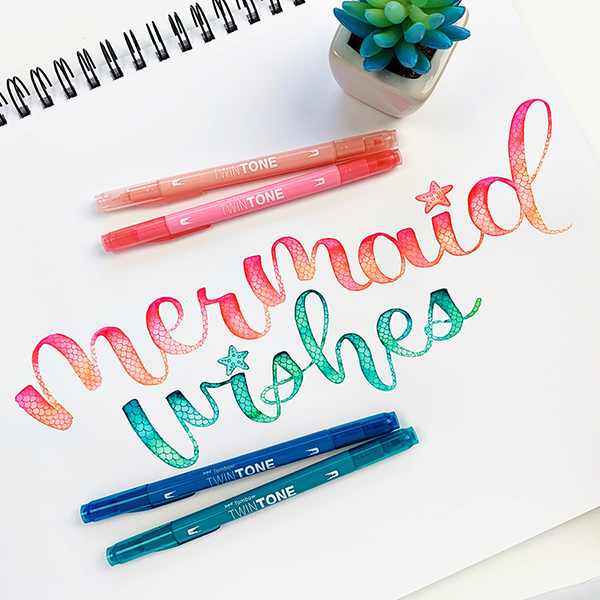 I hope you enjoyed this tutorial! Take care!