Hi, Jessica from @BrownPaperBunny here to show you a fun way to create mail art with colored pencils. There's no reason for envelopes to be boring, so here's what you'll need to follow along.
Supplies: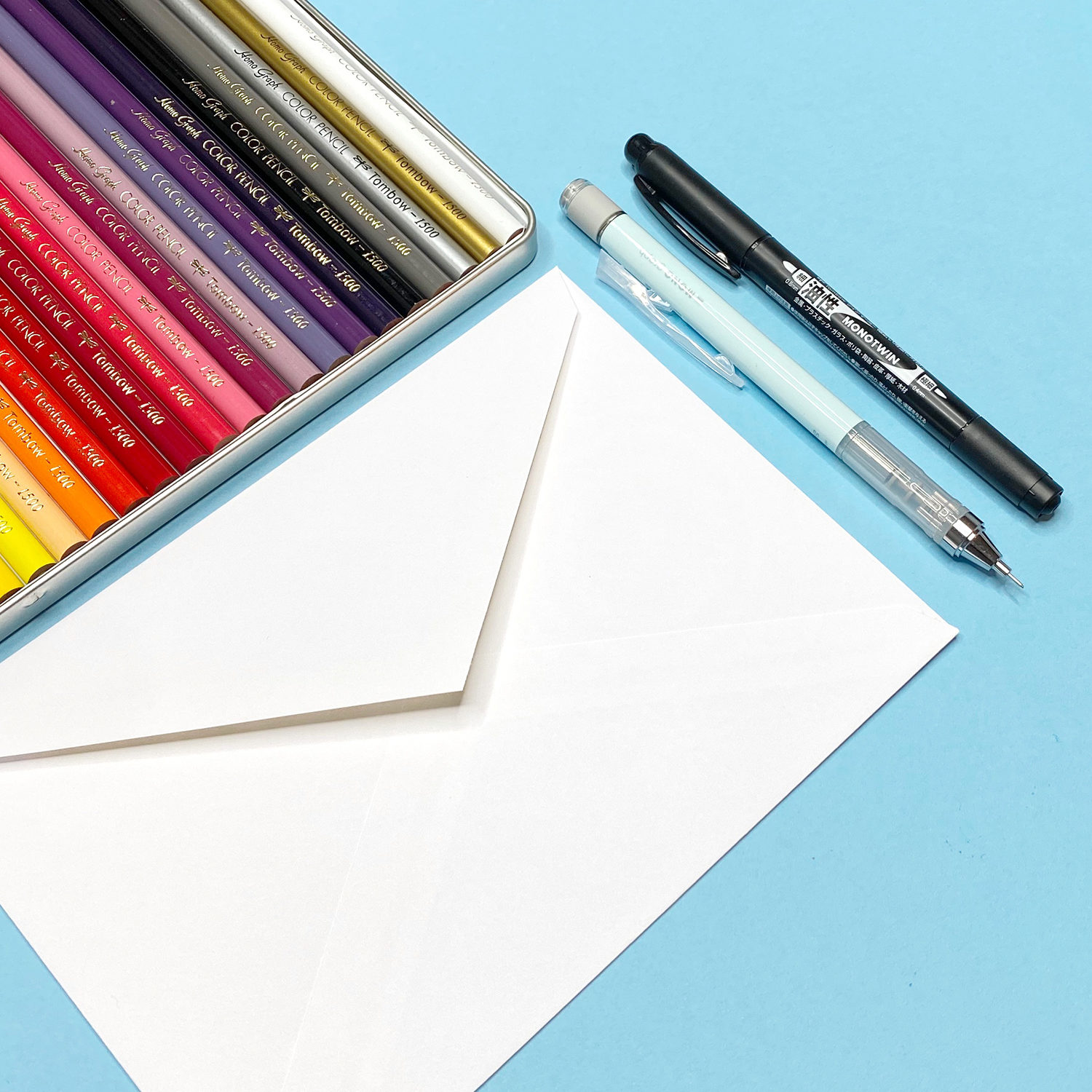 Step 1: Sketch Your Design
Using your MONO Graph Mechanical Pencil, sketch out your design. Feel free to try my book-stack layout. Just make sure that whatever you choose to draw isn't too busy. You want the envelope to be legible enough to be delivered!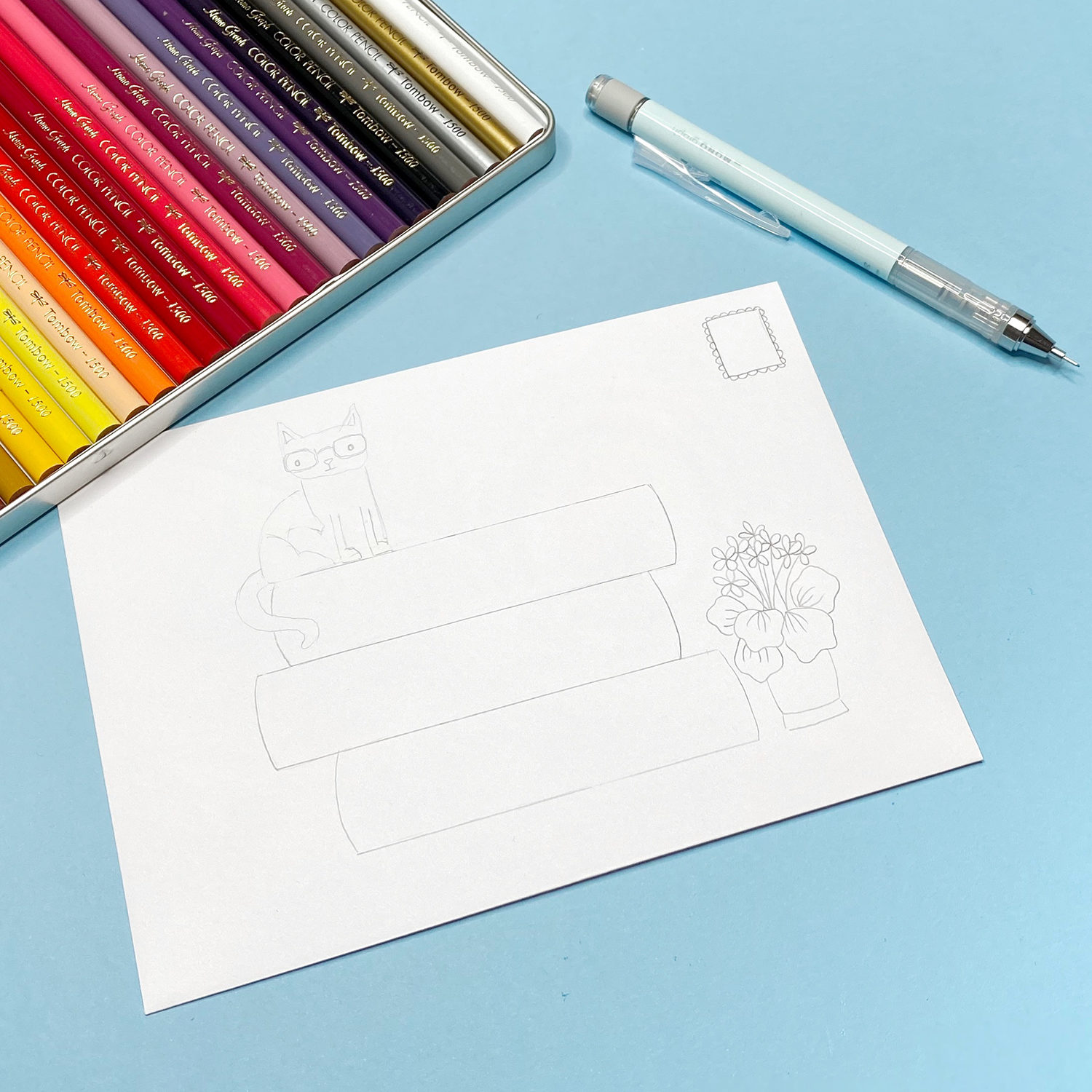 Step 2: Add Color With Pencils
Once you're happy with your design, start coloring it in with colored pencils. Keep it a little bit lighter in the areas where you plan to write the name and address. To make it look like the book spines are a little bit rounded, add more color along the edges and less in the middle.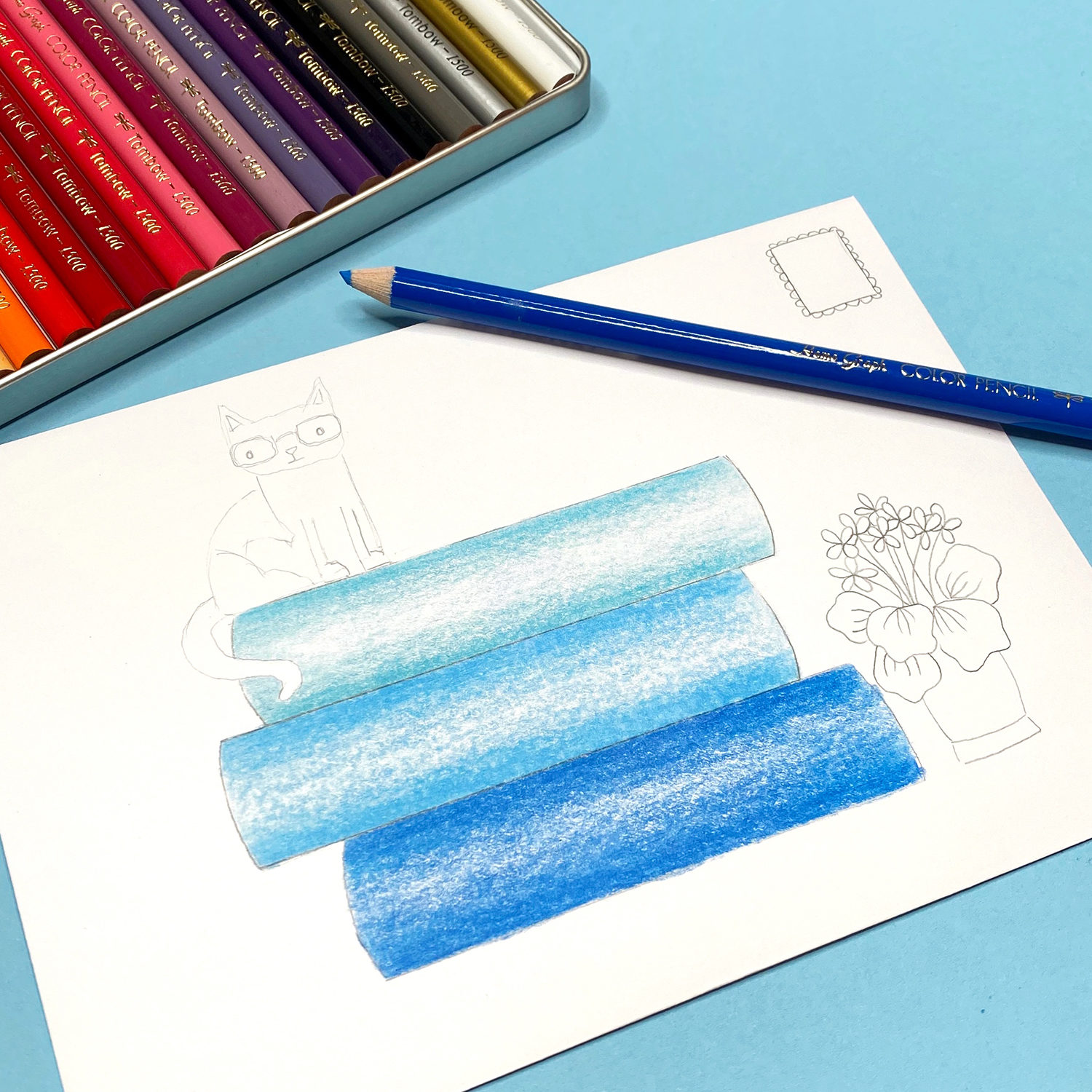 Step 3: Add Details
Once you've added all of your color using the 1500 Series Colored Pencils, add the name and address using your MONO Twin Permanent Marker. You can also use it to add some extra details or outlines to make your drawing pop.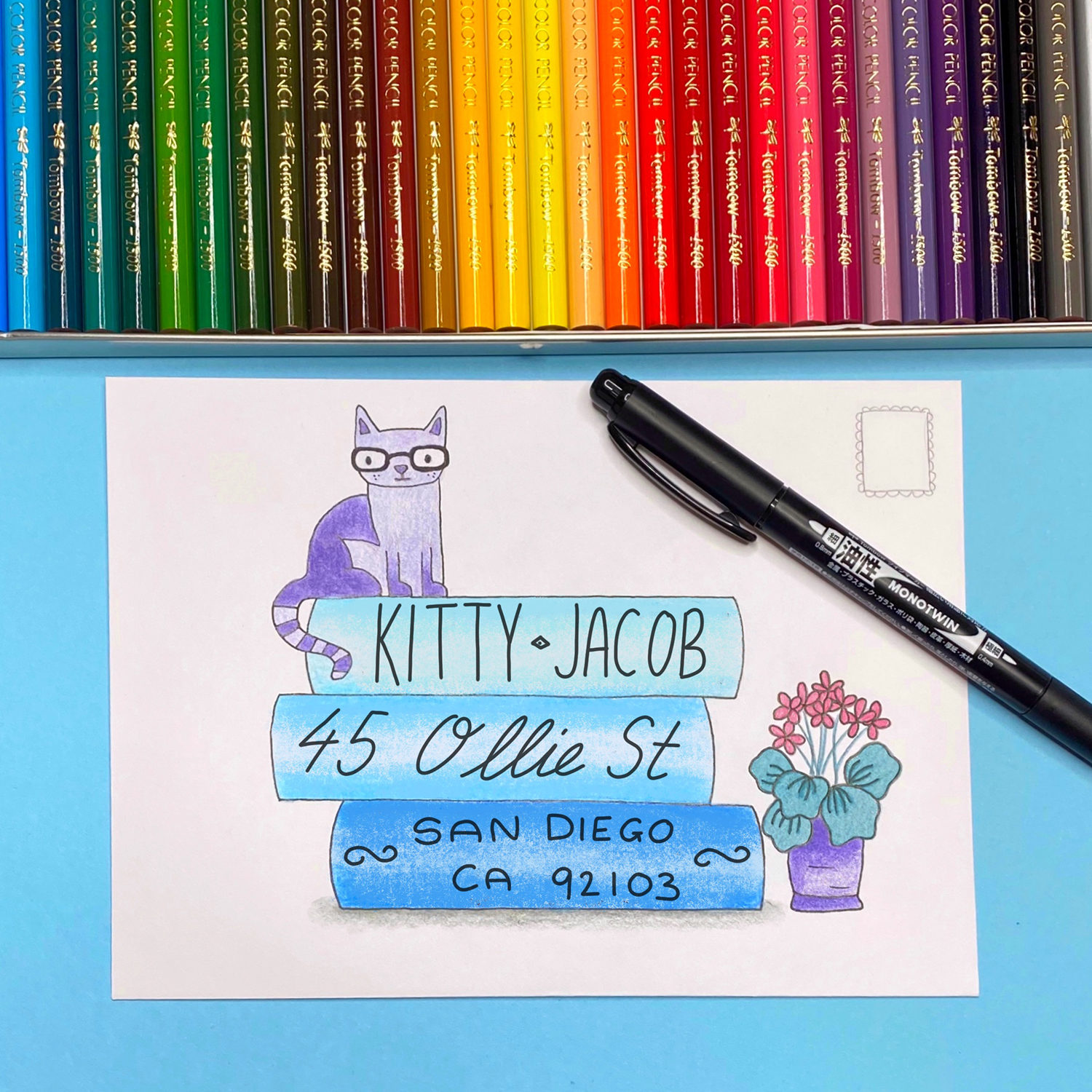 Now you're ready to pop a card or letter inside, add a stamp and send it off! You've made some mail art with colored pencils!
We'd love to see your envelope, so tag @TombowUSA and @BrownPaperBunny if you share it on social media. If you're looking for more mail art ideas, take a look at this tutorial for Envelope Liners or this one on Mail Art Using Stamps.