Hello friends, Adrienne from @studio80design here today to show you how you can create a mixed media floral bouquet using Tombow's 1500 Series Colored Pencils and Dual Brush Pens!
Materials you'll need:

Step 1
With the MONO Graph Mechanical Pencil, lightly sketch a floral bouquet in the middle of your watercolor paper. We're going to be adding a quote later, so make sure you leave enough room for that! Otherwise you can make it as large as you want!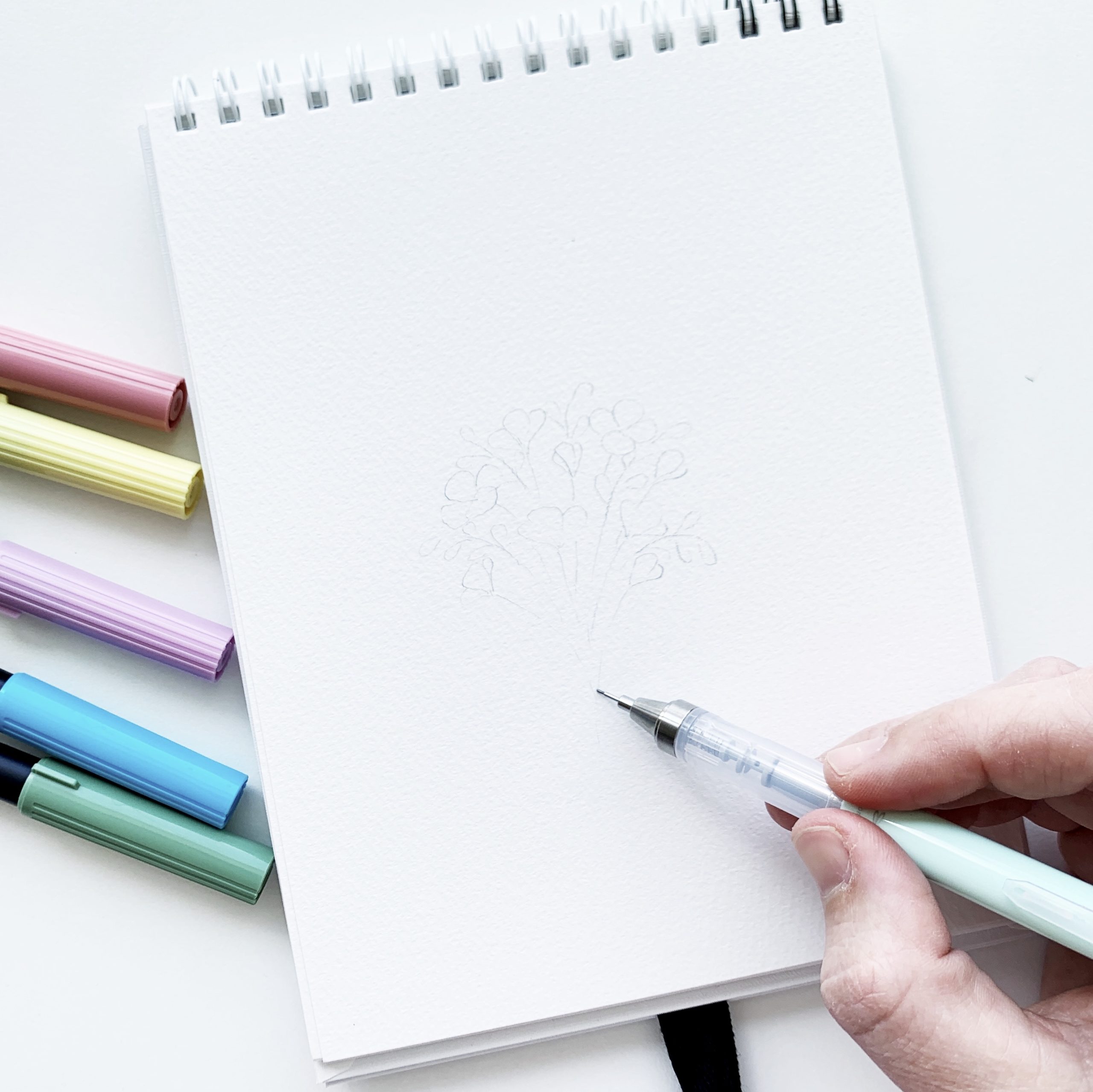 Step 2
Use the brush tip of the Dual Brush Pens to color in the flowers. I love how versatile these markers are. They are great for lettering, coloring, water coloring and illustration!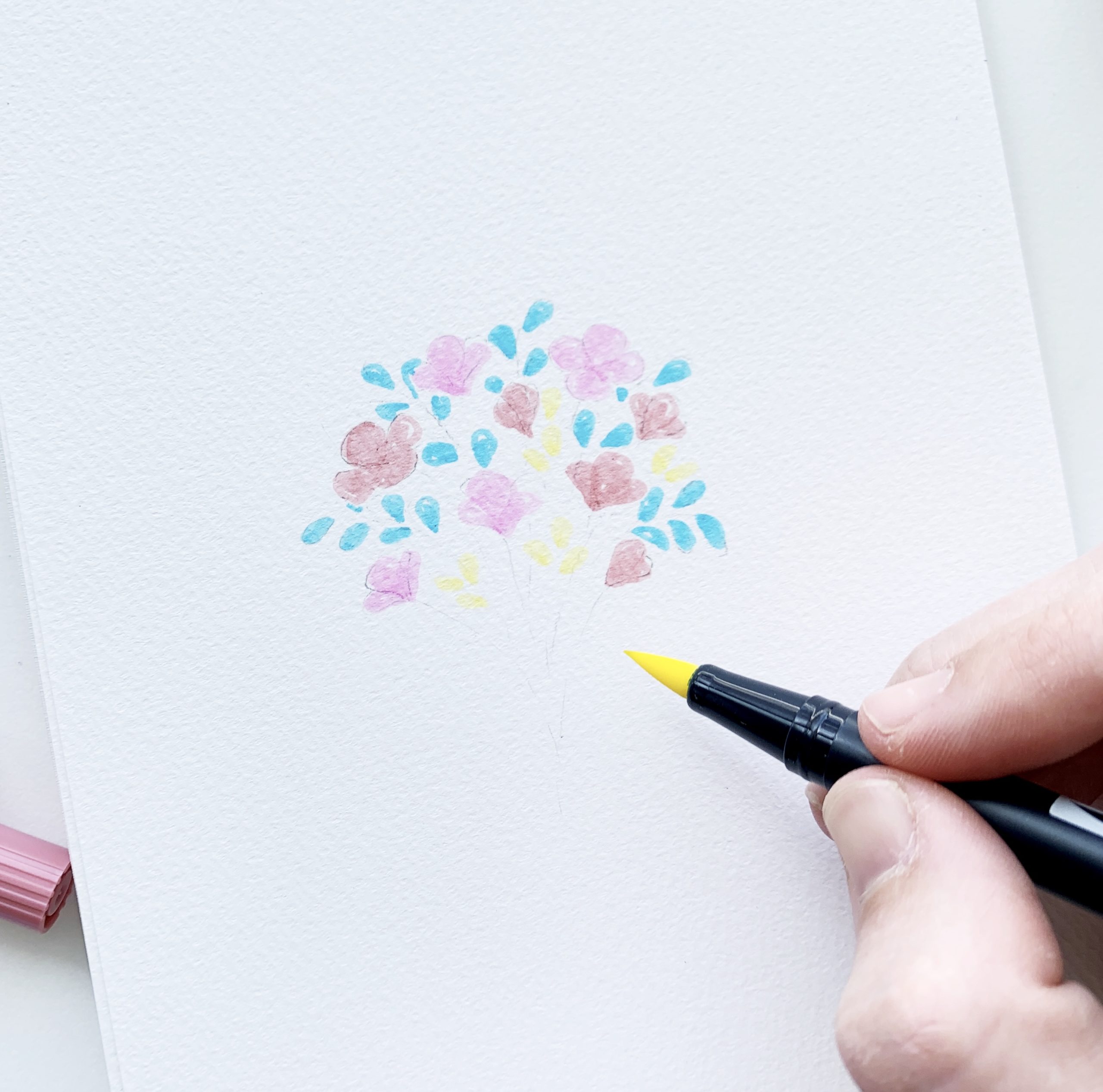 Step 3
Add water to the flowers using the Medium Water Brush. I love using the Water Brush for watercolor projects because it has the perfect size tip for my projects and using it is super easy!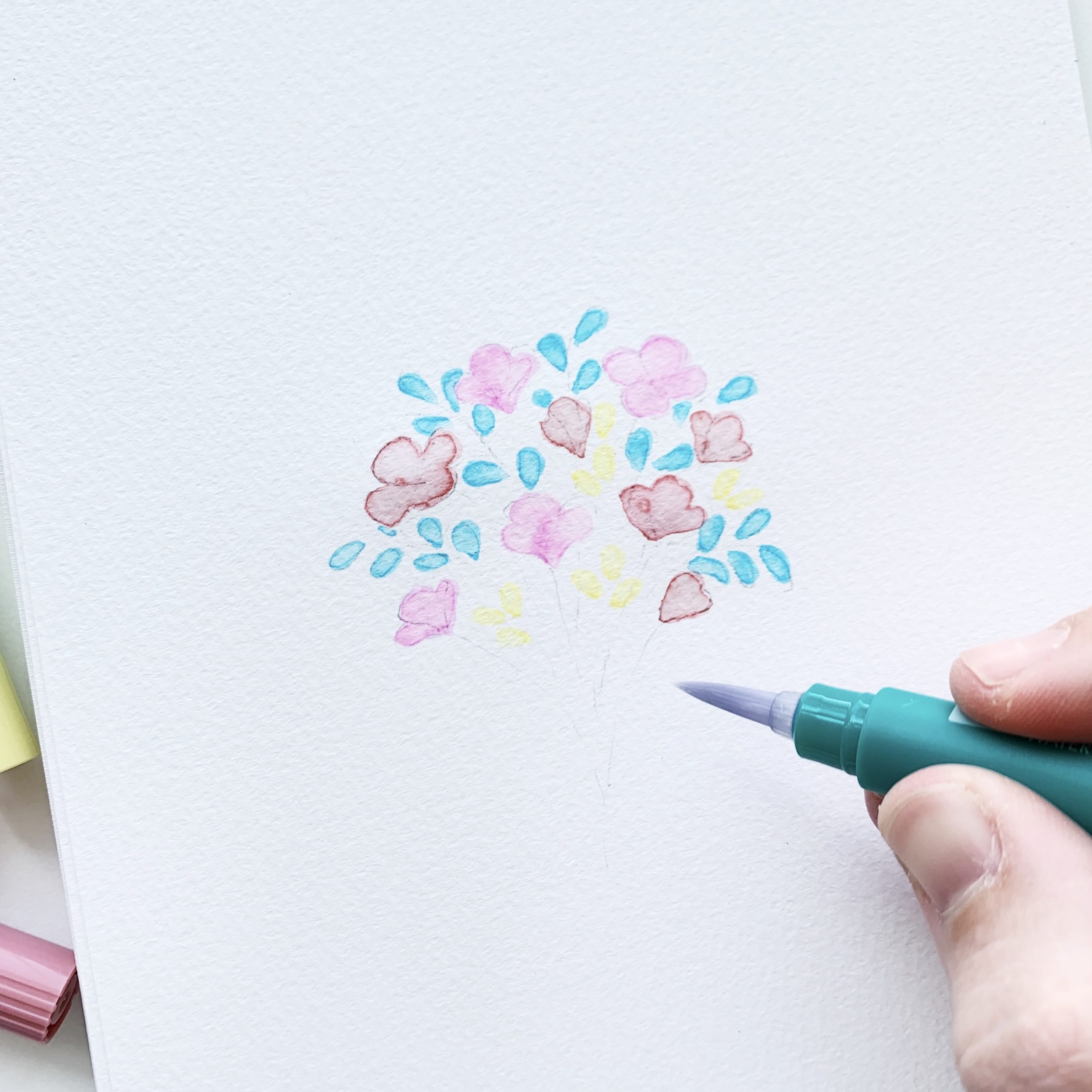 Step 4
Next, use the bullet tip of the green Dual Brush Pen to draw in the stems and leaves of the flowers.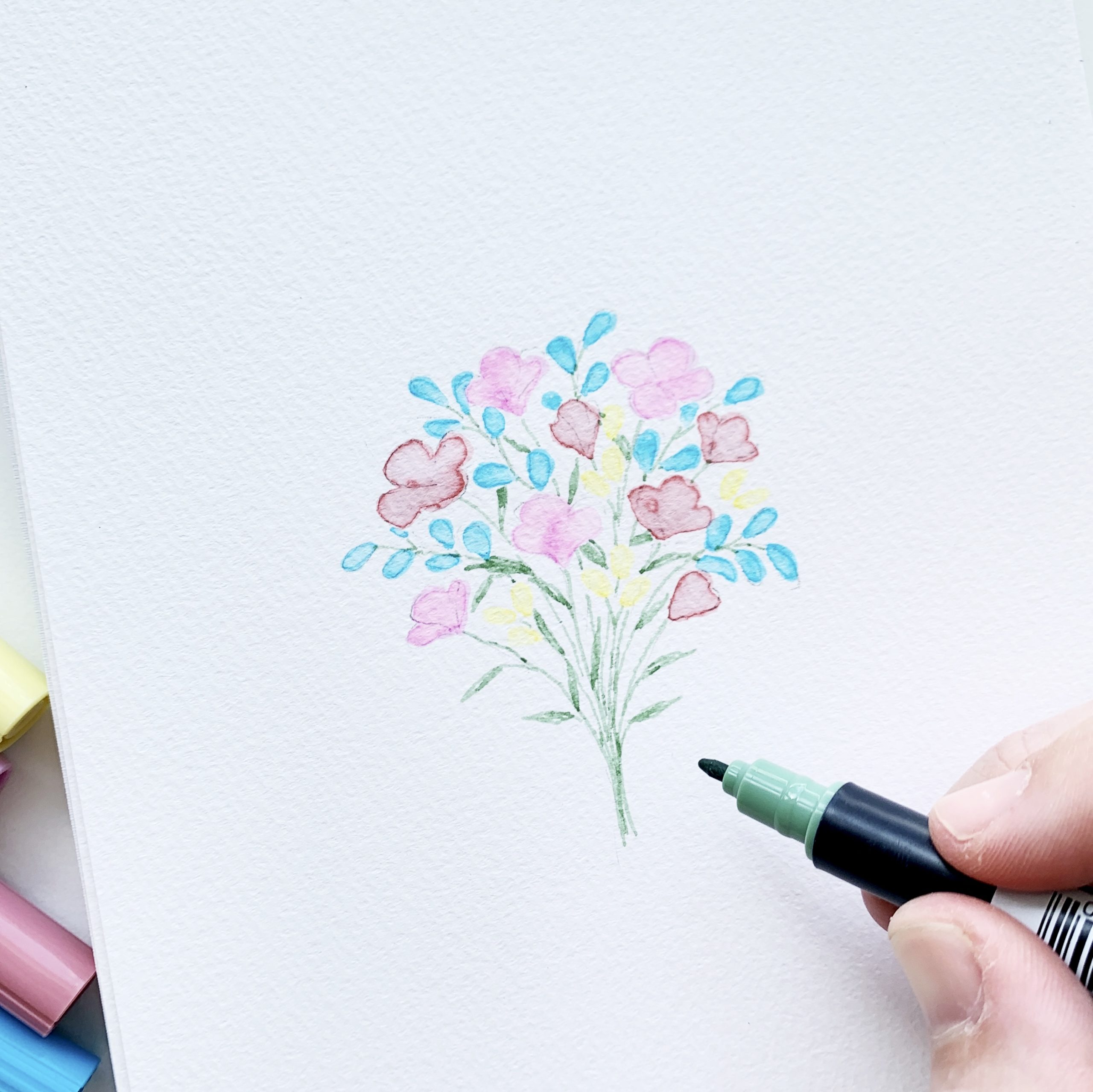 Step 5
Use corresponding colors from the 1500 Series Colored Pencil Set to match the colors of Dual Brush Pens and outline/add details to all the flowers, leaves and stems in your floral bouquet. This will help make the florals pop and give them more dimension. These colored pencils are so easy to use and they come in so many beautiful shades!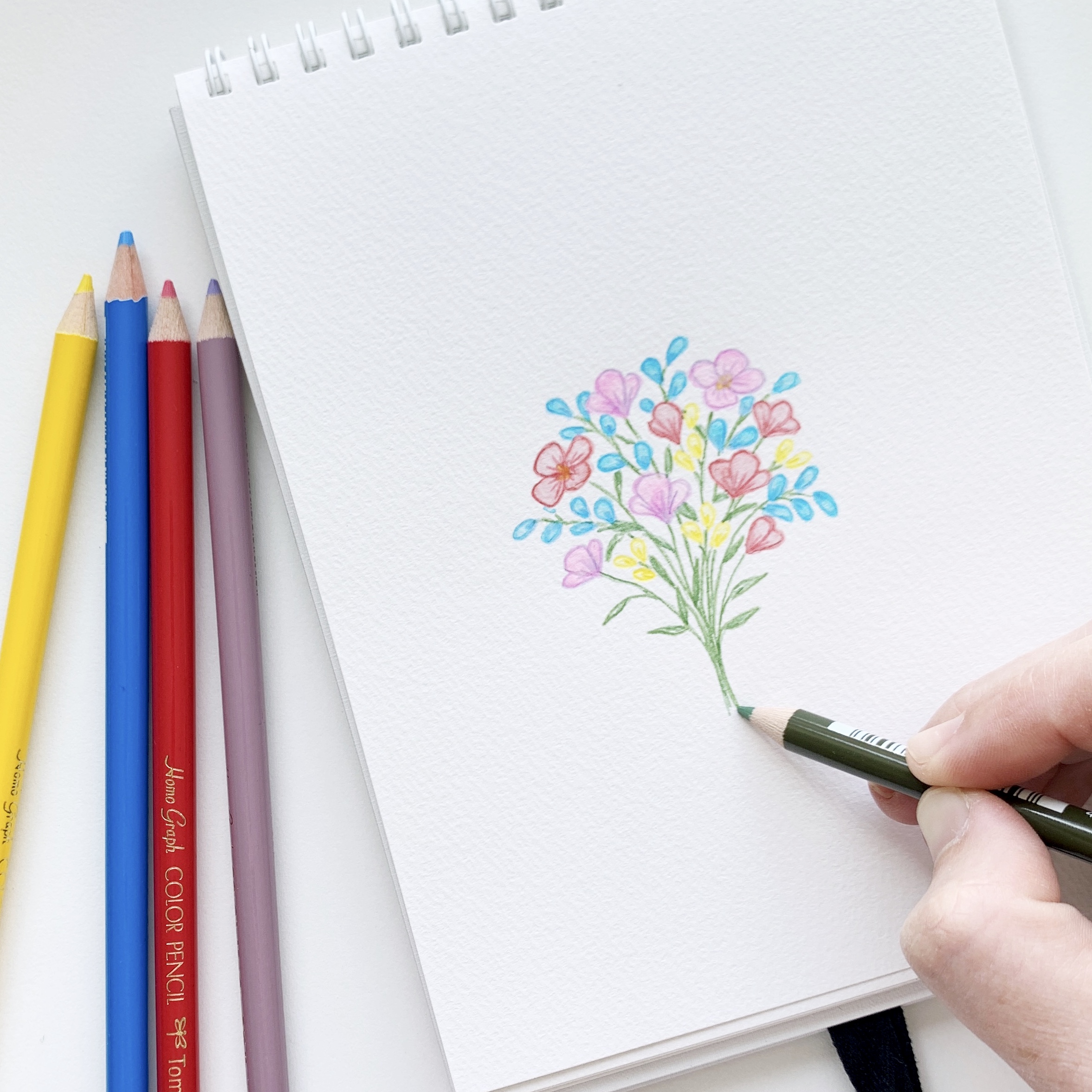 Step 6
Write in a fun quote or saying with a Fudenosuke Hard Tip Brush Pen around your floral bouquet. I wrote one of my favorite sayings: "Be patient with yourself nothing in nature blooms all year." Erase any extra pencils marks with the MONO Eraser and you're done!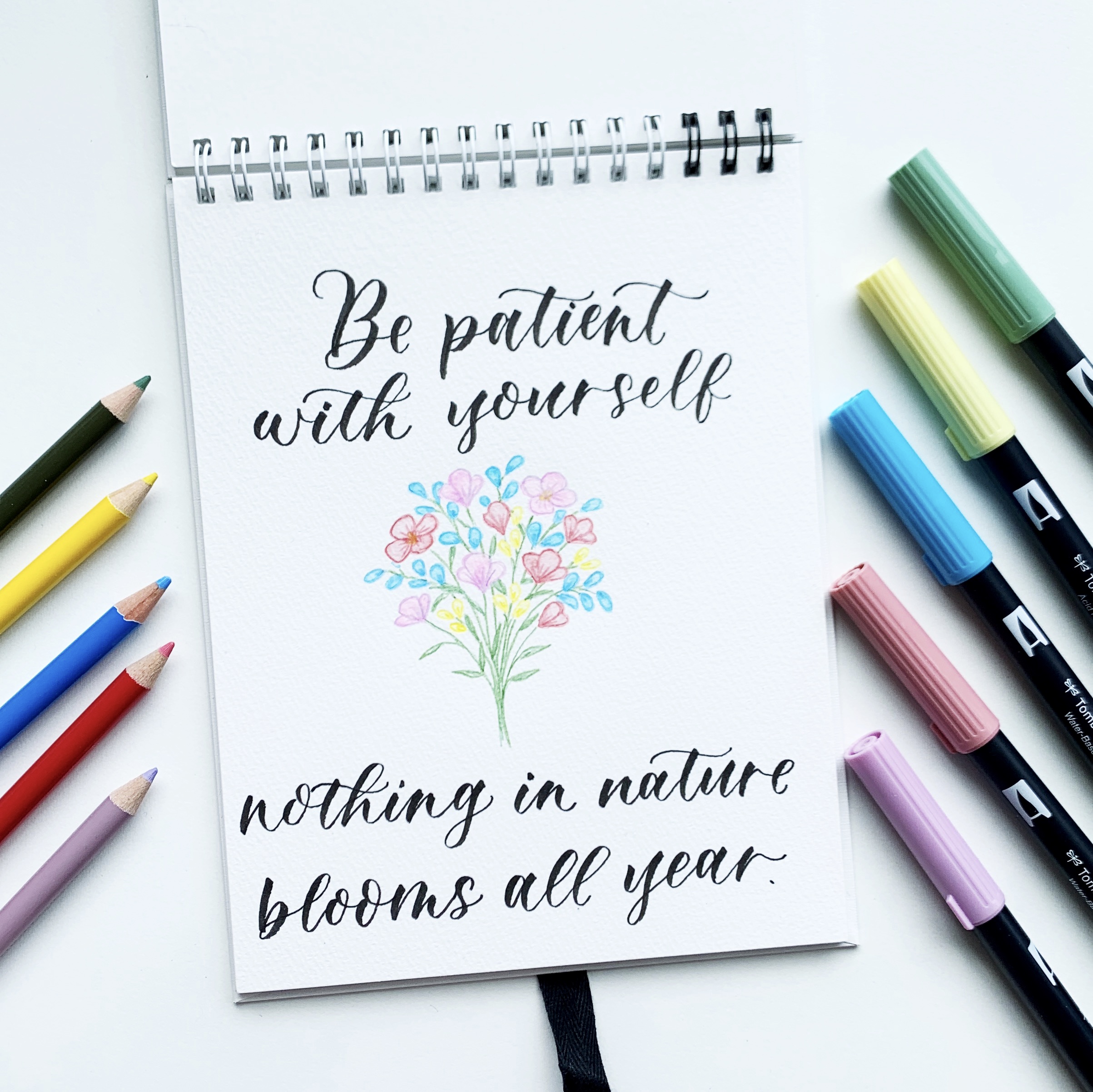 I love how this mixed media floral bouquet project came together! I find it so  fun working with two different mediums in projects and coming up with new ways to create something! For more inspiration like this, make sure to follow @studio80design!
For more colored pencil projects, check out these posts: