Hello friends, this is Smitha! I am going to show you how to create an easy color mixing chart with your favorite Tombow Dual Brush Pens. This is a fun way to see how many different hues you can create with just a handful of markers.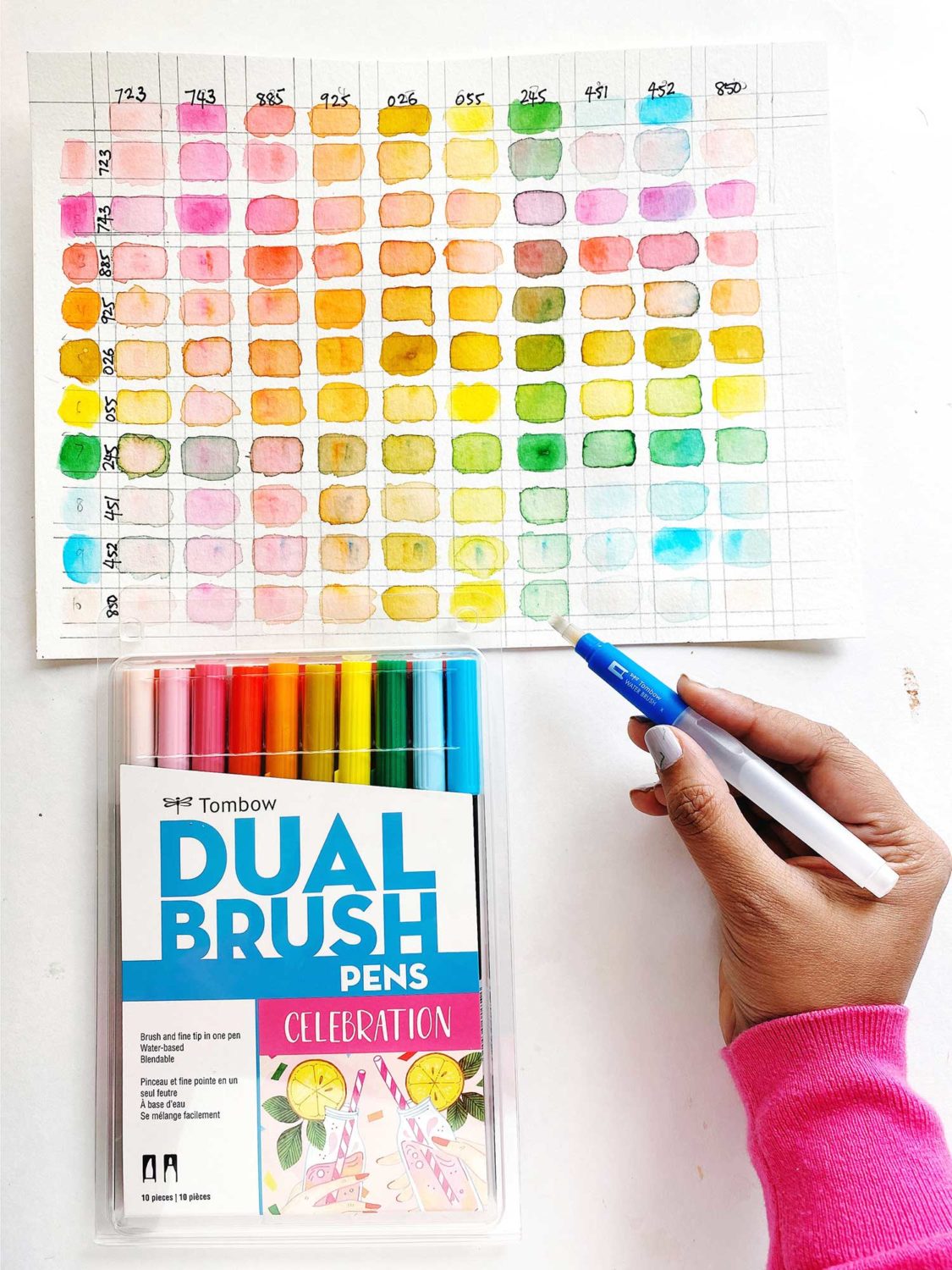 Material list: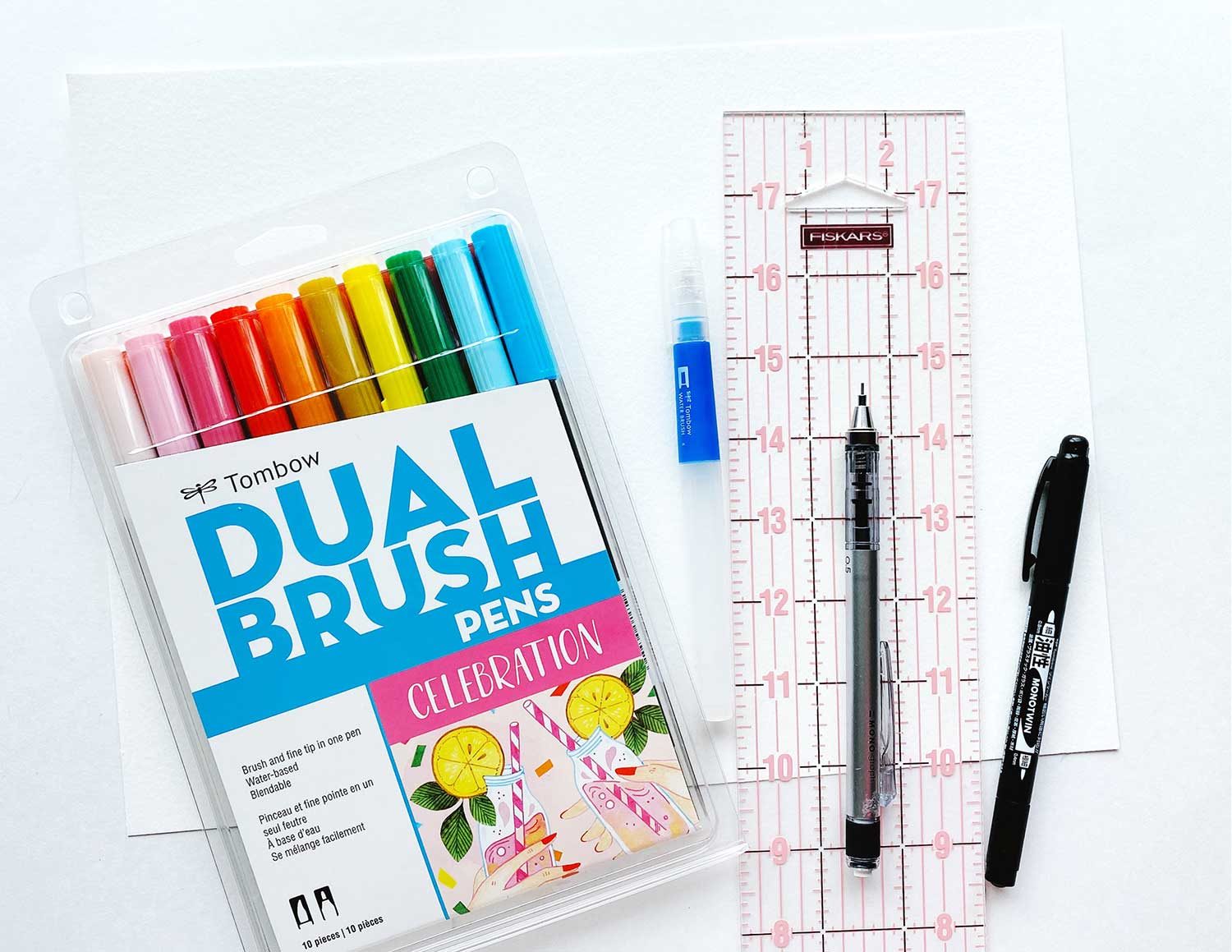 Watch the video tutorial:
You can see the entire process technique in this video I created. Click the video box below or click here to watch on YouTube.
Step 1:
Since there are 10 colors of Dual Brush Pens, I created a 10 by 10 grid on my watercolor paper. Space out your rows and columns evenly and draw your grid using the MONO Graph Mechanical Pencil and a ruler. Then use the MONO Twin Permanent Marker to add your Dual Brush Pen color numbers. This pen is oil based so will not spread with any water we apply to the page later.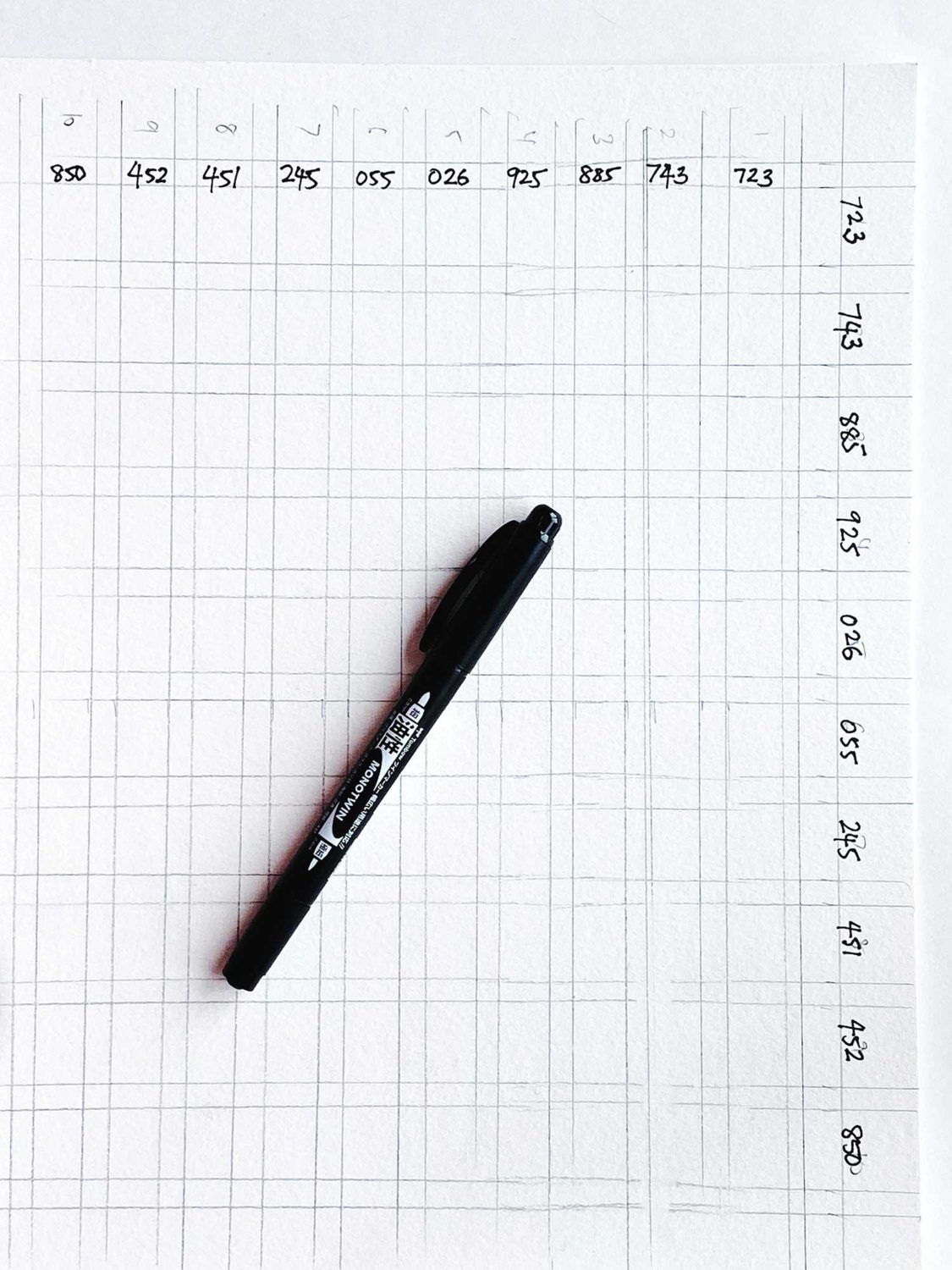 Step 2:
Add in your colors! Mix the two colors corresponding to the row and column directly on the paper using either a Water Brush or the Colorless Blender Pen N00.
Work in batches for best results. I would say three or four blocks at a time. This will give you enough time to mix and blend the colors before the marker sits on the paper for too long.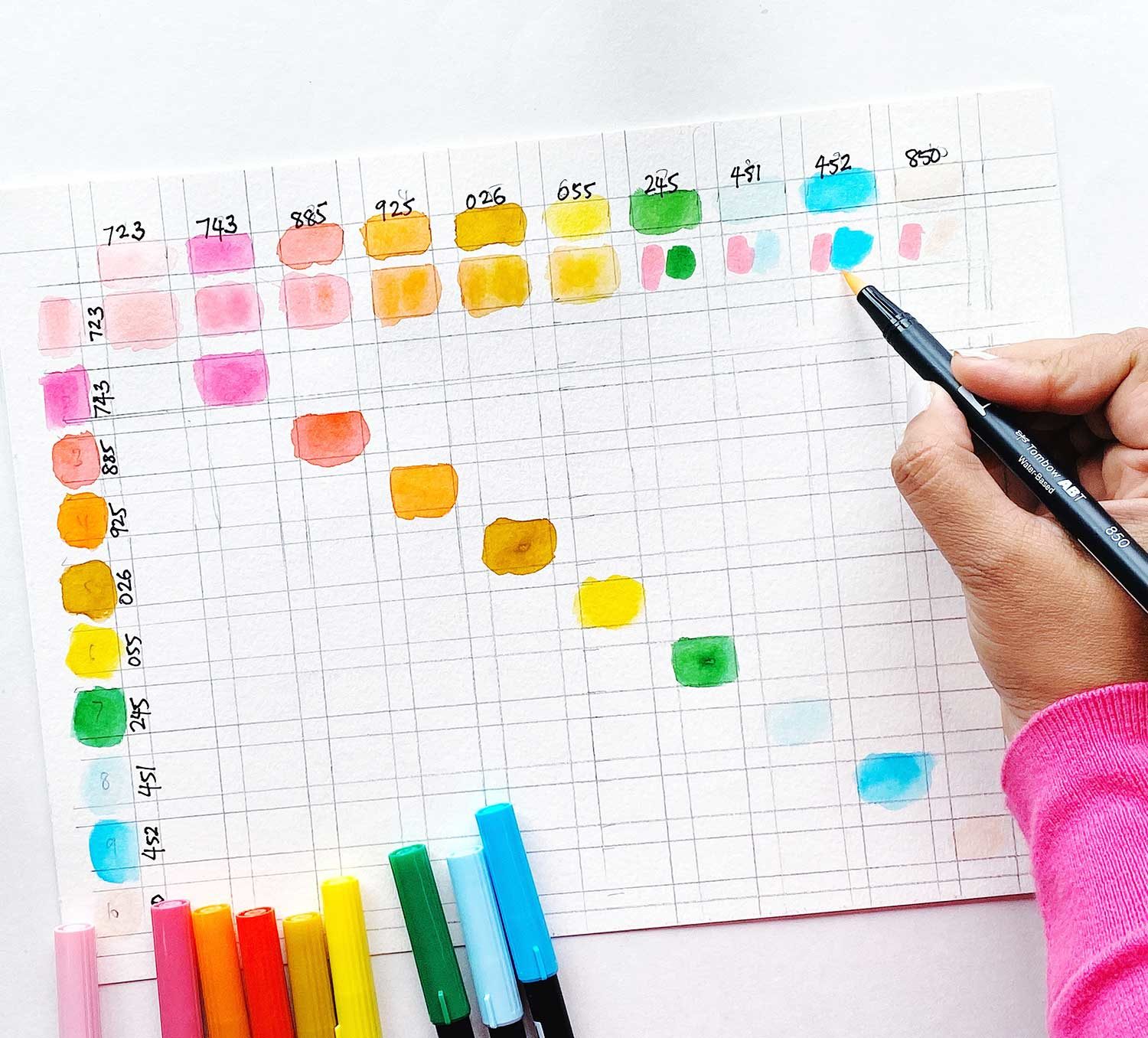 Step 3:
Once you've filled out half of the chart above the diagonal, you've basically seen all the color combos there are. Its amazing to see how many newer shades of color you can create with just these markers!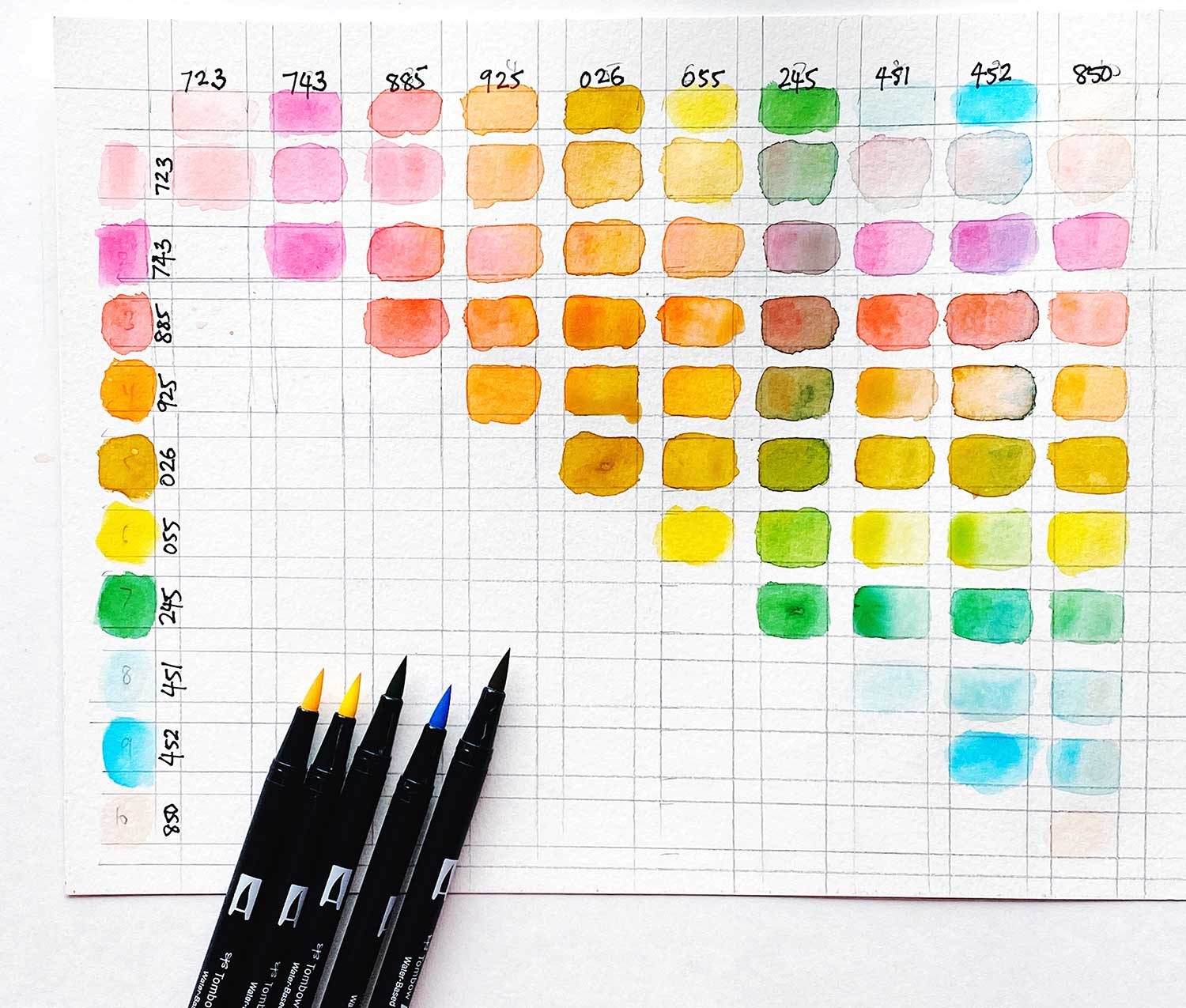 Step 4:
For the rest of the chart, you will be basically filling in the same color combination. However, I added more water with less marker color to create lighter hue versions of the colors.
On a day when I just need a creative outlet and don't want to worry much about color and composition, creating a color mixing chart is the perfect way to play!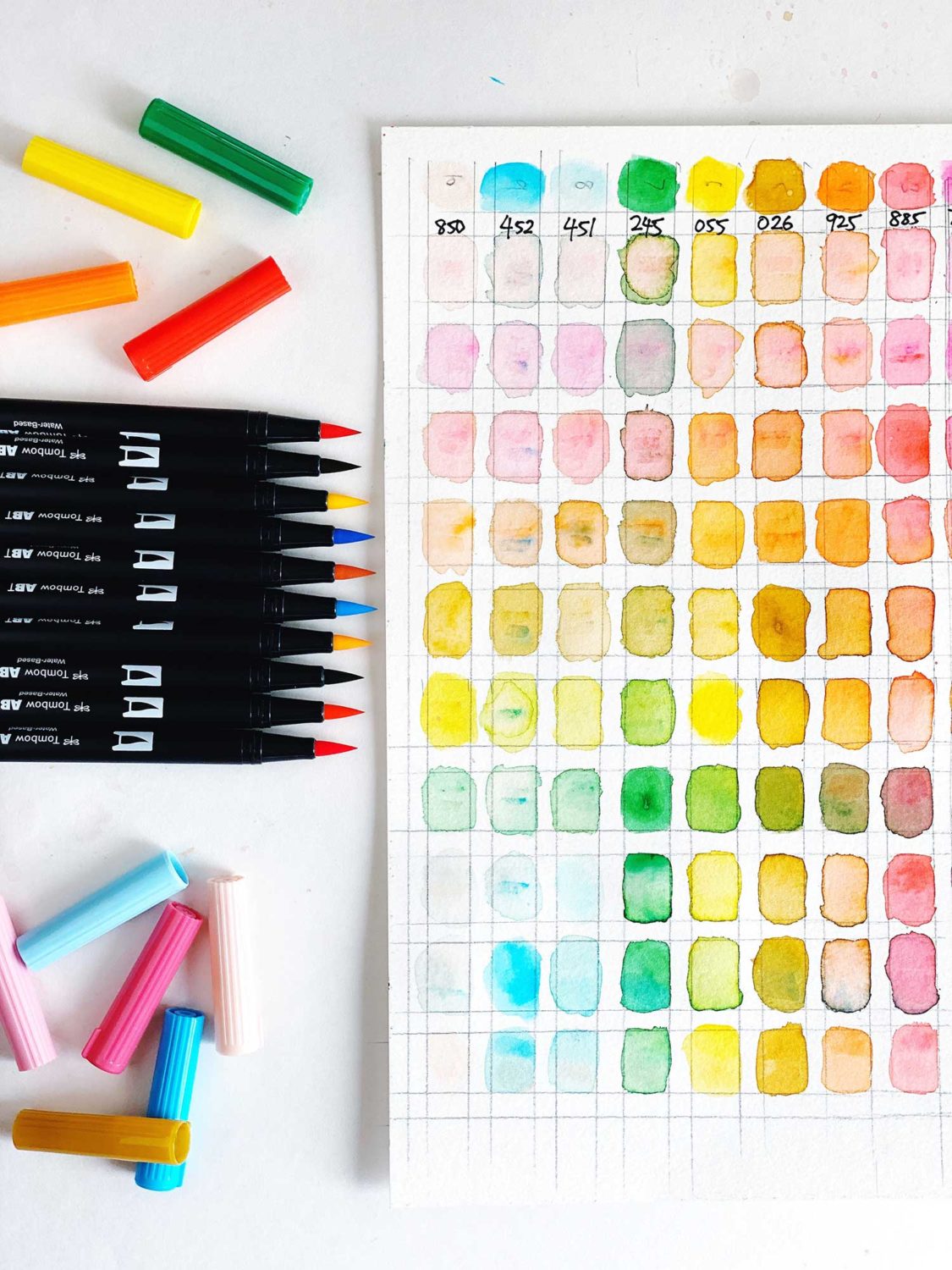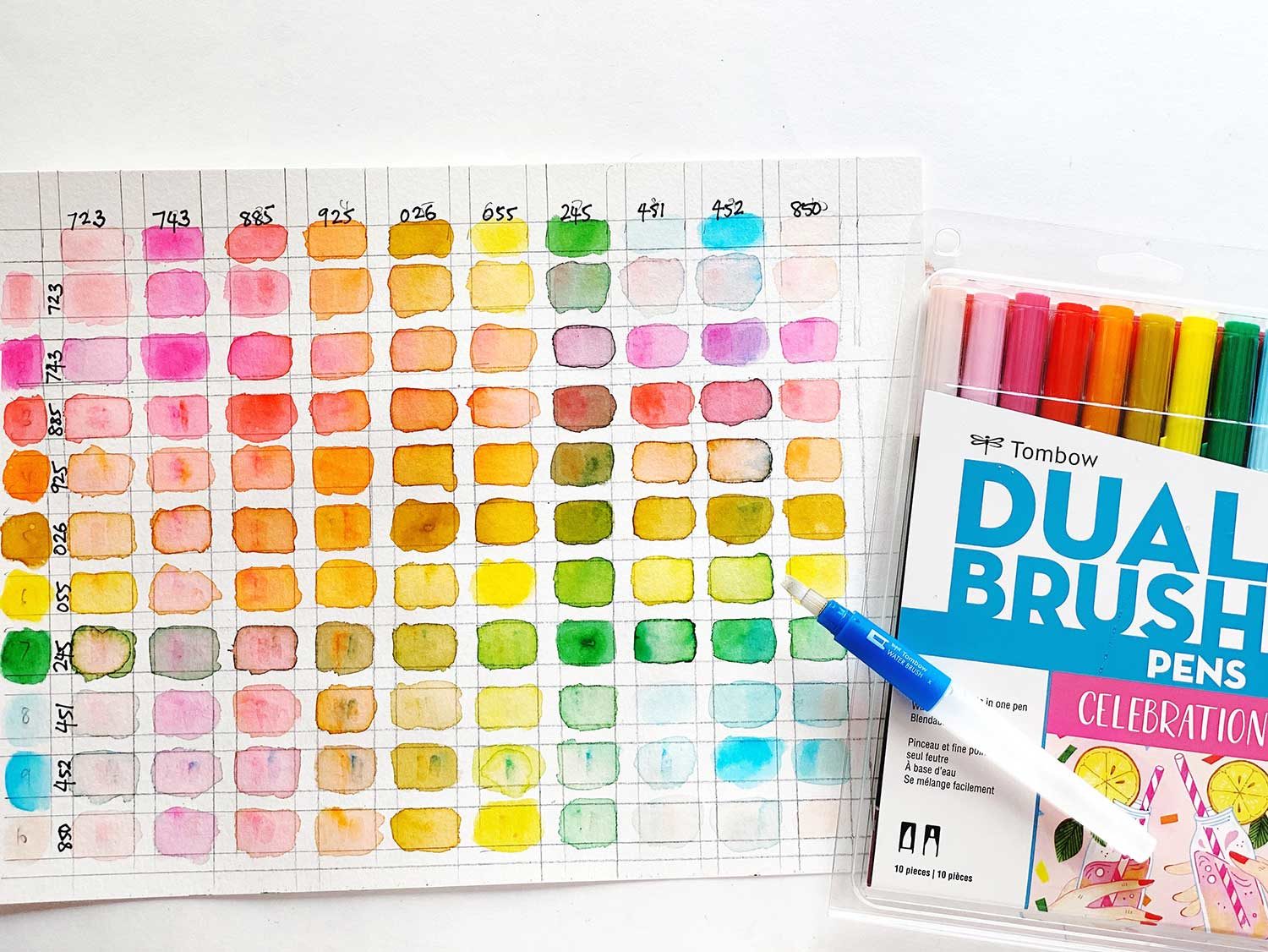 Here is a look at my finished color mixing chart! I LOVED creating this and can't wait to create a color mixing chart with my other Dual Brush Pen 10-Packs!
Smitha
My blog: www.smilingcolors.com
Find me on instagram: @theshinynest