Hey Tombow friends, this is Jennie! Today, I'm going to teach you how to make your own rainbow using Tombow products! I'm also going to give you a few tips to apply these techniques on other projects.
Supplies:
Watercolor or mixed media paper
Scissors
Frame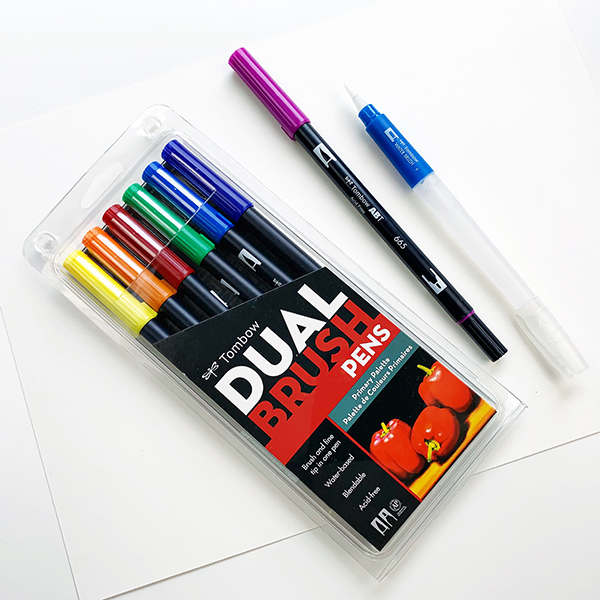 Step One:
Draw your rainbow. You can use a stencil or a compass drawing tool. I chose to free draw my rainbow using the Tombow Dual Brush Pens. Don't worry about perfection. I used the Tombow Dual Brush Pens Primary 6-Pack, plus Dual Brush Pen color 665.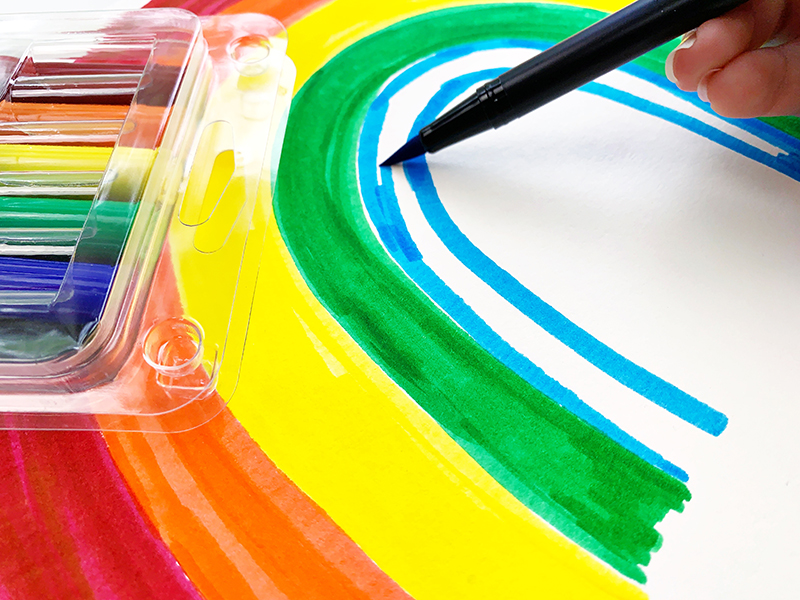 Step Two:
Use the Tombow Water Brush to blend the colors. Color the red first and skip orange for now. Clean your Tombow Water Brush really well and color the yellow. The reason you should leave a color in between while they dry is so they don't mix up. I really wanted each section to have only one color. If you want to experiment with mixing the colors where they meet, I encourage it. It looks really cool! For this project, I wanted to avoid blending two colors.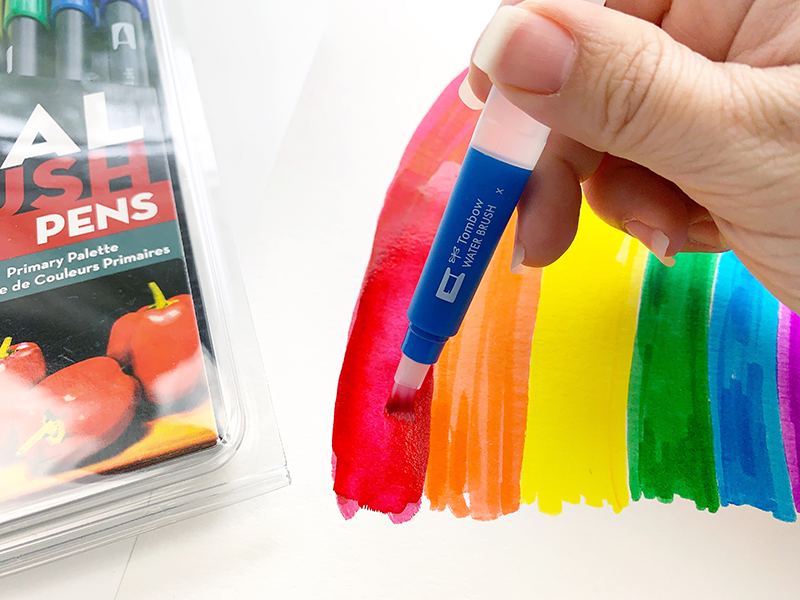 Let it dry. Right now you could add lettering with the Tombow Fudenosuke Brush Pen or one big name with Tombow Dual Brush Pen N15.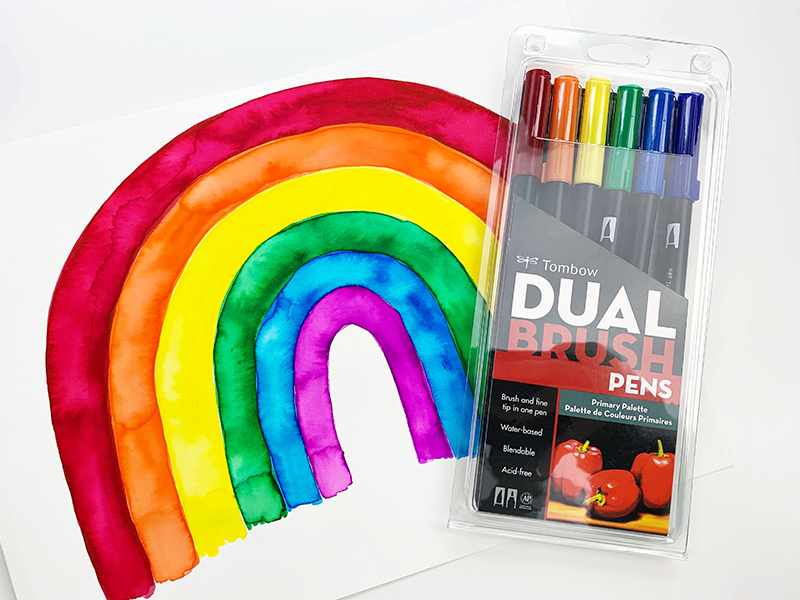 Step Three:
Cut each section. Cut a little extra on the inside and outside of each color. Try to get rid of areas that blended.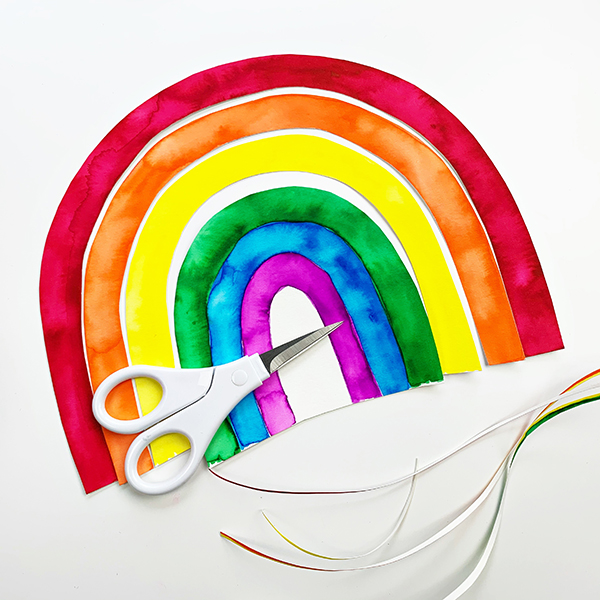 Step  Four:
Use the Tombow Foam Tape to glue the pieces on a frame. I used a frame I bought at the dollar store. To make the clouds, you can use a die cutting machine. I used a Tombow MONO Drawing Pencil to draw on the back of the paper and I cut them out.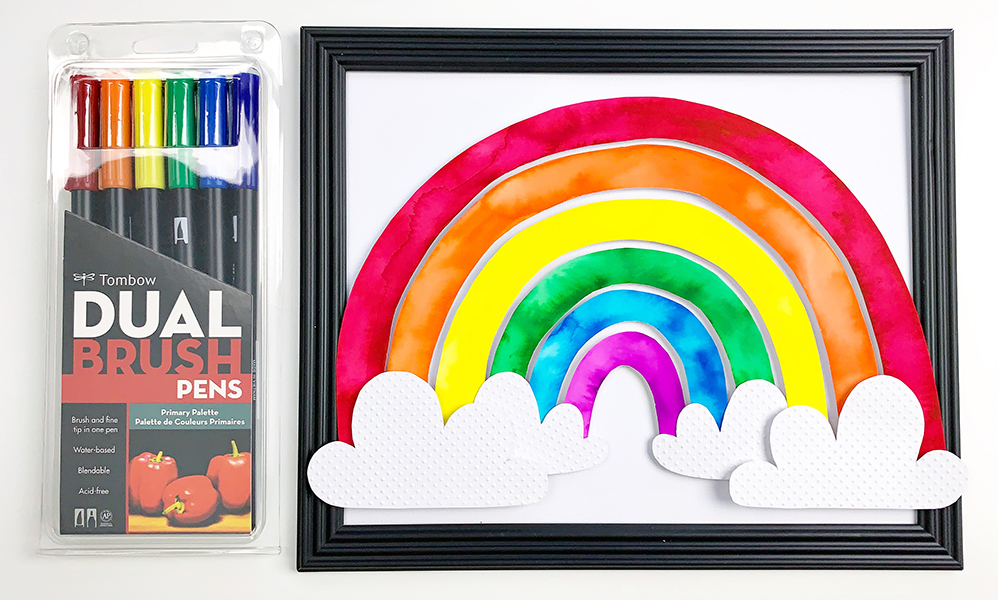 I made rainbow slightly big for the frame. Whenever I do these frames, I want the elements to jump out.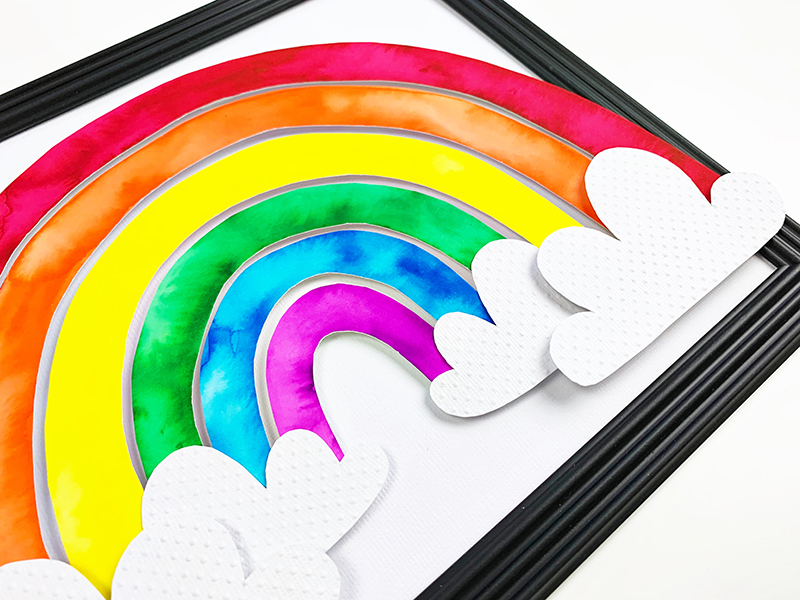 Use the Tombow Xtreme Mounting Putty to add art to your walls!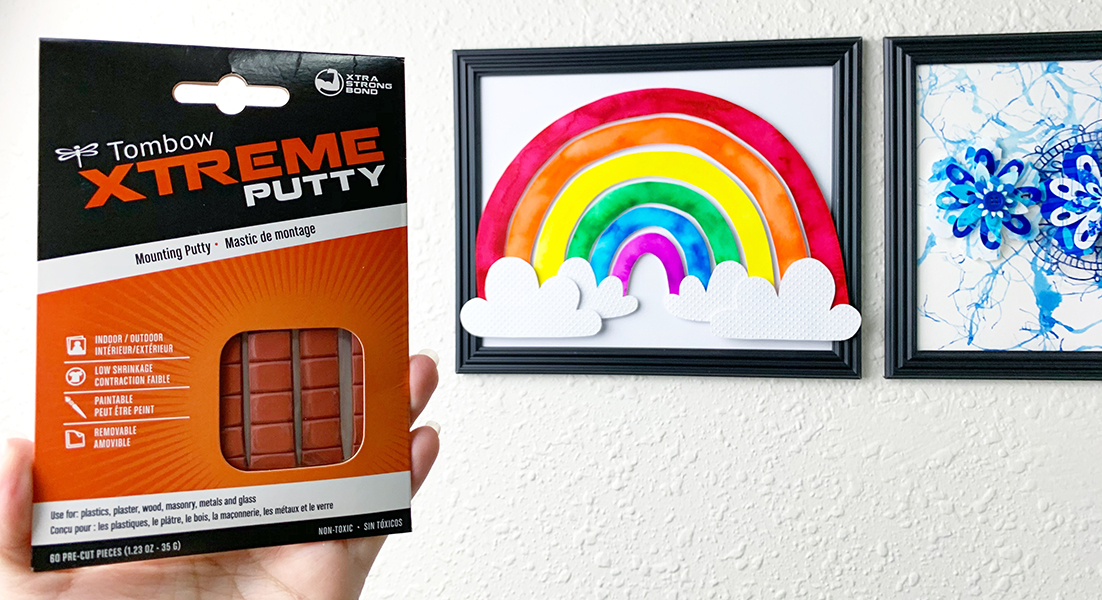 You can use this rainbow technique with the Tombow ABT PRO Alcohol-Based Markers. Use the Tombow TwinTone Markers to add a stitching pattern around the rainbow.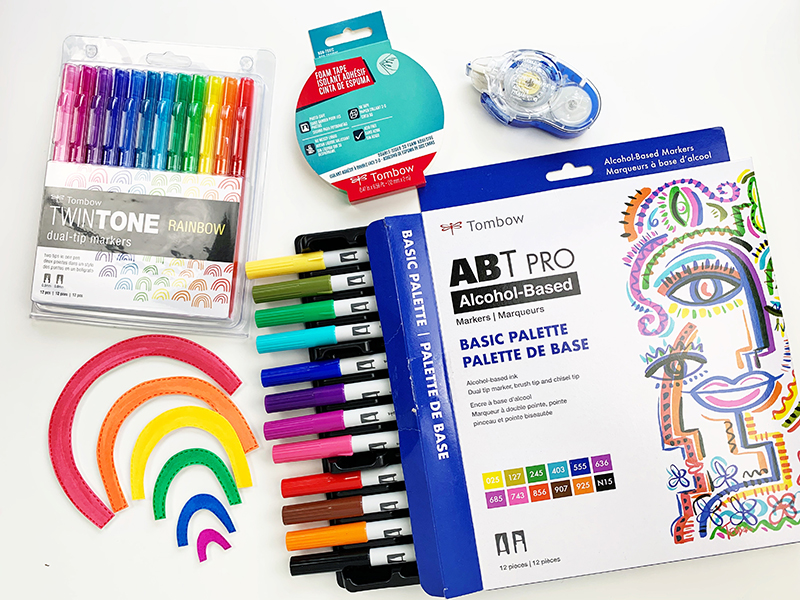 Make a smaller rainbow for a handmade card. Put it together with Tombow Adhesives like the Tombow Foam Tape and the Tombow MONO Adhesive + Permanent.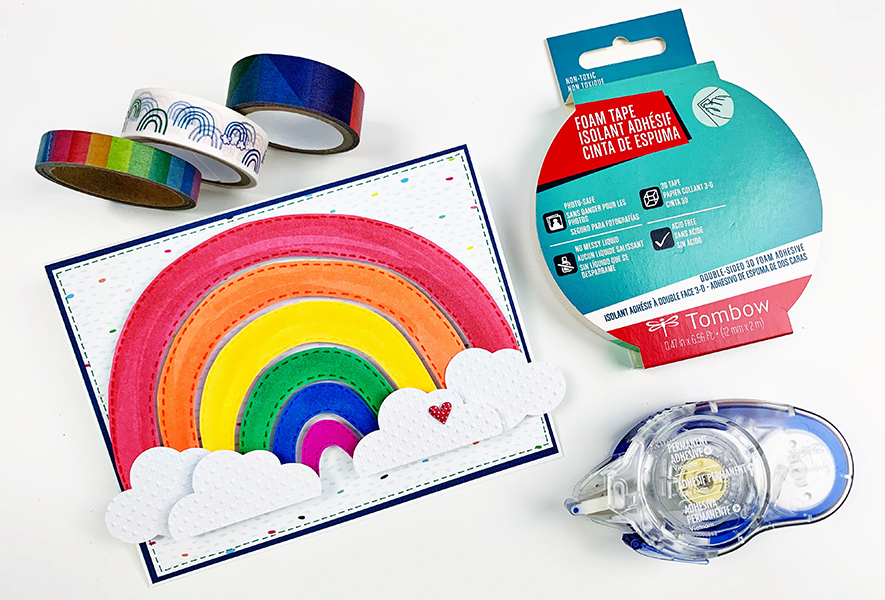 This project is great for beginners and advanced crafters! Give it a try and share it with us by tagging @tombowusa! I hope you enjoyed this project! Take care!