Hello friends, it's Smitha here with a five-minute coloring challenge! Let's see if I can finish coloring these bookmarks in under five minutes!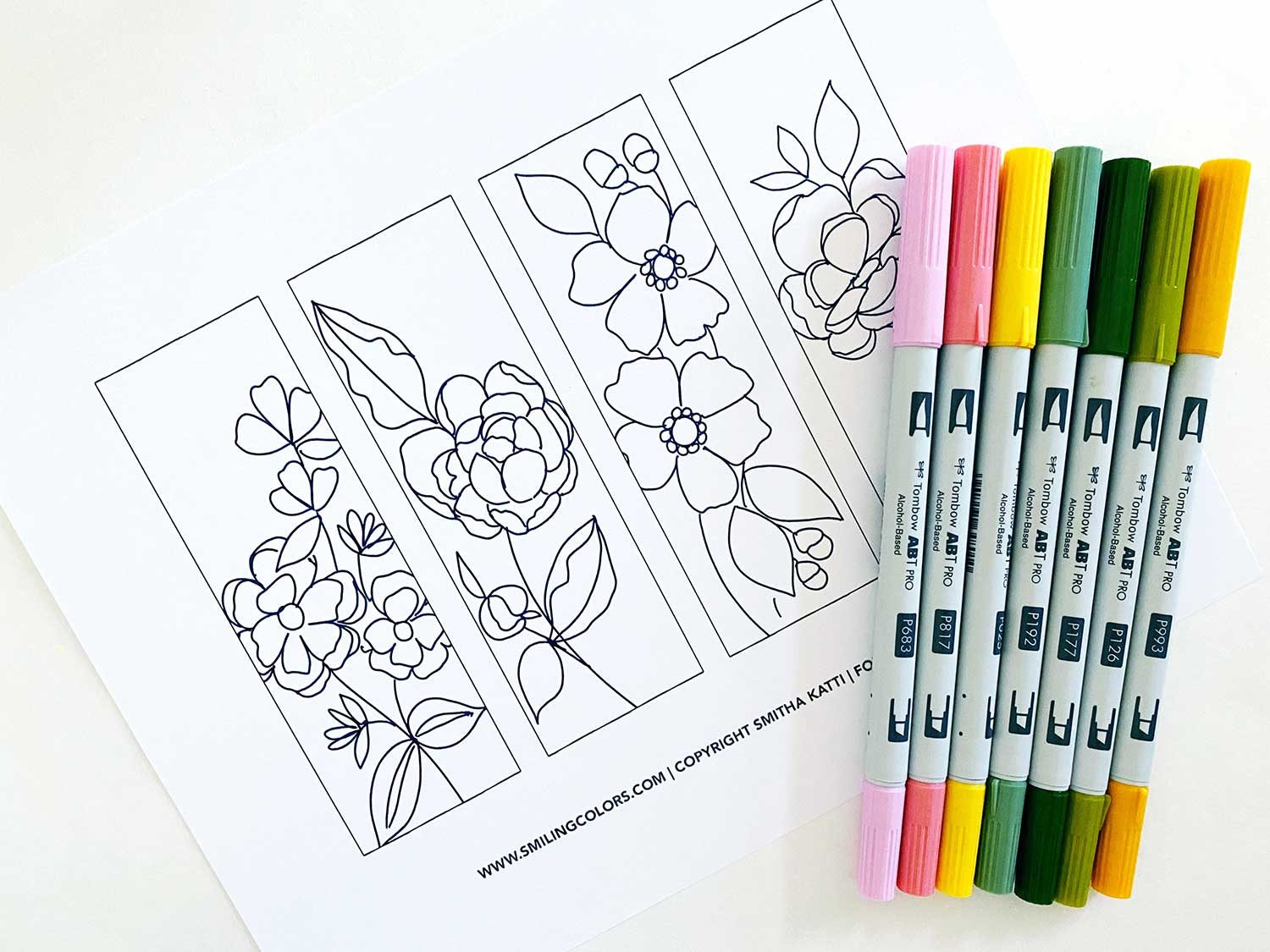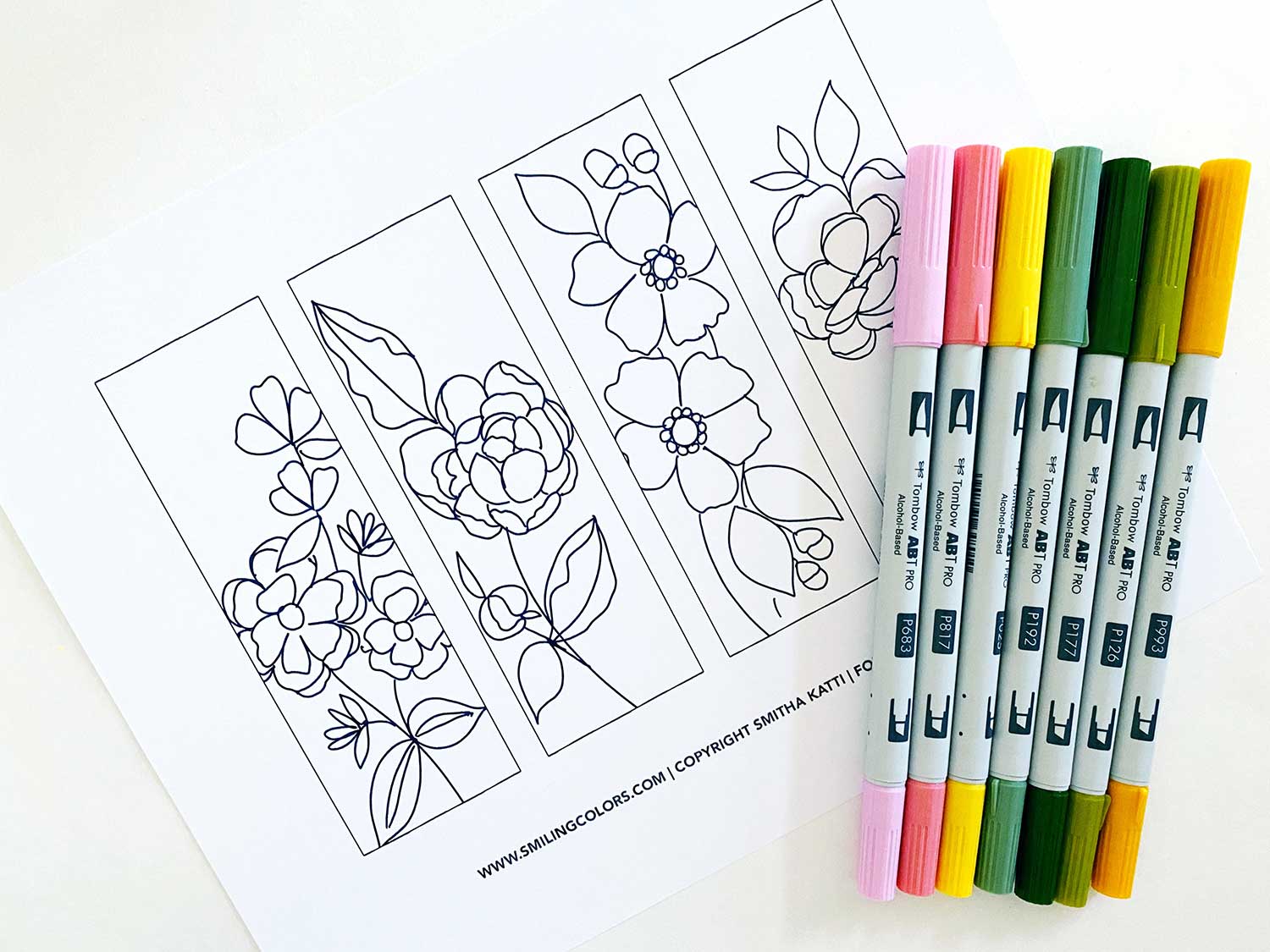 Material list:
A coloring page or blank paper
Watch the video:
I uploaded a start to finish coloring video of this to my Youtube channel. Click on the video box below to enjoy it!
Step 1:
Using the brush tip of the ABT PRO Marker, quickly fill in the leaves with a solid color. The brush tip gives the flexibility to color in the small tips of the leaves as well as the wider areas. The color will apply evenly and quickly!  Here is how much I got done in about one and a half minutes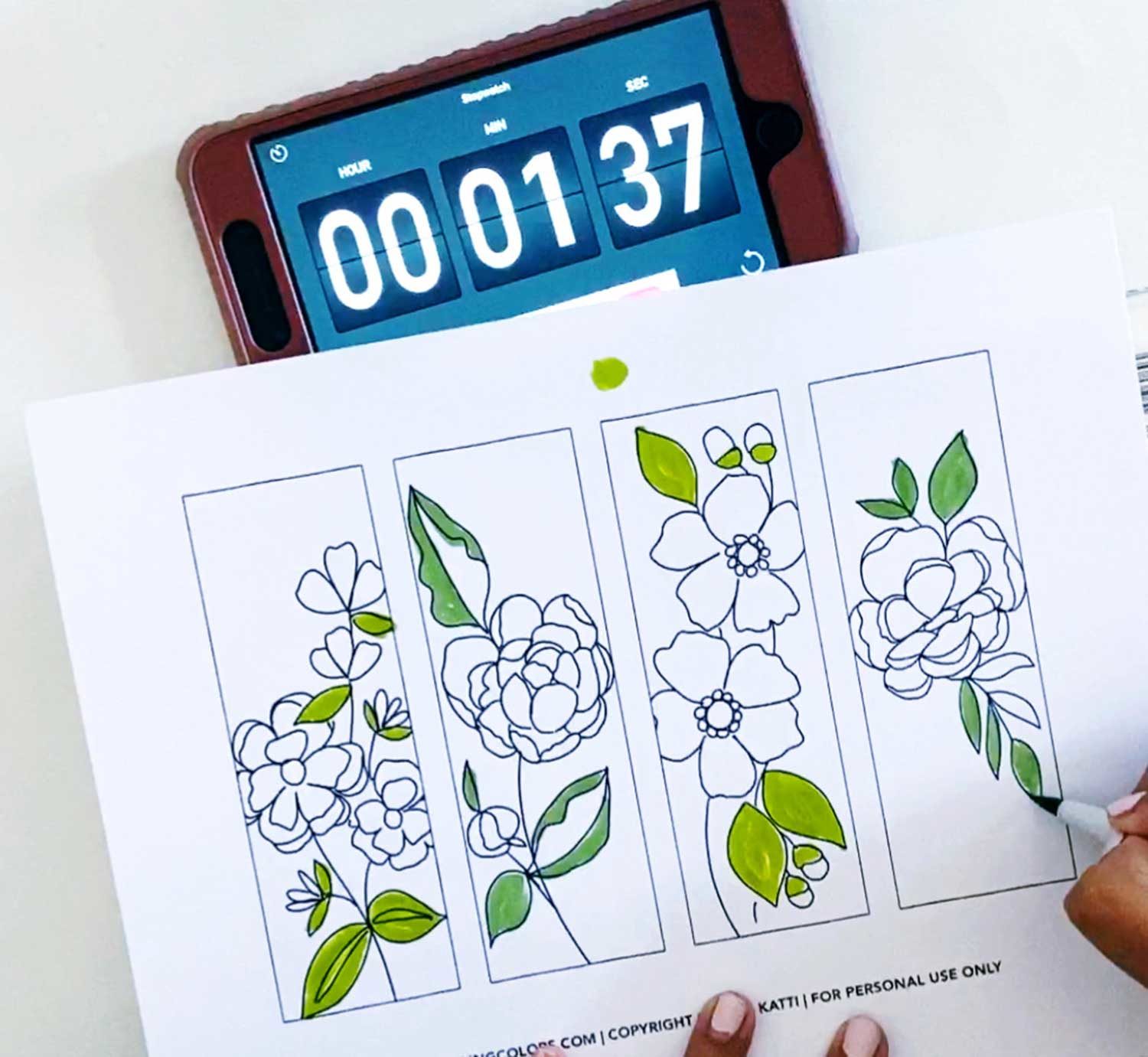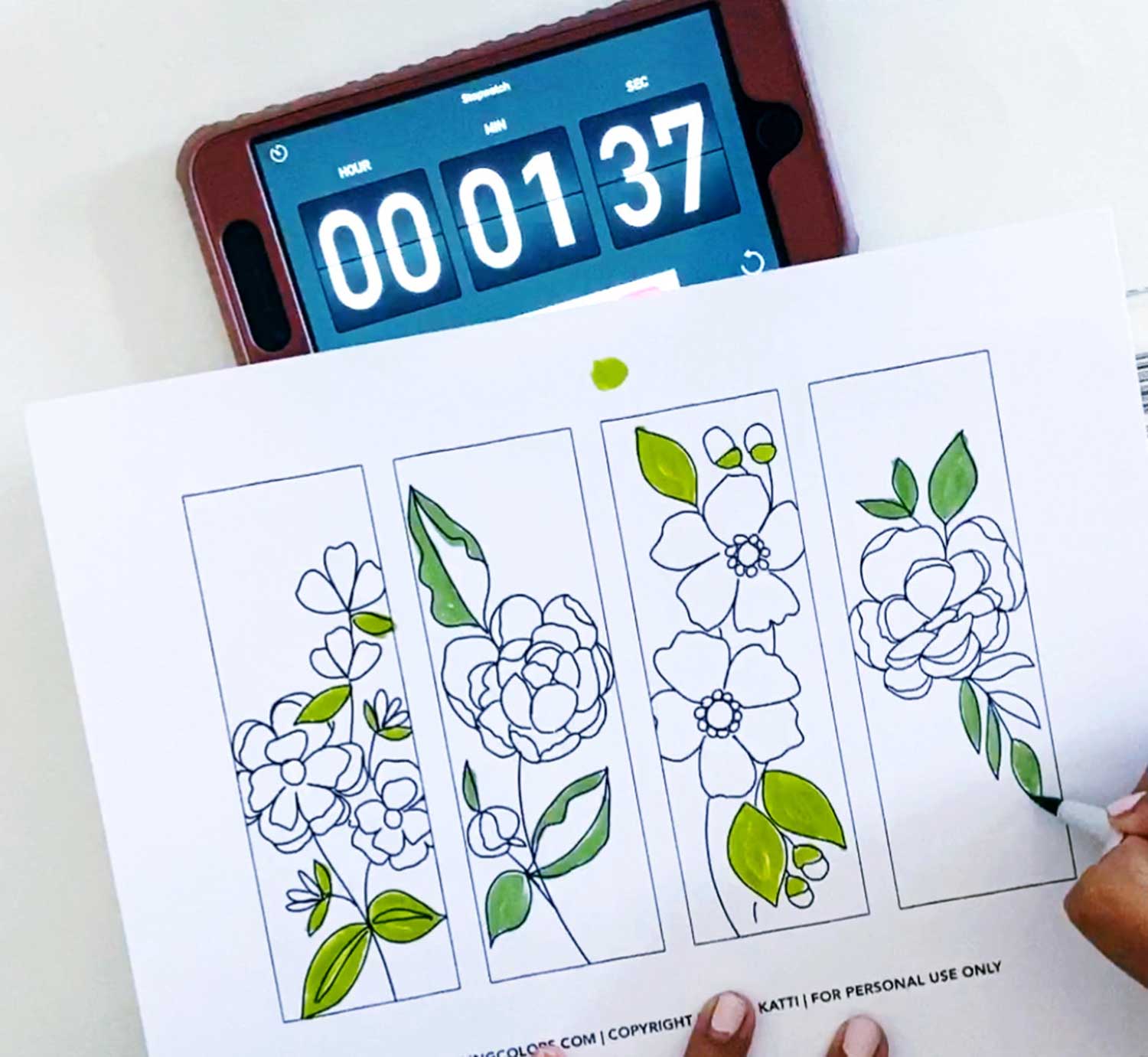 Step 2:
For the flower petals, I still used the brush tip of ABT PRO Markers. However, I layered two colors (a light pink and darker pink on top). I switched to the chisel tip of the ABT PRO Marker to color in the smaller areas and buds. The chisel tip offers control to draw fine lines and color tiny areas.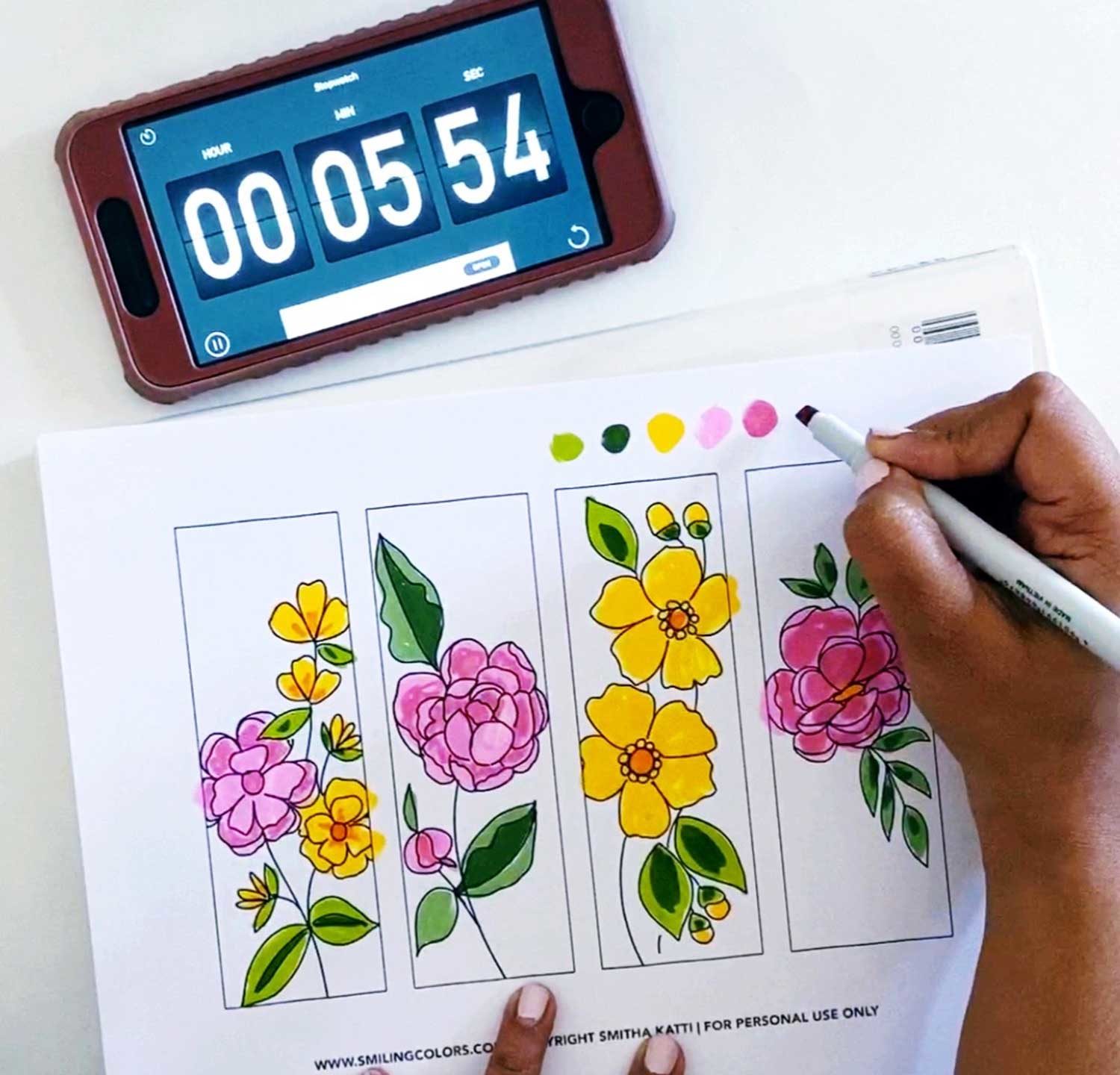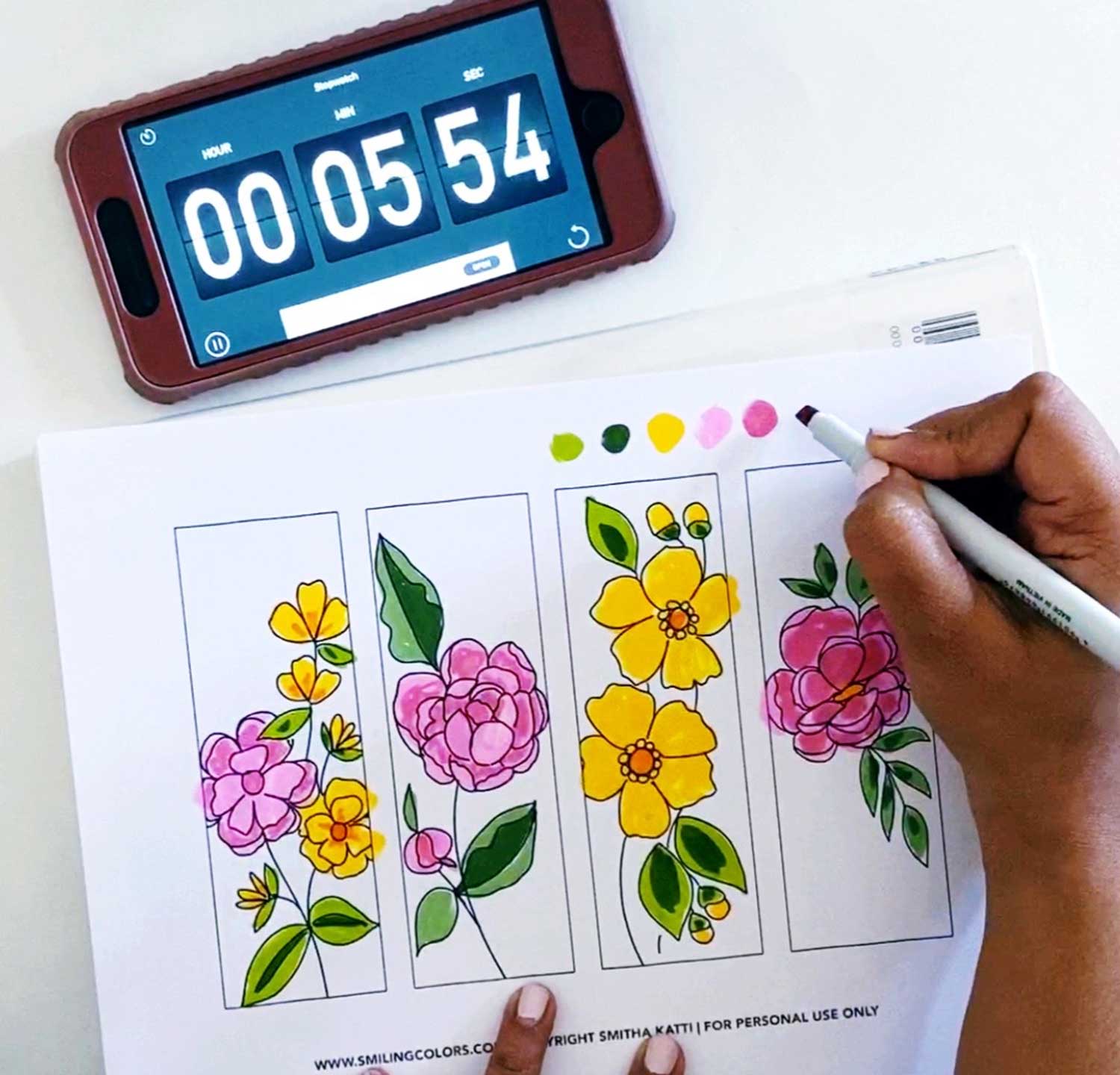 Step 3:
Here are my finished colored in bookmarks! I did not finish it in the five minute time. It took me about seven to eight minutes. I love how these bookmarks turned out! The colors are so bright and vivid. It makes me smile. You can grab a copy of these bookmarks to print and color at home on my blog here for free.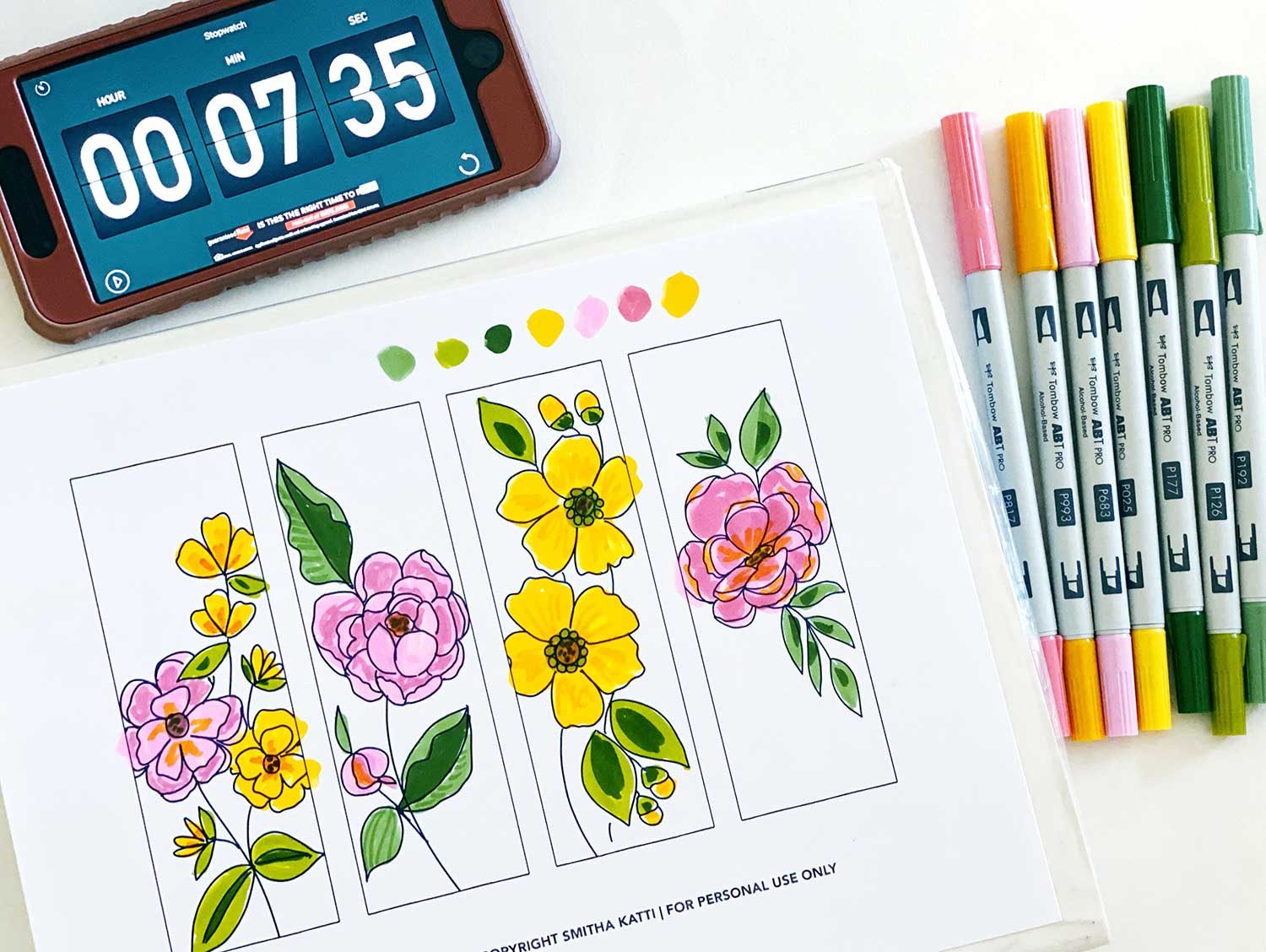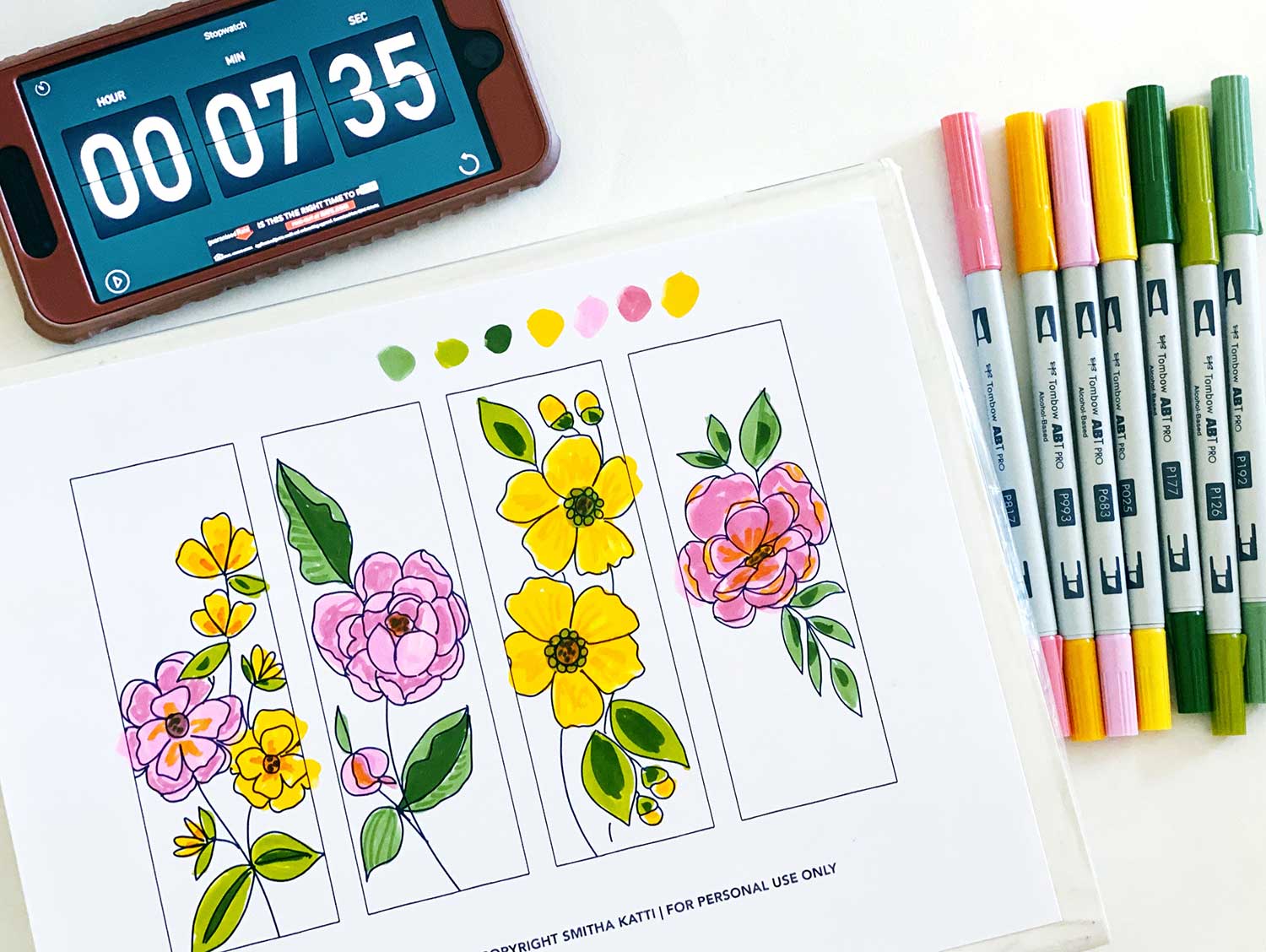 I hope you enjoyed this tutorial! Happy crafting!
Smitha
Find me on Instagram: @smithakatti
Find more tutorials of mine on my blog www.smilingcolors.com