Hi everyone, Katie here today with a fun doodle project! What's your favorite dessert? My absolute favorite is pumpkin pie, but it feels like the wrong time of the year to be drawing pumpkins. So, today I want to show you how to draw my second favorite dessert: berries!
I love going out and picking fresh berries in the summer! Let's doodle berries: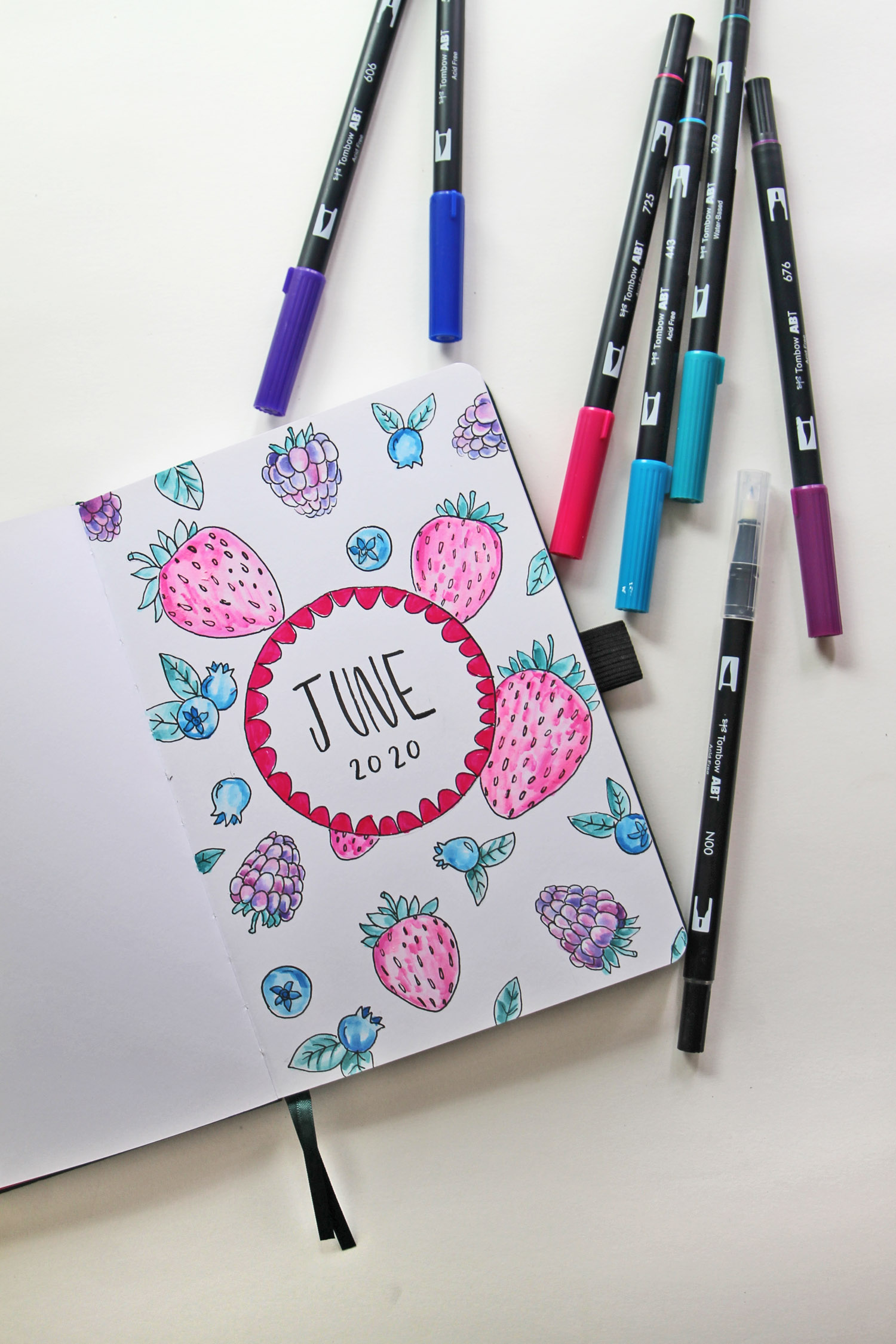 Supplies:
Sketchbook (I'm using an Archer & Olive Sketchbook)
How to Doodle Berries: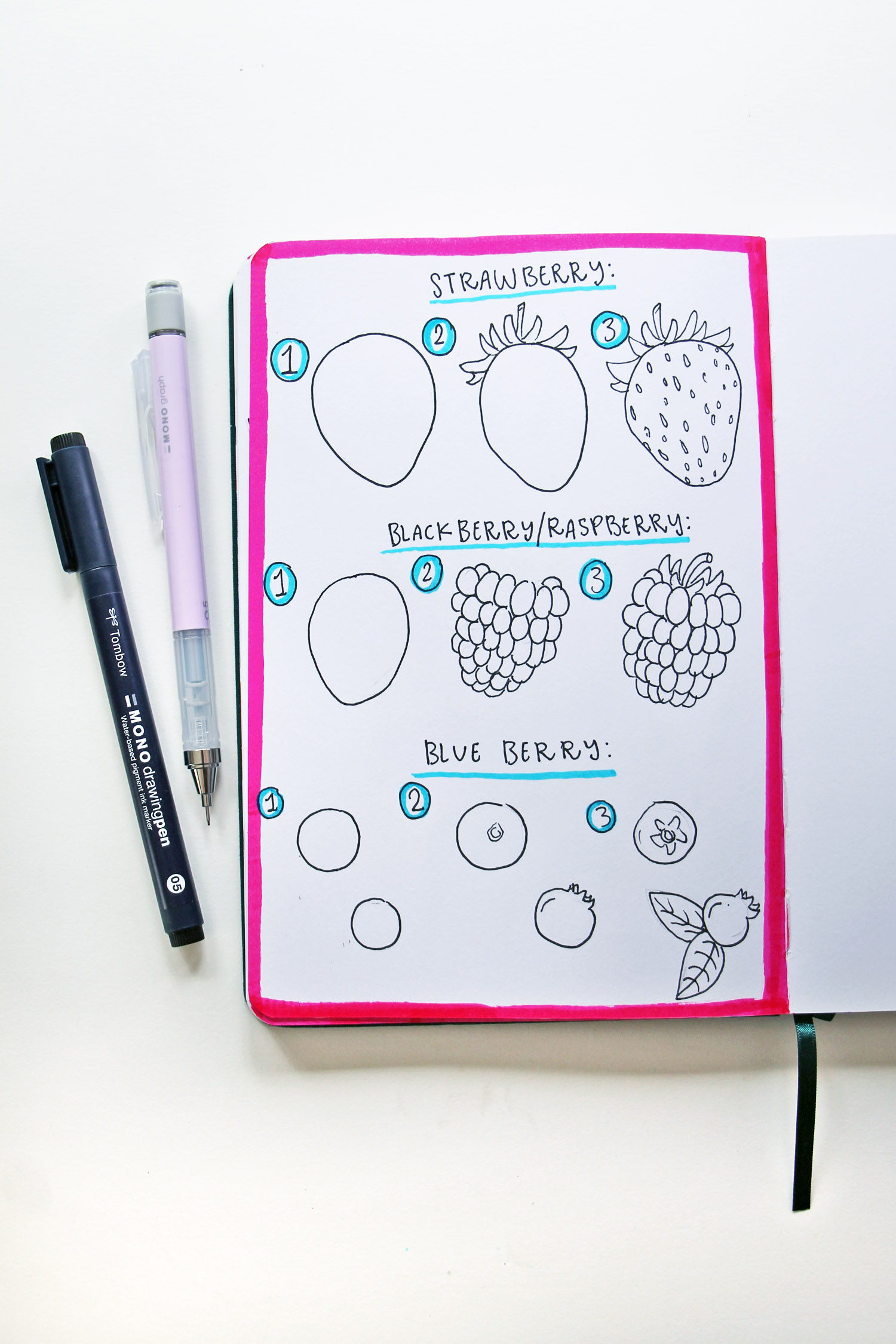 To draw a strawberry:
Start by sketching an upside down egg shape. Add pointy leaves and a small stem to the top. Draw tiny ovals around the shape for seeds.
To draw a blackberry, raspberry, salmonberry or other similar berry:
Lightly sketch a lumpy oval shape to use as a shape reference. Draw a row of small ovals across the top. Repeat by adding rows of ovals until you reach the bottom of the shape.  Add leaves and a stem to the top.
To draw a blueberry or huckleberry:
Start by sketching a circle. For a faceup blueberry, draw two smaller circles inside and then draw a star shape leaf pattern around them. For a sideview berry, draw three points on one edge of the circle and then two more points behind those. Add leaves.
I doodled a berry pattern to create a cover page for June in my task journal. To create a similar page: Draw your berry patterns using a MONO Drawing Pen. Apply Dual Brush Pen ink to the Blending Palette. Use the Colorless Blender to pink color up from the palette and color in your berries. I'm using the Dual Brush Pen Galaxy 10-Pack. The colors are also perfect for berries!
Learn more about coloring with the Blending Palette here.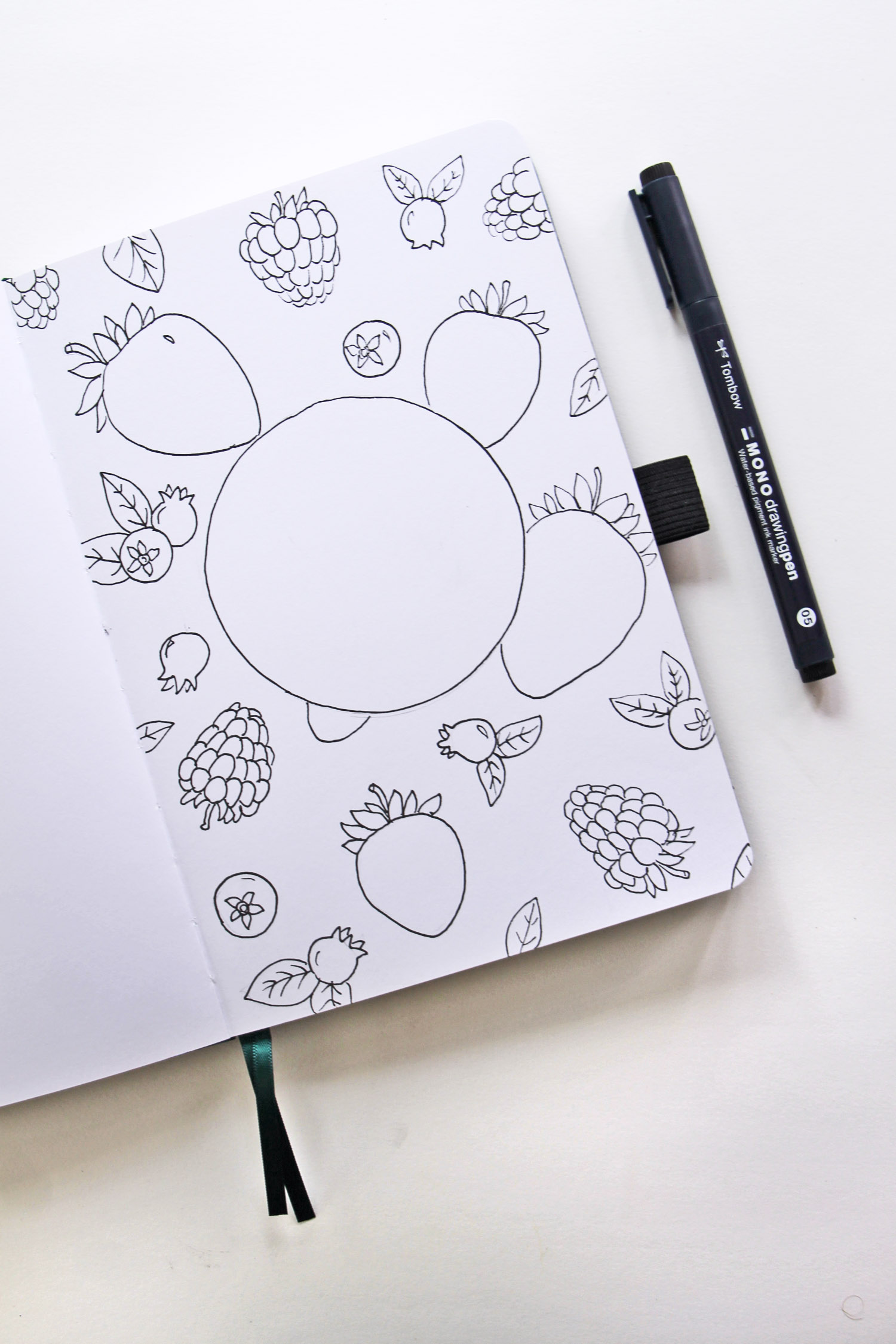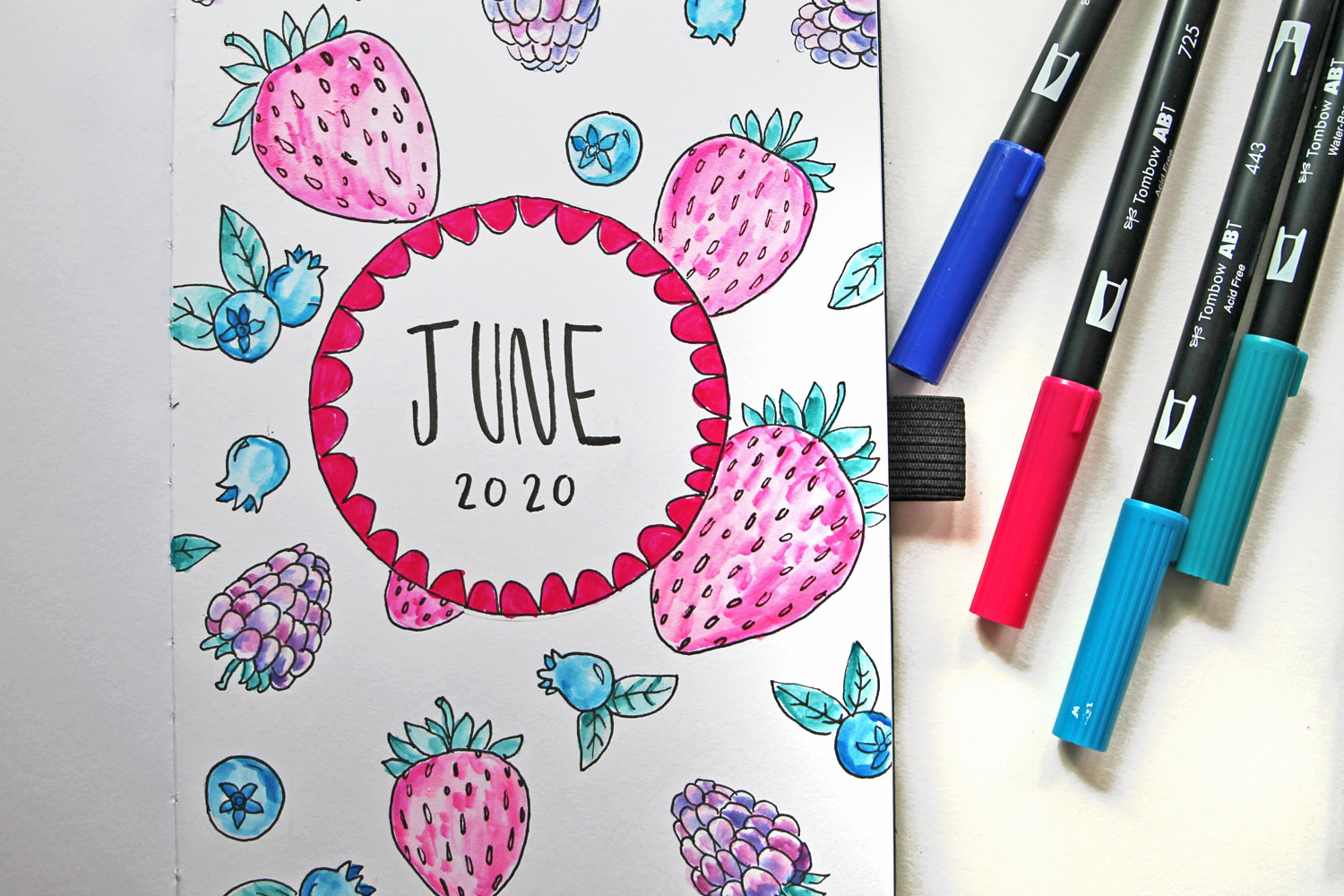 I hope you enjoyed today's post! If you love doodling, check out these posts from the Tombow archive:
Three Simple Ways to Add Summer Doodles to Lettering.