Hello friends, it's Smitha here with my sketchbook. I love drawing and doodling flowers in my sketchbook using the Tombow ABT PRO Alcohol-Based Markers! You can now find the ABT PRO Markers at your local Michaels Stores!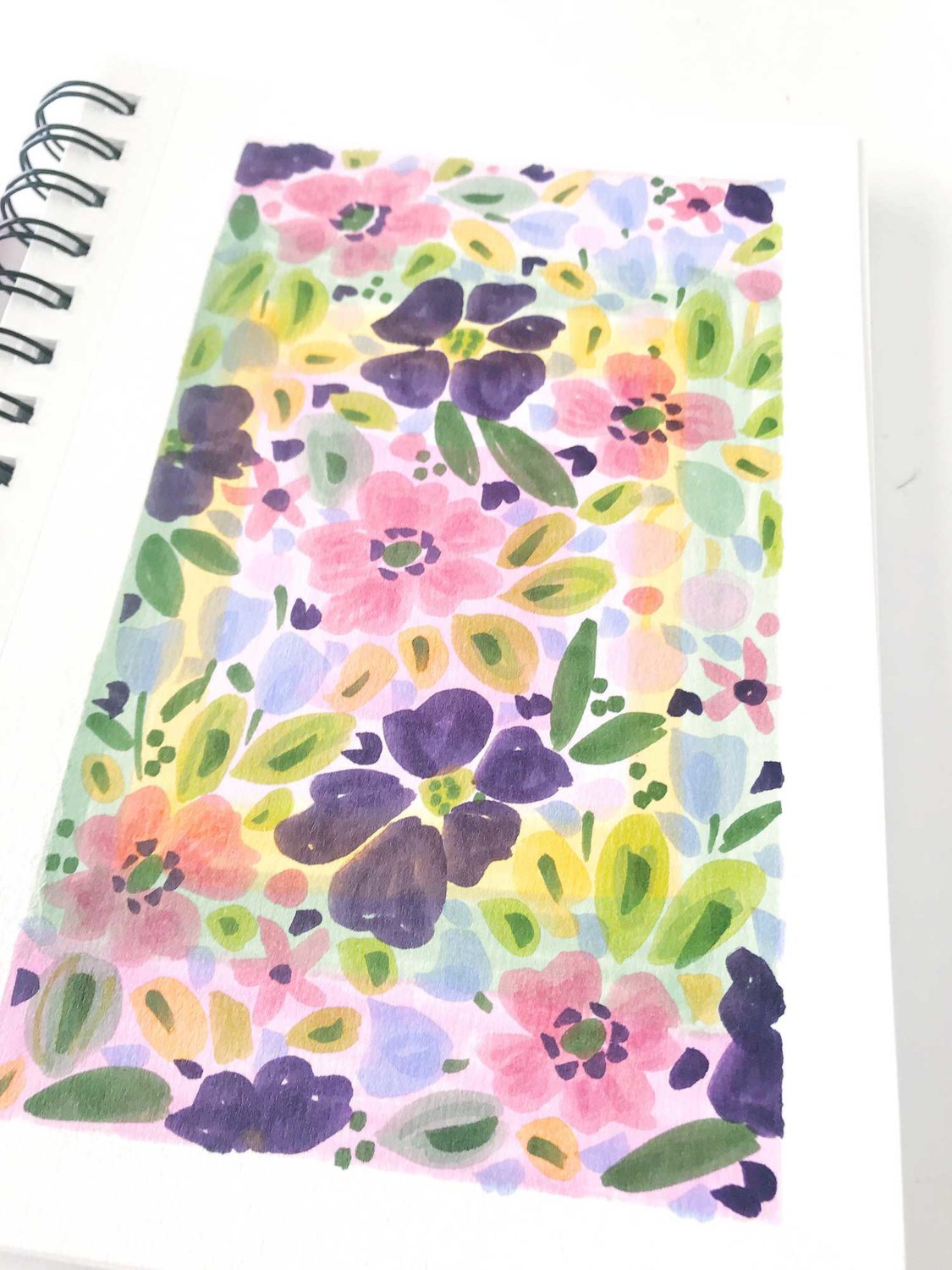 Material list: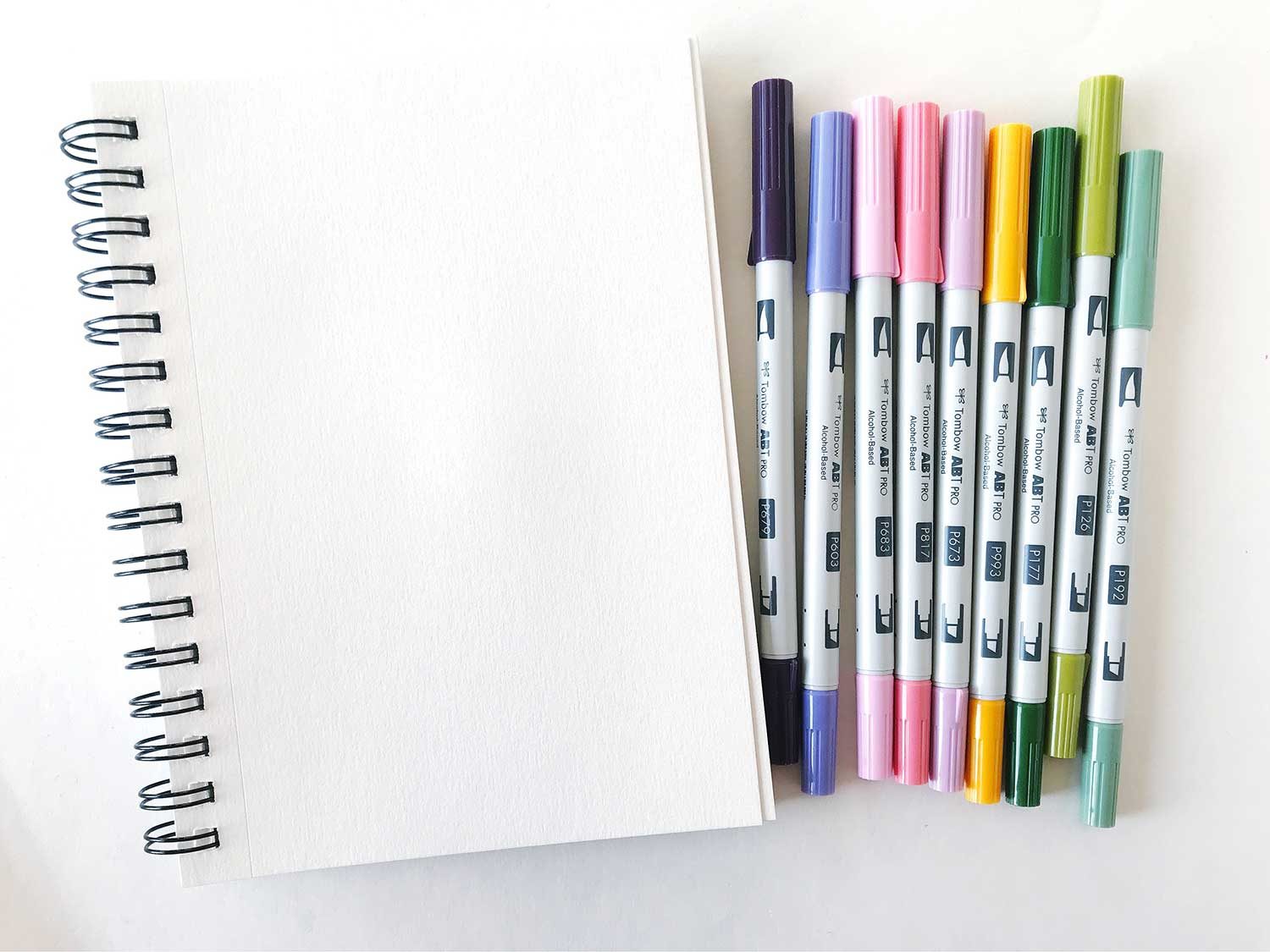 Step 1:
Using the chisel tip of the ABT PRO Markers, draw concentric rectangles to fill the background. The chisel tip makes it easy to color large areas quickly and evenly.
I've also masked the four edges of my sketchbook page. This will create a crisp white edge all around our flower design.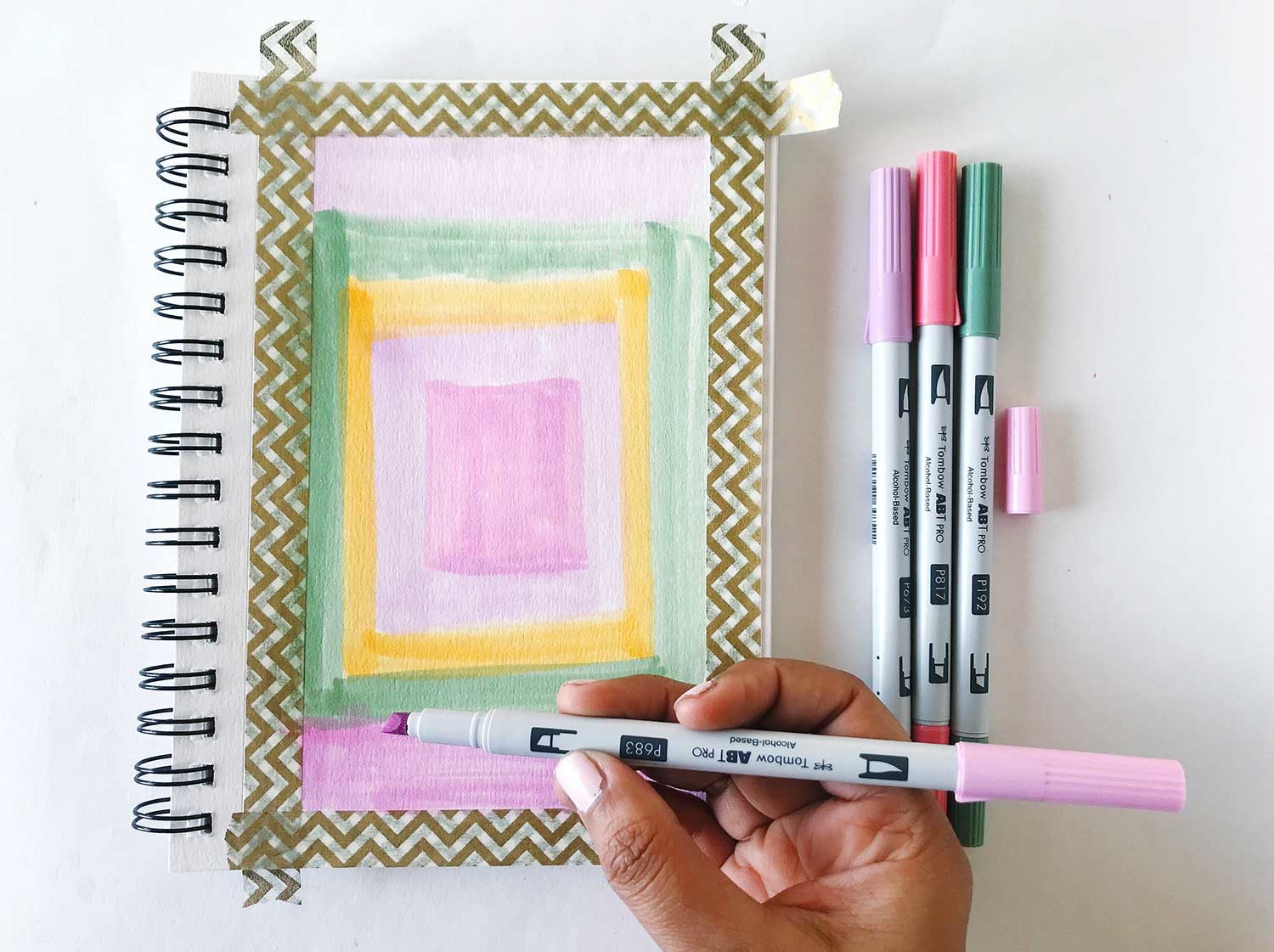 Step 2:
Using the brush tip of ABT PRO Marker P817, draw petal shapes to make a flower. This is a soft mauve color that looks beautiful on the paper.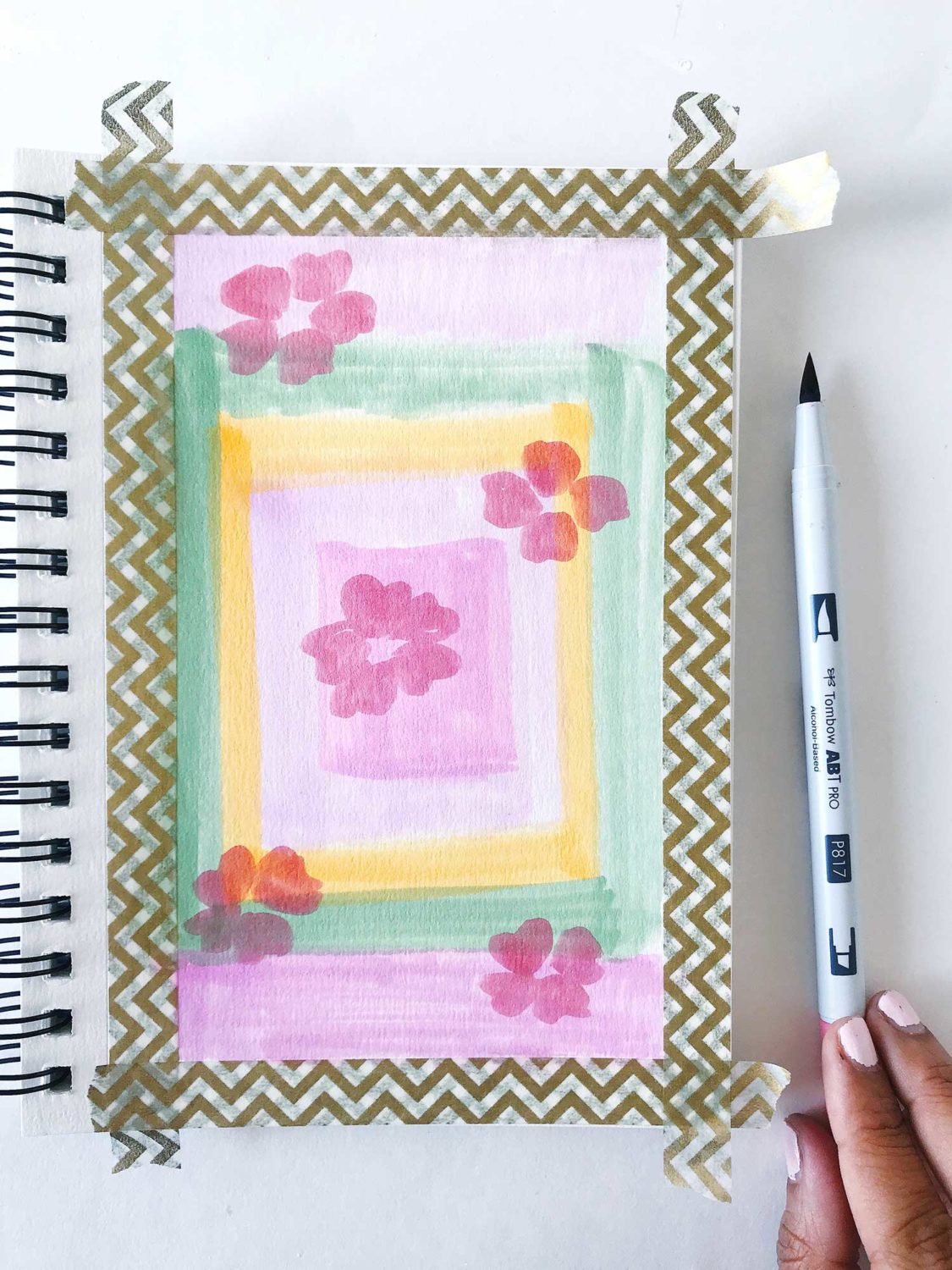 Step 3:
Now we add leaves. Draw oval leaf shapes using the brush tips of ABT PRO Markers P126 and P192.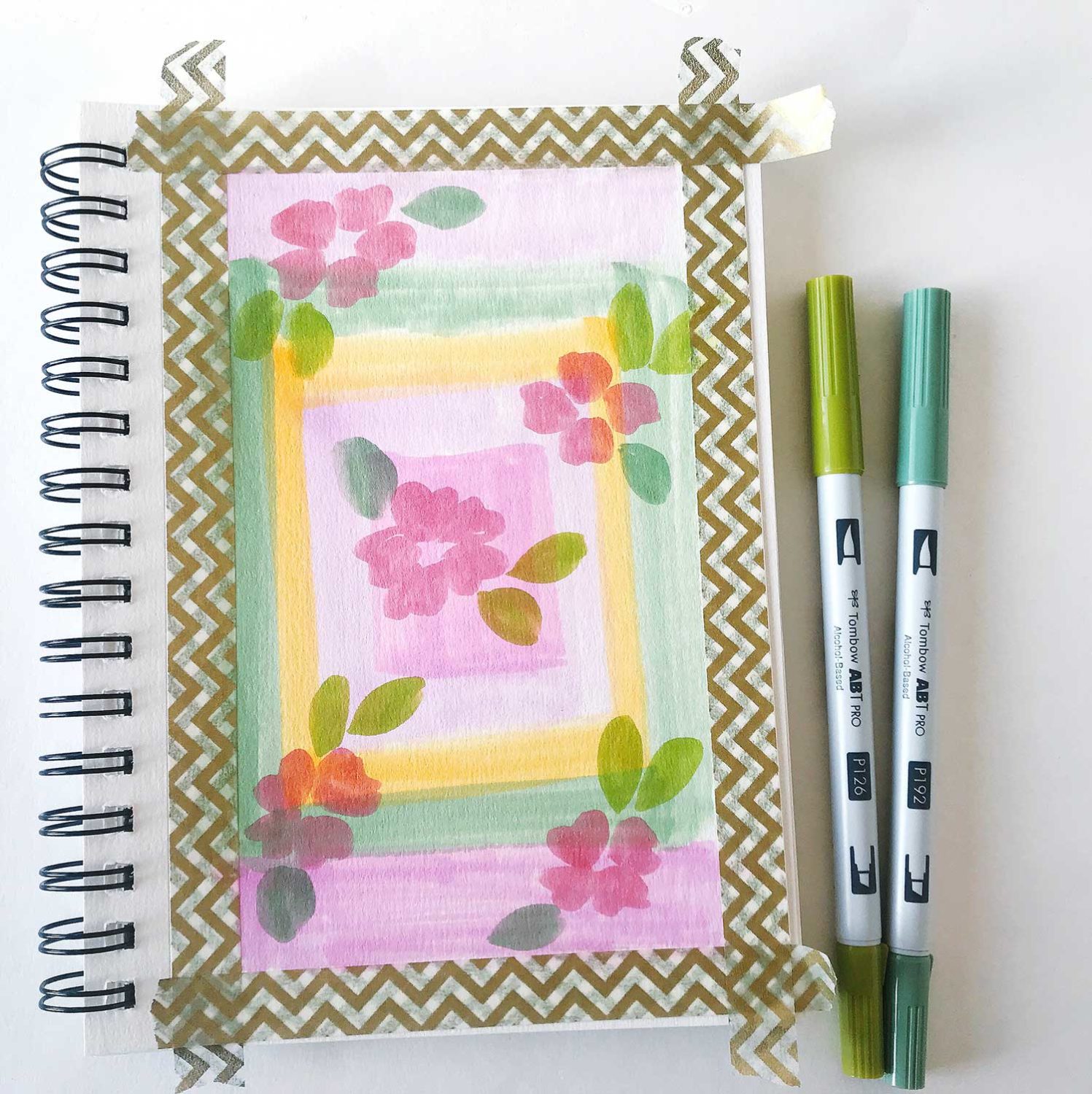 Step 4:
Continue drawing the oval leaf shapes to add more and more flowers in different colors. Add details on top with the brush tip. Also, add smaller filler flowers and dots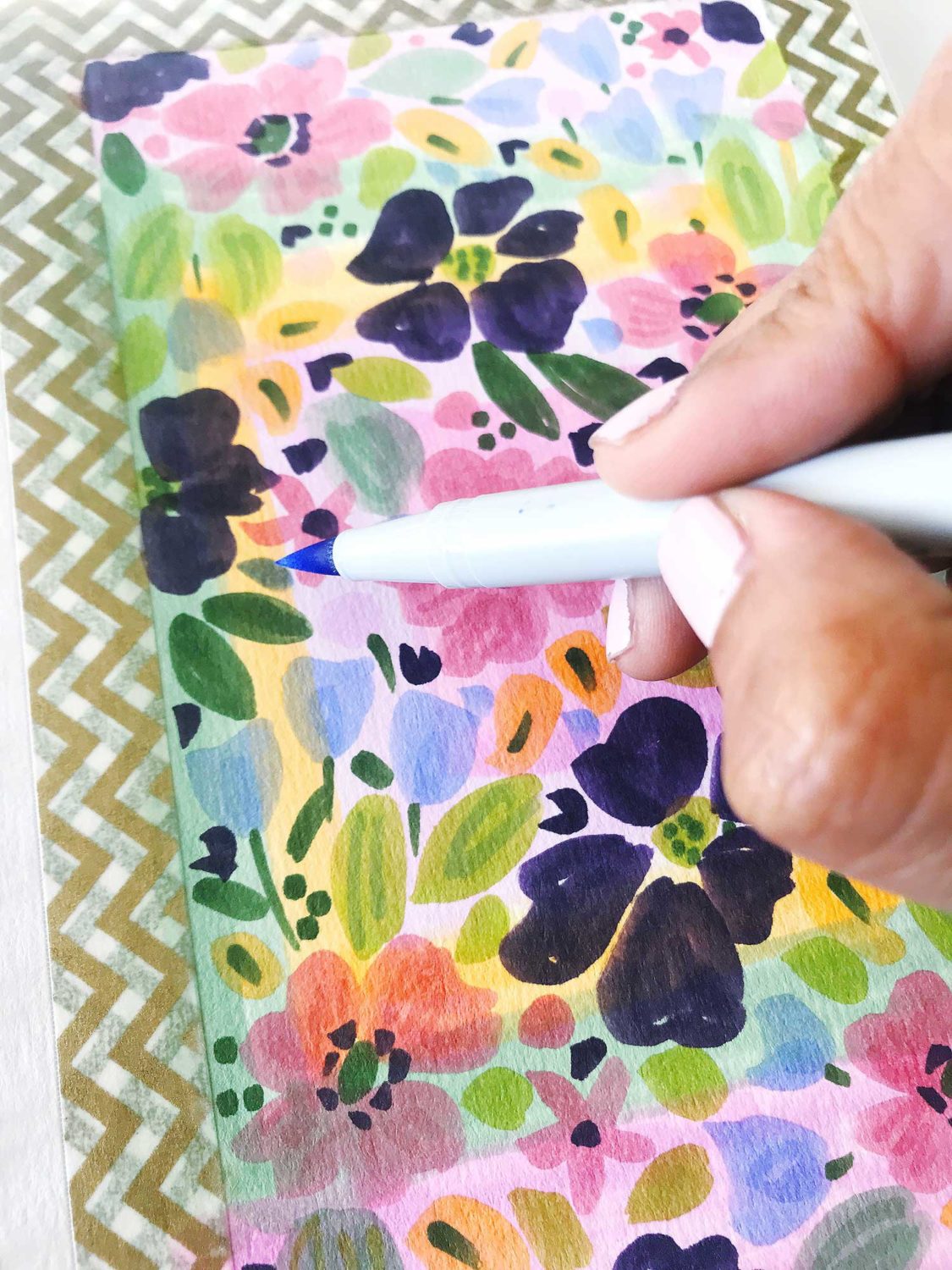 Step 5:
Once you are happy with the composition of the flowers and colors, carefully peel off the masking tape to reveal a beautiful sketchbook page!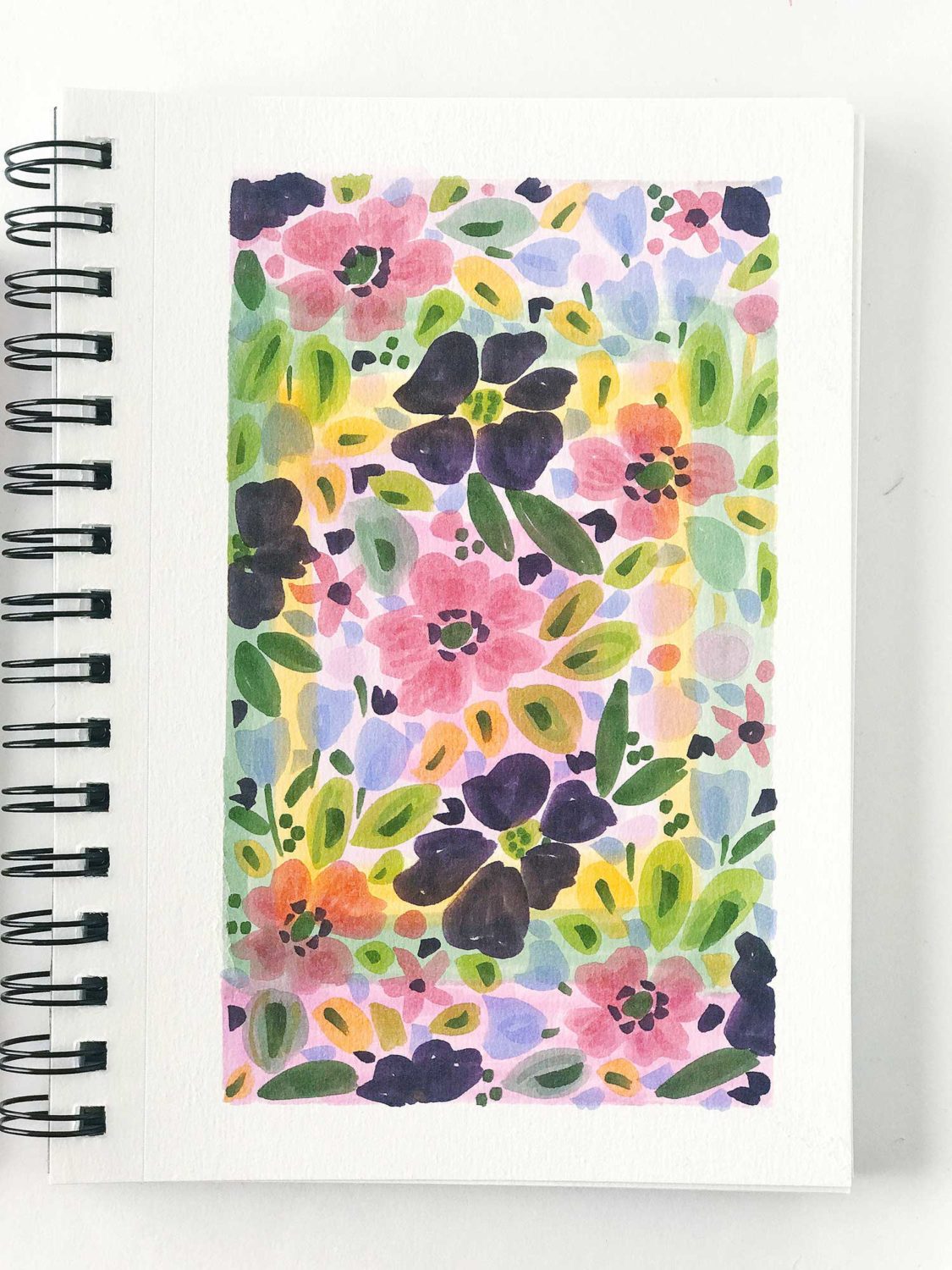 I hope you enjoyed this tutorial! Happy crafting!
Smitha
Find me on Instagram: @smithakatti
Find more tutorials of mine on my blog www.smilingcolors.com