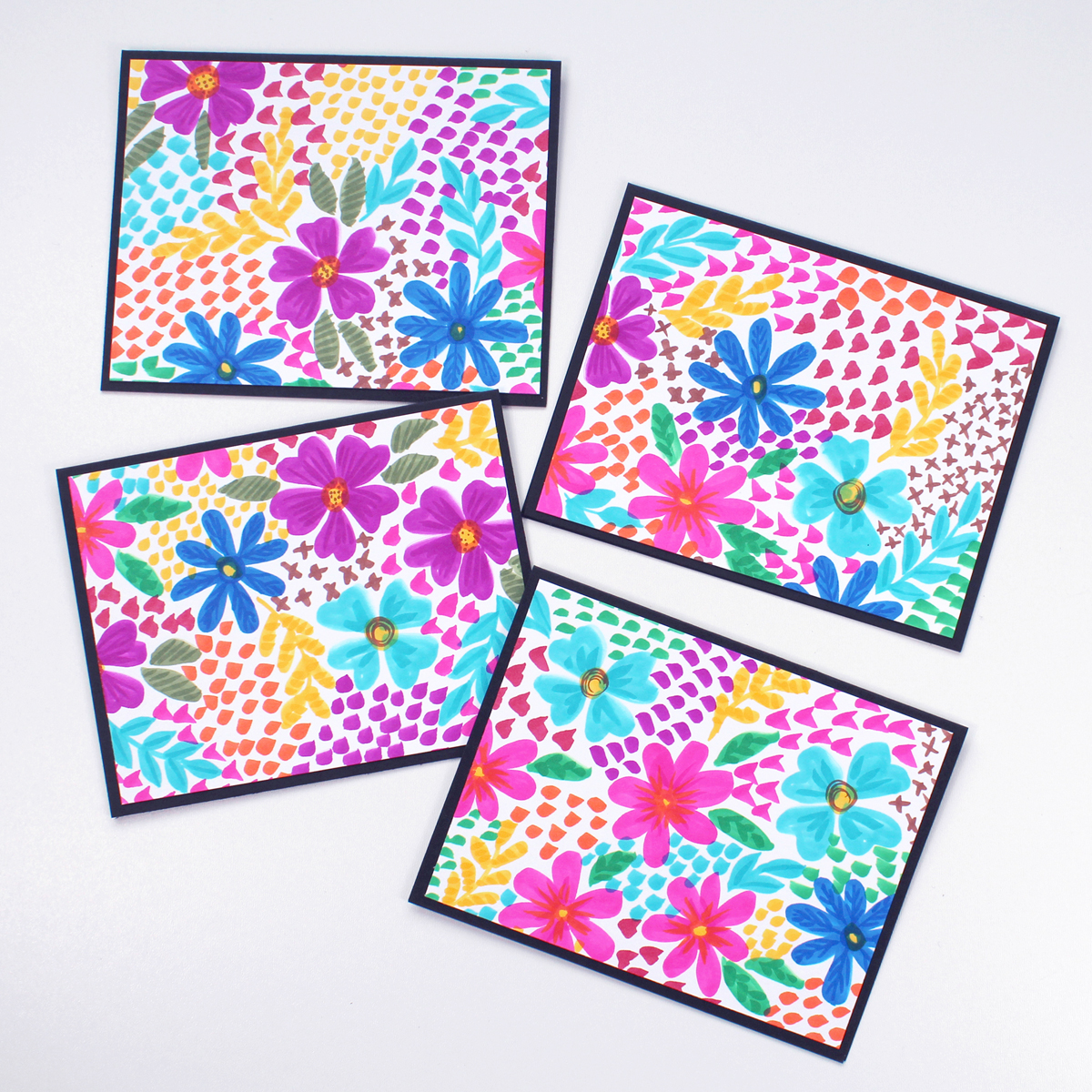 Whimsical Floral Cards With ABT PRO Alcohol Ink Markers
Hi friends, it's Natalie from Doodlecraft! Today, I will be haring how to make whimsical floral cards using the Tombow ABT PRO Alcohol-Based Markers. Did you know that the ABT PRO Alcohol-Based Markers are now available exclusively in Michaels Stores?!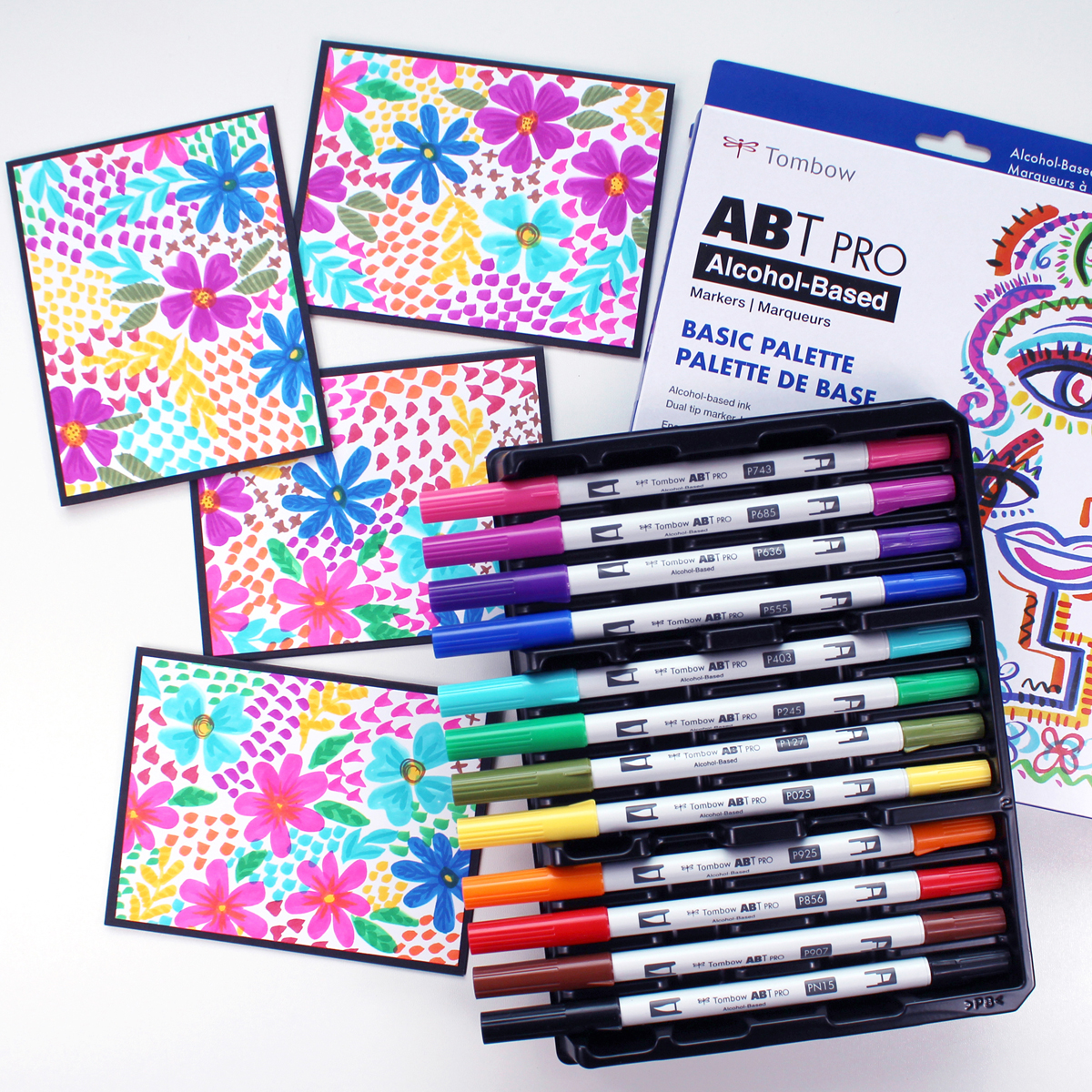 Supplies Needed for Four Whimsical Floral Cards:
One sheet of white cardstock
Two sheets of black cardstock
One sheet of white copy paper
Paper cutter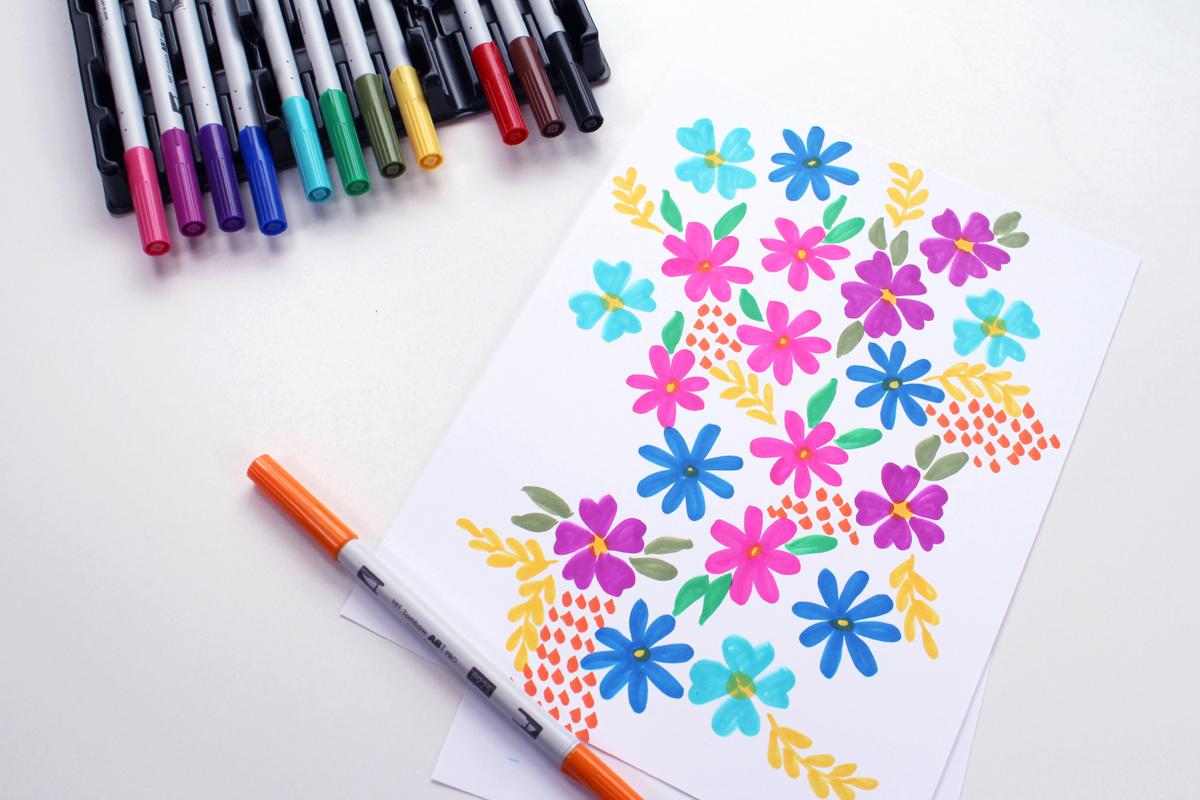 Step 1: Design the Background
Begin by drawing simple flowers with the Tombow ABT PRO Alcohol-Based Markers. Draw different petal shapes with different colored centers. Draw leaves of every shape and color. Then, fill in the empty spaces with small shapes (stars, crosses, dots, splotches, etc.). Fill the entire page with brightly colored shapes.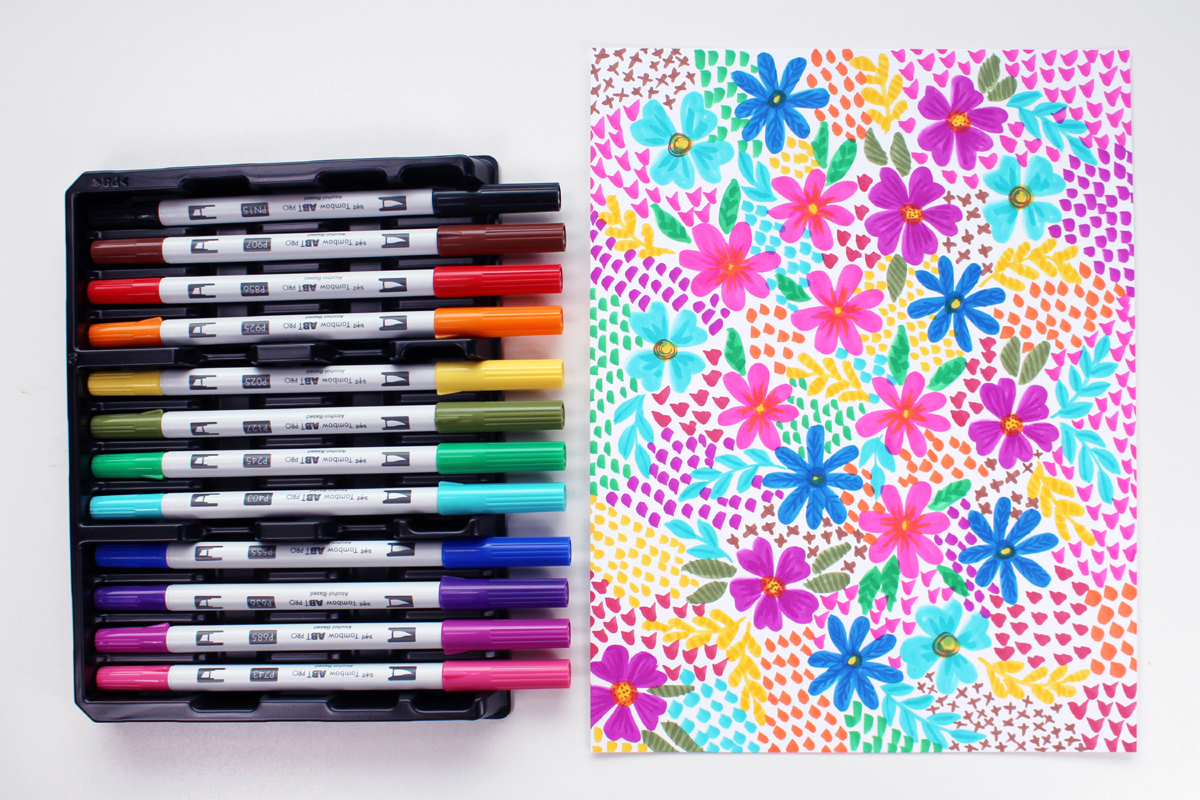 Go over the top of the flowers with the same color ABT PRO Marker and add little details. This will add details that pop.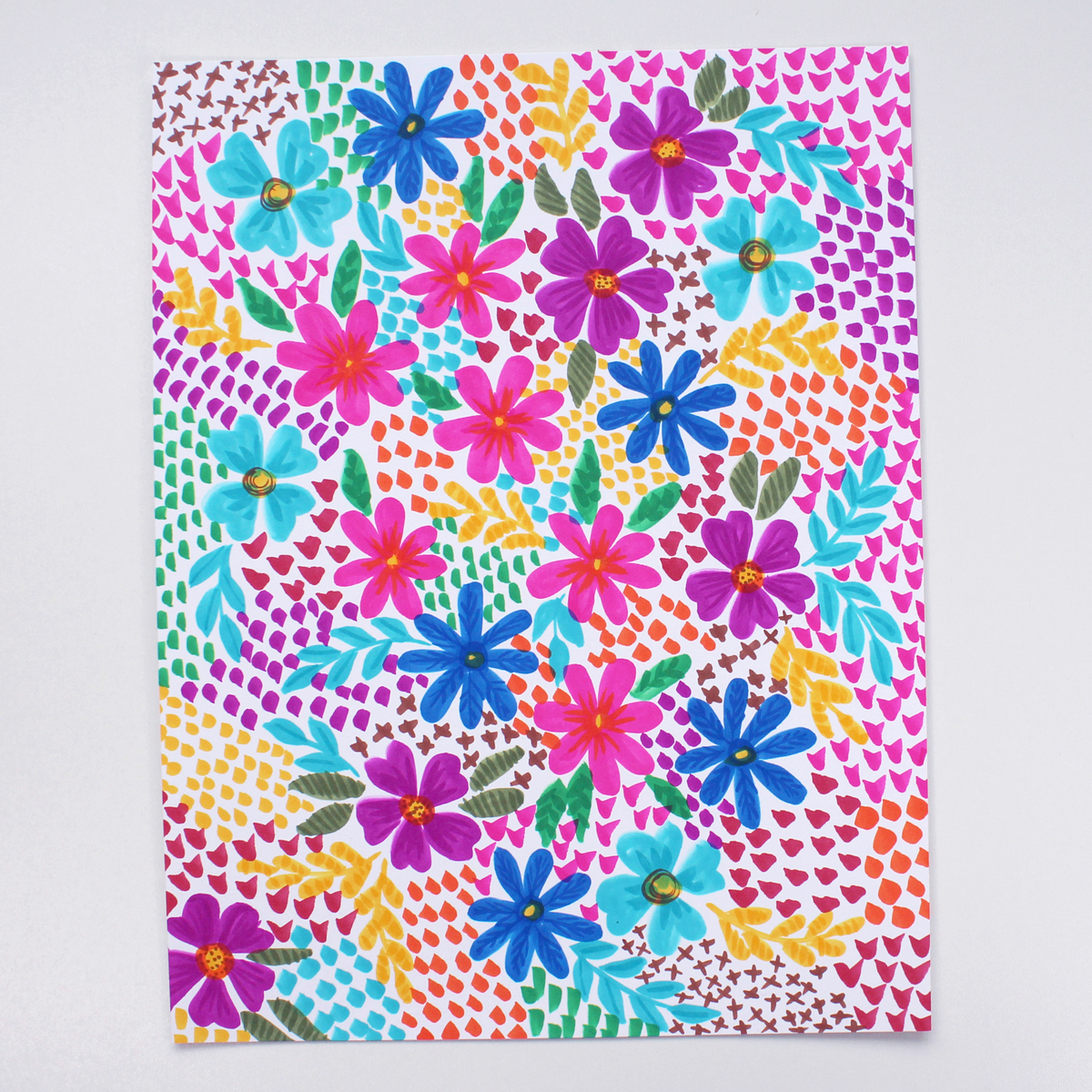 Step 2: Assemble the Cards
Now, cut the background paper into four even pieces using a paper cutter. Trim an extra 1/4″ off the top and side of the card to allow for a border on the card. Cut the black cardstock in half and then fold the paper in half for the perfect card.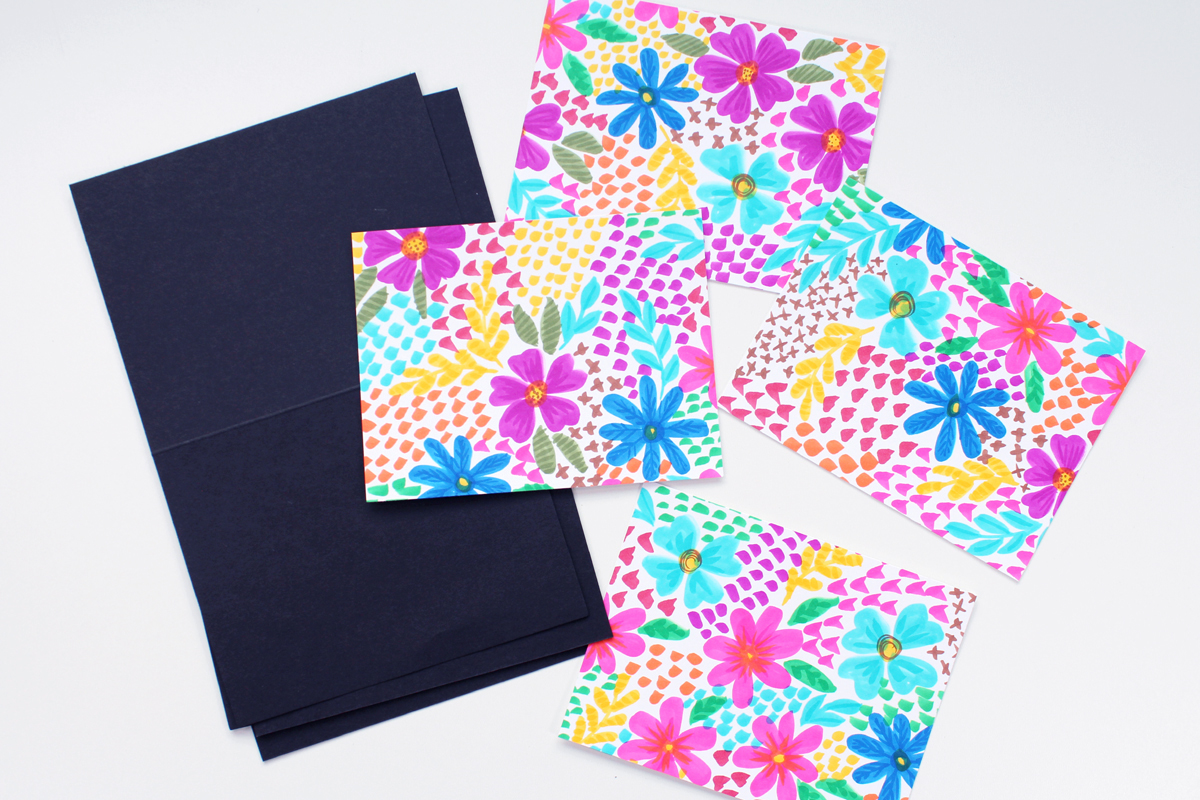 Next, use the Tombow MONO Permanent Adhesive to attach the background to the black card base. Finally, cut the white copy paper into fourths and adhere them inside the card for easy letter writing.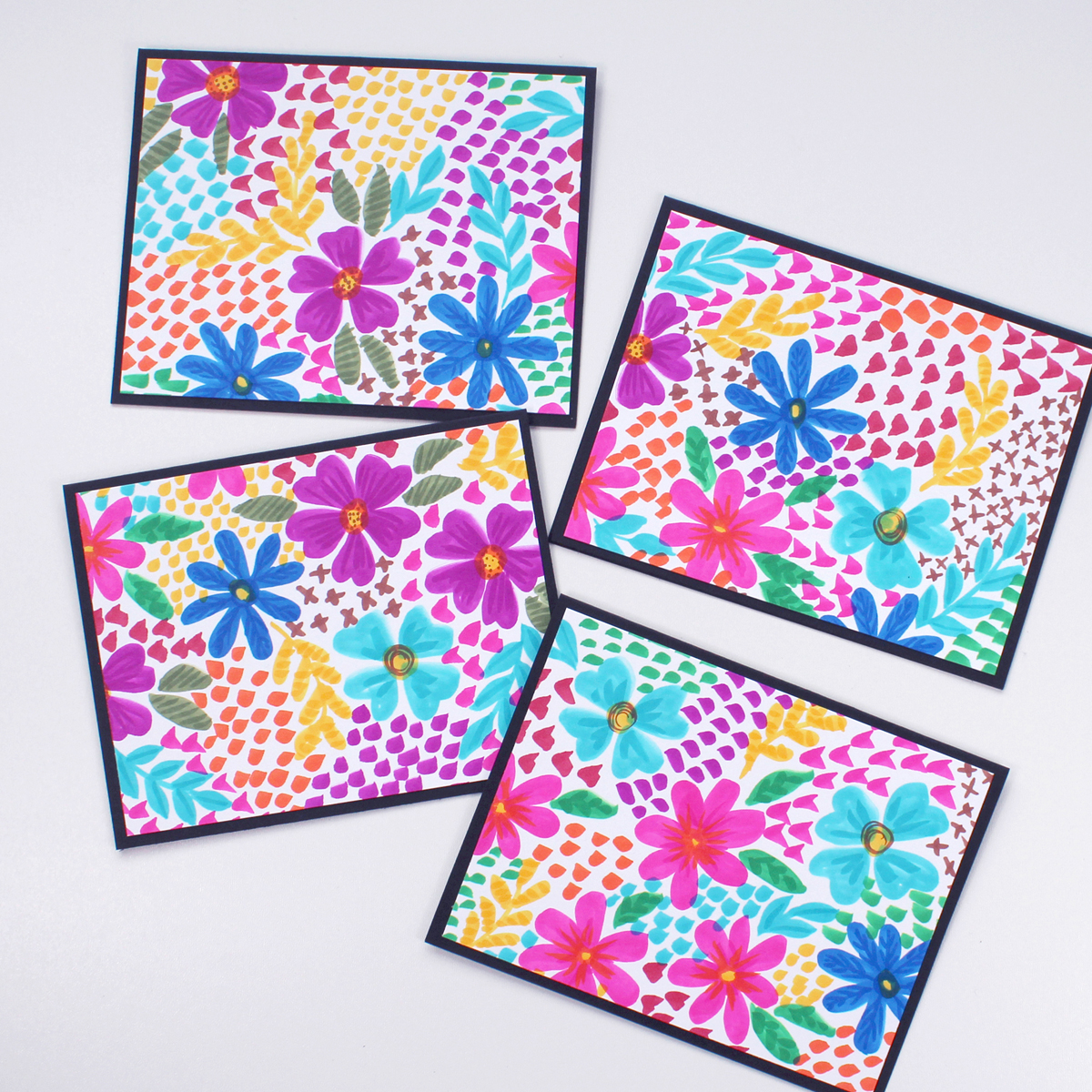 That's it!
You've made four cute, whimsical floral cards that pop with color! It's easy for any age or skill level to create fun card backgrounds!