Hey Tombow friends, this is Jennie! Today, I'm going to teach you how to watercolor a sunflower! It's really easy!
Supplies:
Watercolor paper or journal
Water bottle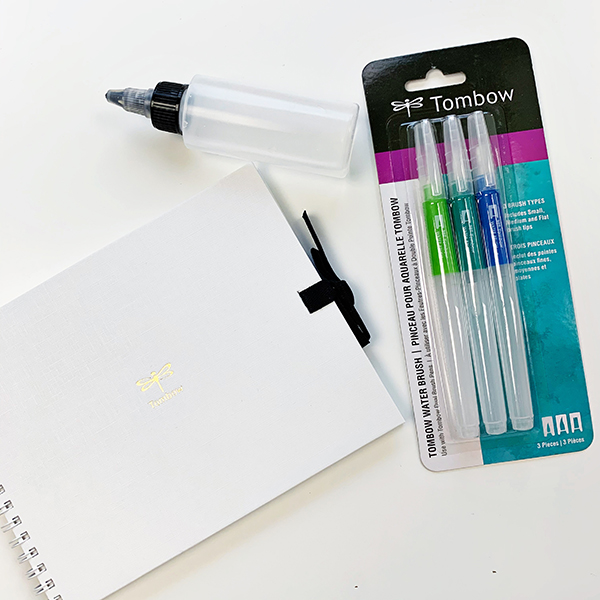 Step 1:
Draw a circle where the center of the sunflower will be.
Step 2:
Draw the petals on the back first. Leave a space between the circle and the petals. Scribble on the Tombow Blending Palette and pick up the color. Push the Tombow Water Brush to make the beginning of the petal thicker and lift it up as you reach the end of the petal to make it thinner. Don't worry about perfection. Nothing in nature is perfect!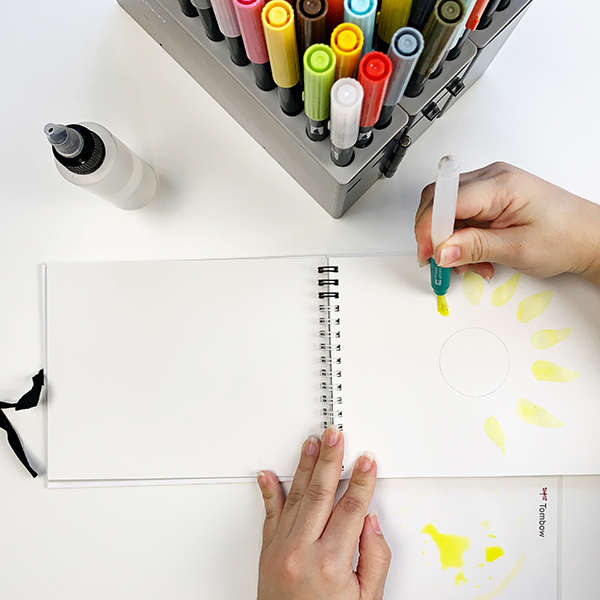 Step 3:
While the petals dry, start working on the center of the flower. Make small lines on the center of the flower to give it texture.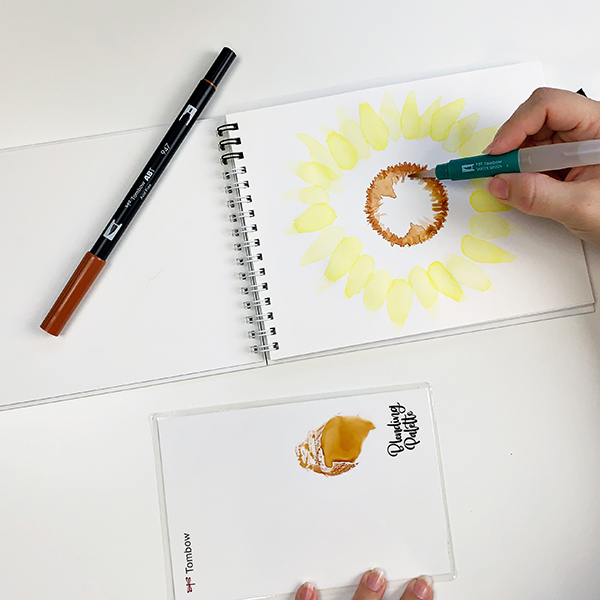 Step 4:
The sunflower needs many layers. As the center dries, create a second ring of petals using a darker color. You can use the first yellow mixed with a darker color.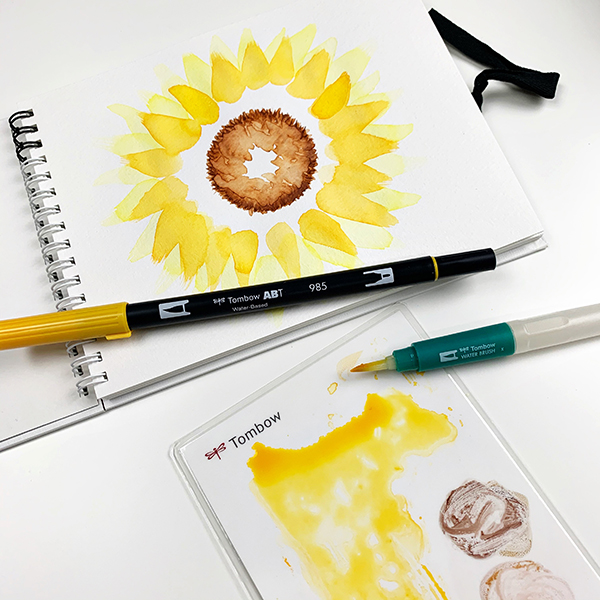 Step 5:
Let the petals dry and add a third row of petals of an even darker Tombow Dual Brush Pen color.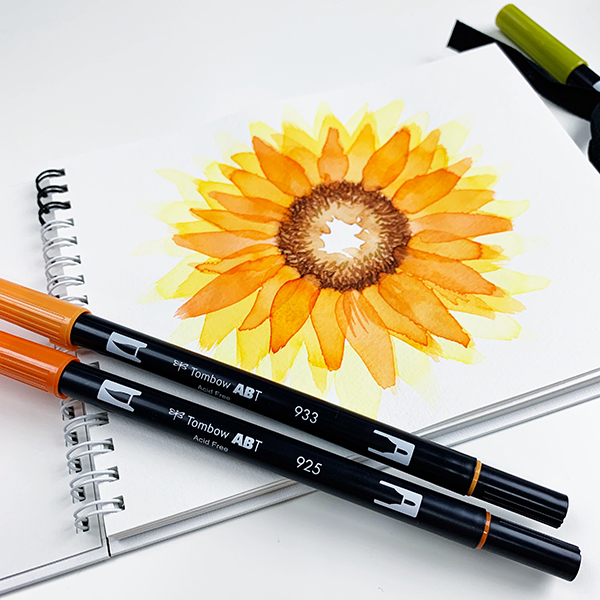 Step 6:
Add green at the center of the flower. Use the Small Water Brush to draw little lines and create texture. The reason I didn't add the green while I was adding the brown is because I didn't want them to blend.
Step 7:
Also, use the Small Water Brush to draw small details on the sunflower petals. Start on the brown and drag a little bit of the color so they can blend very lightly. If you need help picking colors for this image, you can try using the Tombow Dual Brush Pen Citrus 10-Pack.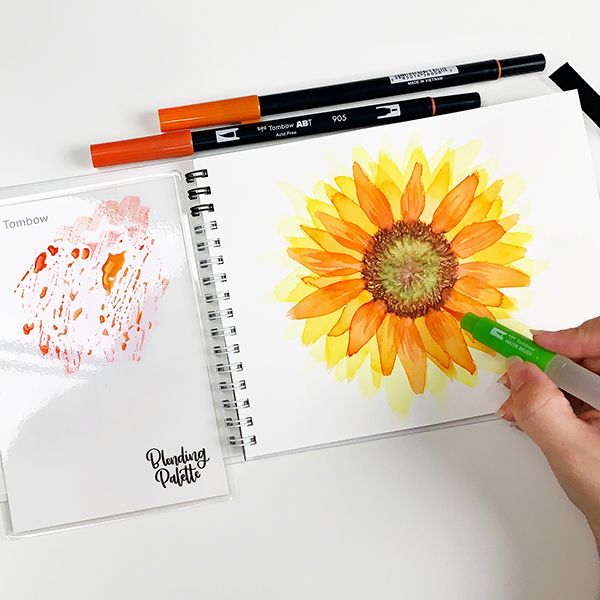 I love the illusion that the lighter petals on the back create. Also, notice how the ends of the flowers are not perfect which makes it really natural.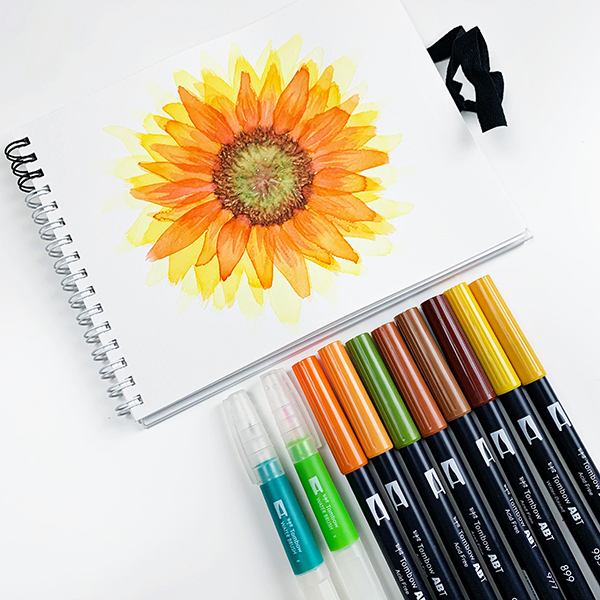 Add a little lettering using the Tombow Fudenosuke Brush Pen!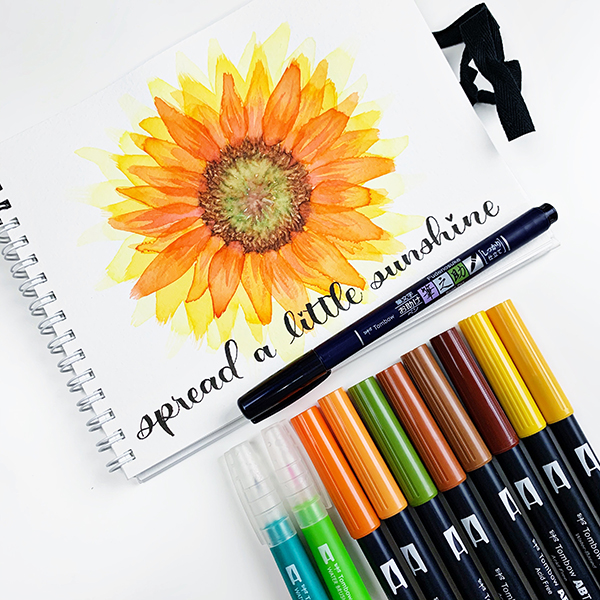 I hope you learned how to watercolor a sunflower! Give it a try and share it with us using the hashtag #tombowusa.