Hey Tombow fans, it's Katie here! Today (July 17th!), is World Emoji Day! To celebrate, I want to show you how to paint your own watercolor emoji and show you an easy method for creating a circle shaped card! Keep reading for the tutorial!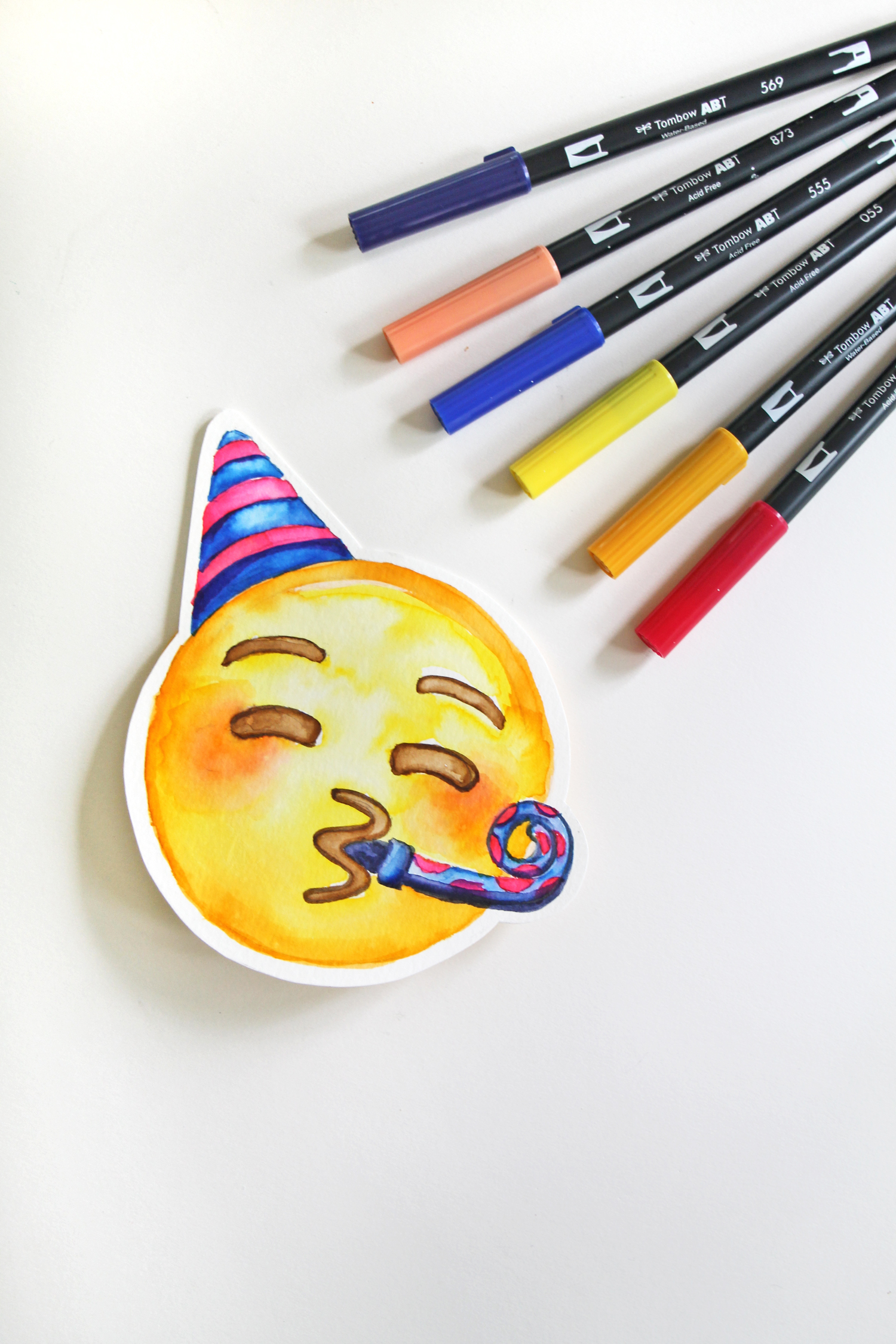 Supplies: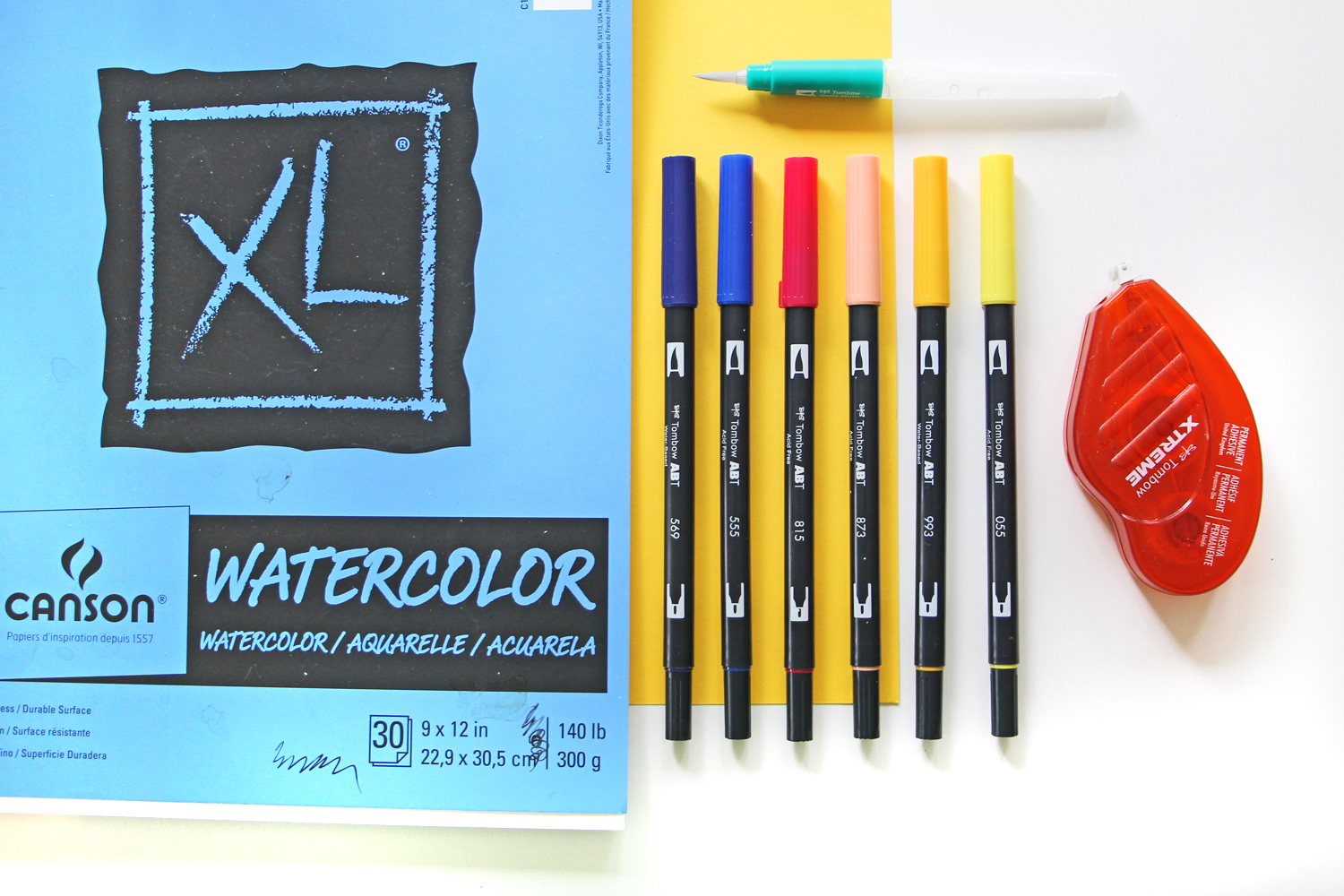 Step one:
Start by using the MONO Graph Mechanical Pencil to sketch out your emoji design onto a piece of watercolor paper. For a birthday card, I am drawing the "partying face" emoji. It has a little party hat and is blowing a party horn. 🥳
Want to learn an easy way to draw an emoji? Use a 4″ circle stencil to draw the face. Add a triangle on top for the hat and little curved parenthesis for the eyes. A sideways W is an easy kissy mouth and then just draw in a little party horn!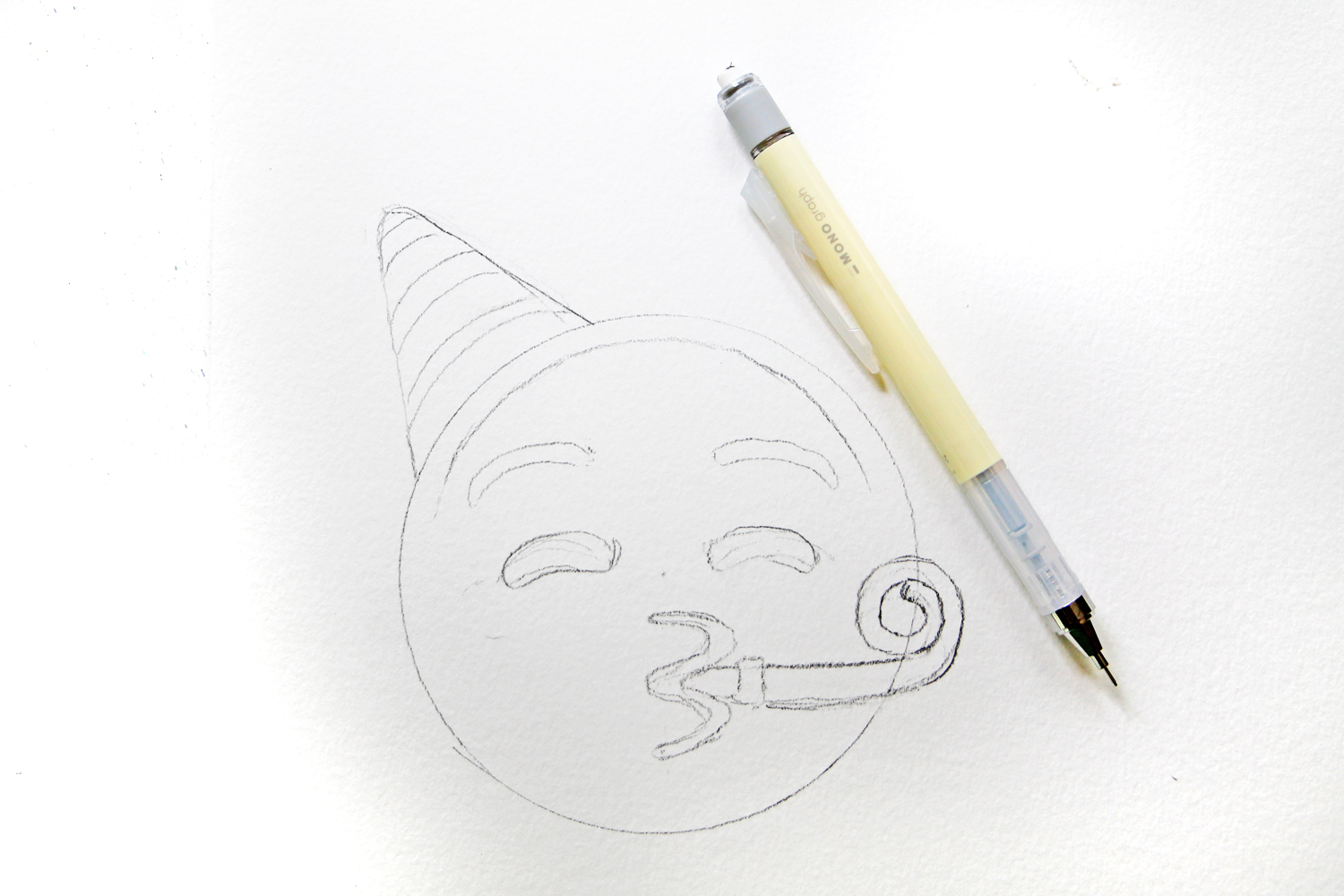 Step two:
Time to add color! To create a "watercolor" effect using the Dual Brush Pens, apply the yellow tones inside your face drawing. You don't have to completely fill in the design as we'll be blending it with water. Use the darker shade (Dual Brush Pen 993) around the outside of the circle and Dual Brush Pen 055 around the inside of the face.
You can also add a little Dual Brush Pen 873 to the cheeks for a blush!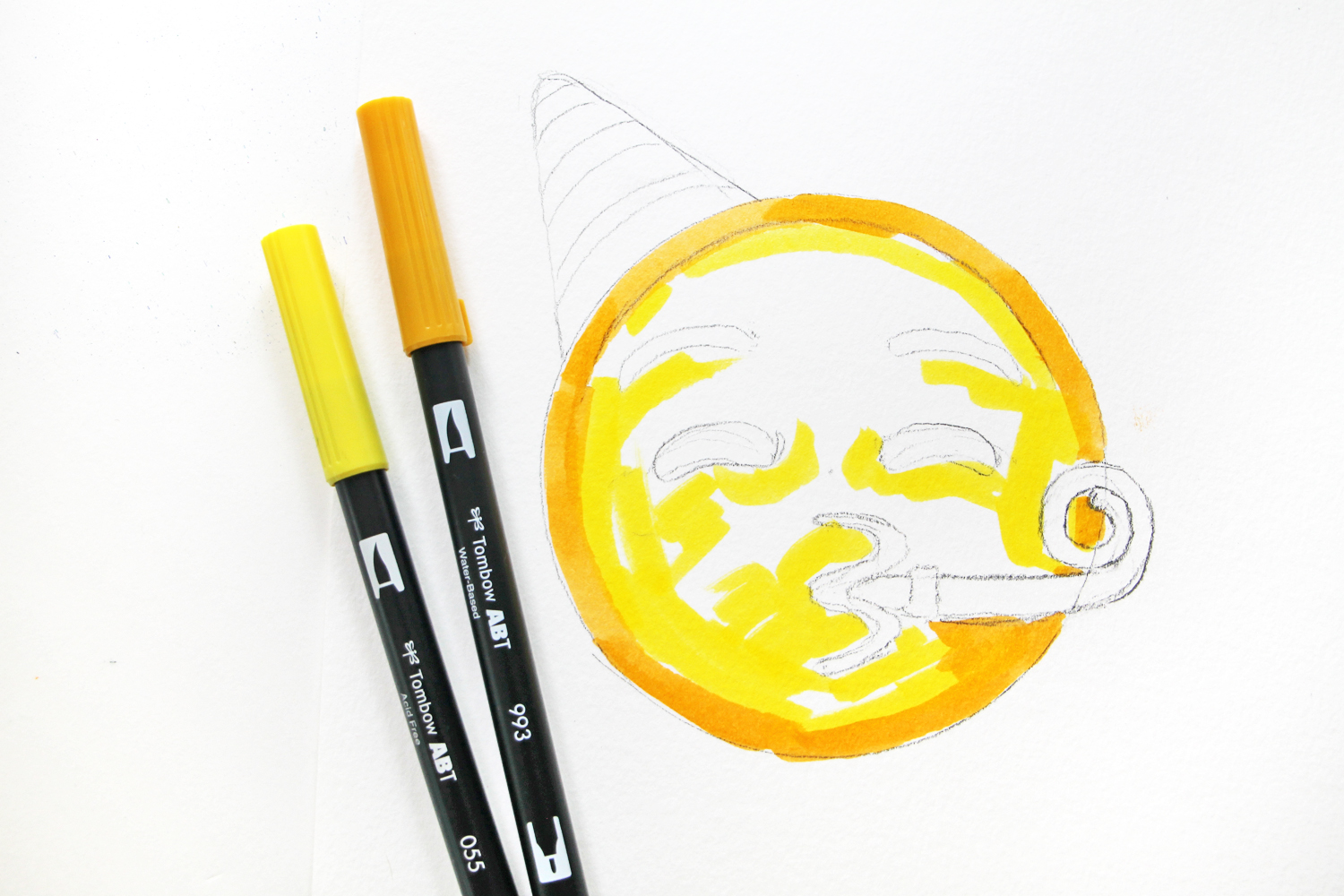 Step three:
Use the Medium Water Brush to blend the colors around. Be careful not to fill in the entire drawing! You can use a paper towel to blot out color if you want to lighten the middle or if you used too much water.
New to the water brush? Learn 4 Tips for Water Brushes here.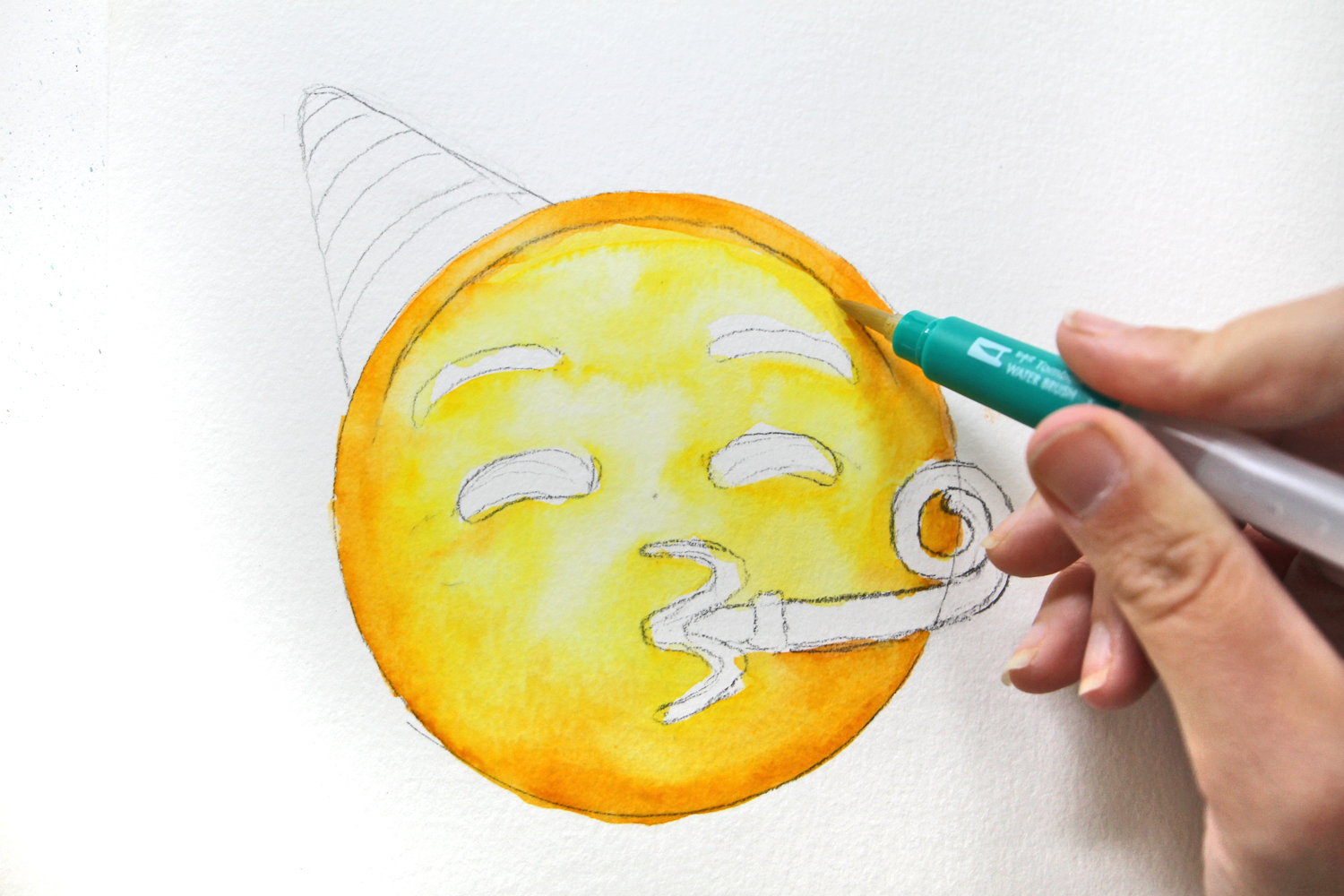 Step four:
Let the yellow face dry and hen use Dual Brush Pen 969 to color in the emoji's eyes, eyebrows and mouth. Let dry and repeat the watercolor technique to color in the hat and party horn!
It's important to let each color dry before moving onto the next section, so that the colors don't bleed into each other.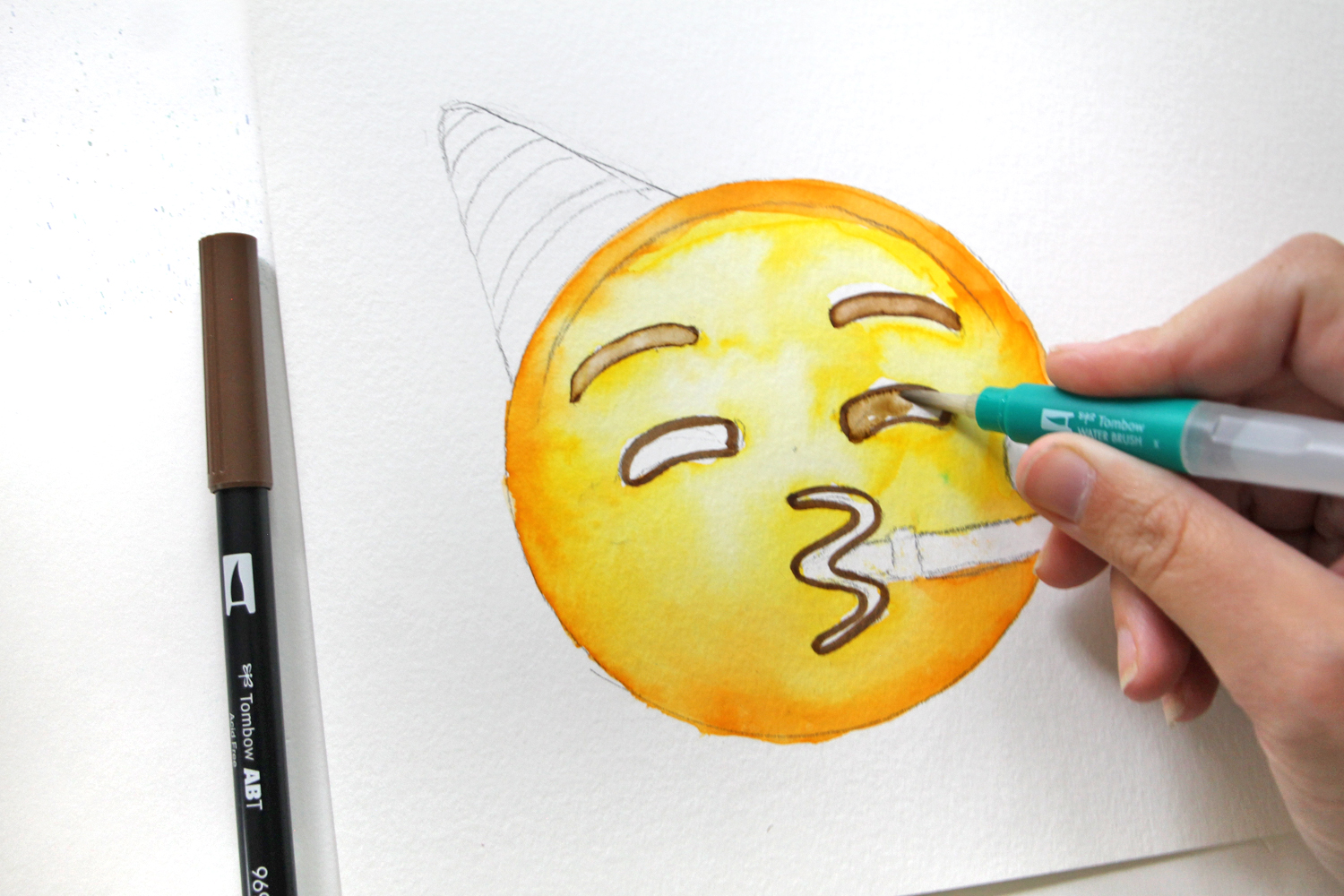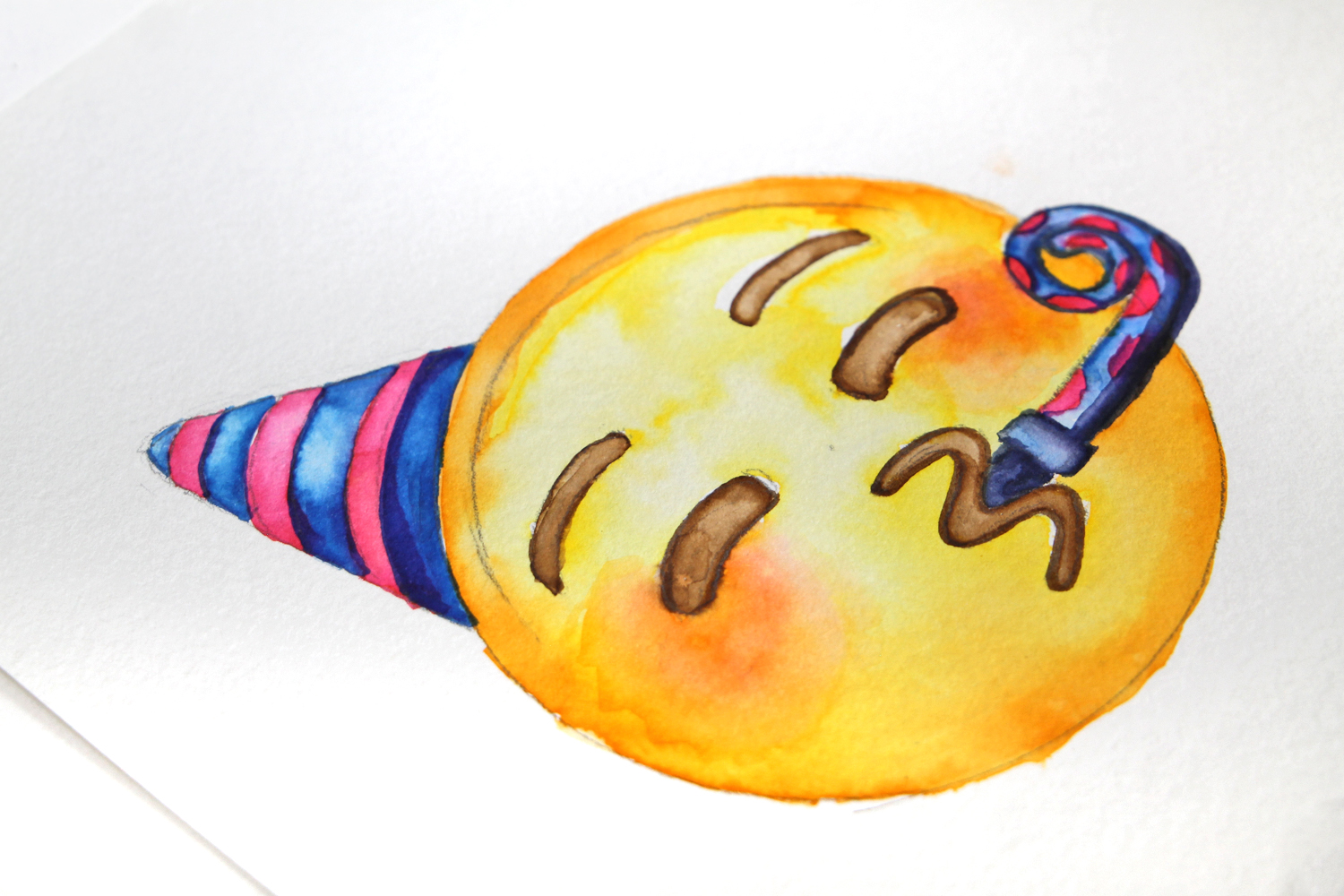 Step five:
Time to make the card! Use a pair of scissors to cut around your emoji. I left a white outline around him.
Cut a circle shape out of yellow card stock that's the same size as your emoji face (I drew my emoji at 4″). Fold down the top 1/2″ of the circle and apply the Tombow Xtreme Adhesive to the folded edge. Stick the circle to the back of the emoji (with the fold at the top) to create a card back!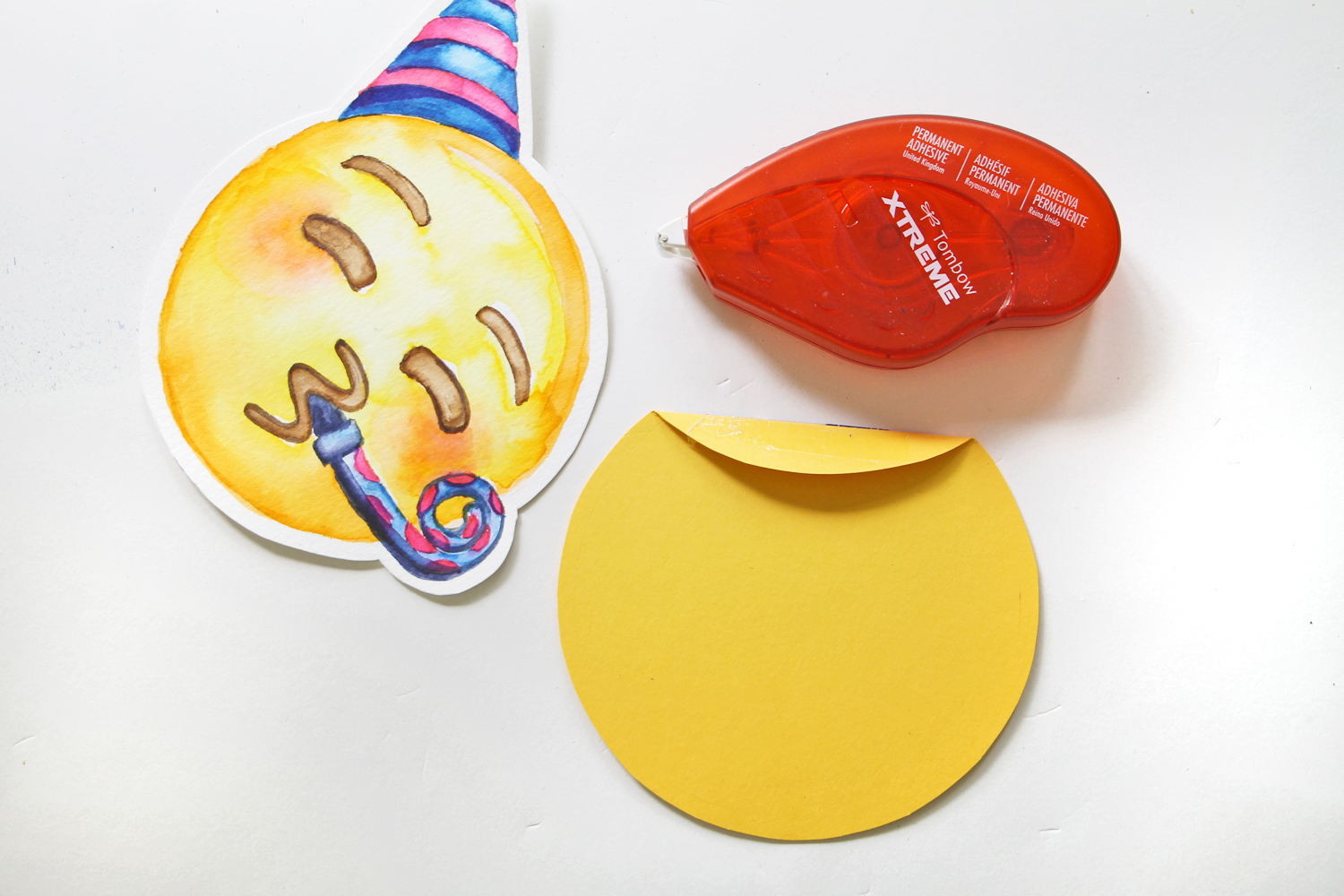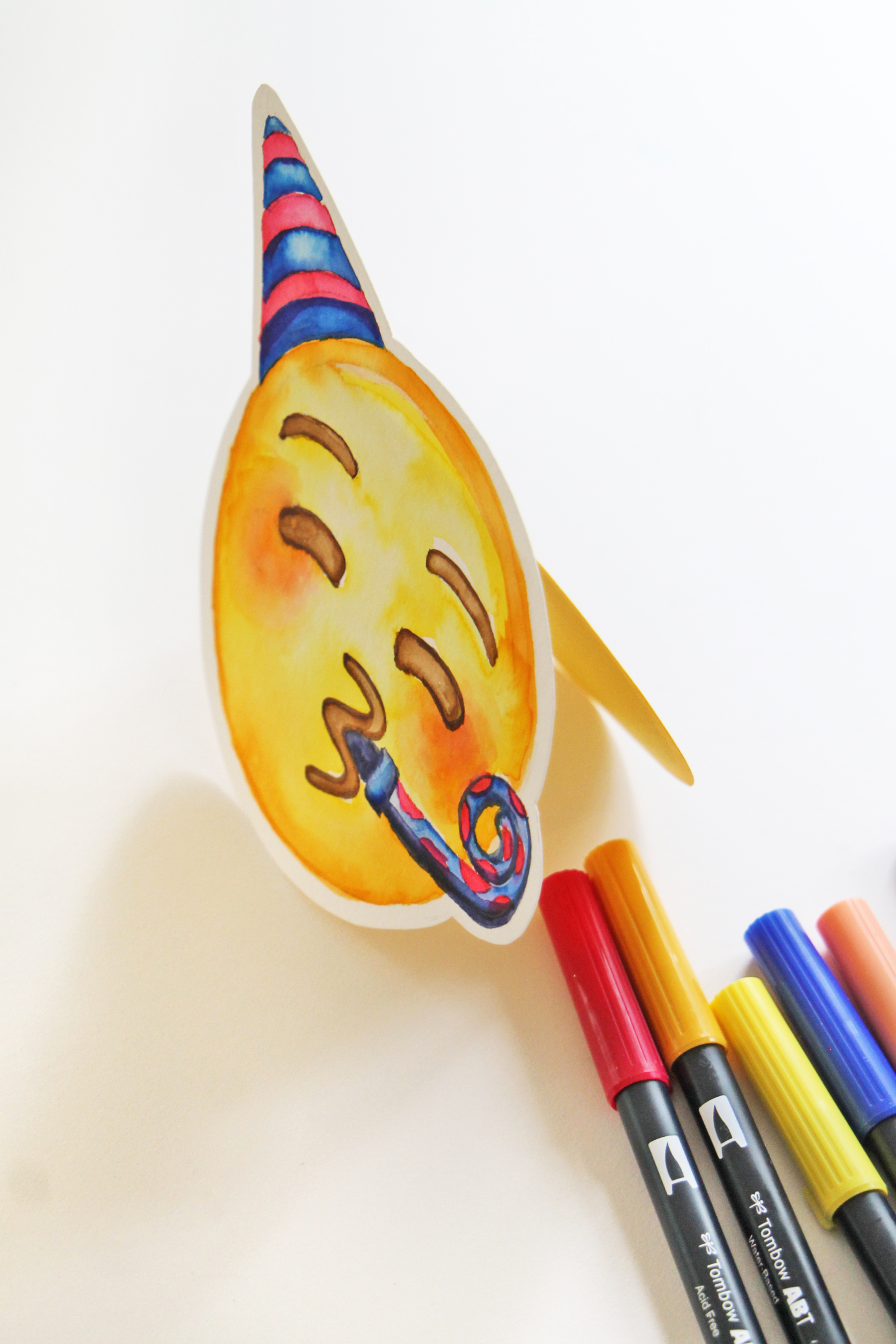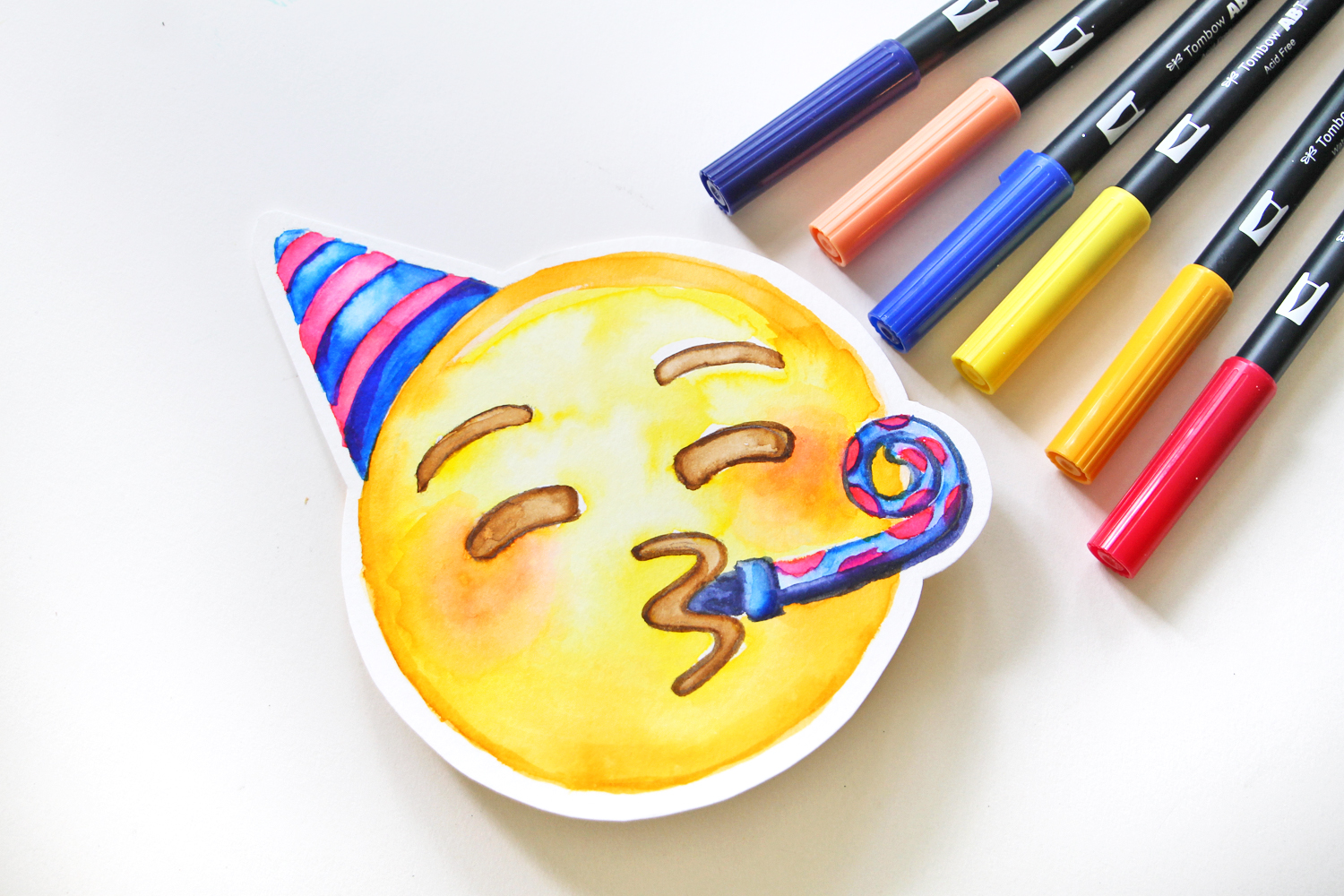 Now, you're ready to PARTY! This card would be perfect for any sort of celebration (birthday, graduation, New Years, etc.)! I hope you liked learning how to make this. If you want another fun project check out Learn How to Make a Party Popper Pop-Up Card by Ali!