Hello everyone, this is Katie! I love anything space related and doodling, so today I'm going to combine the two and show you how to doodle galaxy bugs or more specifically: moths!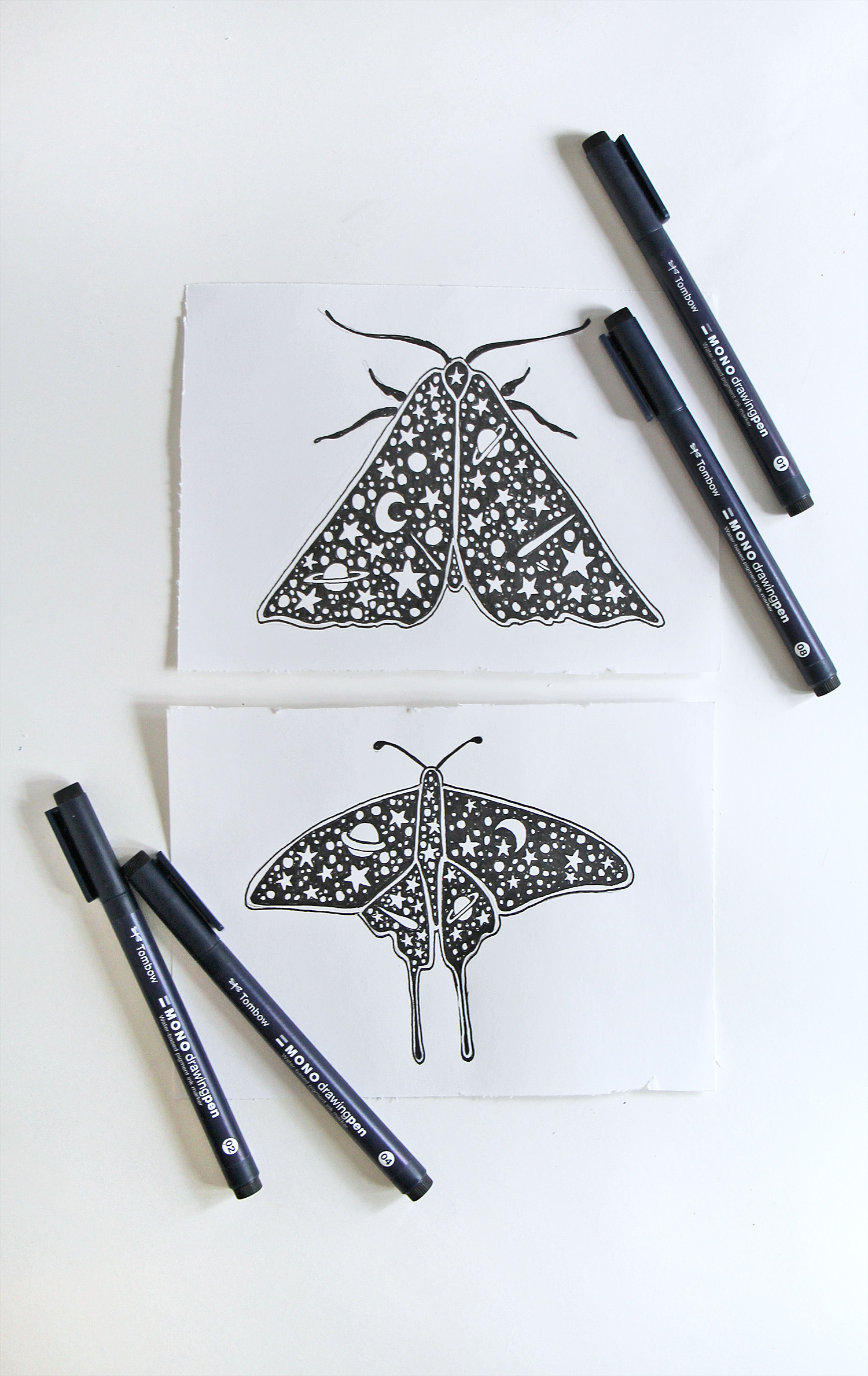 Supplies: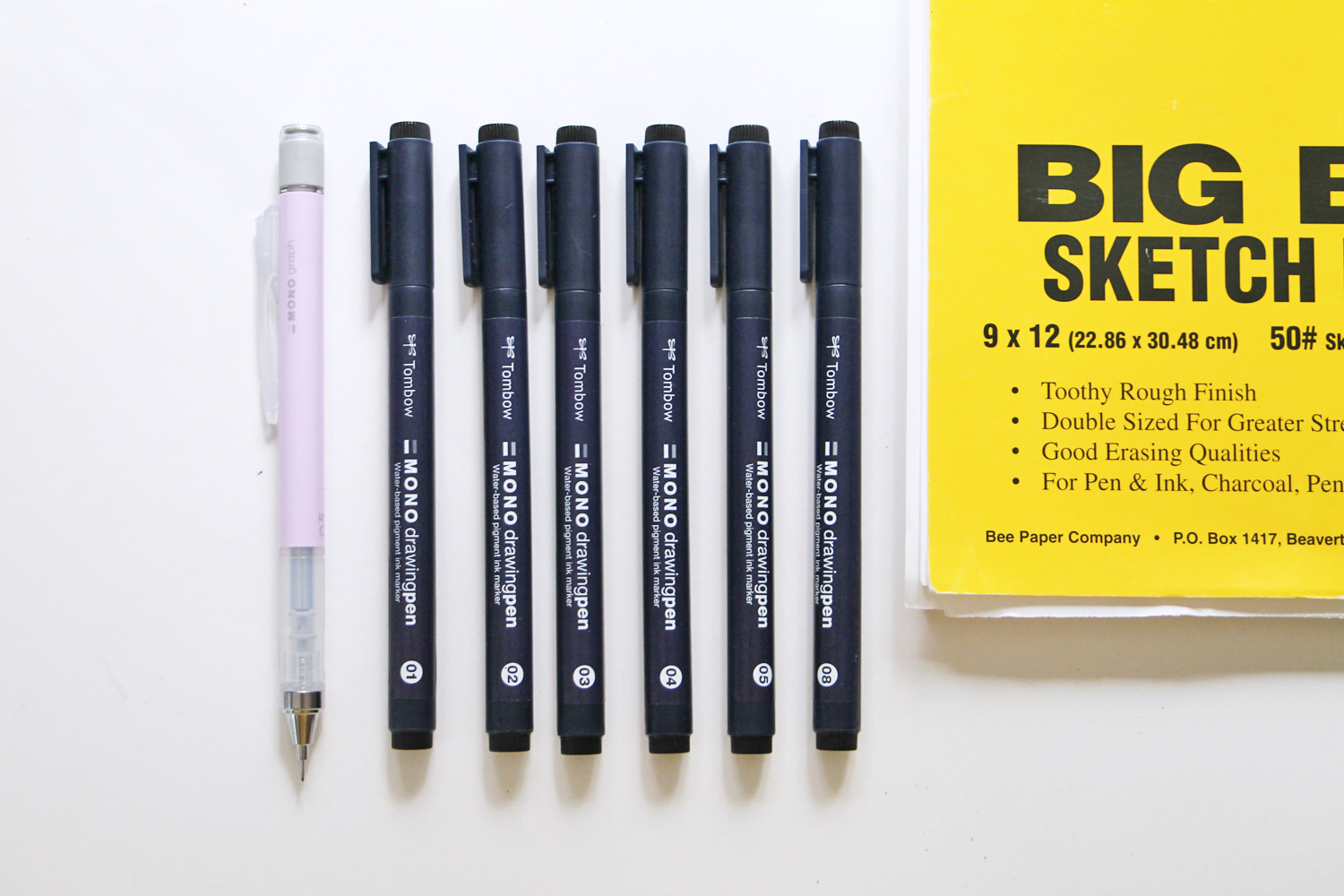 Step one:
Start by sketching out a silhouette of your bug shape! Inspired by Halloween, I've decided to draw moths. However, you can draw butterflies or even other animals like foxes, cats, etc! Whatever you love!
My go-to pencil for sketching is Tombow's MONO Graph Mechanical Pencil.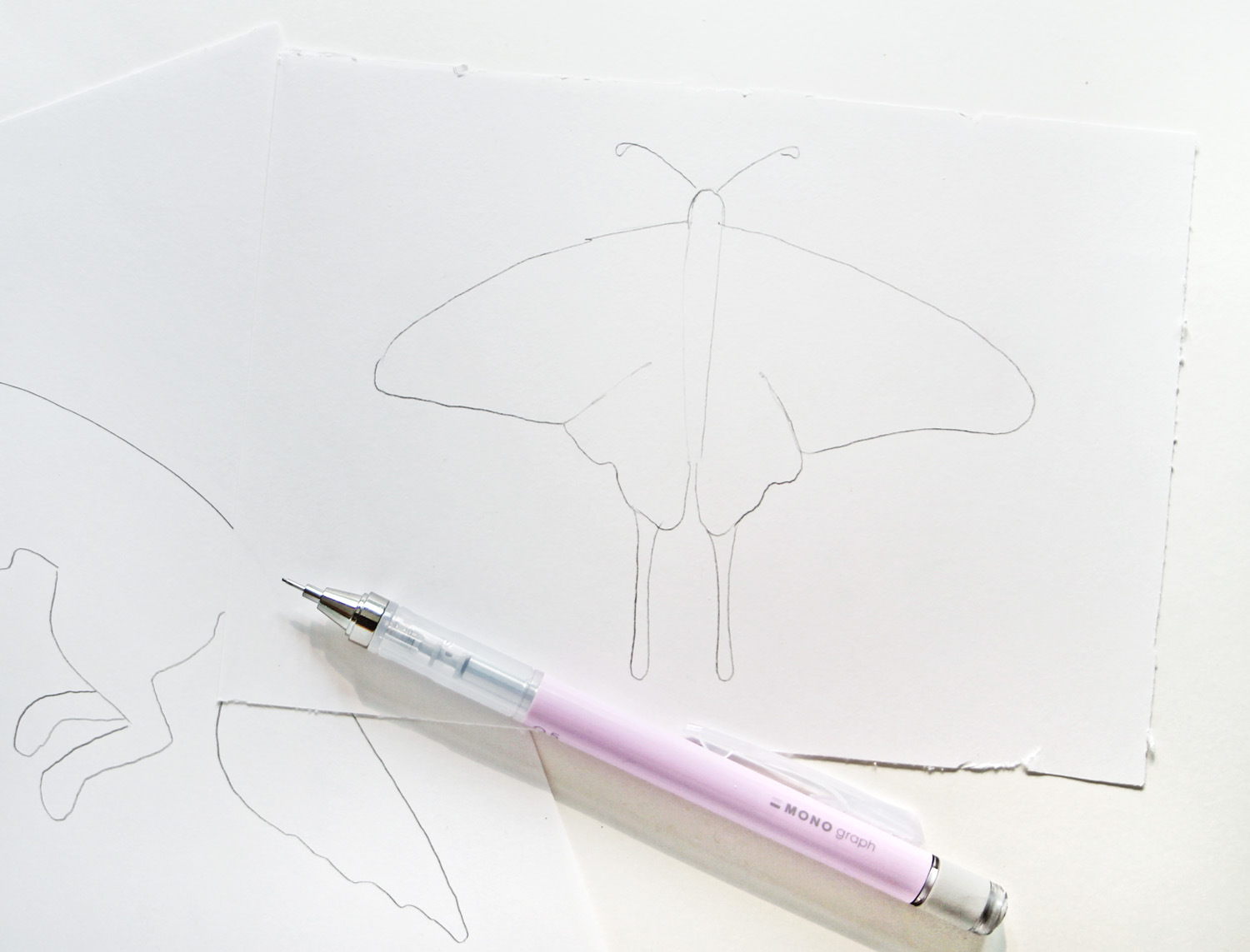 Step two:
Now it's time to get out the MONO Drawing Pens! These pens have a water-based pigment ink and come with six tip sizes: 01, 02, 03, 04, 05 and 08.
Use one of the bolder tips to outline your sketch, I'm using the 08 MONO Drawing Pen.
You also want to segment the inside of your shape. You'll be filling in the individual shapes, but leaving the white space in between them white.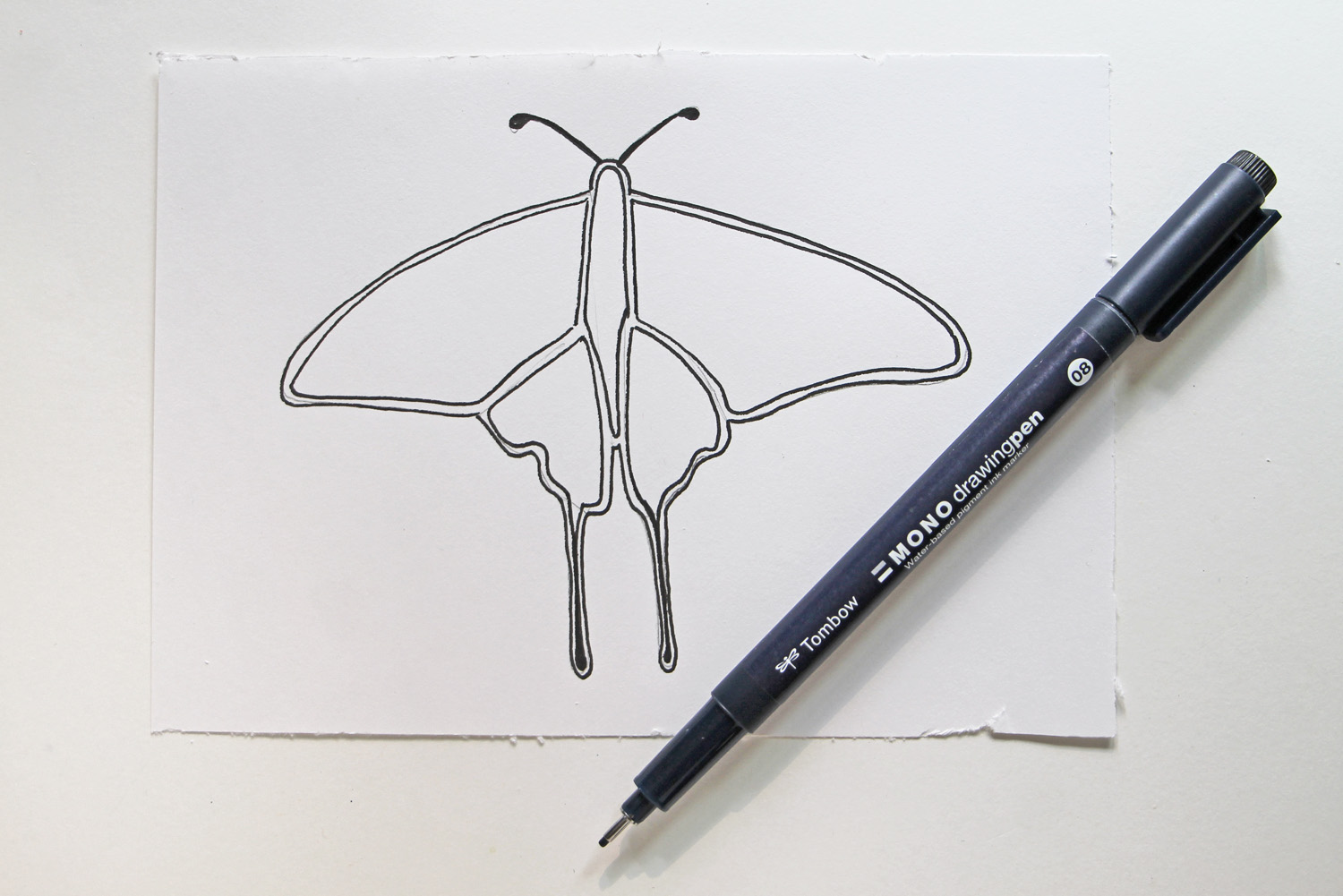 Step three:
Doodle space shapes, such as stars, moons, planets, and circles into your shape. I like to use one of the smaller tip MONO Drawing Pens for this step to fill in a lot of the blank space with circles. I think the more the merrier!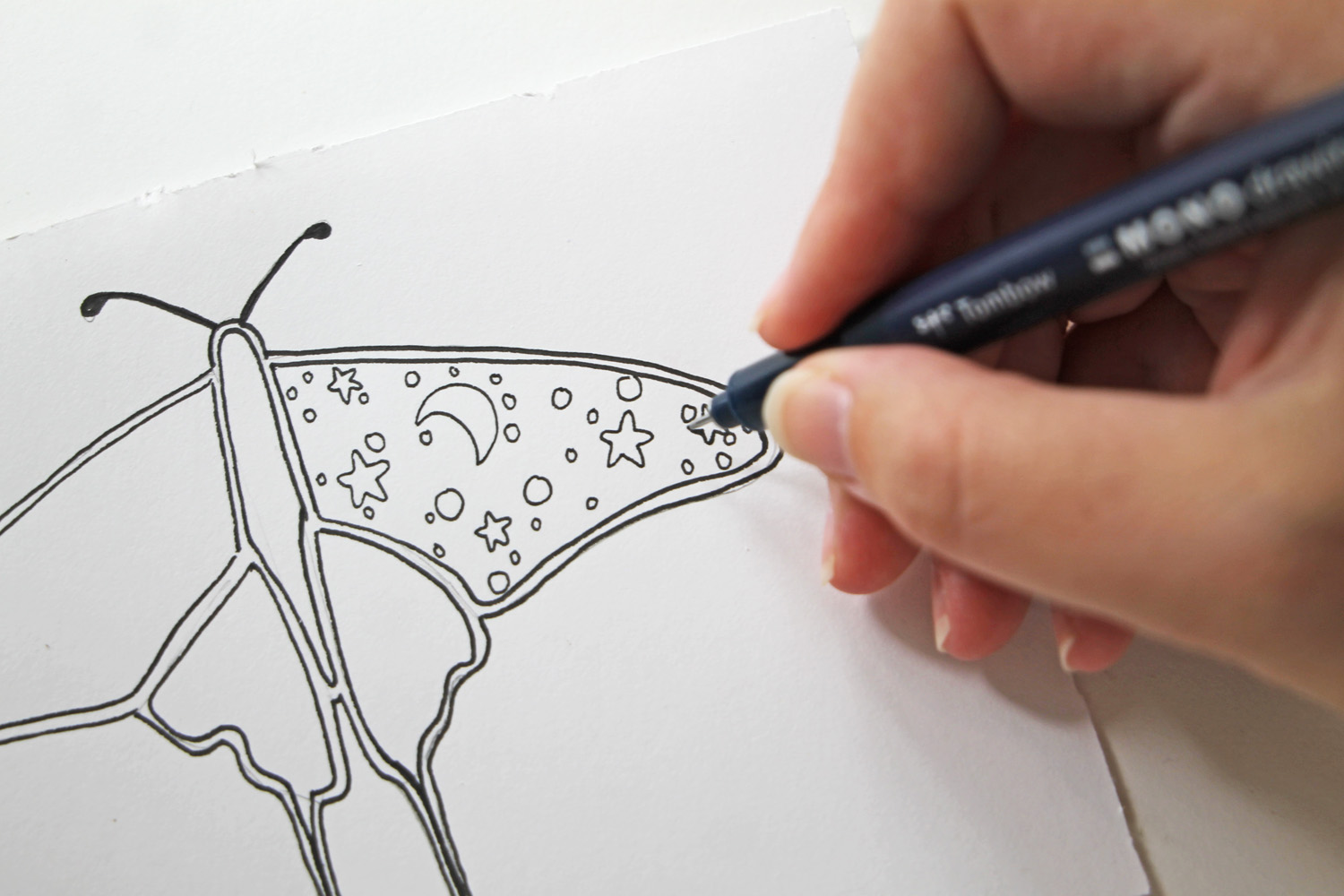 Step four:
Next, fill in the area around your space doodles in with black. The 08 MONO Drawing Pen is awesome for filling in larger areas. If you have a lot of doodles to color around, trying using the 04 tip size.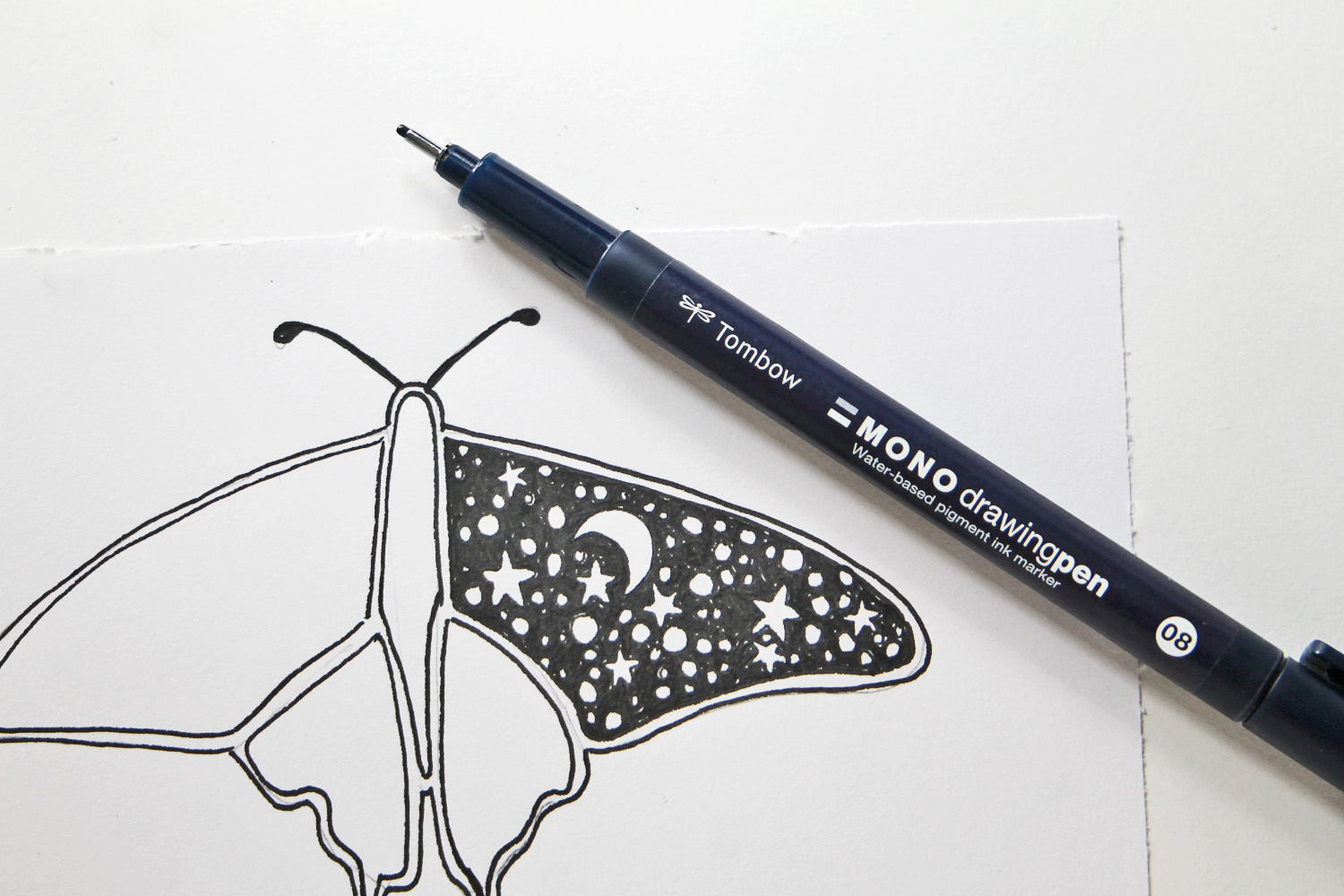 Step five:
Continue filling in the rest of your galaxy bug!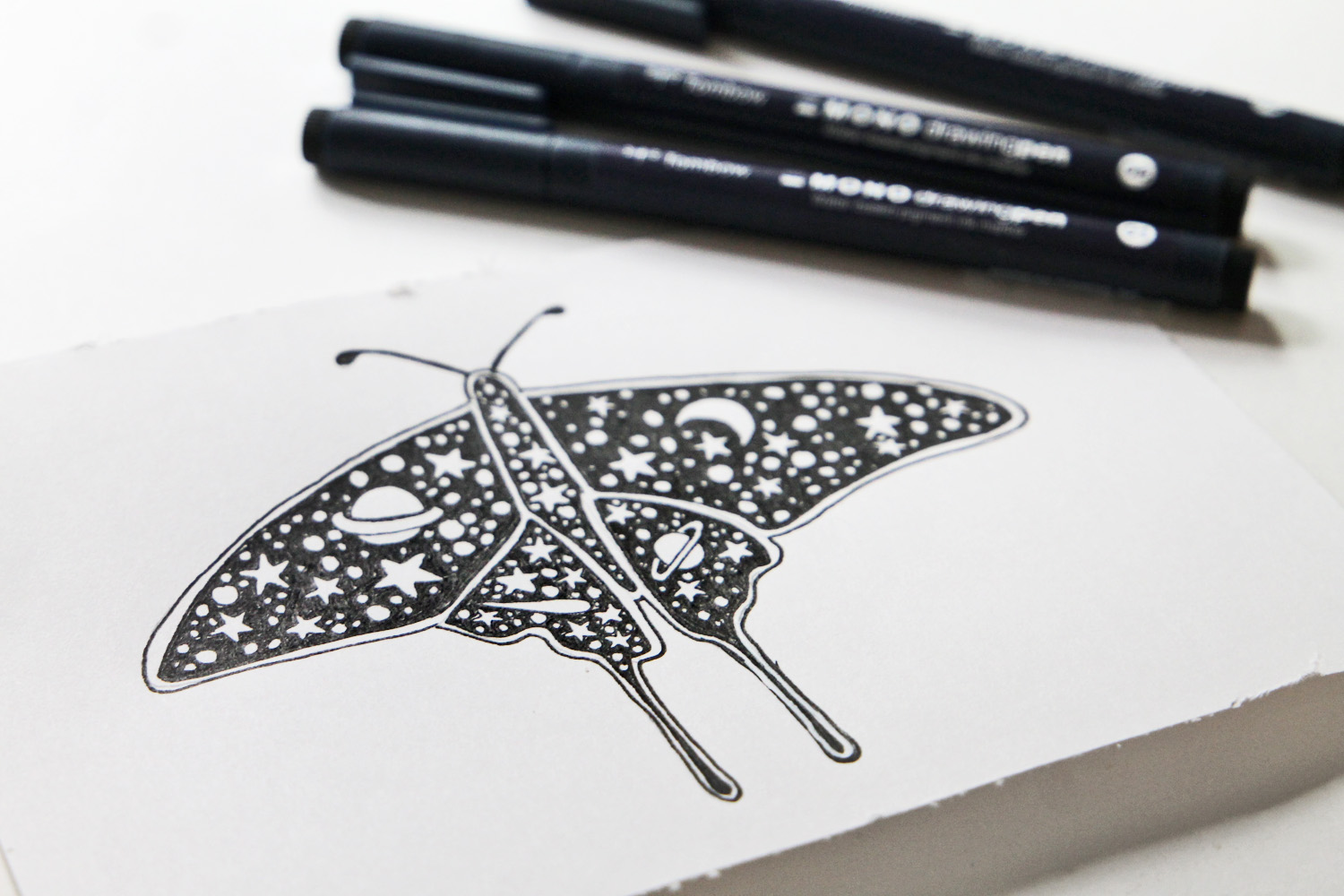 Other shapes you can doodle are planets with rings. For example, Saturn or even a shooting star/comet! Be creative! Space not your thing? Try doodling flowers and filling in behind them with ink.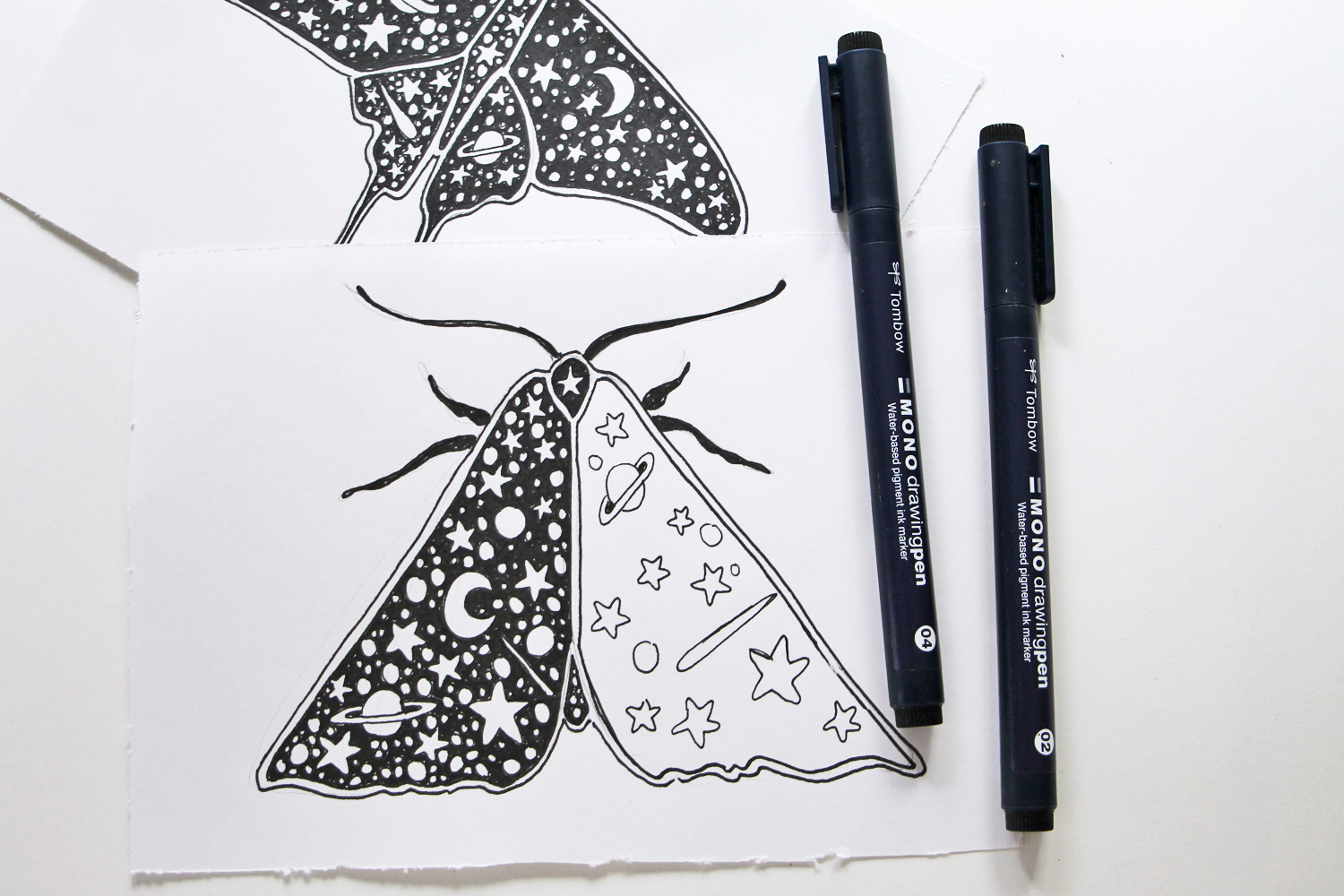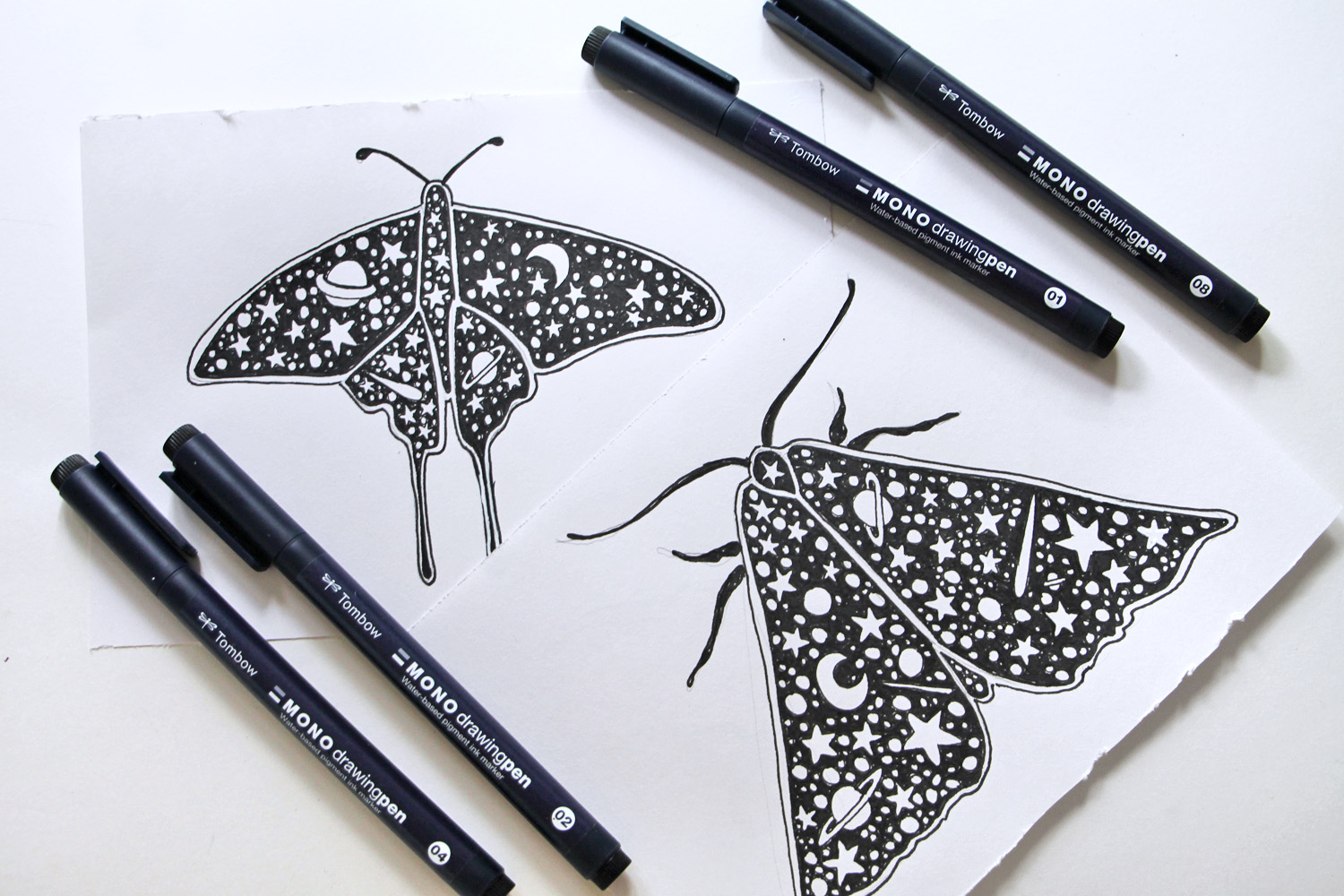 That's it! Now you know how to make your own doodle galaxy bugs! I think these doodles will make really fun cards for Halloween or just for my space-loving friends! For more inspiration like this, make sure to follow @studio.katie!
For more easy projects, check out these posts from the Tombow blog archives:
Floral Illustration Tips, Tricks & Tutorial.
How to Draw a Monochromatic Robot With the Tombow MONO Drawing Pencil Set.
How to Watercolor a Conceptual Art Portrait.