Hi y'all, it's Grace from Grace Anne Studio! Are you trying to find your drawing style? This is such a big deal for any artist and today we're going to walk through three drawing techniques to help you find your drawing style. As you walk through each of the techniques, you'll discover what feels natural to you and what doesn't. Through practice, you'll be able to incorporate bits of each technique into a style of your very own!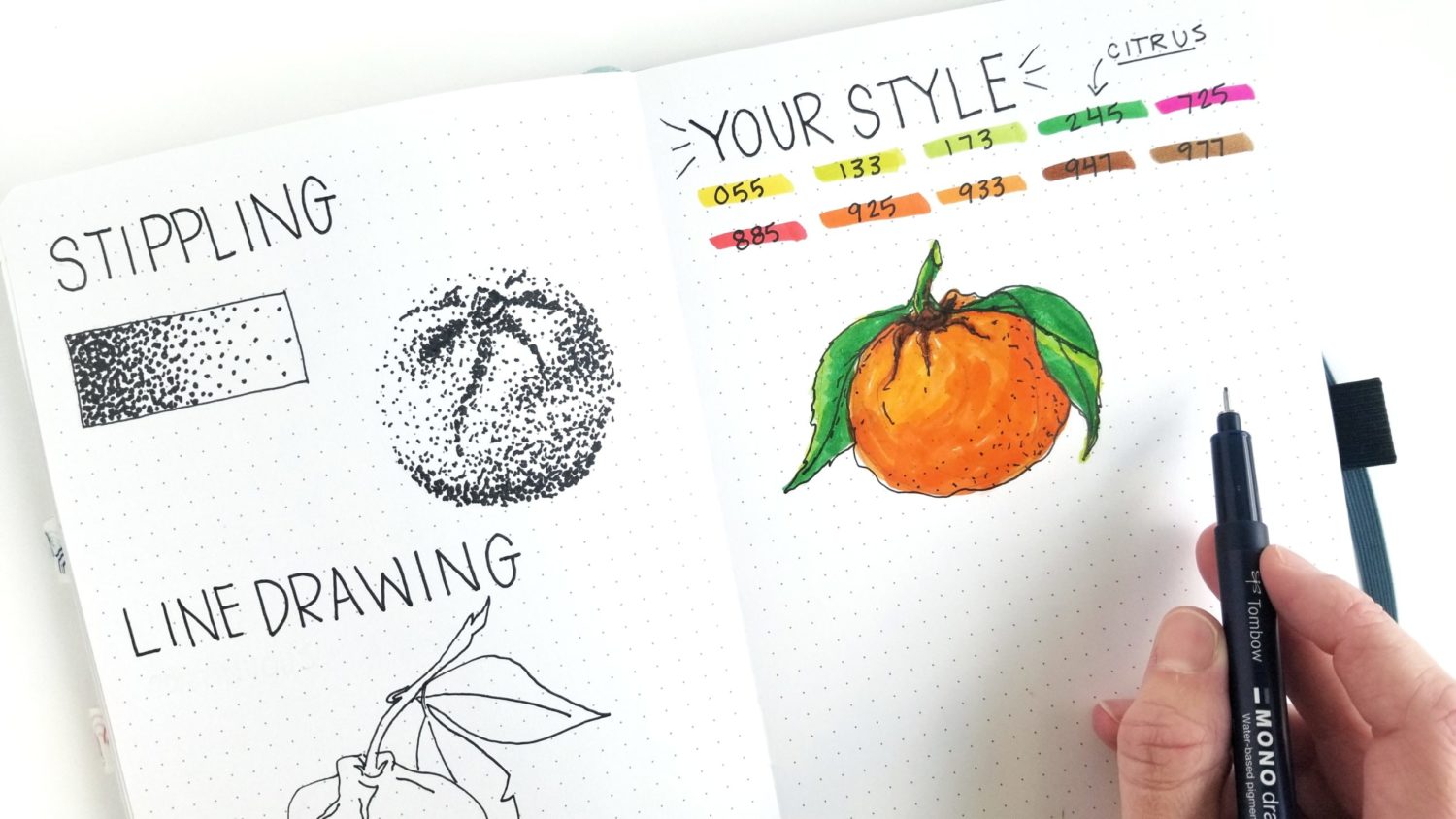 Supplies
Technique #1: Hatching and Cross Hatching
The first technique is a form of linear drawing. Hatching is using parallel lines to shade a drawing and cross hatching uses intersecting lines to shade a drawing. In both techniques, the closer the lines are, the darker the shadow. The farther apart the lines are, the lighter the highlight. First, create a value scale in each style. I like to use MONO Drawing Pen 03 or smaller for cross hatching.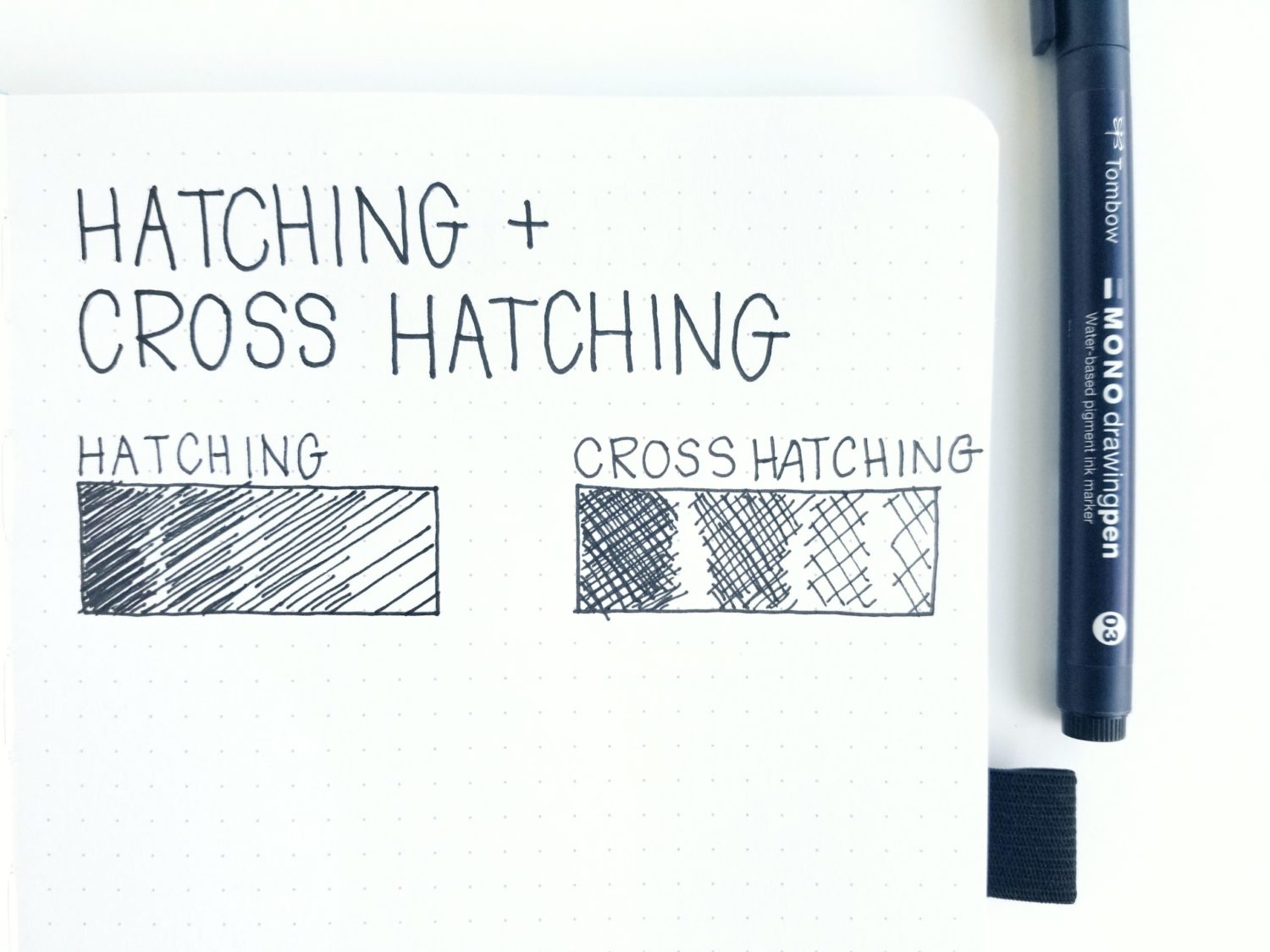 Next, apply the technique to a tangerine. Begin by sketching out the basic shape with a pencil. I like to block out large highlight and shadows in pencil at this point also. Then, add tightly-woven cross hatching to the darkest area of the tangerine. Next, add more widely spaced hatching or cross hatching to the lightest area. Use lines very sparingly for the highlights. Lines can always be added to make a section darker, but they cannot be removed. Finally, fill in the middle shades to finish the drawing and erase any pencil lines.


Technique #2: Stippling
Have you seen any amazing pieces of art that are completely made up of monochromatic dots? That's called stippling. To create your own drawing using stippling, choose one size of dots to draw. Then, create a value scale using only dots. Just like in cross hatching, the closer the dots, the darker the shadow. And vice versa. Stippling takes a lot of patience. For that reason, I tend to use MONO Drawing Pen 05 or 08. When you start with a larger dot, the whole piece takes less time.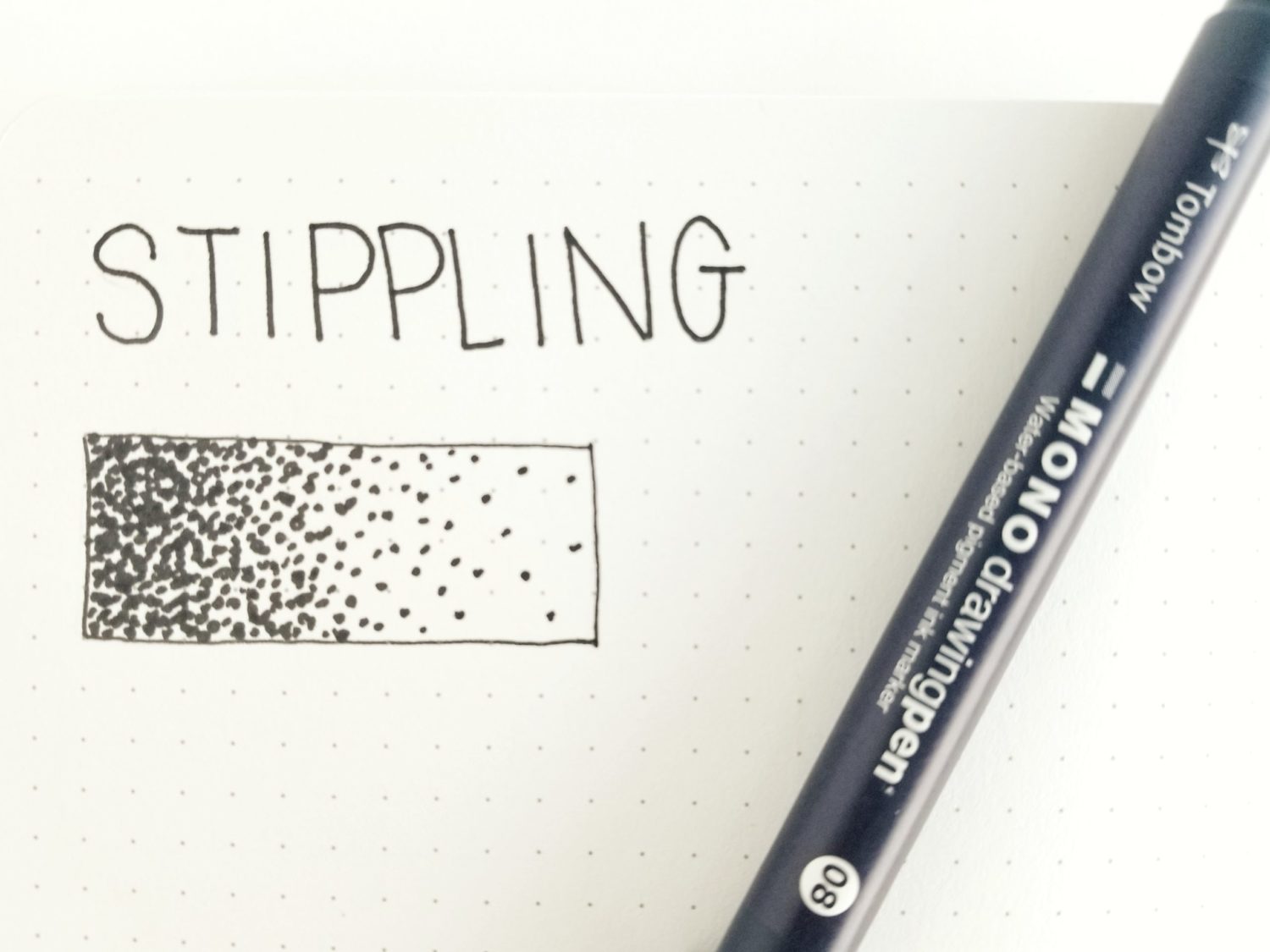 Next, apply the technique to a tangerine. Again, start by blocking out the overall shape and most extreme values. Then, fill in the darkest and lightest values with dots. Finally, finish the tangerine by adding the middle shades. Remember, you can always make an area darker but you cannot take dots away.


Technique #3: Line Drawing
Line drawing simplifies complex objects into flat planes. This example of line drawing simply outlines the tangerine and a few key details to bring it to life. There are so many forms of line drawing but simplified outlines are a favorite of mine. Try your hand at drawing a tangerine in this style! Start with the basic shape and identify a few key features that will help form the drawing without overpowering it. In this case, I chose a vein on the leaf and a few folds in the tangerine peel. Without any shading at all, the drawing feels like it had some dimension.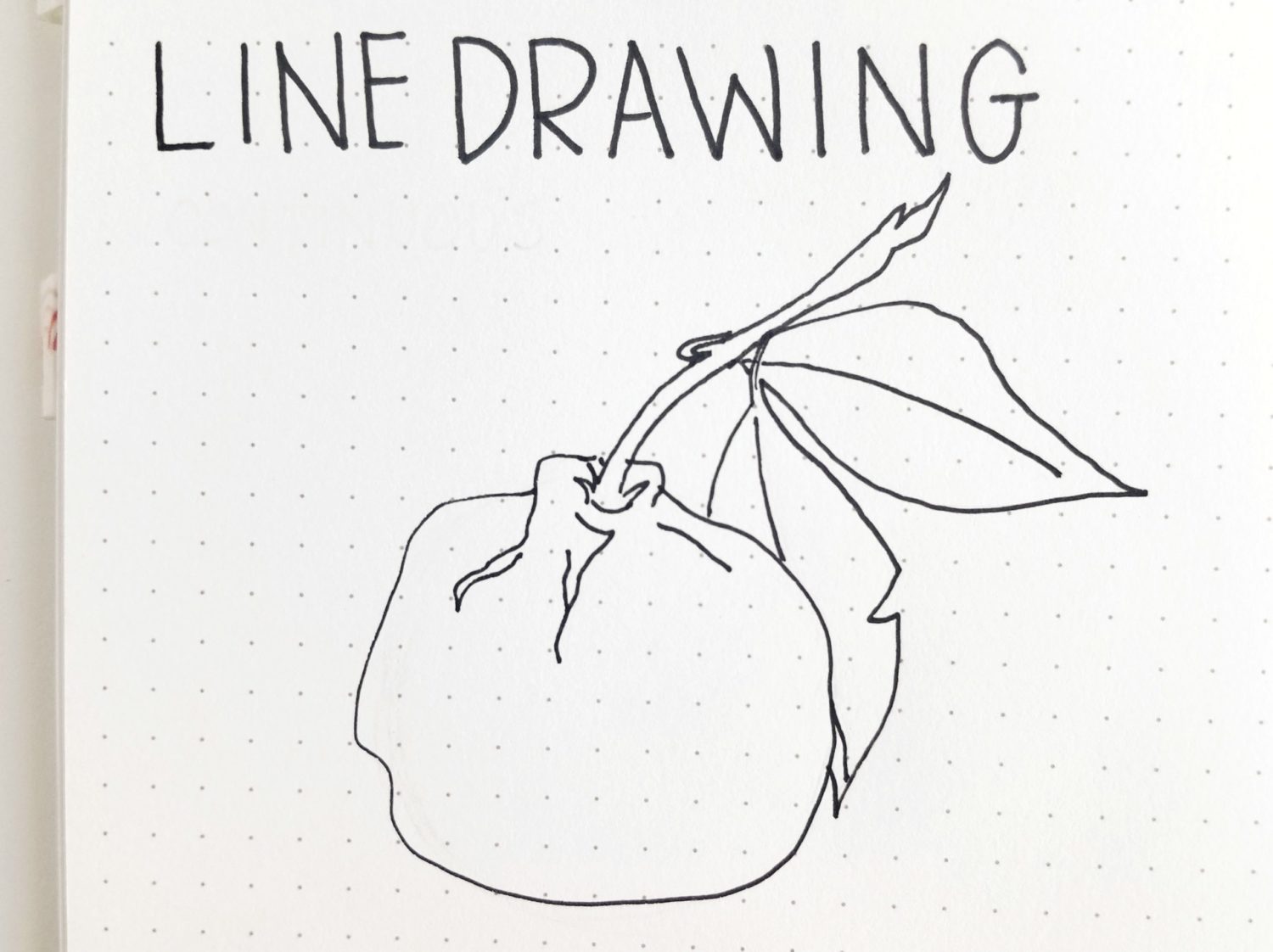 Your Style
Next, take what you've learned from these three techniques and sit down to practice drawing. Draw a tangerine over and over again. Don't be afraid to mix and match styles. You're looking for something that feels natural to you and the best way to find that is by disconnecting from outside inspiration and just practicing.


My style has developed and evolved over the years, but the process typically stays the same. I tend to start in pencil and then add color. Next, I add line drawing, hatching, and stippling with a MONO Drawing Pen.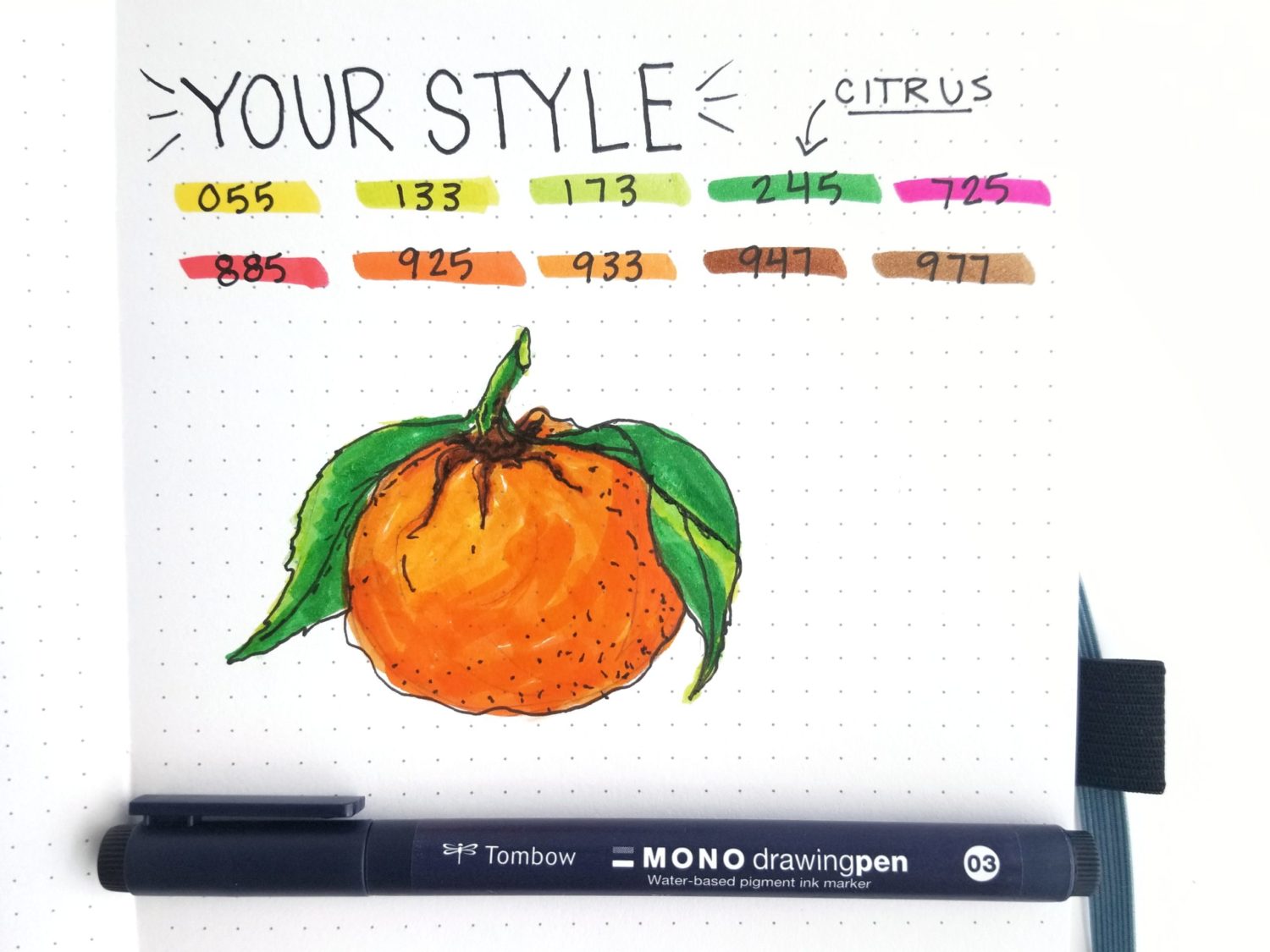 If you use this tutorial to find your own style, be sure to tag @graceannestudio and @tombowusa on social media so we can cheer you on! For more drawing techniques, check out these posts:
Happy drawing!