Hi, Jessica from @BrownPaperBunny here to show you how to make your own Halloween game. This is super fun for all ages (both my three-year-old and my husband love it). You can choose what prize the winner get (candy, a little toy etc.). Here's what you'll need.
Supplies:
Marker paper
Scissors
A straw for each person playing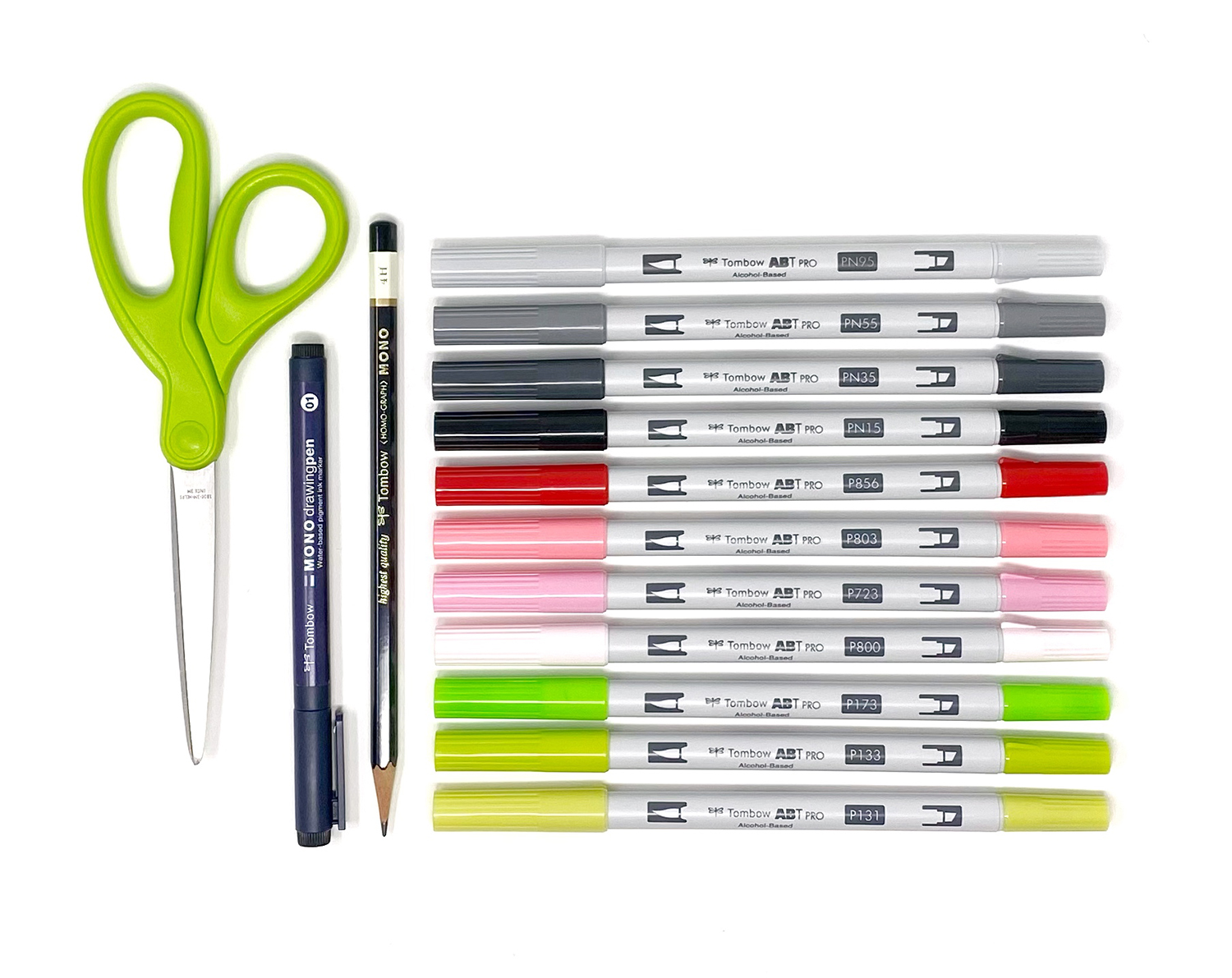 Step 1: Sketch Your Cauldron
Using your 4H MONO Drawing Pencil, lightly sketch a cauldron onto your marker paper.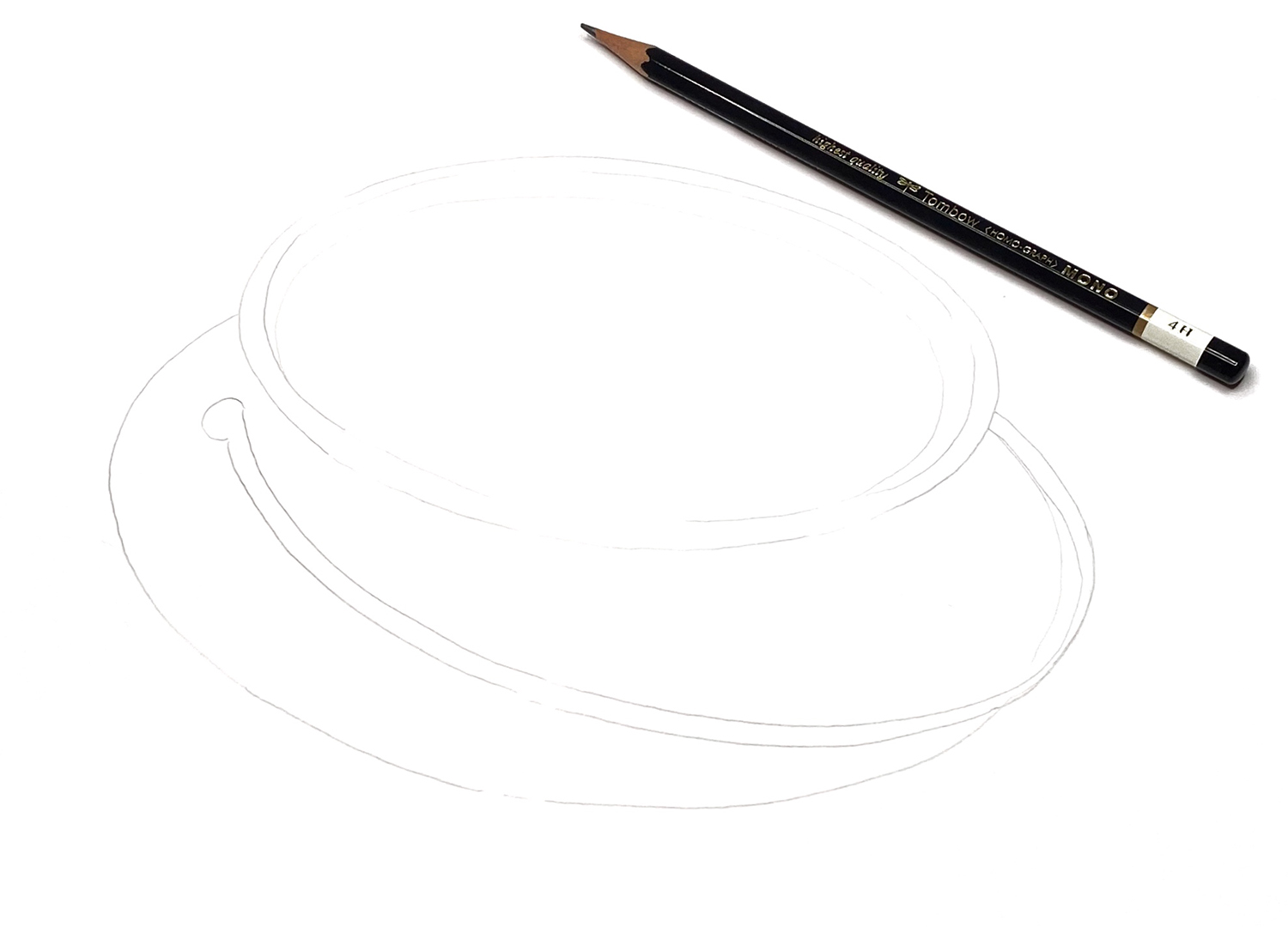 You can choose to leave your cauldron plain or add in some creepy crawlies and give it some bubbles and oozy bits.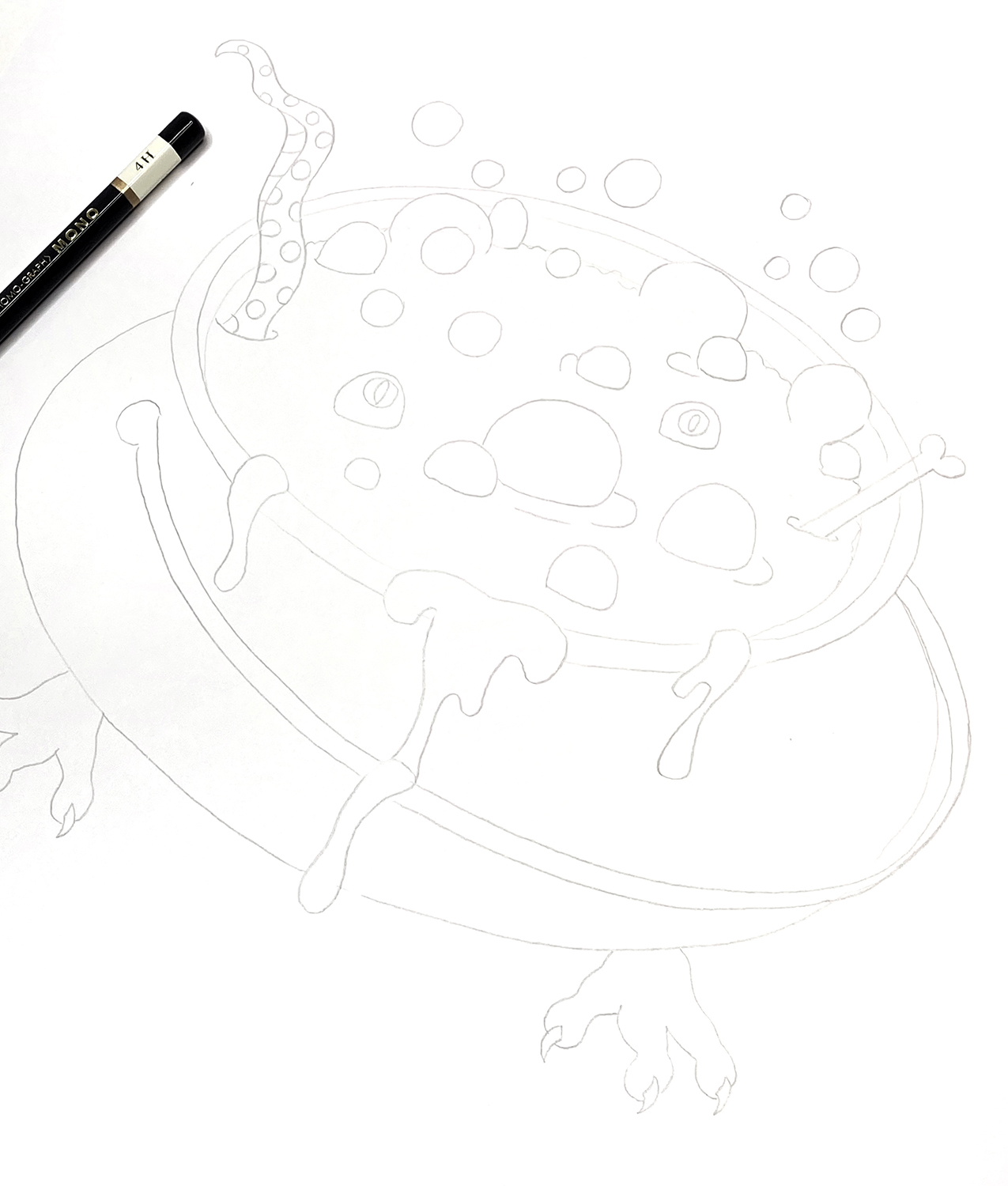 Step 2: Build Up Color
To create the cauldron (and its contents) I really only used three colors. I used several different shades of each, so I could blend and add a little dimension to each shape. Start with your lightest shades first and build up the color. Remember, you can always add more ink but you can't take it away once it's on the paper. For the cauldron, I used ABT PRO Alcohol-Based Markers PN95, PN55, PN35 and PN15.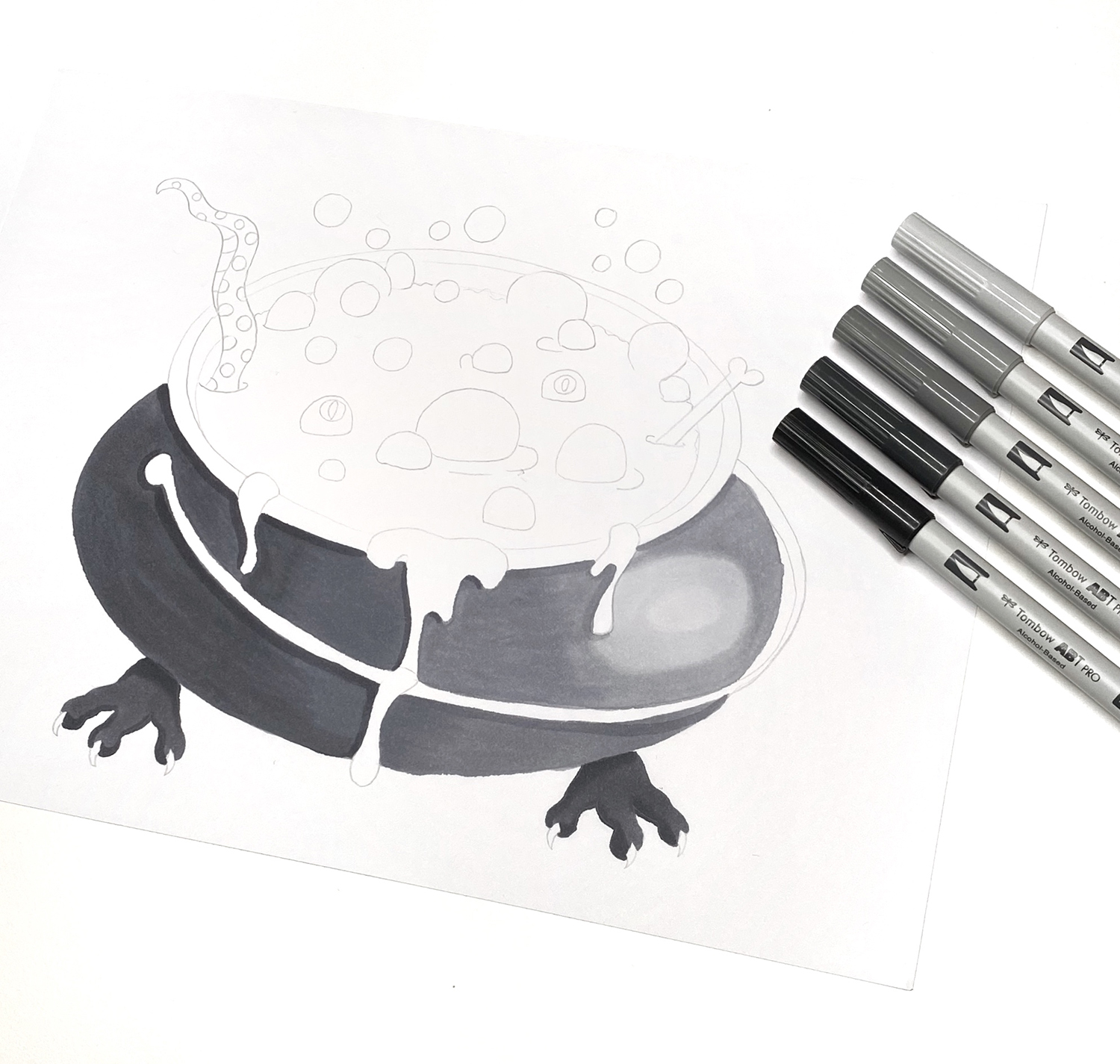 Once the cauldron itself is colored, move onto the contents. Here I used ABT PRO Alcohol-Based Markers P856, P803, P723, P800, P173, P133 and P131.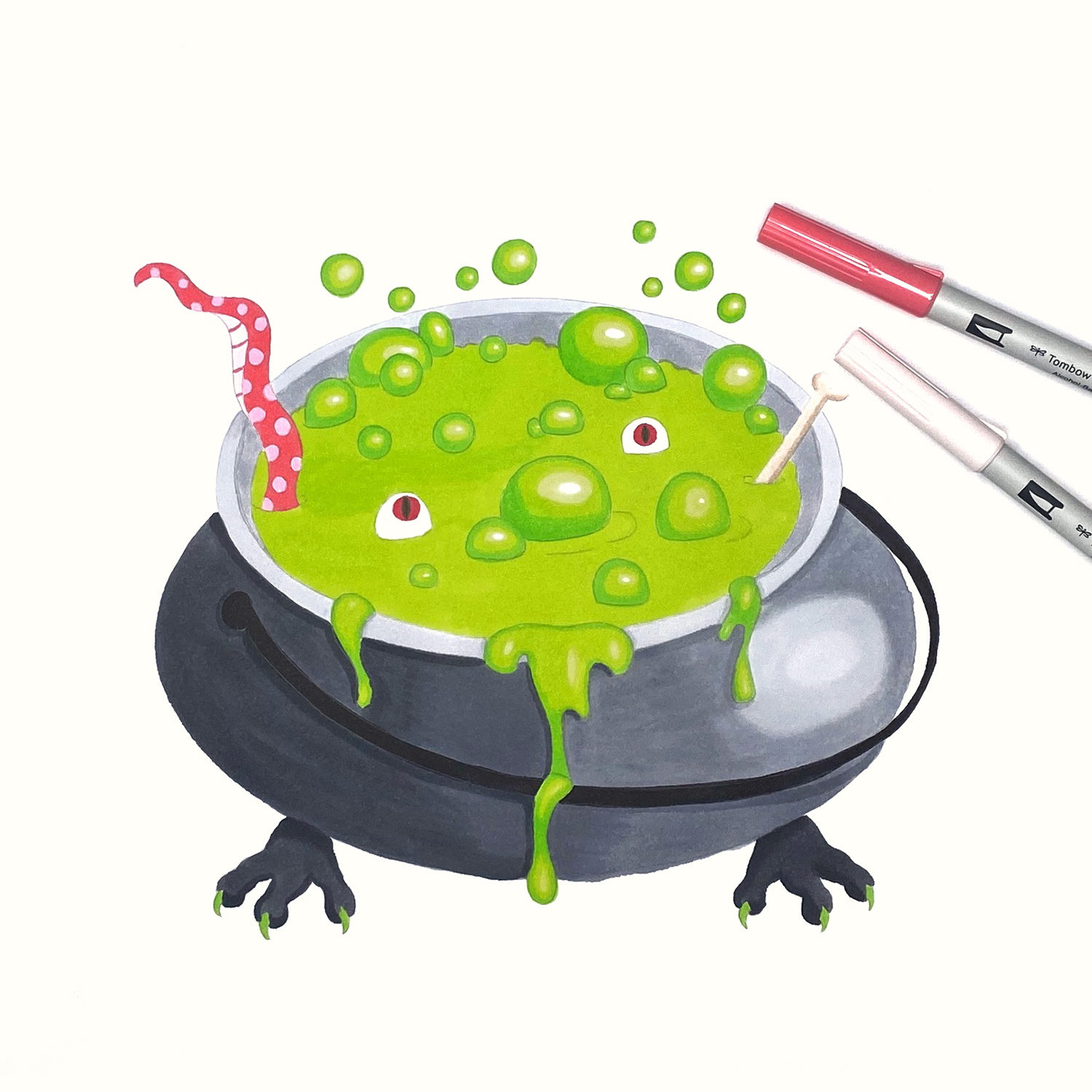 Step 3: Add Outlines
To make your cauldron really pop, add some outlines using MONO Drawing Pens.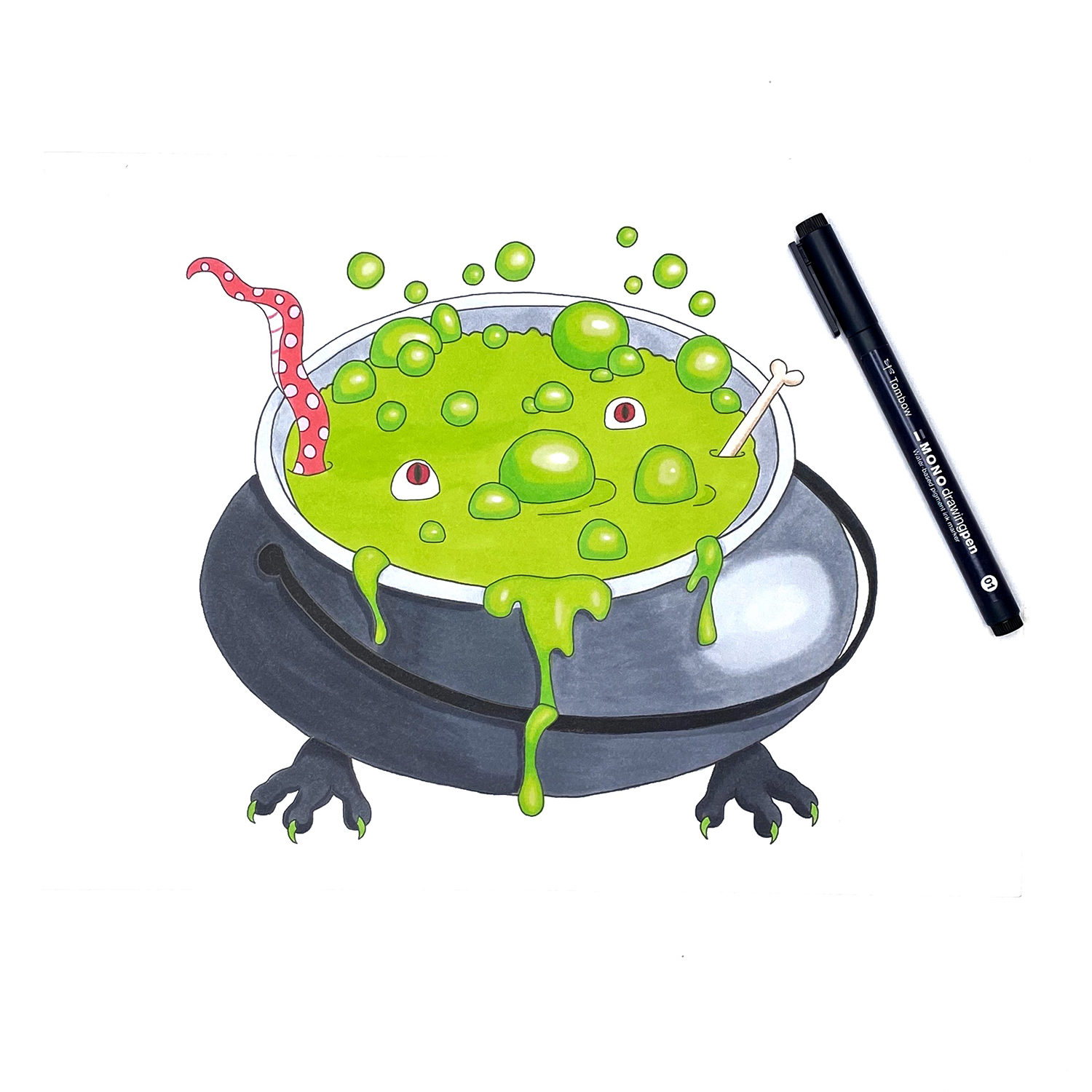 Step 4: Make Your Spiders
Using scrap paper and your ABT PRO Markers, draw five spiders in a different color for each person who will be playing. Cut the spiders out.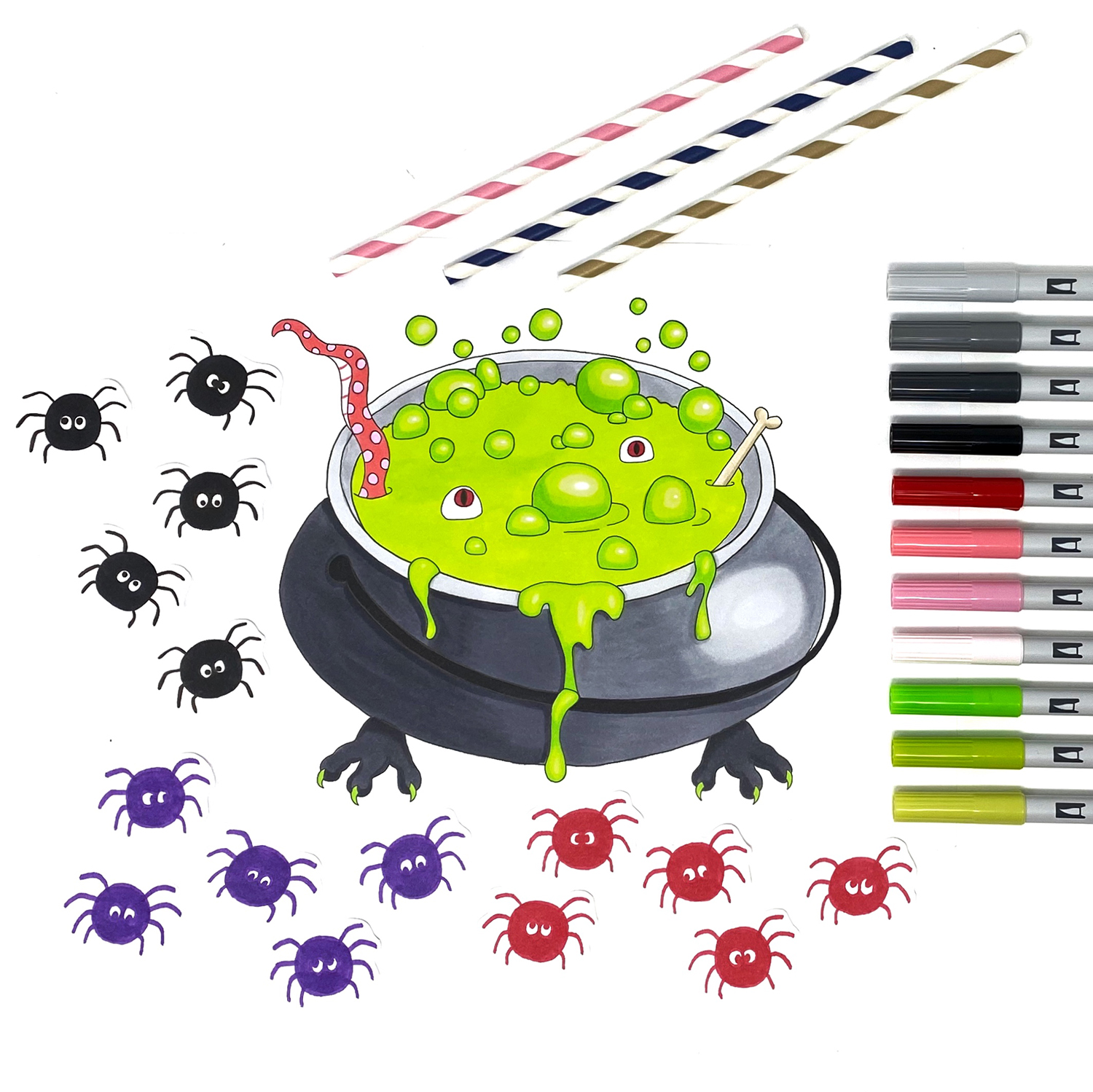 To play the game, give each player their spiders and a straw. Have them use the straws to suck the spiders from their pile and deposit them into the cauldron. The first one to get all five spiders in wins! Guaranteed to cause a lot of laughs.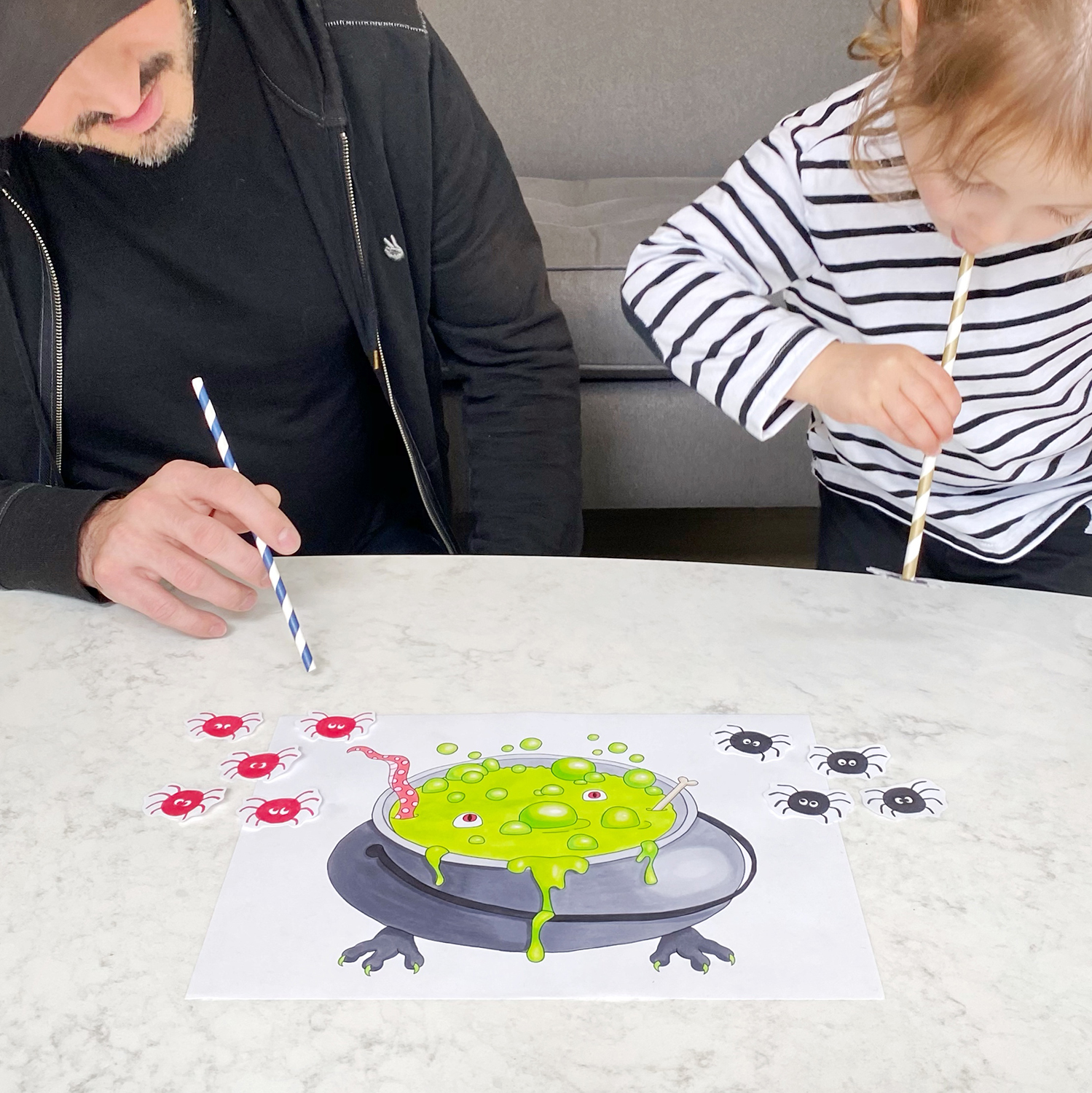 We'd love to see your Halloween game, so tag @TombowUSA and @BrownPaperBunny if you share on social. If you're looking for more Halloween ideas check out these cute treat bags.