Hi, Jessica from BrownPaperBunny here to show you how to make your own terrazzo gift box for National Craft Month! It's a super fun way to make a small gift even more special, especially if you use the recipient's favorite colors! Here's what you'll need to get started.
Supplies:
A gift box
Thin marker paper
Scissors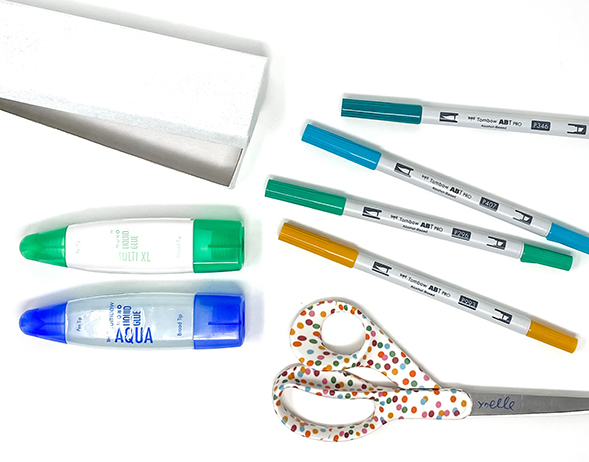 Step 1: Color Your Paper
The first step is to create blocks of color on your marker paper using ABT PRO Markers. I find the chisel tip is great for this. You won't need to color the whole page because there will be lots of white space between your pieces of paper on the gift box. I used the ABT PRO Markers because the ink is super vibrant and you can get nice and even coverage.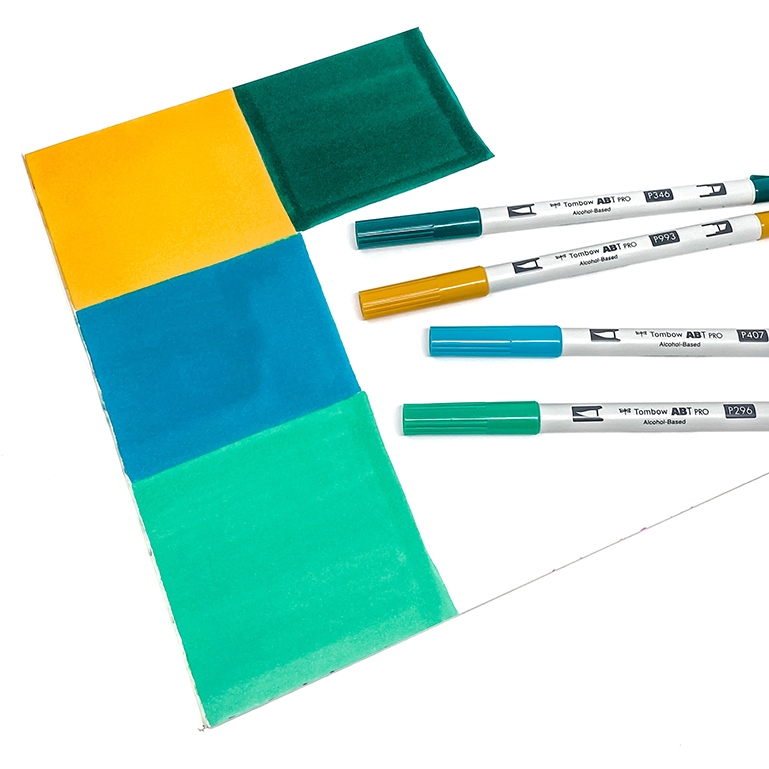 Step 2: Cut Out Your Shapes
Cut up each block of colored paper into different organic-looking shapes. This is the most time-consuming step, but luckily the shapes don't have to match so that helps speed things up.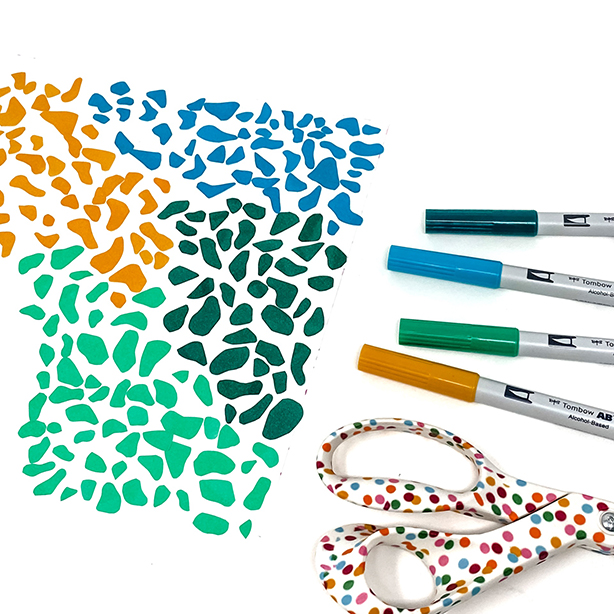 Step 3: Stick On The Shapes
Using your MONO Multi XL Liquid Glue, start sticking your pieces of paper onto the gift box. You only need a little dab of glue on each piece and the pen tip is perfect for that. Alternate your colors as you go. This glue will give you a nice and strong bond.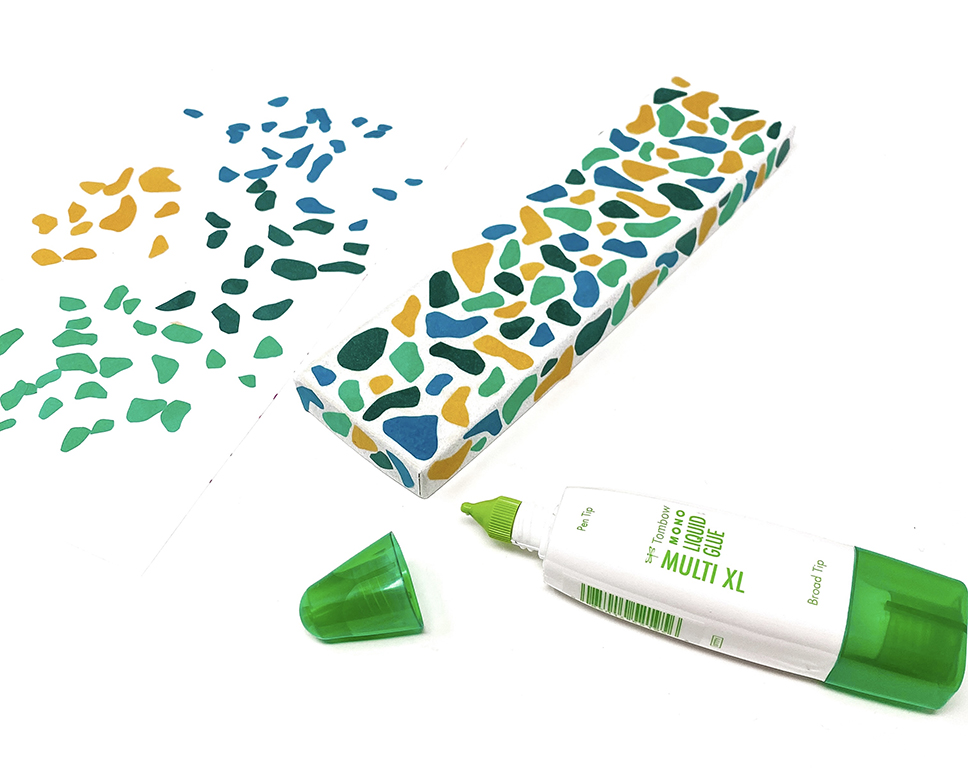 Step 4: Coat The Box
To seal everything and make sure it stays put, coat your gift box with MONO Aqua Liquid Glue. It dries clear and doesn't stay tacky so it works great as a sealant. Just make sure to do your box lid and base separately if you decorated them both. Let the glue dry fully before putting the box back together.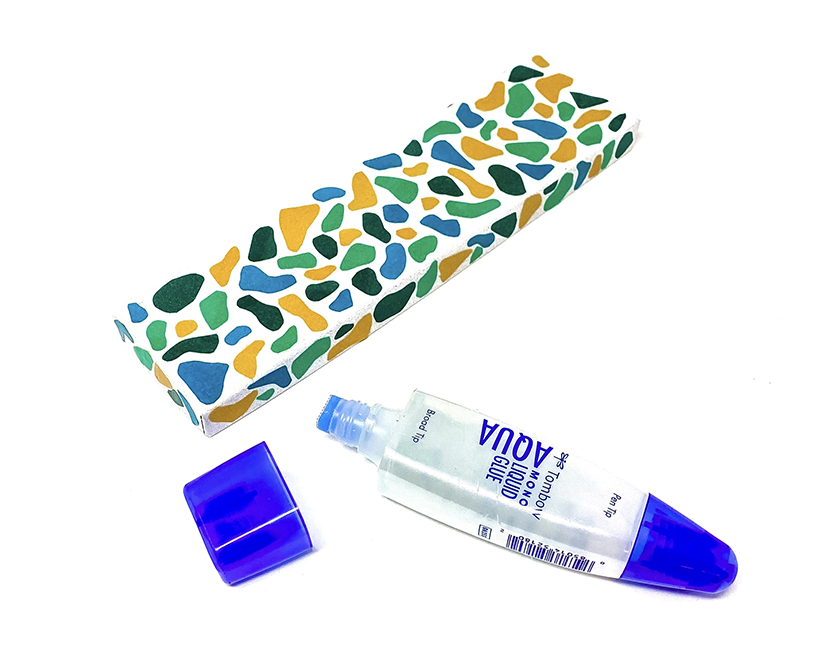 Step 5: Decorate
Tie a ribbon around the box or use left-over colored paper to add an accent. You could even create a matching terrazzo gift tag!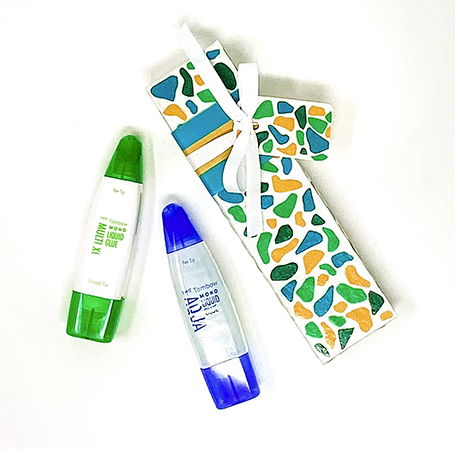 We'd love to see what you create so tag @TombowUSA and @BrownPaperBunny if you share your projects to social media.
If you're looking for more fun craft projects for National Craft Month, check out these posts.