Hello friends, it's Smitha here with a new blog post! March is National Craft Month, so this week the Design Team is getting crafty and I'm making a glitter thank you card today with glue and loose glitter!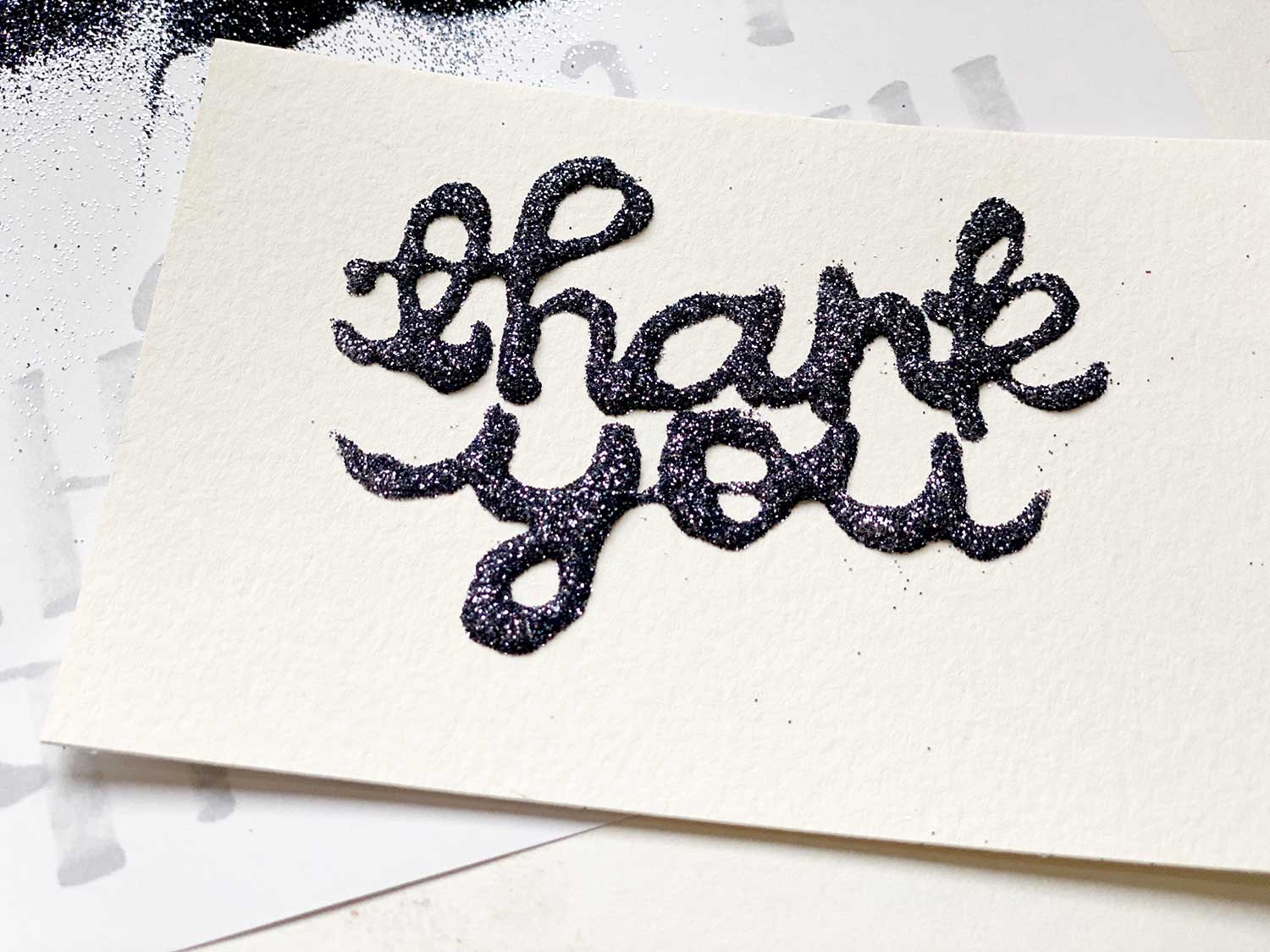 Material list: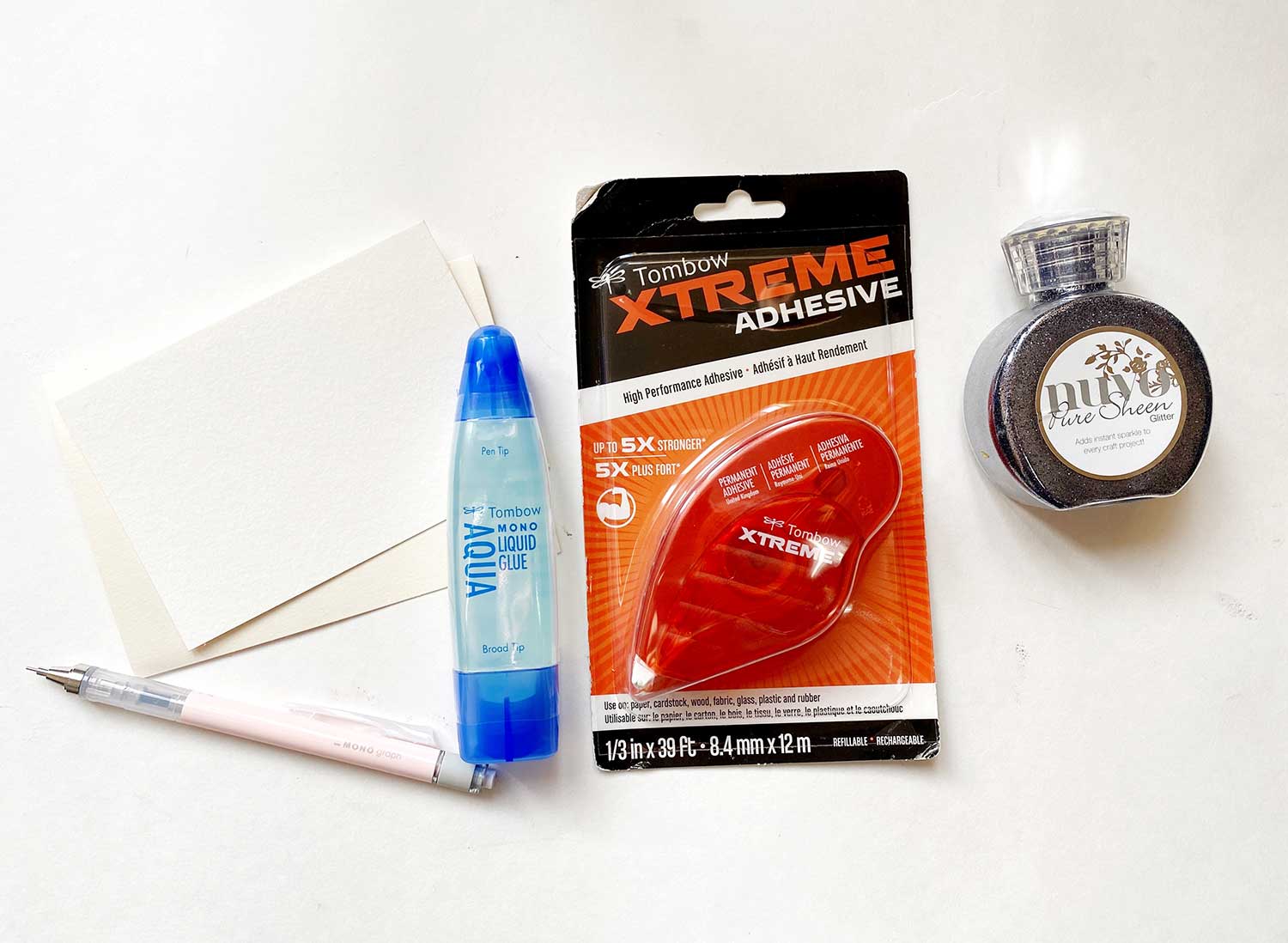 Glitter
Cardstock
Premade card base
Watch the YouTube Video Tutorial:
Step 1:
On a piece of cardstock, use a pencil to lightly letter your card sentiment. Avoid brush or faux calligraphy and keep a simple monoline lettering style. This style is easier to apply glue to.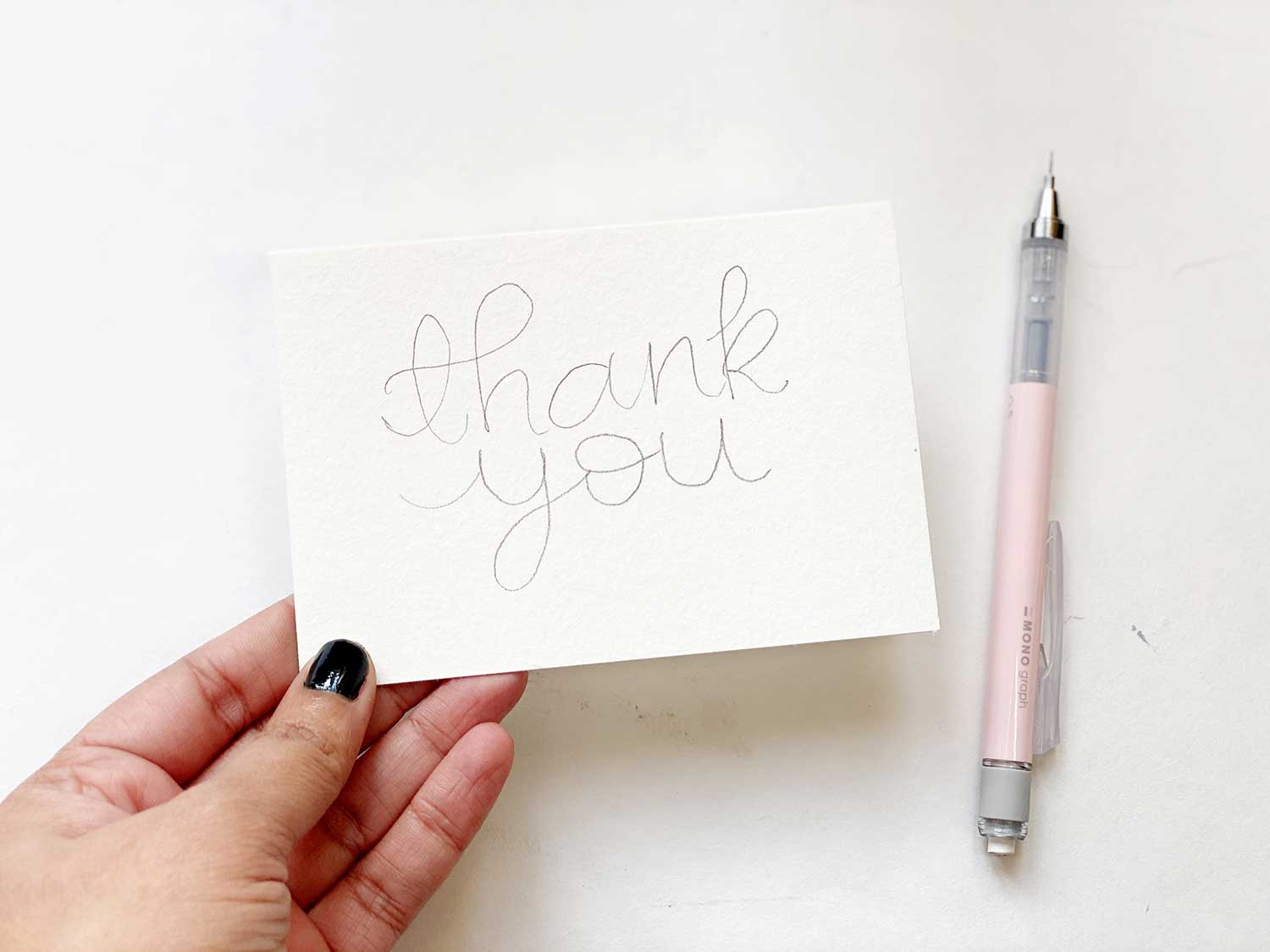 Step 2:
Gently press the nozzle of the MONO Aqua Liquid Glue and trace the pencil lines.  Go slowly and apply even pressure to the glue bottle for the best results. Make sure you are covering the pencil lines completely.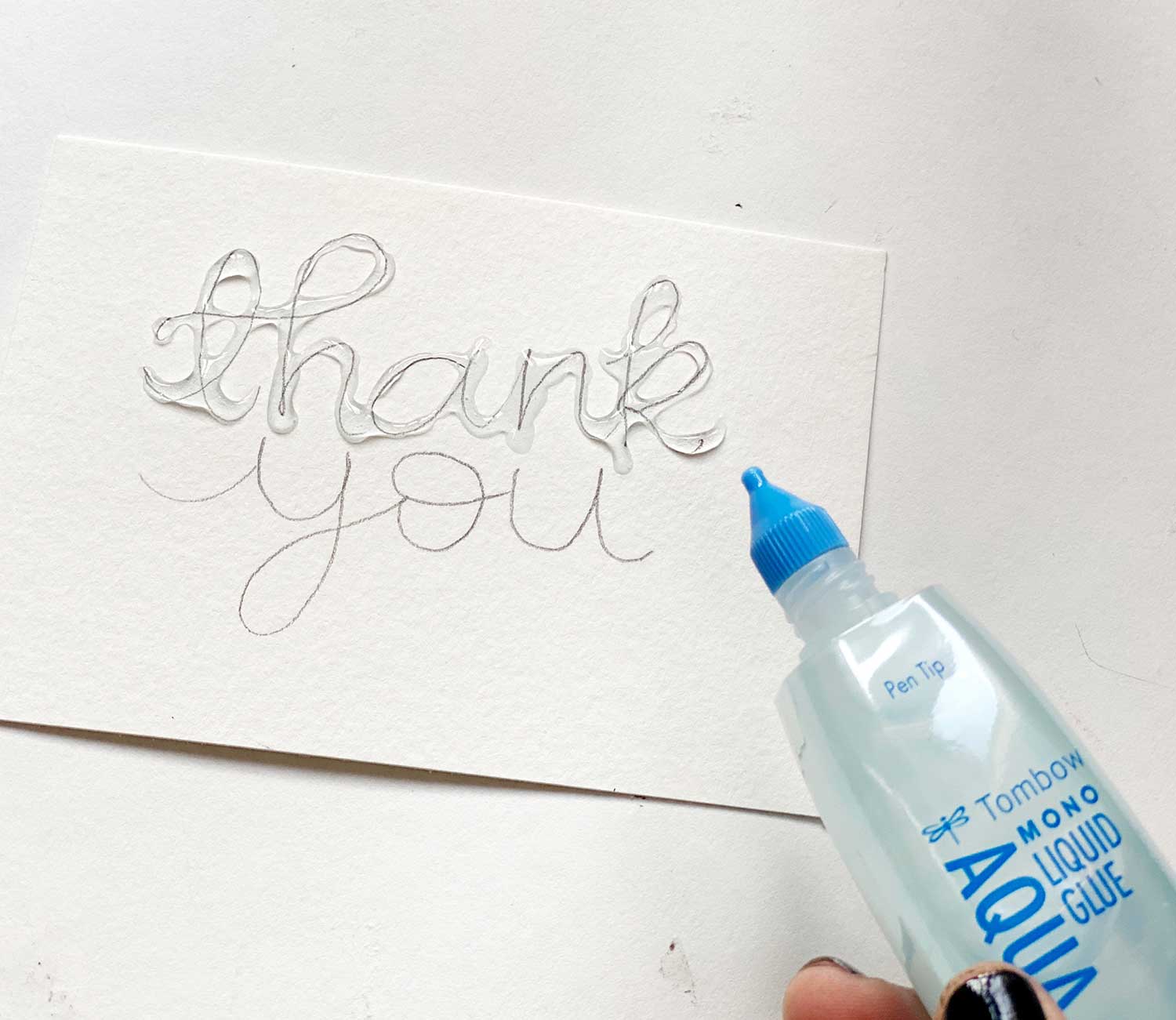 Step 3:
Pour a generous amount of glitter onto your glue lettering. Then, tilt your paper and shake off the excess glitter.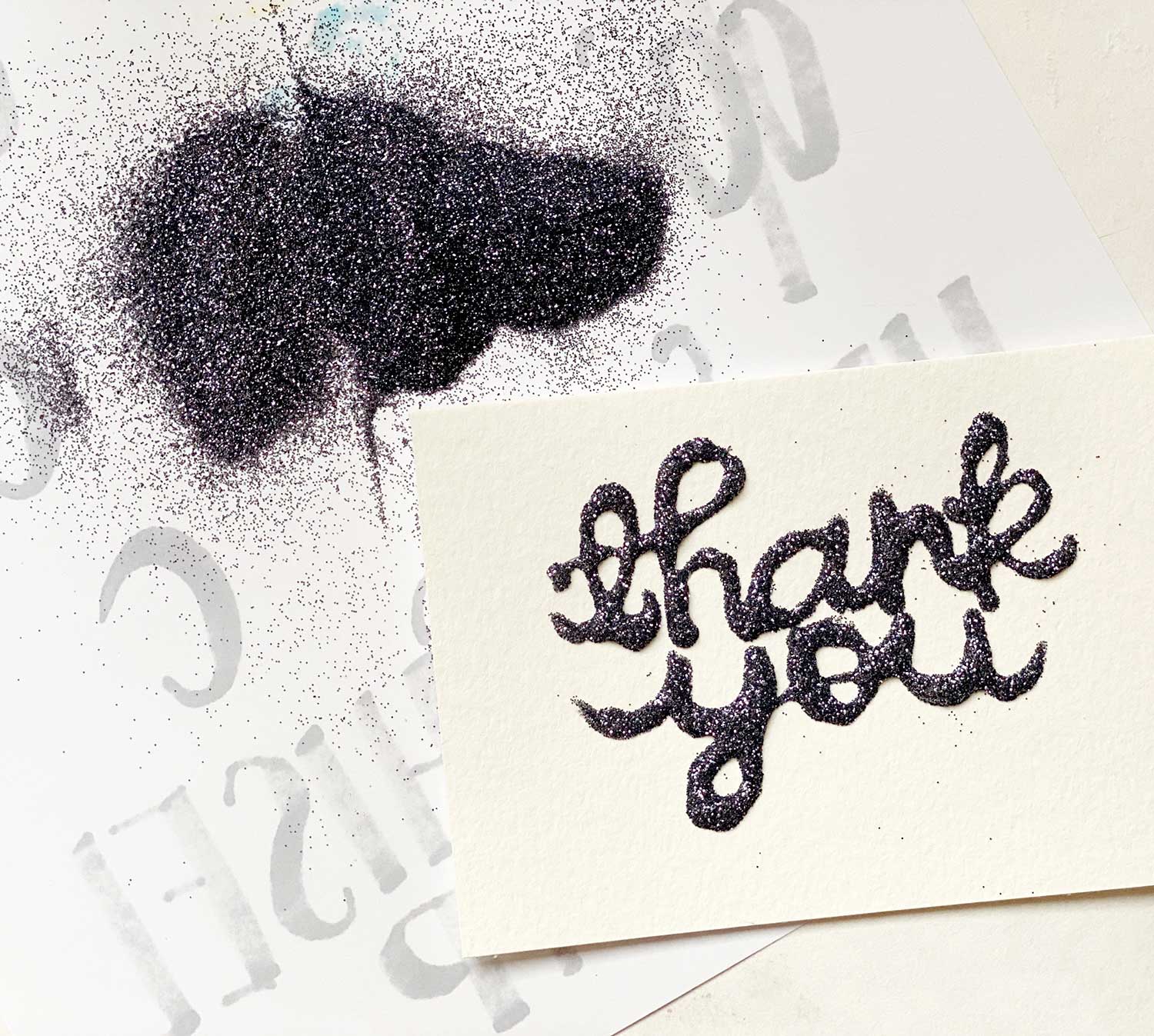 Step 4:
Let the glue and glitter dry thoroughly. Adhere the cardstock onto the card base using the Tombow Xtreme Adhesive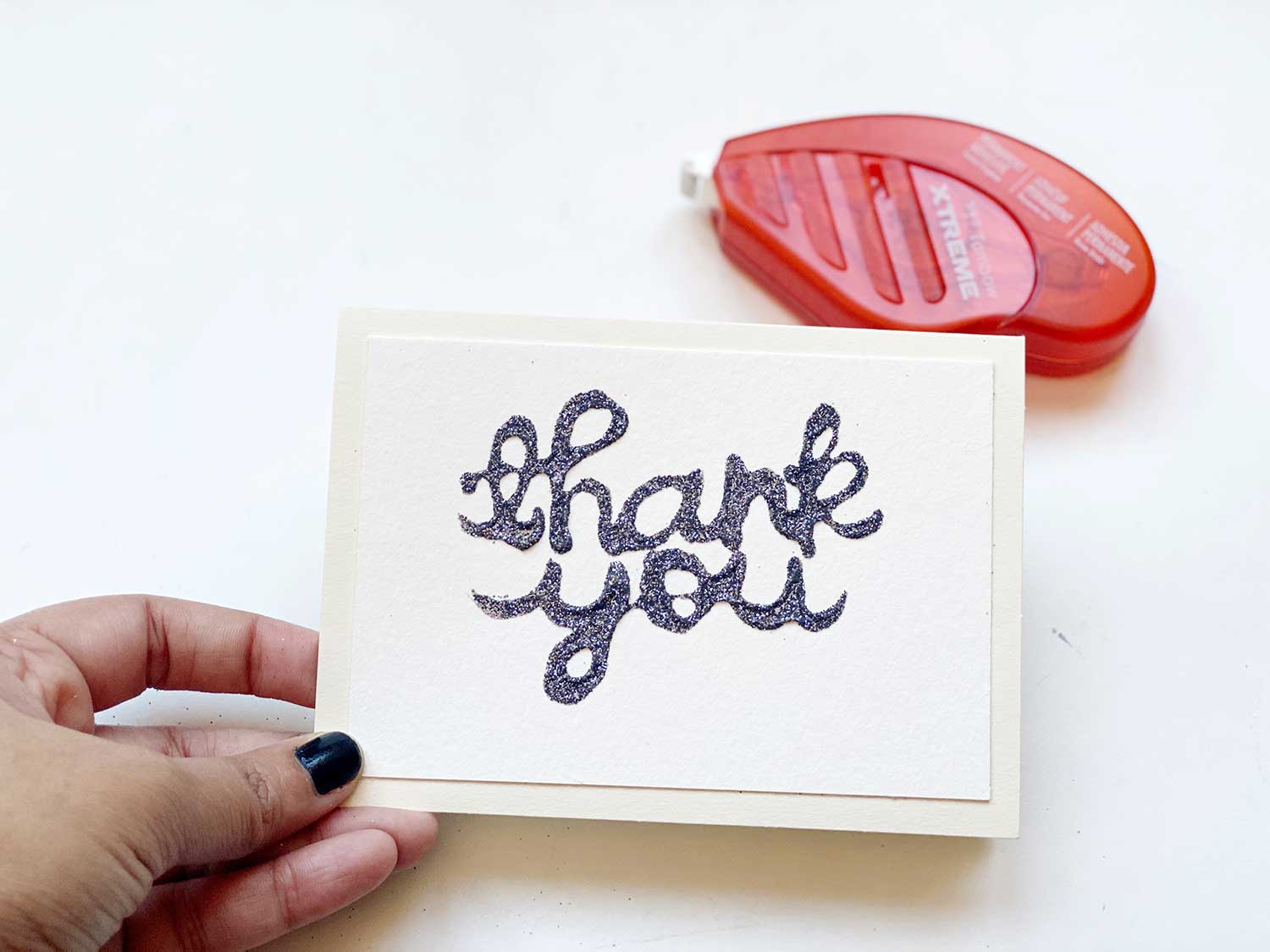 I love how the glitter has a soft shine and dimension! This was an easy craft with great results! Did you enjoy this glitter thank you card tutorial? Let me know in the comments below!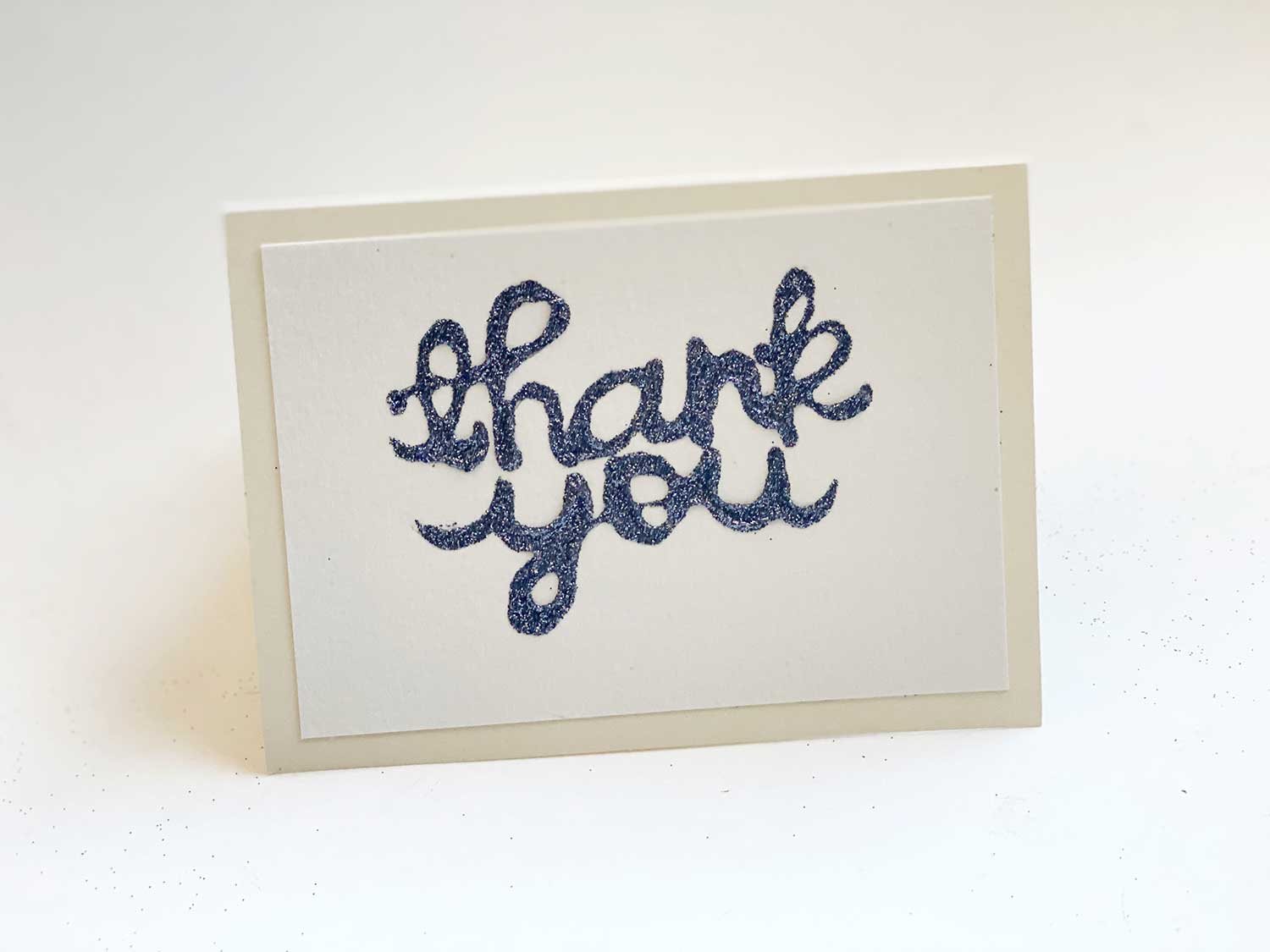 What will you be creating for National Craft Month? I always make flowers and handmade cards.
Happy crafting friends!

@smithakatti