Hi Everyone, it's Katie here! Did you know that March is National Craft Month? It is! So, I wanted to show you an EASY technique for creating DIY Paper Tabs to use in your art journal or dot grid journal. I love paper crafts and journal tabs. If you do too, keep reading!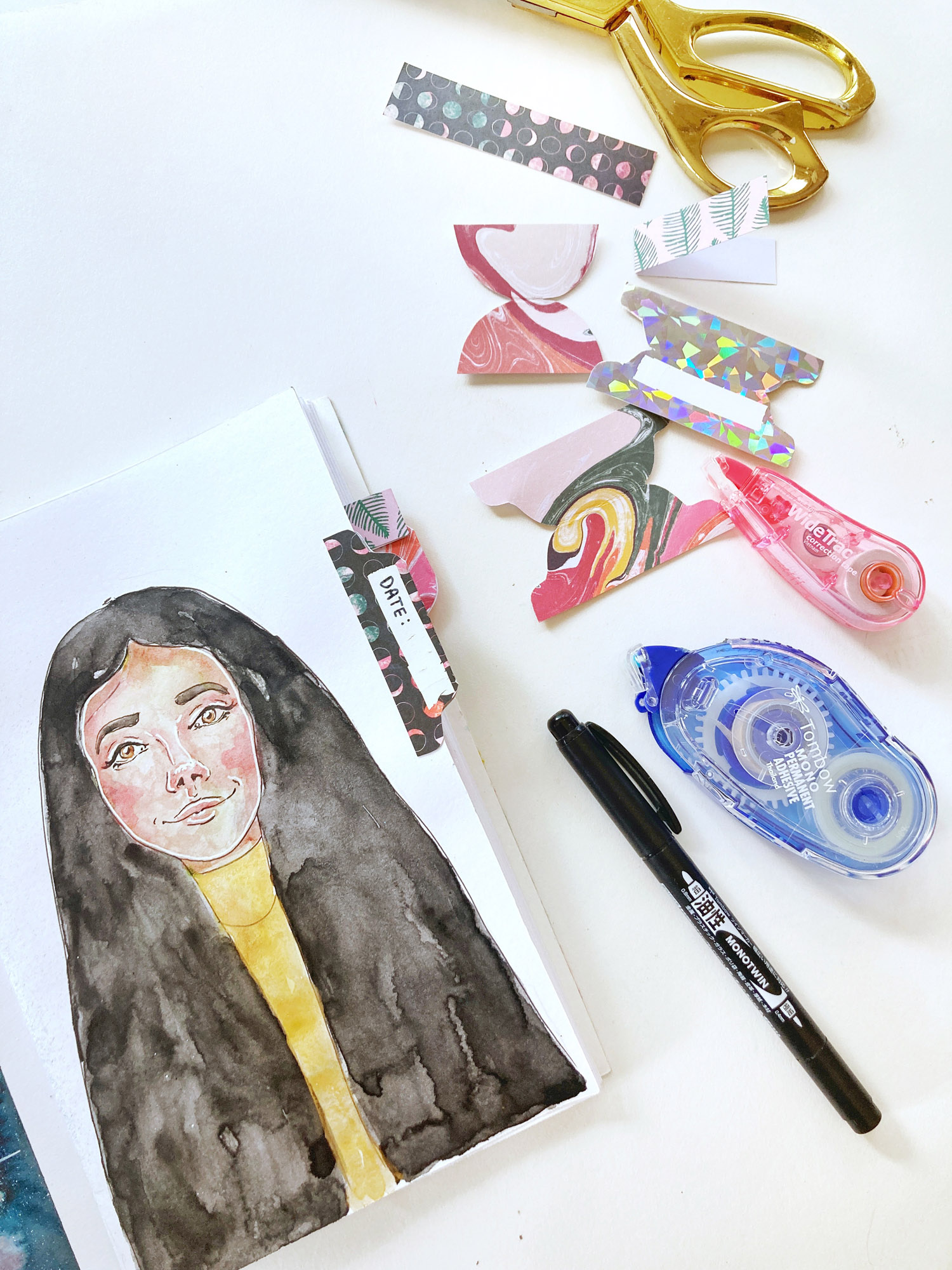 Supplies: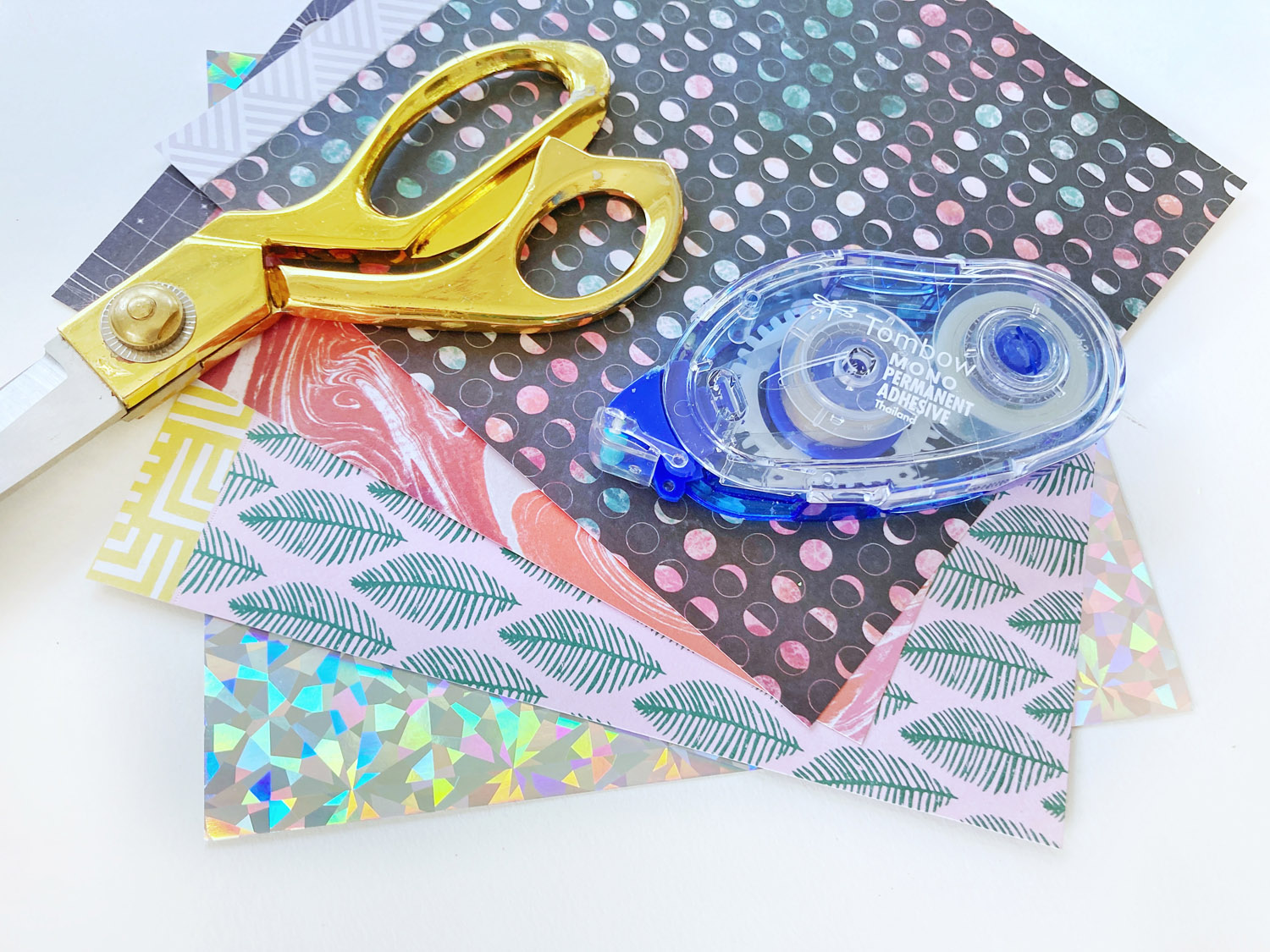 Step one:
Sketch a tab onto the back of your patterned paper. If you already have a stash of paper tabs, feel free to trace one of them. If not, they're easy to draw! Just copy my example below: Start by drawing two skinny rectangles on top of each other, with the top one being smaller. Round the corners. This will become one half of your tab. Then mirror that shape so that you have a copy on top, meeting in the middle.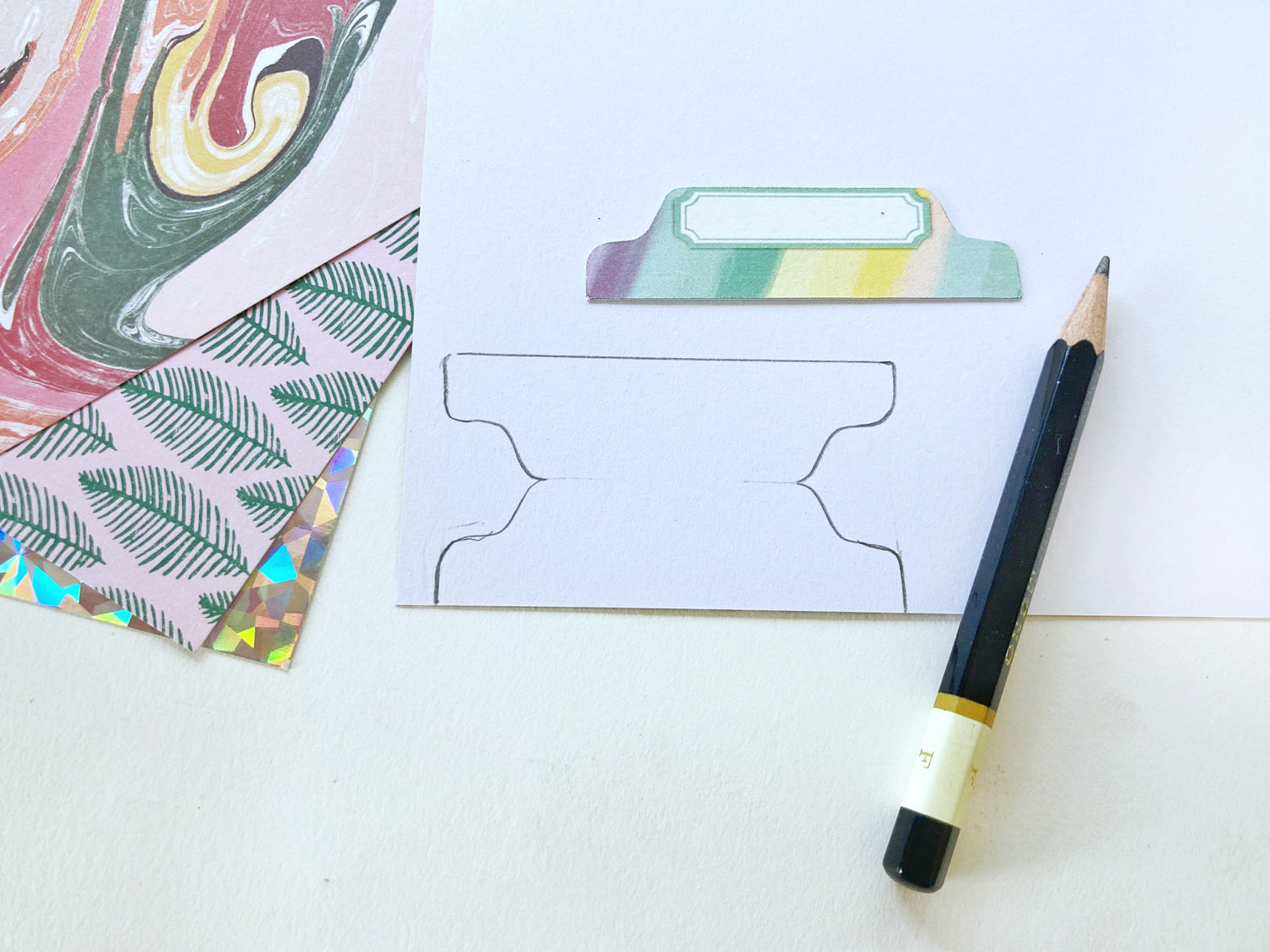 Step two:
Cut out your new paper tab and apply MONO Adhesive Permanent to the backside. This adhesive runner is acid-free, so you can use it in all of your paper crafts without worrying about it yellowing the paper over time. Plus, it's permanent with a strong bond!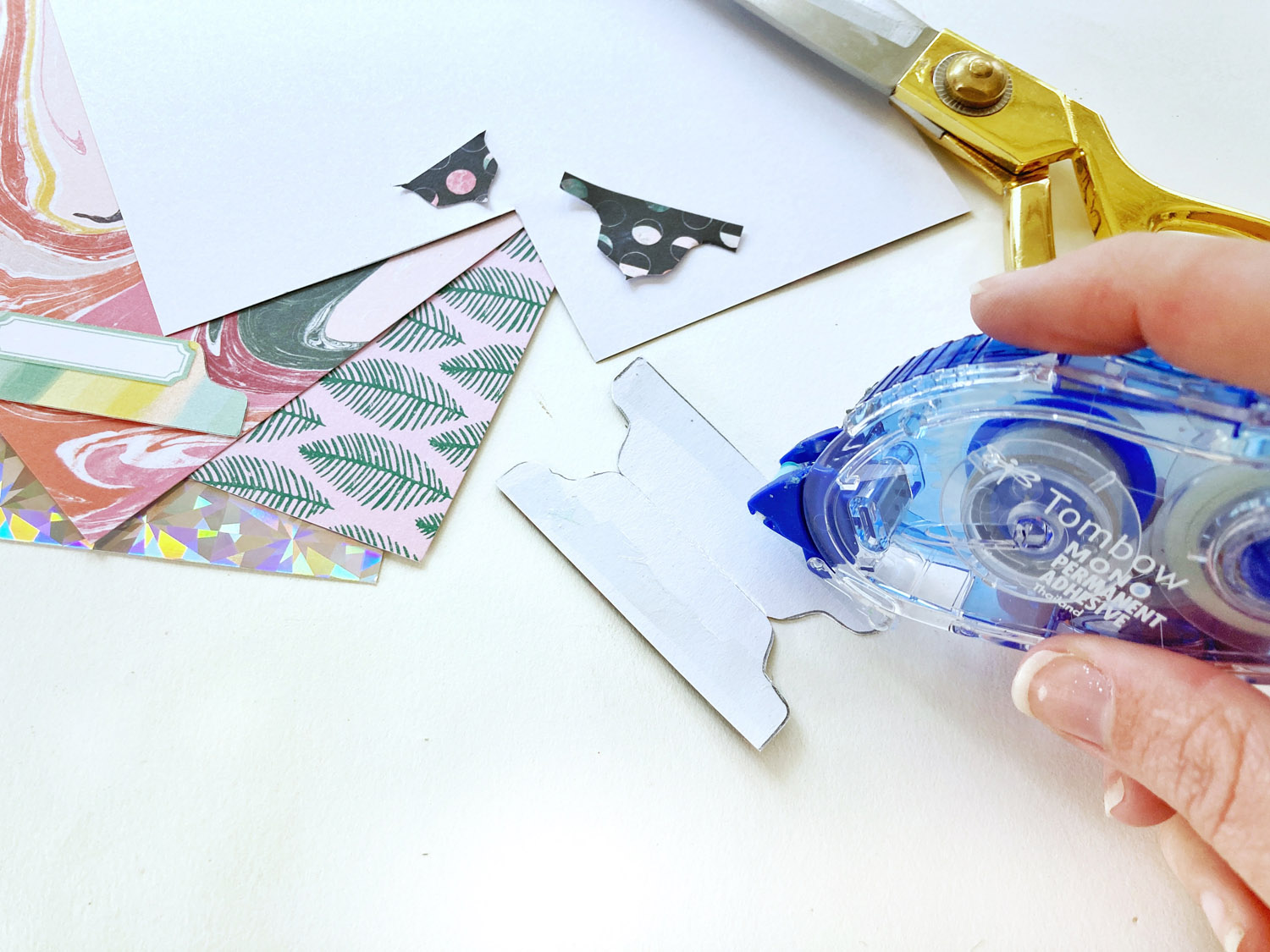 Step three:
Fold the tab in half and stick each edge to the opposite sides of a page in your art journal!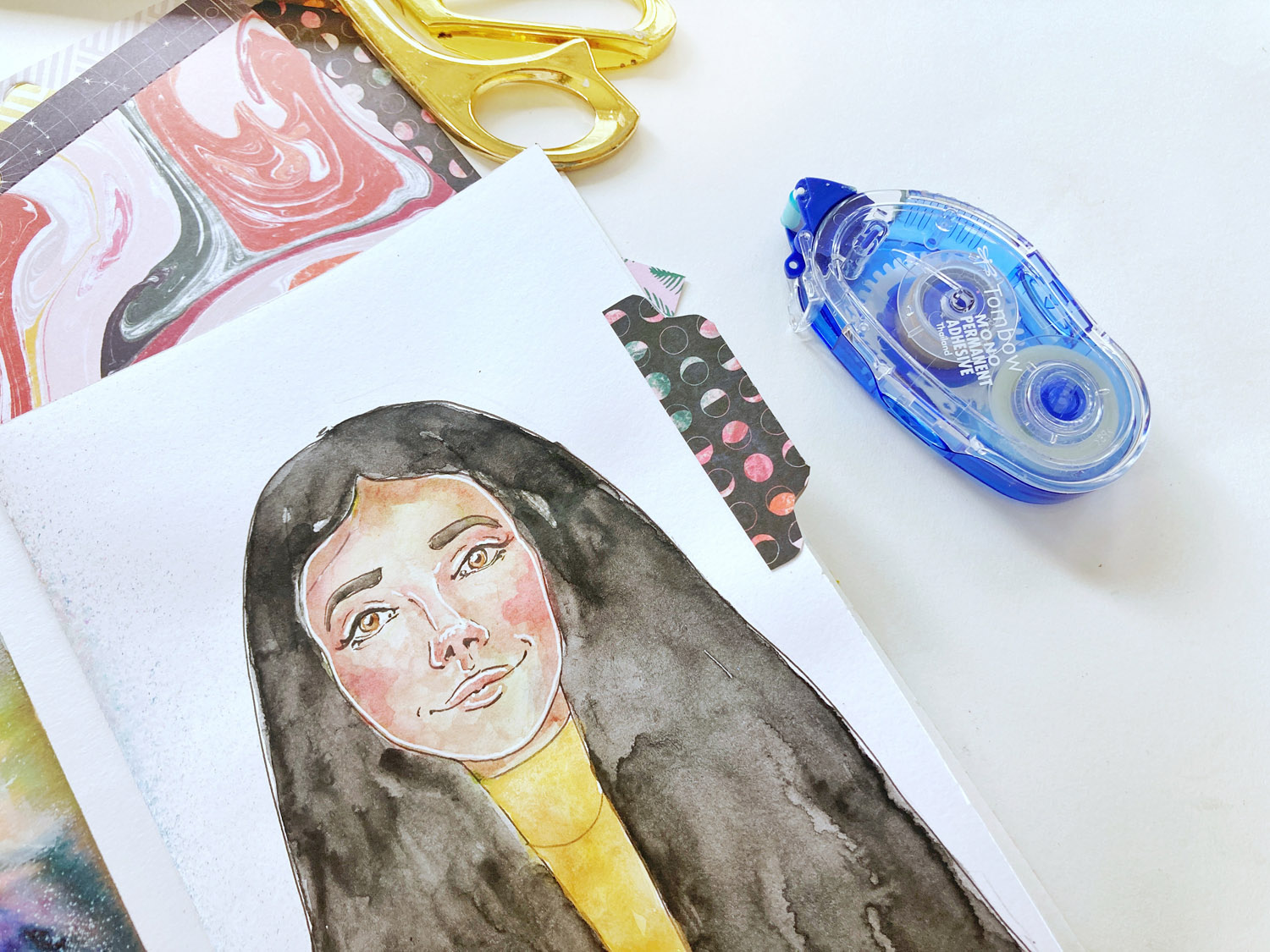 Bonus tip:
Use your favorite Tombow Correction Tape to add a white strip to the tab for an easy label where you can write a fun word, a subject, or add in the date! Try using different types of paper, like hand painted paper or holographic paper. You can also change up the shape! Two half circles make a fun tab and even just a rectangle strip can be folded in half and adhered with the MONO Permanent Adhesive for easy-peasy DIY paper tabs!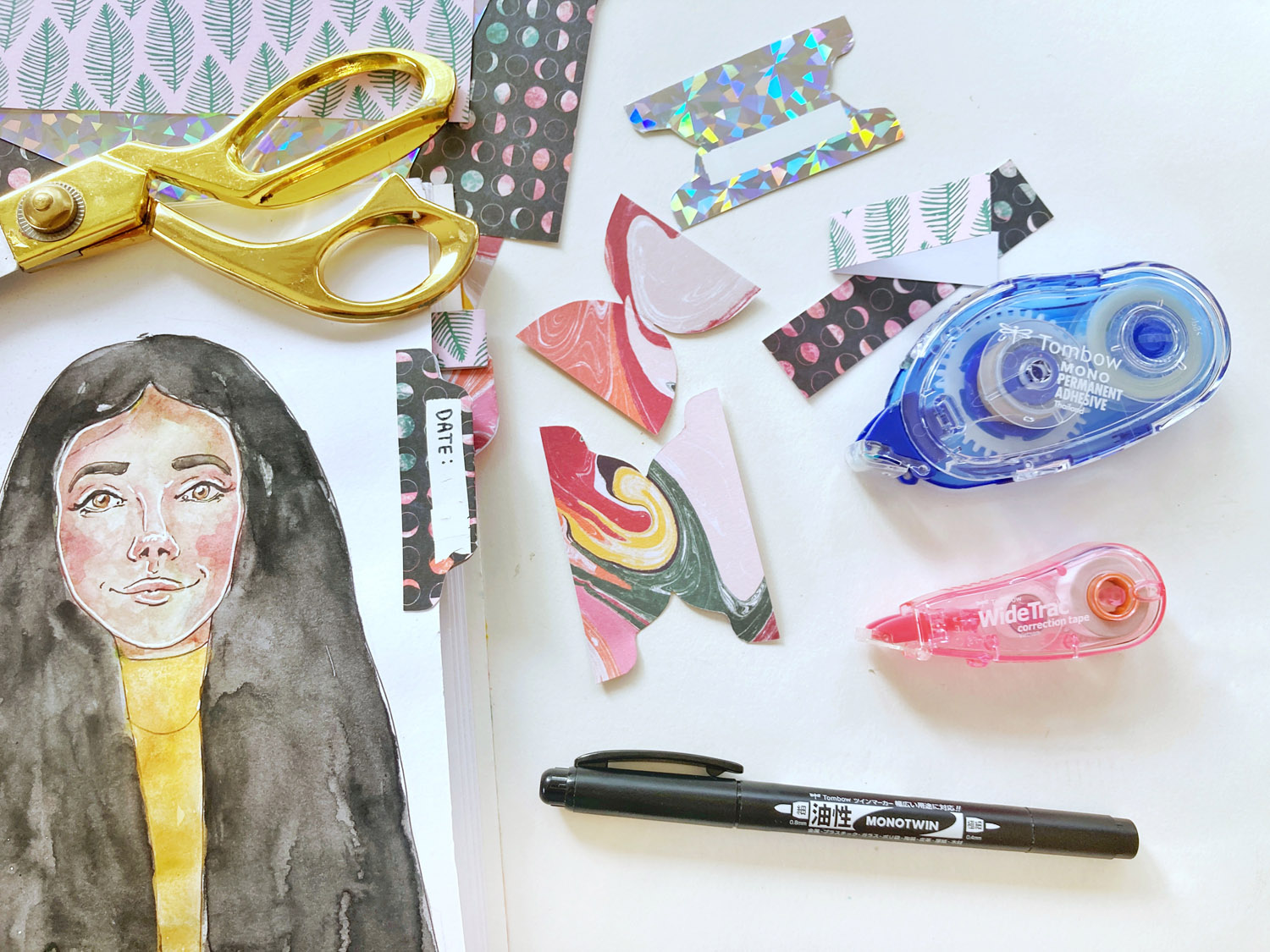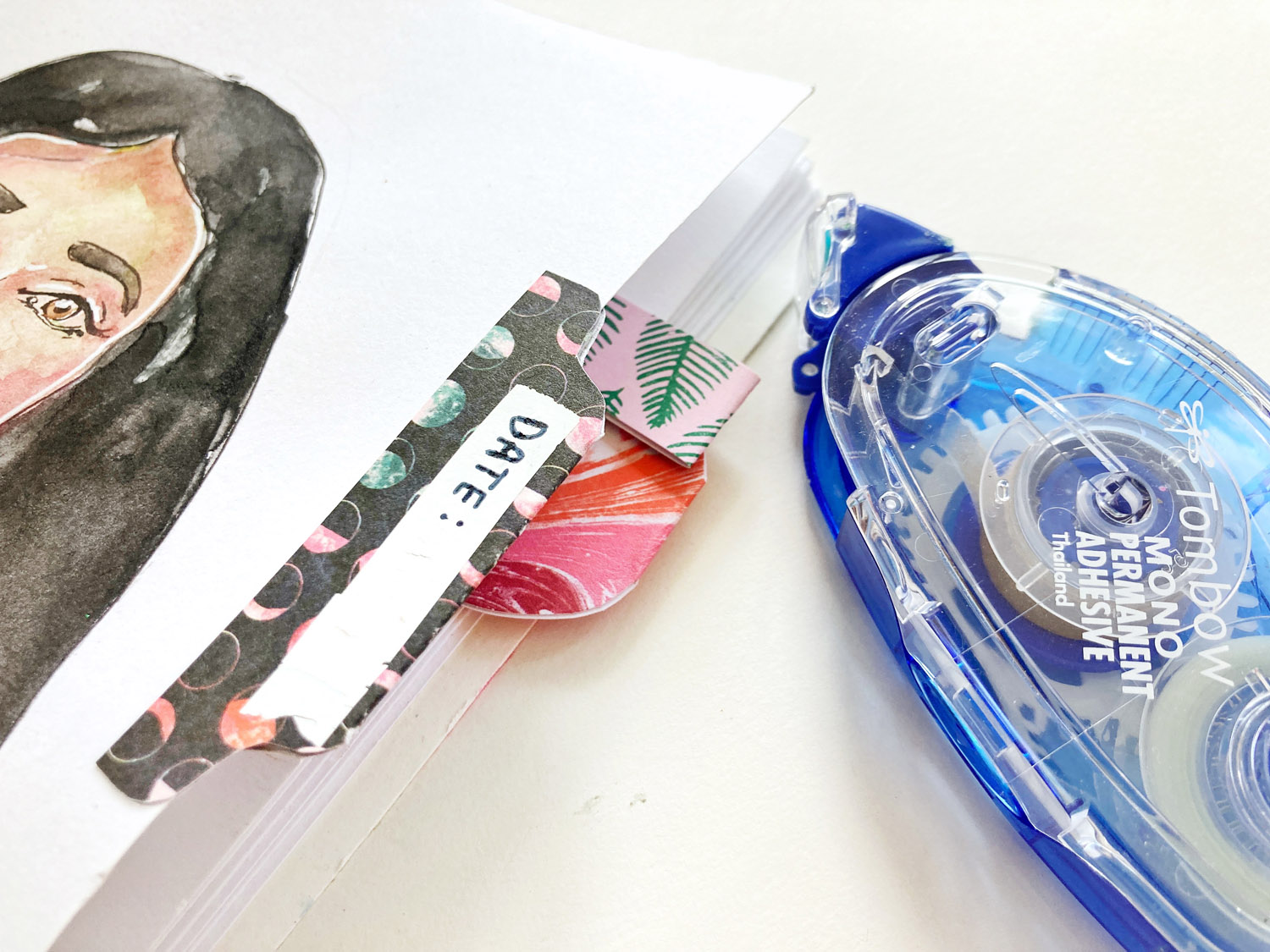 In honor of National Craft Month, comment below and let us know what your favorite craft is! If you're looking for more paper crafting inspiration, check out the archives here on the Tombow blog.