Hello friends, Ali LePere here! I want to start off by wishing you all a very happy National Craft Month! For me, when it comes to making crafts, I always want them to serve some kind of function. So, I'm going to show you how I made a simple bead box for decluttering my desk. Let's get started!
Materials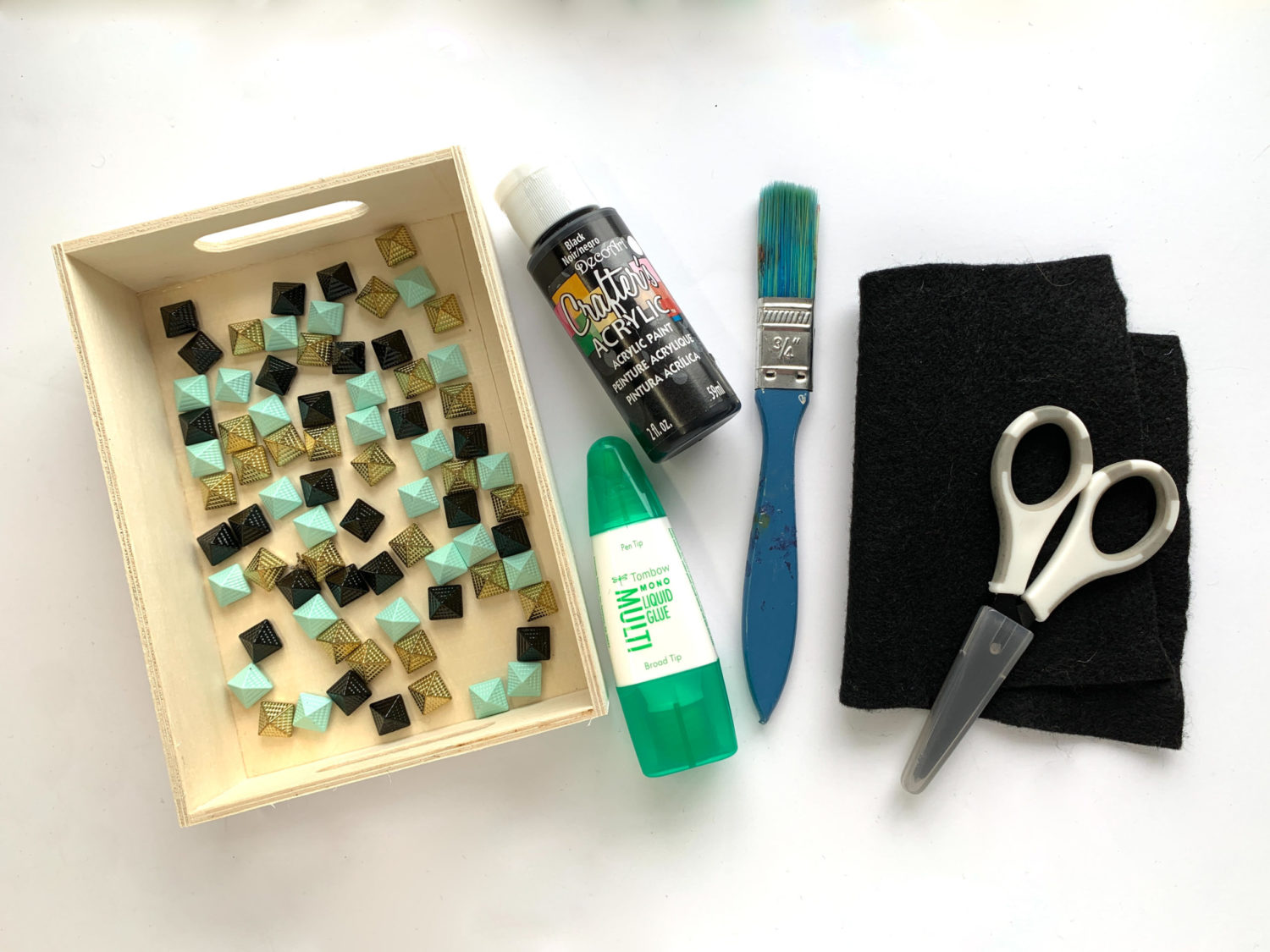 Small wooden craft box
Beads
Felt
Scissors
Acrylic paint
Paint brush
Step 1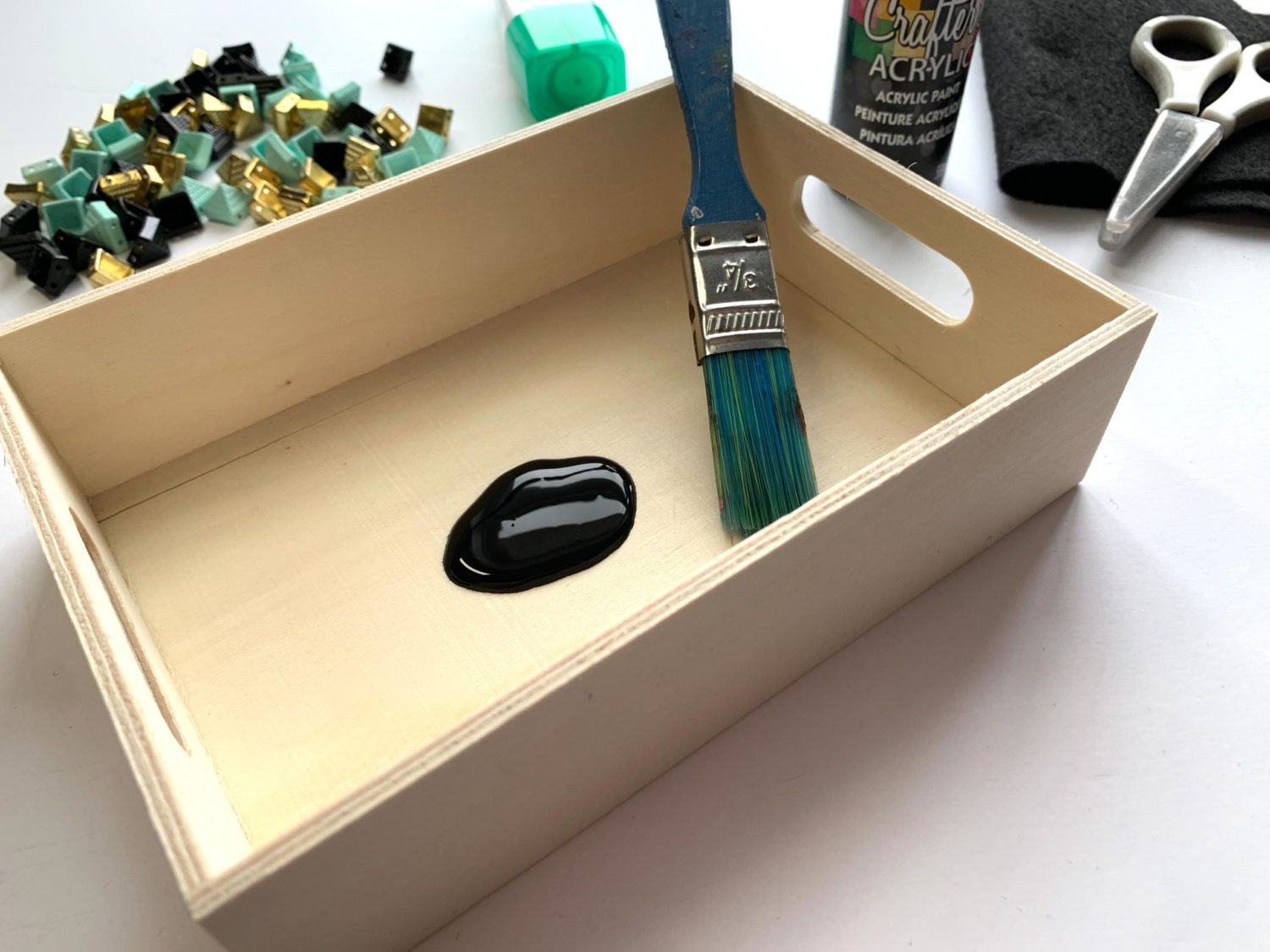 First, I painted the entire box black. I chose black paint because it matched the color scheme of the beads and matched the other accessories on my desk.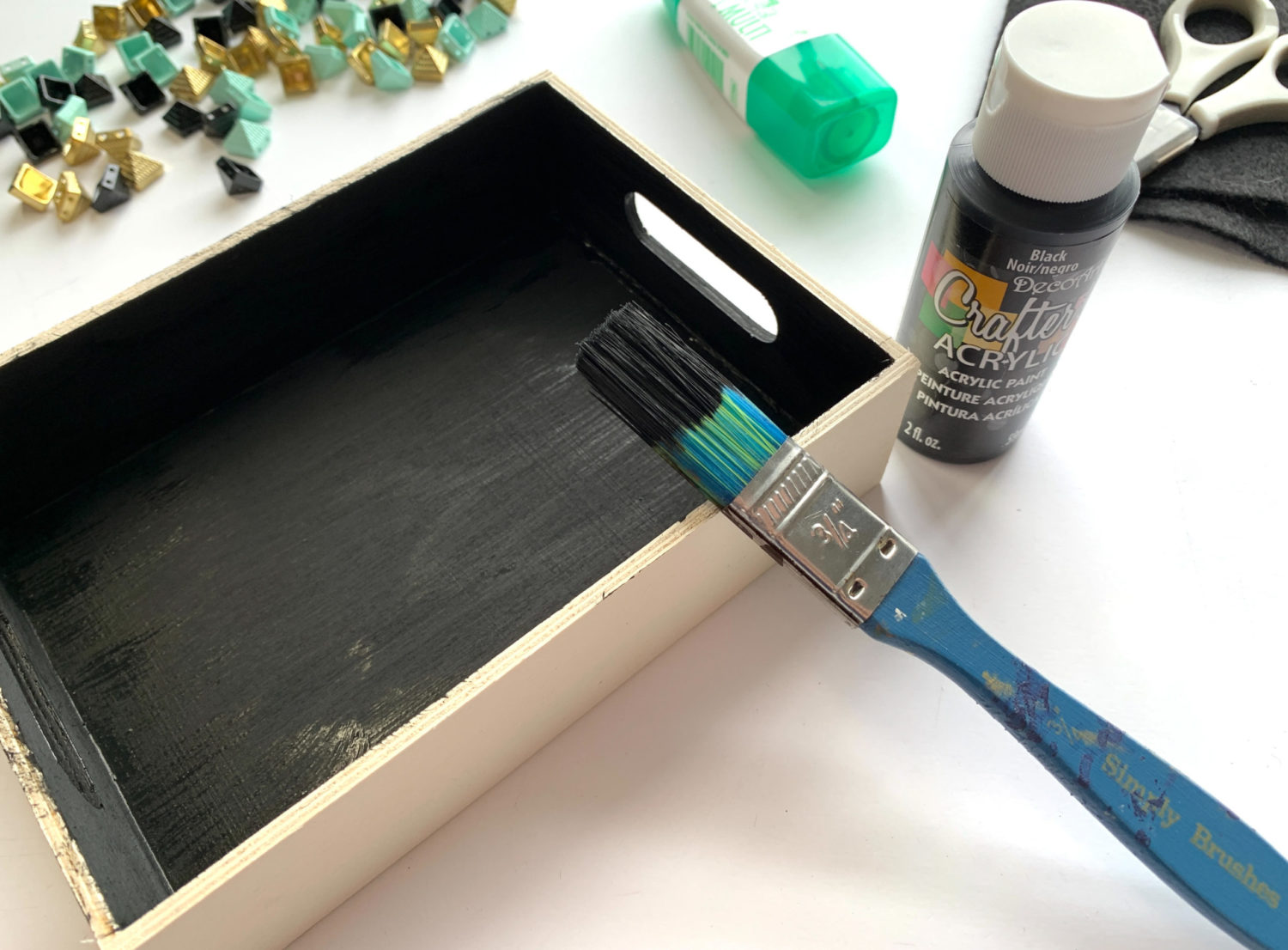 Step 2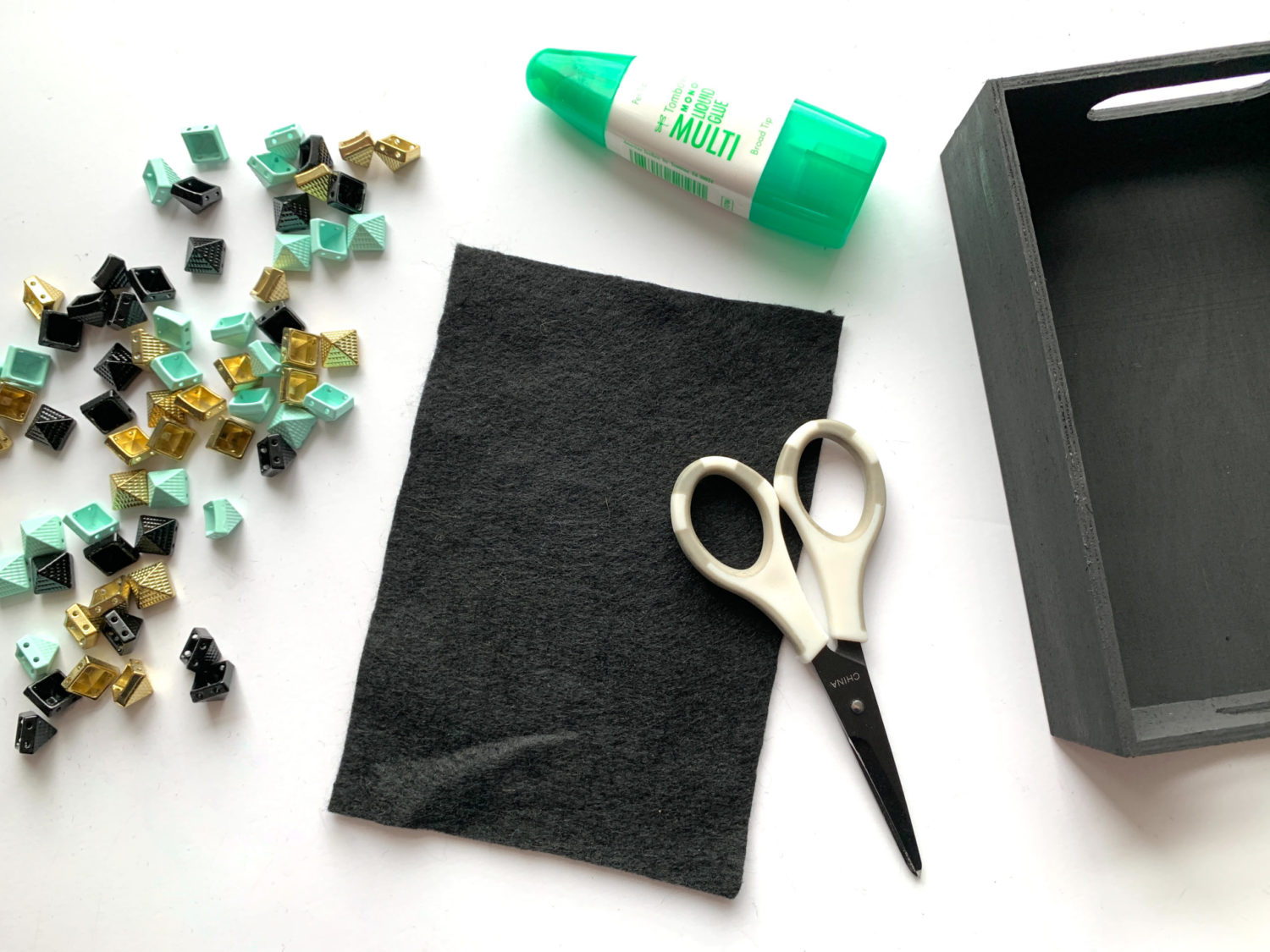 When the box was entirely painted and dry, I used the scissors to cut a piece of felt to use as a liner. Then I used the MONO Multi Liquid Glue to adhere it to the inside of the box. I didn't push down too hard on the felt when I was adhering it to the box. I did this because I didn't want any glue leaking through the fabric.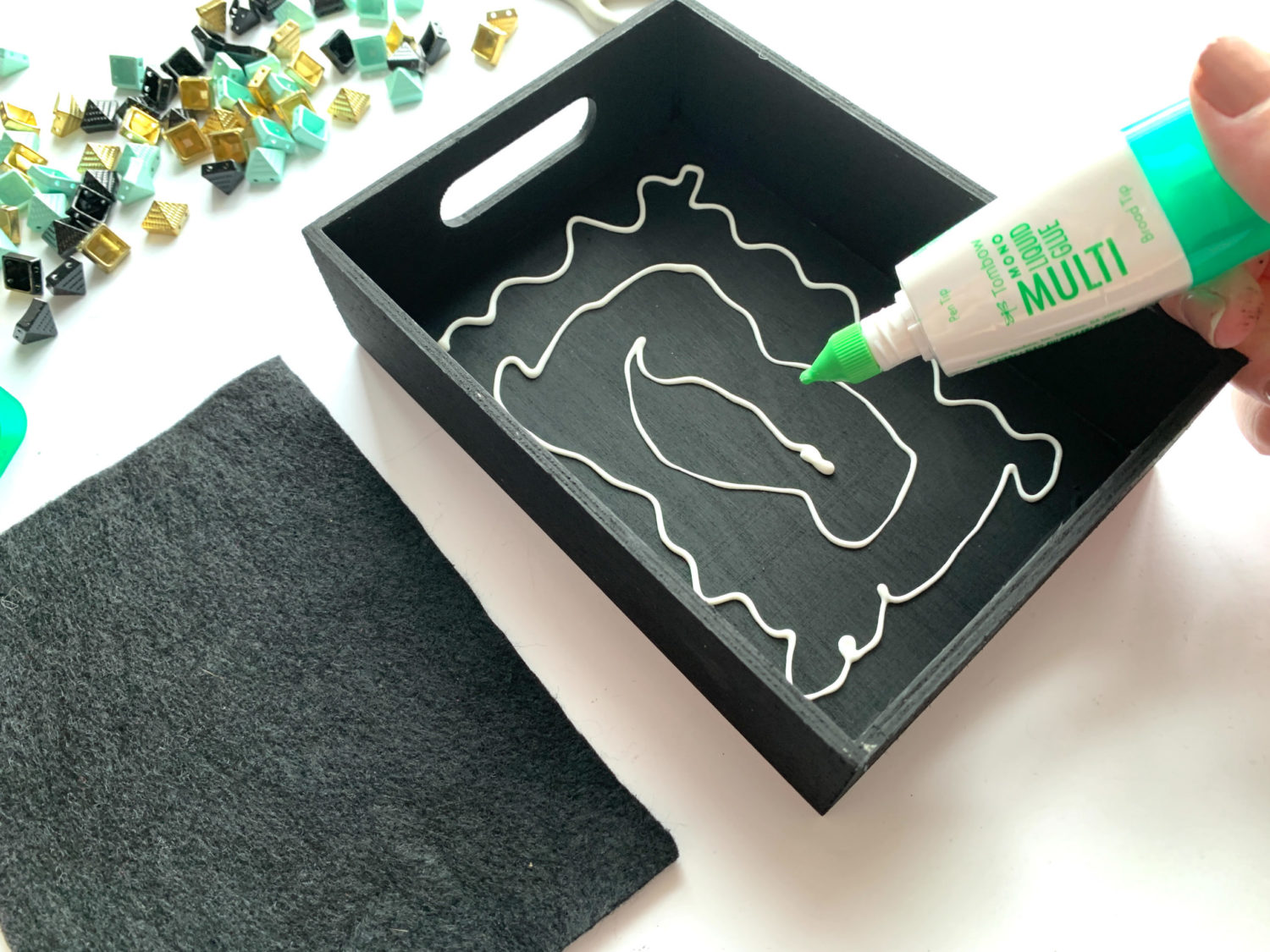 This step isn't necessary, but I thought the inclusion of a felt liner made this bead box feel like a more finished and refined project.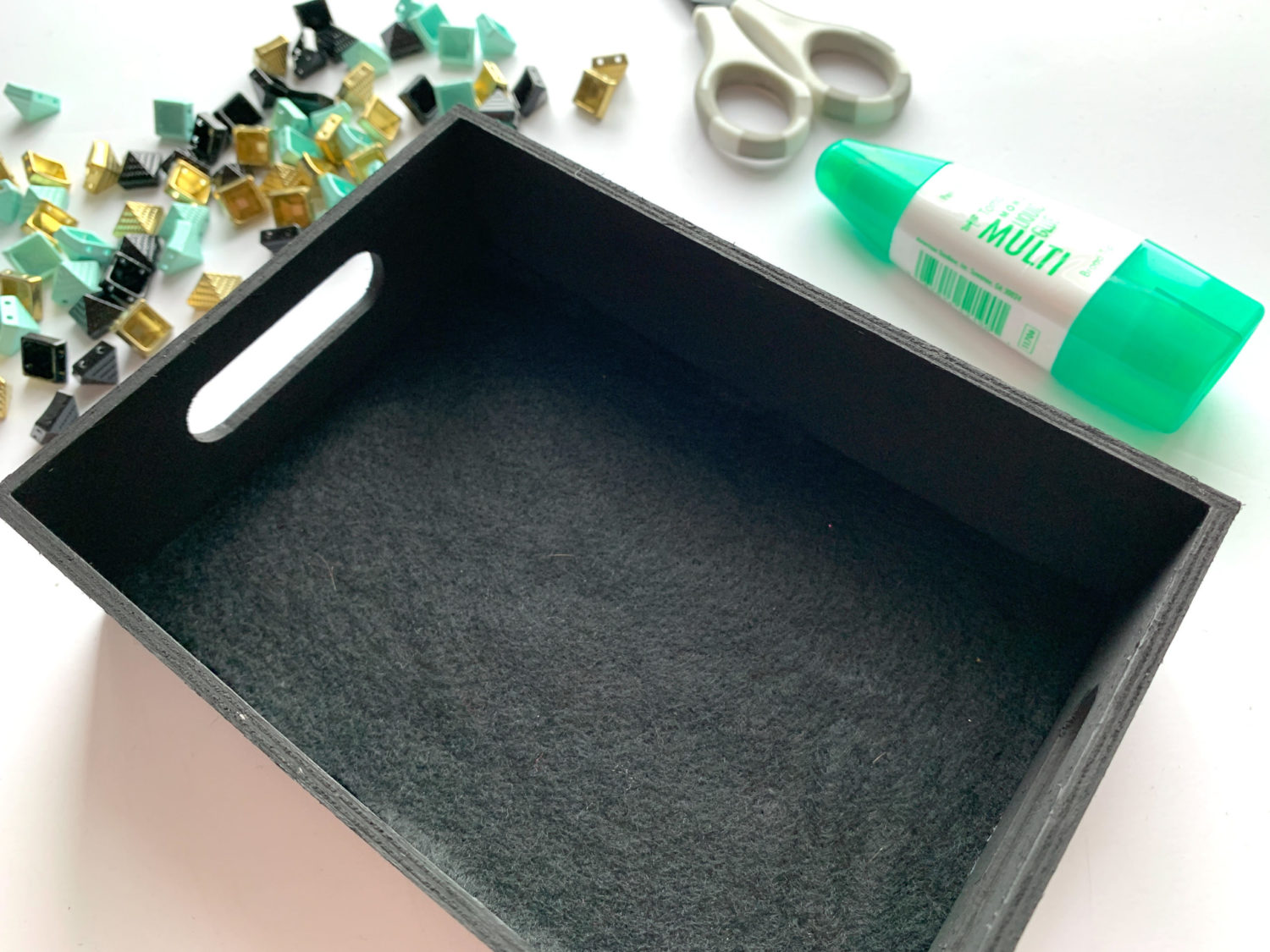 Step 3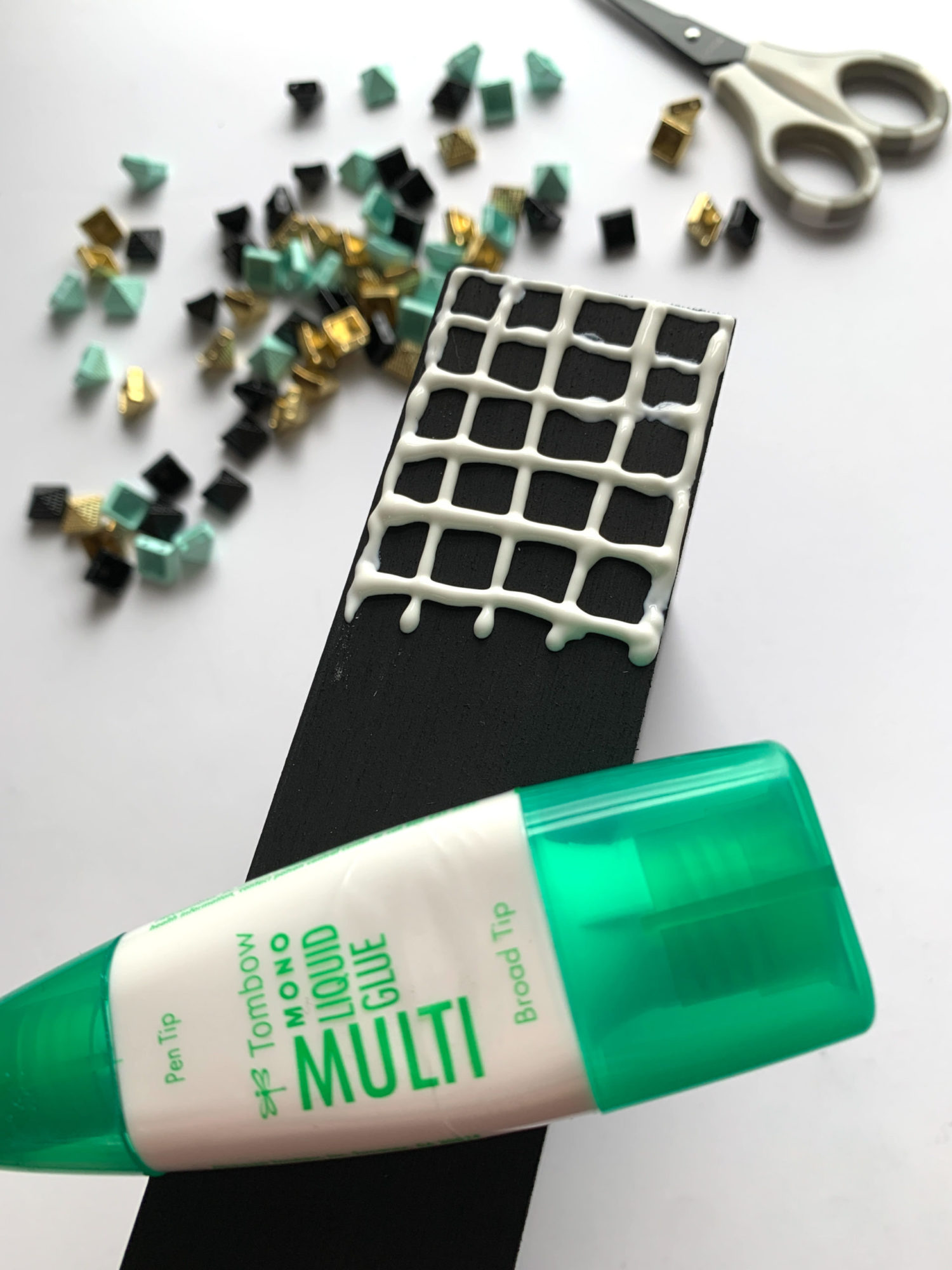 Next, I used the MONO Multi Liquid Glue again. I made a section of grid pattern on the front of the box for adhering the beads. The beads I used were metal, large, and heavy. I made sure to use enough glue to cover the edges underneath each bead.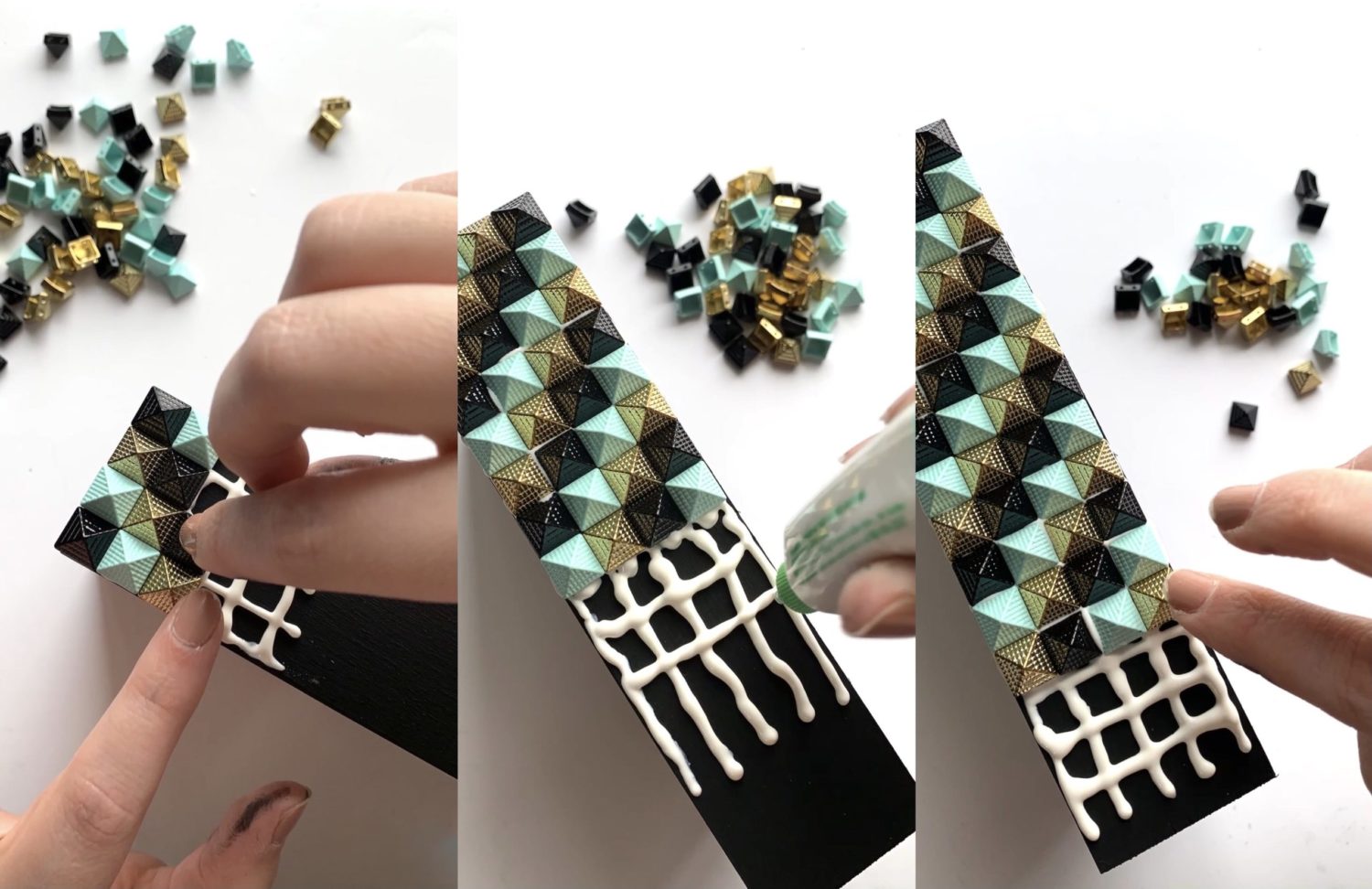 I carefully stuck the beads on the grid pattern. When I finished the small section of the grid pattern, I added more glue and adhered another small section. It was better to work in small sections, so my hand didn't smear the glue as I worked! I repeated the process until the front of the box was covered with beads. Since the beads were so heavy and I wanted to make sure they were securely in place, I allowed the glue to set for half a day.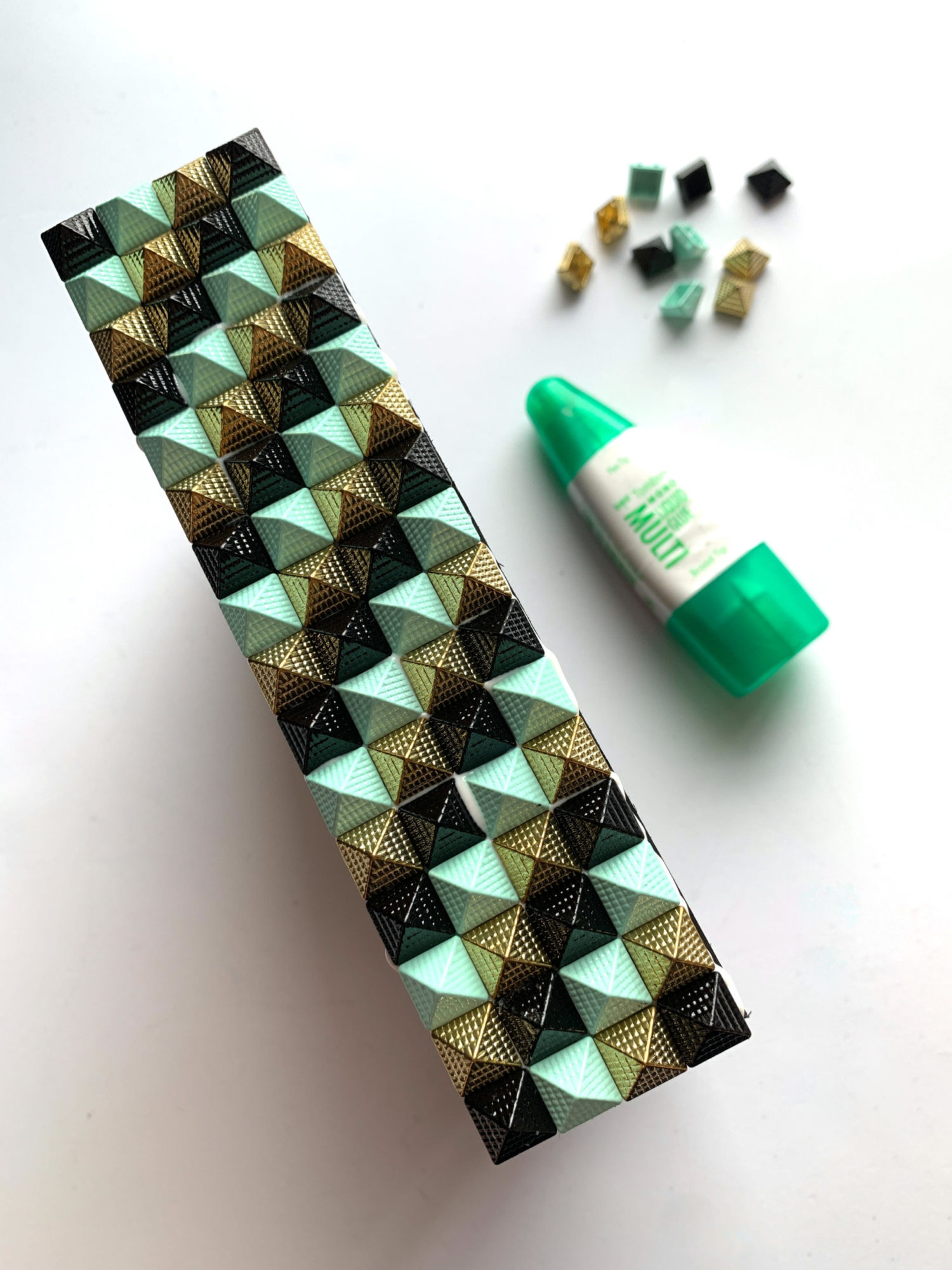 Step 4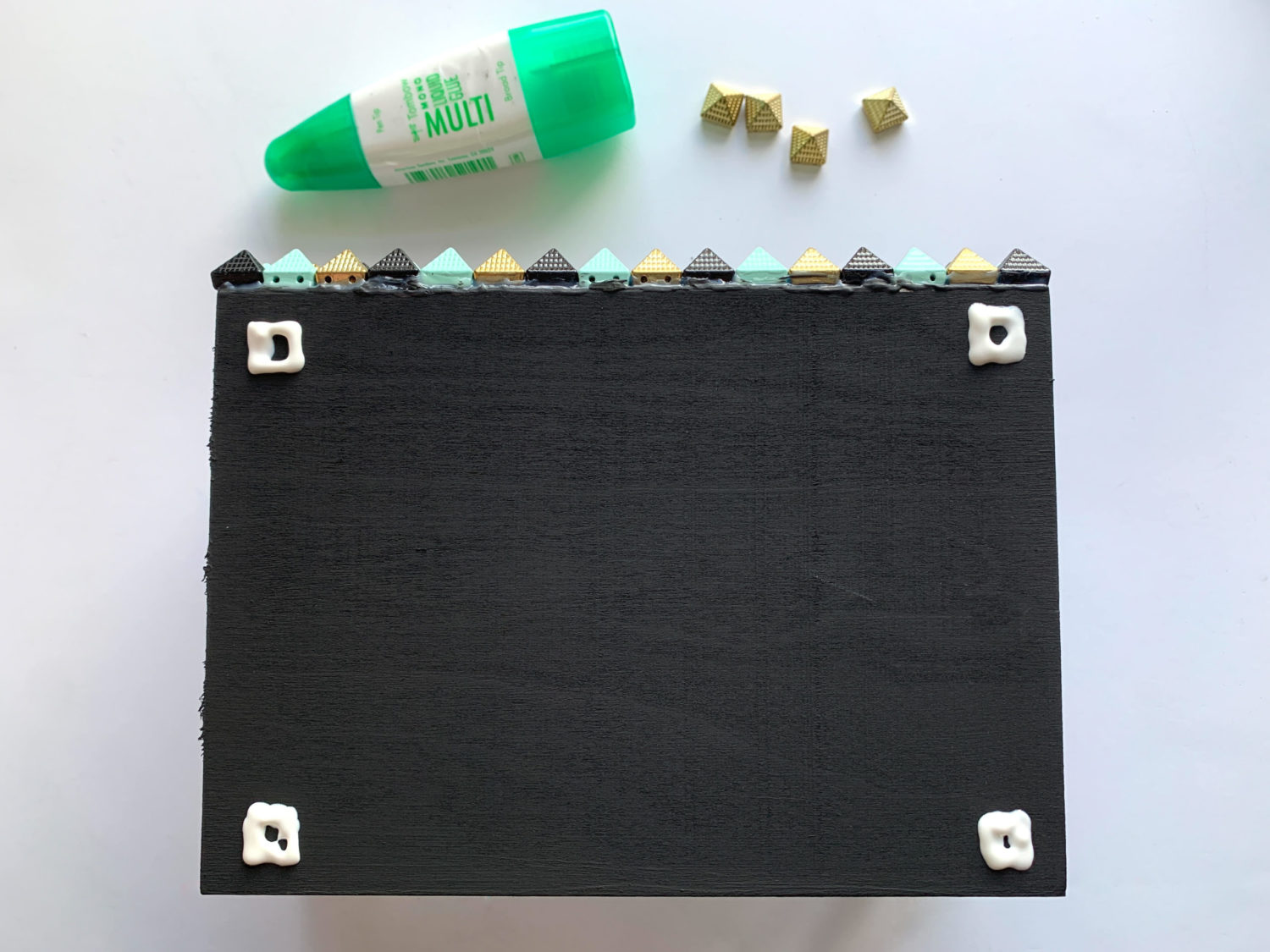 Once the glue from Step three was dry, I turned the box upside down and used the MONO Multi Liquid Glue again. I made four small glue squares in each corner and adhered four beads to the bottom of the box. Just like with the felt liner, the addition of feet to the box made it feel like a more finished and refined project.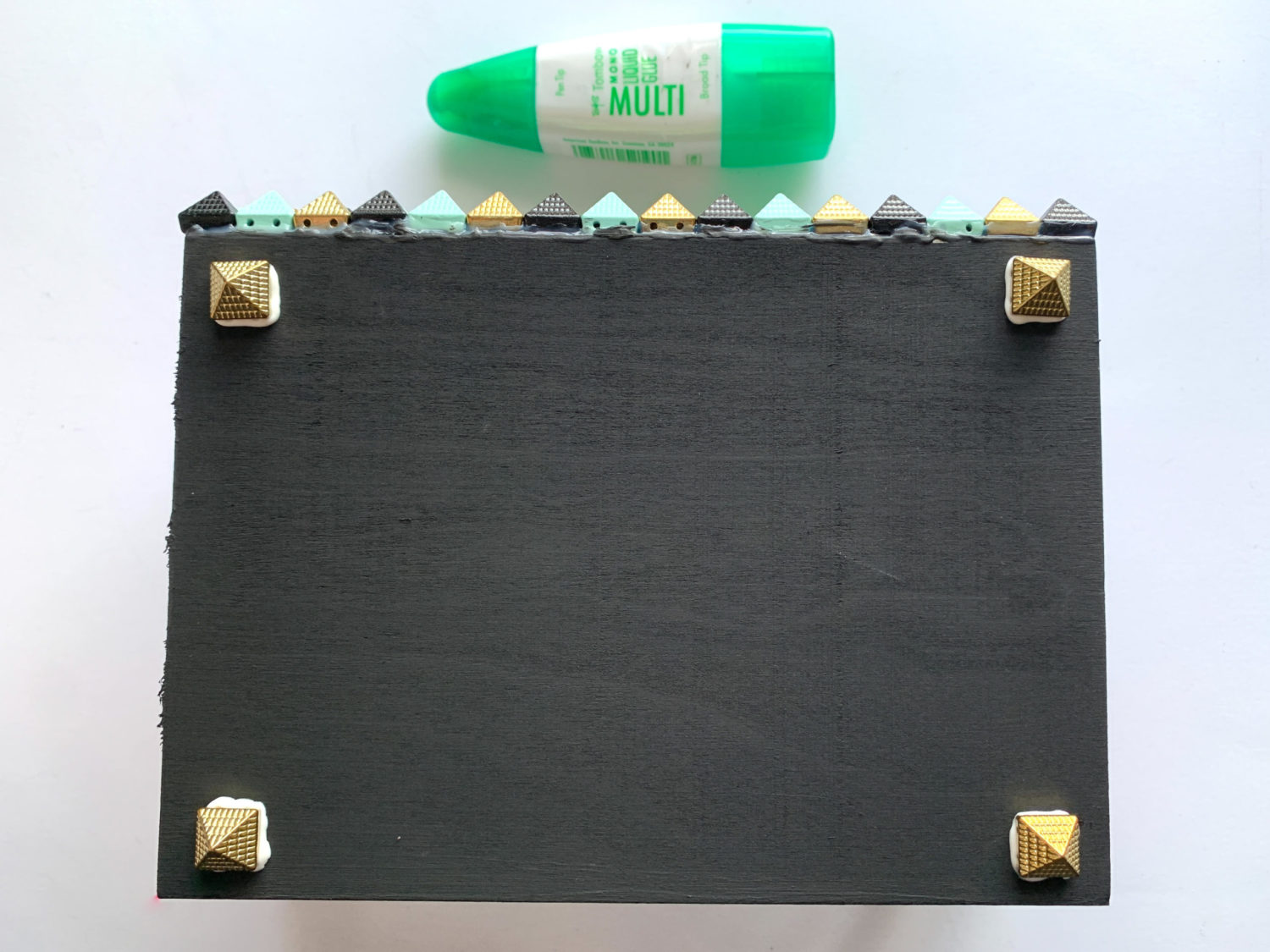 When the glue had dried, the bead box was done! The steps in this tutorial can be used no matter what size box or what kind of beads you may have. Remember that the MONO Multi Liquid Glue is perfect for every step! I know how convenient it was for me to only have to reach for one kind of glue during the project. It's great for wood, beads, felt, and everything in between!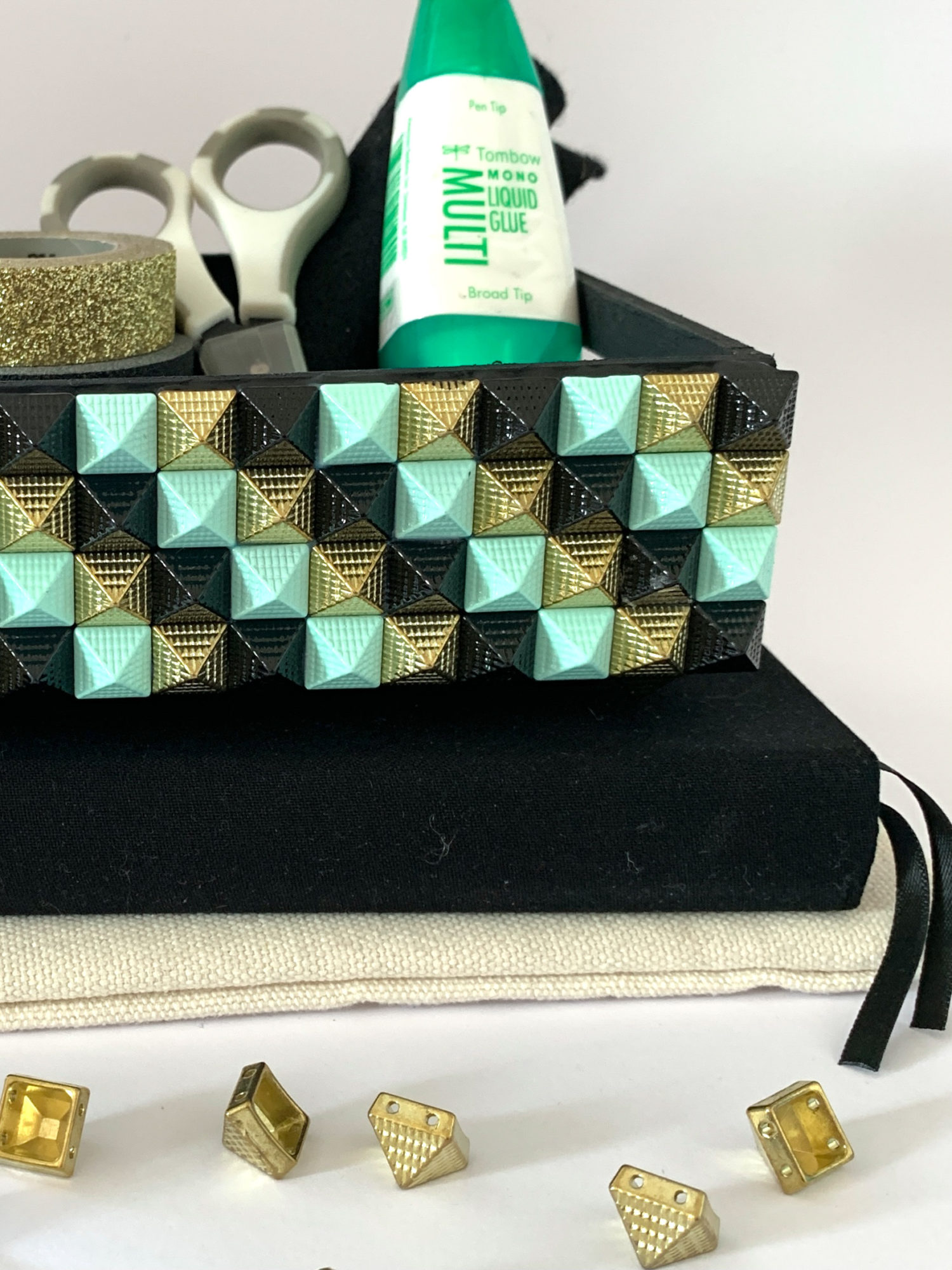 If you want a deep dive into what this wonder glue can do, check out this guide by Serena Bee! And if you'd like to see how else it can be utilized, check out Katie Smith's post, How to Add Gold Foiling with MONO Multi XL Liquid Glue or Jessica Mack's Cute Pastel Easter Banner project! Remember to tag Tombow and let us know how you're using our products during National Craft Month and until next time happy crafting!