Hi everyone, Marcella from Lovable Letters here to celebrate National Craft Month! Two of my favorite hobbies are paper crafting and reading!  So, I'm combining the two to make this colorful watercolor gem bookmark. These are perfect for adding a creative touch to your books, planners, and journals. You could also give them out as gifts to friends and family!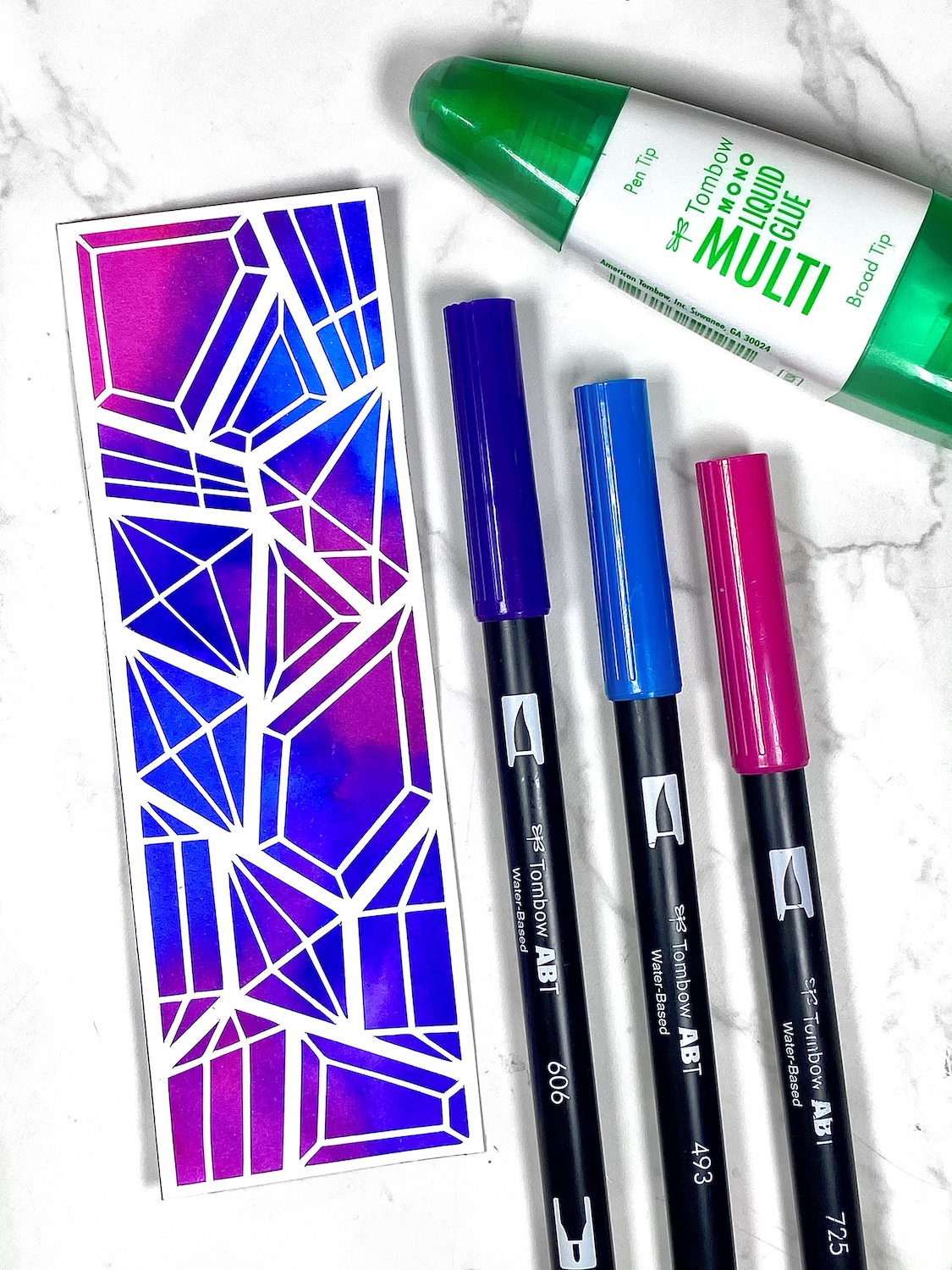 Materials Used: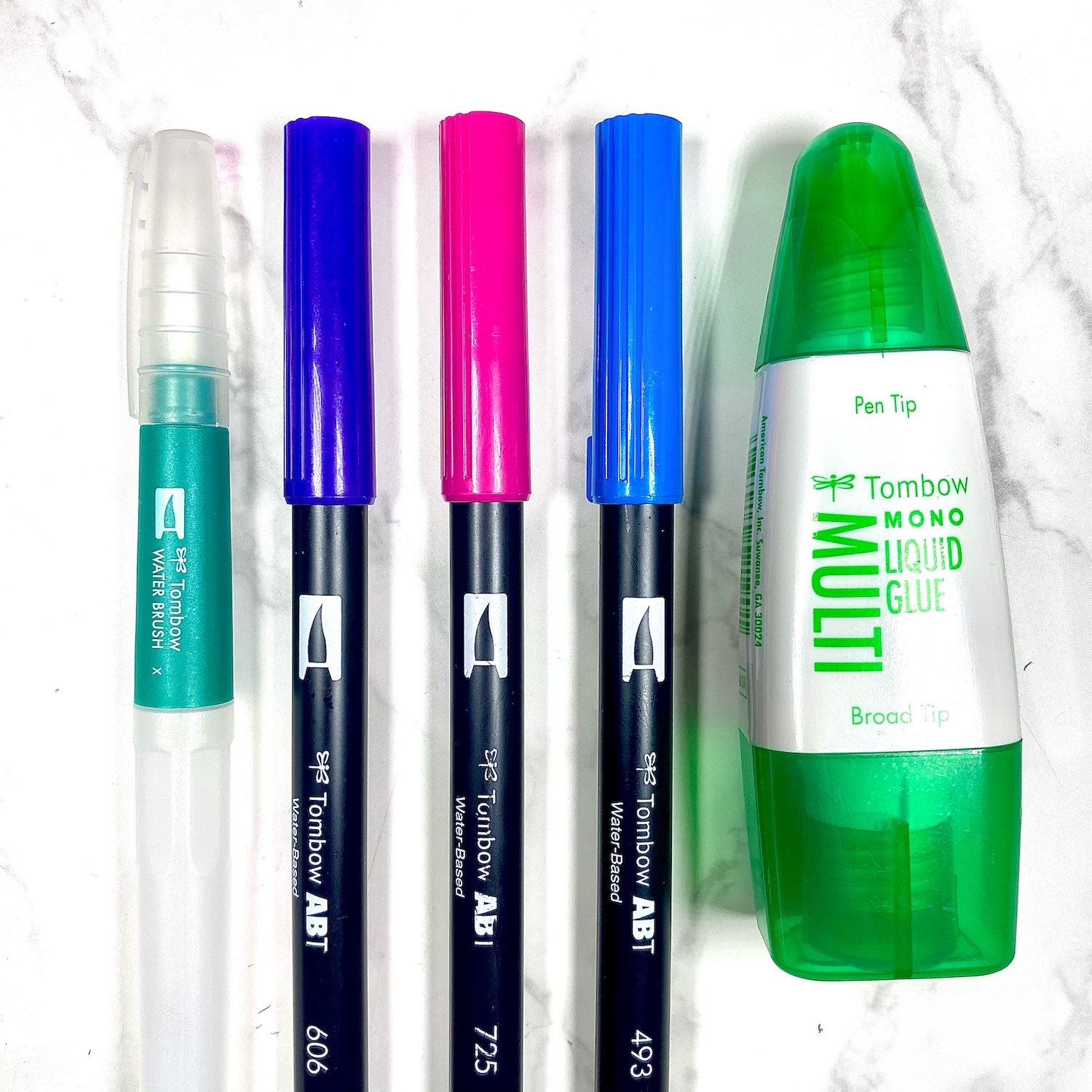 Step 1:
First, I colored one sheet of my watercolor paper in sections using my Dual Brush Pens. I alternated markers while drawing so that no two sections of the same color were next to each other. I like to get as much ink as I can on the paper. Don't worry if there is a little bit of white in between sections. We'll cover that up in the next step!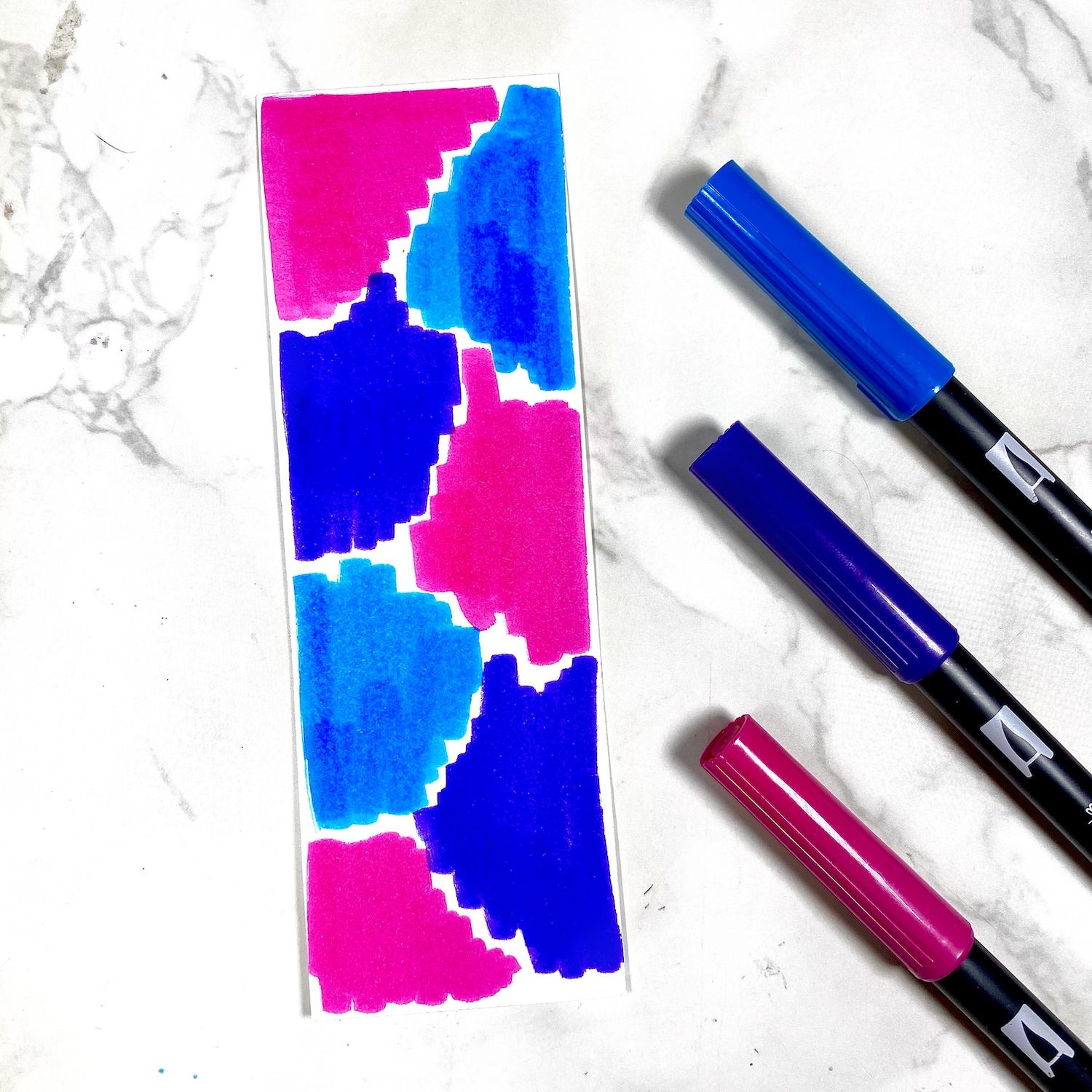 Step 2:
Next, I blended the ink using my Medium Water Brush. When blending, I like to add a few drops of water to the center of each section and work my way out to the edges. The ink from Dual Brush Pens lifts very easily with water, so you can drag your Water Brush from one section into the next to create beautiful blends and bleeds!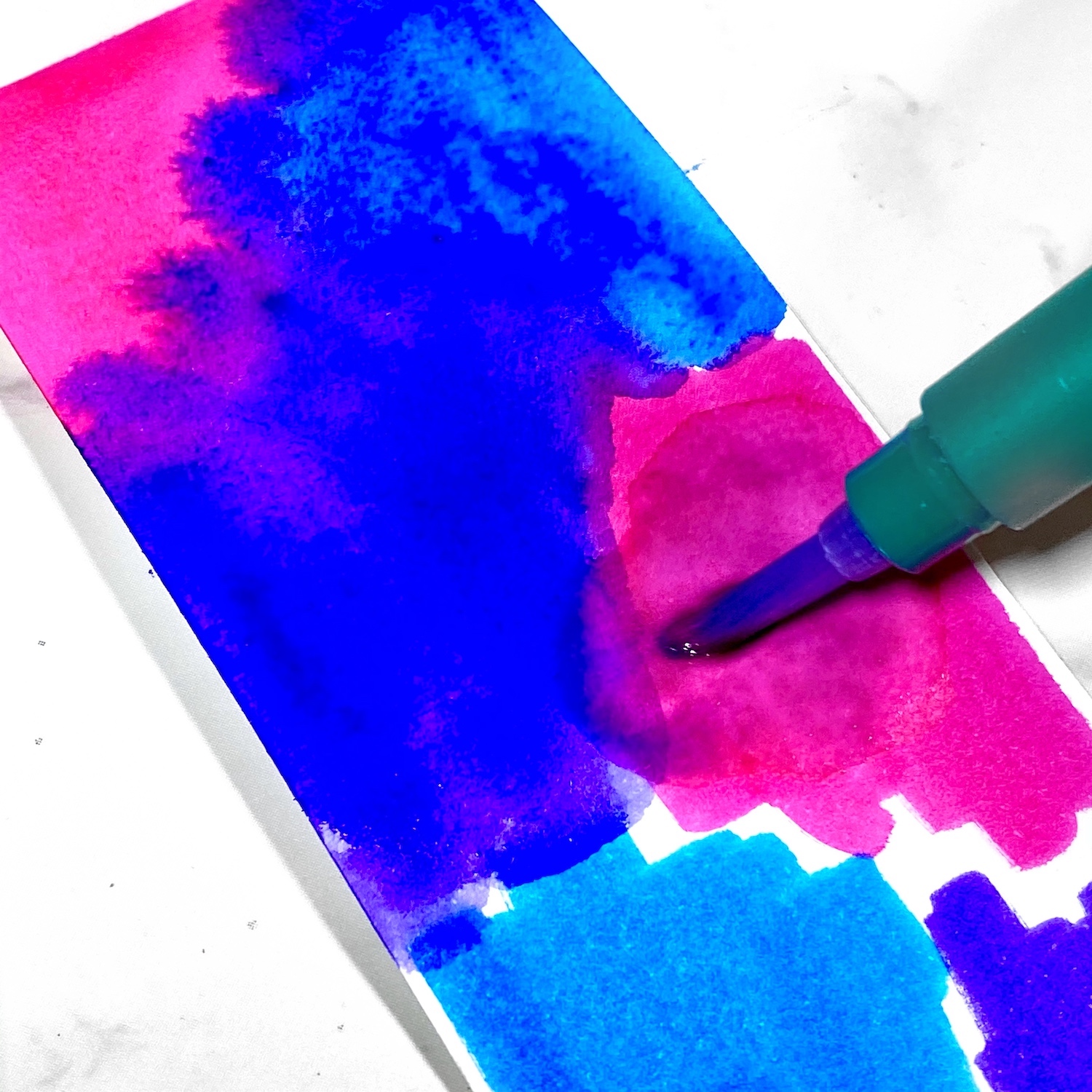 Step 3:
Then, I cut gem shapes out of my second piece of watercolor paper. This can be done multiple ways, but I chose to draw my design on a tablet and cut it using a cutting machine. You could also sketch the shapes with a pencil and cut them out using a craft knife!
To make the gems, I first drew straight lines to create shapes with 3-5 sides. Then, I added details inside of each gem using a smaller sized pen. For the upward facing gems, I drew the same shape within the gem and connected the corners to the outer edge. For the gems that are on their side, I added lines to mimic the facets.
Since you're just drawing outlines, these don't need to be perfectly realistic. If you'd like extra guidance, try looking up your favorite gemstones and mimicking their shapes on this bookmark!
Step 4:
After I cut out the gems, I used the pen tip of my MONO Multi Liquid Glue to add glue to the back of the cutout. Finally, I pressed it glue side down onto the watercolor design to complete the bookmark!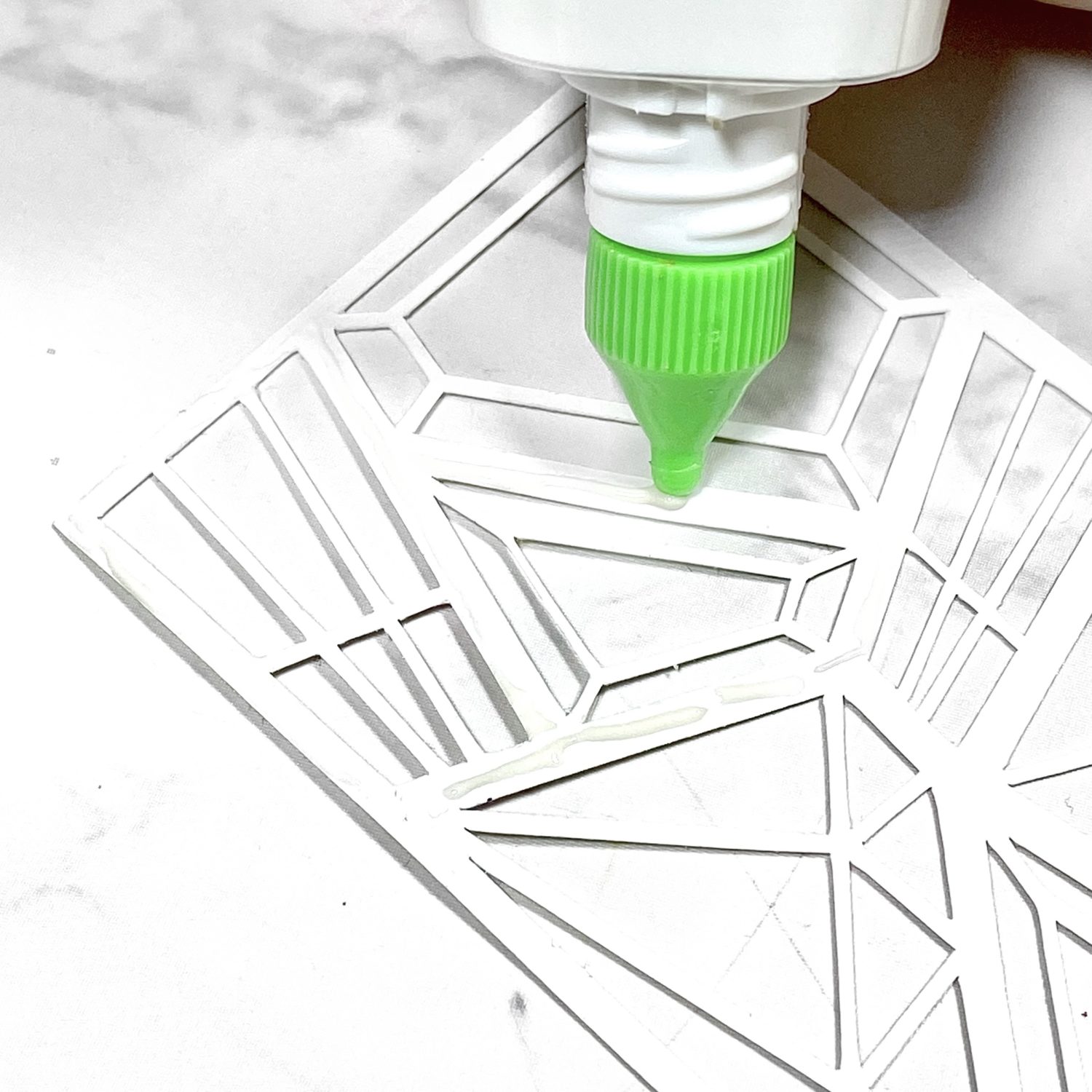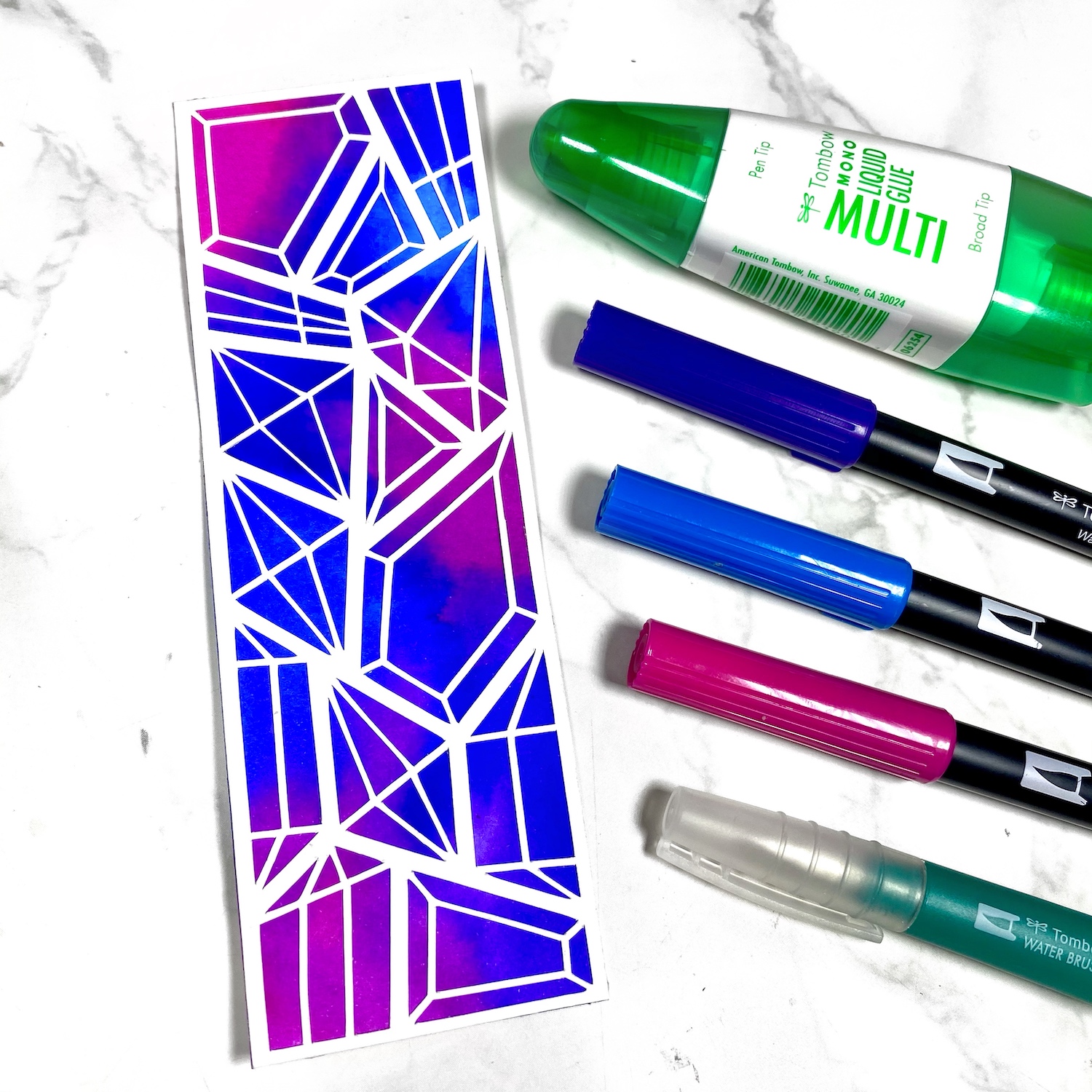 Thanks for following along! If you try this out, make sure to tag @tombowusa in your posts so we can see what you create!
For more handmade bookmark tutorials, check out these blog posts: