Hi friends, Adrienne from @studio80design here and we're celebrating all things crafting this month! I'm going to show you how to craft a spring bunny floral card! Spring is my favorite season and I'm so excited it's almost here!
Tools you'll need:
Strathmore mixed media paper
Colored card stock
Scissors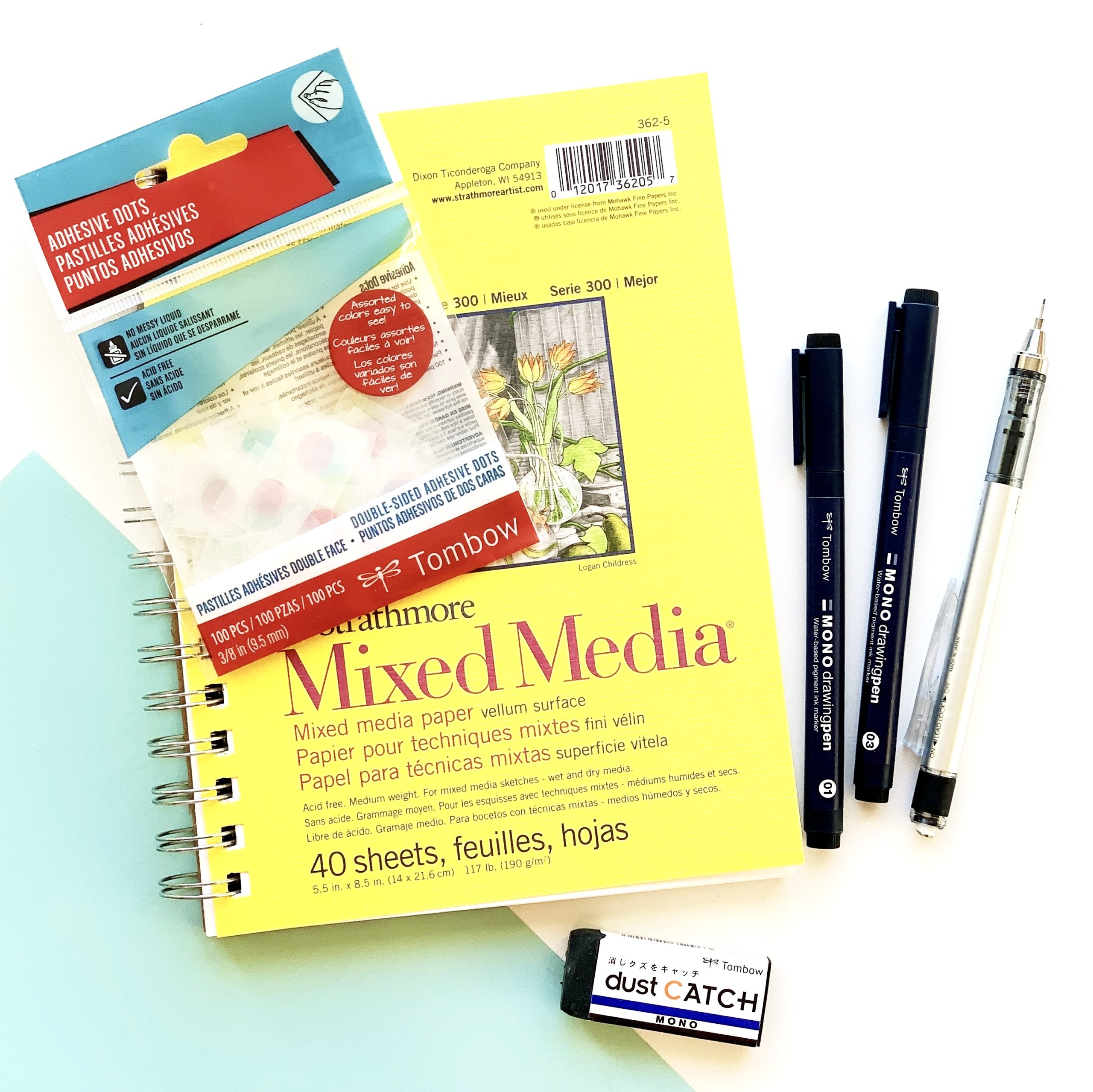 Step 1
The first step to crafting this spring bunny floral card is to cut out a card from a piece of Strathmore mixed media paper. Fold it in half to make a card and cut it down to the desired size. Then cut your colored card stock paper .5 in smaller in length and width than the white card.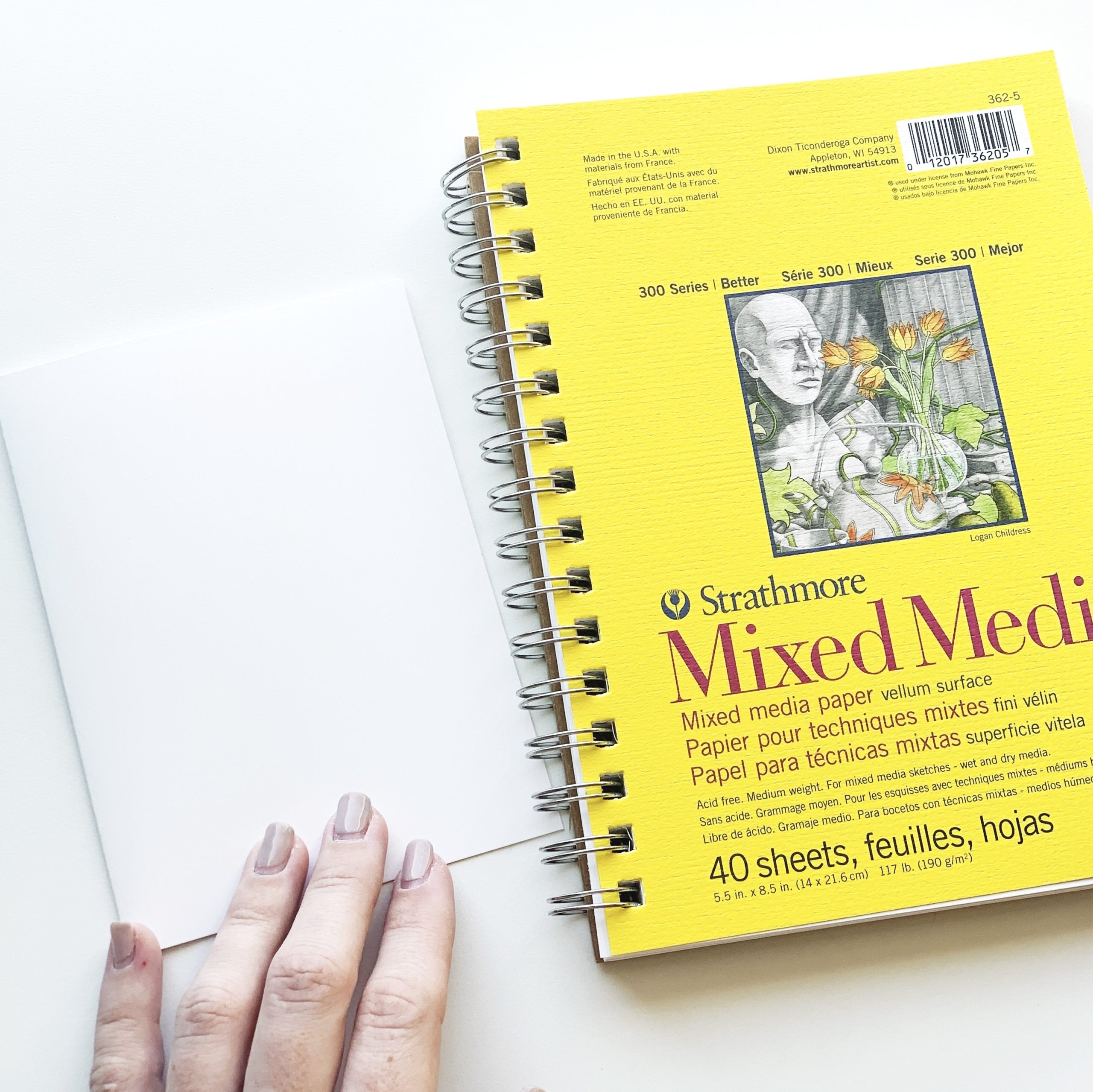 Step 2
Next, draw a small bunny on the front of your blue card stock paper using the MONO Graph Mechanical Pencil. If you don't feel comfortable drawing a bunny yourself, you can print out a small image of a bunny silhouette from your computer and trace it onto the paper! Then draw flowers, vines and leaves on the inside of the bunny, making sure to fill up the entire area!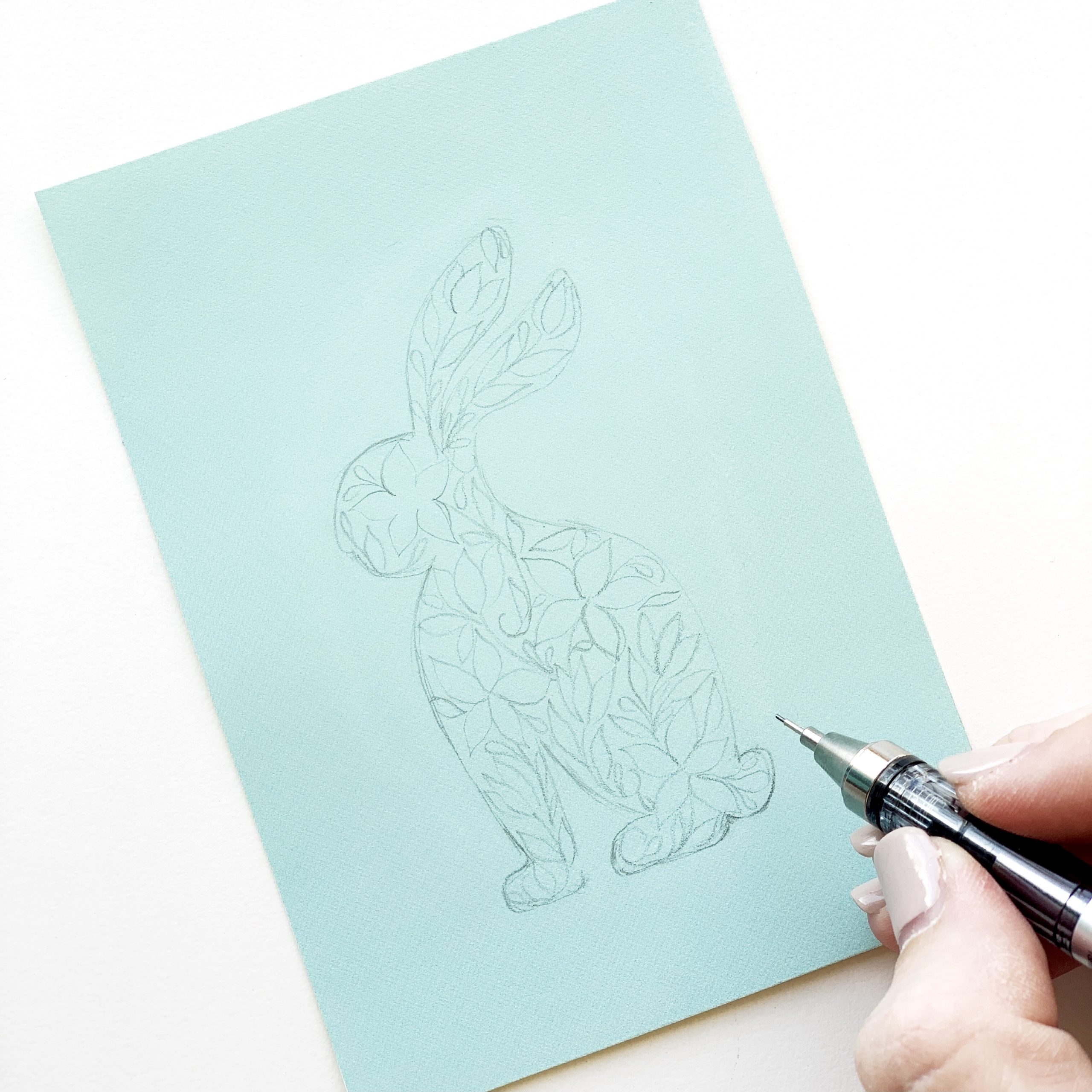 Step 3
Then take MONO Drawing Pen 01 and trace the outline of the flowers, leaves and vines. We're going to be coloring in the negative space, so we want all the floral elements to be connected! Make sure to stay inside the silhouette of the bunny. Where there were empty spaces, I just drew circles to fill in the areas. Then erase any extra pencil marks using the MONO Dust Catch Eraser.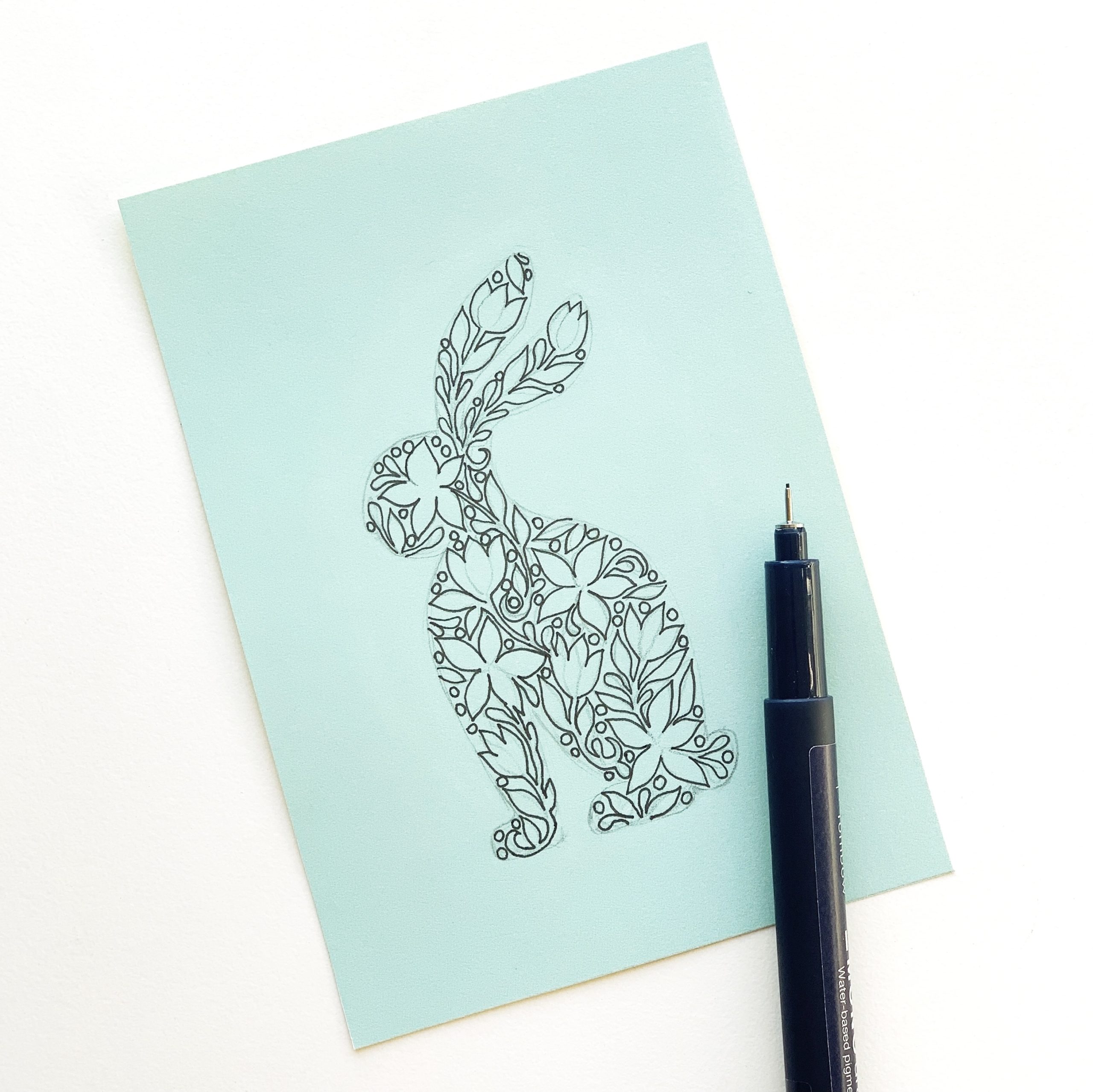 Step 4
Now it's time to color in the negative space of the spring bunny. I used the larger 03 MONO Drawing Pen, so I could cover more space quickly! Start out by tracing the outline of the bunny and then color in the areas around all the floral elements and small circles!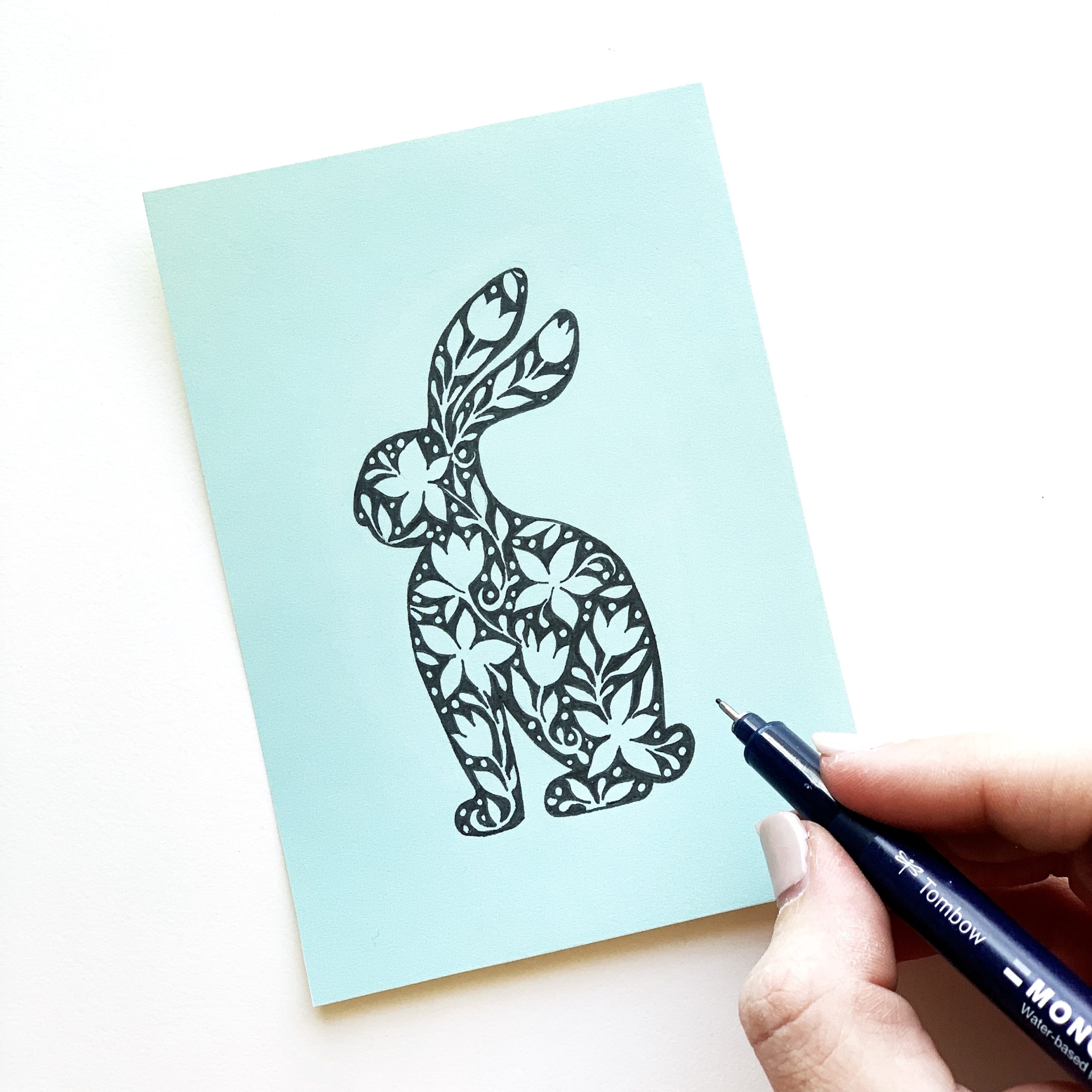 Step 5
Next, use the MONO Drawing Pen 03 to draw a simple border around the blue card stock page.
Step 6
The last step is to use the Adhesive Dots to glue the blue card stock paper to the top of the card. The Adhesive Dots are great because they are simple, mess free and add the slightest bit of height between the papers, which I like!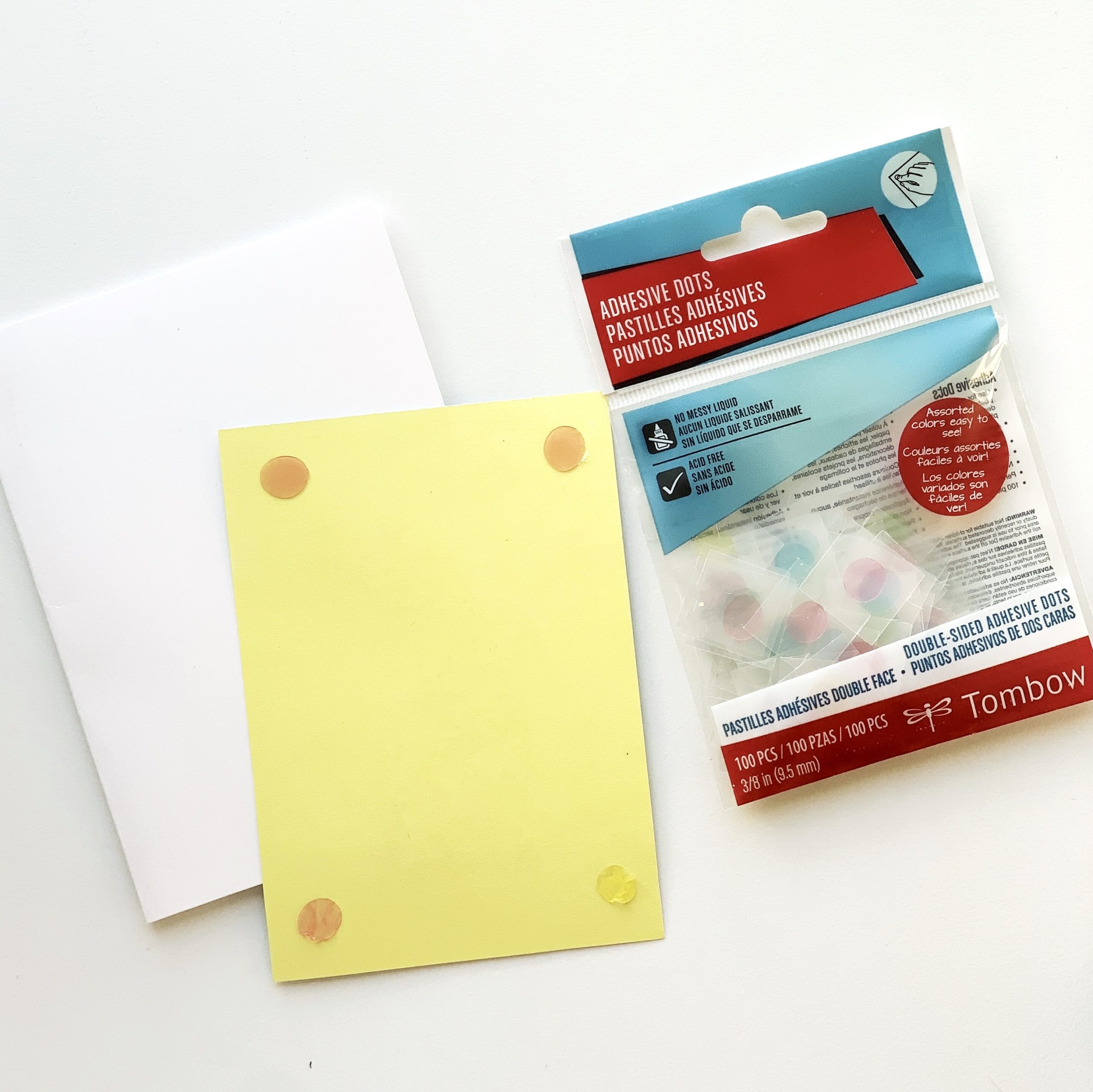 That's it! I hope you found this spring bunny floral card tutorial helpful! For more inspiration like this, make sure to follow me at @studio80design!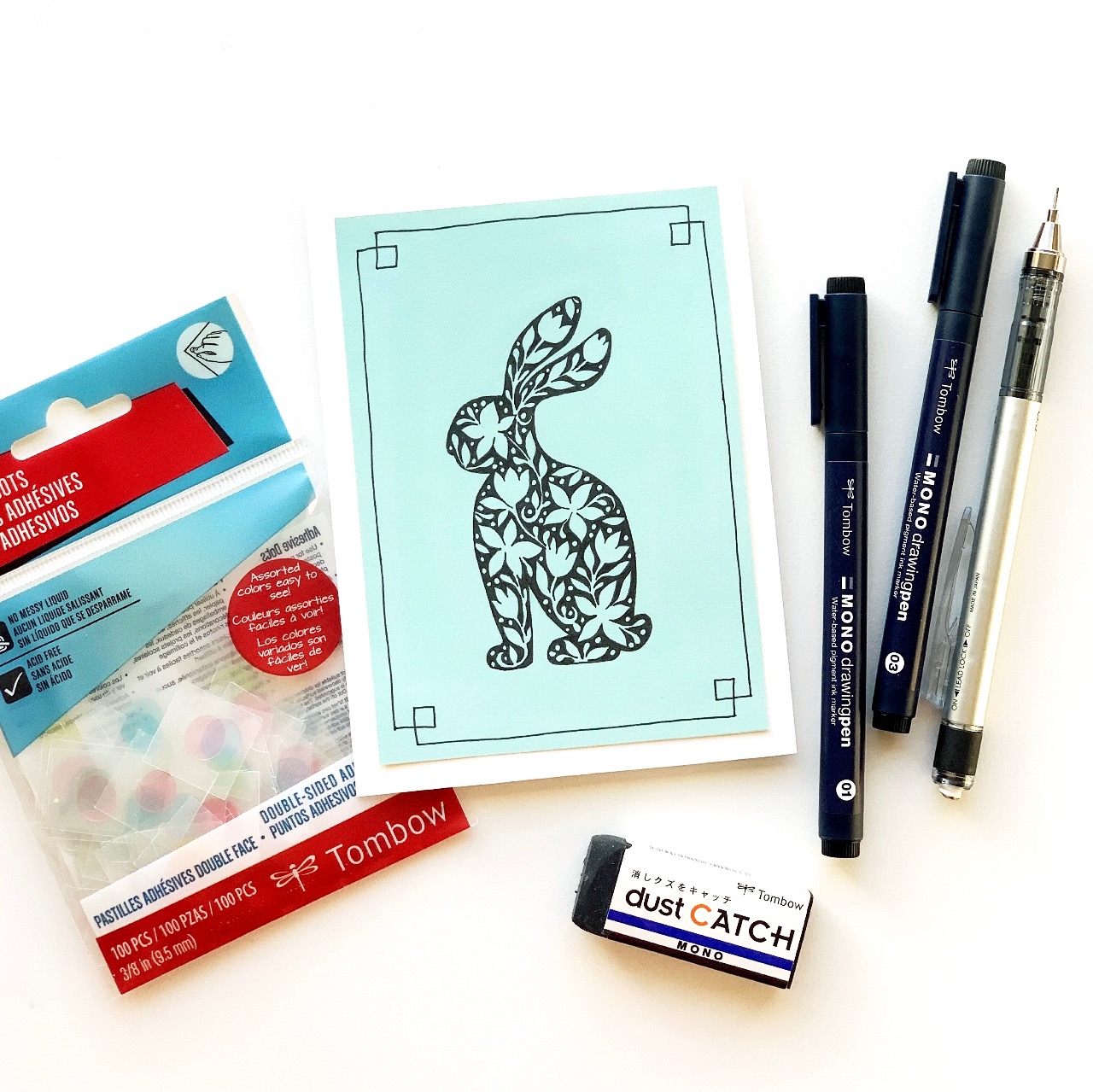 For more paper crafting ideas, check out these awesome projects: