Hi everyone, Katie here to show you how to create a fun and easy tropical art journal page using Dual Brush Pens and gesso!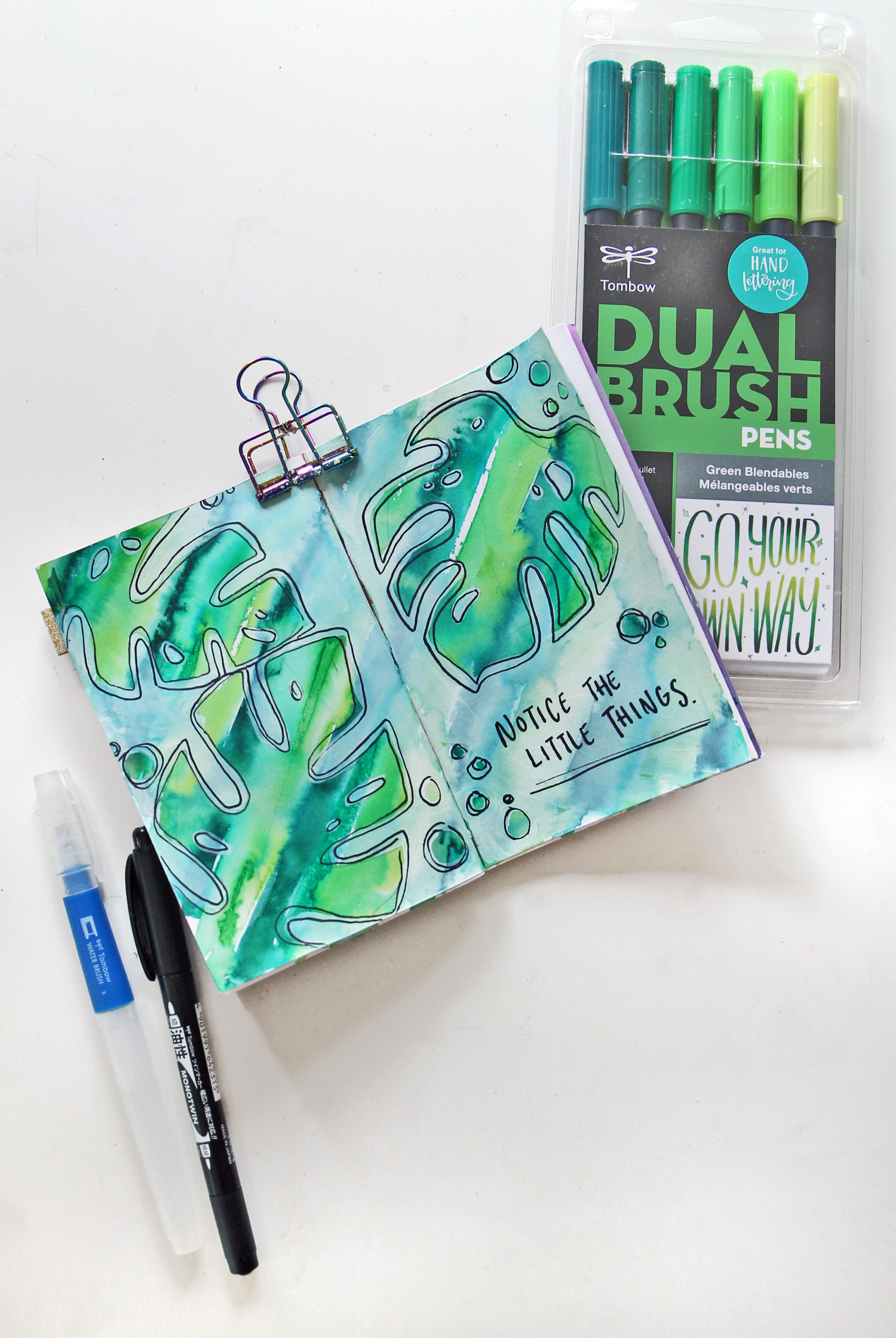 Supplies:
Art journal (I recommend one that has heavier paper, so 90lb or 140lb!)
Gesso
Paint brush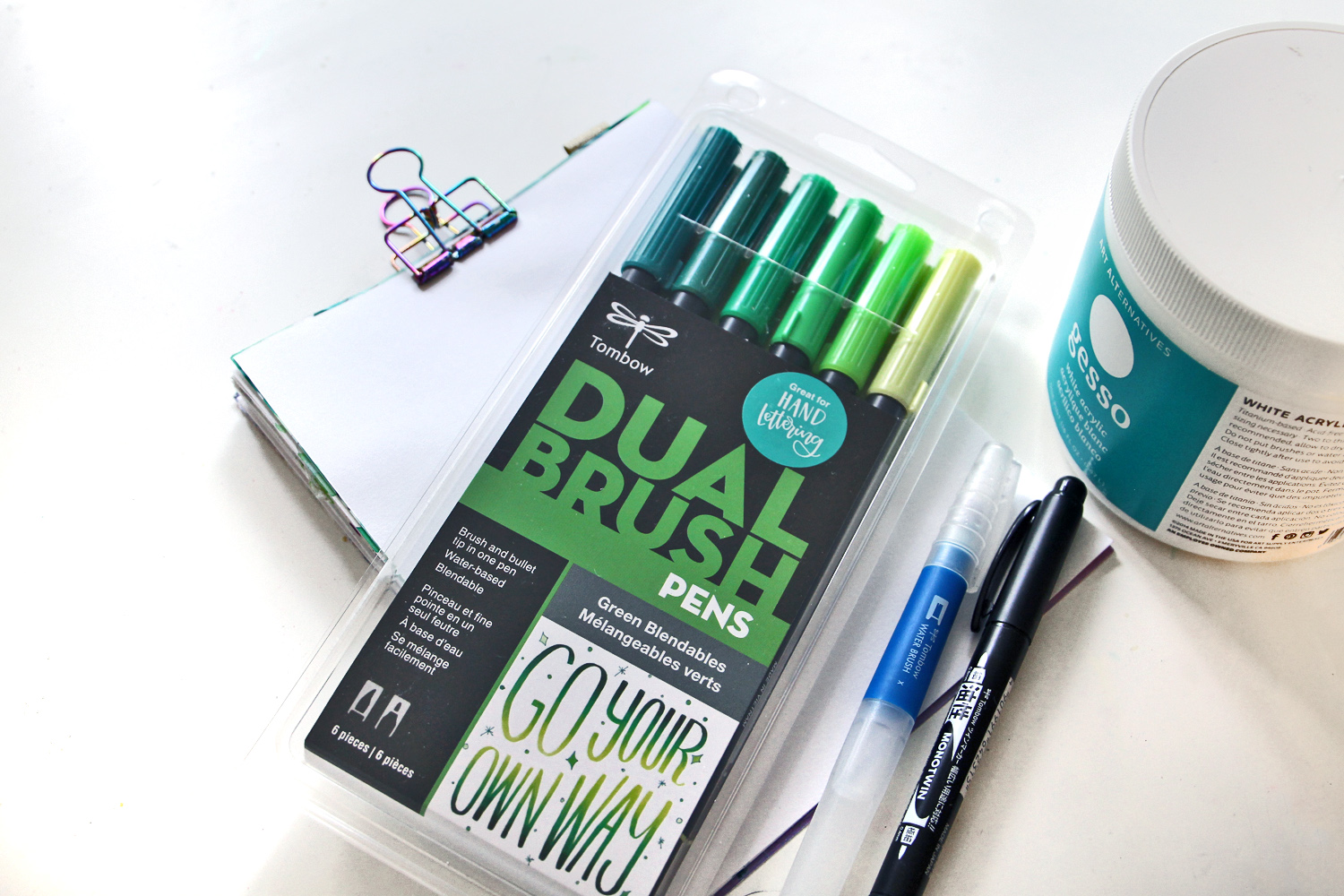 Step one:
Use the Dual Brush Pens to color stripes onto your page. I like the Blendable 6-Packs because all of the colors already go great together and you get a nice range of colors.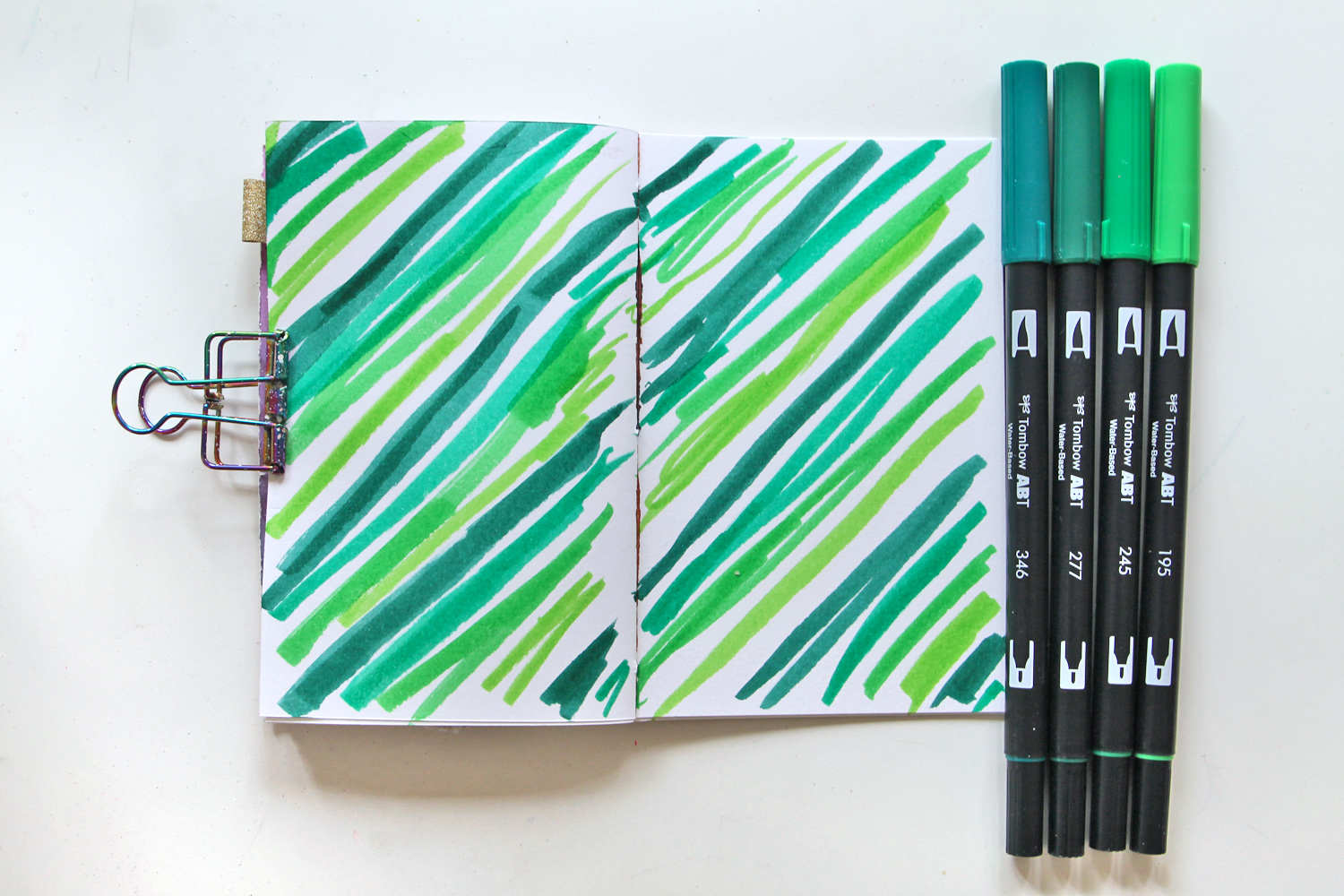 Step two:
Brush over the ink using the Flat Water Brush. The flat tip gives you good coverage across the page! If you want to learn more about working with Water Brushes, read this!
You can blend the colors more, less, or whatever style you like! I really love seeing the different stripes, so I tried not using too much water.
Let dry.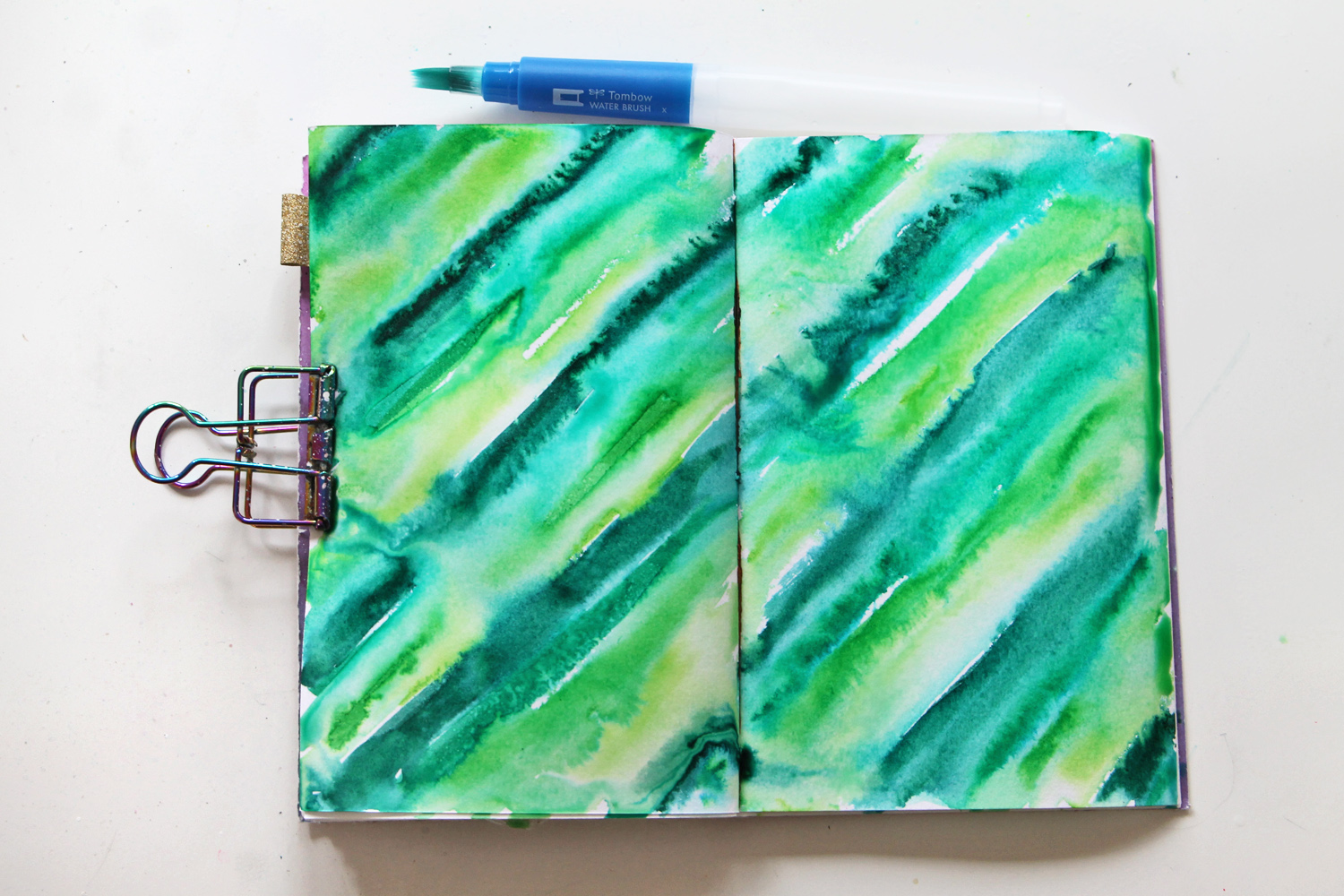 Step three:
Use a pencil to lightly sketch a monstera or other tropical leaves onto your page.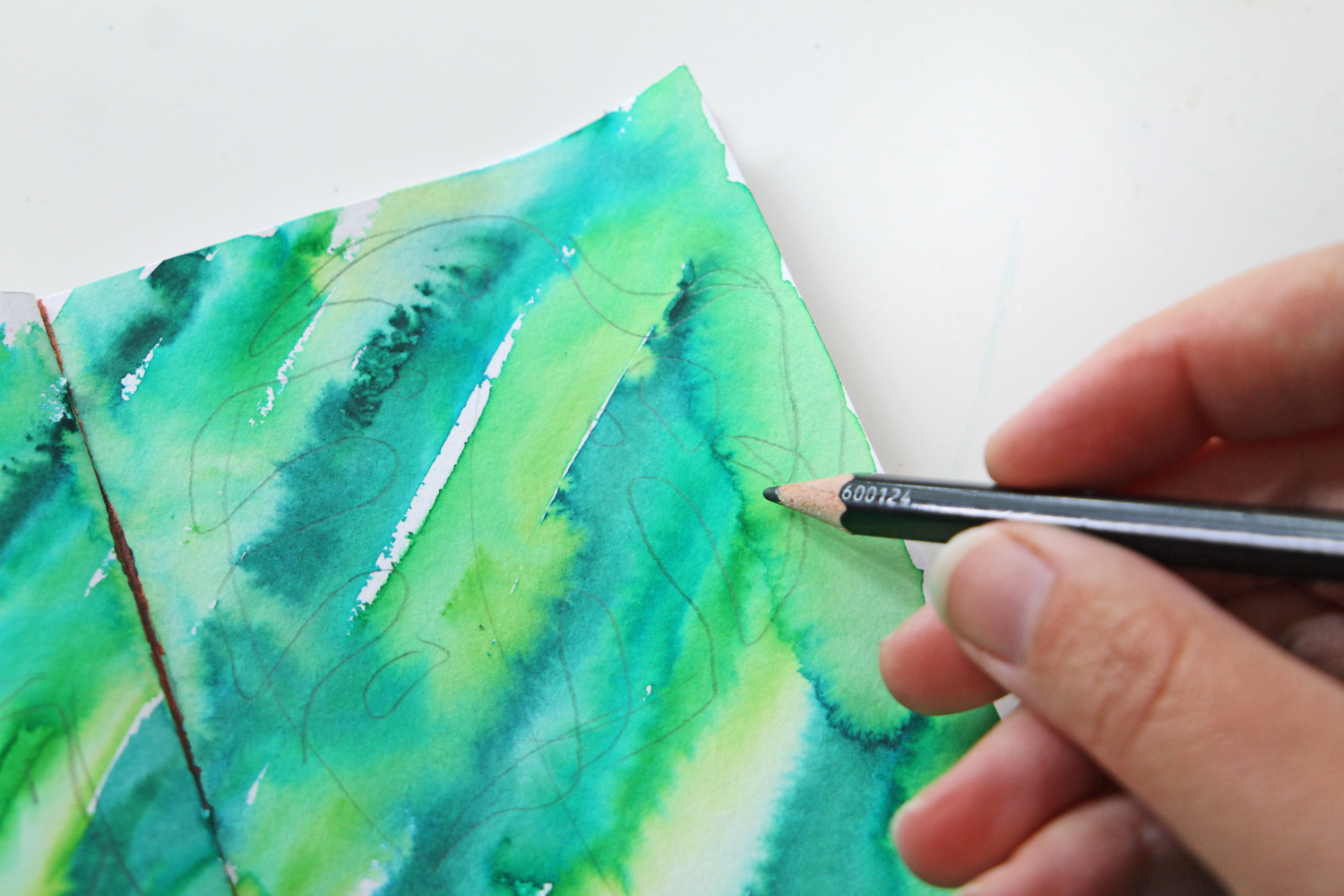 Step four:
Use a paint brush to paint gesso around your designs (rather than inside). This will allow your striped page background to be your main design!
I like to use gesso because it dries matte, so your pages wont sticker together like they could if you used regular acrylic paint.
You can add multiple coats to make it more opaque or leave it more transparent to have the fun stripes peeking through.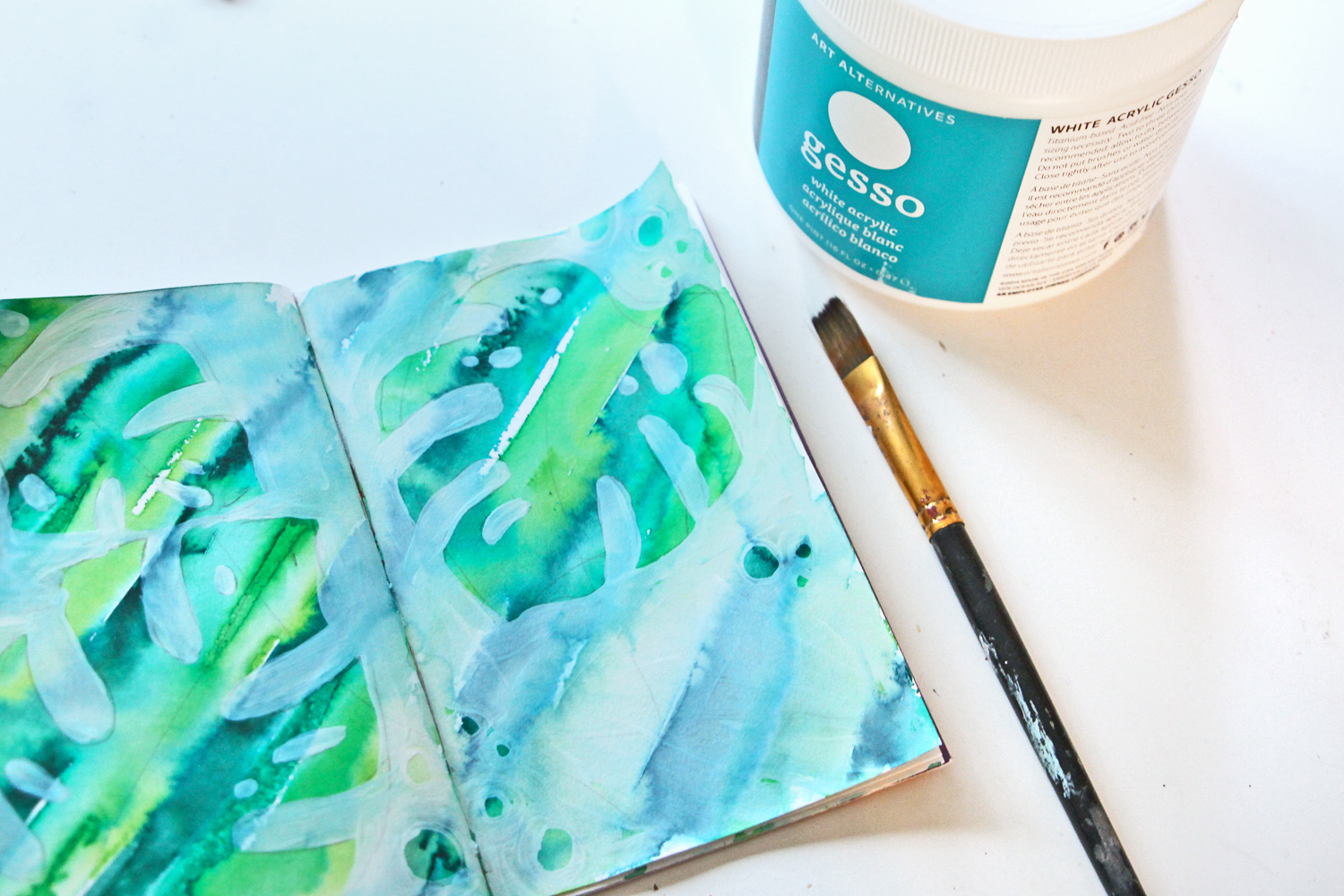 Step five:
Use the MONO Twin Permanent Marker to add a whimsical black outline around your designs. This will make them pop off of the page. Plus, the MONO Twin Permanent Marker is permanent, so you don't have to worry about it smudging!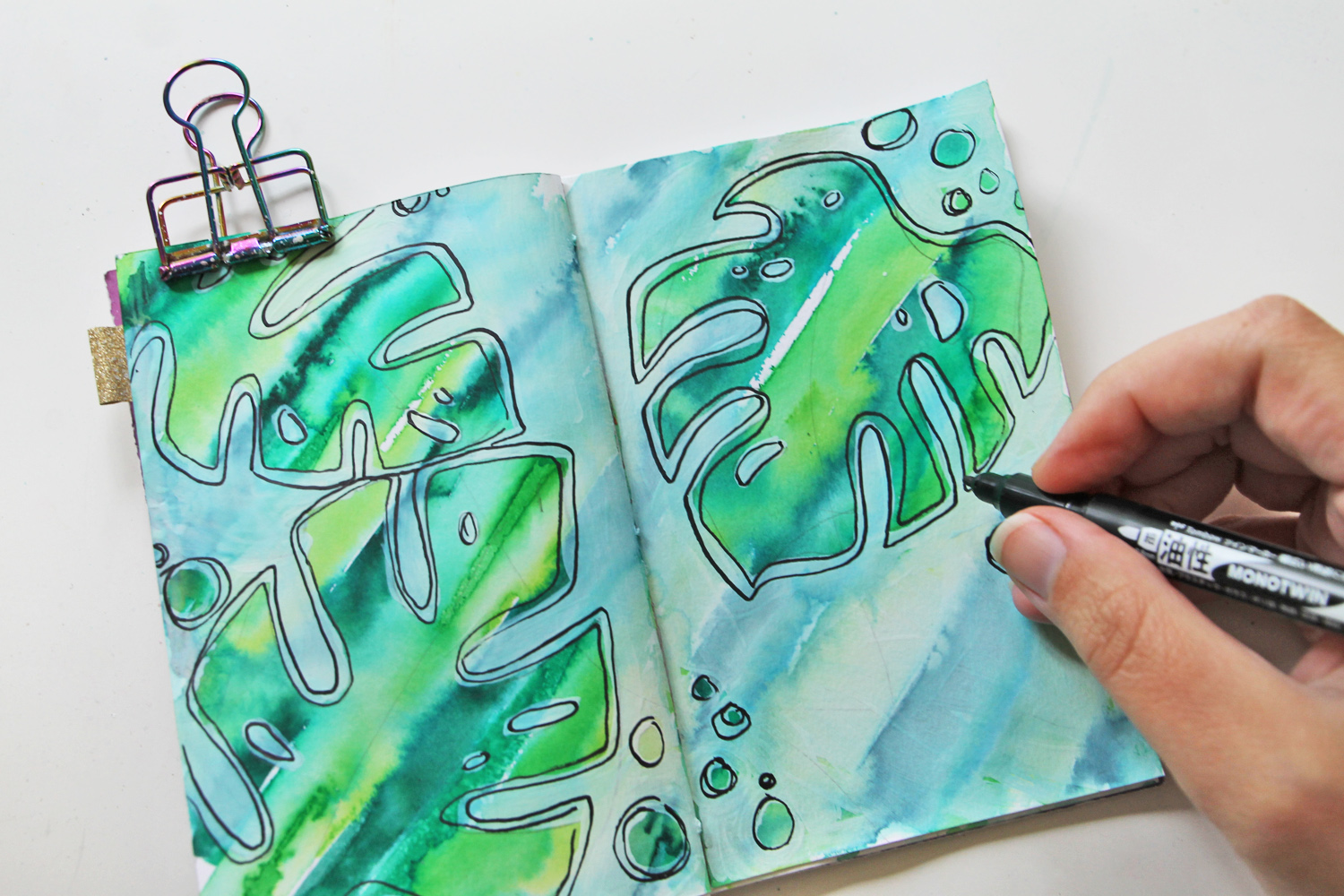 Step six:
Add a quote or journaling to finish off your tropical art journal page!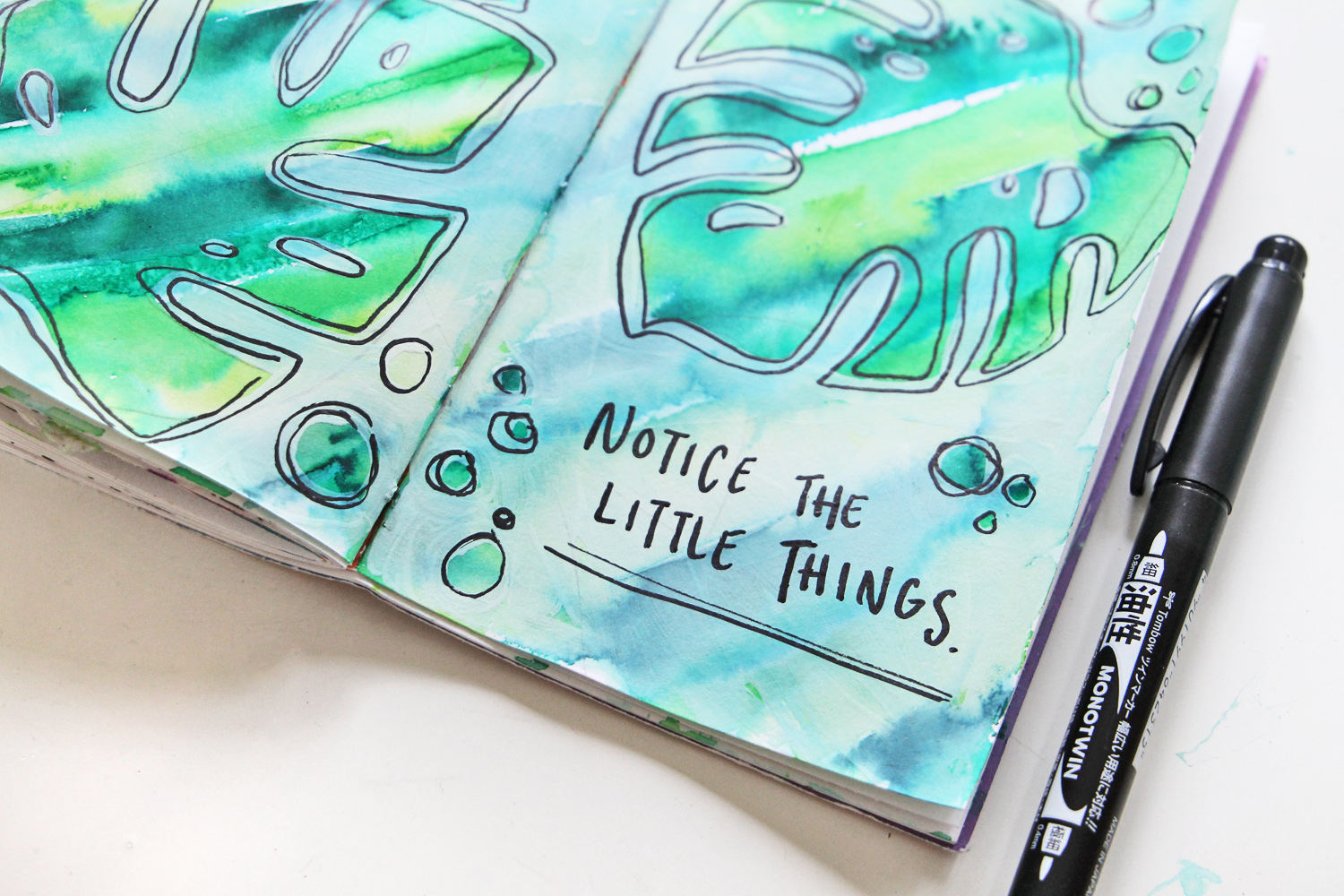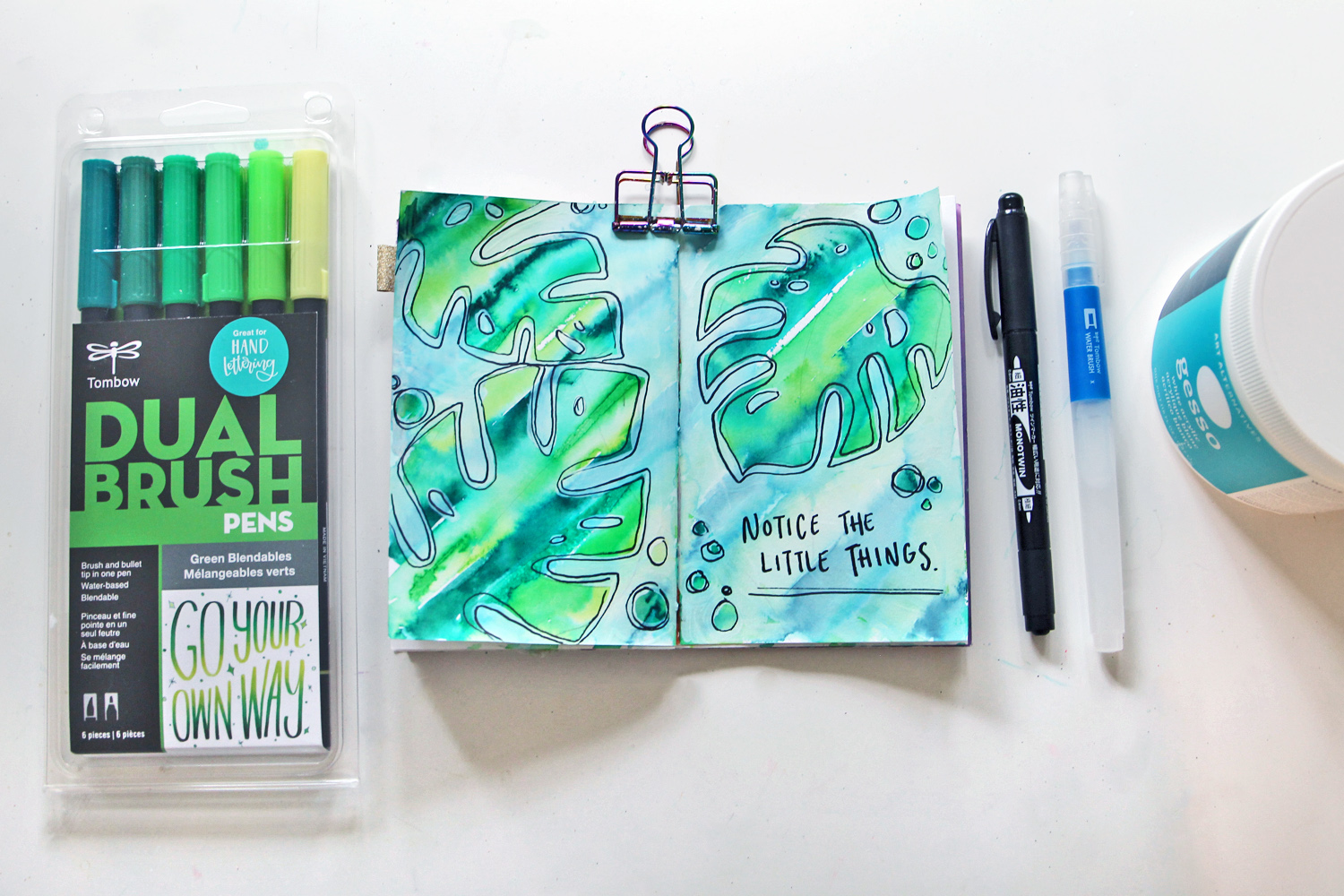 That's it! I hope you enjoyed creating with me! Remember that if you are inspired to create your own version, share it on Instagram and tag @tombowusa and myself at @studio.katie !