Hello friends, it's Smitha from the Smiling Colors Blog with a journaling tutorial! I'll walk you through a weekly journaling spread and how to make it colorful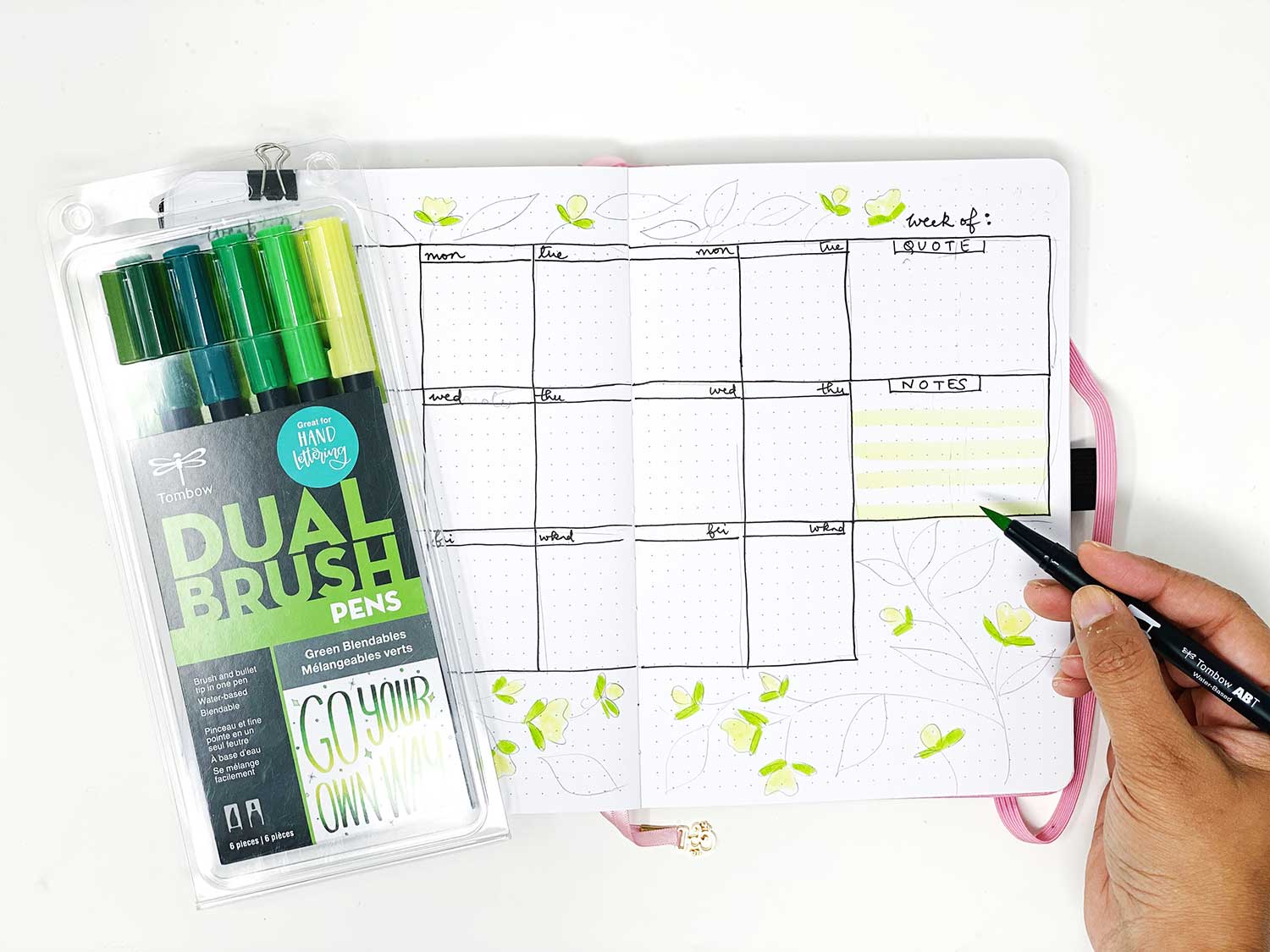 Materials Needed:
Weekly Journaling Page Tutorial:
Step 1:
With the MONO Graph Mechanical Pencil, lightly sketch out the blocks for your weekly journaling page. I am making a two-week spread here. I've also doodled in some leaves
I like starting with a pencil sketch. This gives me an idea of how much space I need for everything and it's easily erasable.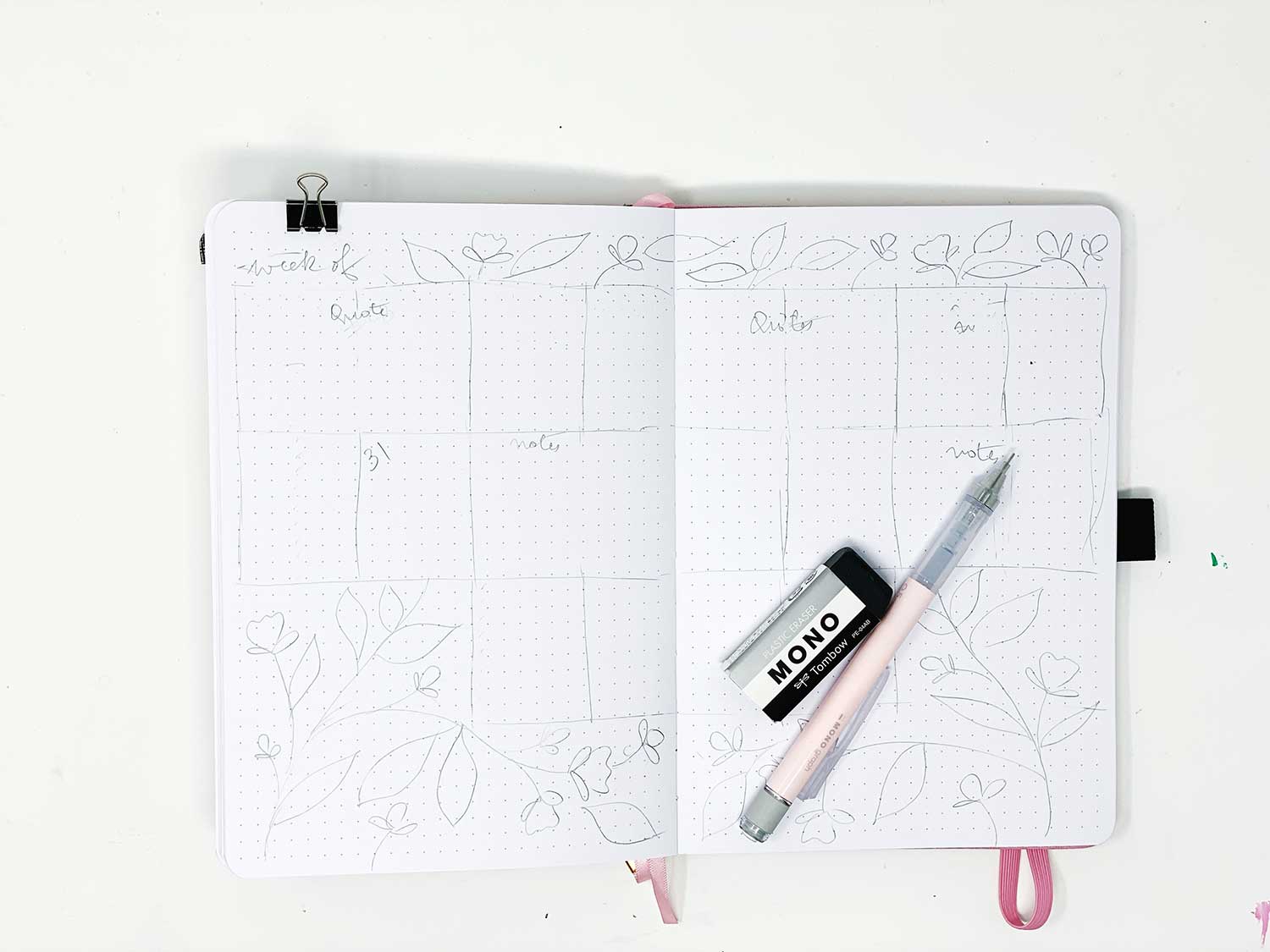 Step 2:
Next, trace the block outlines with the MONO Drawing Pen of your choice. I like to use the 01 or 02 tip size for my lines!
If you make a mistake, no worries. Simply cover it up with the MONO Air Correction Tape and continue!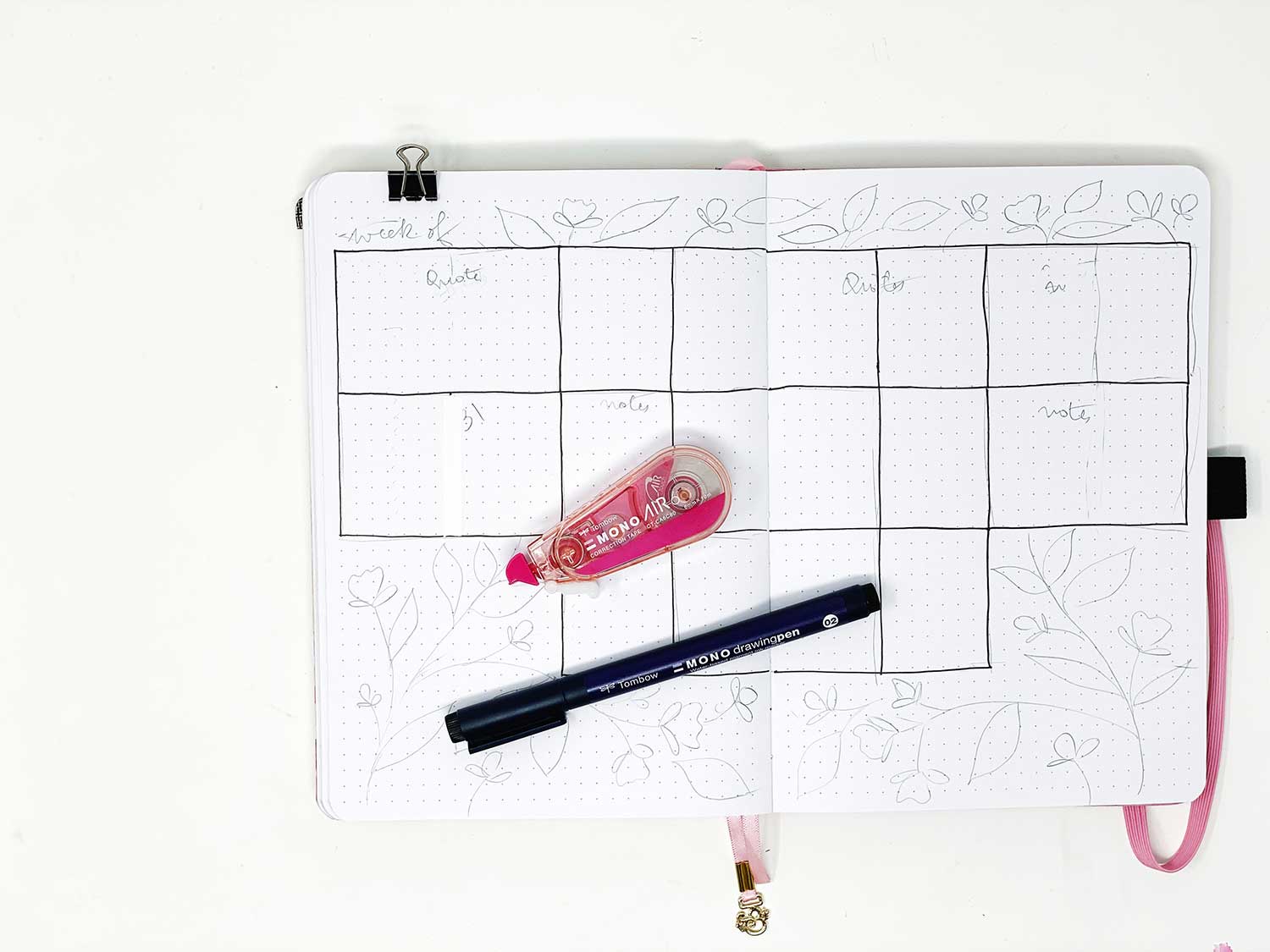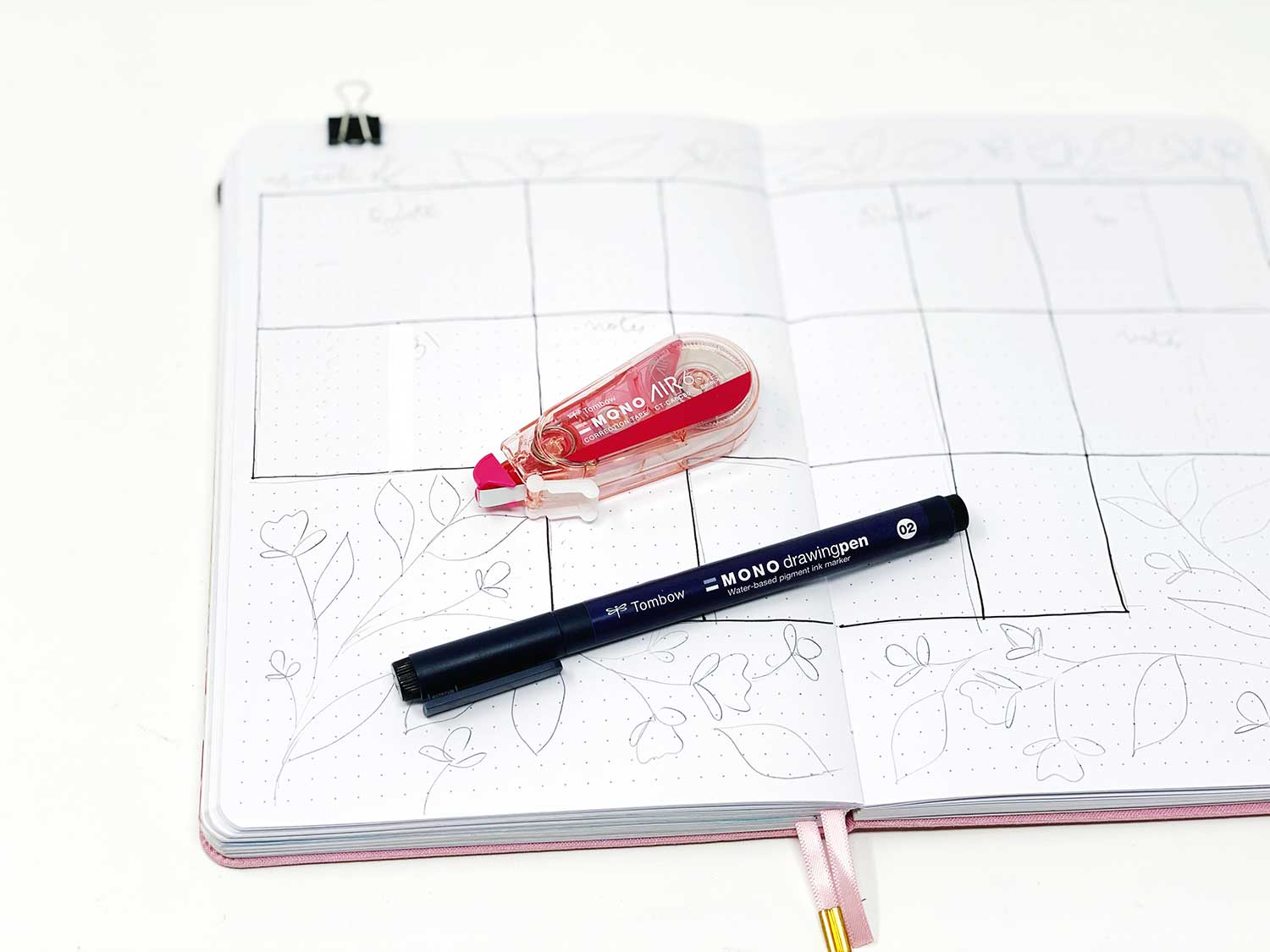 Step 3:
Now, start to add color. I'm loving the 6-pack of Dual Brush Pens for my weekly spreads! All the colors coordinate so beautifully!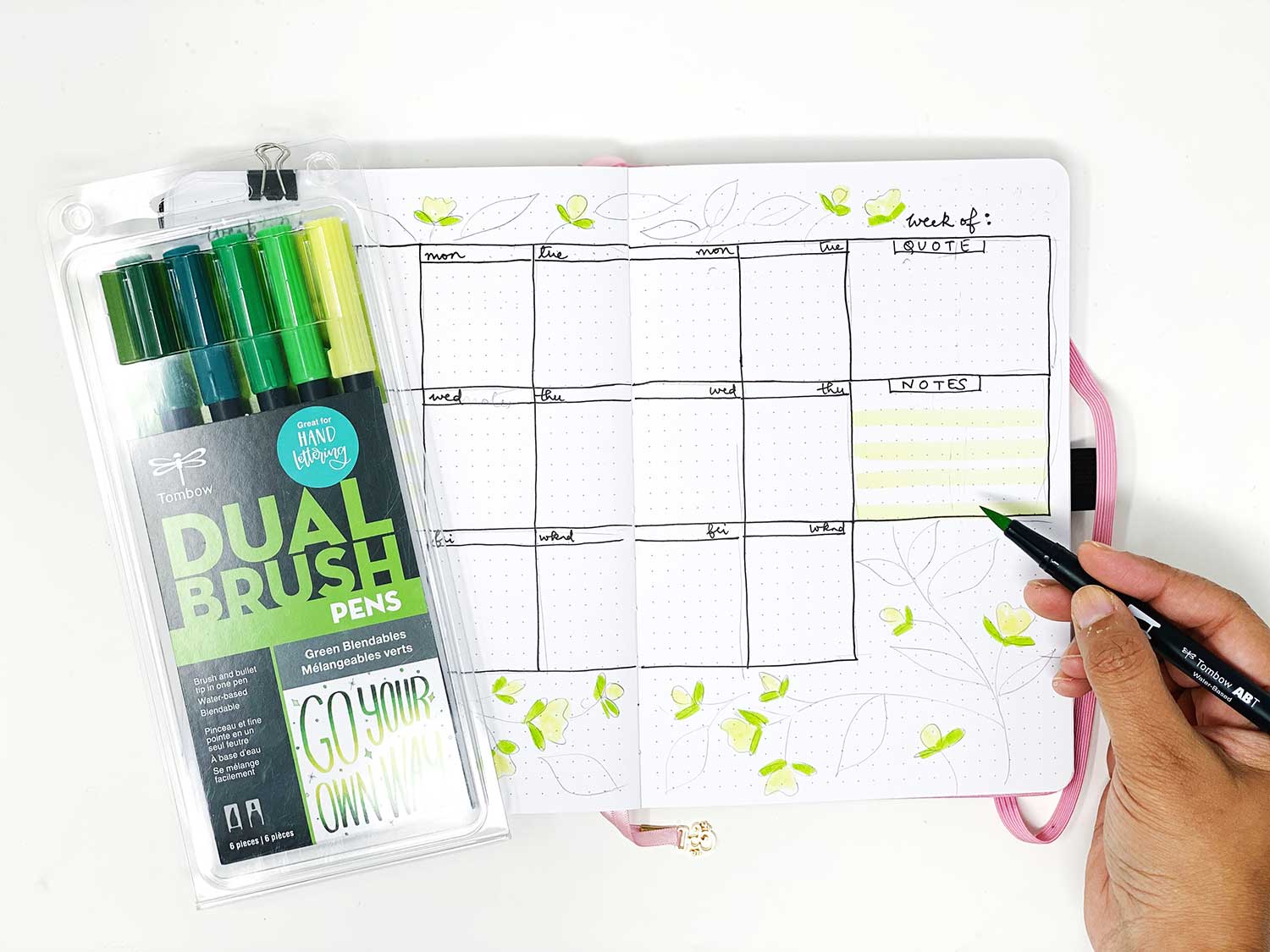 Step 4:
Once you have colored in all of your doodles, gently erase the pencil guidelines and we're done!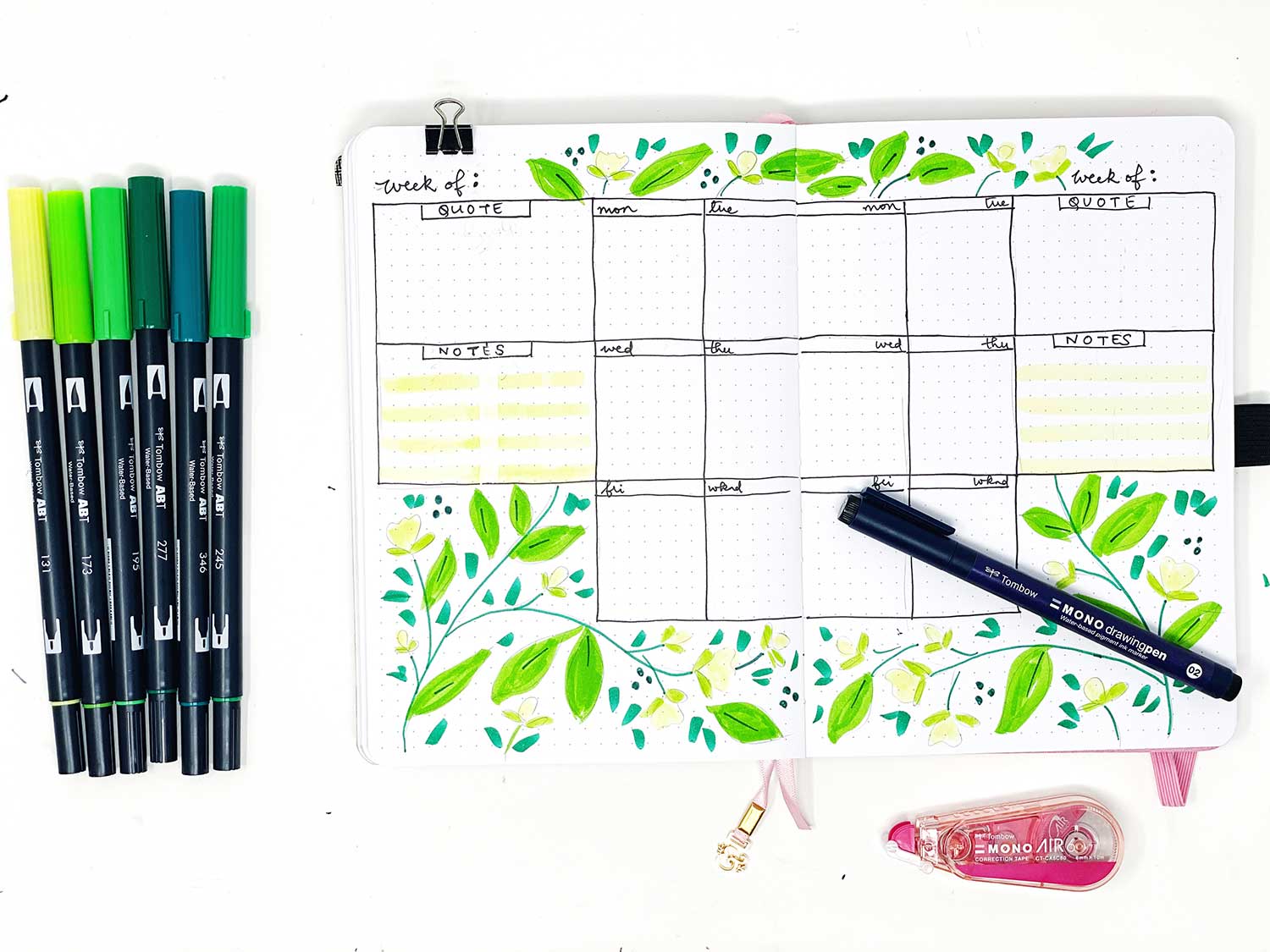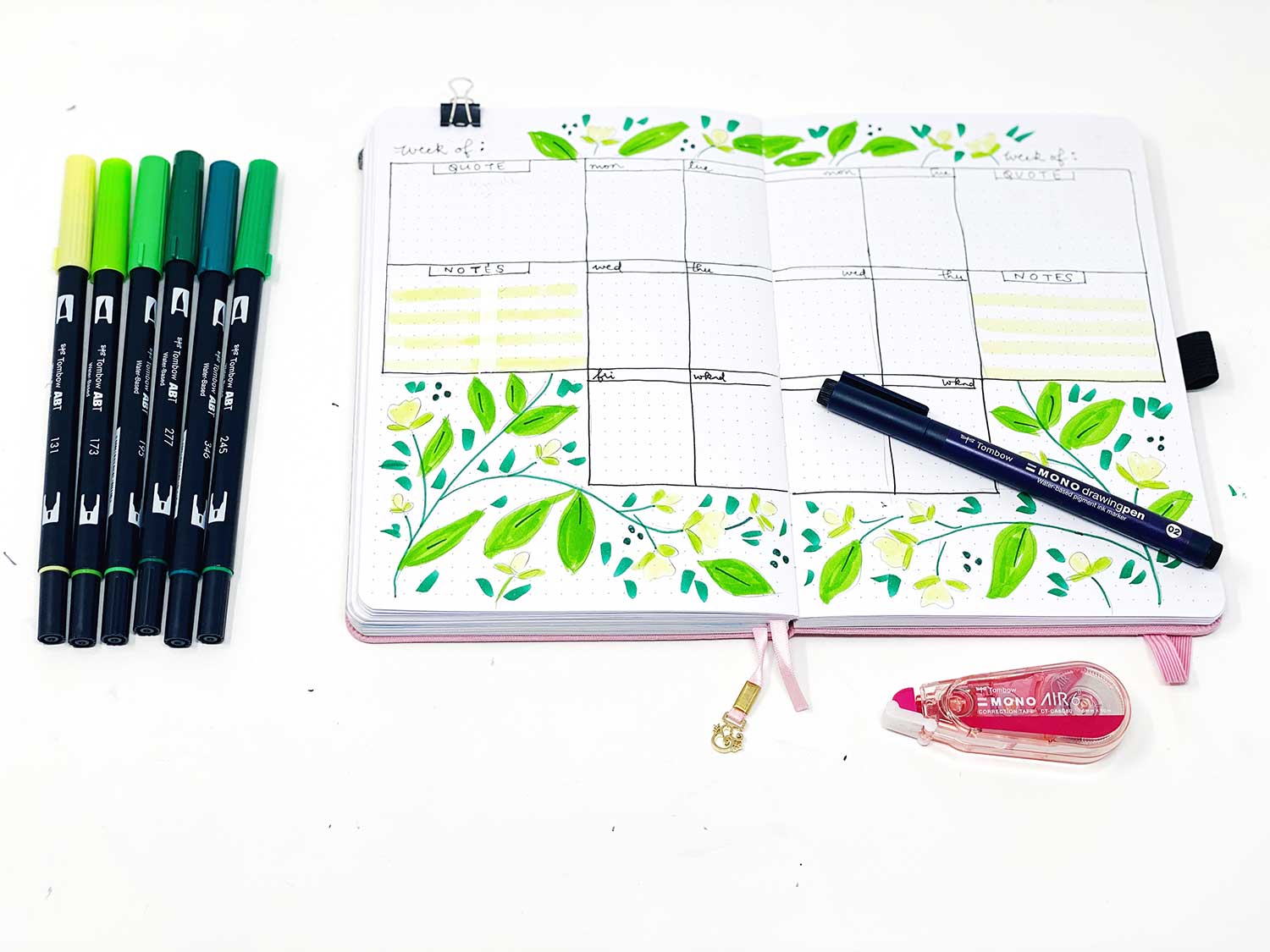 Let me know in the comments below if you enjoyed this tutorial! Do you like pre-printed planners or dot grid journals for planning?
Smitha