Hey there, I'm Katie! I want to show you how you can create easy DIY landscape lettering, and by that, I mean drawing letters with little nature landscape scenes inside them!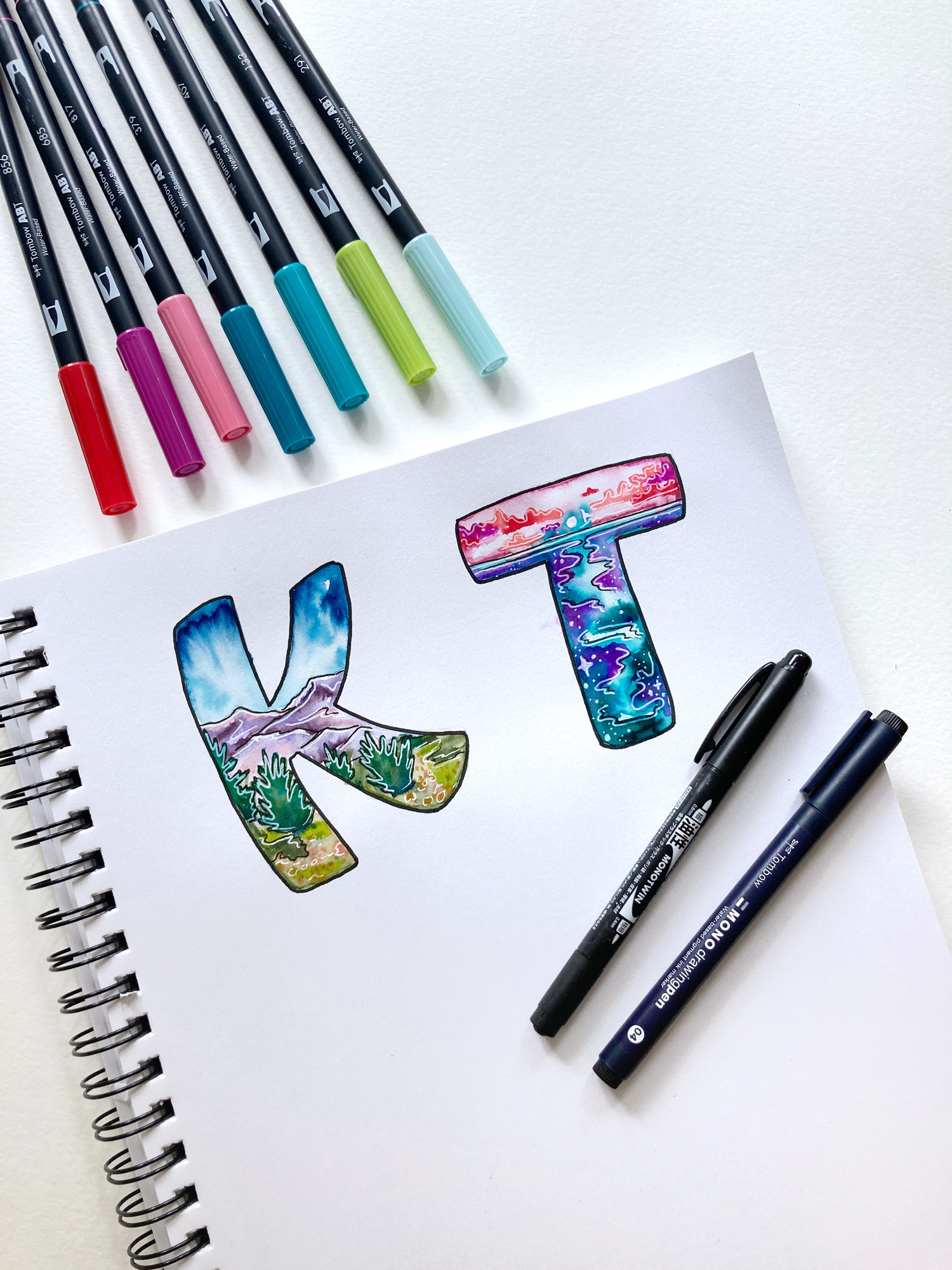 Supplies: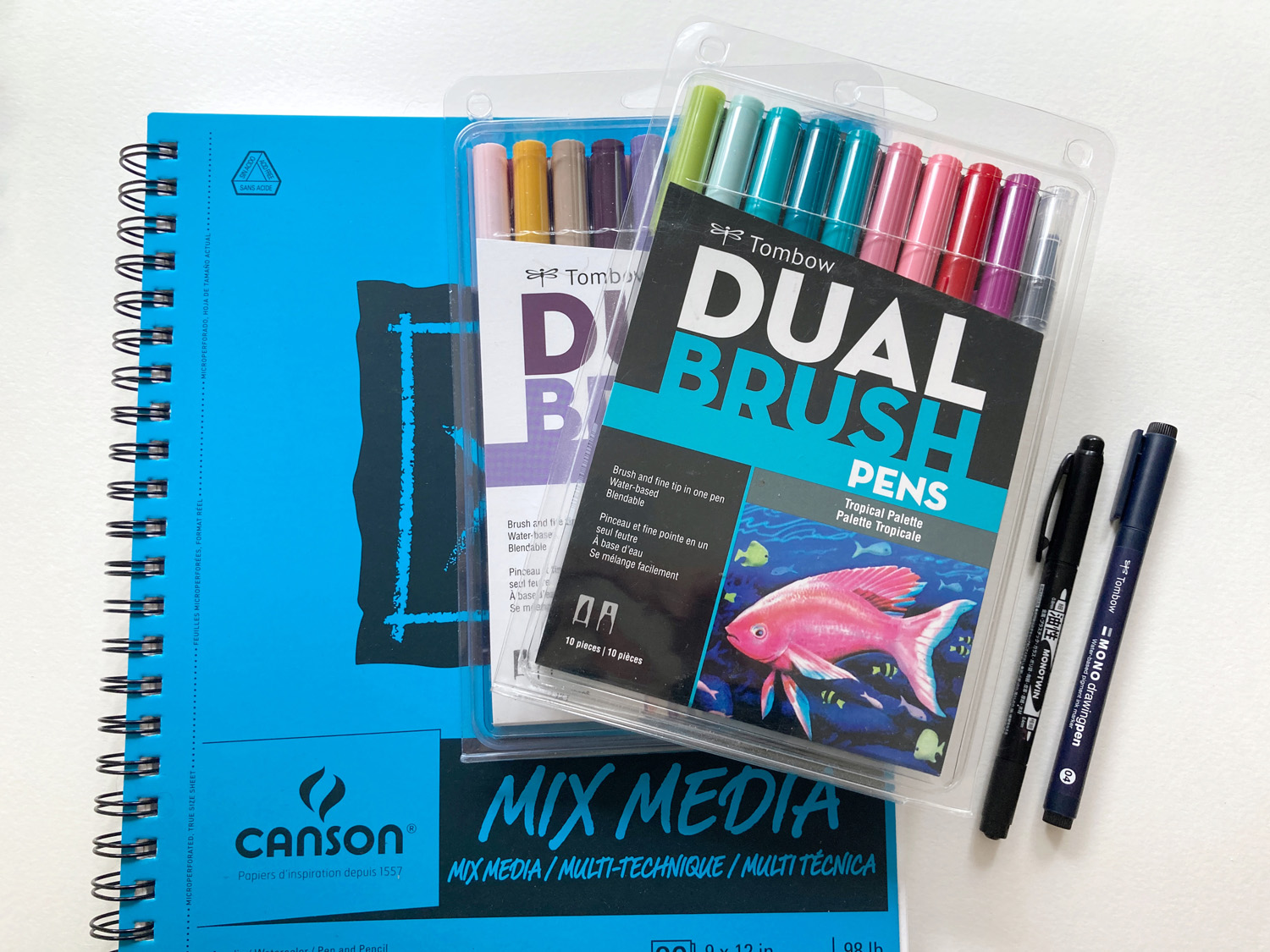 Step one:
Start by sketching out your letter outline using the MONO Drawing Pencil. I definitely recommend drawing a big blocky/bubble letter, something that will give you a lot of room inside to draw your landscape.
Step two:
Once you have the shape of your letter, sketch in your landscape. You can do any sort of nature scene that you love- the mountains, the ocean, the desert, etc!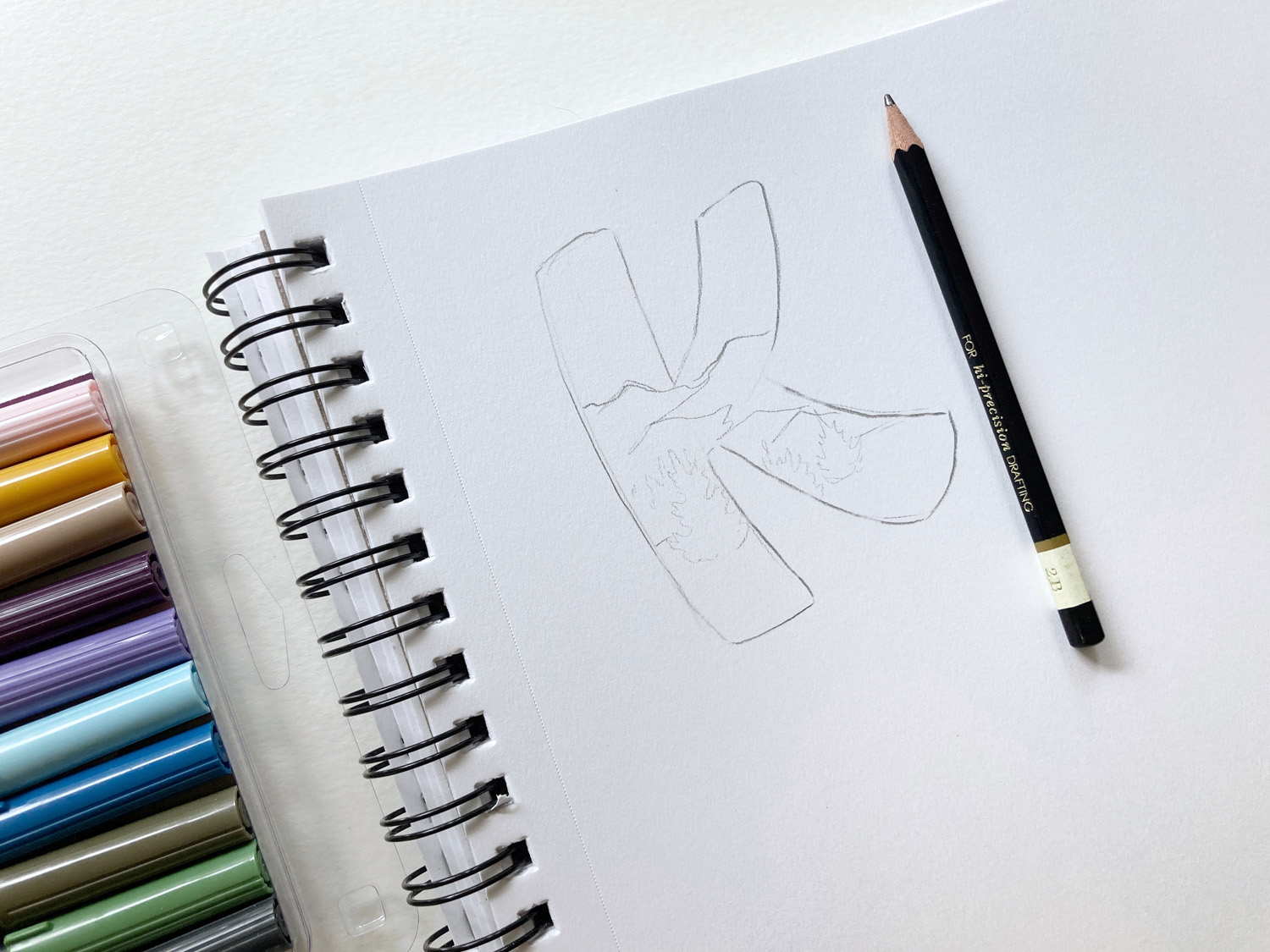 Step three:
Next, we will color in our landscape using Dual Brush Pens as watercolors.
Starting with the sky, I applied two different blue tones, keeping the lighter tone toward the bottom of the sky, with the darker shade at the top edge.
Use the Water Brush to blend the ink.
You can learn more tips for using the Dual Brush Pens as Watercolors in this post!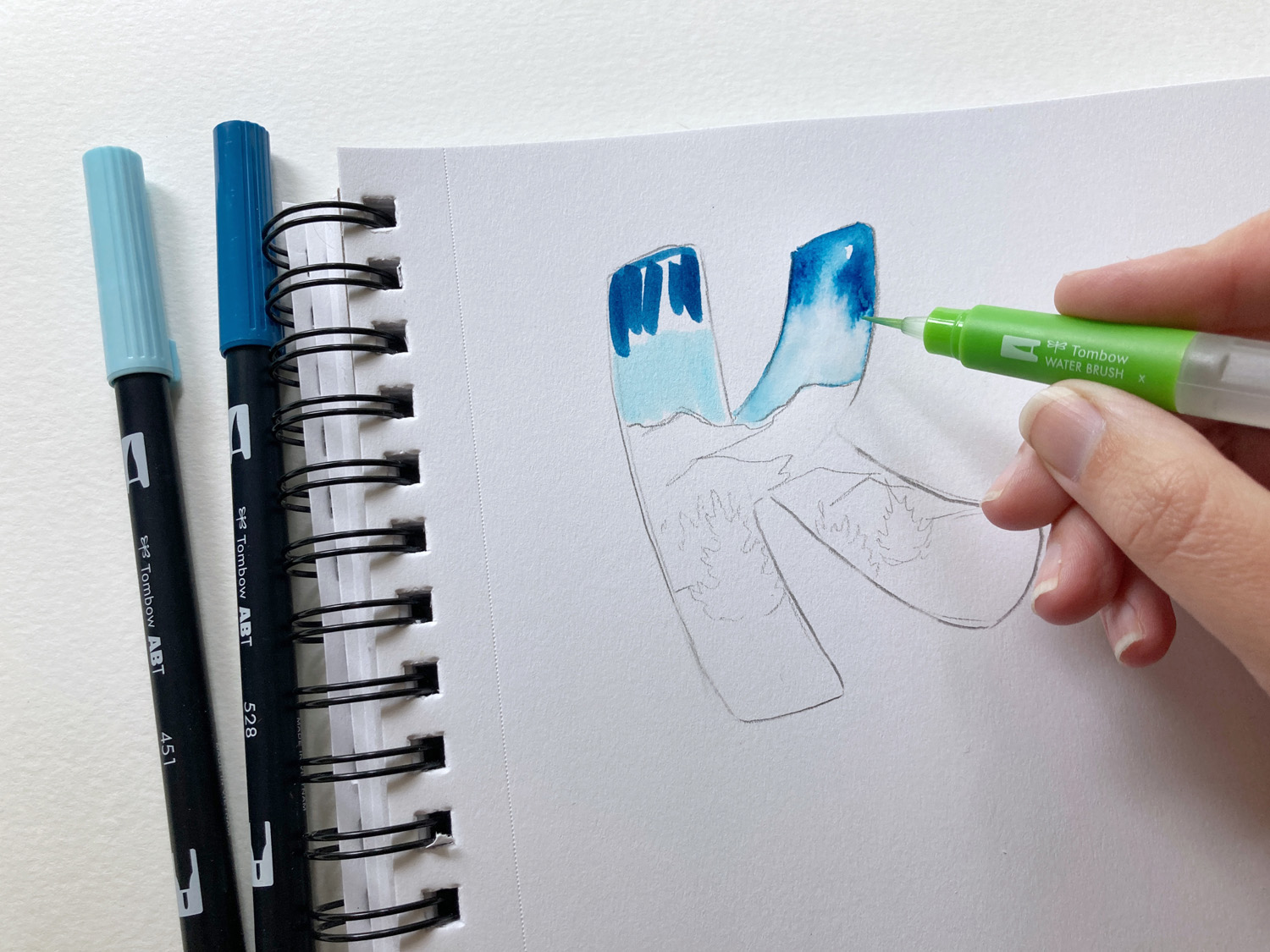 Step four:
Repeat the last step, coloring in the rest of your landscape.
Make sure that you let each section dry before moving onto the next (for example, let the mountains dry before adding the trees) so that you don't let your colors blend into each other and make a mud puddle!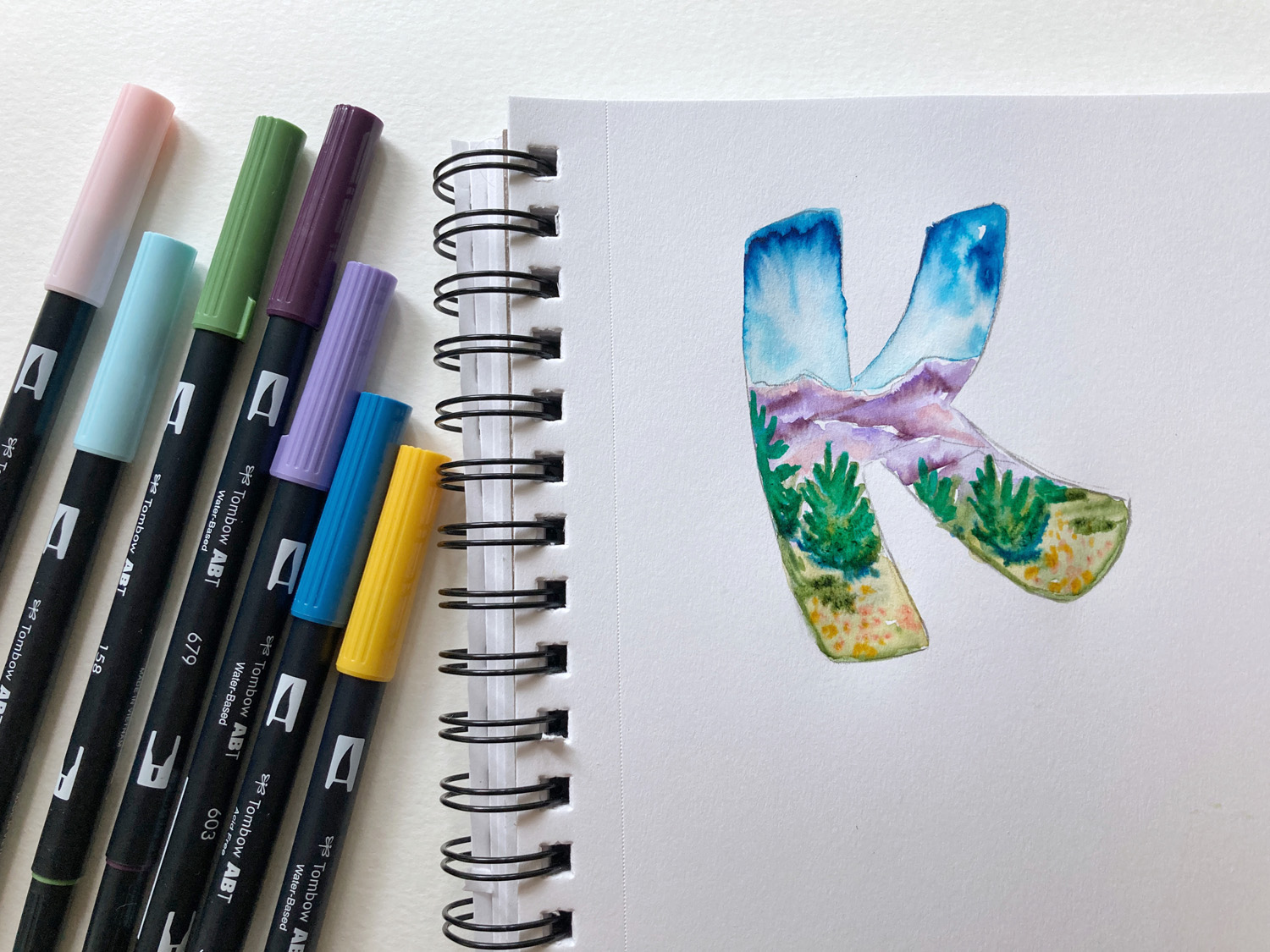 Step five:
Next, add a bold black outline using the MONO Twin Permanent Marker. If you like the look of black outlines (I do!!), you can also add more line details into your landscape using a MONO Drawing Pen (which comes in multiple tip sizes).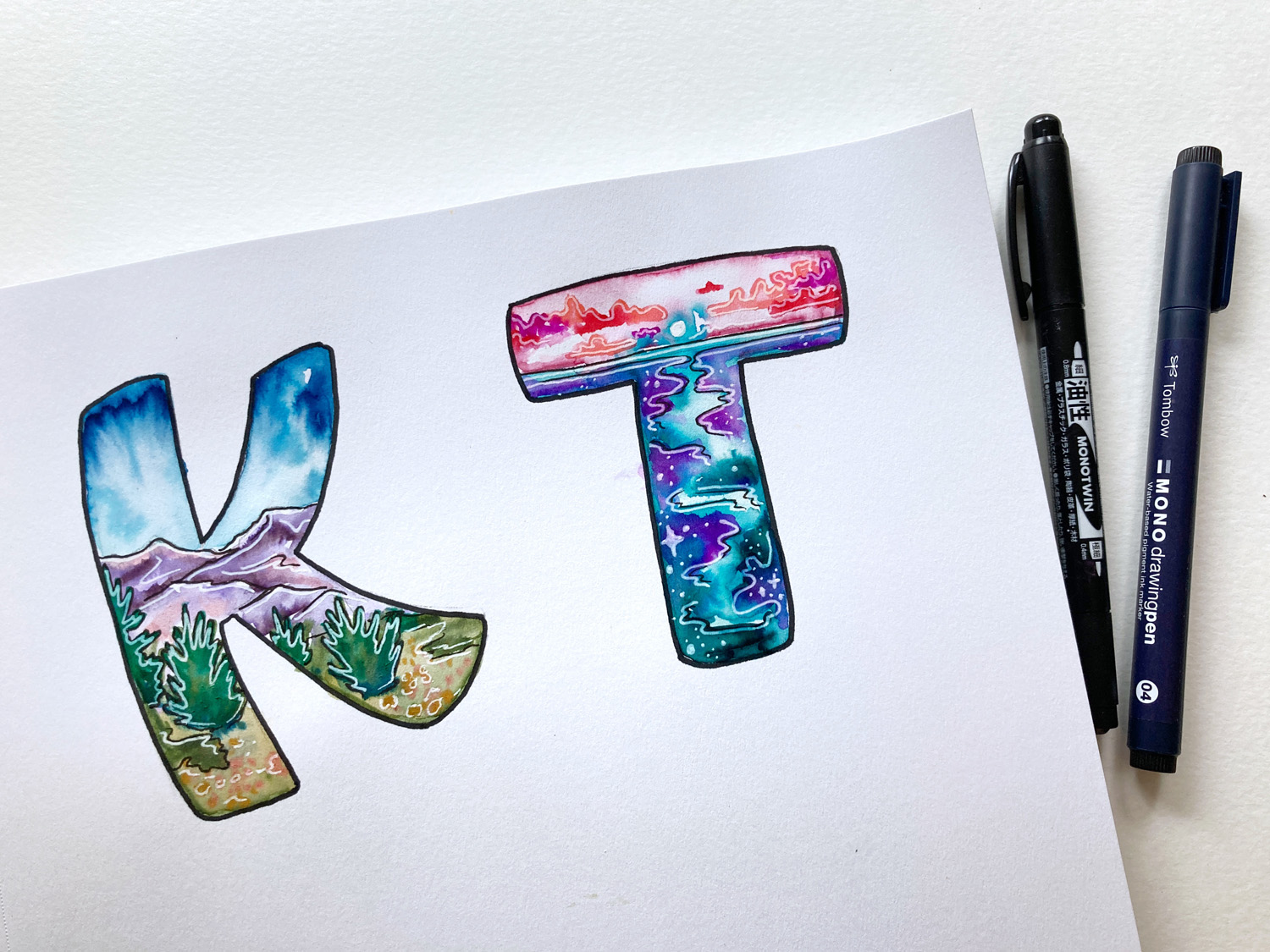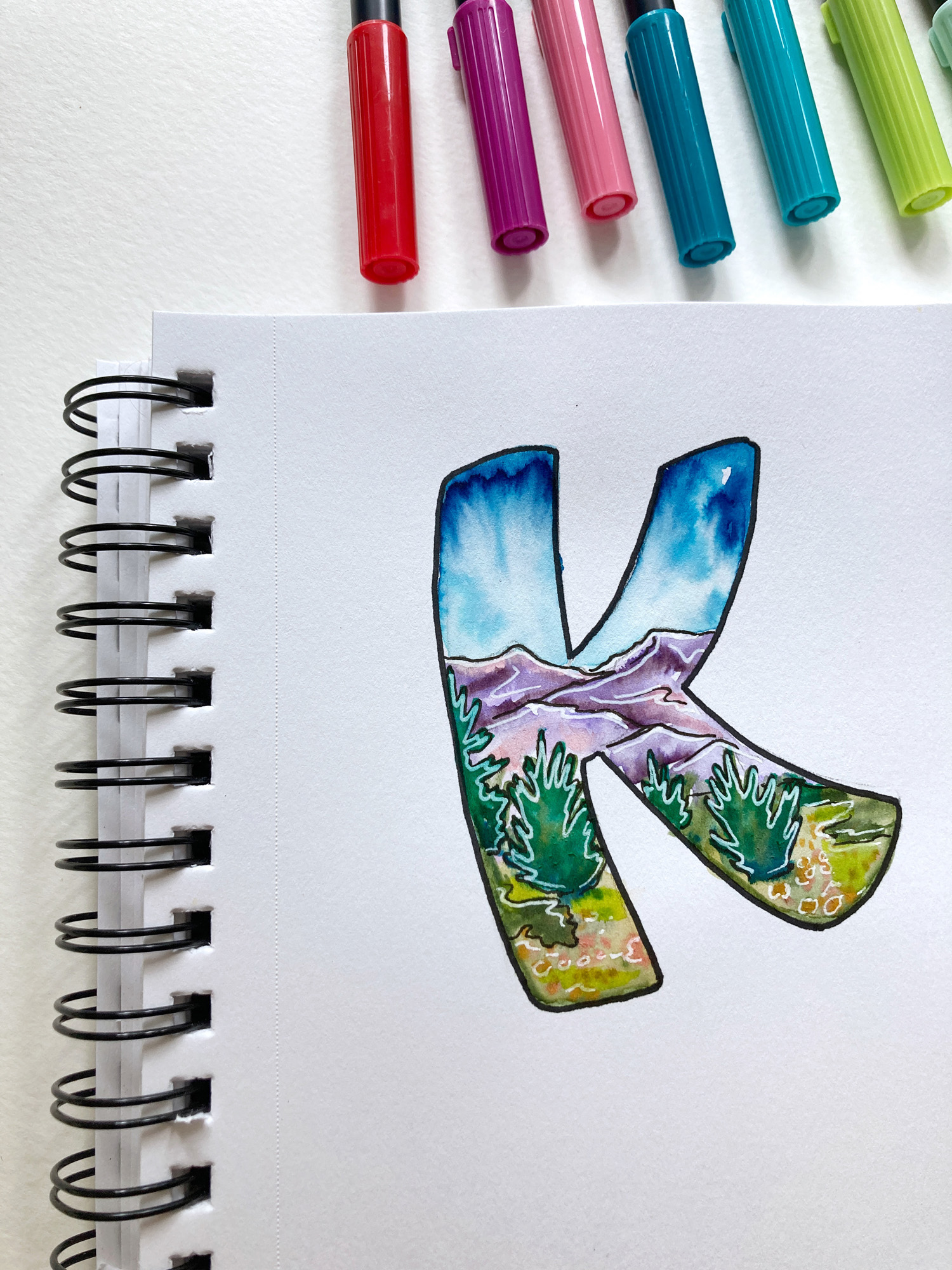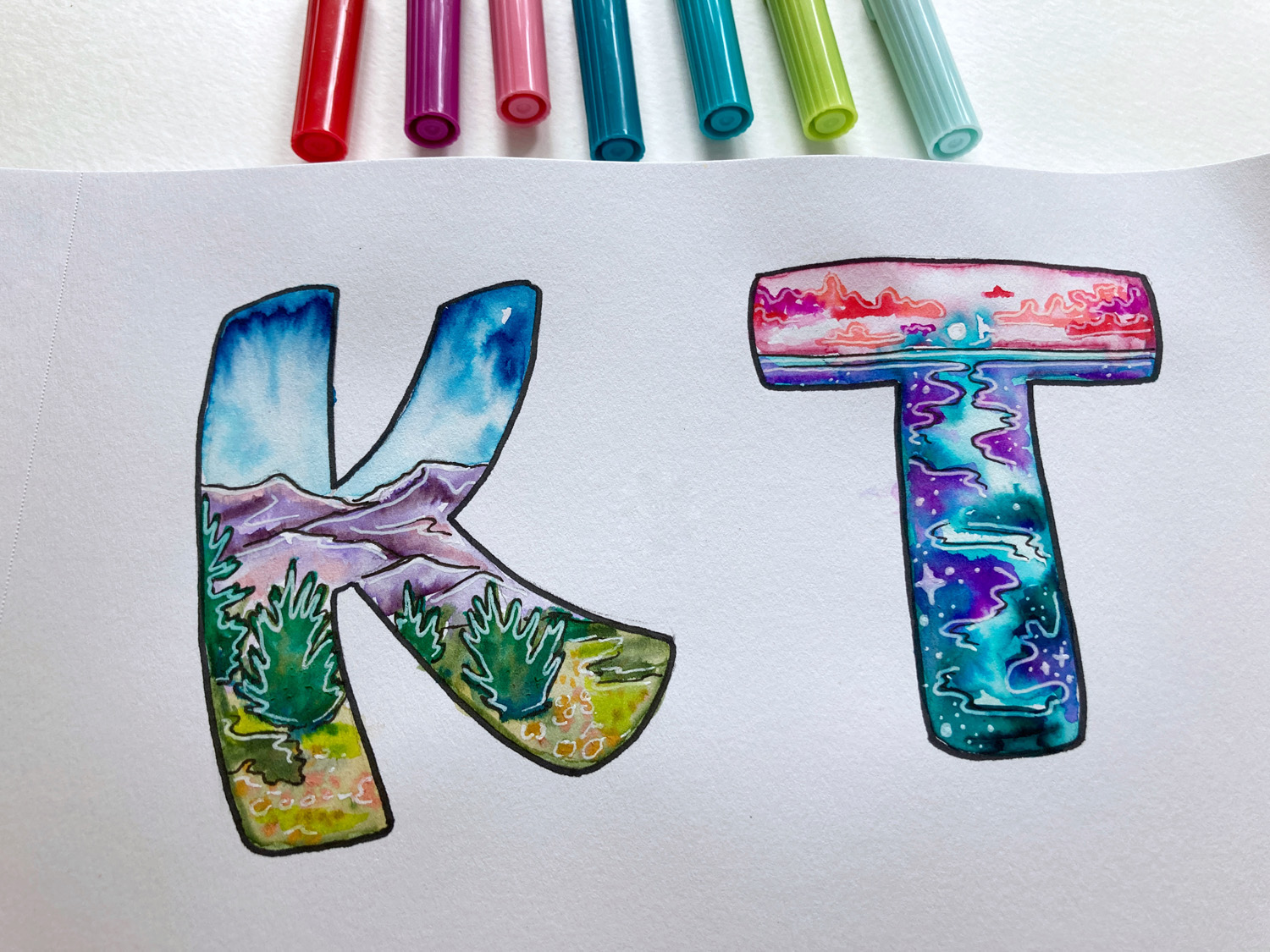 You just illustrated your own landscape lettering art! yay! Thanks for following along! I hope you enjoyed this tutorial, you can now start going by Bob Ross!
Remember that if you make your own version, be sure to tag @tombowusa and myself @studio.katie on Instagram, because we would LOVE to see it!