Hello Tombow friends, it's plant mom and letterer Jennie! I'm going to share a technique to add a botanical look to your letters.
Supplies:
Step One:
I always start my layered lettering pieces with a very light color. For the word "plant mom," I used Dual Brush Pen 131-Lemon Lime. I try to pick a color that would easily blend with the effect I'm trying to create.
Step Two:
Make leaves by dragging the brush tip of your Dual Brush Pen, Then push down and drag the tip again. Dragging the tip makes the beginning and end of the leaf thinner. I start with a light color that is close to the base. In this case, 133-Chartreuse.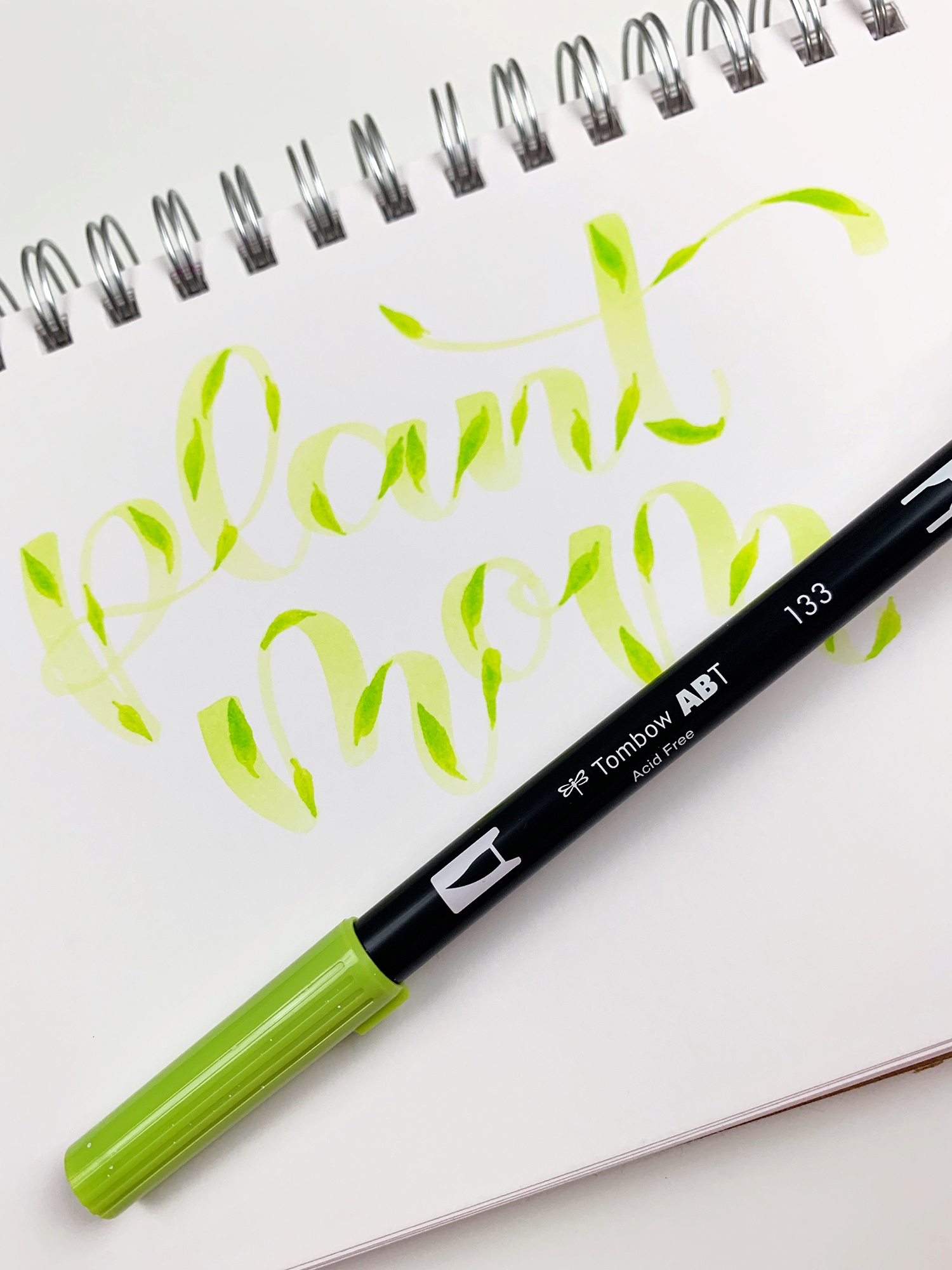 Step Three:
Layer, layer, layer! Use as many colors as you want. Start from light to dark. At the end, you might want to fill some spaces using a light or medium color.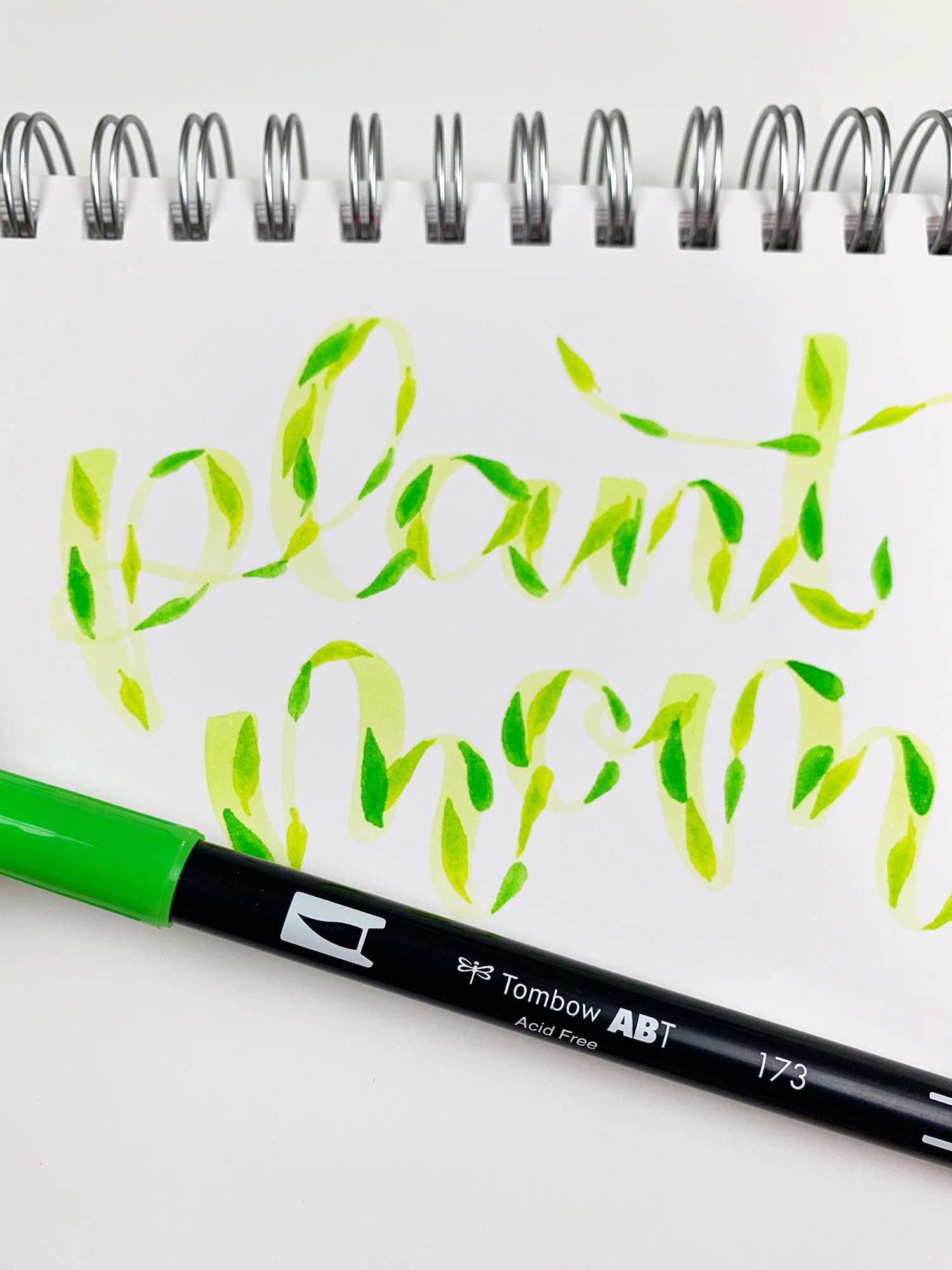 Step Four:
Add a shadow with the Tombow MONO Drawing Pen. You could also use the felt tip of a Dual Brush Pen, a Tombow TwinTone Marker, or the Fudenosuke Brush Pens.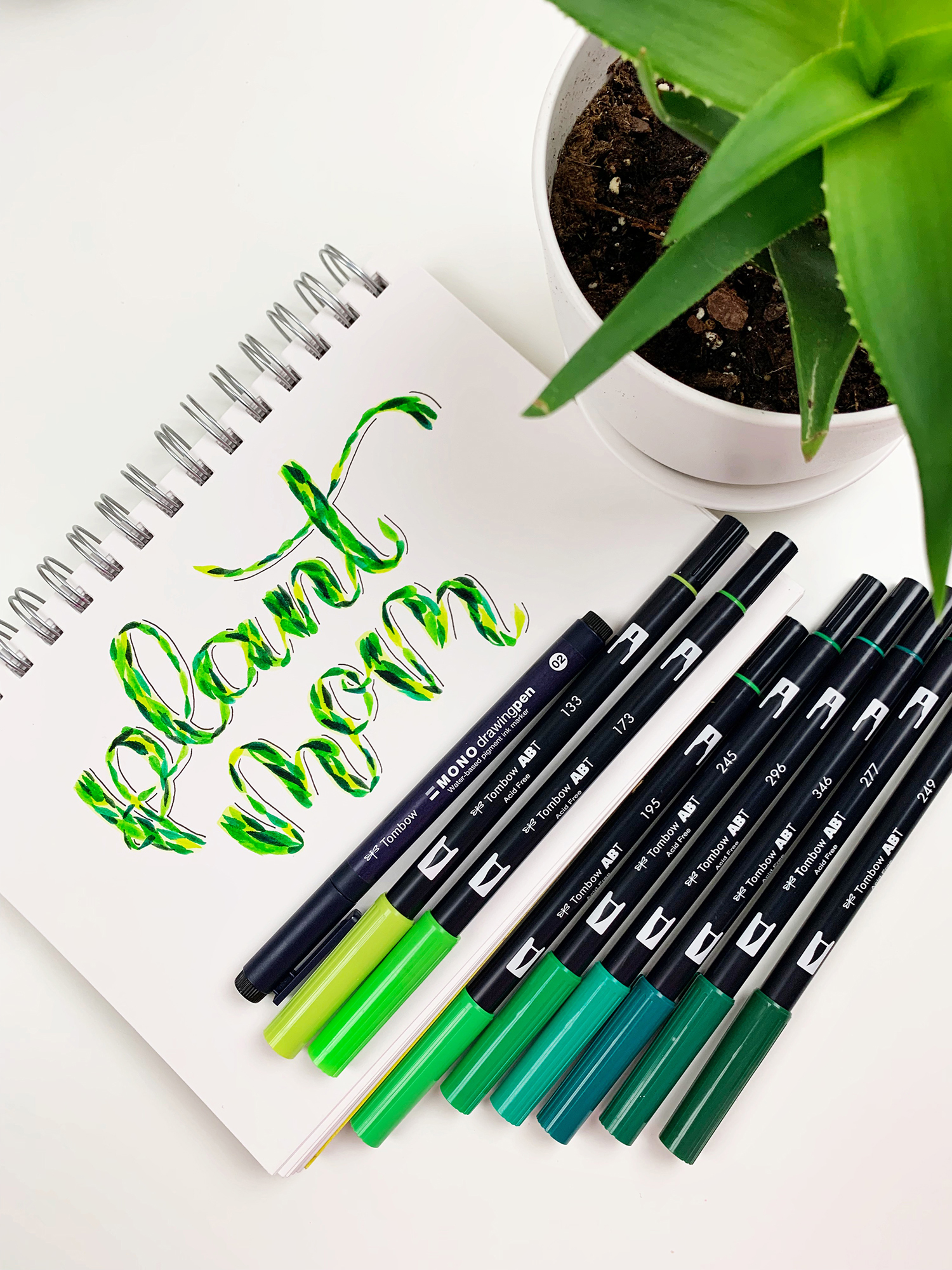 Since plants are organic, each leaf should be a different shape or size.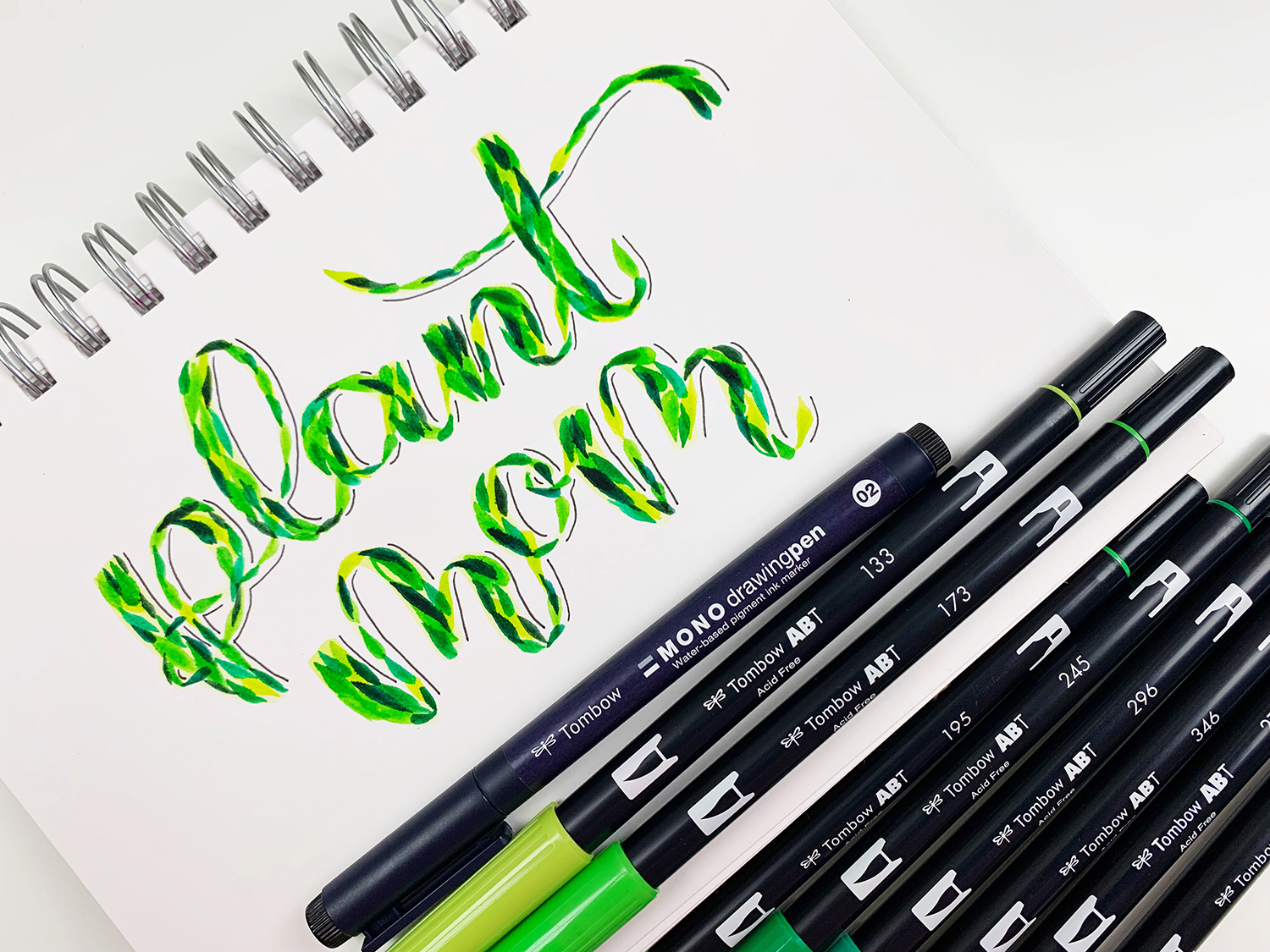 Here are three more projects for the crafty plant moms:
3 Easy Wreaths to Draw in Your Journal
Create a Floral Swatch Pattern for Tombow's TwinTone Markers
How to Create a Botanical Drawing Journal Spread
I hope you enjoyed this post! Take care!