What You'll Need:
2 ABT PRO Alcohol-Based Markers in similar shades: I used P535 and P452 in this tutorial (I added some tips for picking colors below)
Bristol or Marker paper
Choosing Your Colors:
In my opinion, the most important step to blending alcohol markers while lettering is choosing colors. Since the area you have for blending is so small, similar colors work best. If the colors contrast too much, it will be harder to get the blend to look smooth.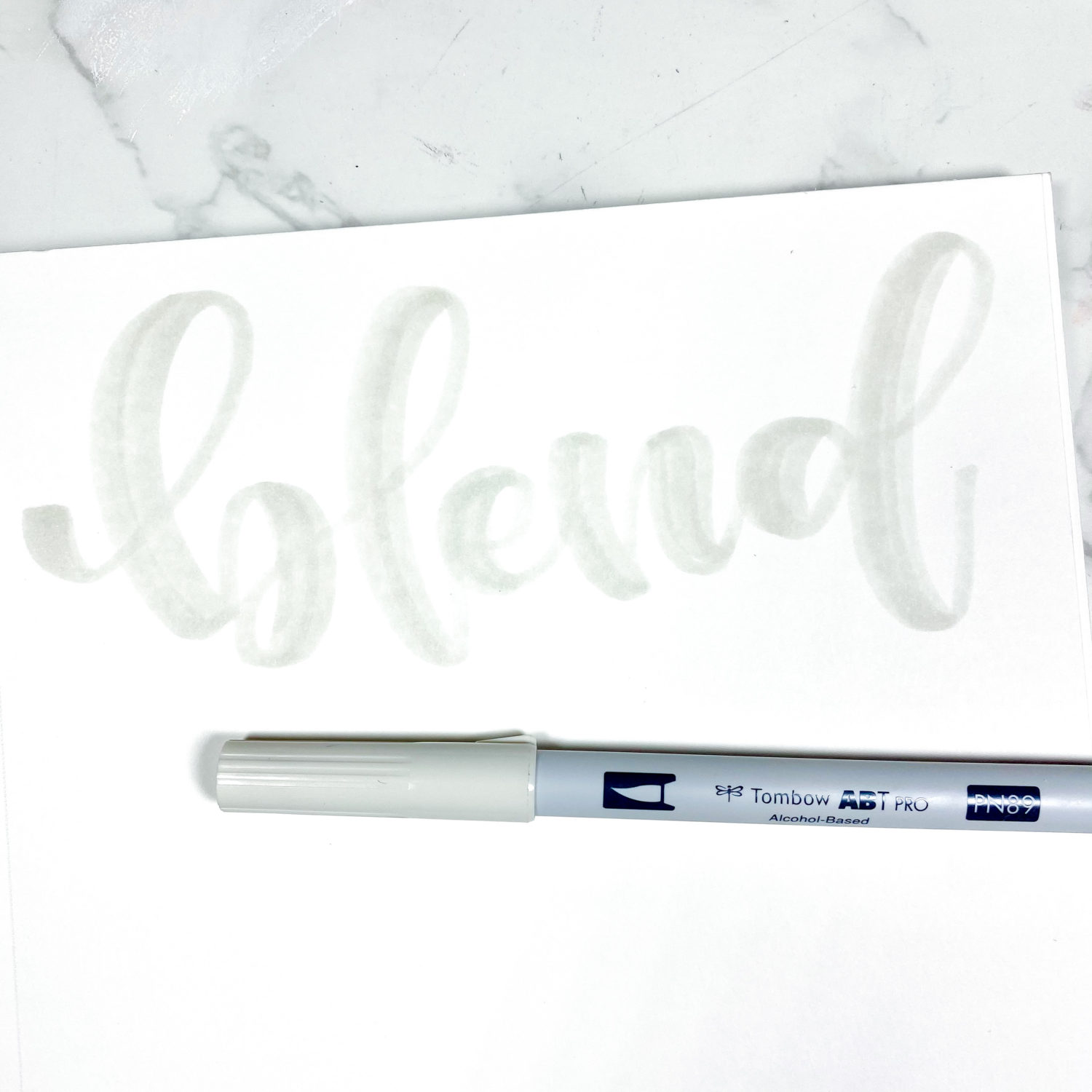 Step 1:
Sketch out your word(s) using a N95 ABT PRO Marker. This creates a base for your blended lettering. I like to double the thickness of the downstrokes, but that is optional based on your preference.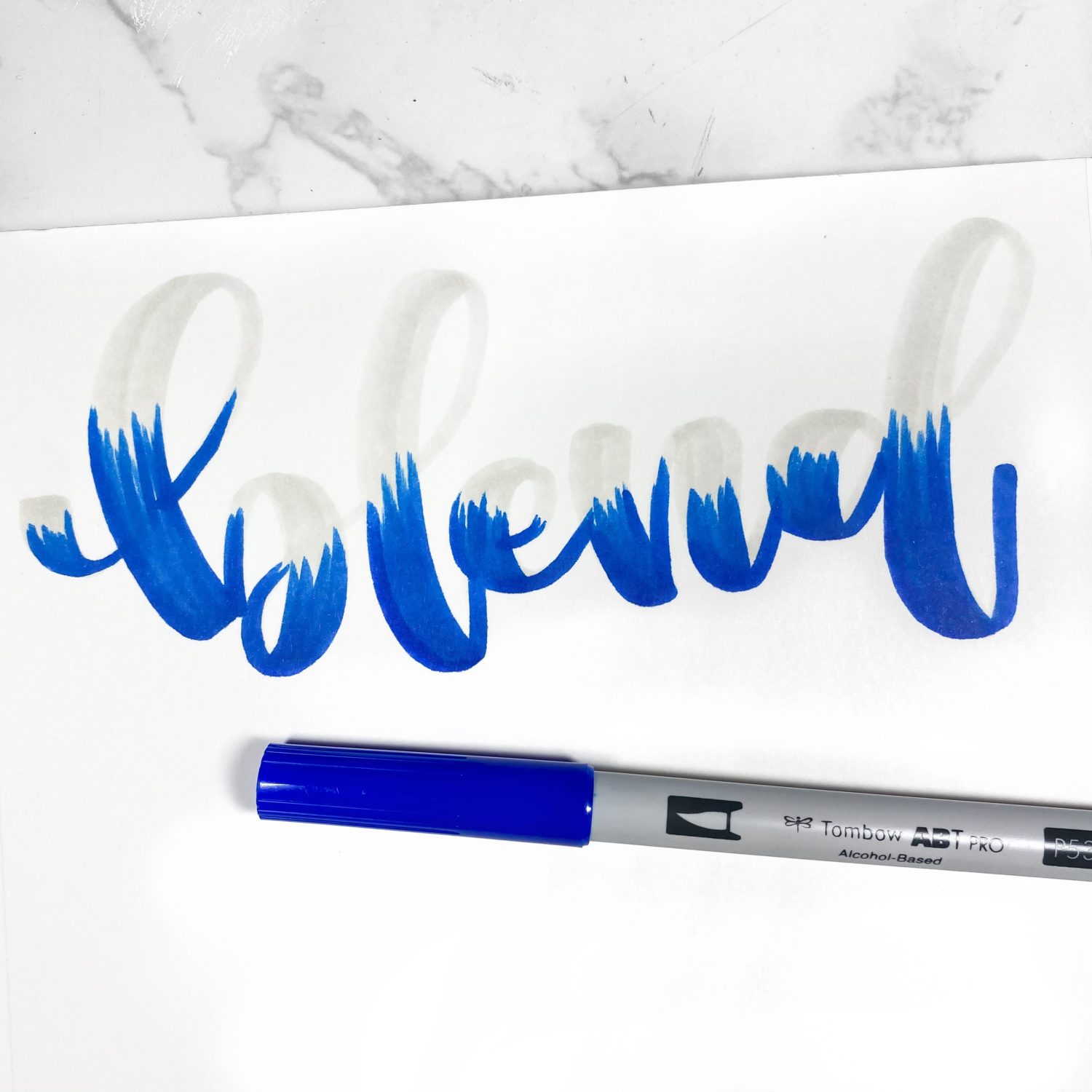 Step 2:
Starting at the bottom of the word and going up, add the darker of your two colors in quick lines using the brush tip. I make the bottom of the lines saturated and taper it out as I move up to the middle of the letter. Make sure not to add too much pressure, as you don't want the ink stick where you first placed it.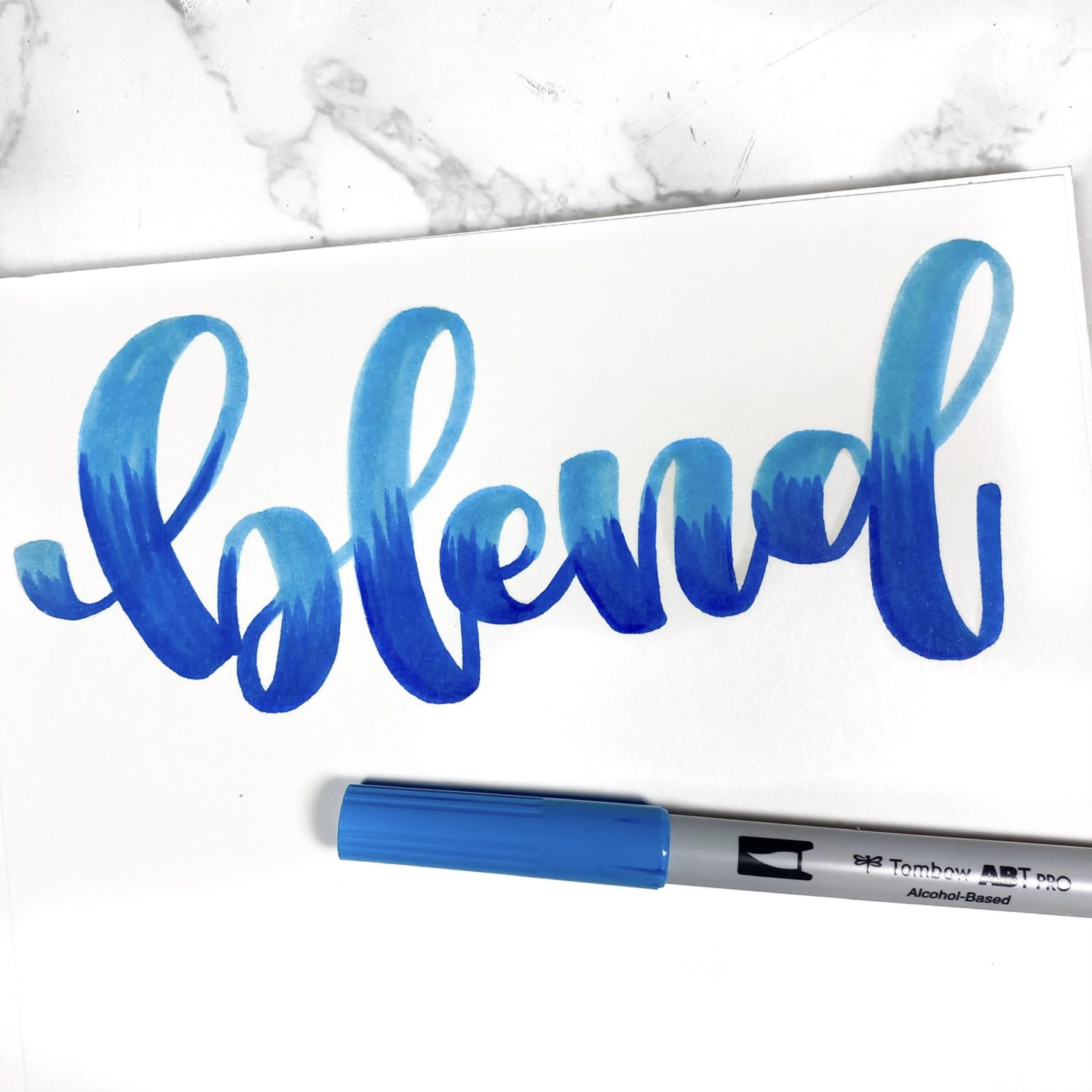 Step 3:
Starting at the top of the letter, add the lighter color using the same technique you used in the previous step but flipped upside down. This way, the tapered section is still in the middle of the letter. You should start to see a gradient forming as the colors blend. Don't worry if the colors aren't entirely blended yet.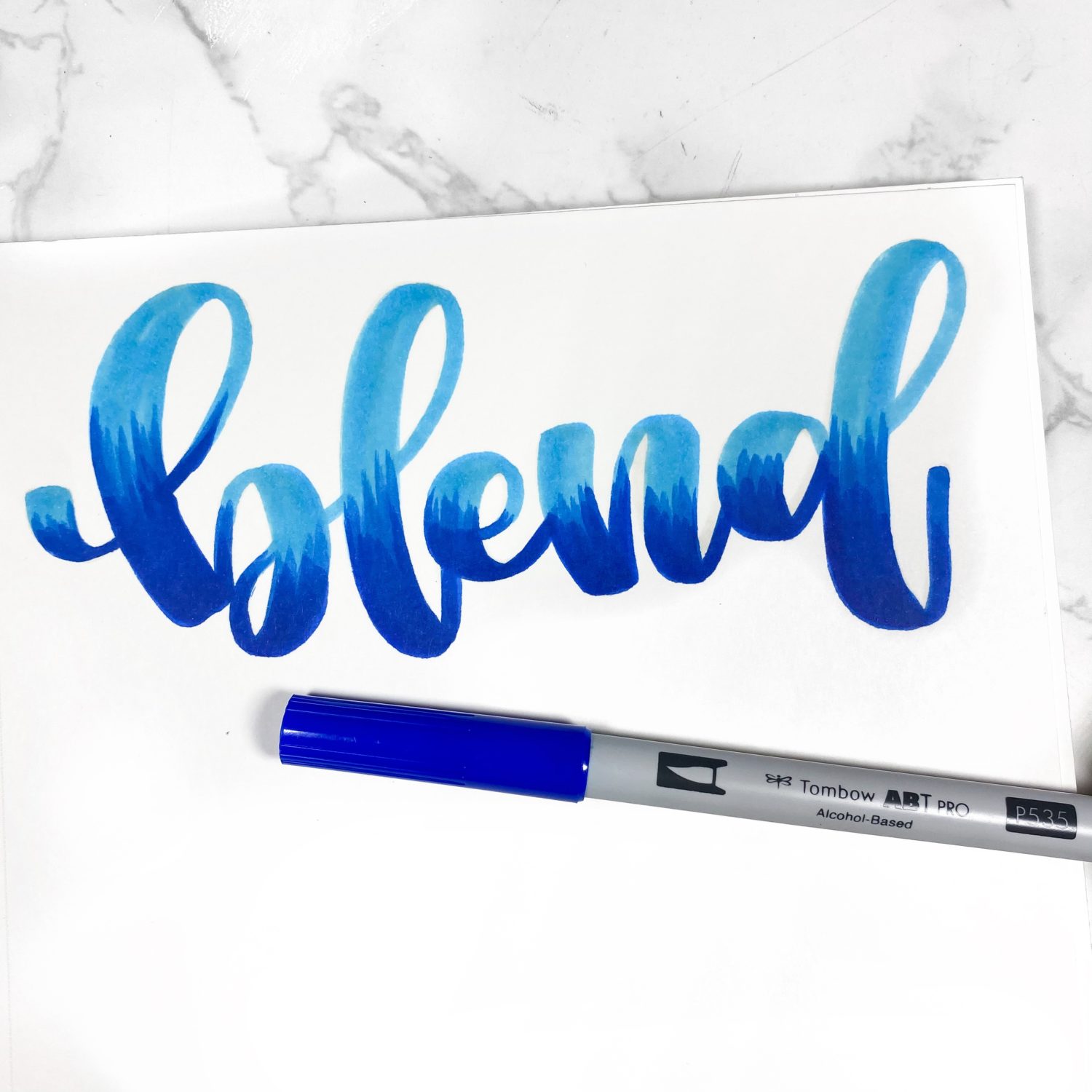 Step 4:
Now that you have a base layer, go back in and add the darker color in longer and thinner strokes. For this step, I like to break each downstroke up into thirds with the bottom third completely saturated in the darker color and the middle third filled with the thin and tapered dark strokes.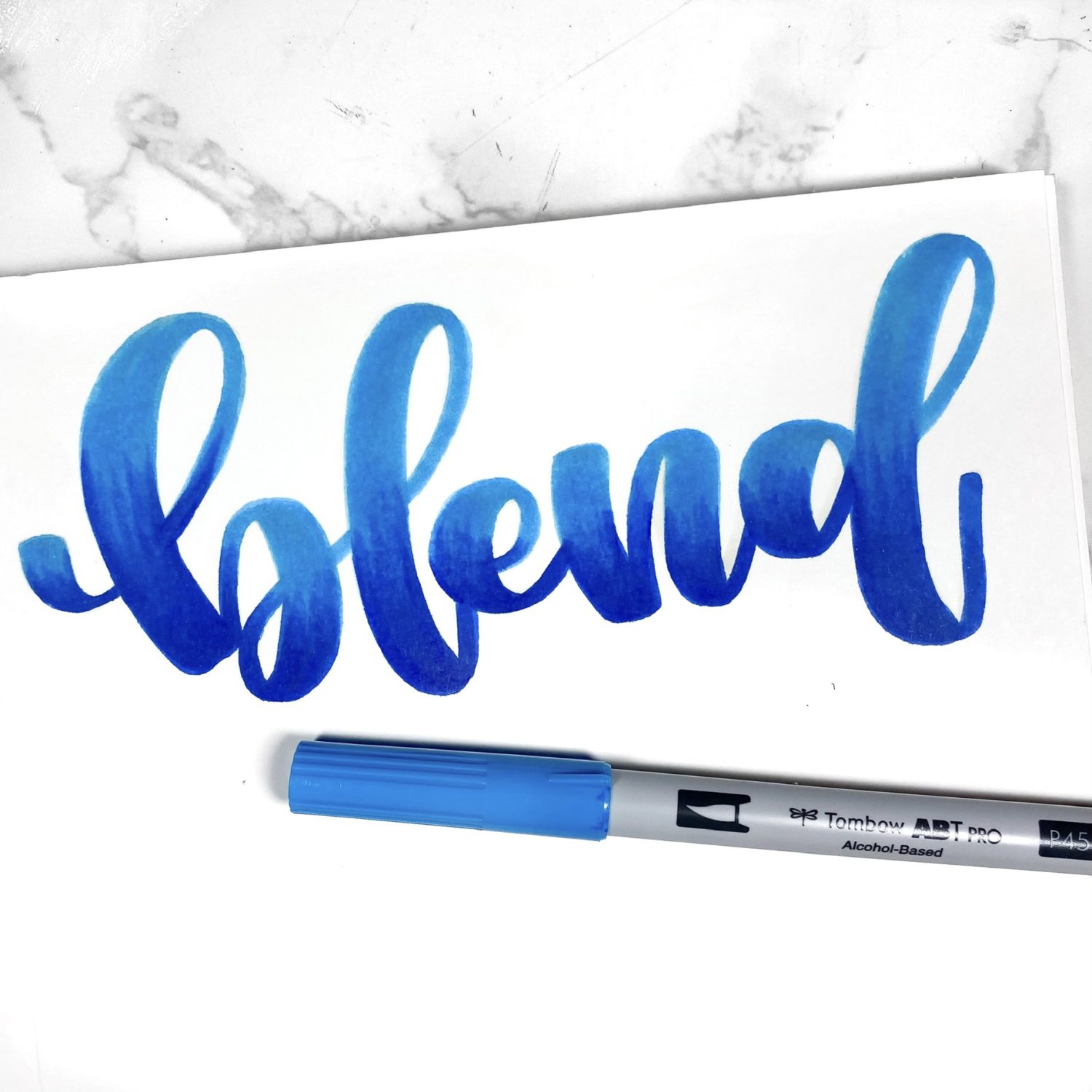 Step 5:
Finally, use the same technique with your lighter color. This time completely saturating the top third of the downstroke with the lighter color and adding thin strokes to the middle third. To finish, blend the colors by drawing small circles in the middle third using the lighter color. The ink will continue to change and blend as it dries, so it's best not to overdo it with adding colors.
All done! If you try this out, make sure to tag @tombowusa so we can see what you create!
Want to try some other projects using your ABT PRO Alcohol-Based Markers? Here are a few of my favorites:
• How to Draw a Holiday Gift Bow Using ABT PRO by Katie Smith
• Spring Flower Tutorial Using ABT PRO Markers by Smitha Katti
• Fashion Illustration with ABT PRO Alcohol-Based Marker 12pk Fashion Palette by Jessica Mack