Hey Tombow fans, it's Mandy from @thebrewtifulword showing you how to create an easy desert scene inside your lettering! This project is inspired by all the desert and boho-themed art I've been seeing everywhere. Are you a fan too? Great! Let's gather our supplies and get started!
MATERIALS
2 sheets of marker paper
Light Pad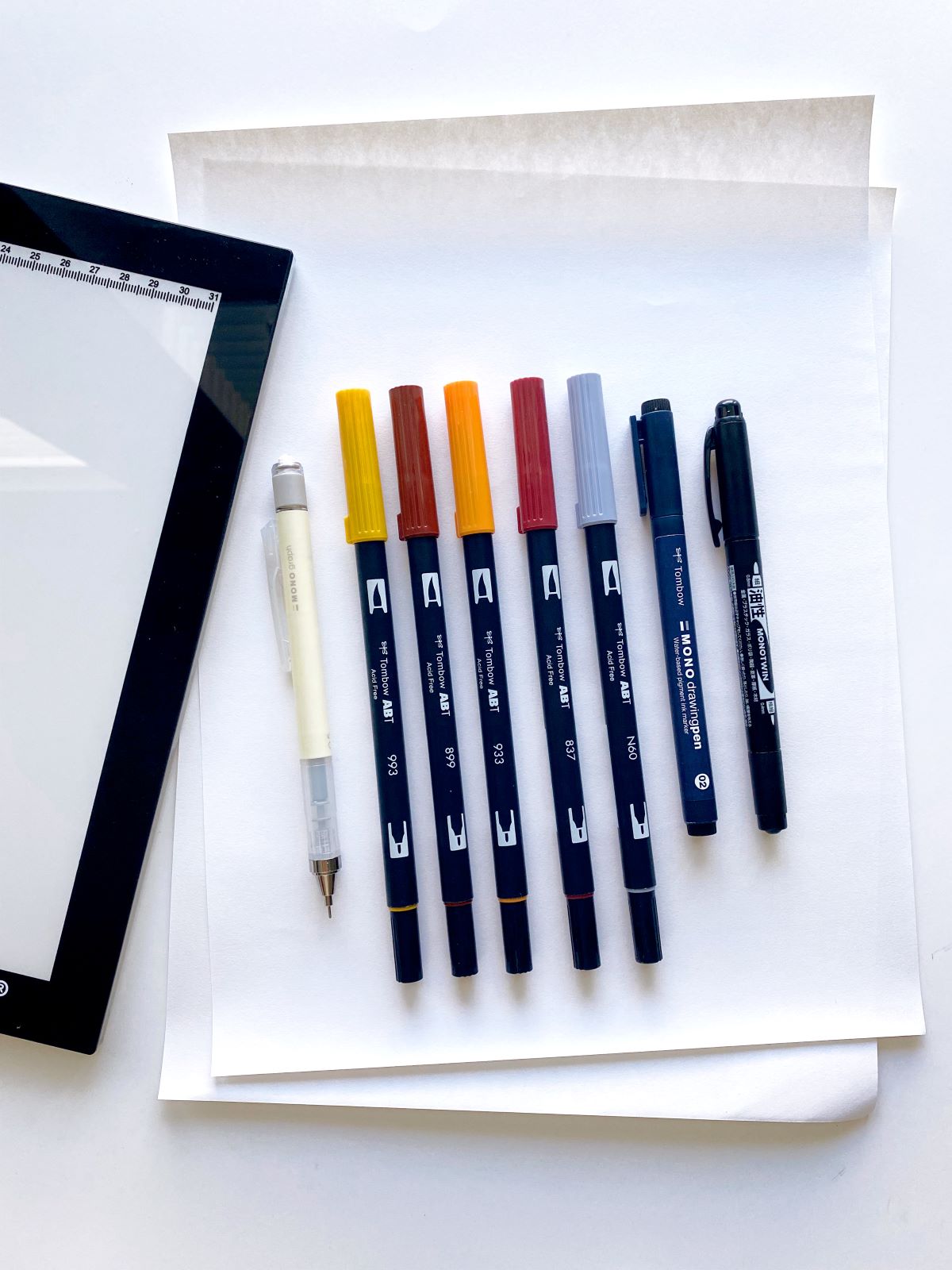 STEP 1 – Letter out desert
Using Dual Brush Pen 899, letter out the word desert onto your first sheet of marker paper. Add extra downstrokes to both the left and right sides of each letter to make it look thicker and chunkier. The chunkier the letter, the better! I tried out 2 ways to letter it out and liked the bottom the best because the letters looked better spaced out.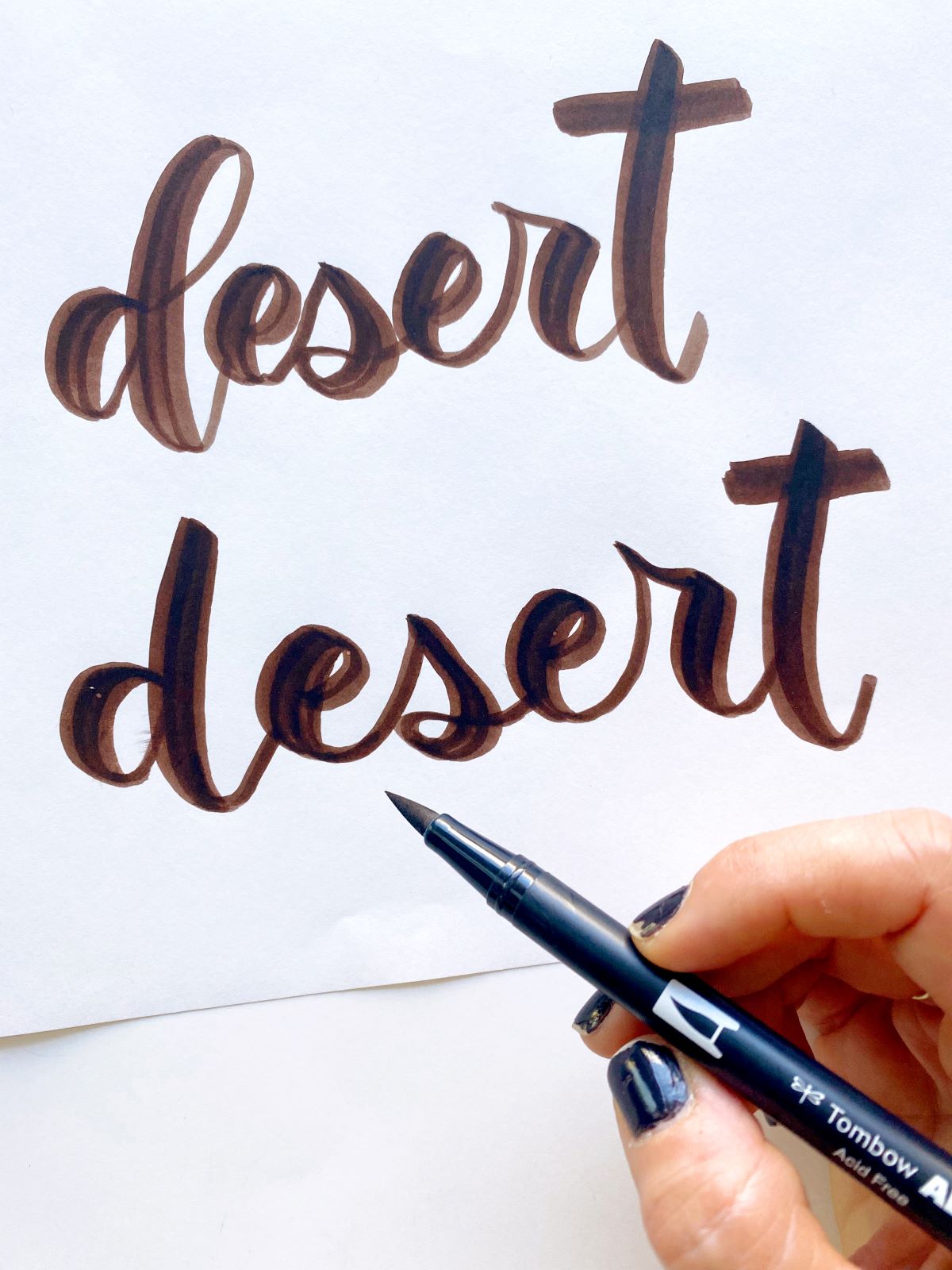 Next, put that piece of paper onto your light pad (turn it on), and then put the second piece of marker paper directly on top of the first.  Use the MONO Twin Permanent Marker to trace the outline of your letters. This marker is perfect for this since the ink is permanent and won't smudge when adding color later on.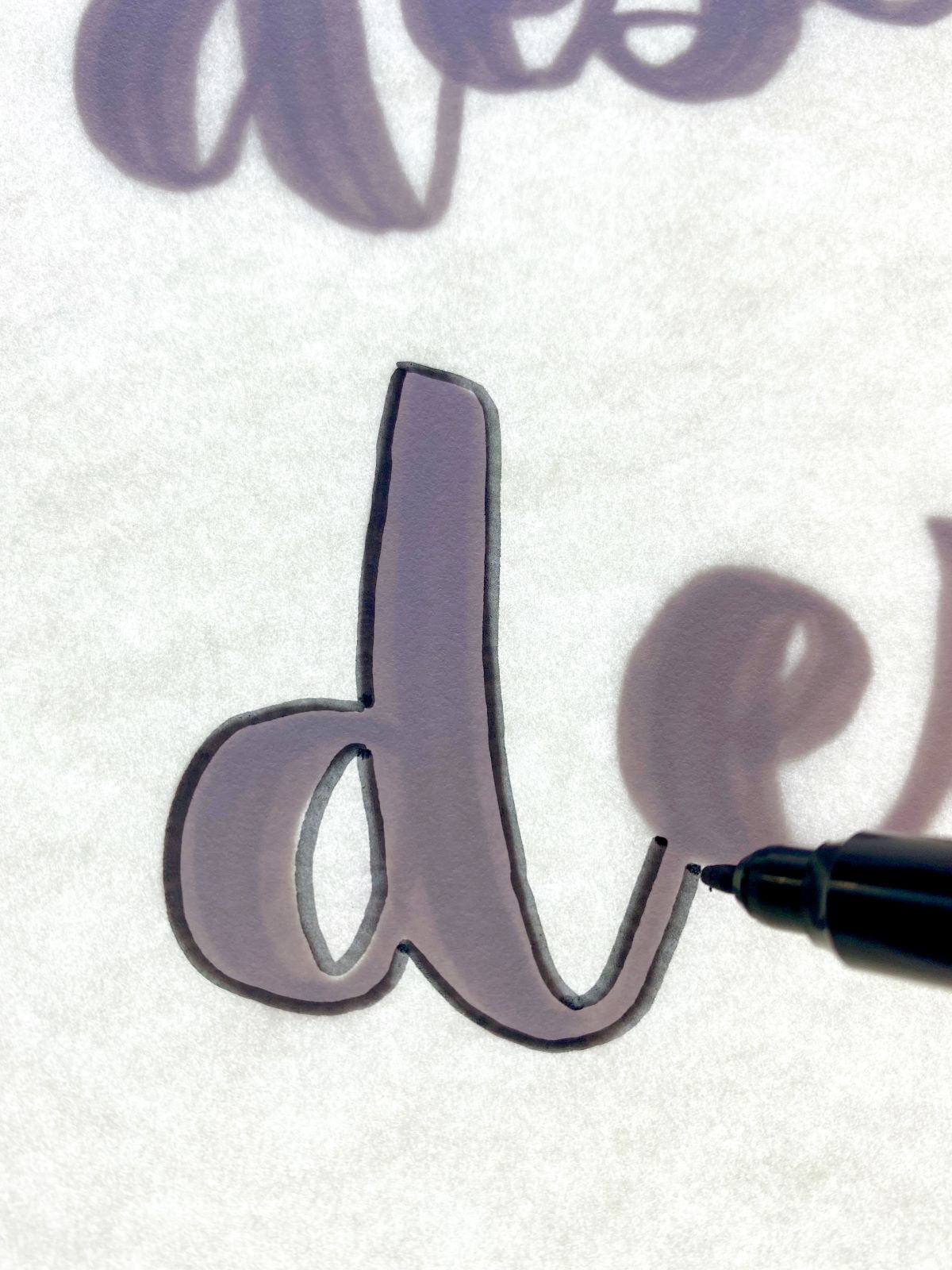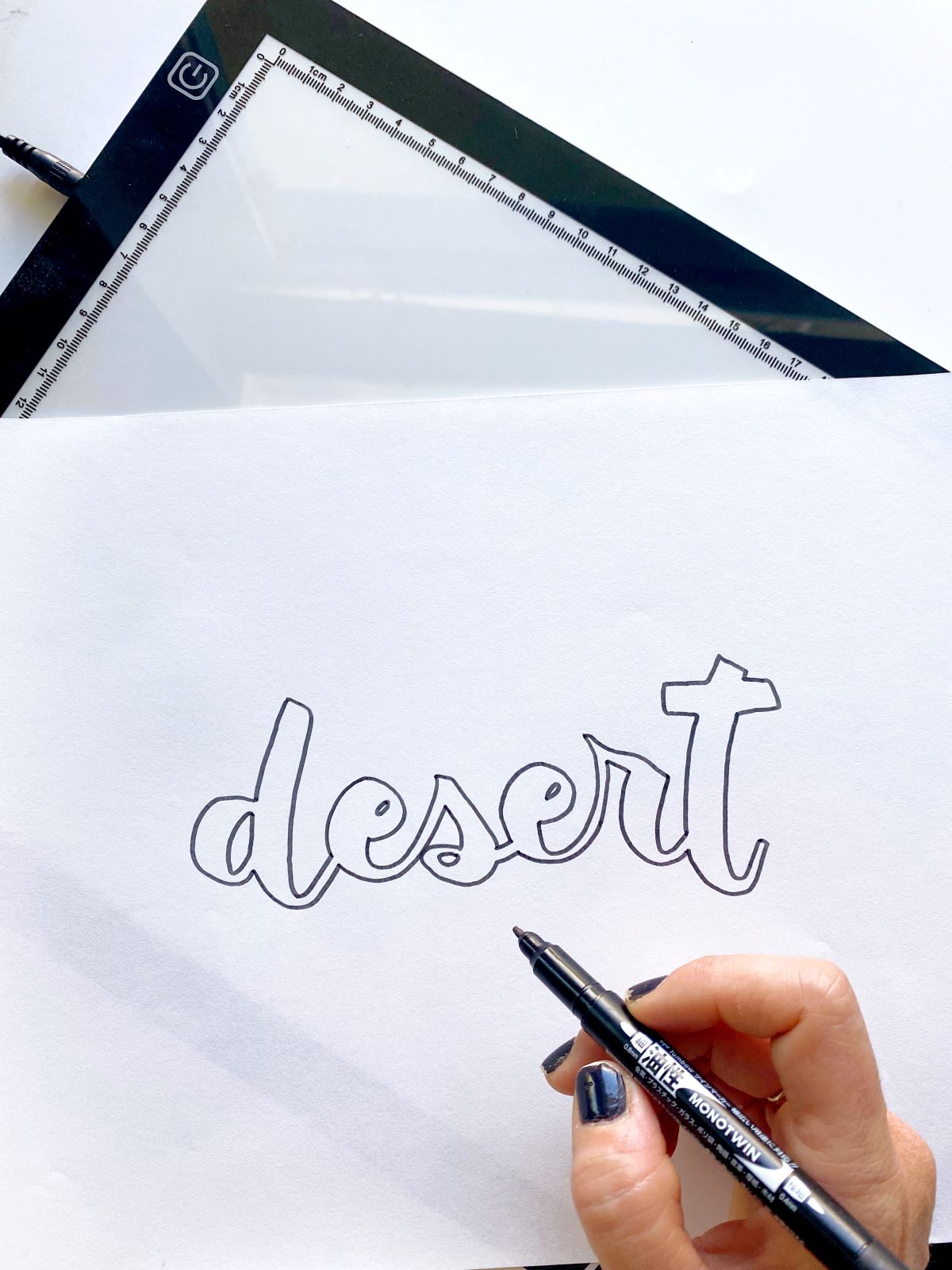 STEP 2 – Create the desert scene
Using the MONO Graph Mechanical Pencil, draw lines through the whole word to represent the sand. Then draw a sun shape at the top of the letter t.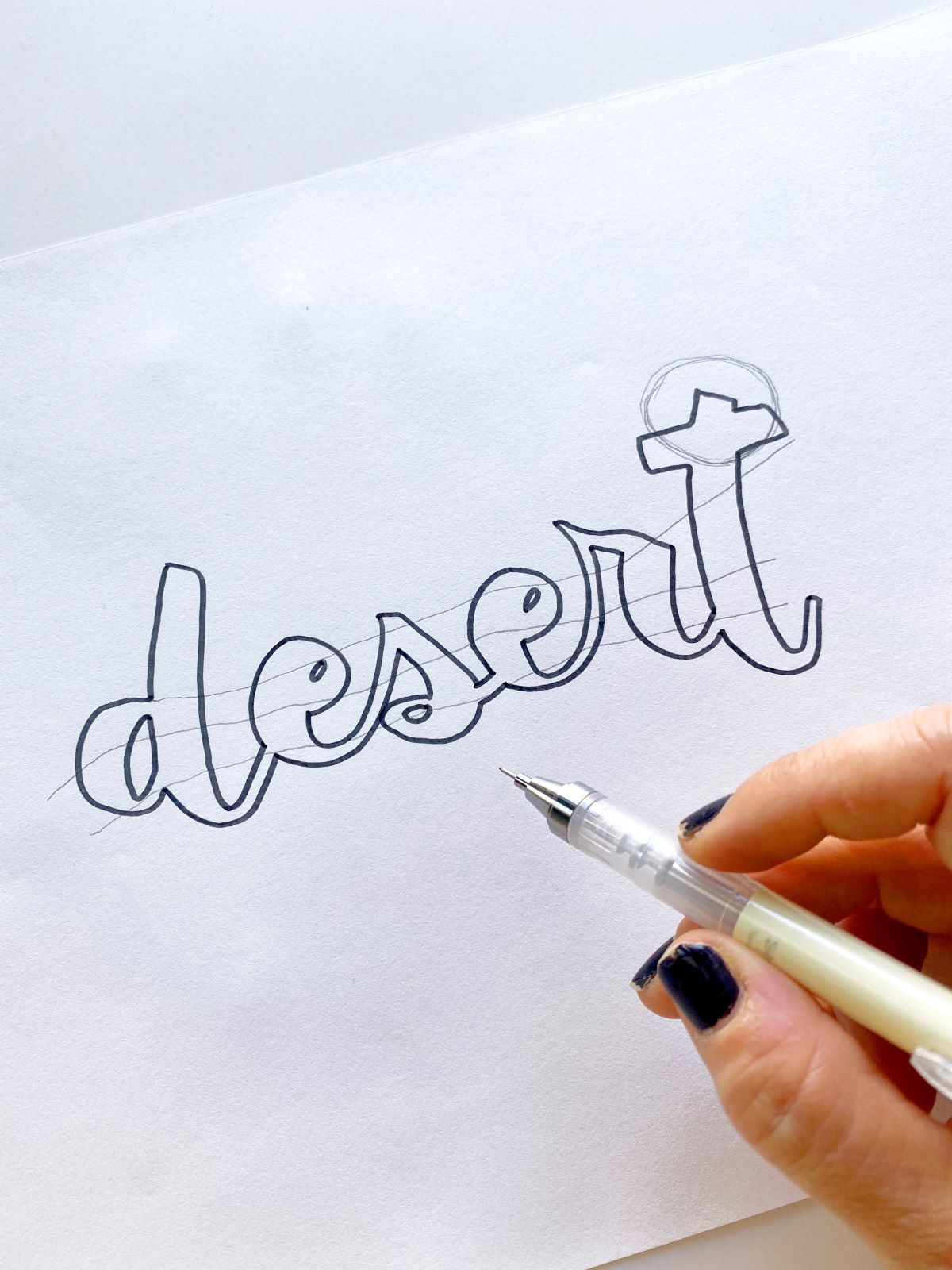 Next, use Dual Brush Pen 933 to color in the top part of your sand inside the letters only.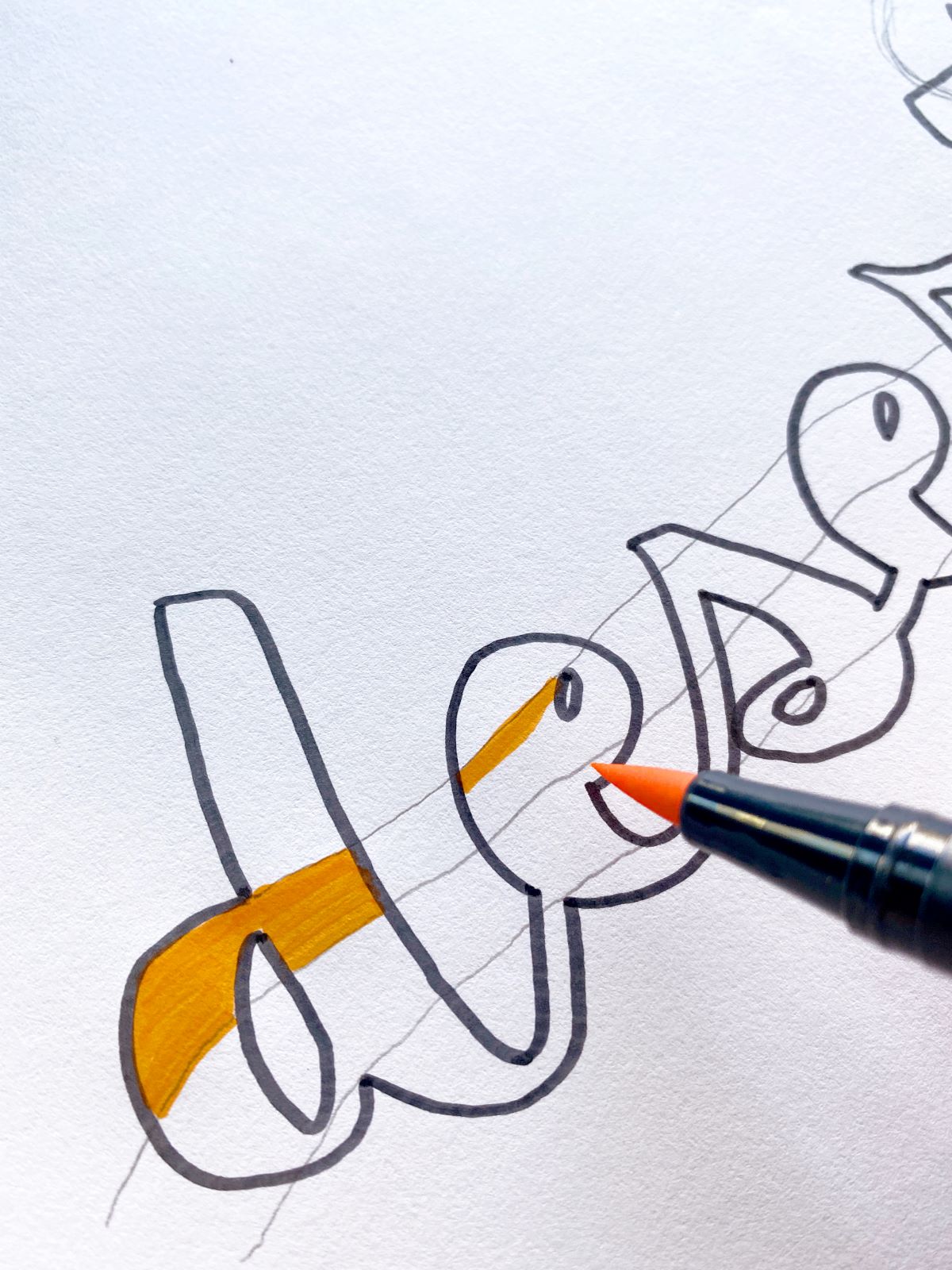 Then, use Dual Brush Pen 837 to color in the middle part of the sand.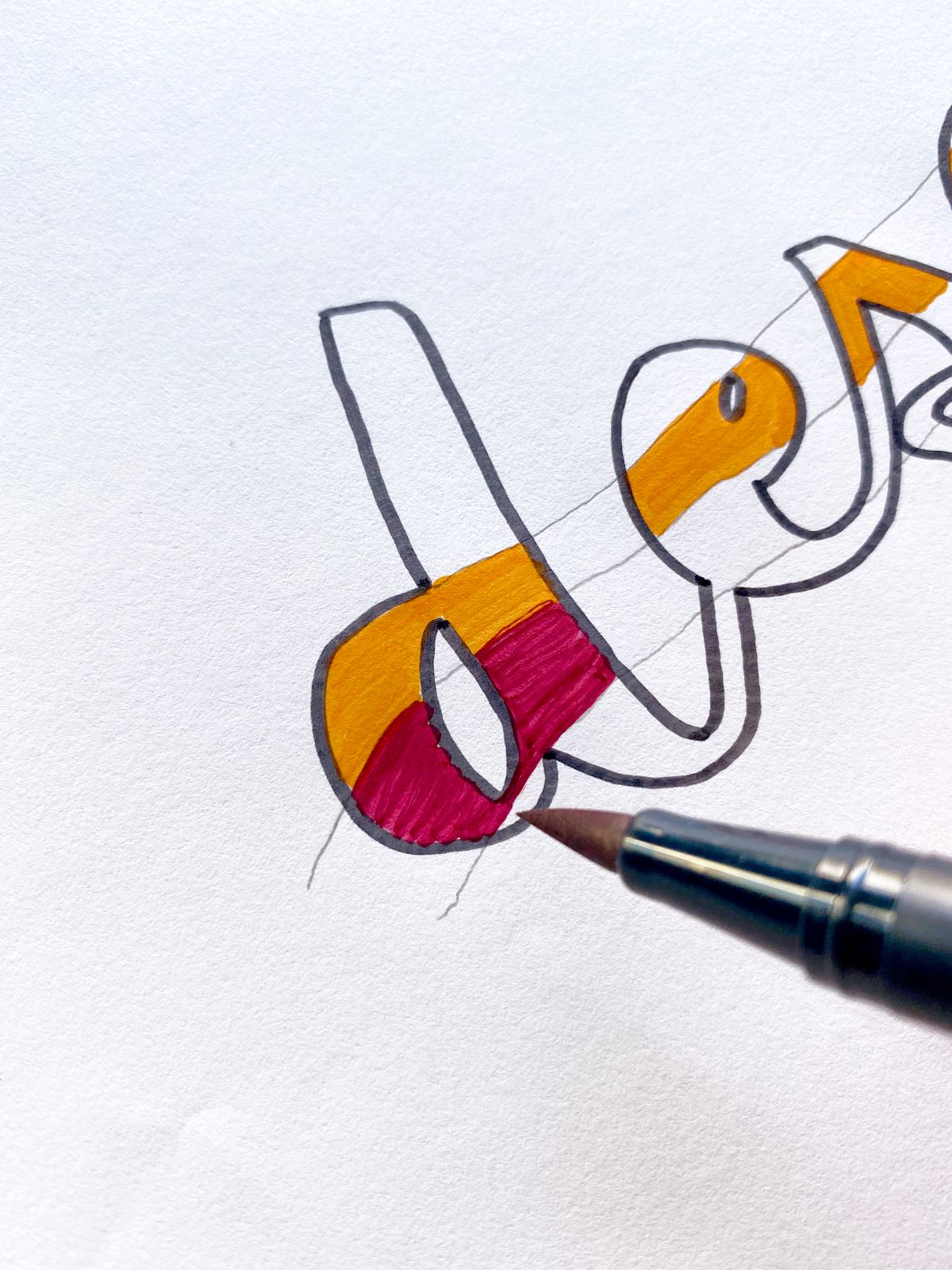 Use Dual Brush Pen 899 to color in the bottom part of the sand.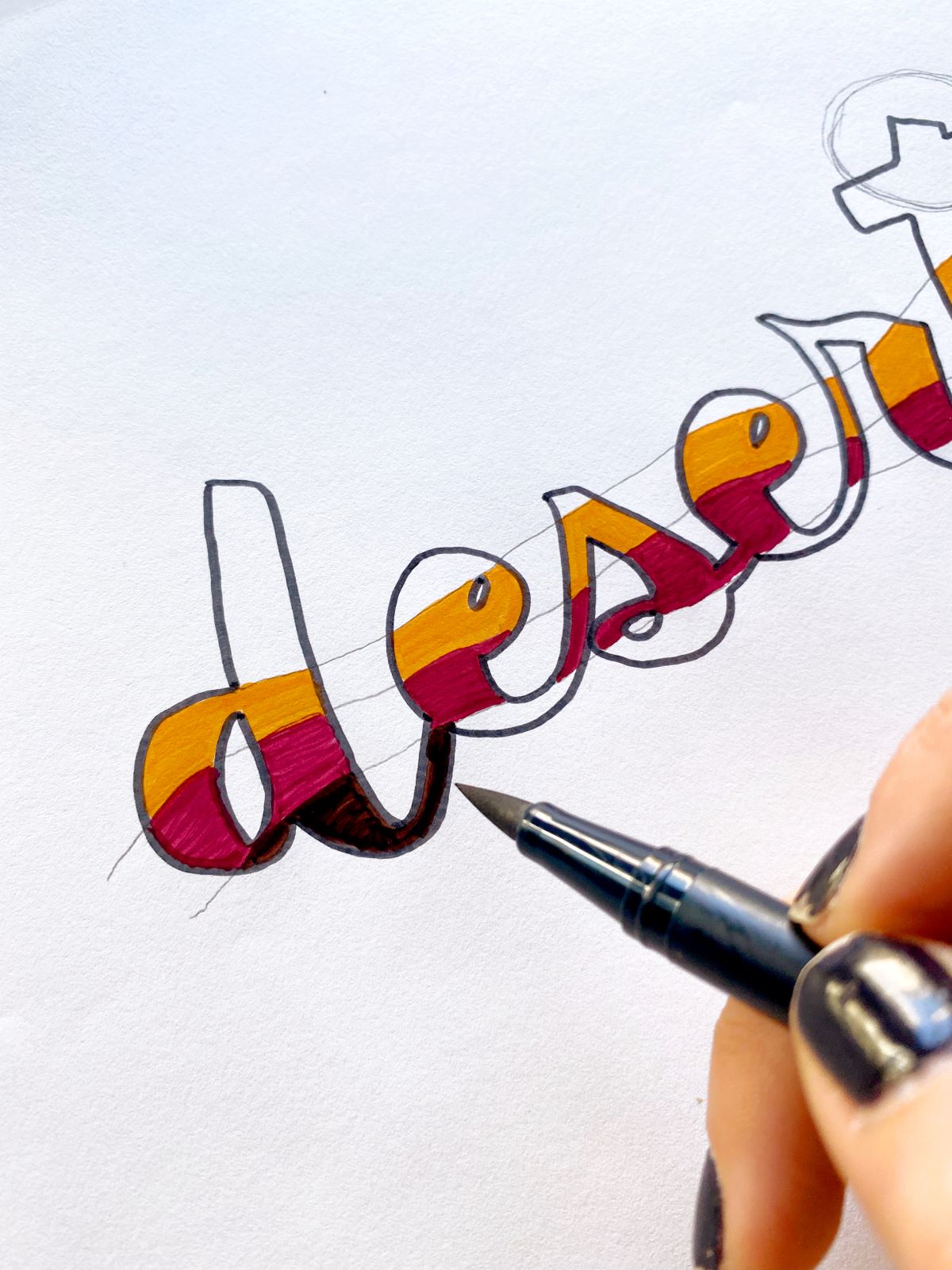 Lastly, use Dual Brush Pen 993 to color in the sun.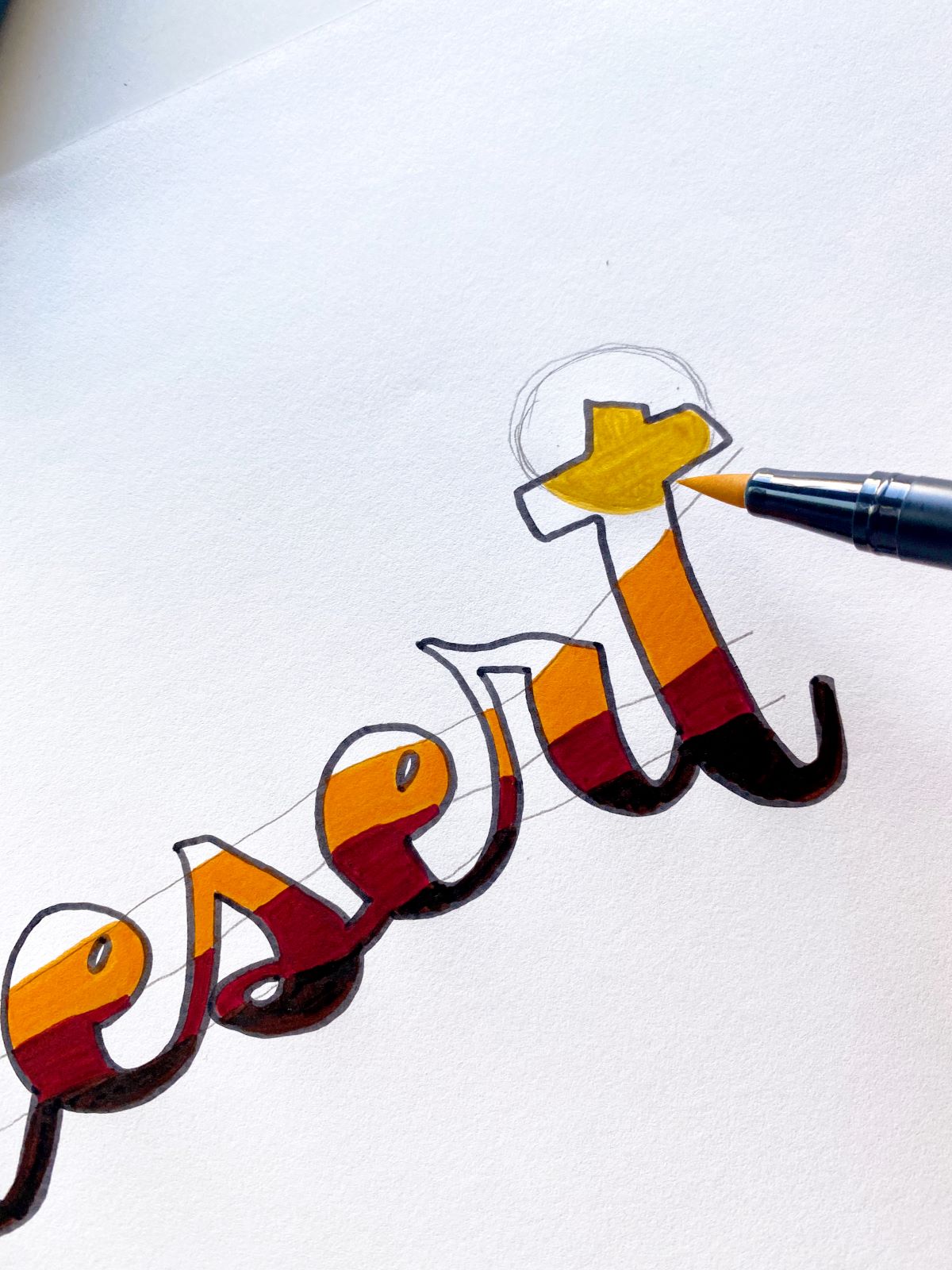 STEP 3 – Finishing details
Erase all your pencil lines with the MONO Graph Mechanical Pencil.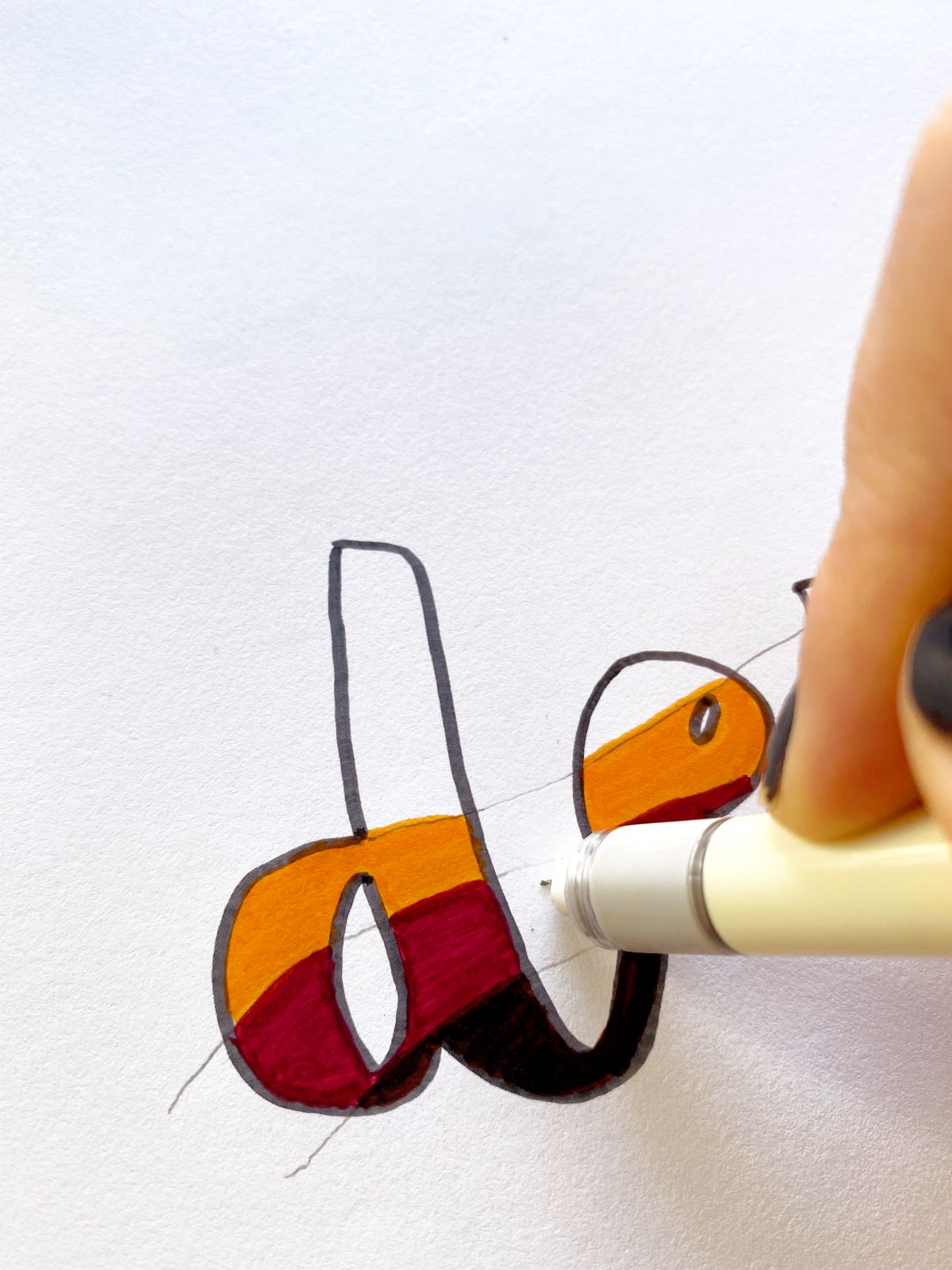 Using MONO Drawing Pen 02, draw lines that follow each color of sand, and outline the sun shape.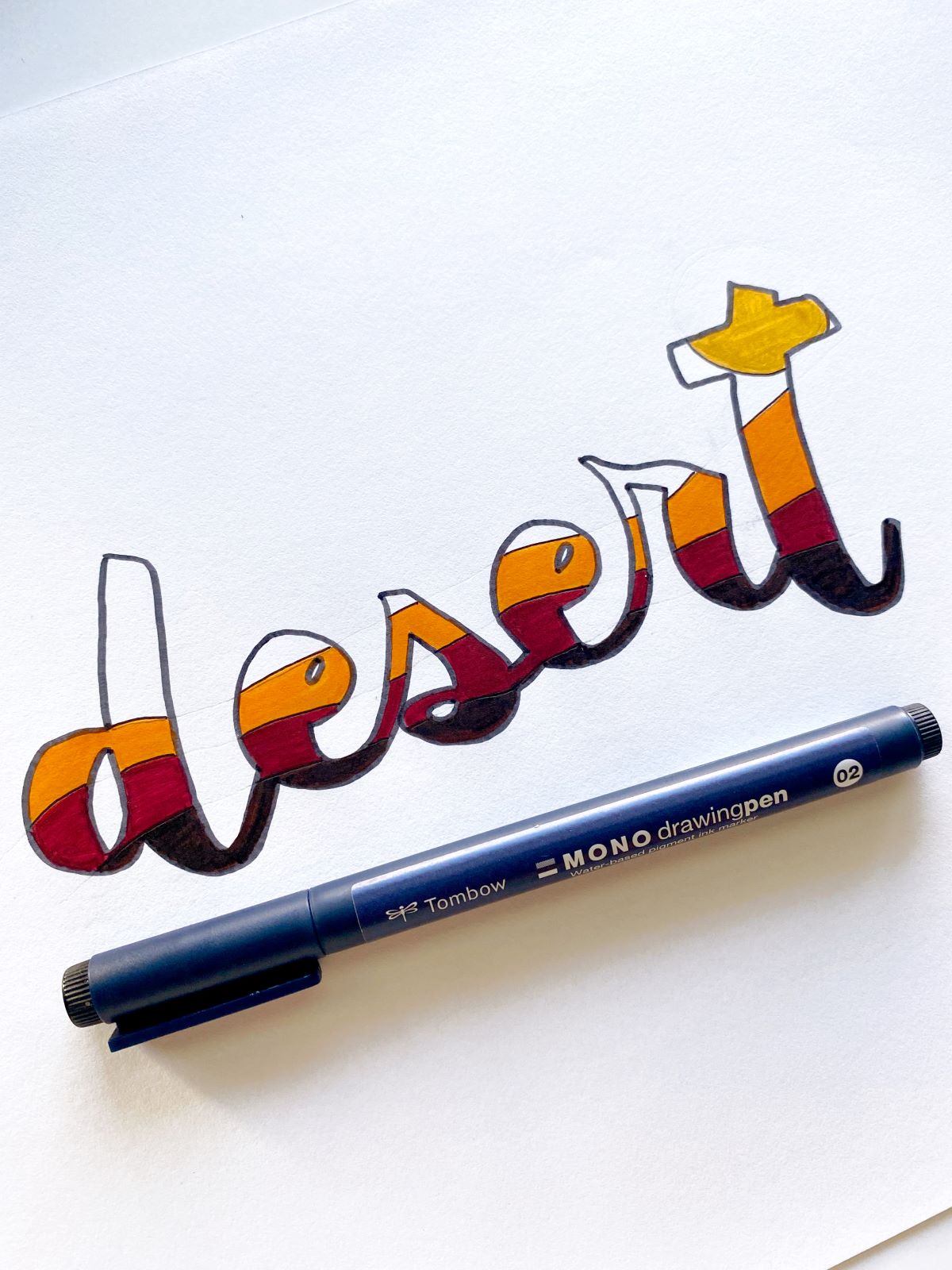 Using Dual Brush Pen N60, add a shadow to the right side of your lettering.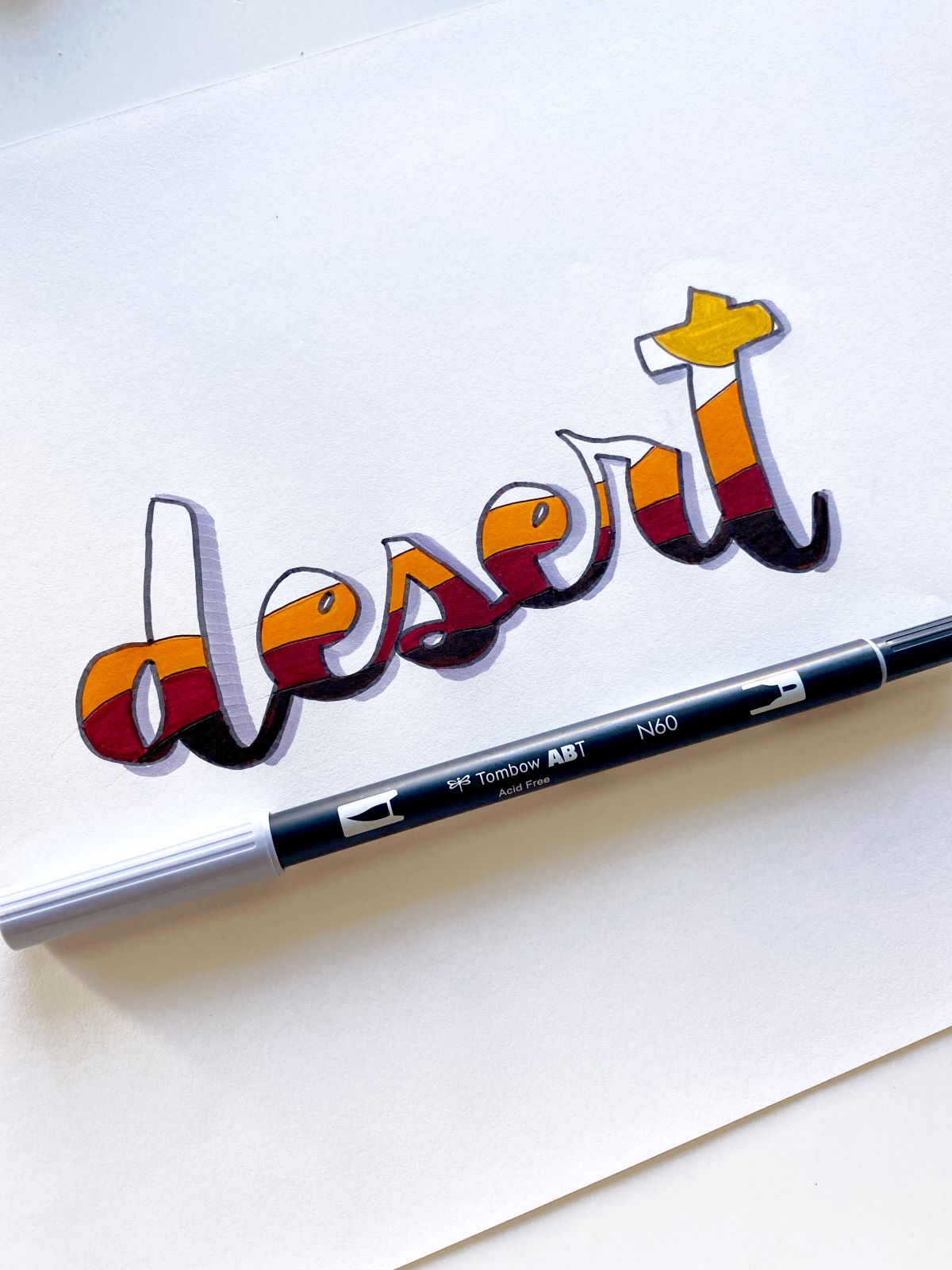 Lastly, use a white gel pen to add some lines inside each color.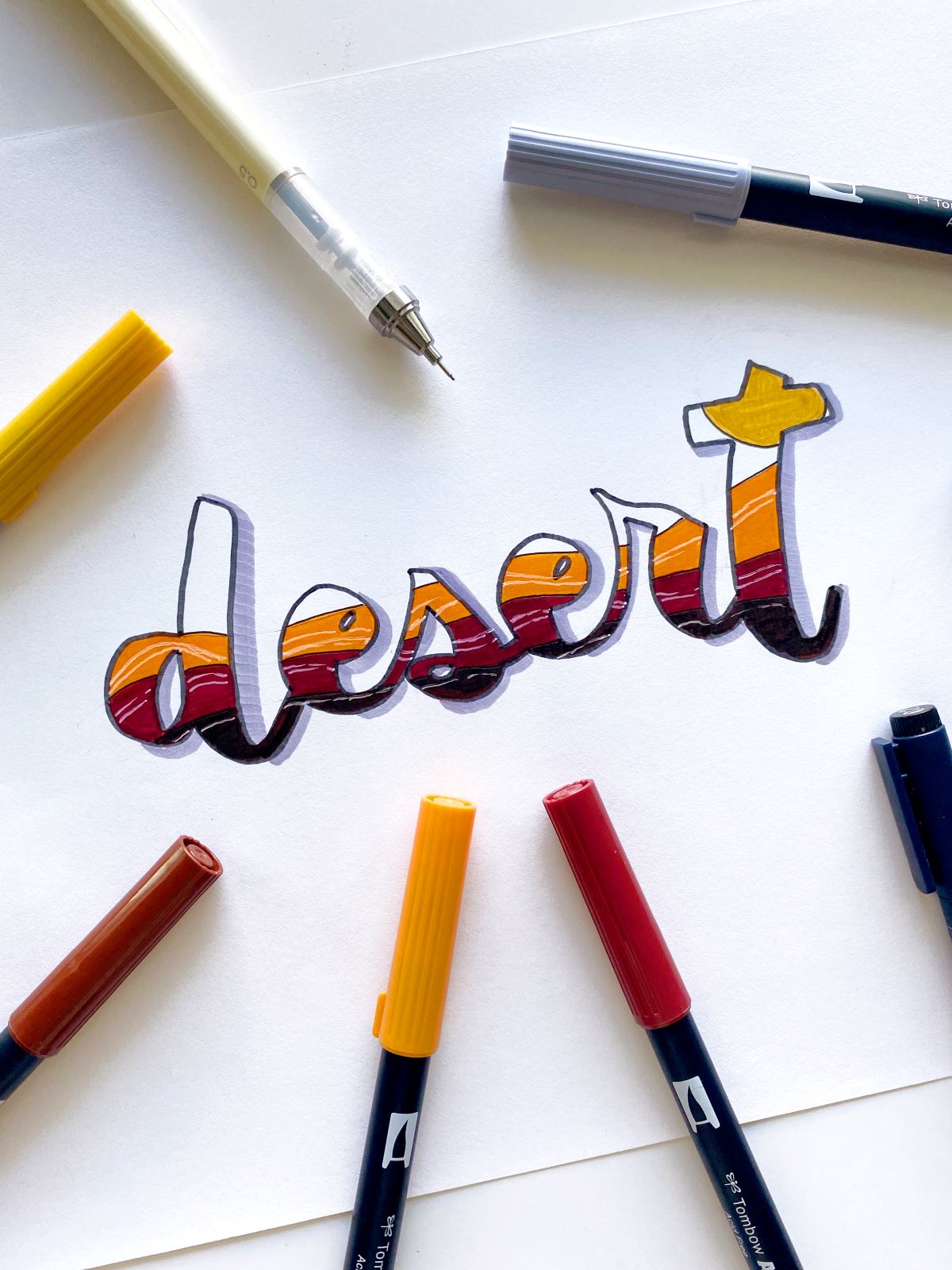 Your desert scene lettering is done!
Thanks for following along today! If you give this project a try, be sure to tag us at @tombowusa and @thebrewtifulword !
For more lettering inspired projects, check out these posts:
See you next time!
Mandy