Hi Tombow friends, it's Danielle from sprinklesofzeal, and I want to show you how to create linework art inspired by Kehinde Wiley. Kehinde is known for his creative portraits of African Americans and vibrant use of patterns. His art showcases a unique perspective, all with the use of rich backgrounds. If you're interested in seeing his artwork, click here to check it out. Alright, are you ready to make some art? Let's gather the supplies and get started!
Materials
Ruler
5×7 canvas
Wall mounting tape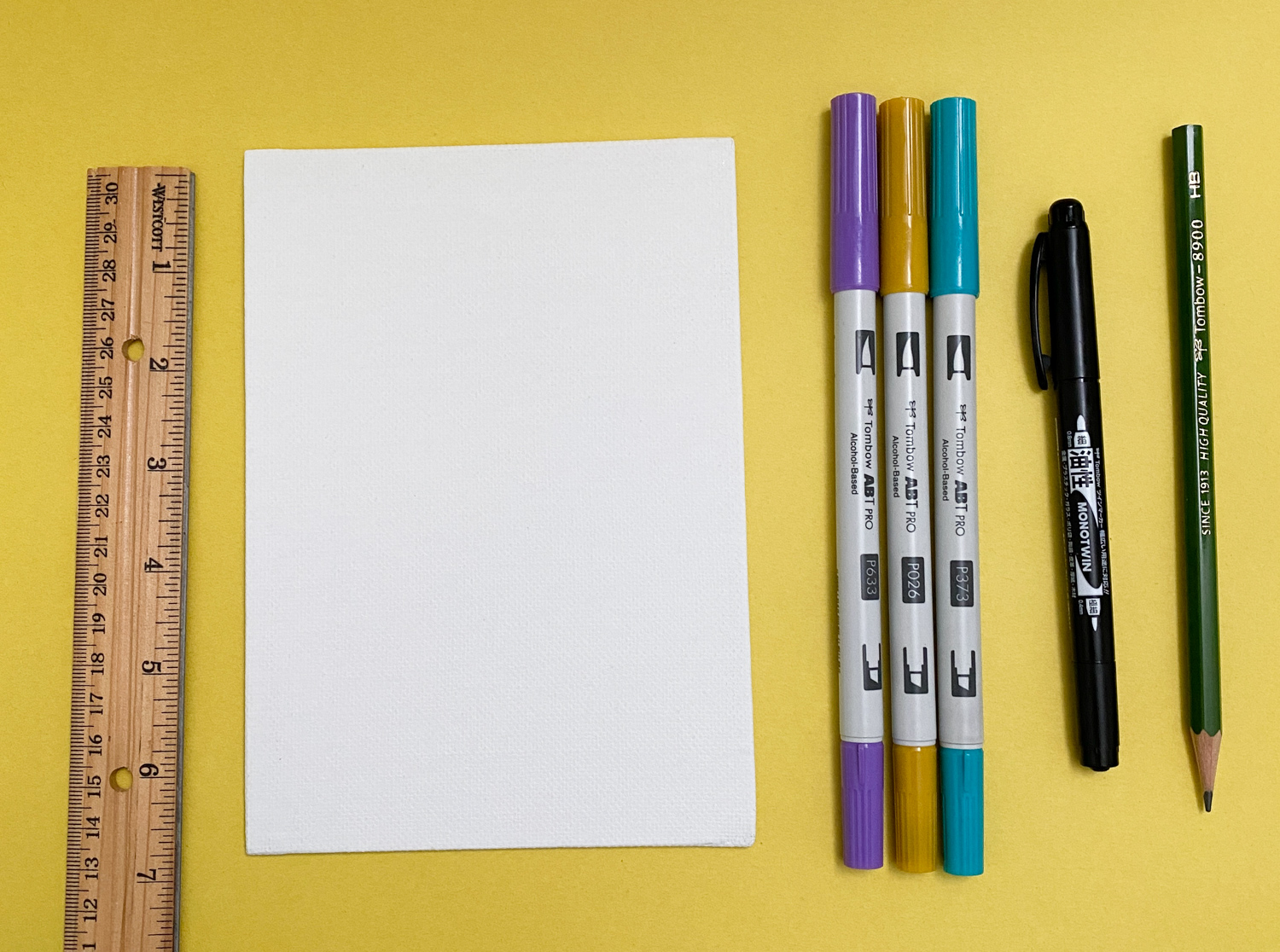 Step 1. Sketch a Square.
Use the HB 8900 Drawing Pencil and ruler to create a square in the center of the canvas.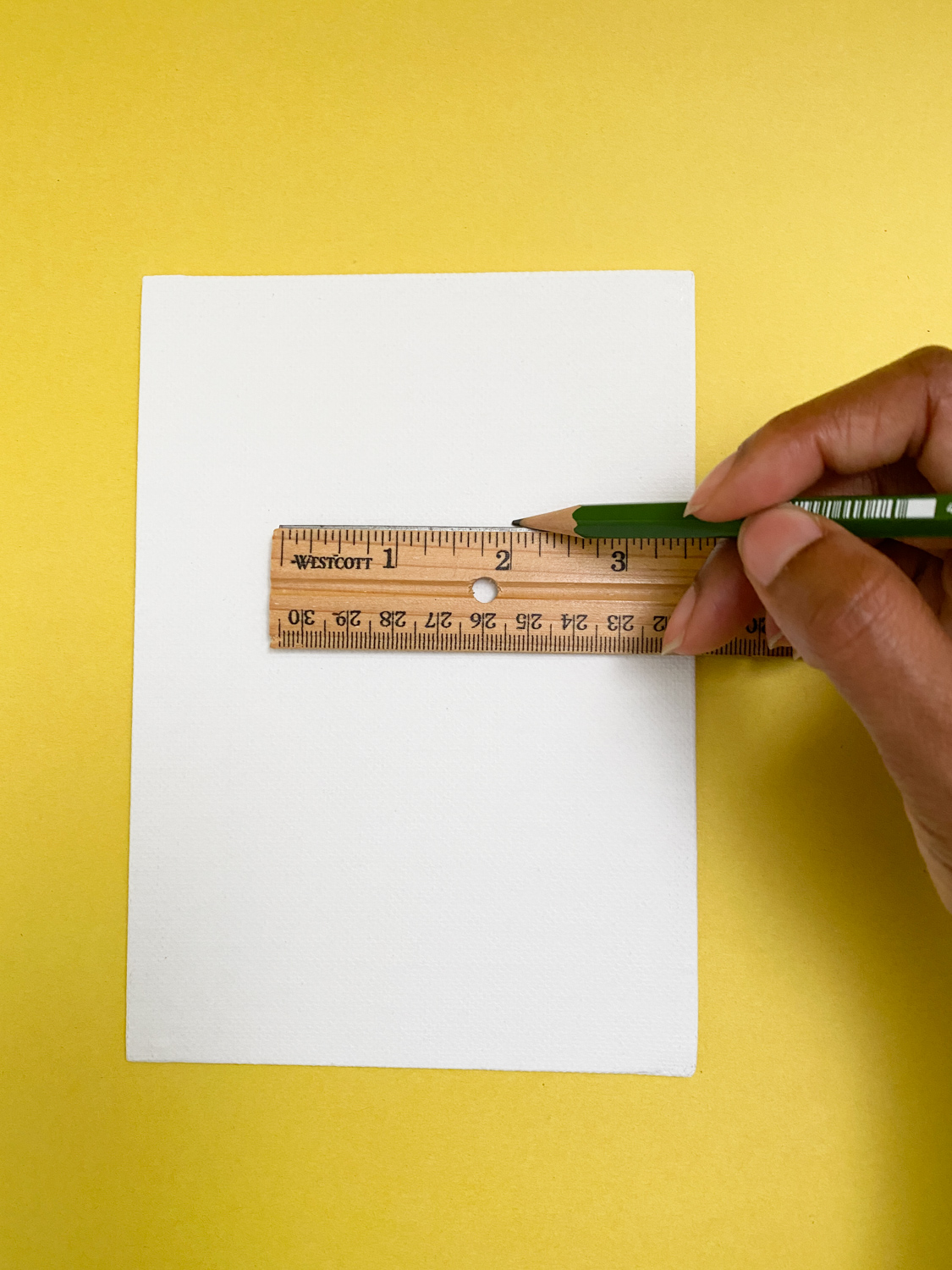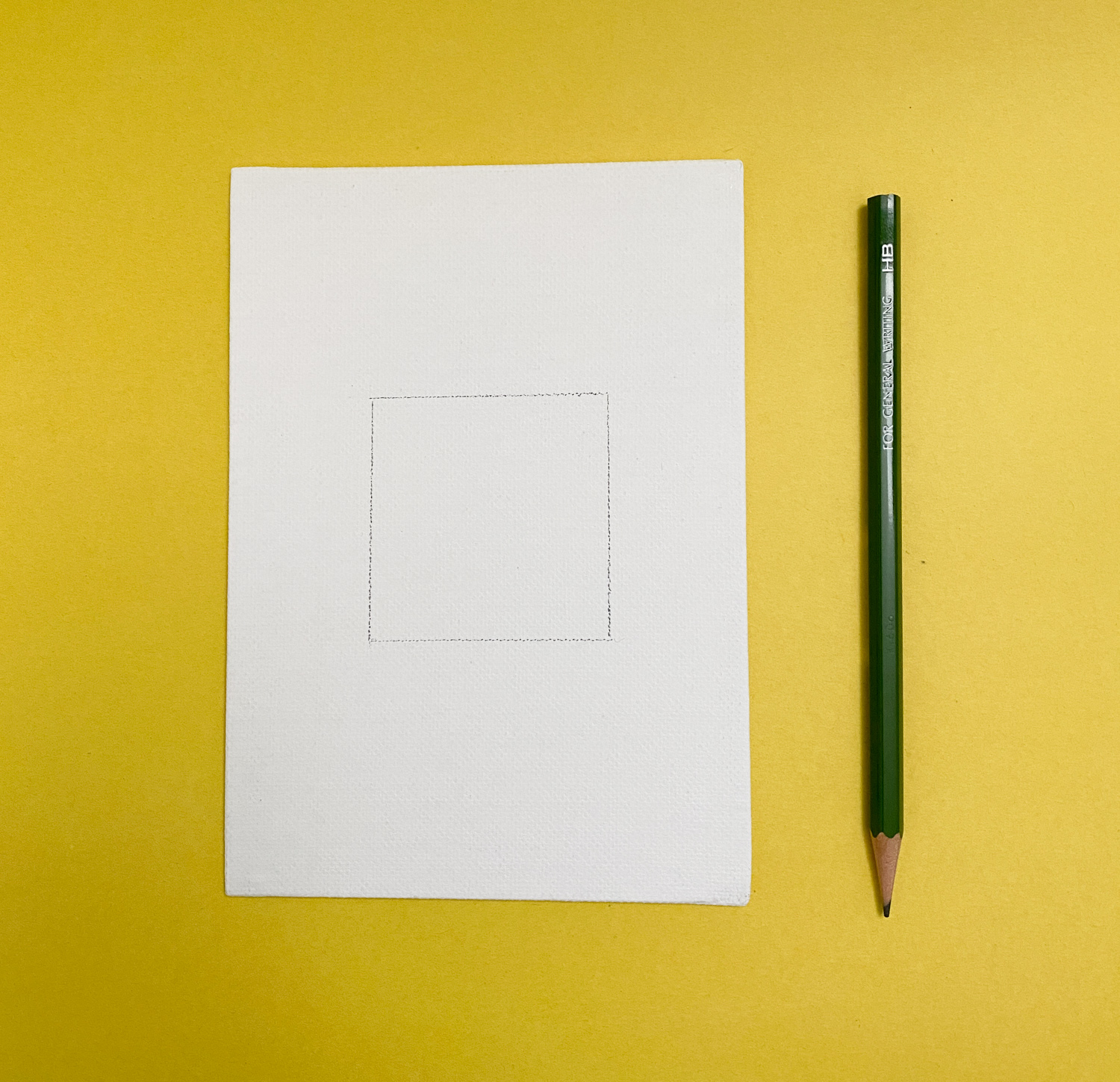 Step 2. Create Linework Art.
Create the linework art using the Tombow ABT PRO Marker chisel tip in P633, P373, and P026. I created slanted lines to mix up the design.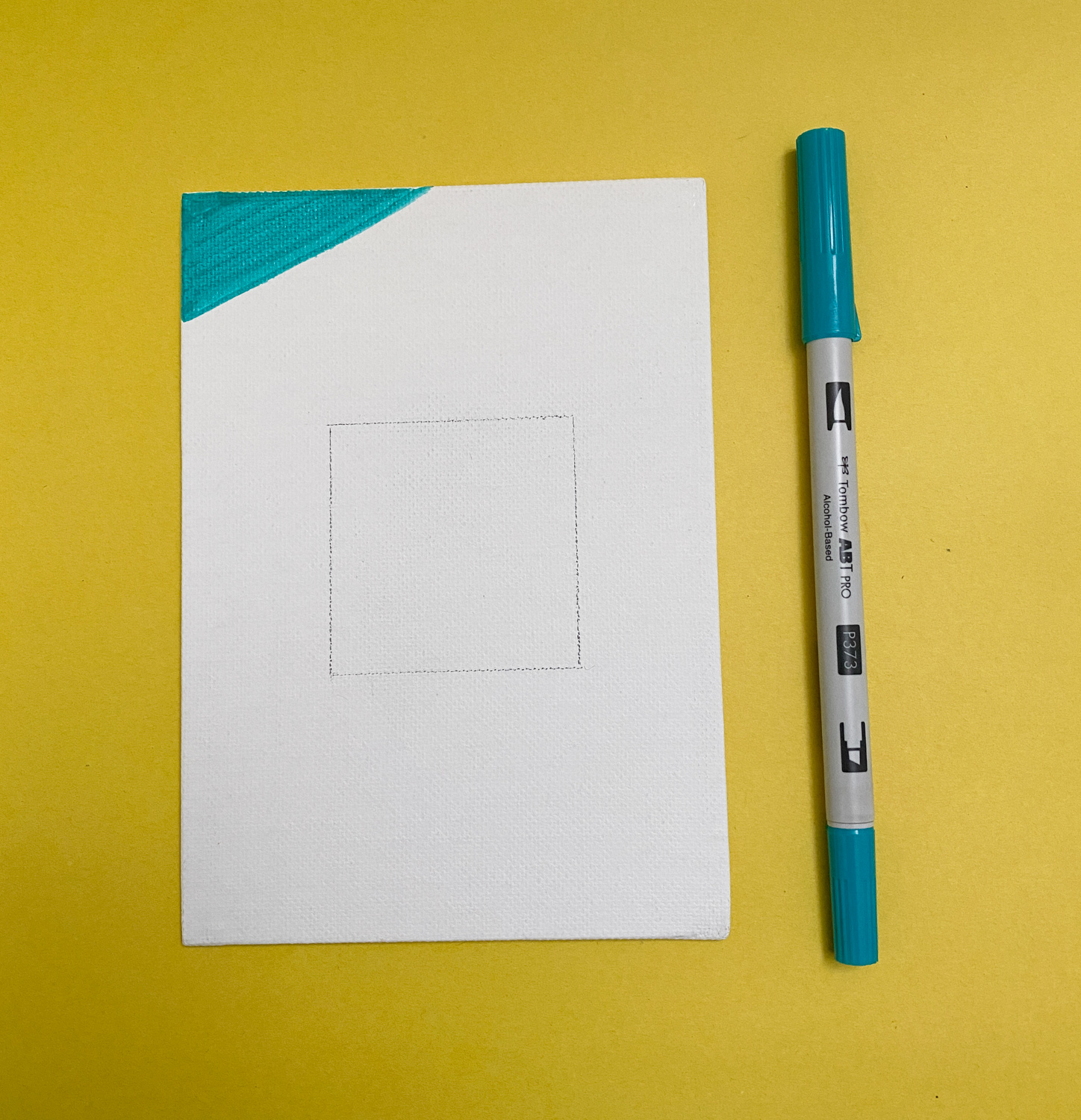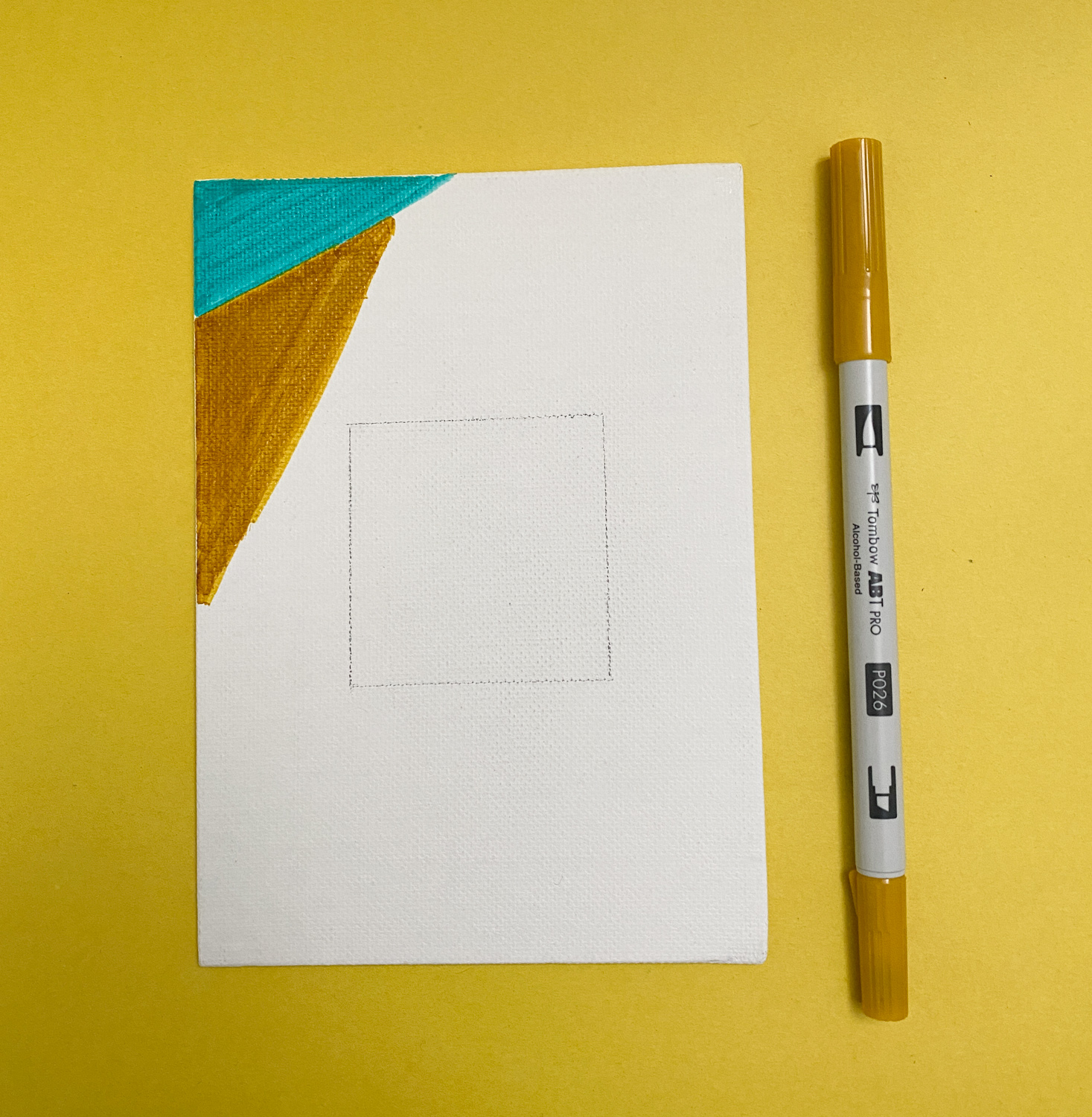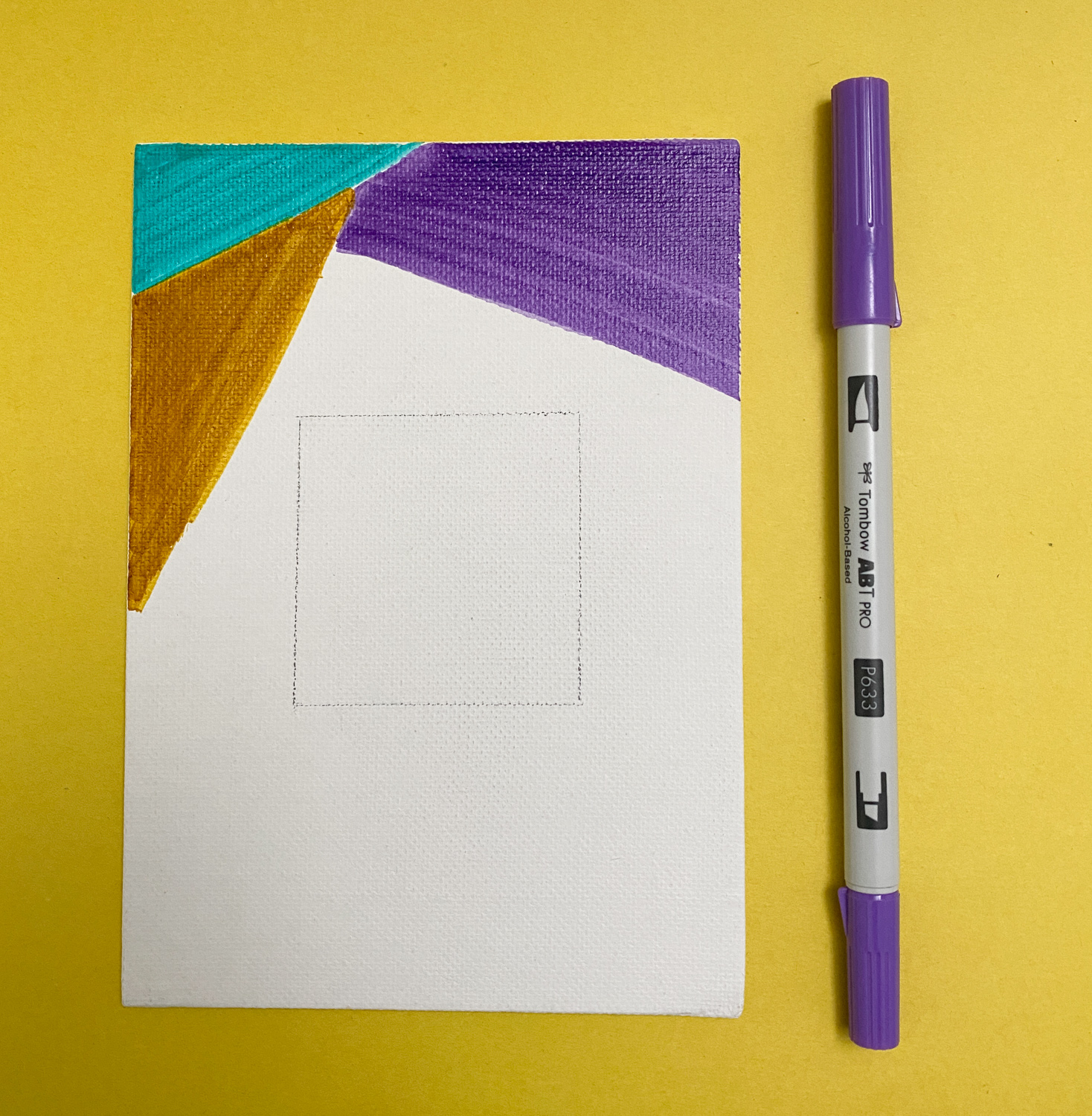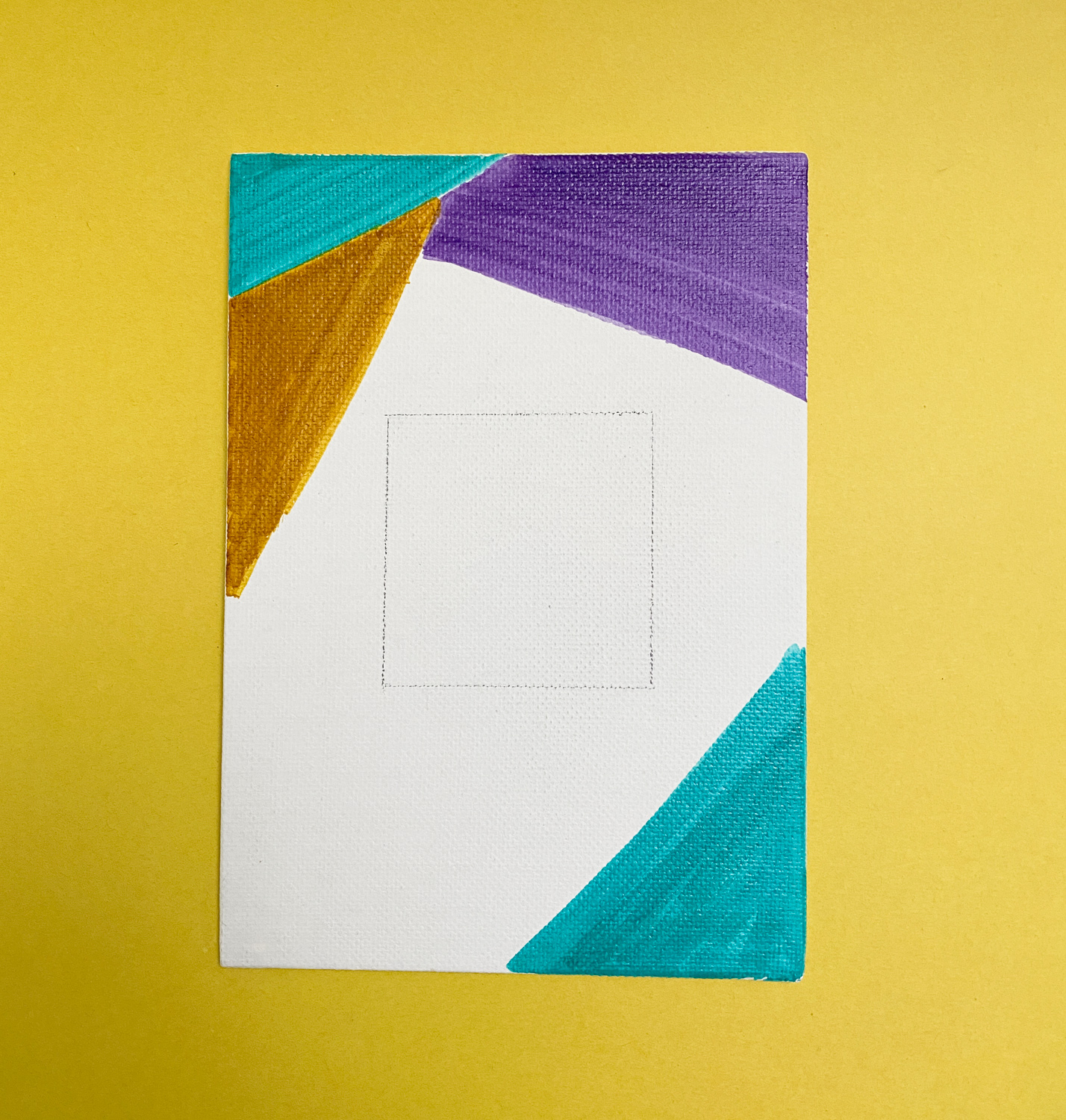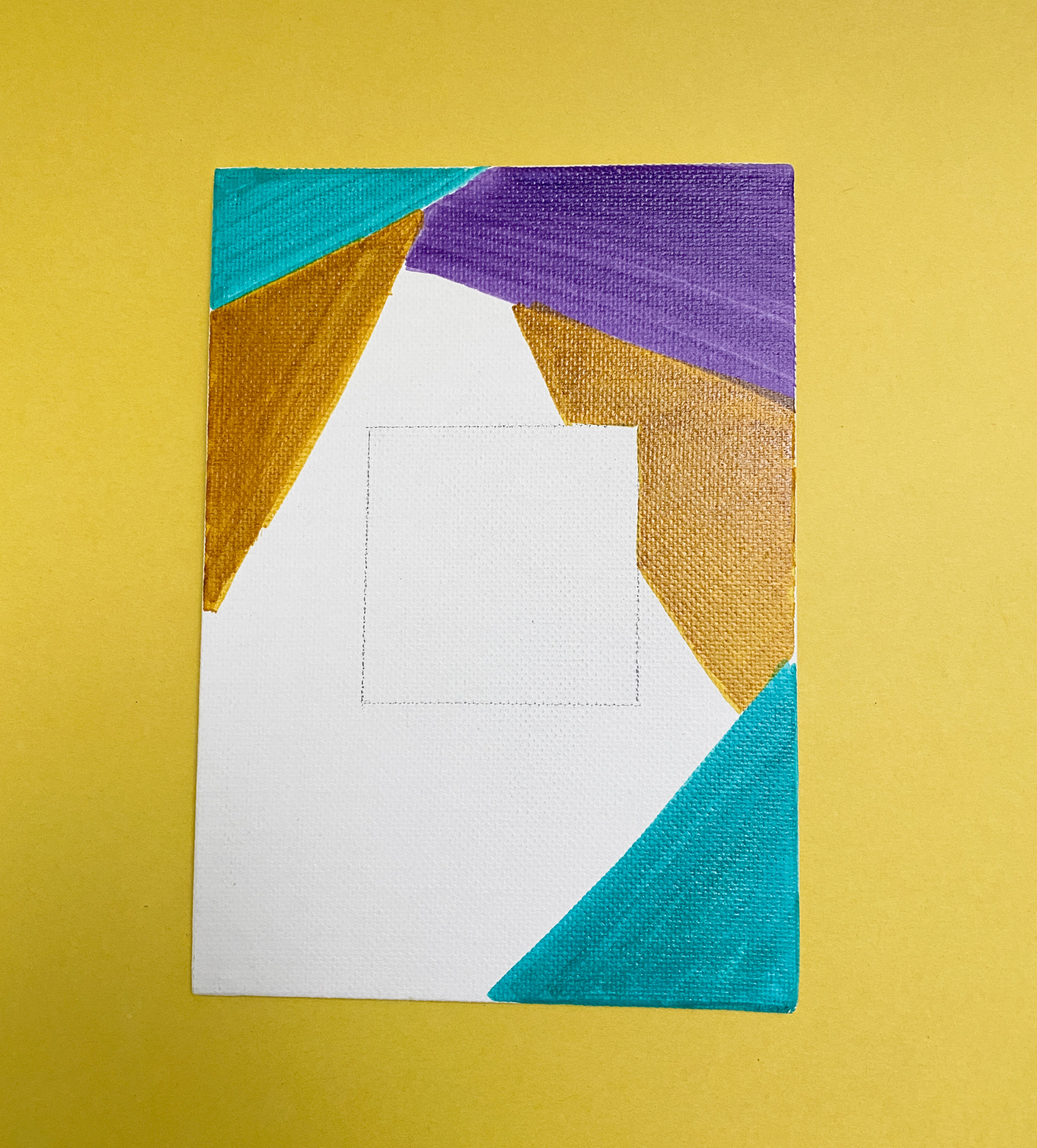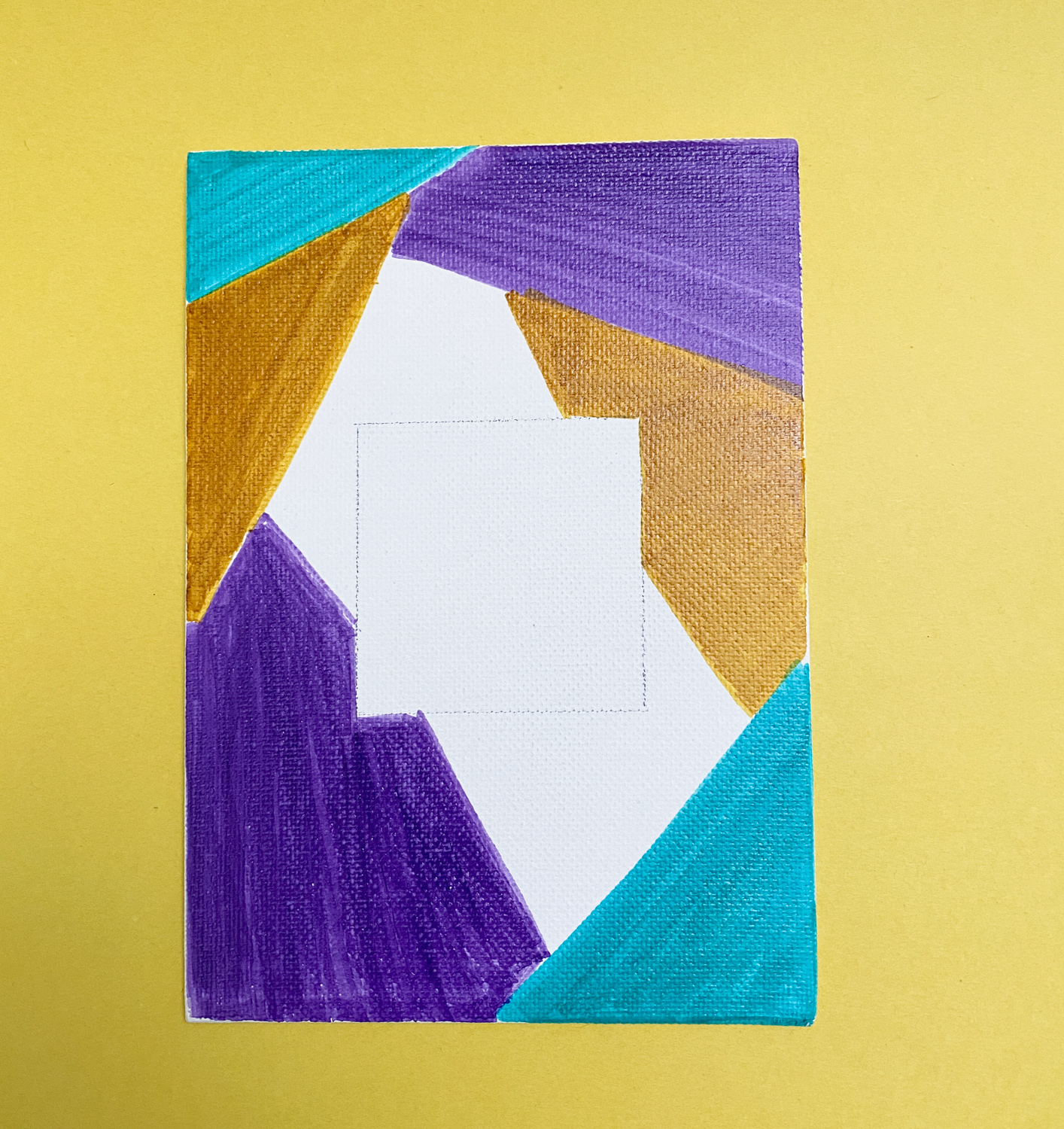 My canvas had some extra space, so I added some lines with the MONO Twin Permanent Marker.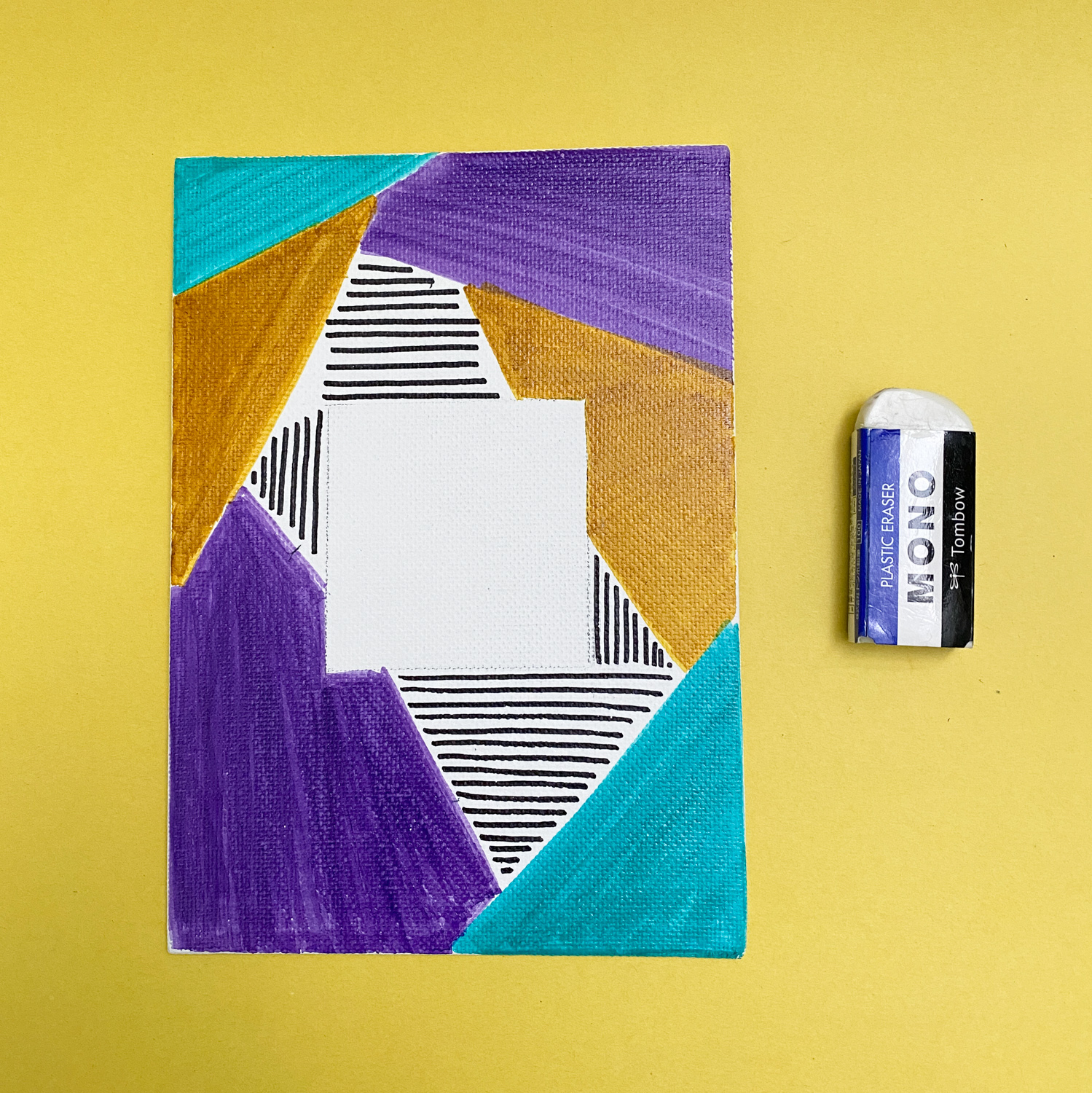 Step 3. Add a Message.
Blocking out the center of the canvas in step one created space to add a personal message or illustration. This is similar to what Kehinde does with his art. He paints his subjects in the center, then creates a beautiful world around them.
I sketched the phrase" Be creative" and filled it in with the Tombow MONO Twin Permanent Marker.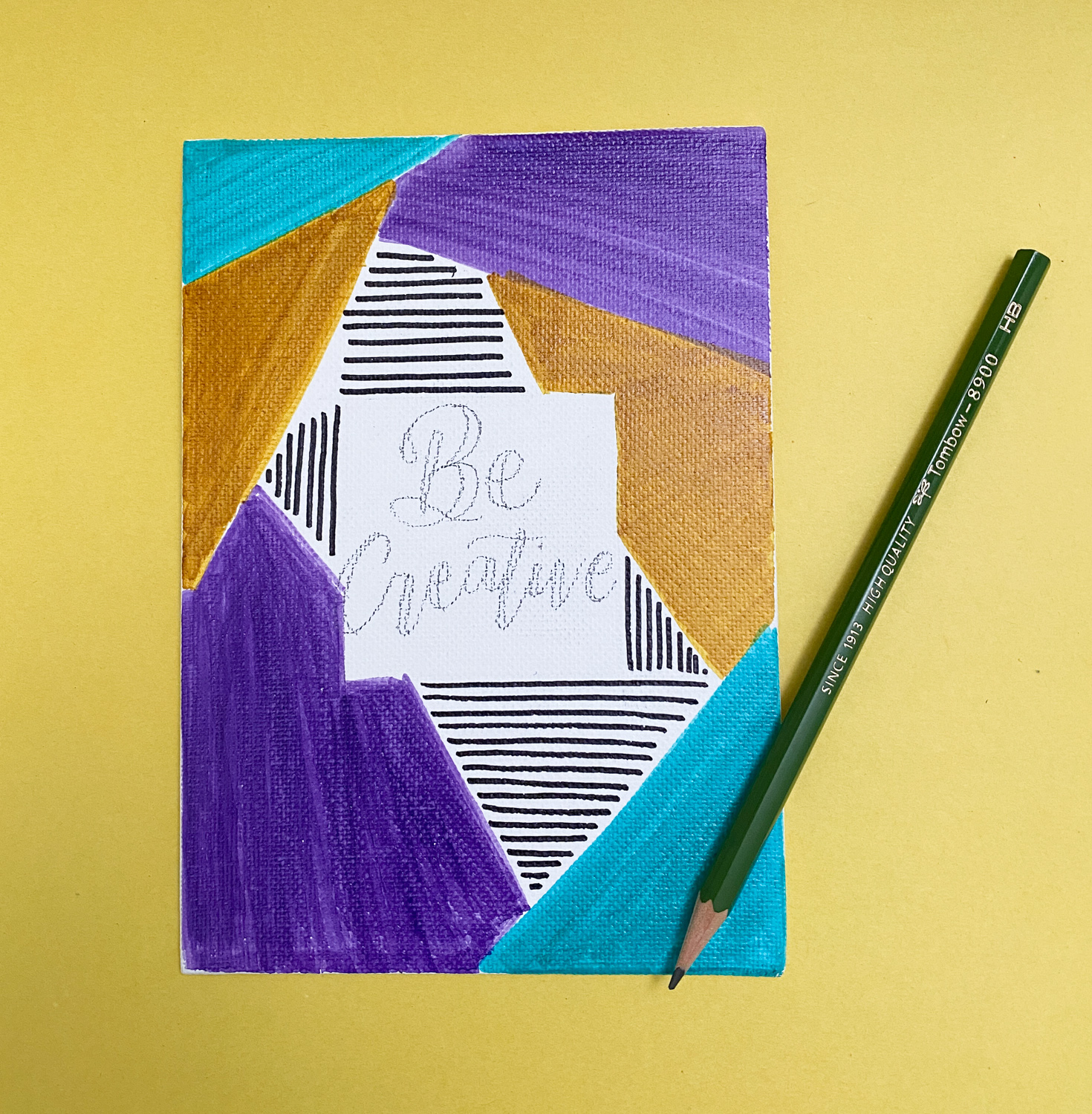 Step 4. Create Additional Details.
Use the 8900 Drawing Pencil to sketch a few stars around the phrase then, the MONO Twin Permanent marker to ink it.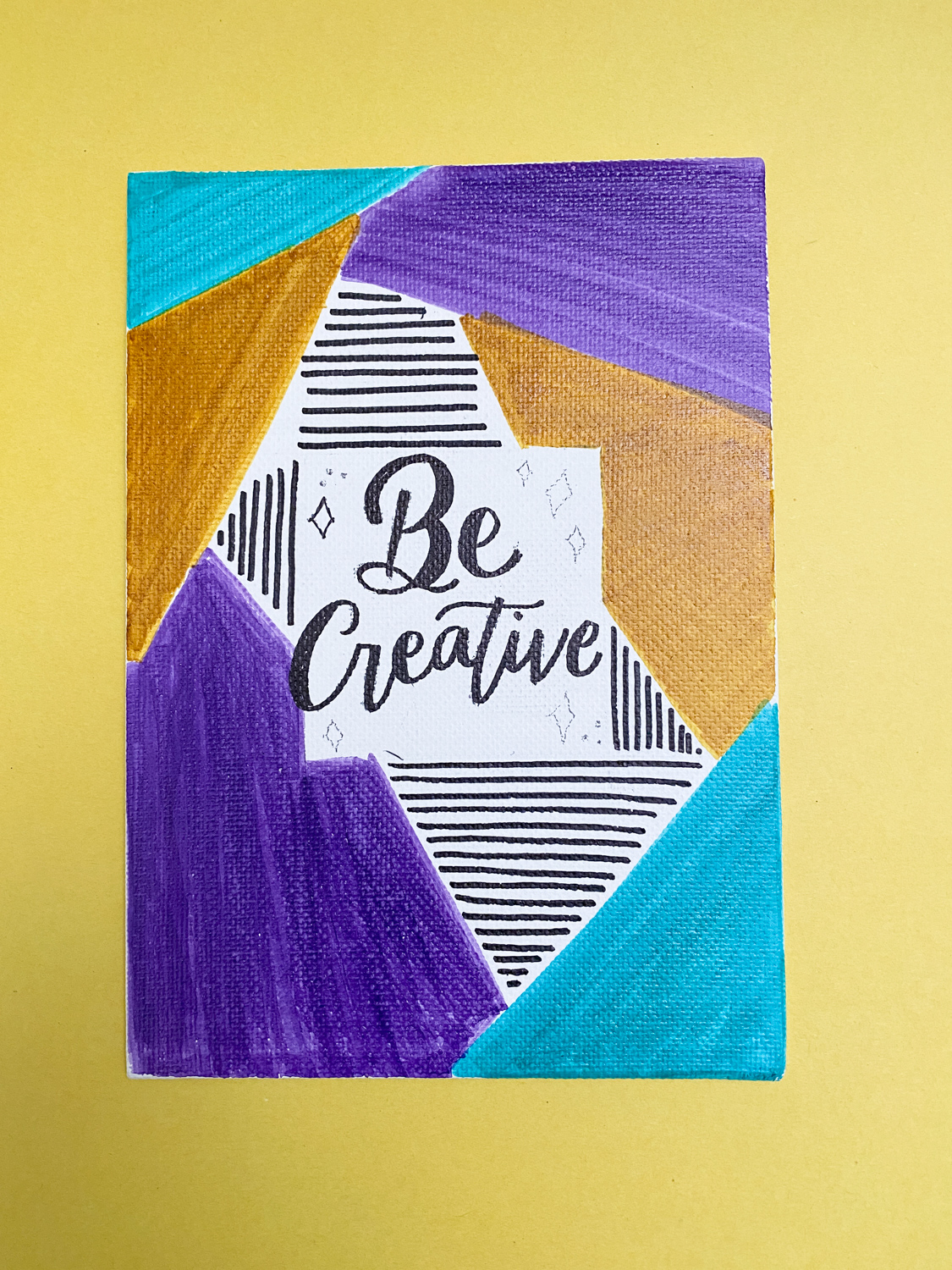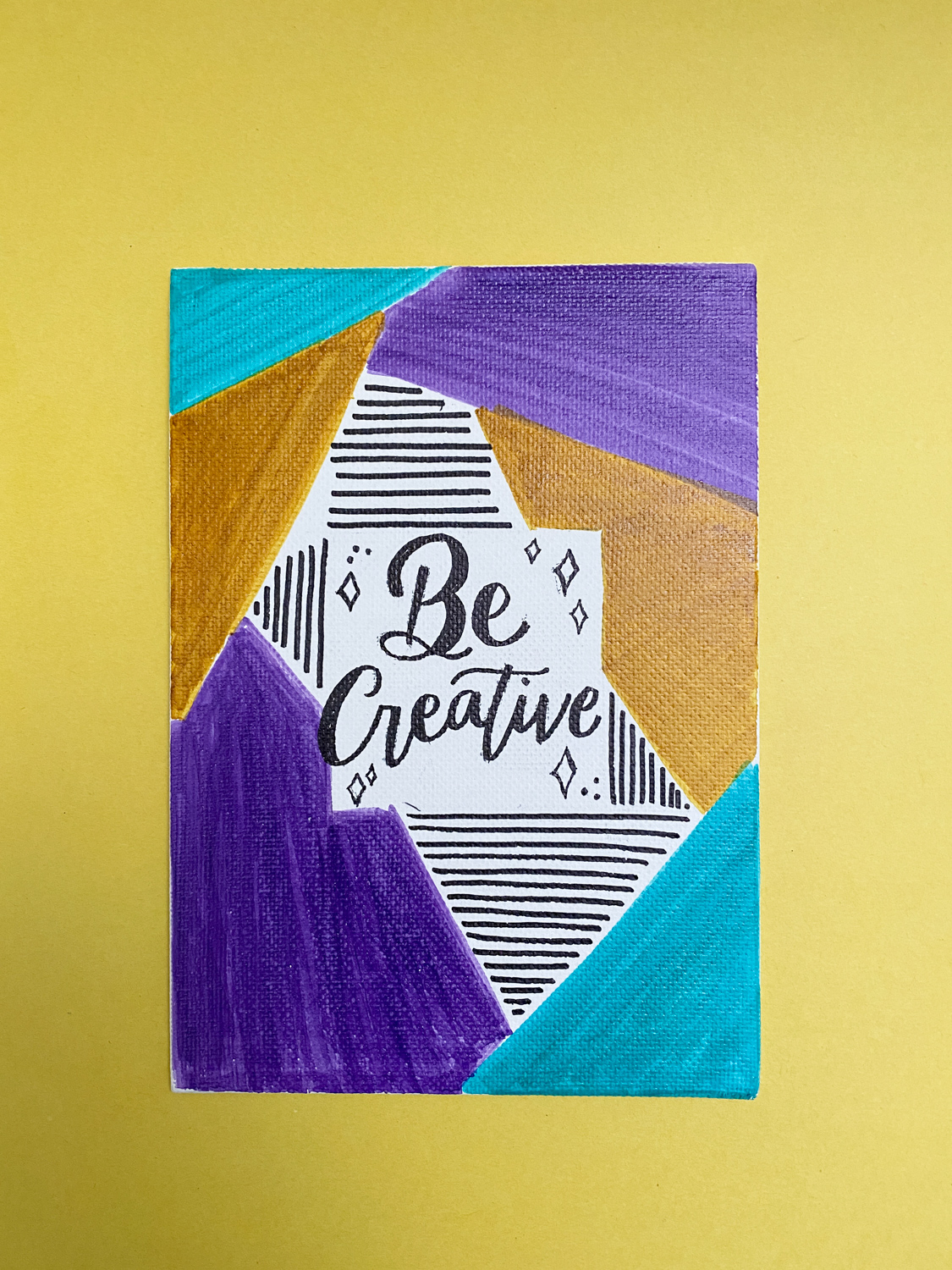 Step 5. Add the Wall Mounting Tape.
Flip the canvas over and add the wall mounting tape. Then, adhere it to your wall.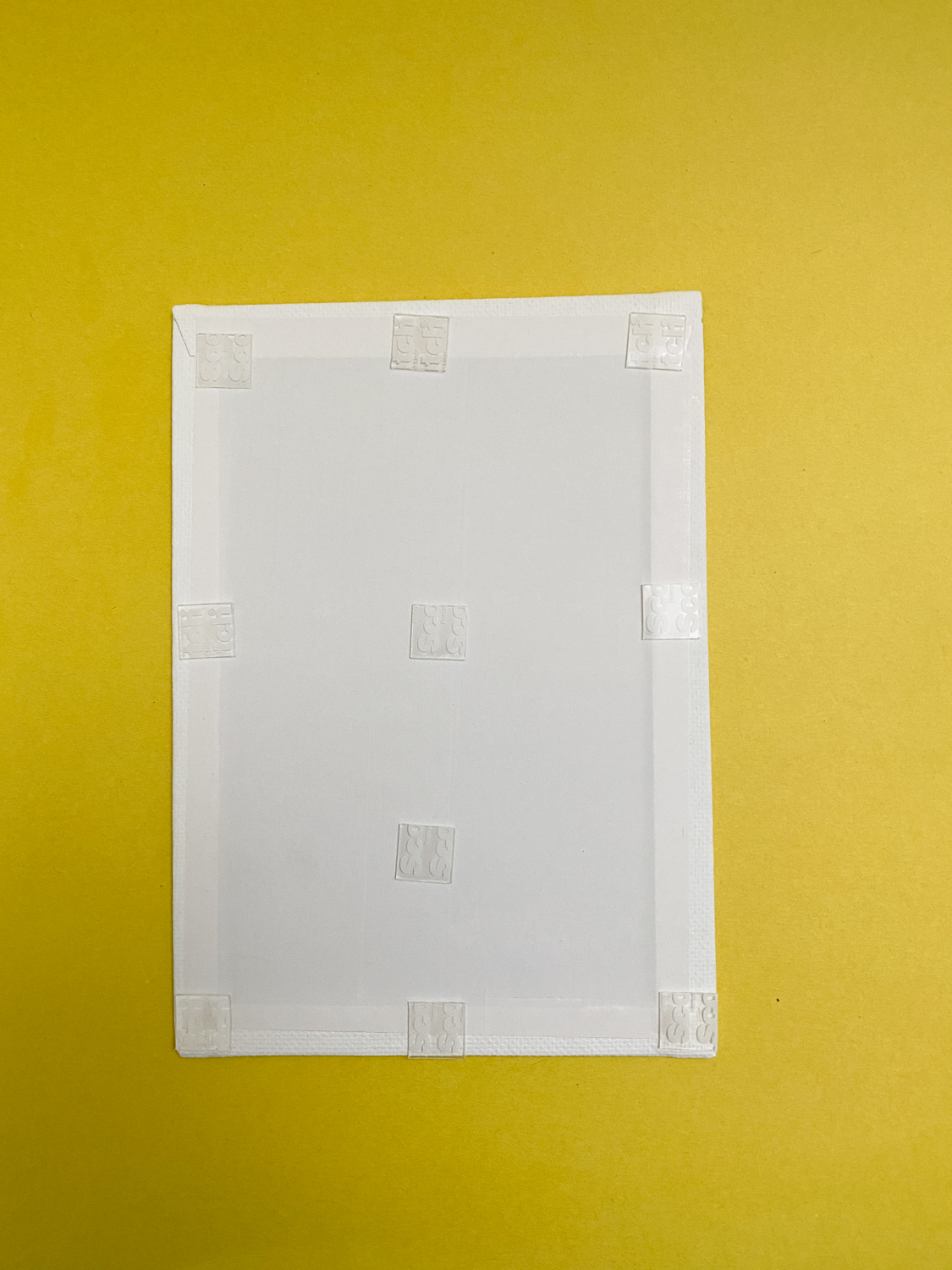 Here's the finished look of the canvas.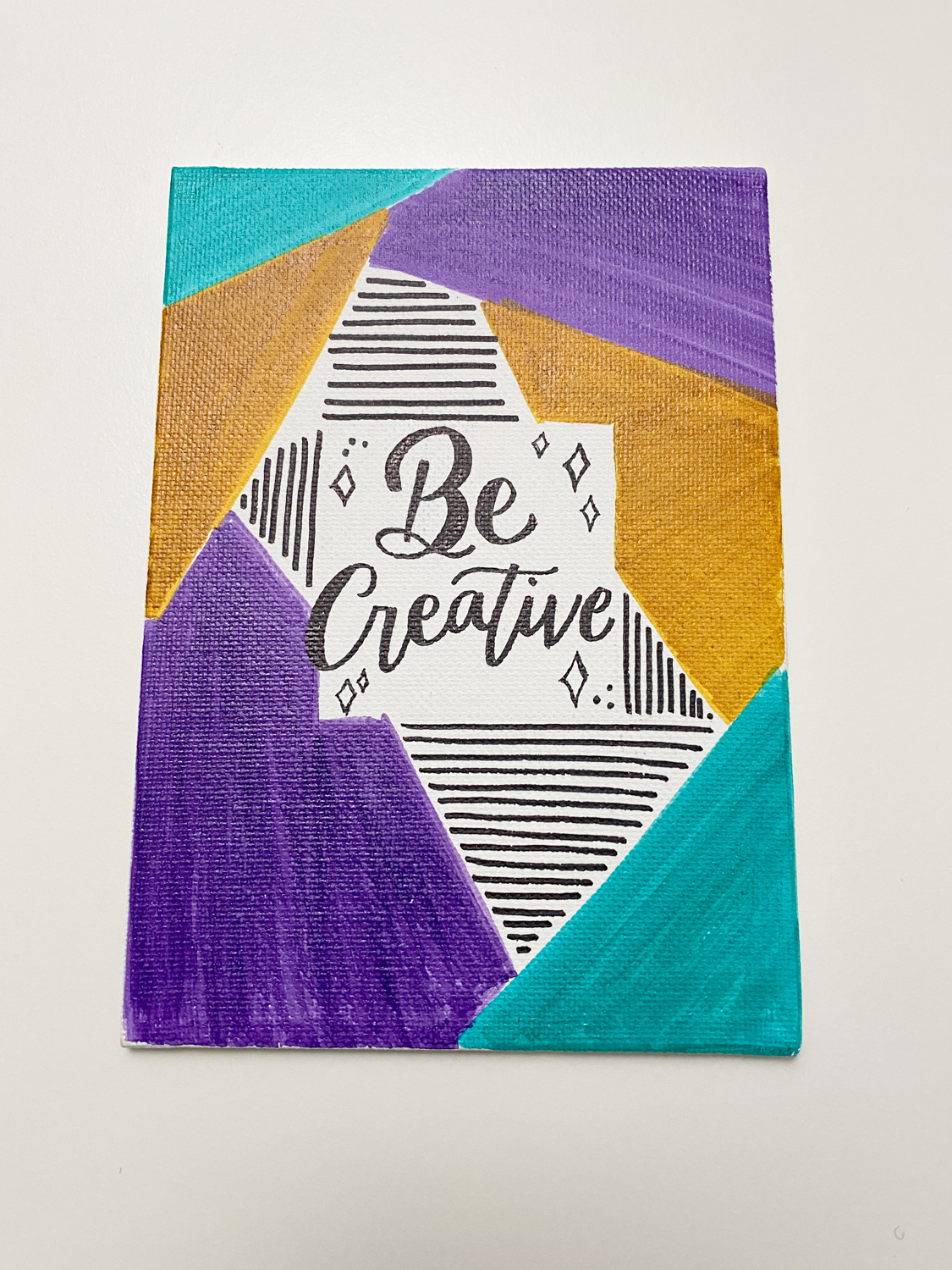 If you're looking for more artist-inspired blogs, check out Katie's DIY Watercolor Art Inspired by Your Favorite Artist or Ali's Mosaic Watercolor Art Inspired by Alma Thomas
I hope you enjoyed this Kehinde Wiley inspired blog using Tombow ABT PRO Markers. Be sure to share your canvas on social media by tagging @Tombowusa or #tombowusa
-Danielle