It's the holiday season!  Hey Tombow fans, it's Mandy from @thebrewtifulword here to show you how to create an easy DIY  wreath gift tag for your presents!  We will be using Tombow's ABT PRO Alcohol-Based Markers for this wreath project. If you don't have them yet, they are a must-have! They have permanent ink that does not smudge and is waterproof, making them a perfect tool for things like gift tags and cards!
Let's gather our supplies and get started!
MATERIALS
Scissors and hole puncher
Piece of bristol paper
Circle template
Ribbon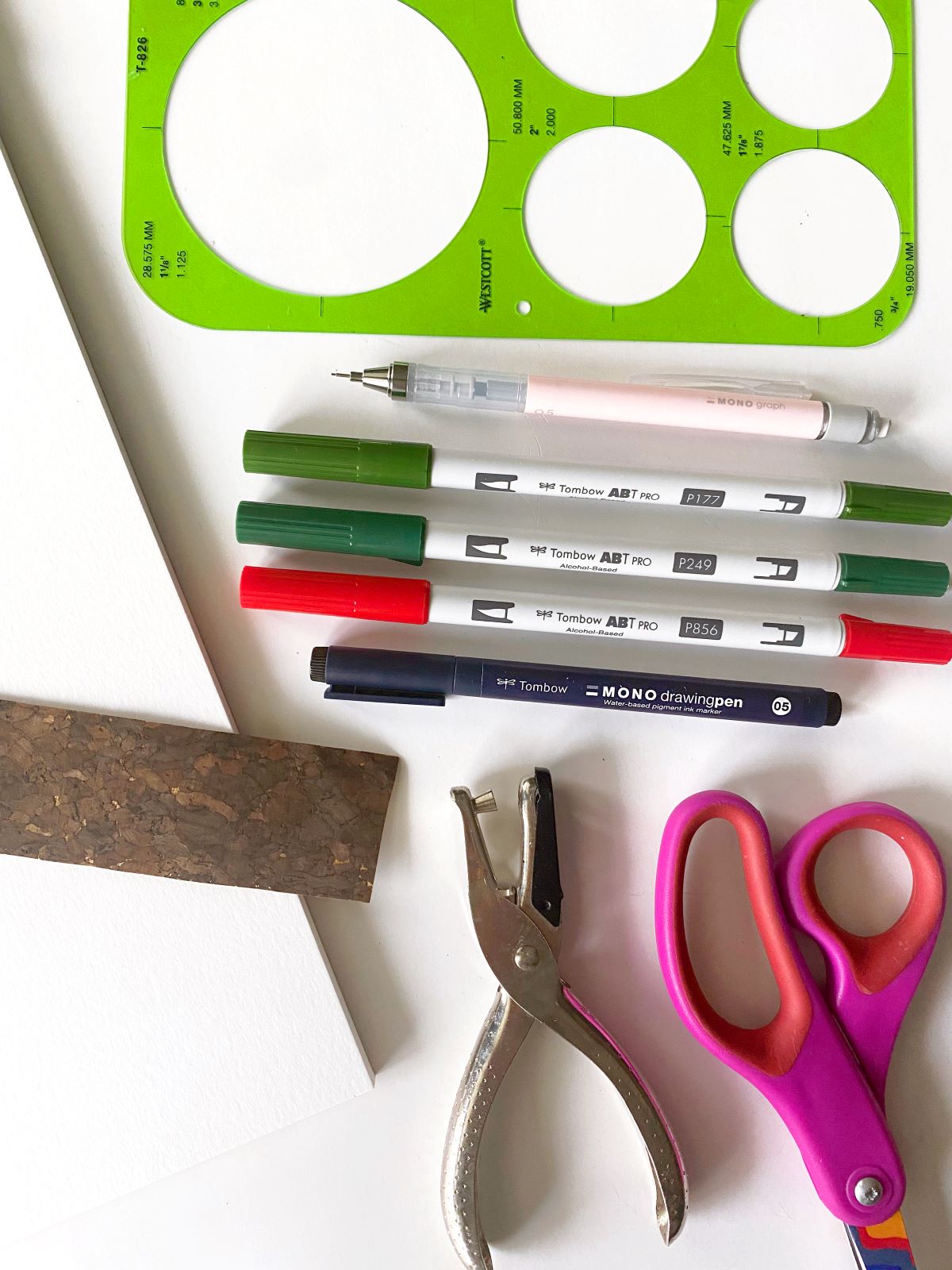 STEP 1 – Create tag
Using the circle template, draw a circle onto bristol paper using the pencil. Then, cut out the shape.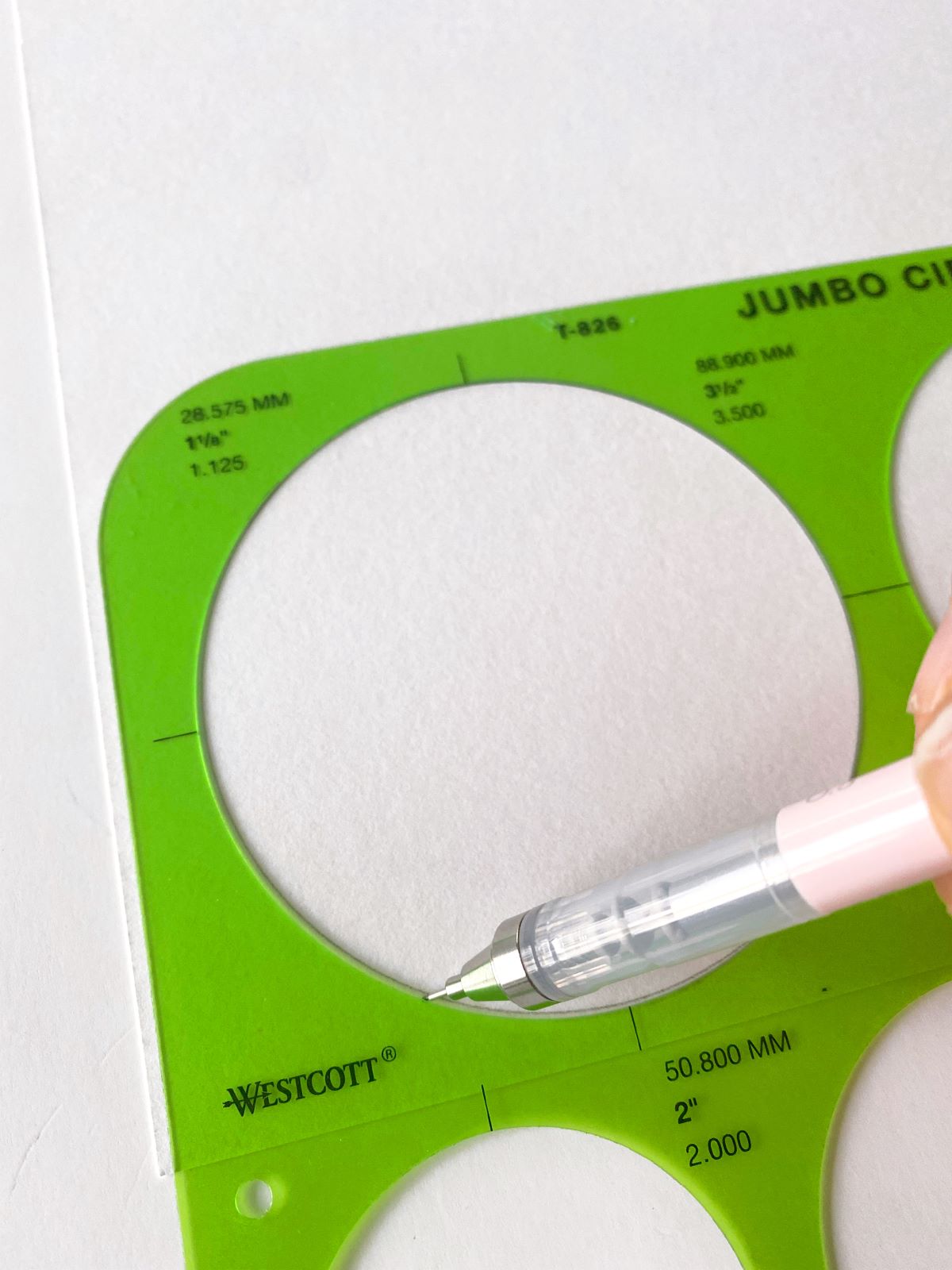 STEP 2 – Ink it
Put the circle onto another piece of scrap paper. Using ABT PRO Marker P177, draw quick flicks of ink around the edge of the circle, turning it as you go. Keep the flicks going in the same direction.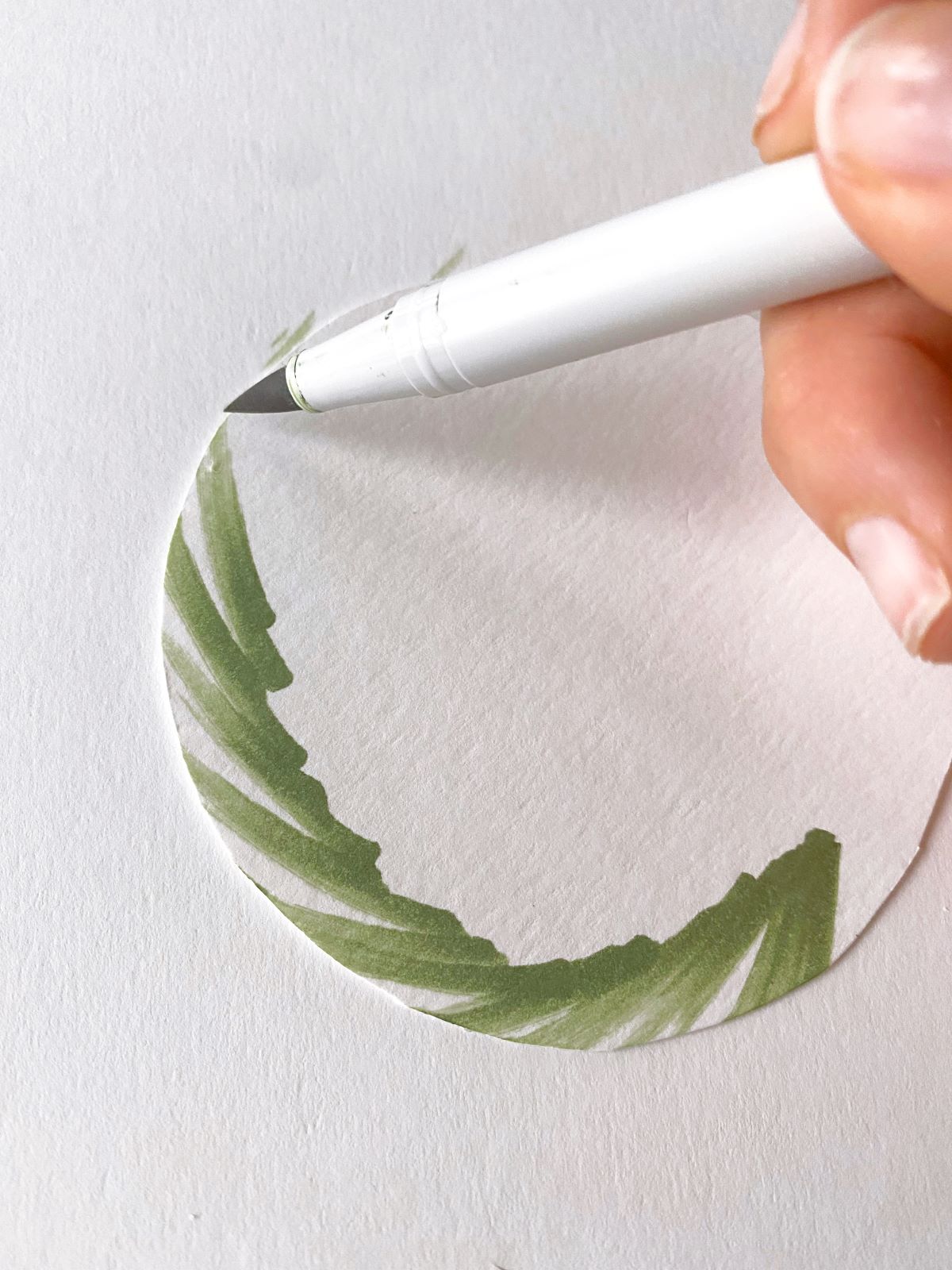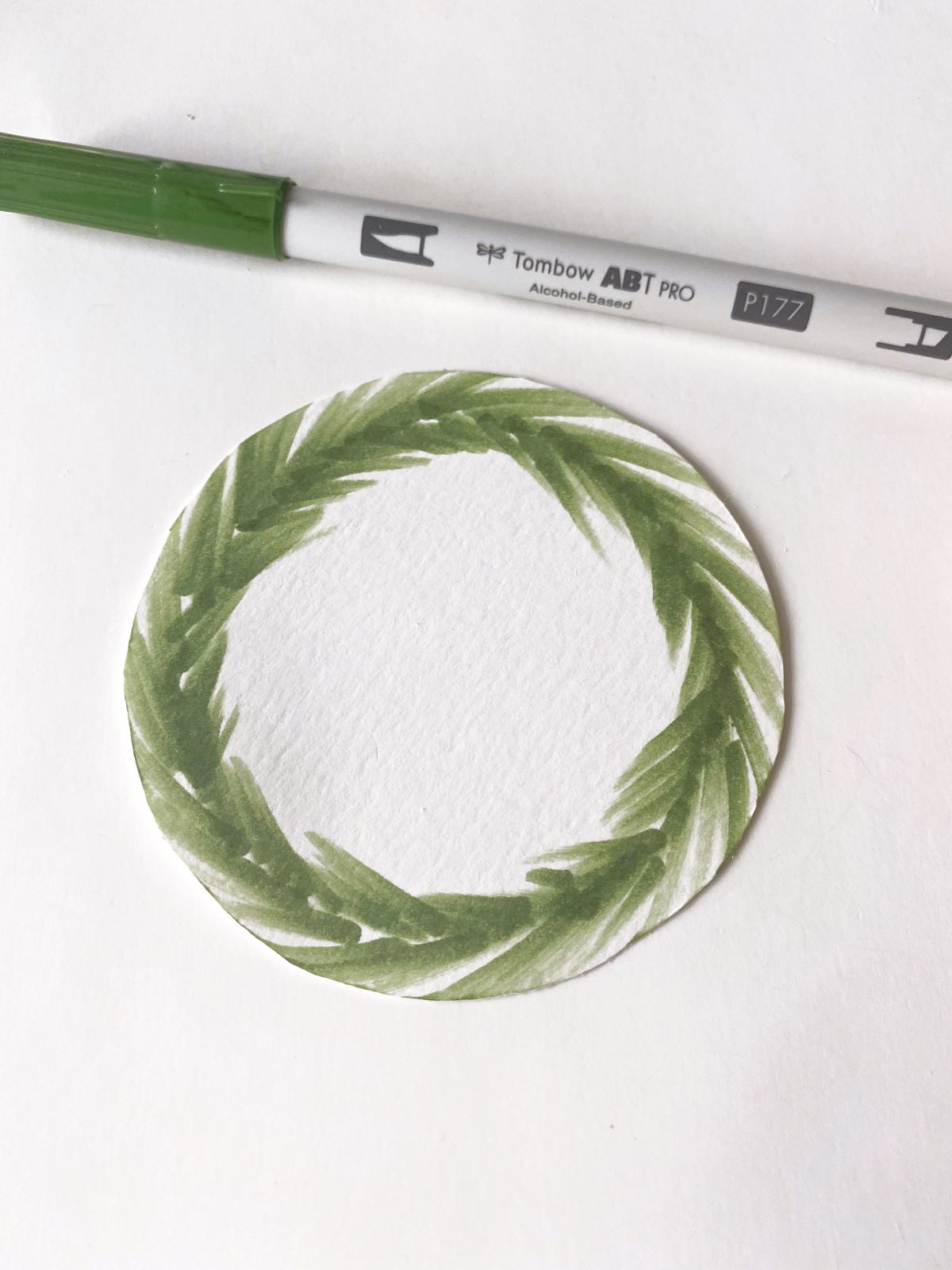 Next, use ABT PRO Marker P249 to add a darker green shade to the wreath, following the same pattern.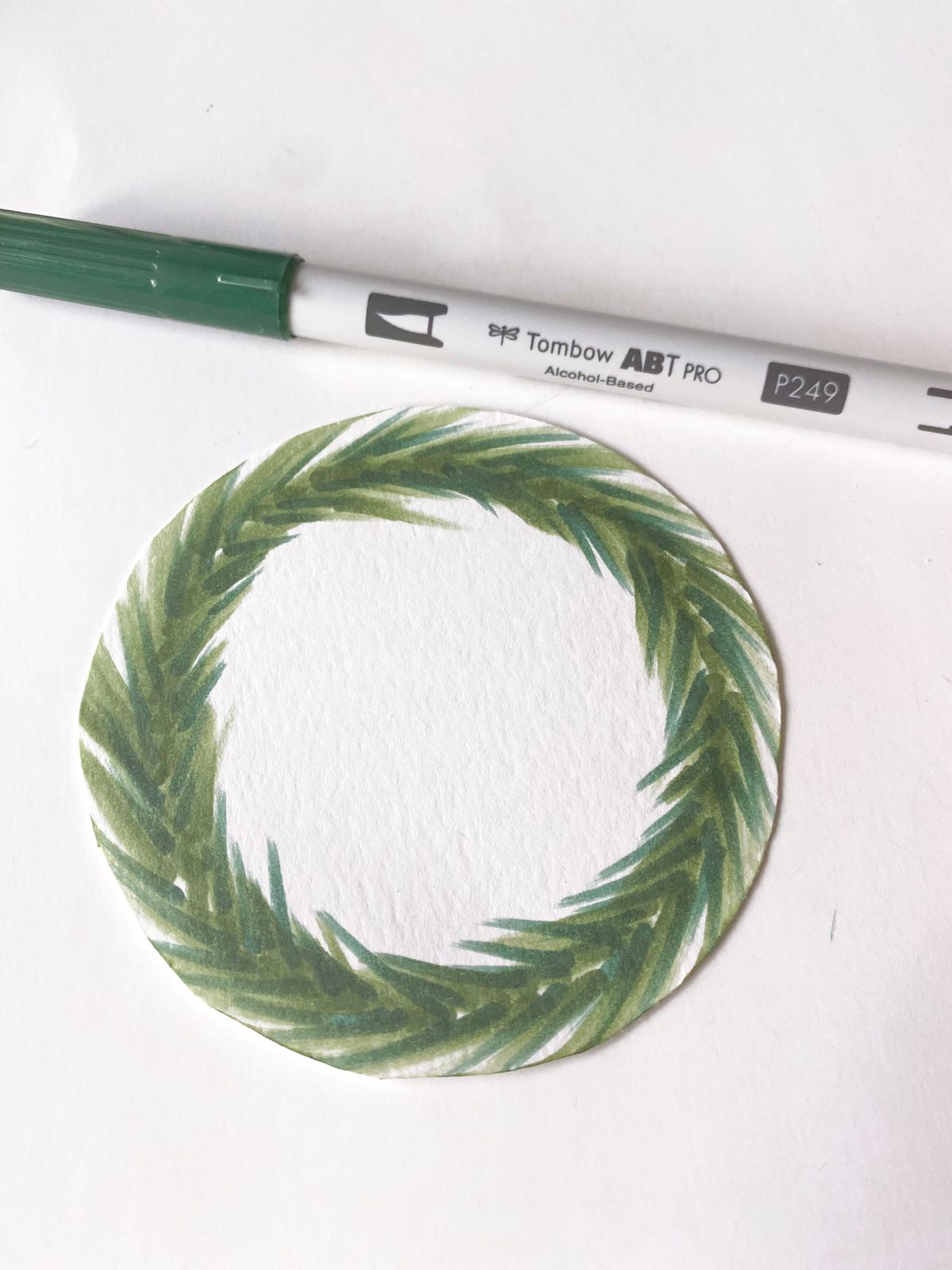 STEP 3 – Finishing details
Using MONO Drawing Pen 05, write the name of the recipient using faux calligraphy in a fun font.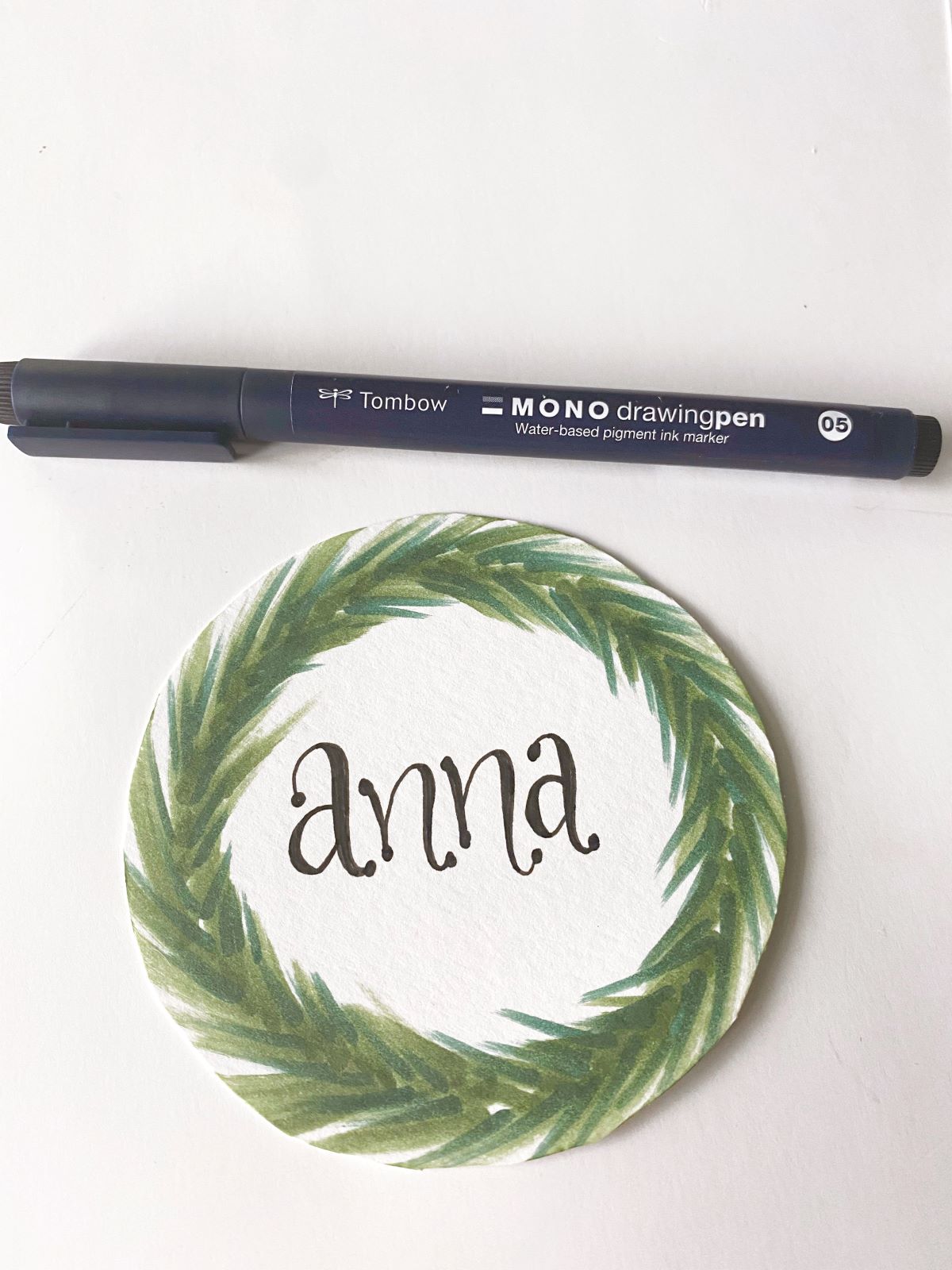 Use ABT PRO Marker P856 to add red dots around and on the wreath.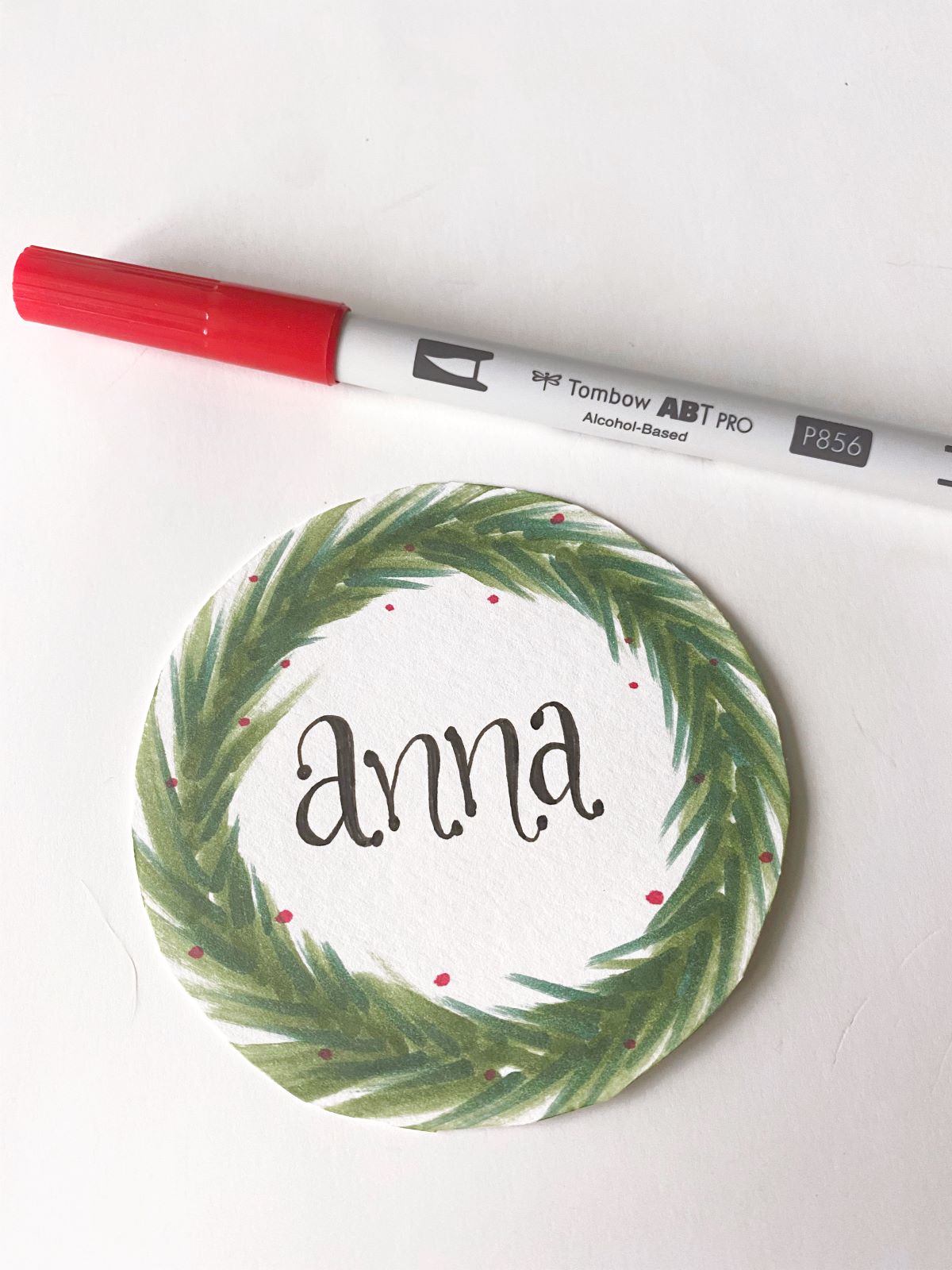 Lastly, use the hole puncher to punch a hole at the top. Then, tie a ribbon to it. Adhere to your gift using Tombow adhesives and you're done!
Thanks for following along today! For more project inspiration, be sure to check out these posts:
See you next time!
Mandy