Hi, I'm Marcella from @lovableletters! The holiday season is upon us, which means that it's time for me to start thinking about what gifts I want to give this year. Although I love giving gifts, I also love wrapping and decorating gifts to give them a personal touch! I'm showing you how to make these cute gift tags so that you can customize your gift wrapping. Plus, you could easily switch up the doodles to make them even more personalized, like doing a winter theme with snowflakes and hot chocolate instead!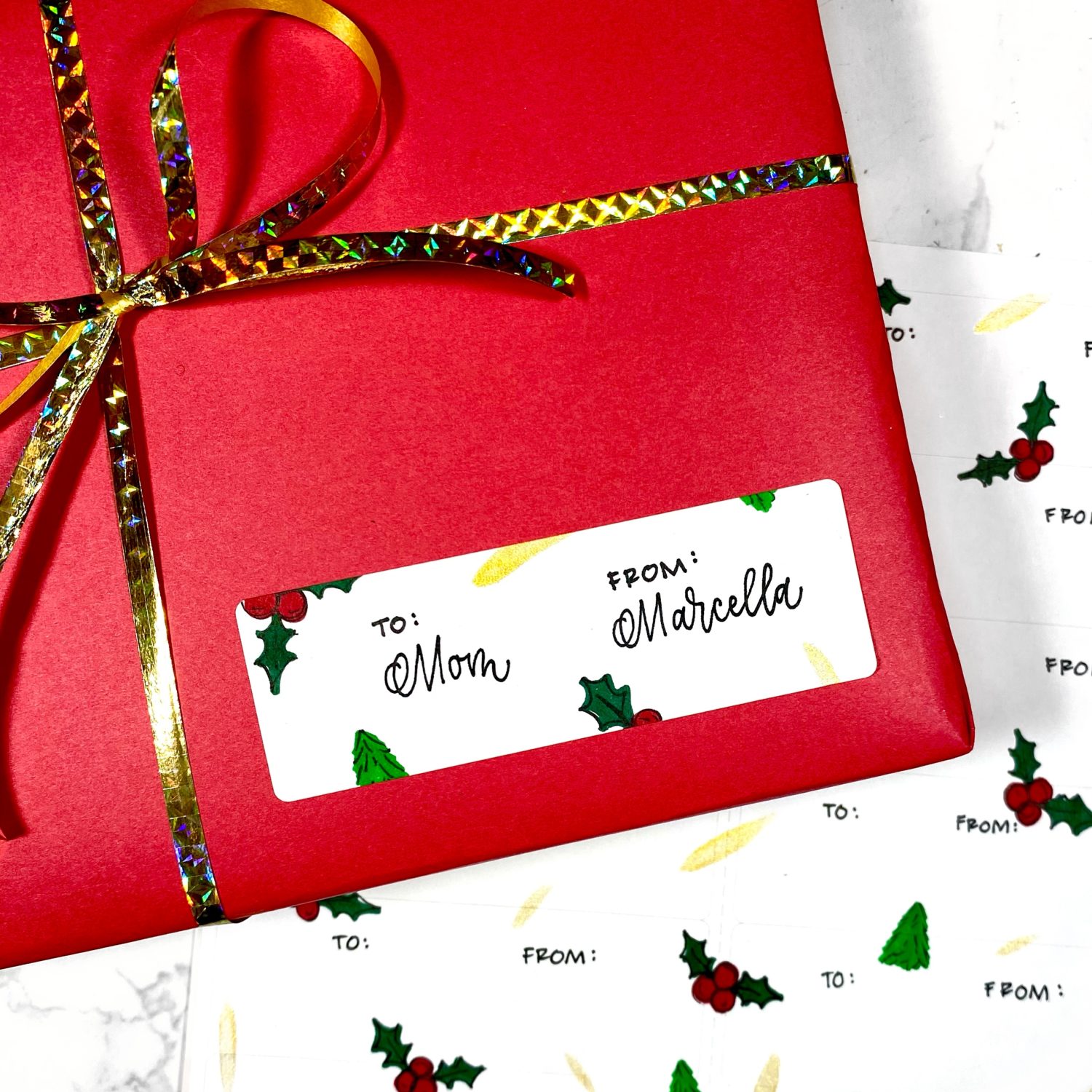 Supplies Used:
Step 1: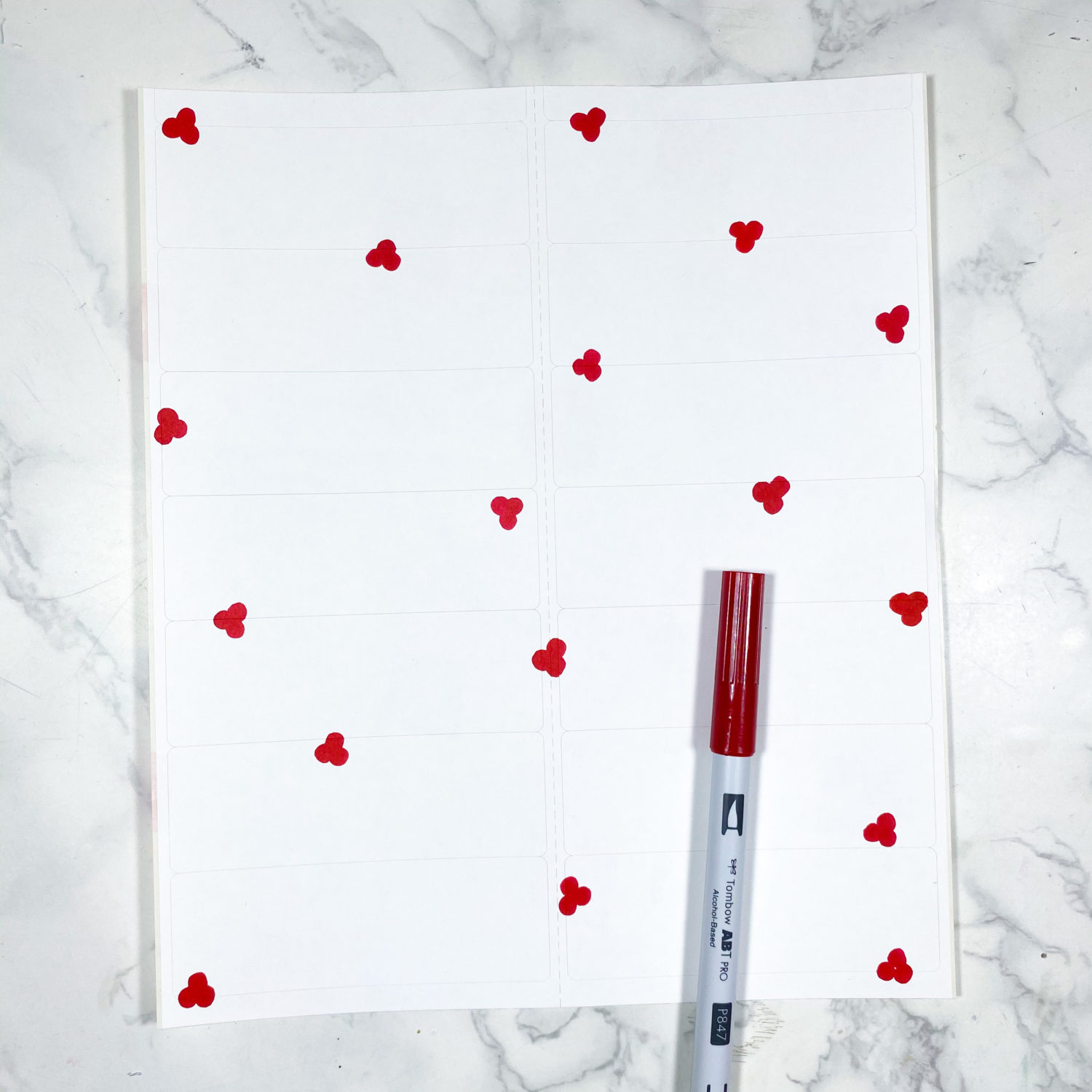 (If you're using printer paper instead of pre-cut labels, lightly draw out rectangles so that you know where the perimeter of each label is before starting this step.)
Using your P847 ABT PRO Marker, draw sets of three circles spread out around the page. These are going to be holly berry doodles. You can make these as sparse or crowded as you'd like, as long as they are relatively evenly spread out and you have enough room to add leaves in the next step. I drew them so that some of the doodles went over the perimeter of each label, but you could also keep them within the label if you prefer that. Most importantly, try to avoid the middle section of each label since that's where you'll be writing who the gift is to/from!
Step 2: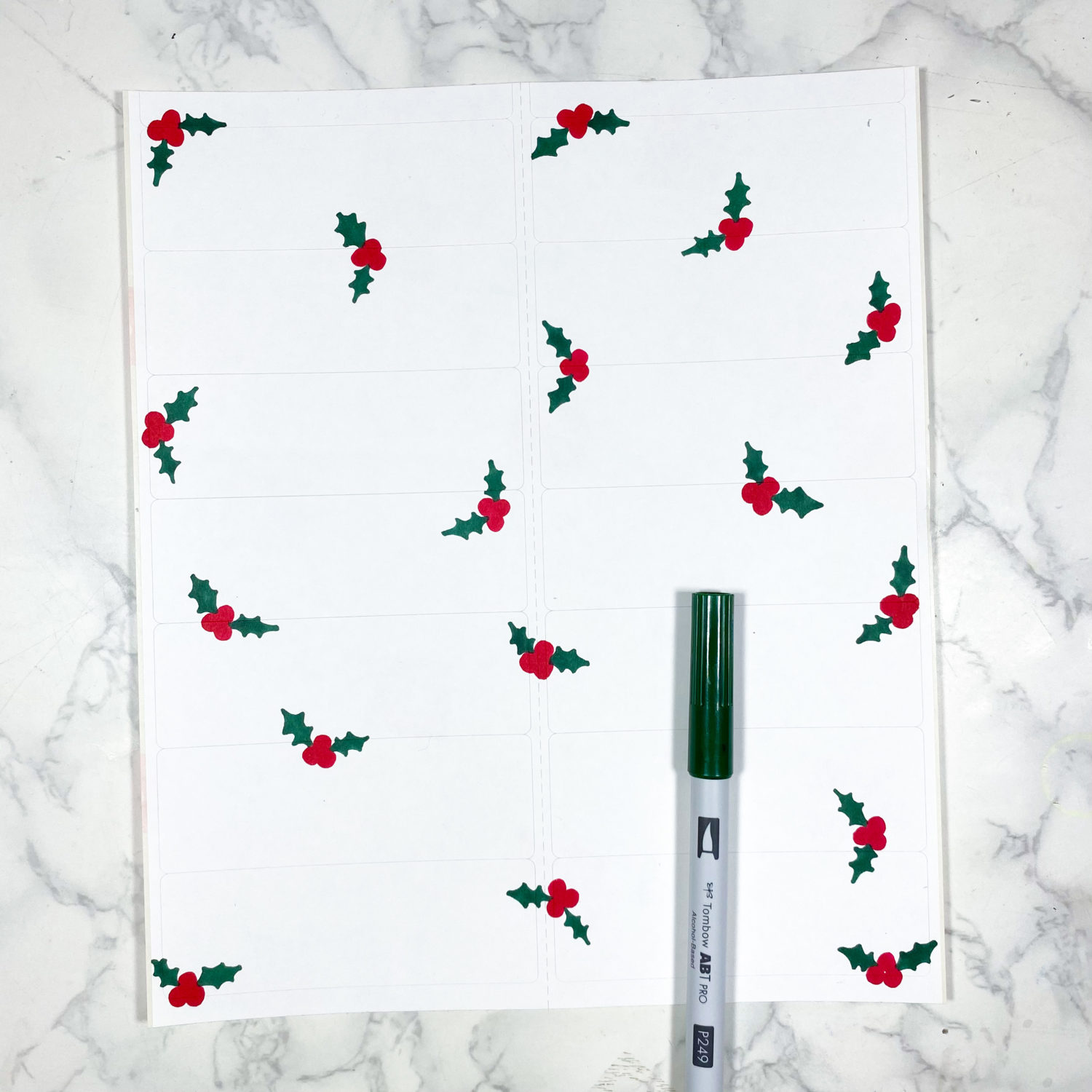 With your P249 ABT PRO Marker, add leaves to each set of berries. I drew two pointy leaves coming out of each set, with the leaves starting at the three spots where the red circles meet each other.
Step 3: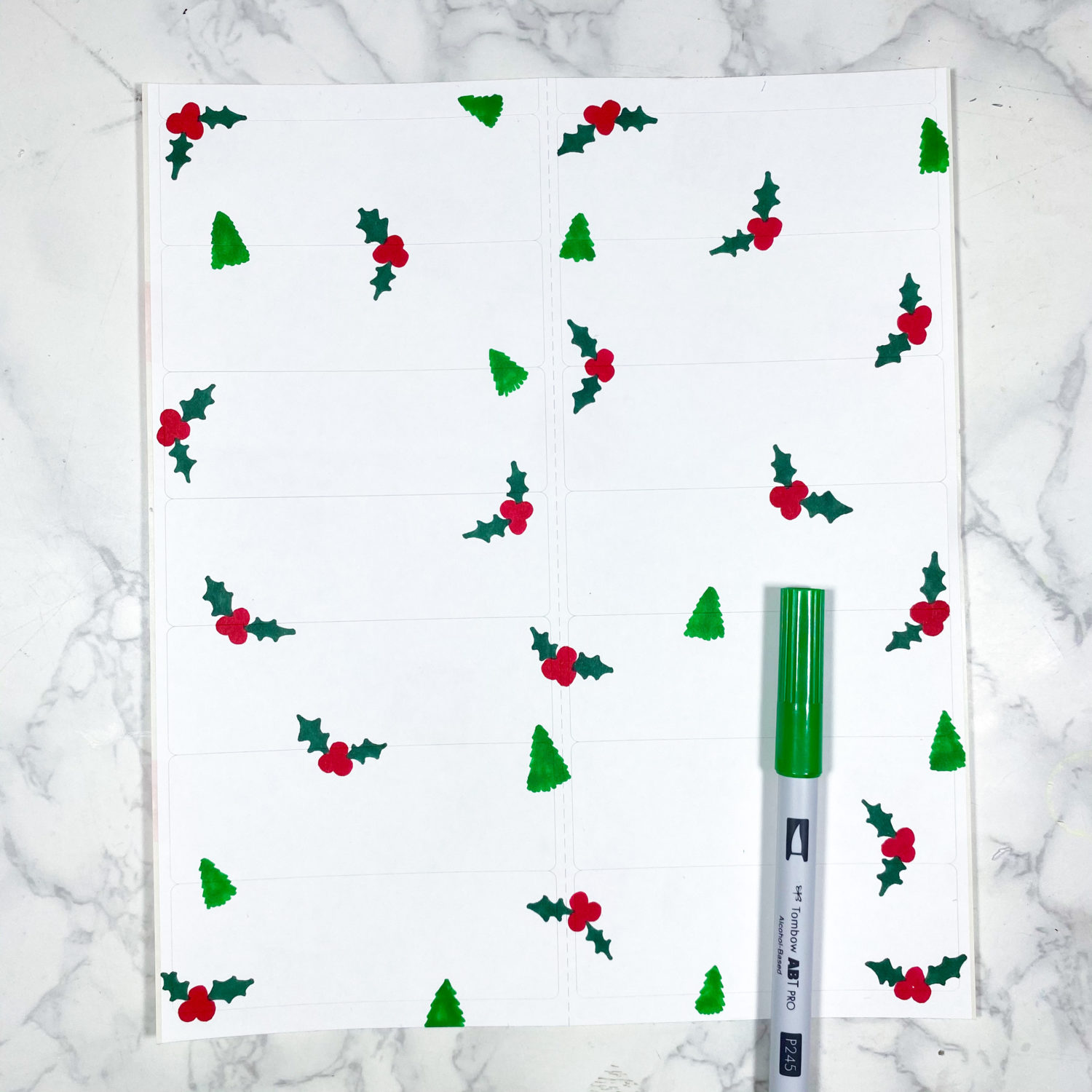 Next, take your P245 ABT PRO Marker and add small evergreen trees to fill in some of the blank space. I left these undecorated, but you could also add lights and a star on top!
Step 4: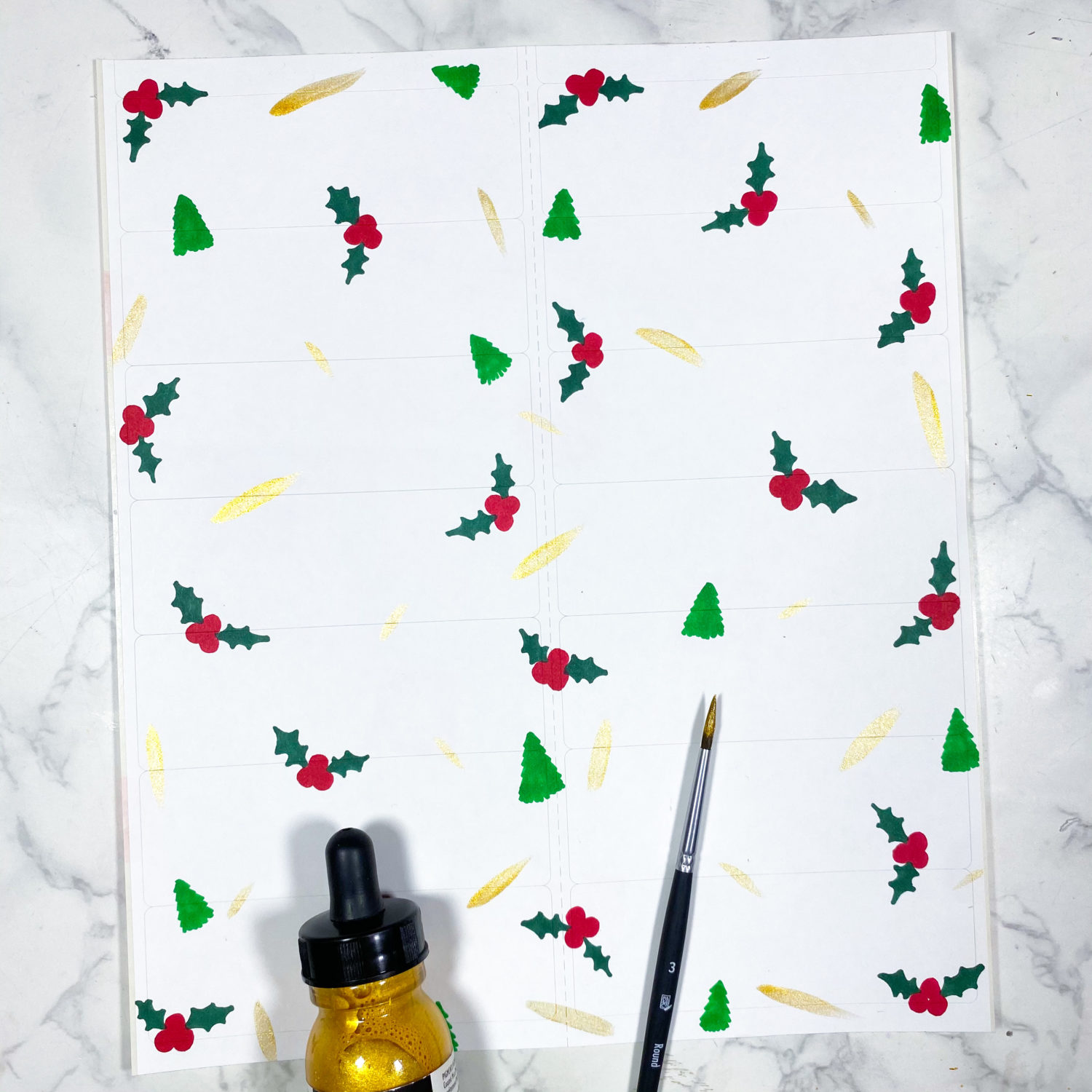 Using your gold ink/paint and a paintbrush, add gold lines to fill in some of the remaining white space. I lightly dragged the brush over the page to create these messy brush strokes.
Step 5: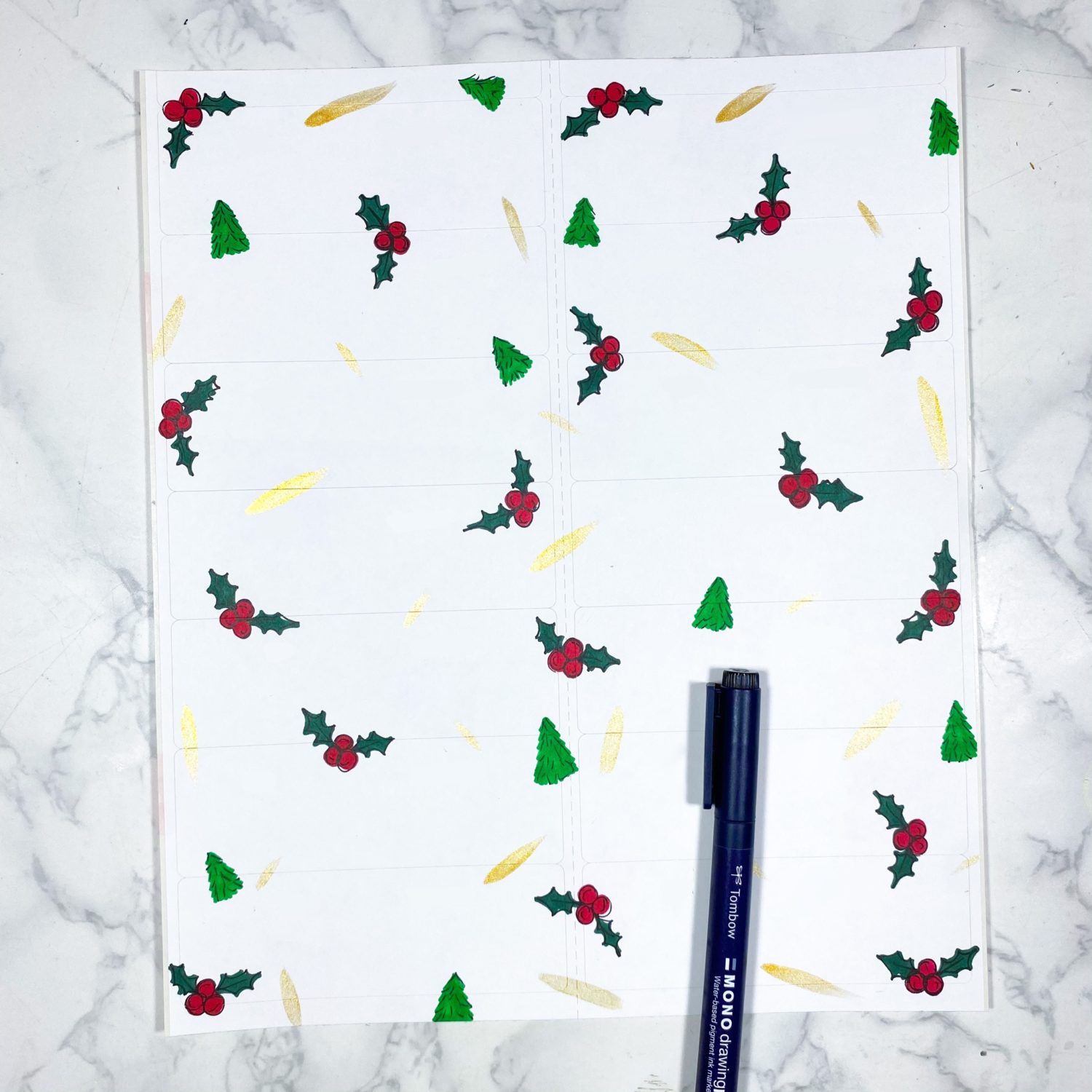 After the gold dries, use MONO Drawing Pen 04 to make the doodled more defined. I did a very loose outline instead of outlining everything precisely, but that's just a matter of preference.
Step 6: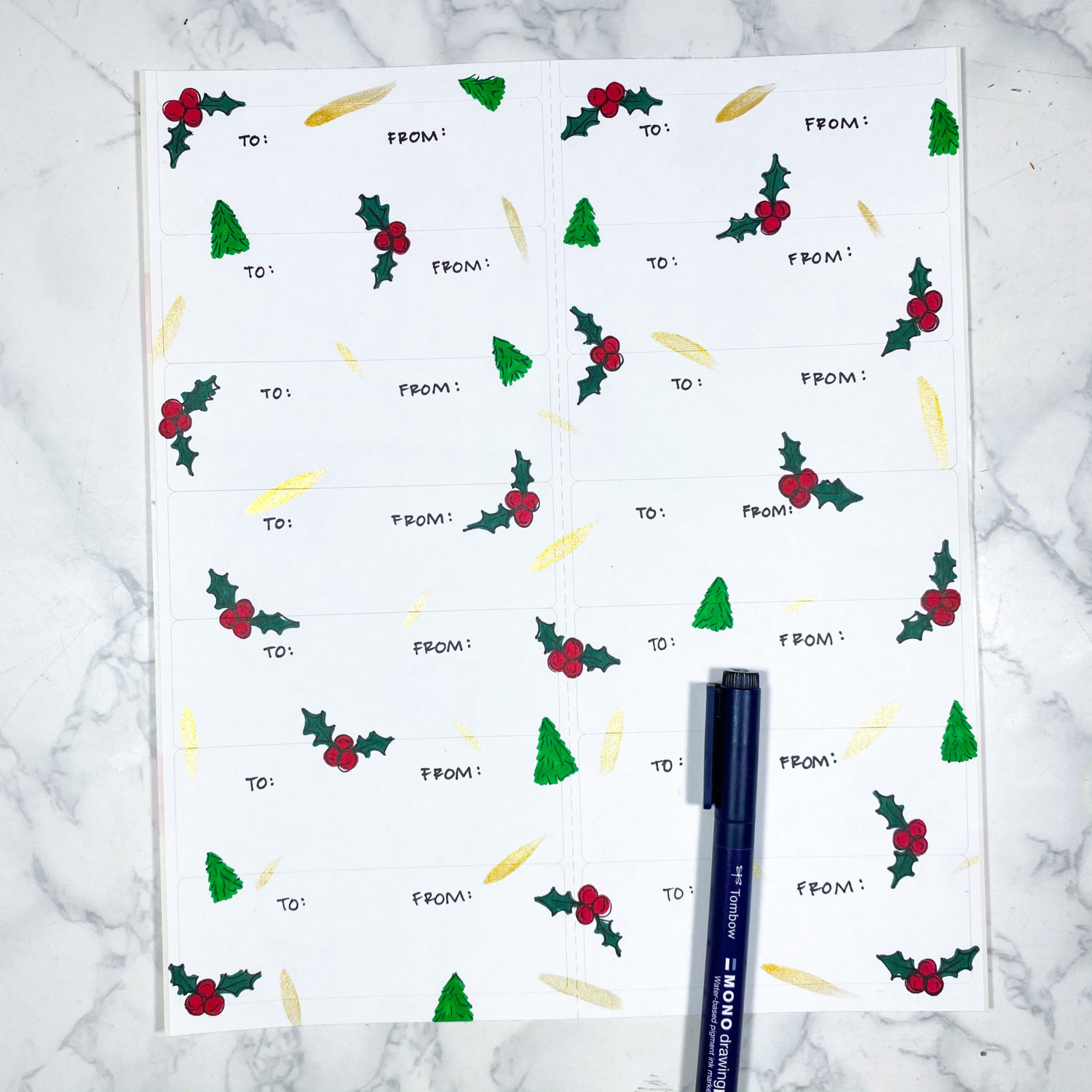 Use the same MONO Drawing Pen to write "To:" and "From:" on each gift tag. These may fall in slightly different places on each tag due to where the doodles are, but that just makes them all unique! If you used self-adhesive labels, these are ready to peel and stick onto your gifts. If you used a printer, you can cut out each label and tape them onto your gifts!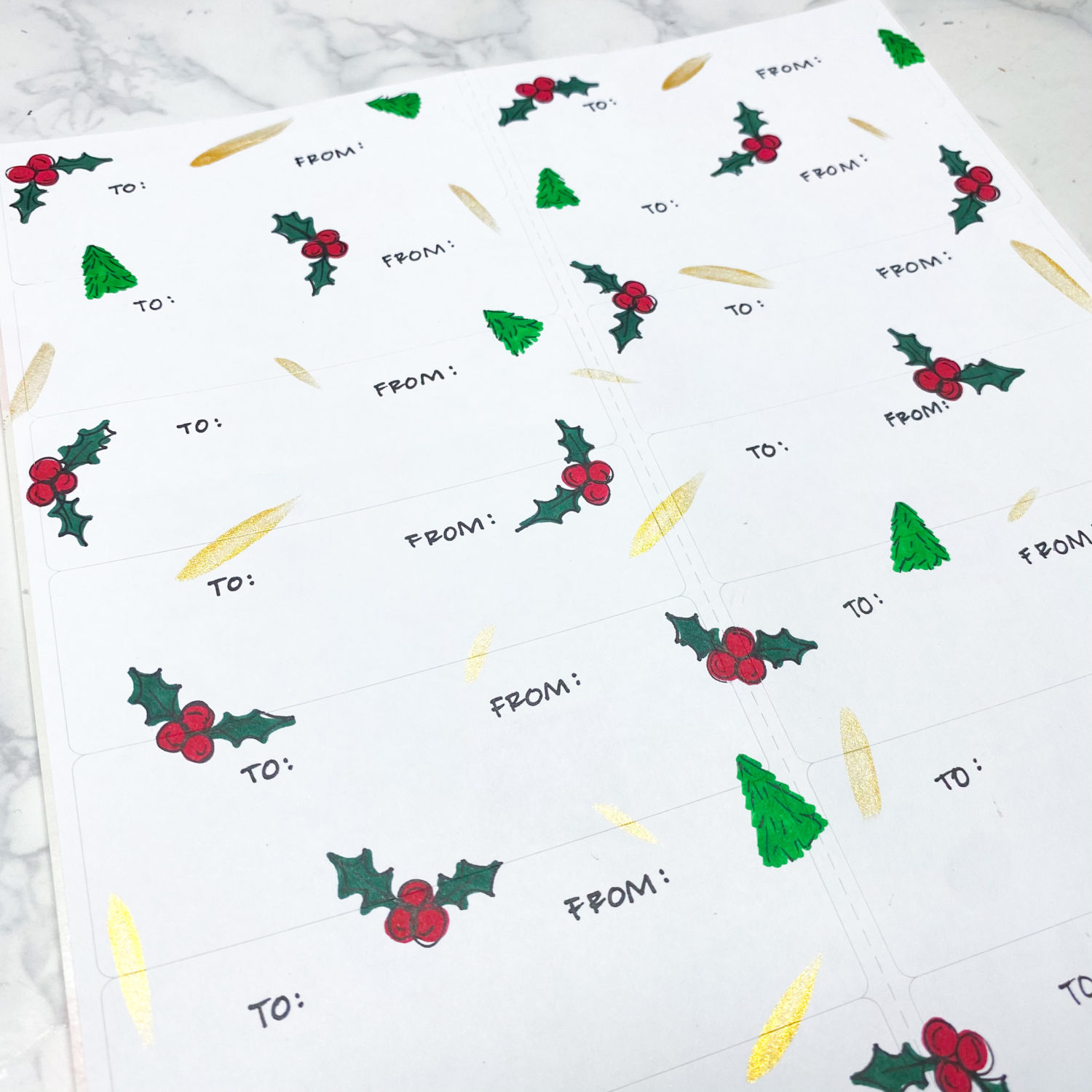 Thanks for following along! If you decide to use these for gifting, make sure to tag @tombowusa and @lovableletters on Instagram/TikTok so we can see!
For more gifting inspiration, check out these blog posts: