Hello Tombow friends, Happy holidays! It's Katie here! I want to show you how to make these fun winter coasters using Tombow's ABT PRO Markers and wood slices. The ABT PRO Markers are permanent, so they're perfect for this.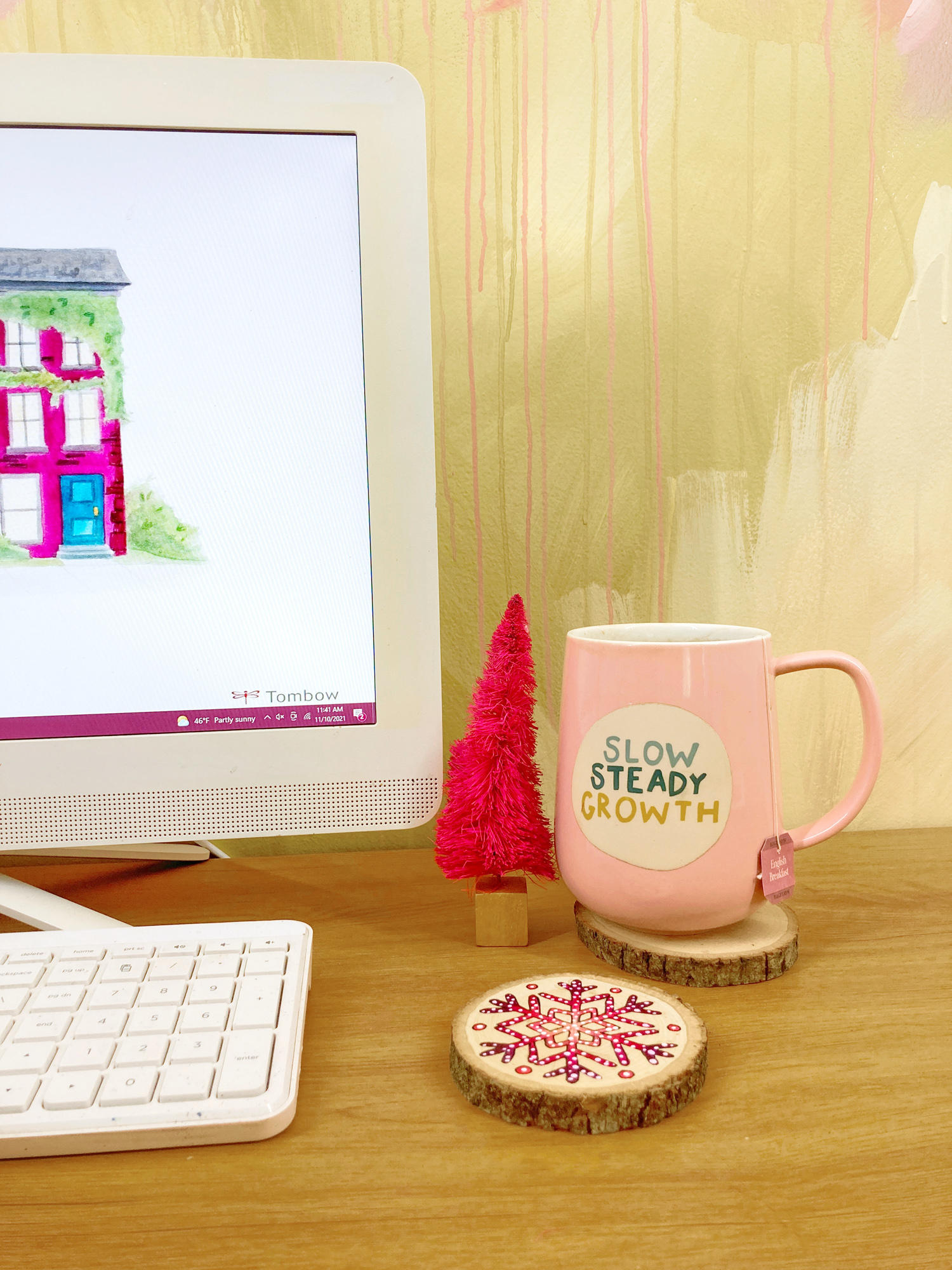 Supplies:
Round wood slice coasters
White acrylic paint
Small paintbrush
Step one:
Let's start out by sketching snowflakes onto the wood rounds in pencil. It's good to sketch them out first, so that you get the design you want. I also love using the MONO Zero Eraser to clean up the sketch and refine the design.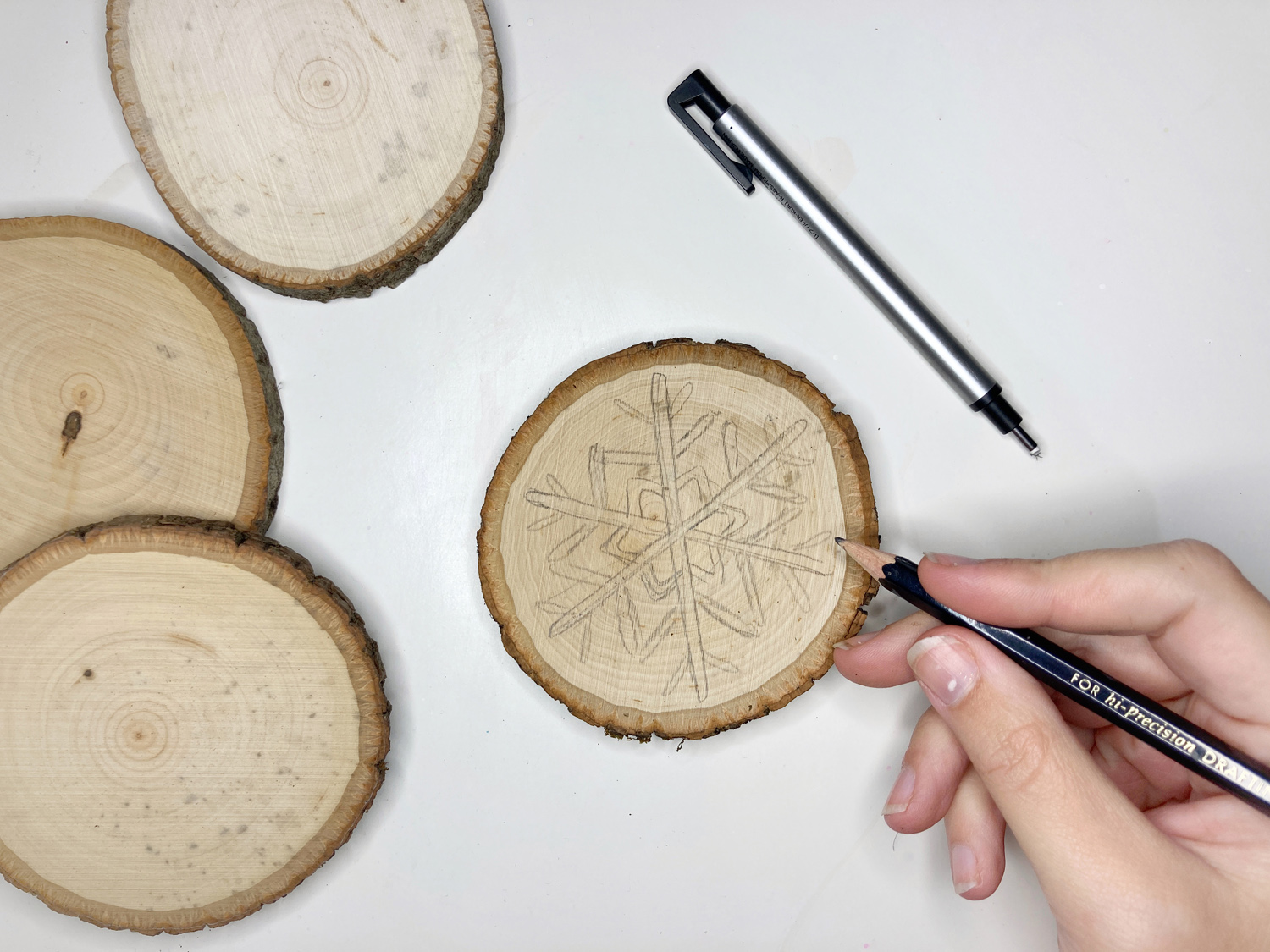 Step two:
To color these with a gradient design, begin with the darkest shade around the outside edges of your snowflake design. I like to use the chisel tip on these so that the wood doesn't fray the brush tip.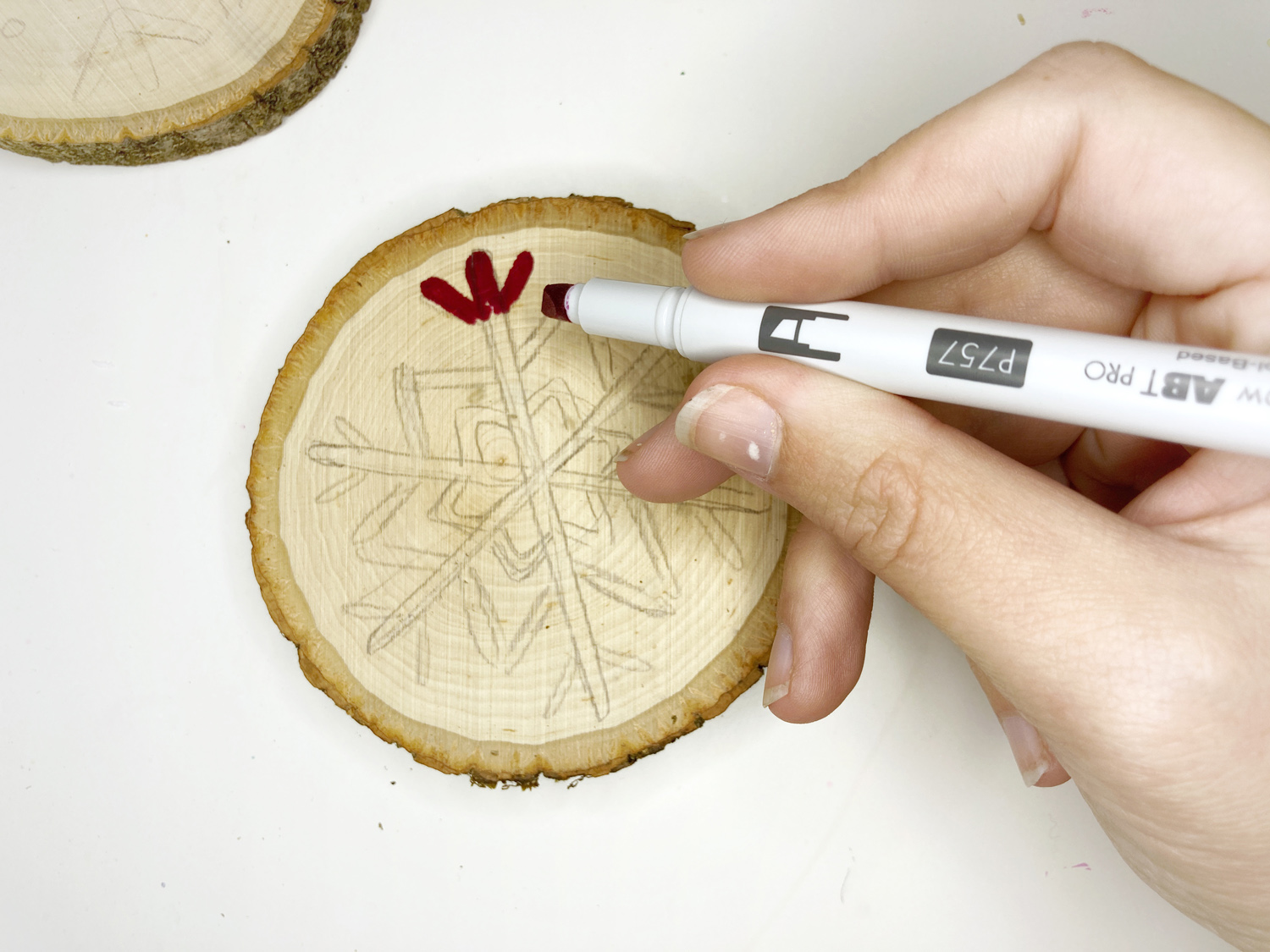 Step three:
Continue with the color going further down your snowflake design. Layer the lighter shade slightly over the darker shade so that the two blend together.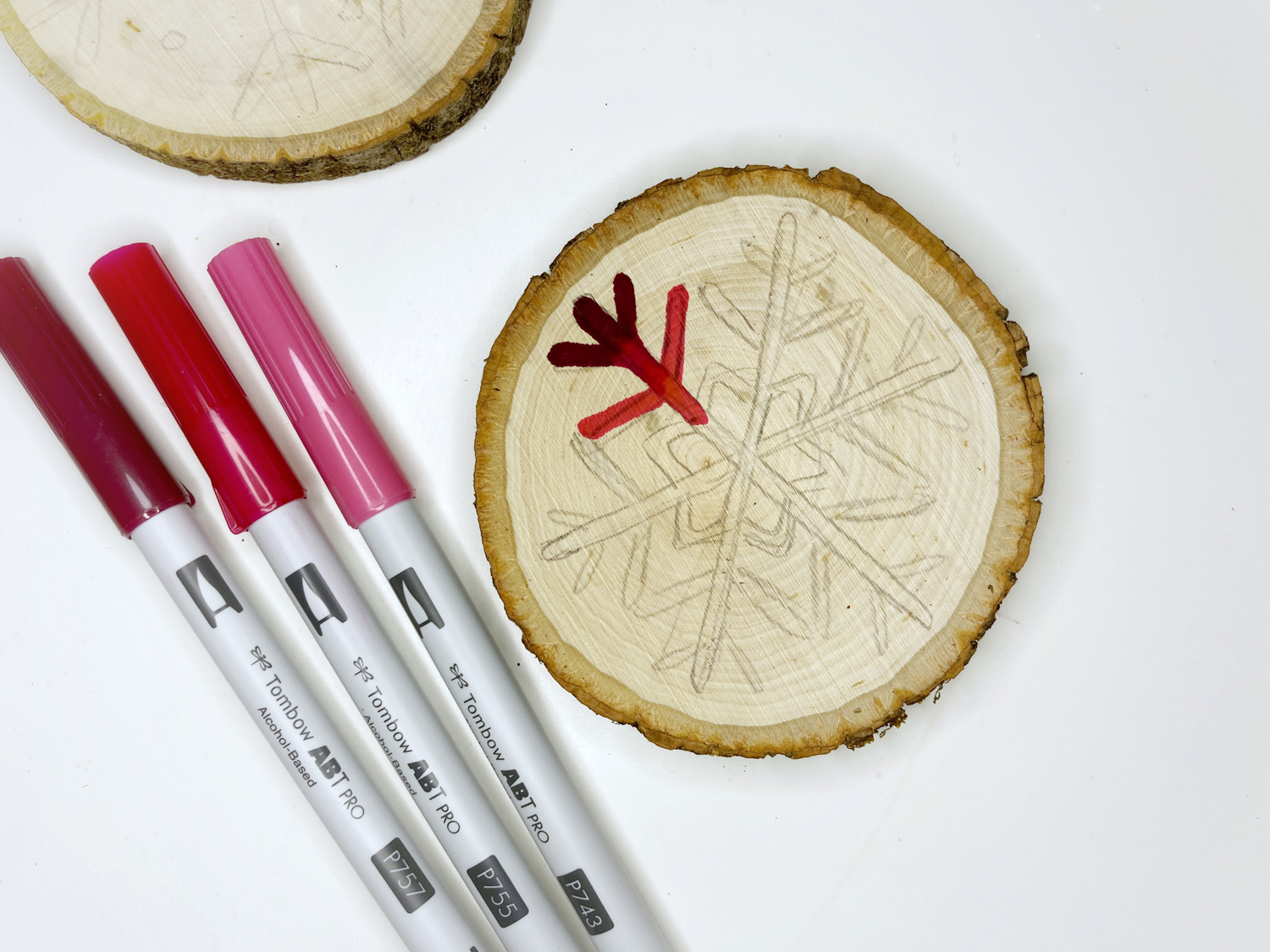 Step four:
Continue coloring your snowflake design with the ABT PRO <arkers, switching to the lighter shades as you get further along to create a gradient/ombre color.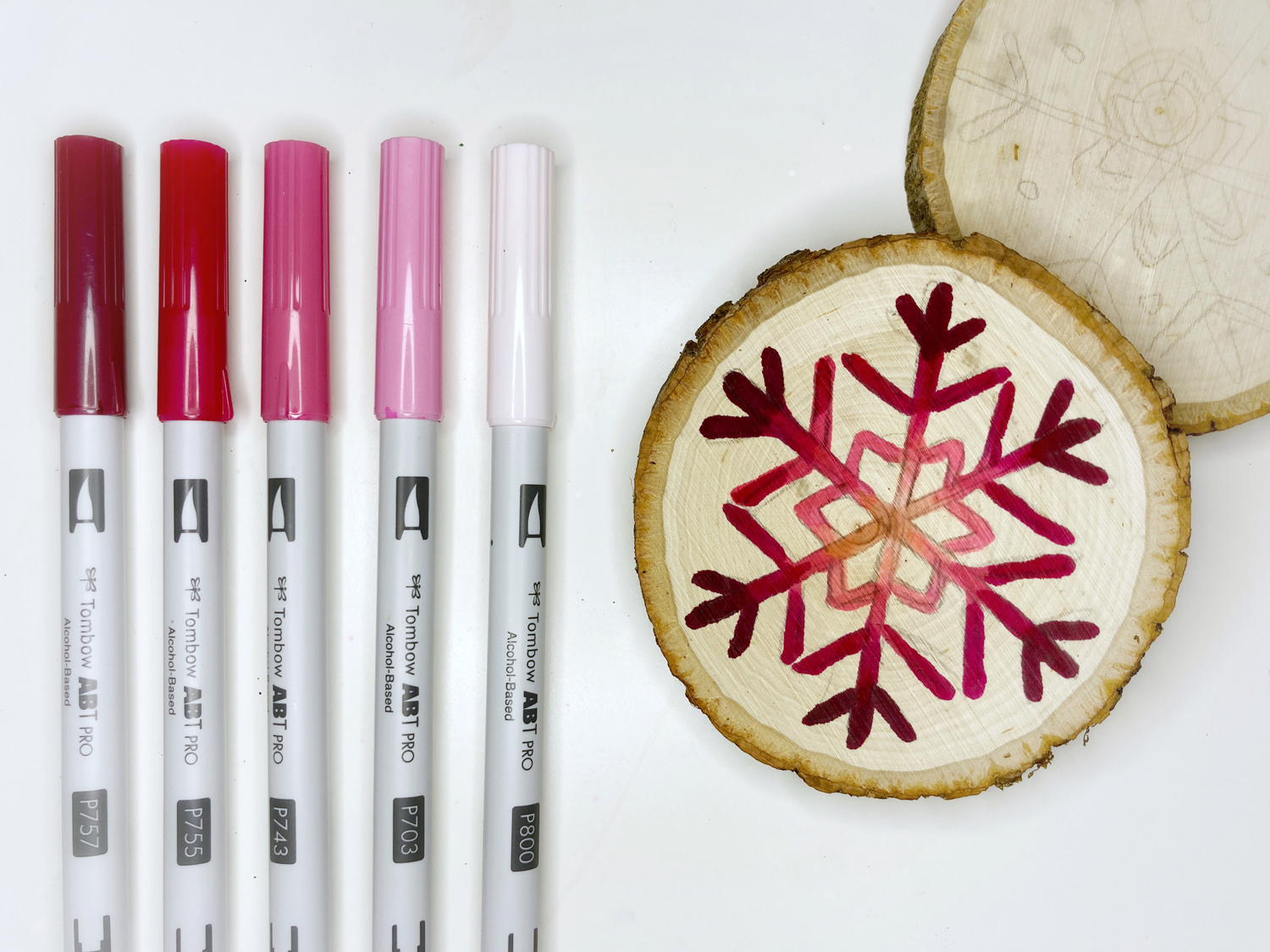 Step five:
Outline your snowflake with the MONO Twin Permanent Marker. This is optional, but I love the clean black outline along the edges. If you choose to add this outline as well, I recommend adding it as the last step instead of doing it first (before the color) because the alcohol ink does bleed a small amount in the wood, so you don't want it to bleed out past the outline. 😉
Step six:
Use a small paintbrush and white acrylic paint to add dots around your design as a final embellishment.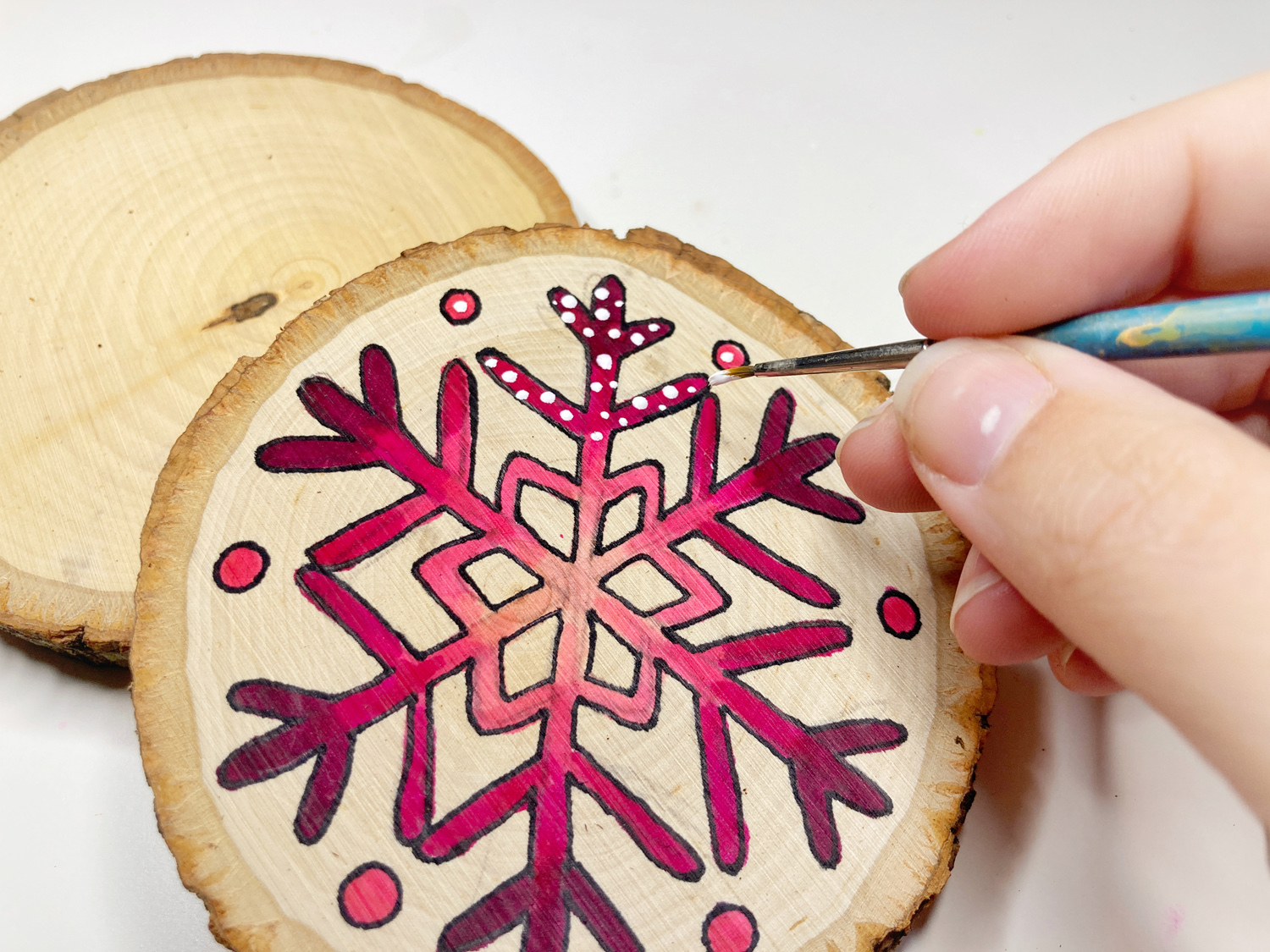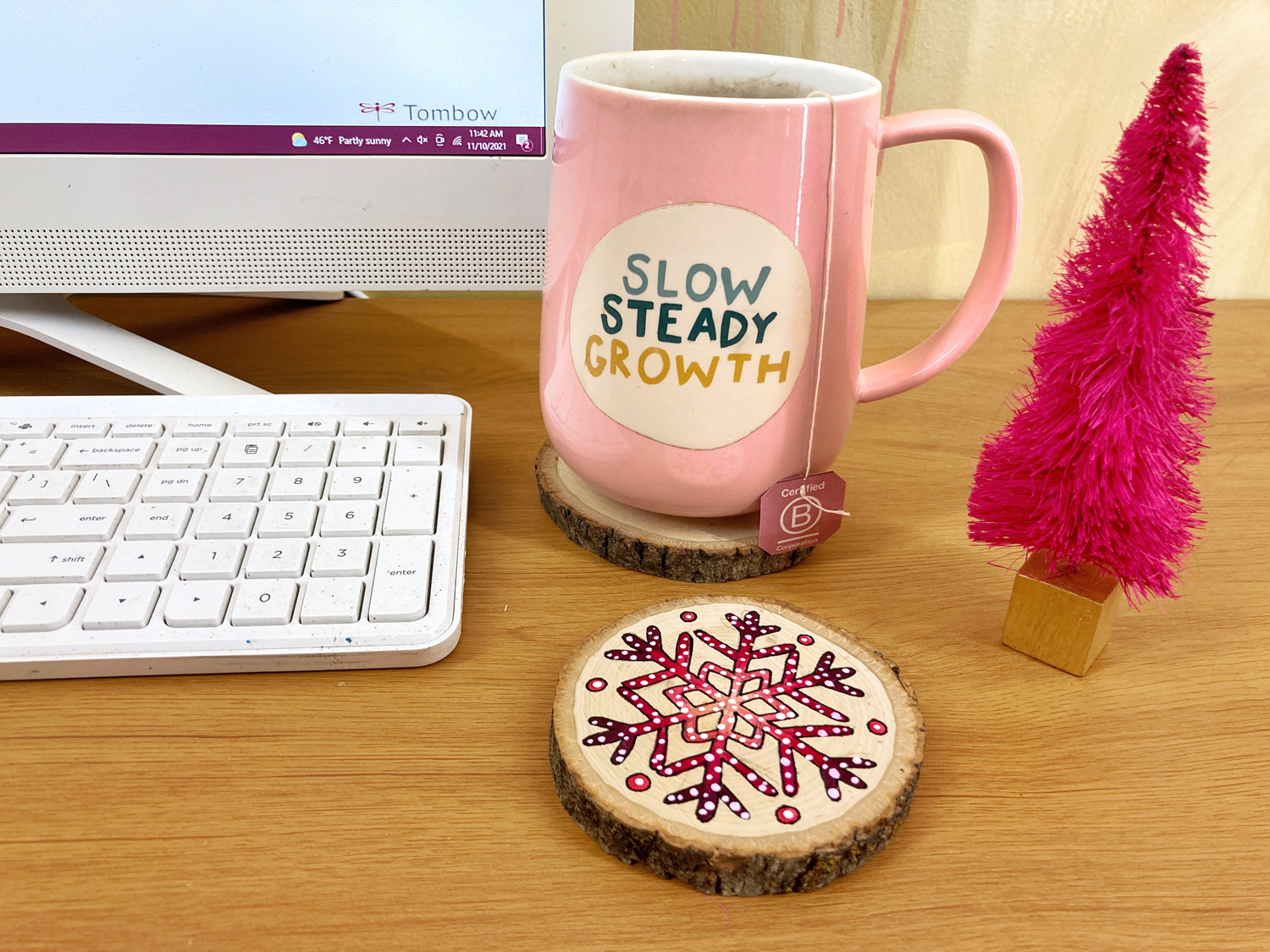 I like these snowflake designs because you can have them out all winter long, even past the holidays. You can also play with the color of them and make them in any color of the rainbow. The ABT PRO's come in 108 vibrant colors!
If you're looking for more inspiration, check out these posts from the Tombow Blog archives: