Hello friends, I'm Smitha, and I have a creative blog called Smiling Colors, where I share all things that are artsy and crafty in my life. I love journaling, bright colors, florals, and a pretty rainbow! I'm so excited to share a tutorial with you all! Let's create a dutch door in our journals and make it colorful with a few easy steps!
Journaling and marker art are my favorite things, but my favorite hobby has to be any craft with yarn. I love both knitting and crocheting. I just started my biggest yarn project for 2022, a temperature blanket! Yarn always brings back memories of my childhood sitting by mom while she crocheted 🙂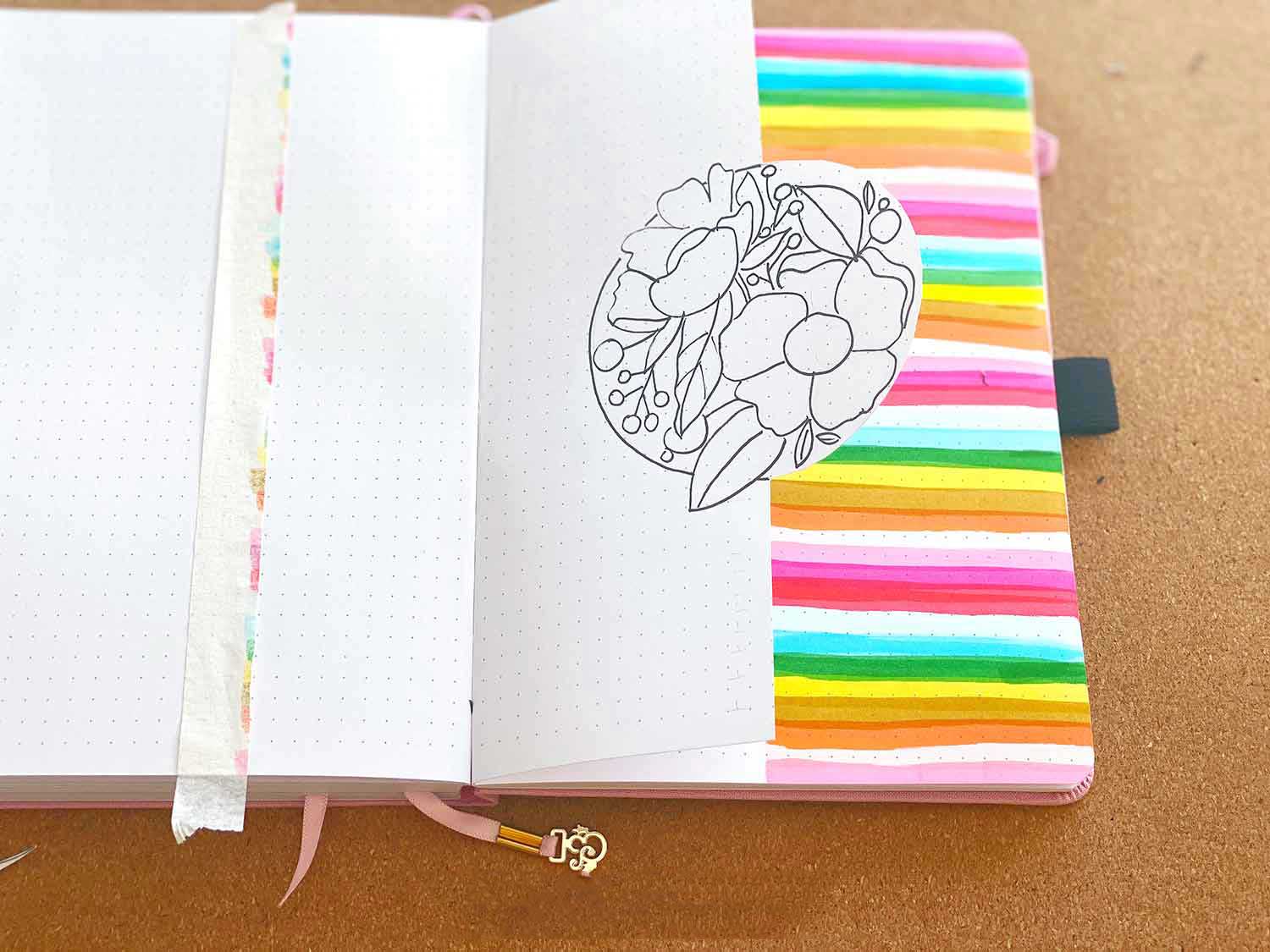 Material list:
Dot grid journal
Masking tape (optional)
Scissors
Step 1:
First, you'll need to draw a circle outline in the middle of your page with a pencil. You can fill any design you want inside this circle. I love drawing florals in my journal, so I quickly doodled a few flowers. I used a MONO Graph Mechanical Pencil here to create a light erasable outline of my sketch.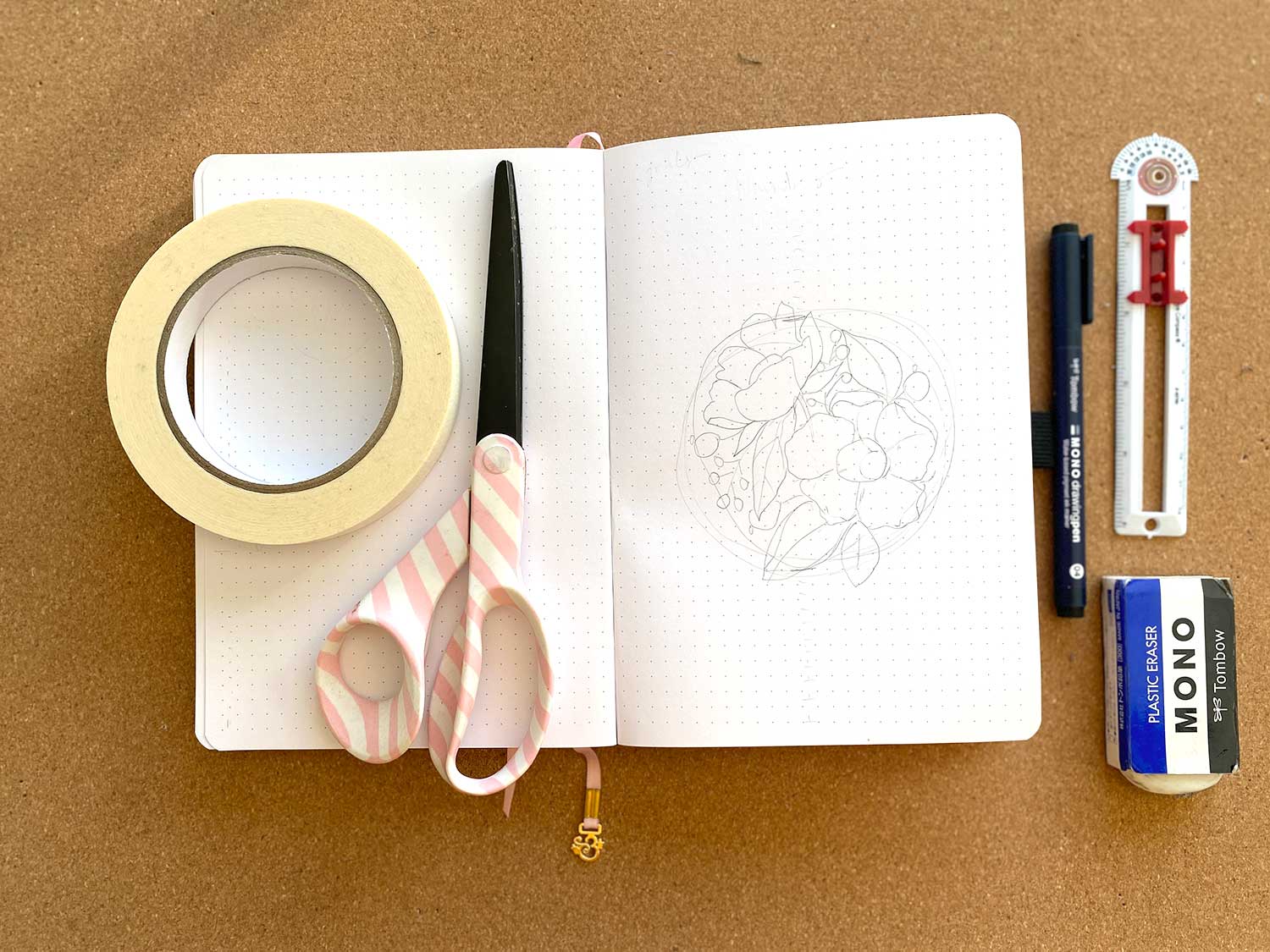 Step 2:
Now we cut. I find that the best way to create a dutch door in your journal is to use a sharp pair of scissors. While cutting the page, keep rotating the journal around to easily access it in all directions.
Be careful to not harm the page beneath!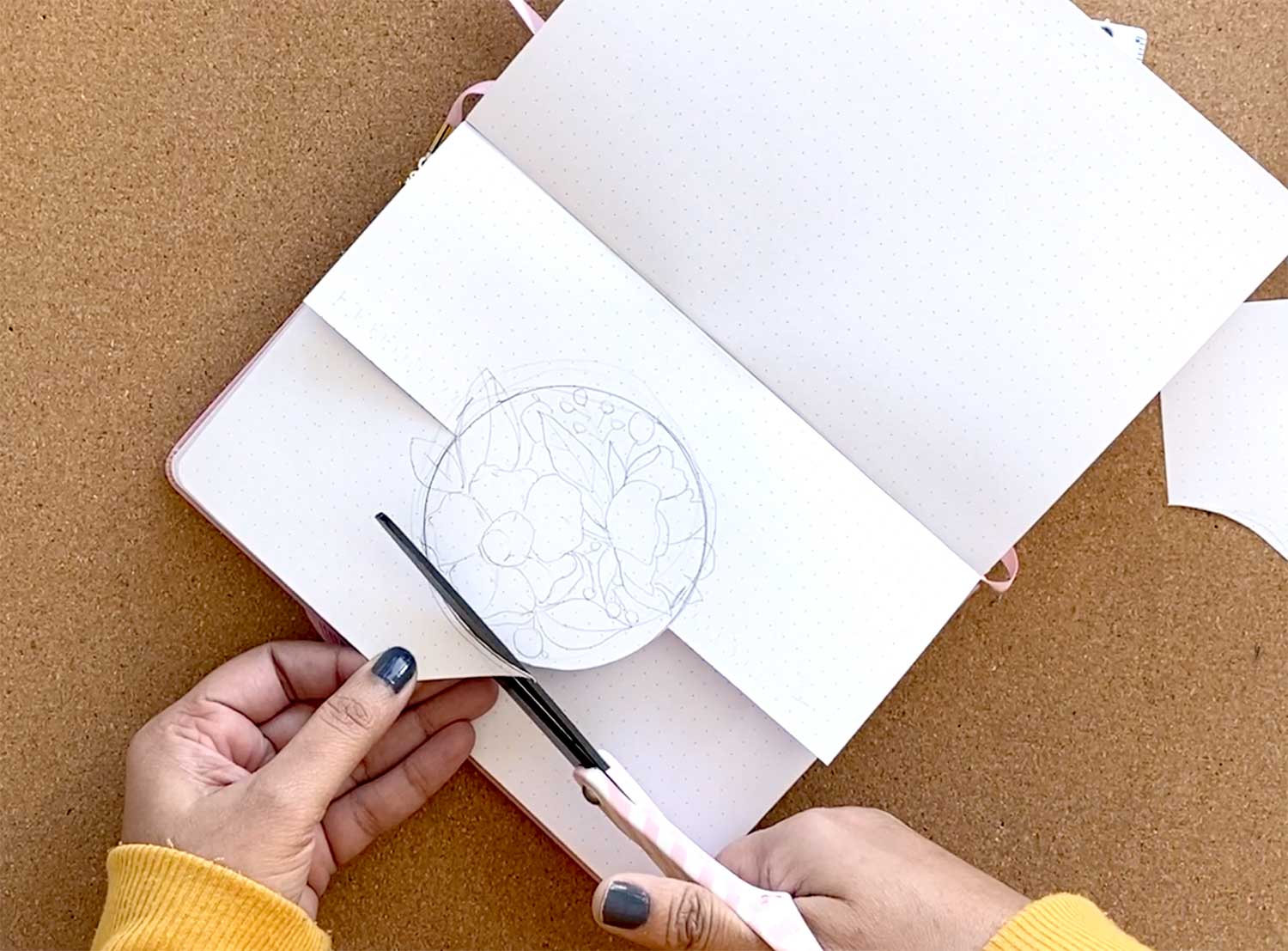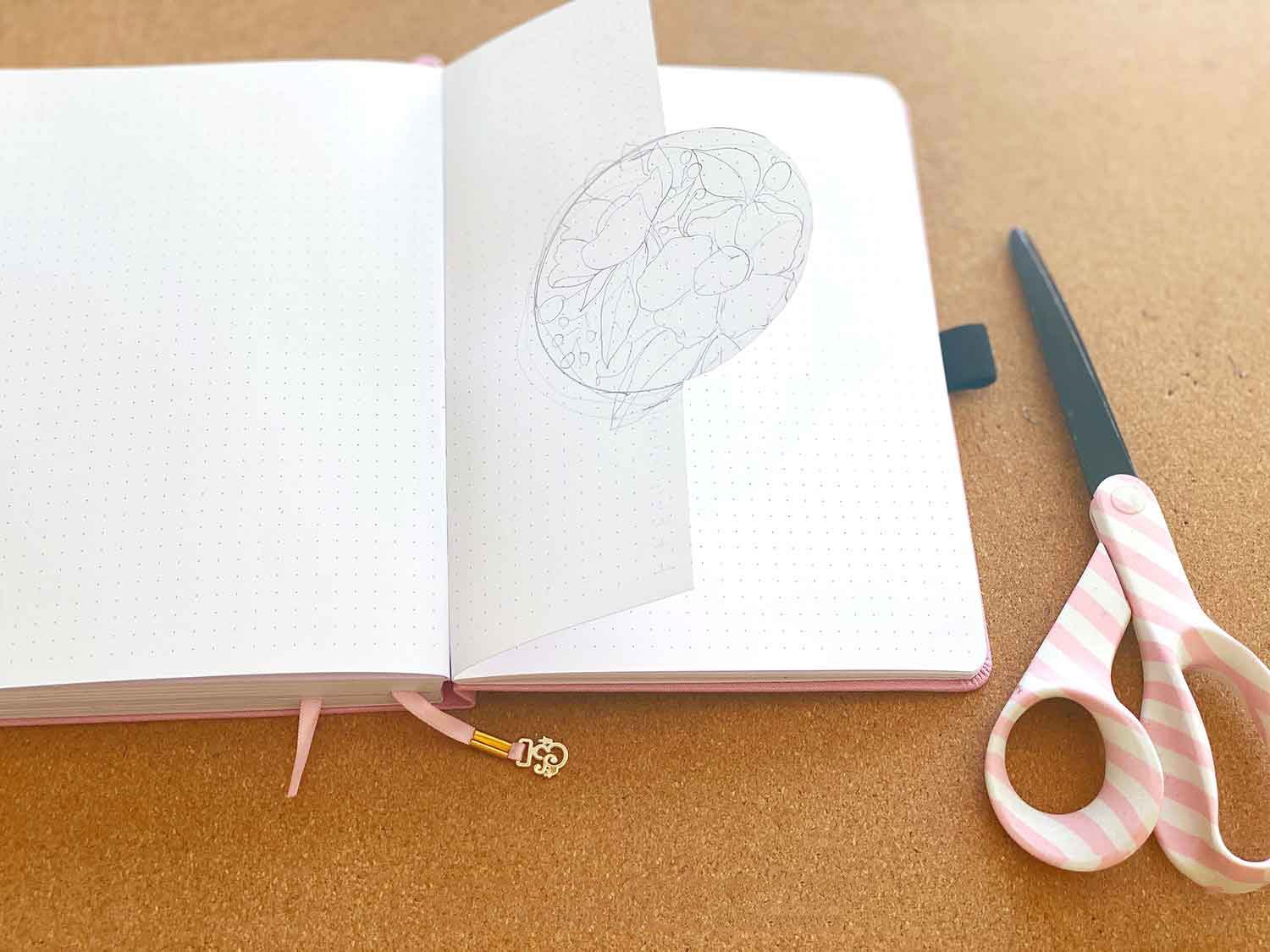 Step 3:
To make this dutch door design pop in my journal, I'm adding a bright color onto the page beneath. For this, I used all the colors from the Dual Brush Pen Celebration 10-Pack. This set has a very modern rainbow color palette, Using the brush tip, simply apply a stripe of color onto half of the page. I went in rainbow order and did not overlap my colors here.
I absolutely love how pretty these colors look together!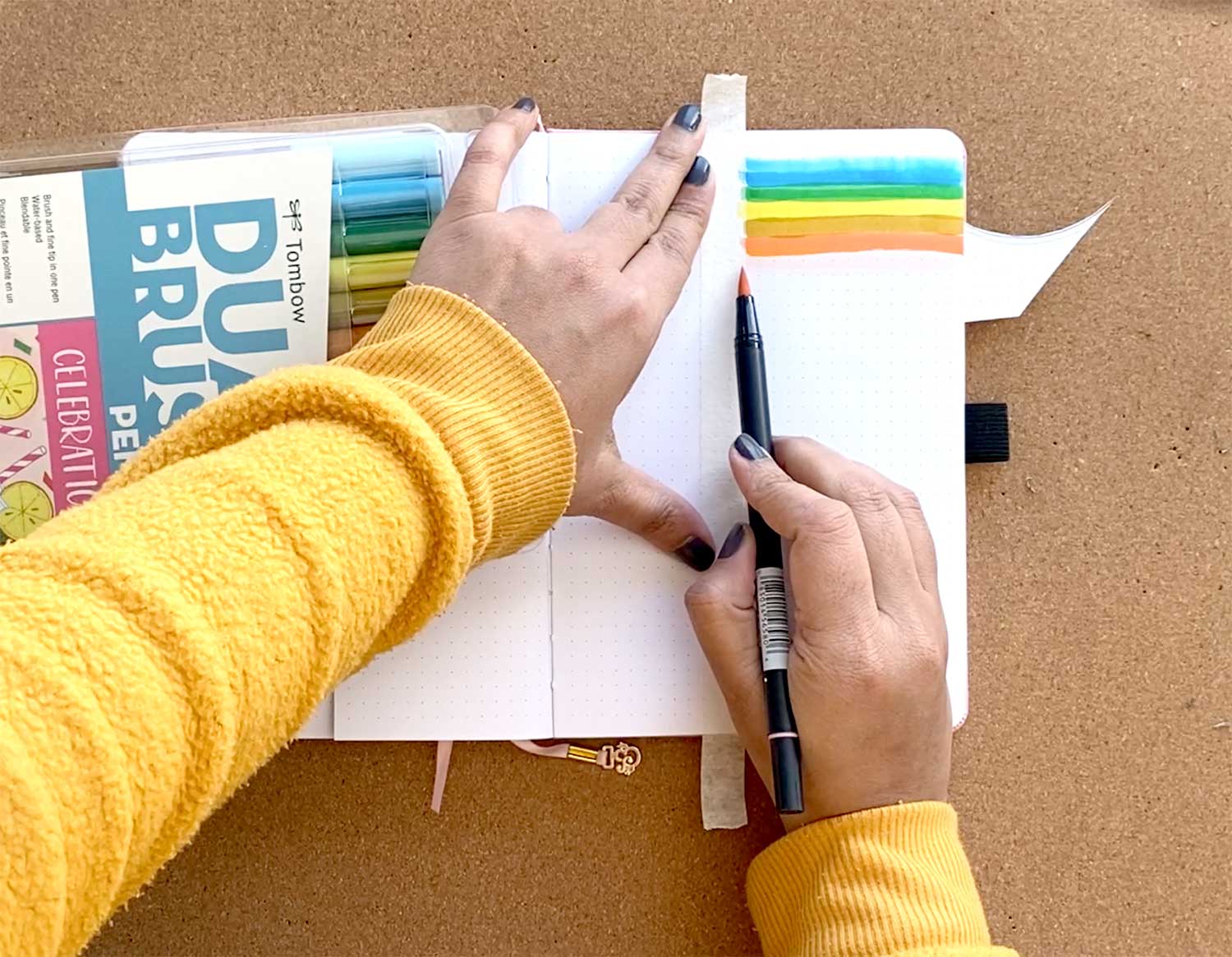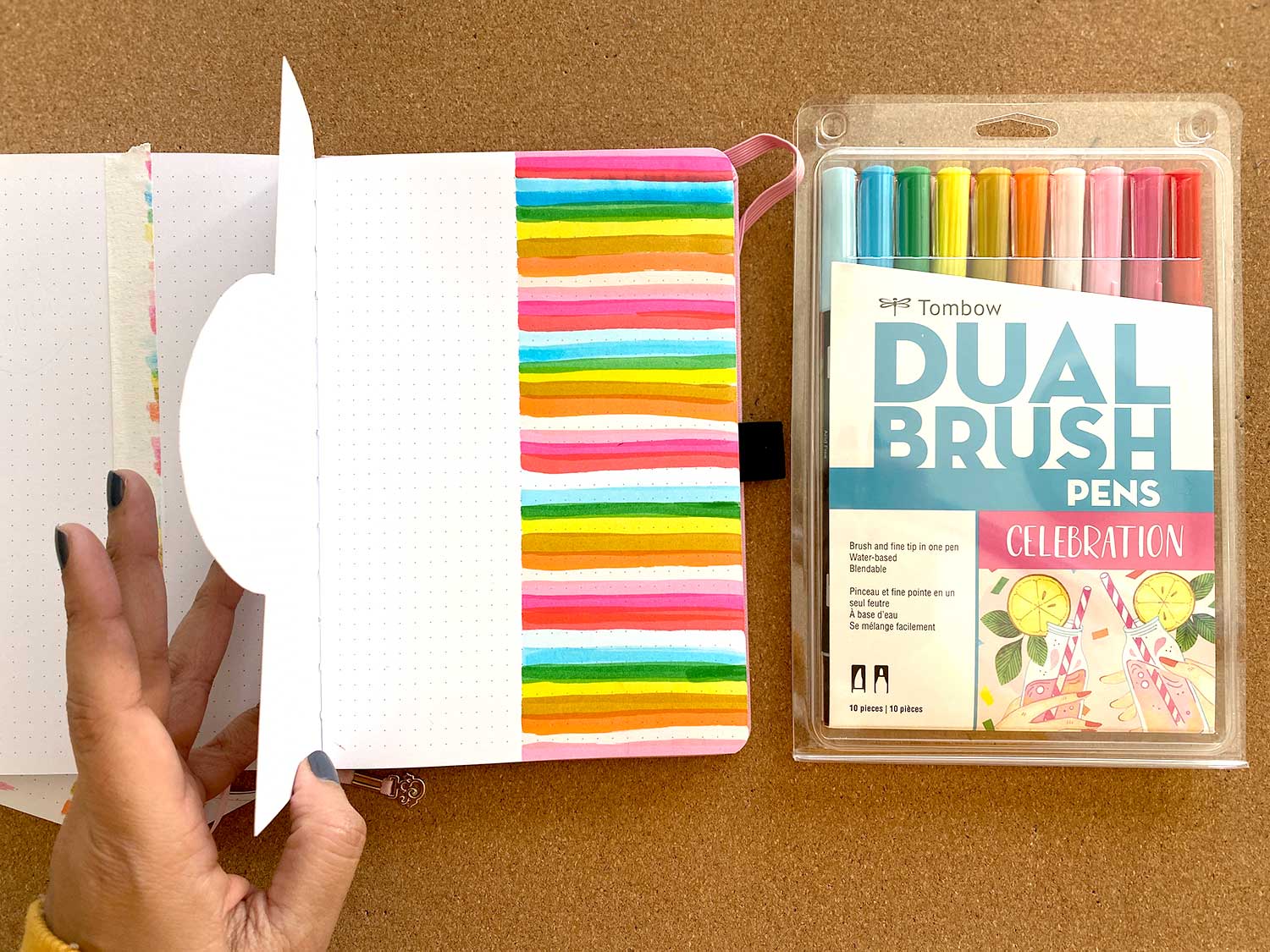 To finish off my page, I traced my floral doodle using MONO Drawing Pen 04. I like to use the 01 to 05 tip sizes in my dot journal. The lines show up beautifully on the page!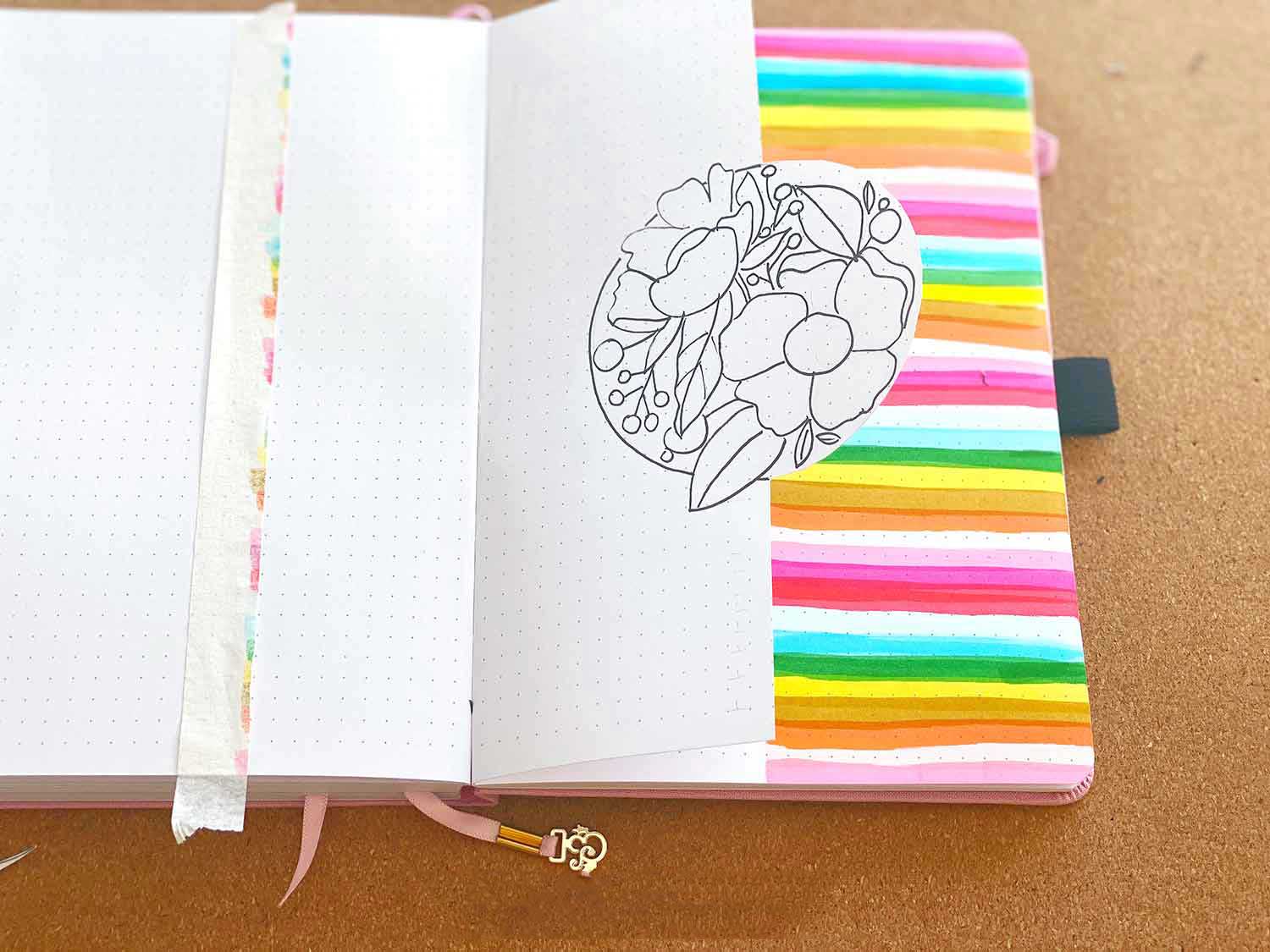 ALSO READ: 20 Easy Bullet Journal Frame Ideas
The best part of creating a dutch door in your journal is flipping it back and forth. It adds such a fun creative vibe to the page! Let me know in the comments below what pages you like creating in your journal
Happy crafting friends!
Smitha
Find me on Instagram: @smithakatti