Hello, Jessica from BrownPaperBunny here to show you how to make a cute Halloween planner bookmark. These cute little creatures will help you keep your place in your planner or whatever book you're reading. Here's what you'll need to get started.
Supplies: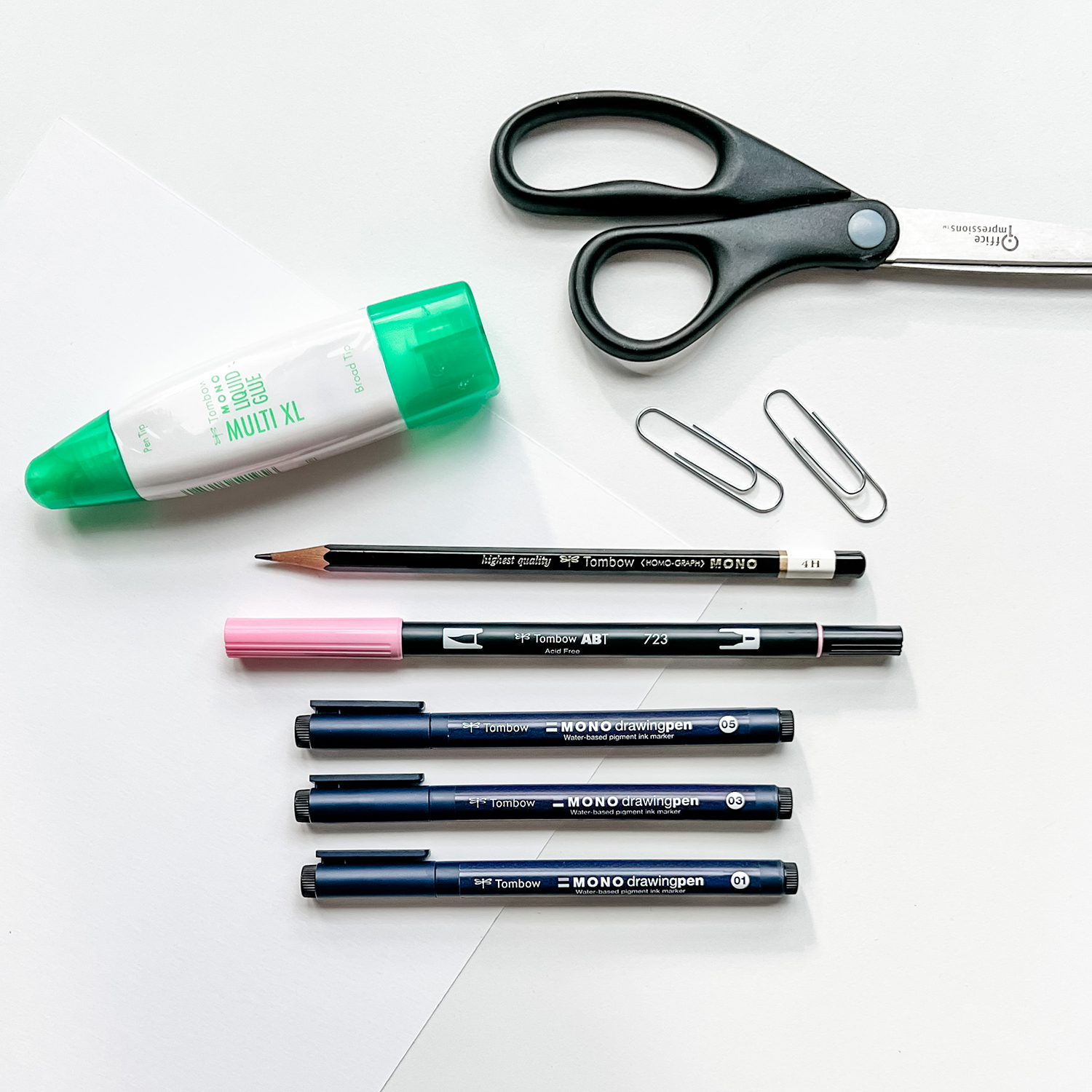 Step 1: Sketch Your Creatures
Use your MONO Drawing Pencil to sketch your creatures onto a card. I'm using a 4H MONO Drawing Pencil because it's nice and light. You can copy these ones or make up your own. Remember that they must be large enough to stick onto a big paperclip later in the project.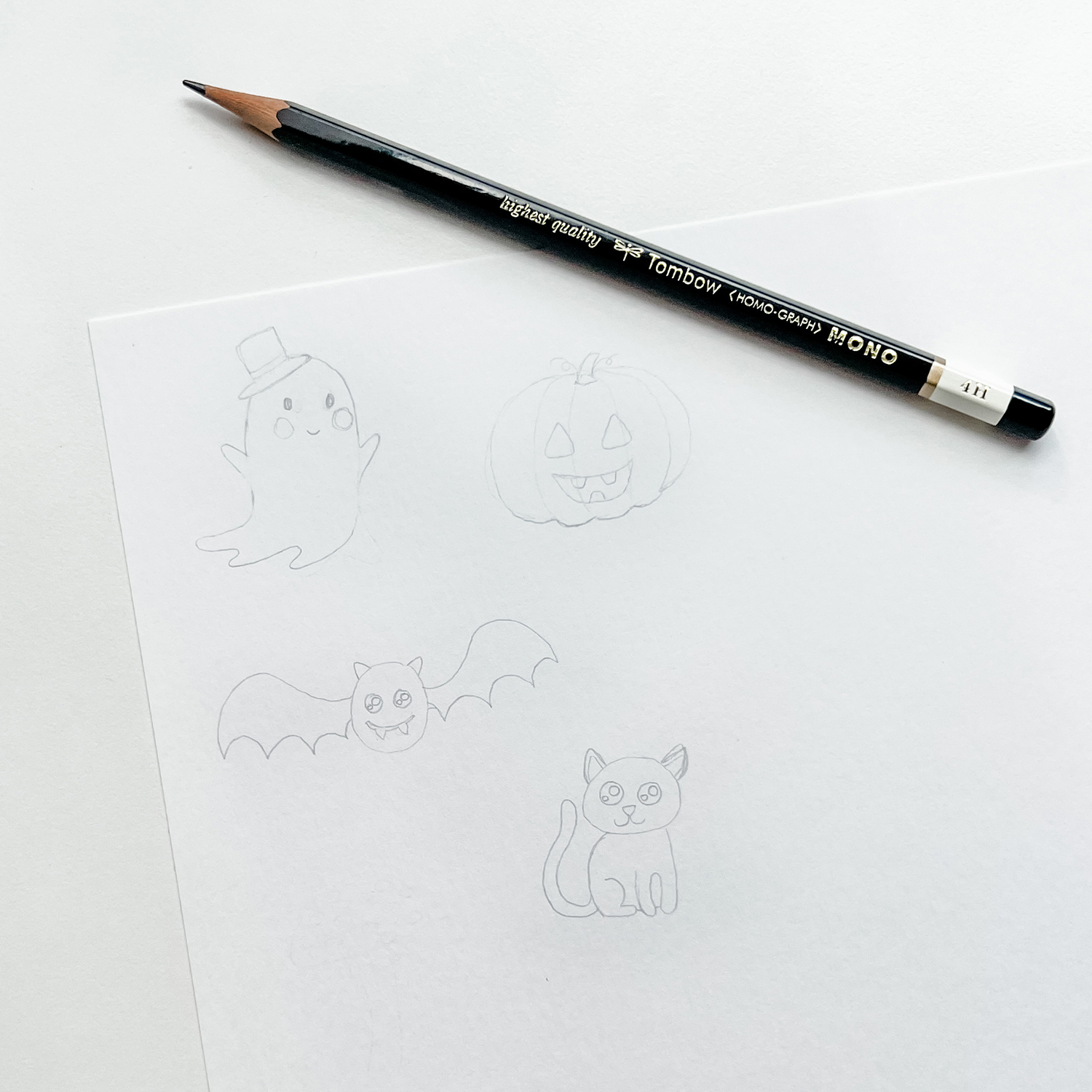 Step 2: Add a Spot of Color
Using a Dual Brush Pen of your choice, add a couple of spots of accent color to your drawings. These can be accessories, eyes, cheeks, etc.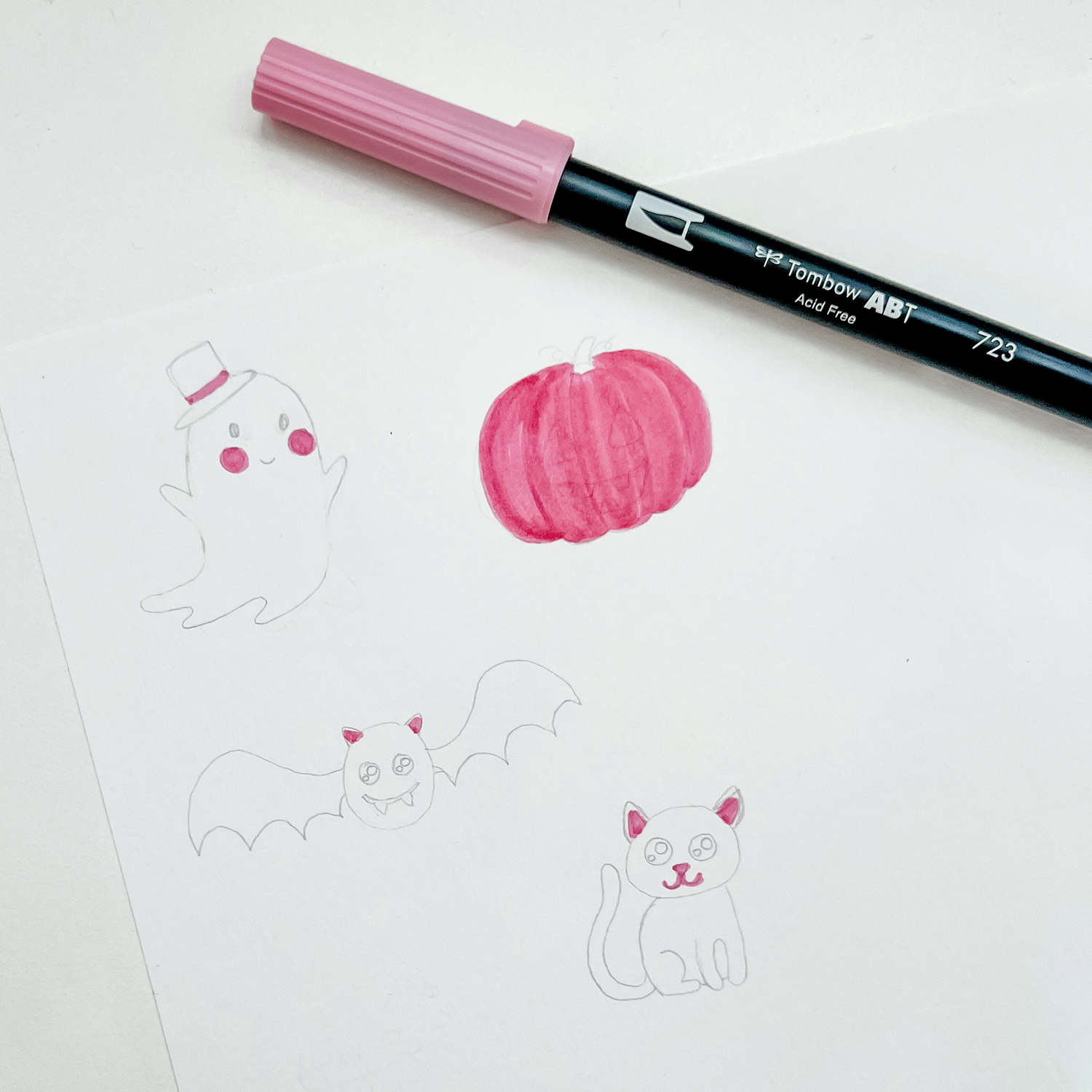 Step 3: Add the Ink
Now it's time to use your MONO Drawing Pens to draw in all the linework and detail. Use a smaller size (such as 01) for small areas and a larger size (05) for filling in any shapes or creatures.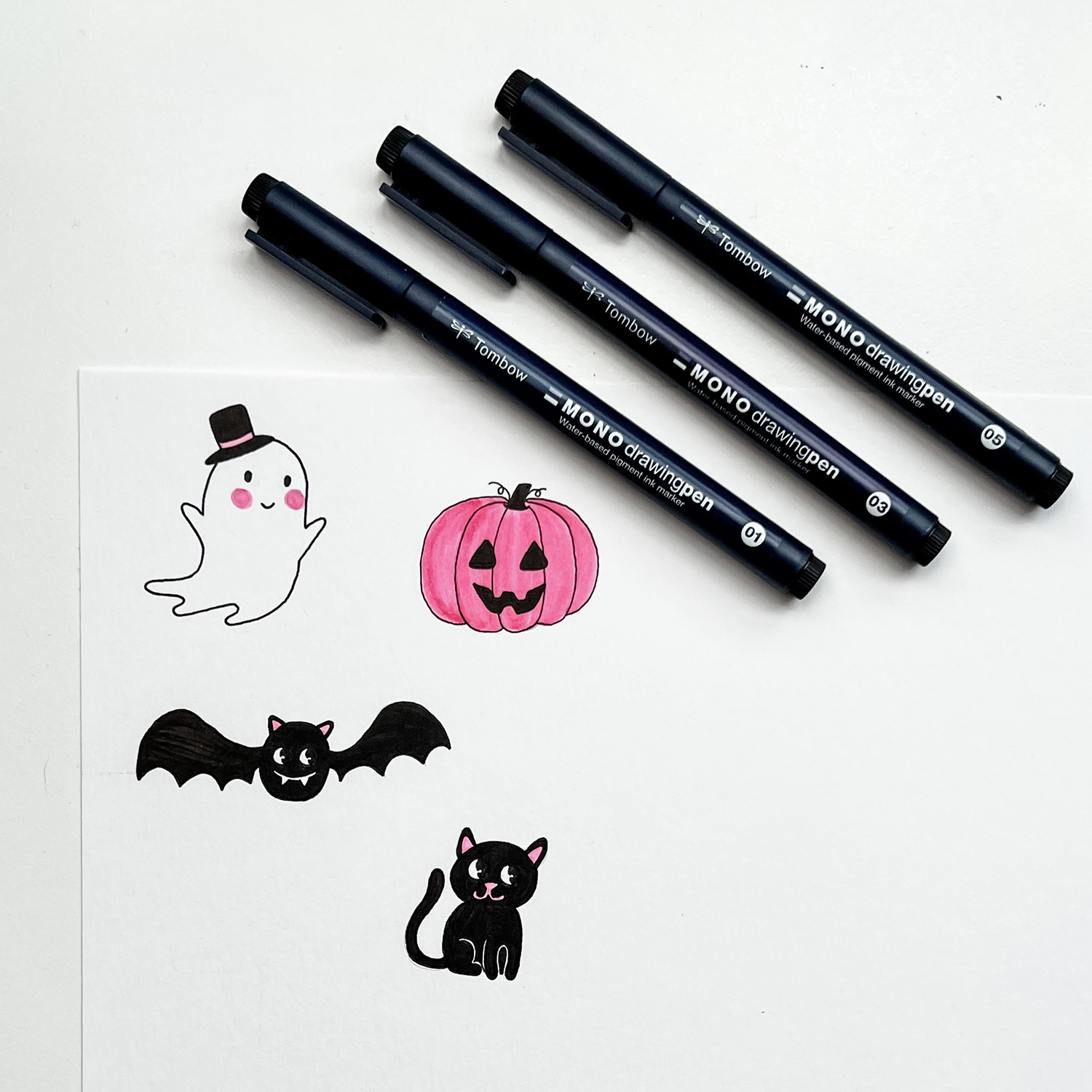 Step 4: Cut Out Your Creatures
Once you're happy with your drawings, use your scissors to carefully cut around each of your creatures.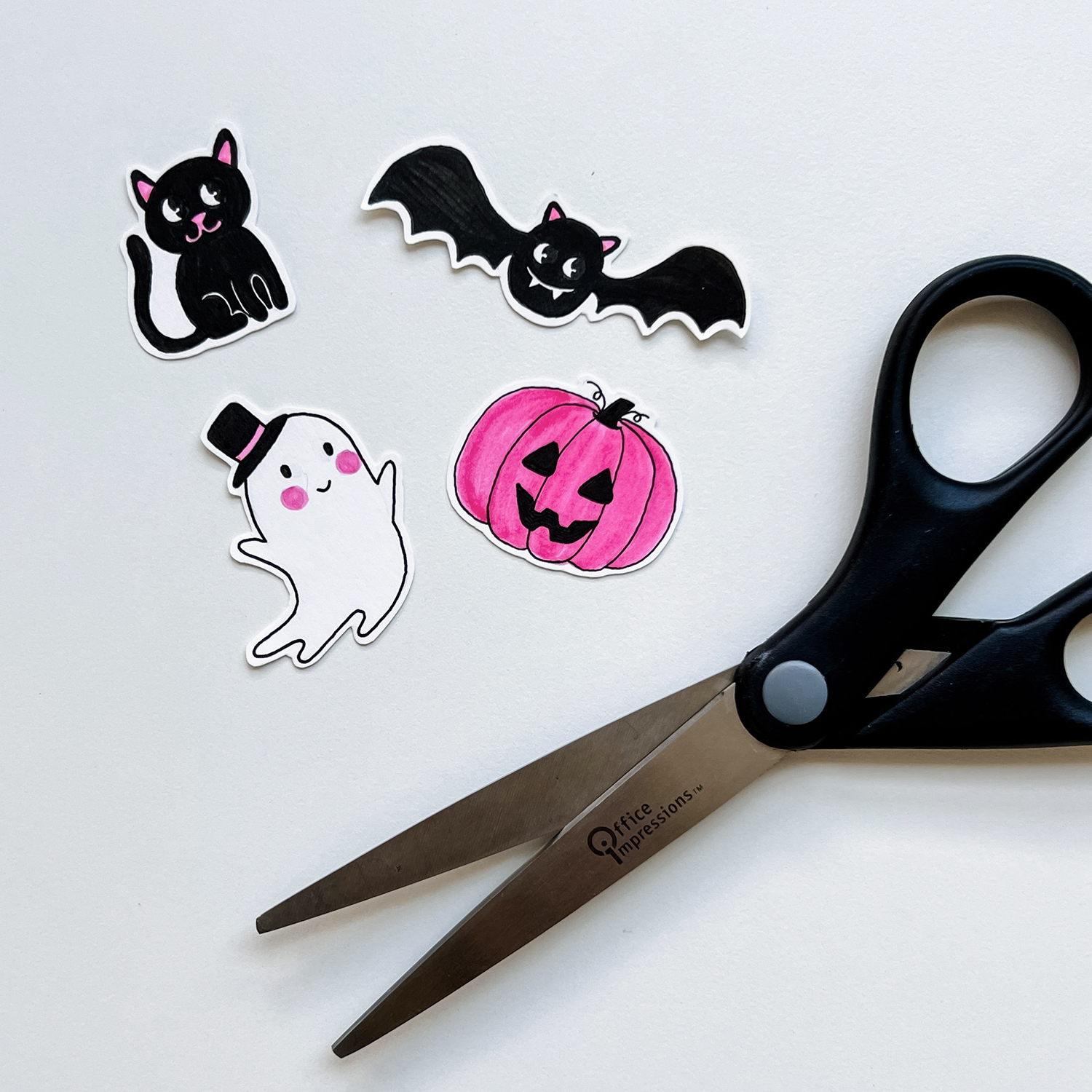 Step 5: Cut Out the Backs
Use your MONO Drawing Pencil to trace around each of your cut-out creatures, then cut out that shape to make the back piece of your Halloween planner bookmark.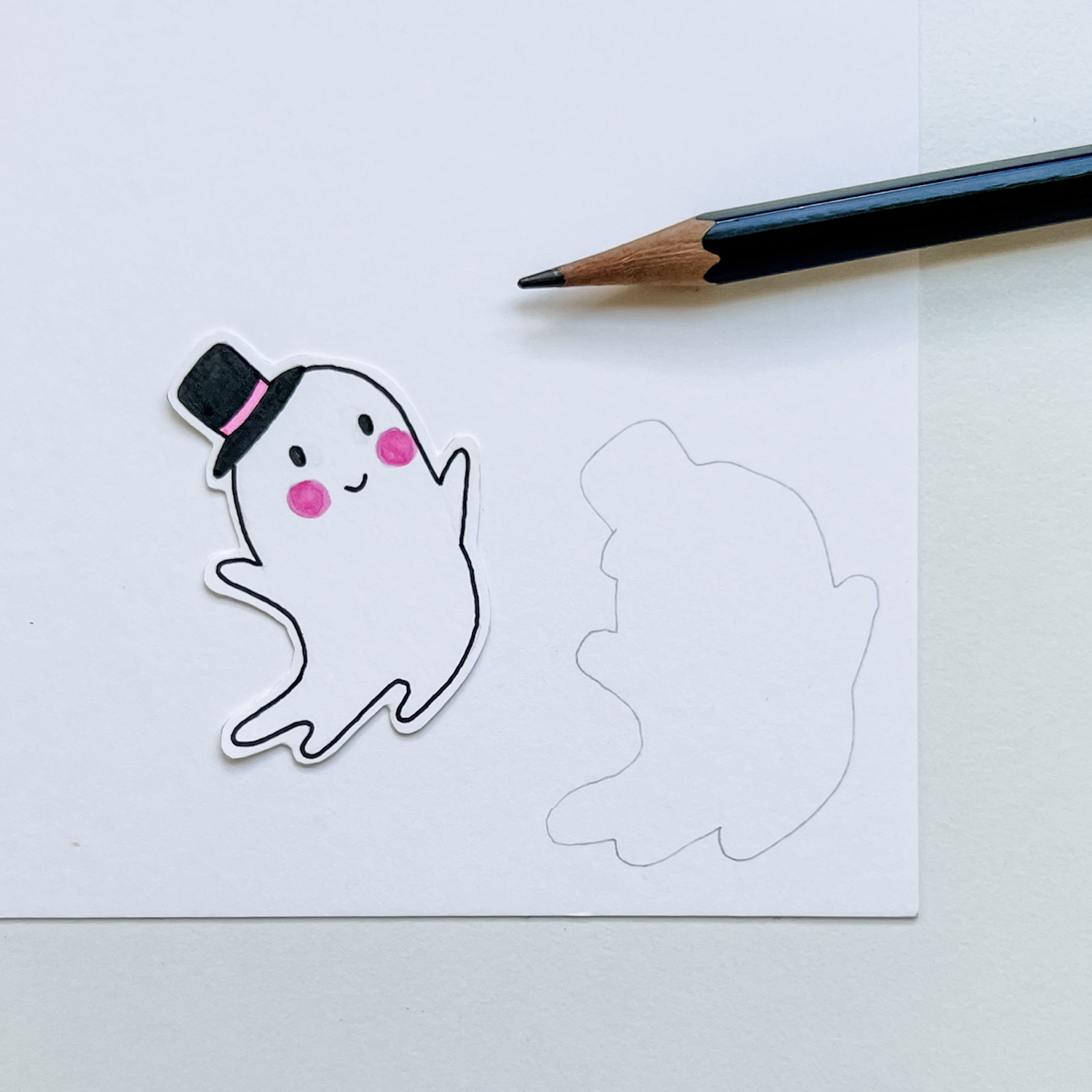 Step 6: Add the Glue
Now it's time to use your Tombow MONO Multi XL Liquid Glue to attach both halves of your bookmark together, with the paperclip in between. Orient the paperclip to look like the one in the photo, with the double loop at the bottom. This way, you'll be able to attach it to paper when the two halves of your card are glued together.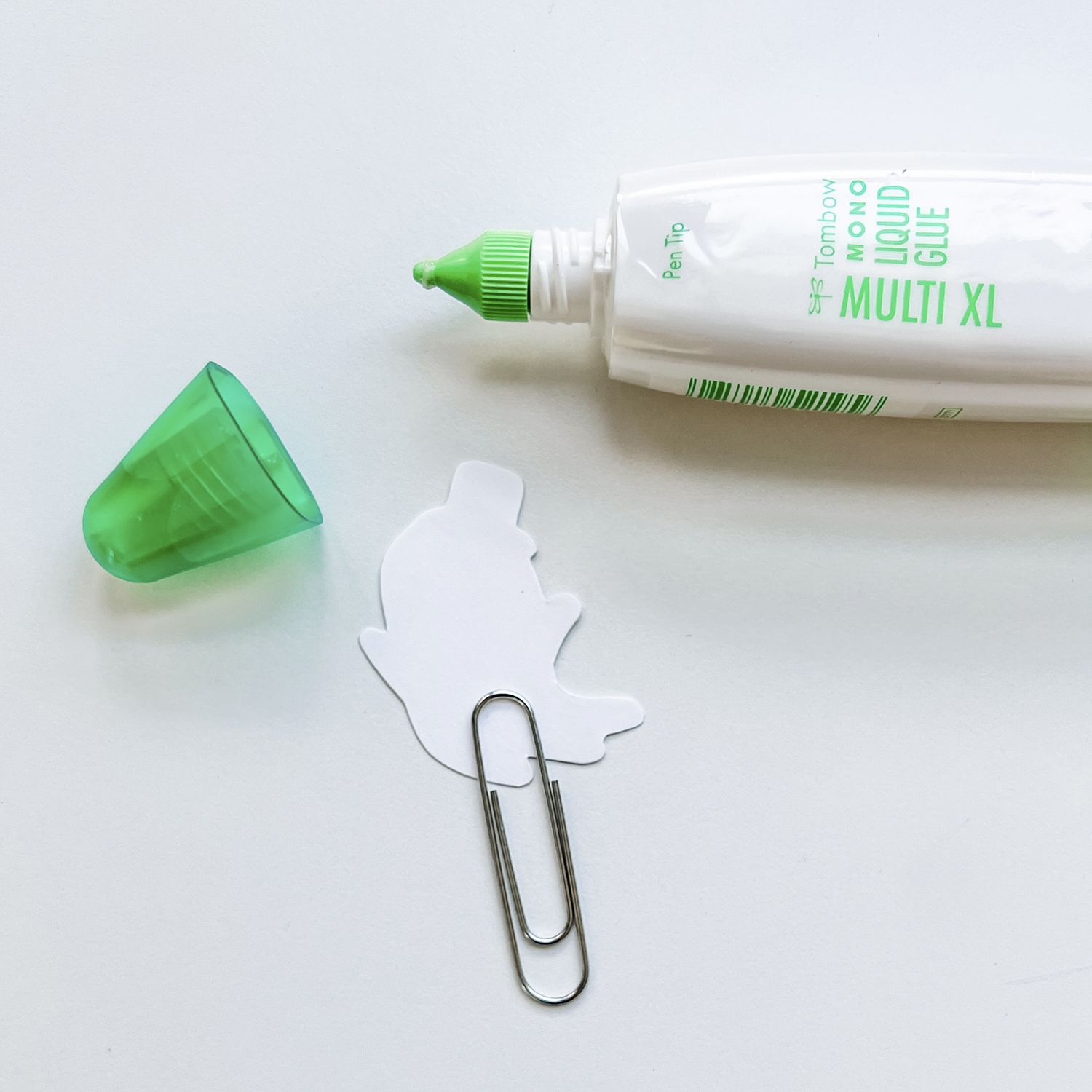 Once your glue is dry, your cute little Halloween planner bookmarks are ready to be used!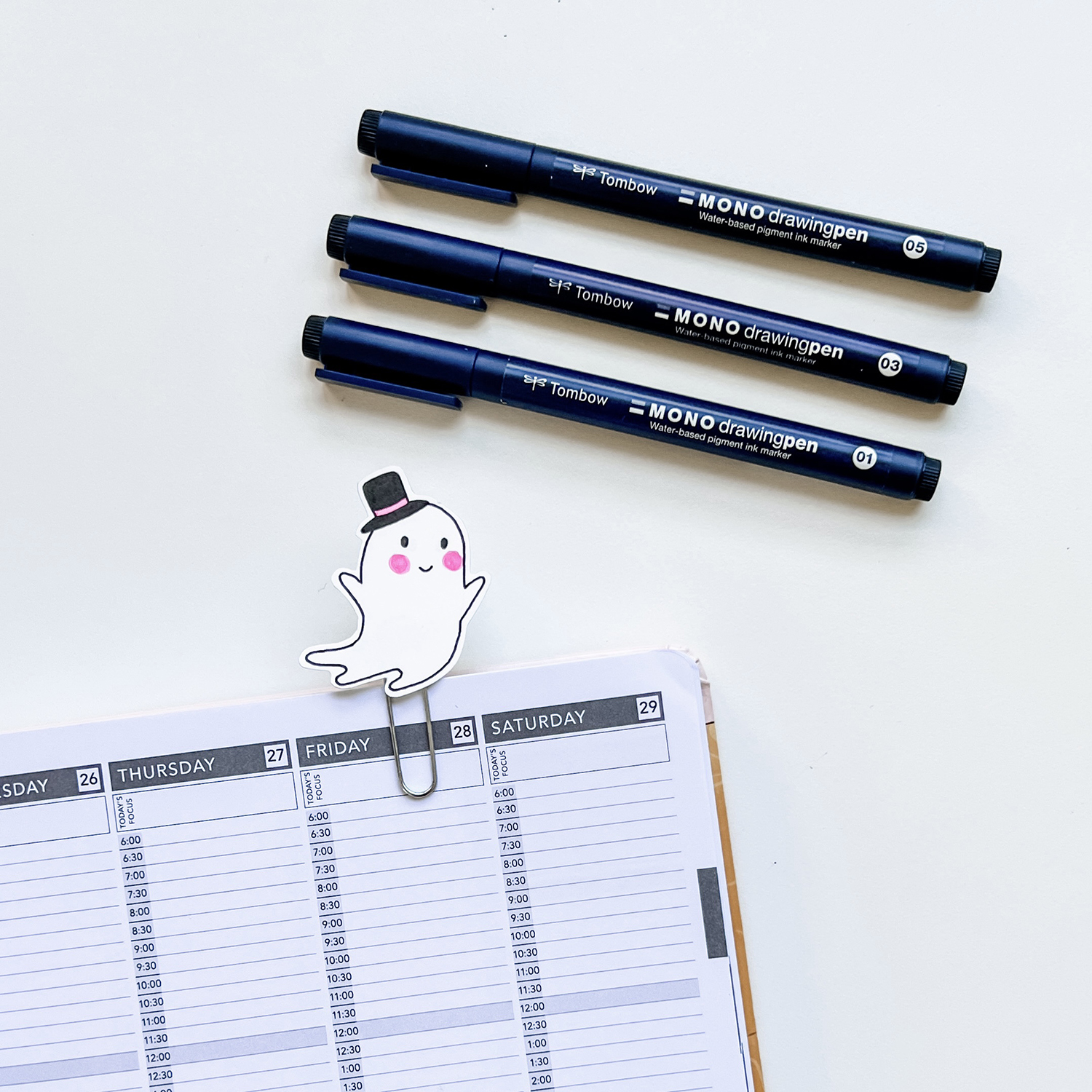 We'd love to see yours, so if you share on social media, be sure to tag @TombowUSA and @BrownPaperBunny!
If you're looking for more planner projects, take a look at How to Create a Colorful Dutch Door in Your Journal and Make Your Own Book Tracker.