Hi Tombow friends, this is Jennie Garcia with a magical pastel lettering technique. You just need four items!
Supplies:
Step One: Tombow Dual Brush Pen
Use a light Tombow Dual Brush Pen to write your word or quote. If you have a hard time picking a color, pick one from the Tombow Dual Brush Pens Pastel Set. If you pick a dark color, there won't be much contrast between the Tombow Dual Brush Pen and the Tombow MONO Drawing Pen.
If you need help with lettering, download the Tombow Lettering Worksheets.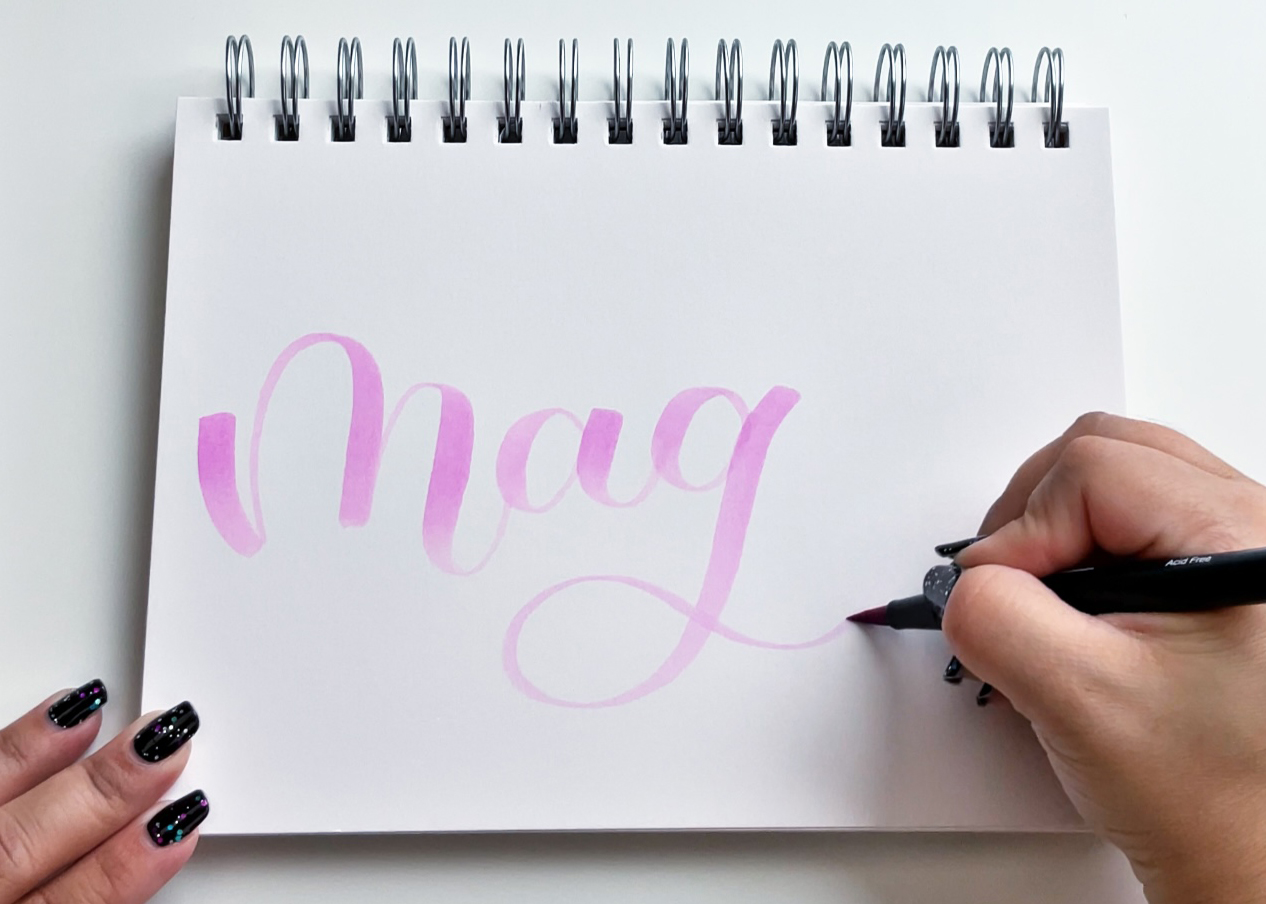 Step Two: Tombow Fudenosuke Brush Pen
Create a shadow using the Tombow Fudenosuke Brush Pen. Pick one side of your strokes and add a line on all left or right side of the strokes. To keep the pastel lettering color scheme, I used the NEW Tombow Fudenosuke Pastel Brush Pens.
When you pick your Tombow Dual Brush Pen color, try using different colors from the Fudenosuke Pastel Brush Pen 6-Pack. Make sure there is at least a light contrast between them.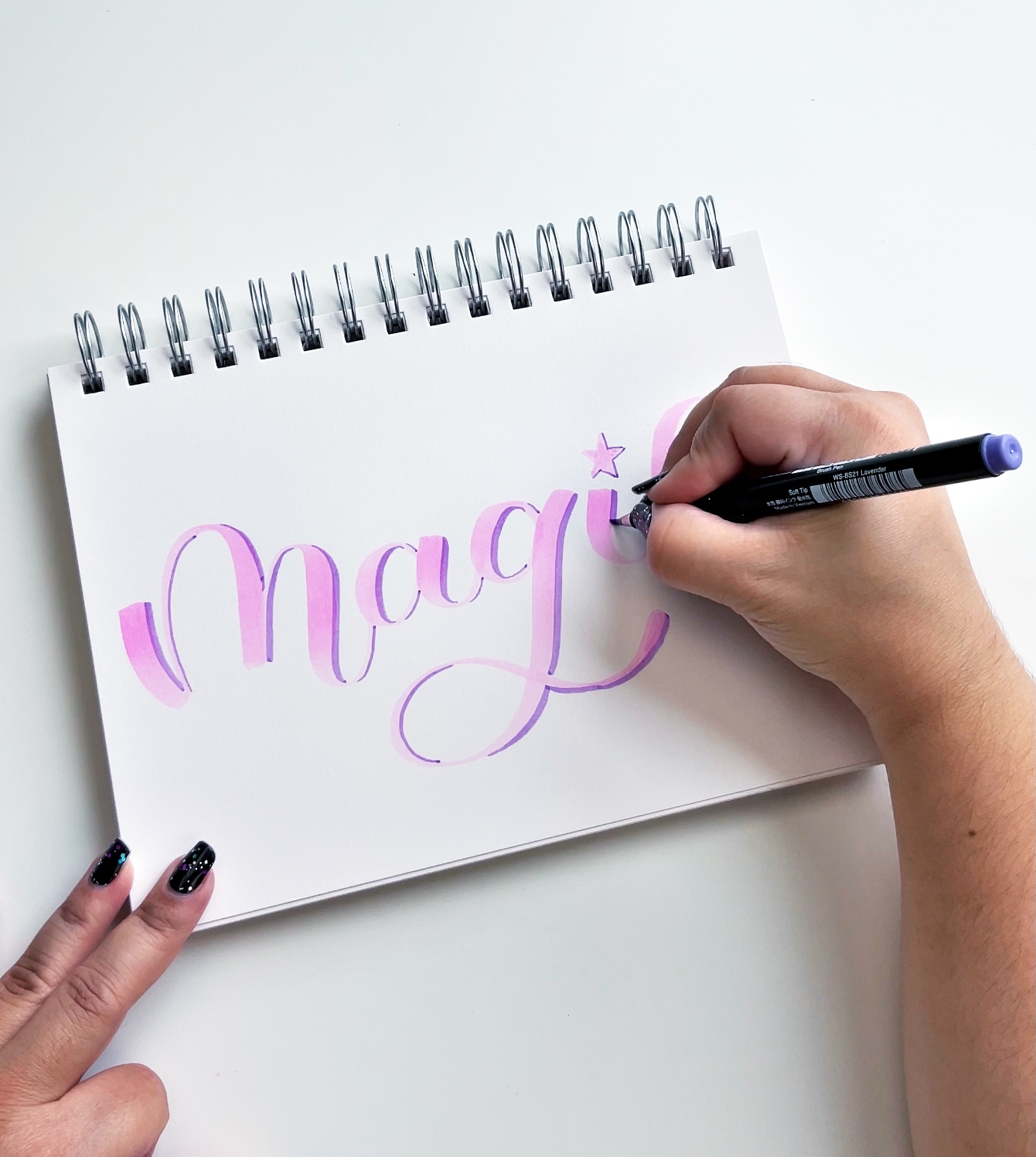 Step Three: Tombow MONO Drawing Pen
We are bringing the magic with the Tombow MONO Drawing Pen! On this word, I only used the 01 Tombow MONO Drawing Pen. This size is perfect for thin upstrokes.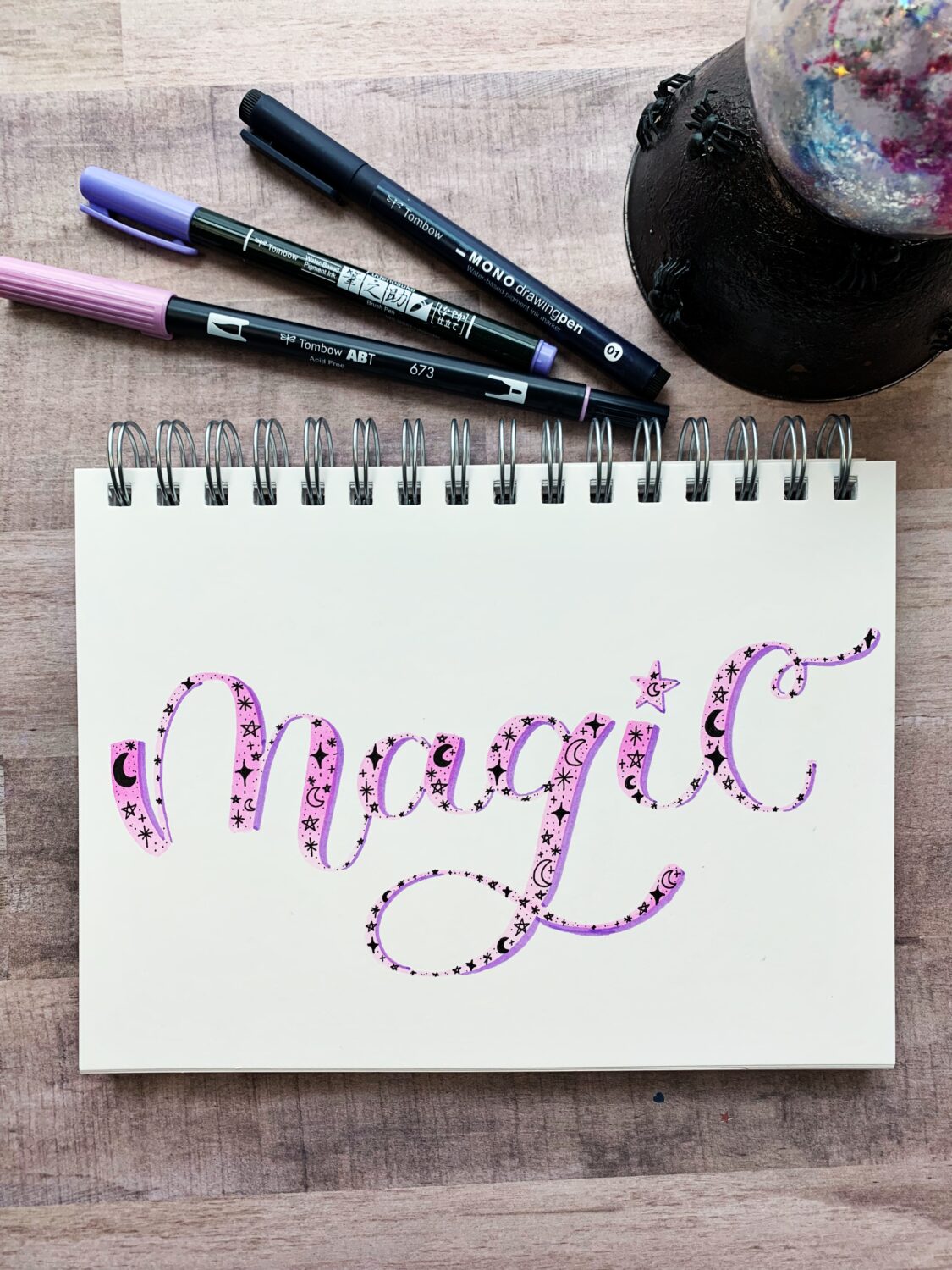 Pick at least three different little doodles to add to your word. I used moons, asterisks, and stars. Once I did my doddles, I filled some spaces with dots.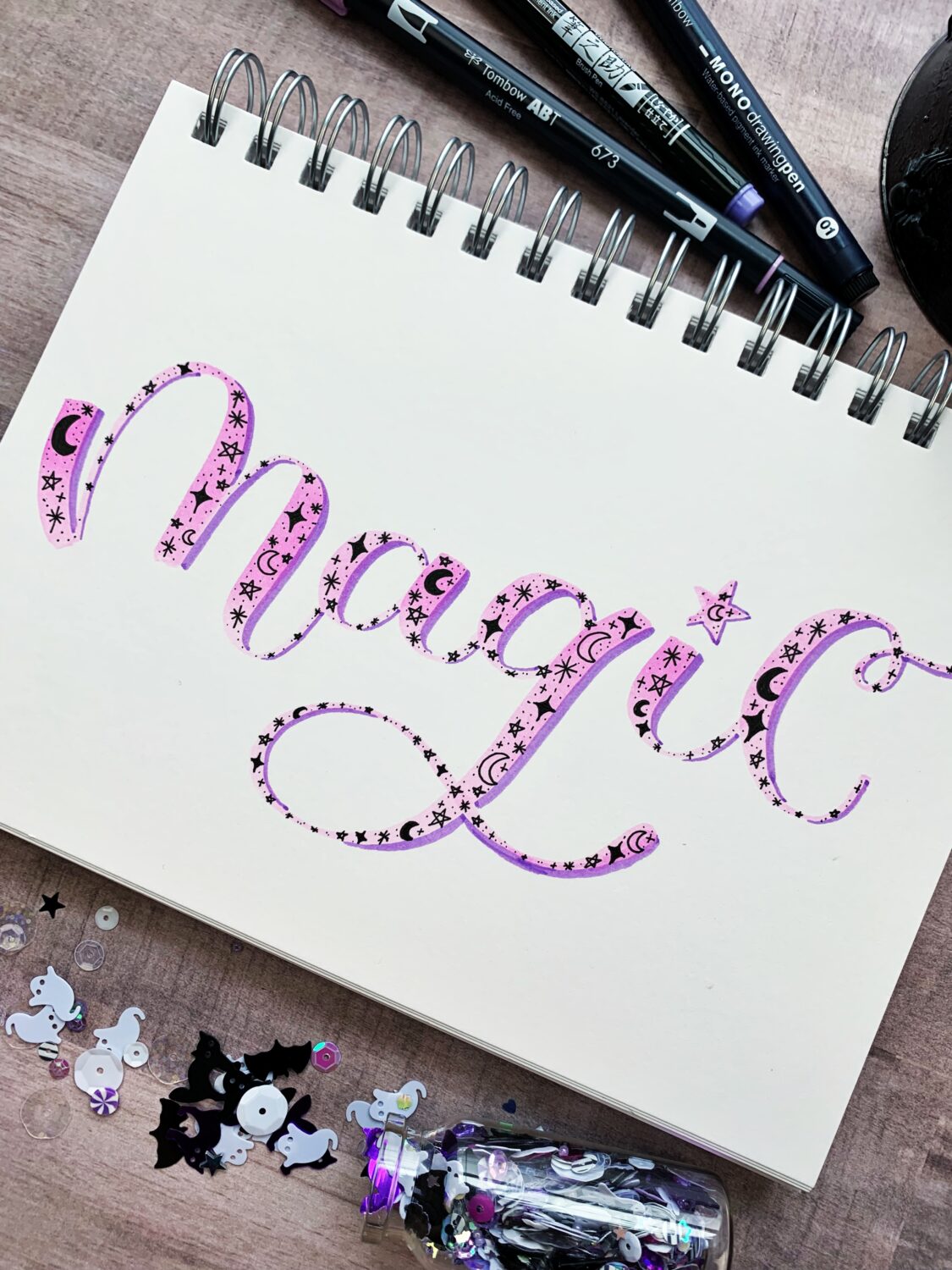 I hope you enjoyed this tutorial! If you want to see more magical Tombow projects, check out how to make this crystal ball.
If you give this lettering tutorial a try, share it with us on social media by tagging @tombowusa and using the hashtag #tombowusa.