Hi Tombow fans, Katie from Studio Katie here. Today, I want to tell you about my top three favorite papers to use with the Tombow ABT PRO Alcohol-Based Markers!
The ABT PRO Markers are made with an alcohol ink and blend in a different technique than the water-based Dual Brush Pen. So, you want to make sure that you're using a paper that can support the ink while still allowing it to blend!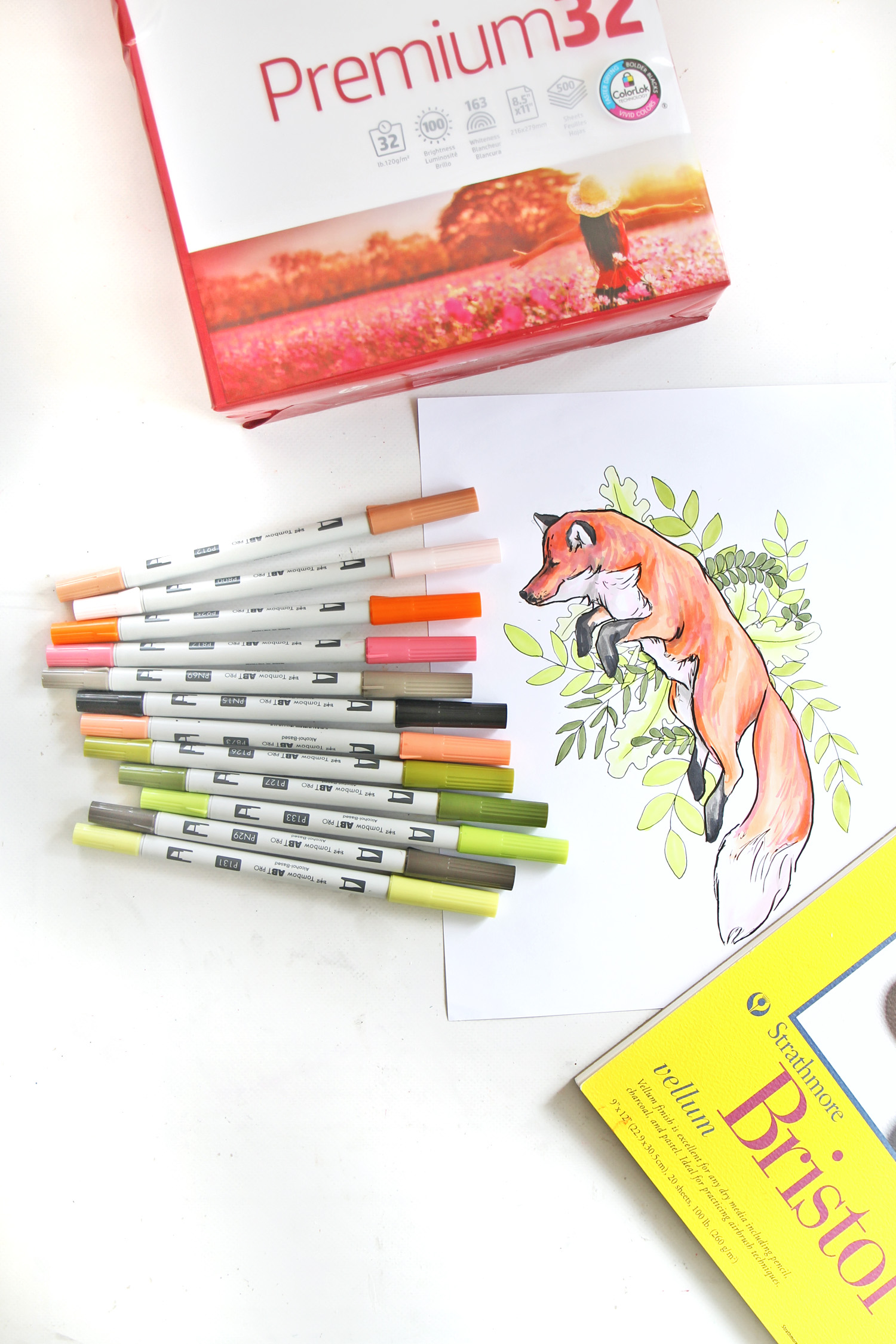 My top 3 papers for use with Tombow ABT PRO Markers:
When I'm working with the ABT PRO Alcohol-Based Markers, these are my go-to papers:
HP Premium 32 Paper (this is a favorite for hand lettering with the Dual Brush Pens too!)
Strathmore Bristol Paper
Marker papers – There are many good marker papers out there. I like Strathmore Marker Paper, paper accents, and bee paper marker.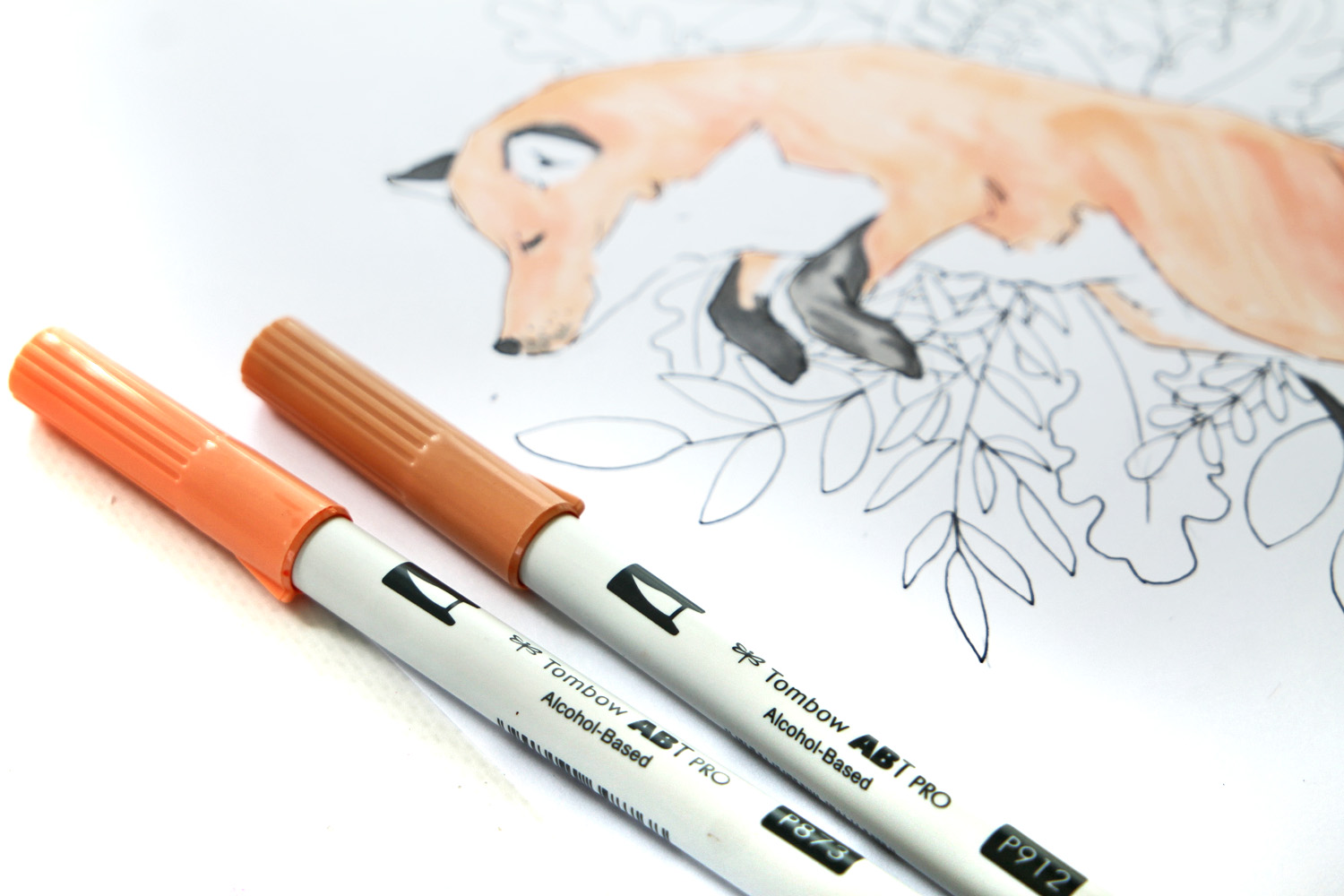 I drew the fox above on HP Premium 32.
I already had a favorite paper, but when I was working on this blog post I decided to go through my paper stash to try out even more so I could give you a good paper comparison!
How to determine if a paper is good for ABT PRO Alcohol-Based Markers:
It comes down to three things: How much the ink feathers/spreads, how well it blends and how much ink the paper soaks up. Alcohol ink will bleed through a lot of paper (even good papers), so that shouldn't stop you from choosing a paper.
Take your paper, and do some swatching. See how the ink blends when you layer the colors and how much ink it holds.
Press the brush tip of the marker down onto the paper to see how much feathering you get. As you can see in the example below, the top paper isn't great for alcohol ink and the ink feathers outward. Whereas the HP Premium 32 paper has very minimal feathering and is a better choice.
What makes a bad paper?
As I said, a "bad" paper is one that will feather and soak up the ink. Watercolor paper will blend nicely, but I don't recommend it because it soaks up a LOT of ink quickly. So, instead try a smoother marker paper or Strathmore Bristol Paper.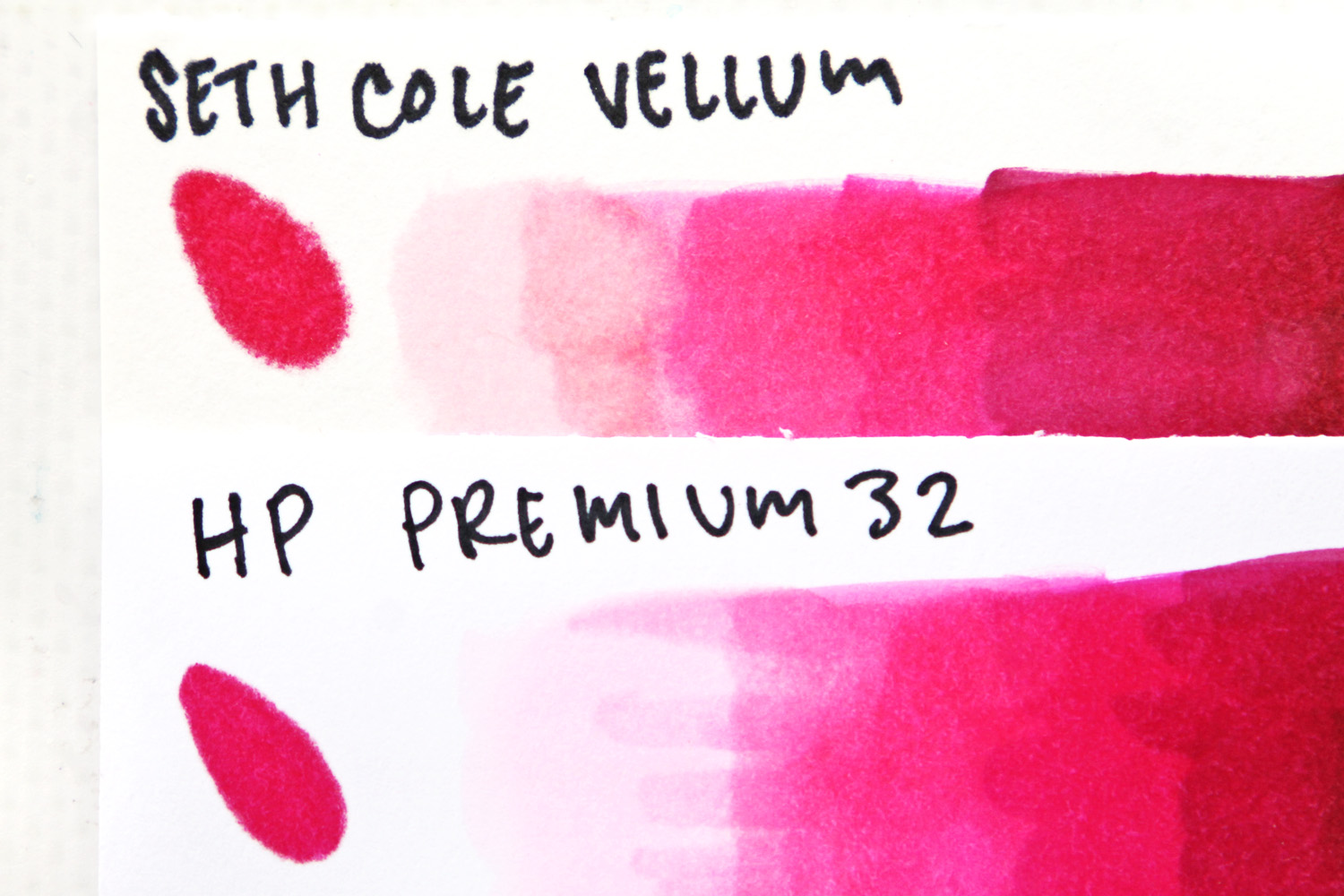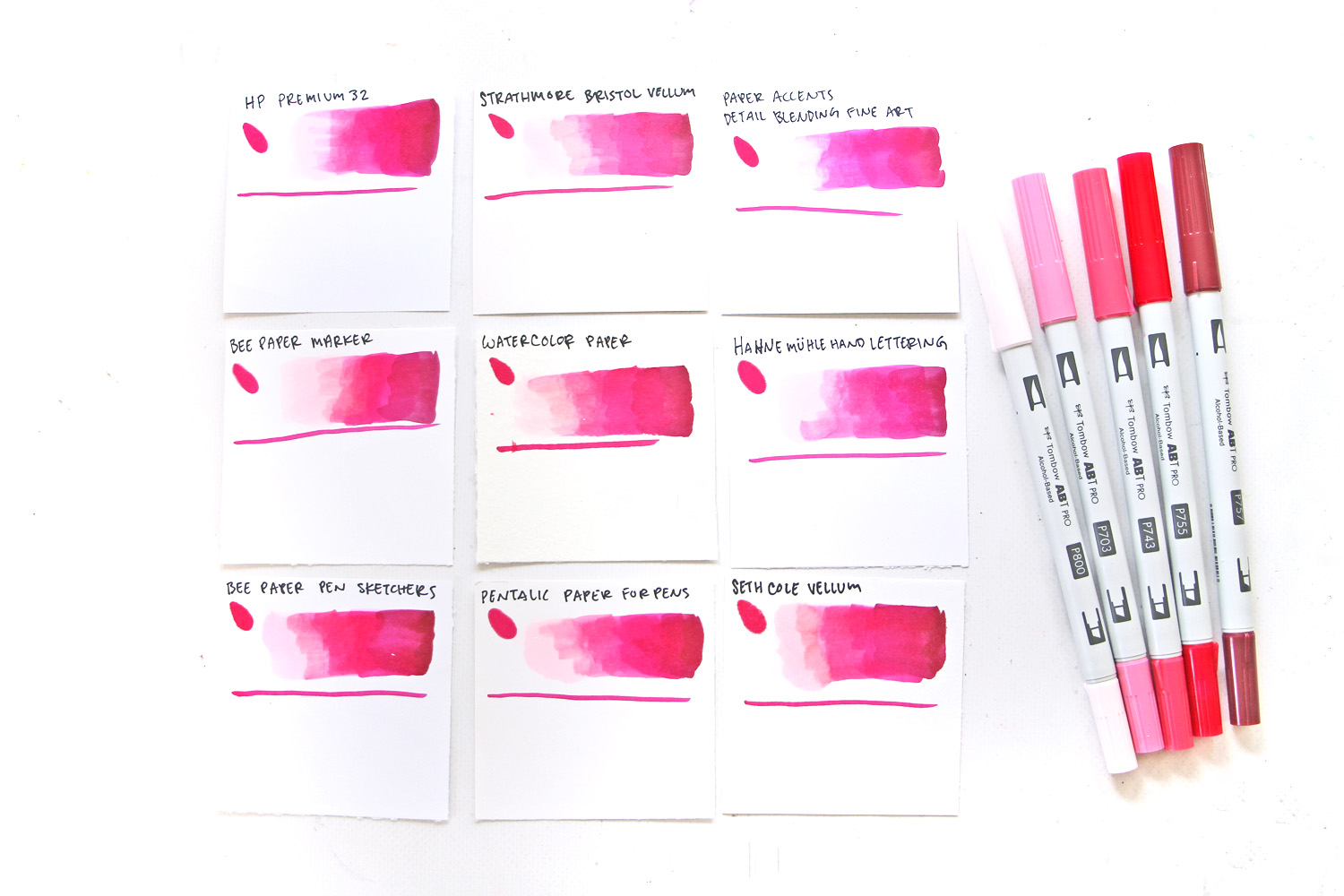 Thanks for reading! I hope you found this post helpful in choosing a paper for your next project using the ABT PRO Markers.  If you use these tips to create with your ABT PRO Markers, be sure to tag @studio.katie and @tombowusa on social media so we can see!
Ready to start coloring?