Hello everyone, Ali LePere here! May is one of my favorite months of the year. I live in northeast Ohio, so it's really the first month of the year that doesn't include the threat of snow! Everything is colorful again and summer is just around the corner. It's also considered MerMay to many crafters! To get in the MerMay spirit, I decided a colorful mermaid tail bookmark would be a fun project to share. So, let's get started!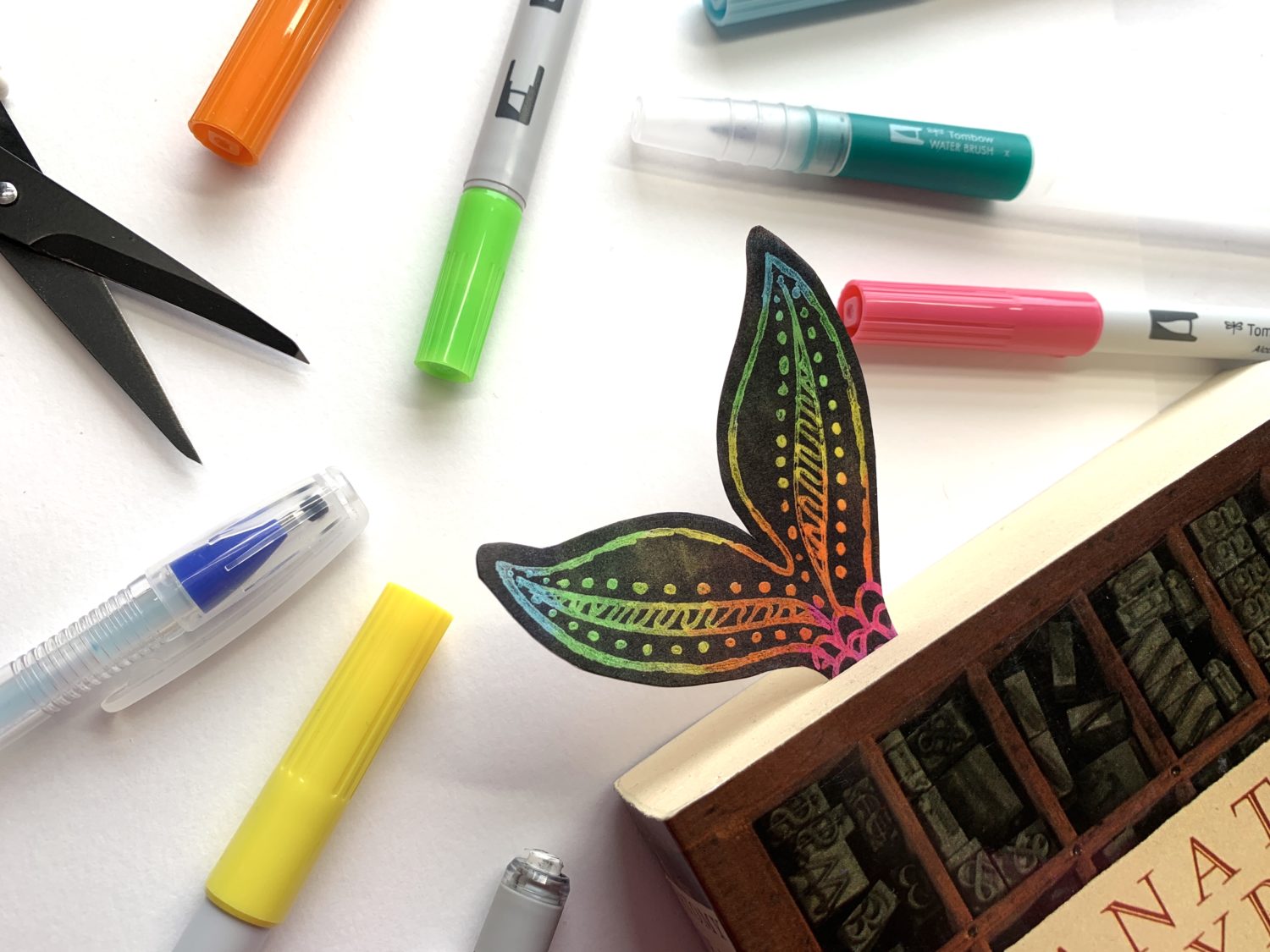 Materials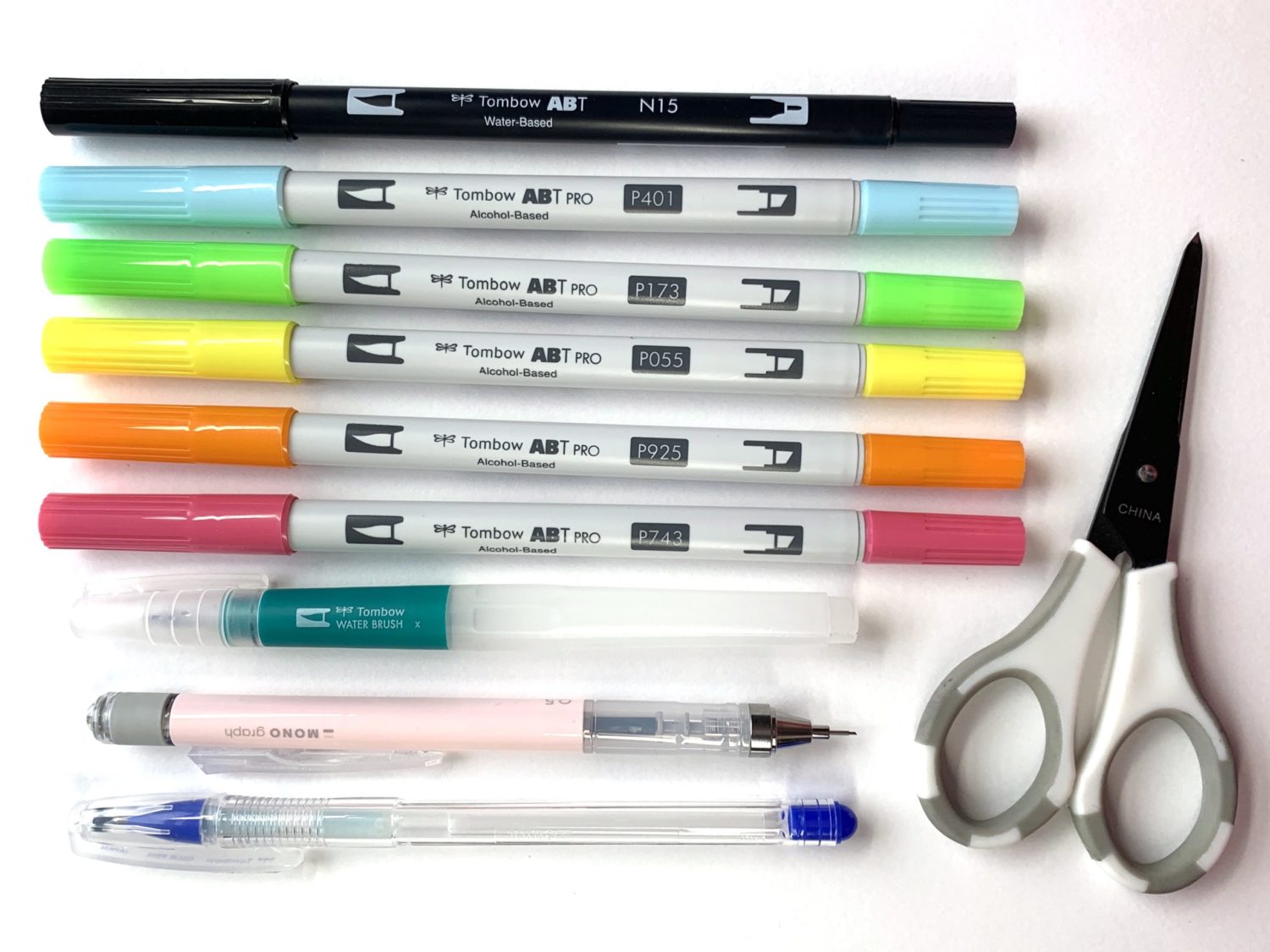 Scissors
Watercolor, bristol or a mixed media paper
Step 1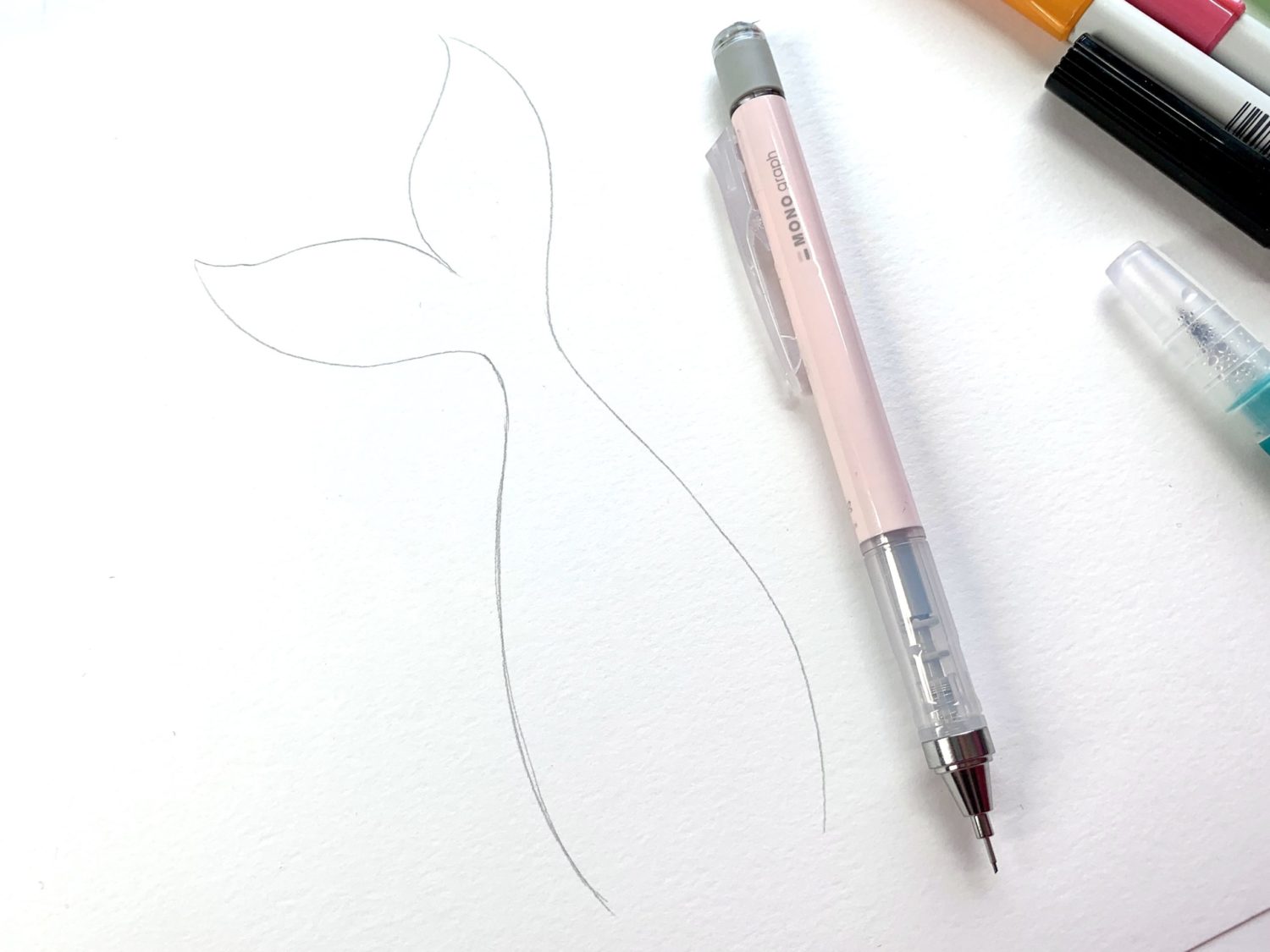 I use my MONO Graph Mechanical Pencil to sketch the outline of a mermaid tail. I didn't measure mine, but I made sure to make it long enough to work well as a bookmark. I'd recommend not making yours any smaller than four or five inches.
Step 2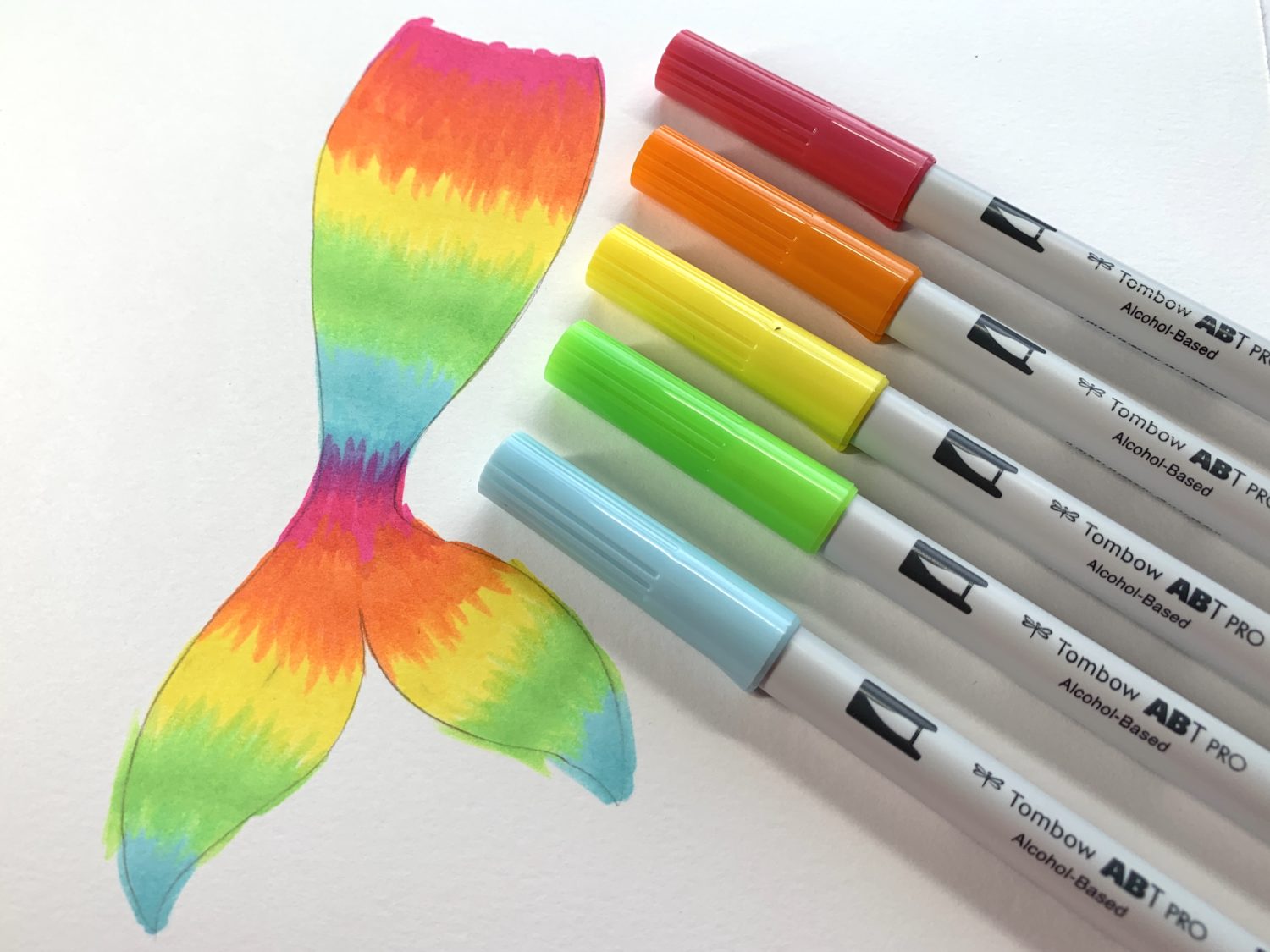 Alternating in rainbow order, I colored thick stripes to fill in the whole tail with the ABT PRO Markers. I picked the ABT PRO Markers because they are just so dang vibrant! These colors almost look like they're neon. Since the mermaid tail will be cut out in a later step, it's not vital to stay in the lines!
Step 3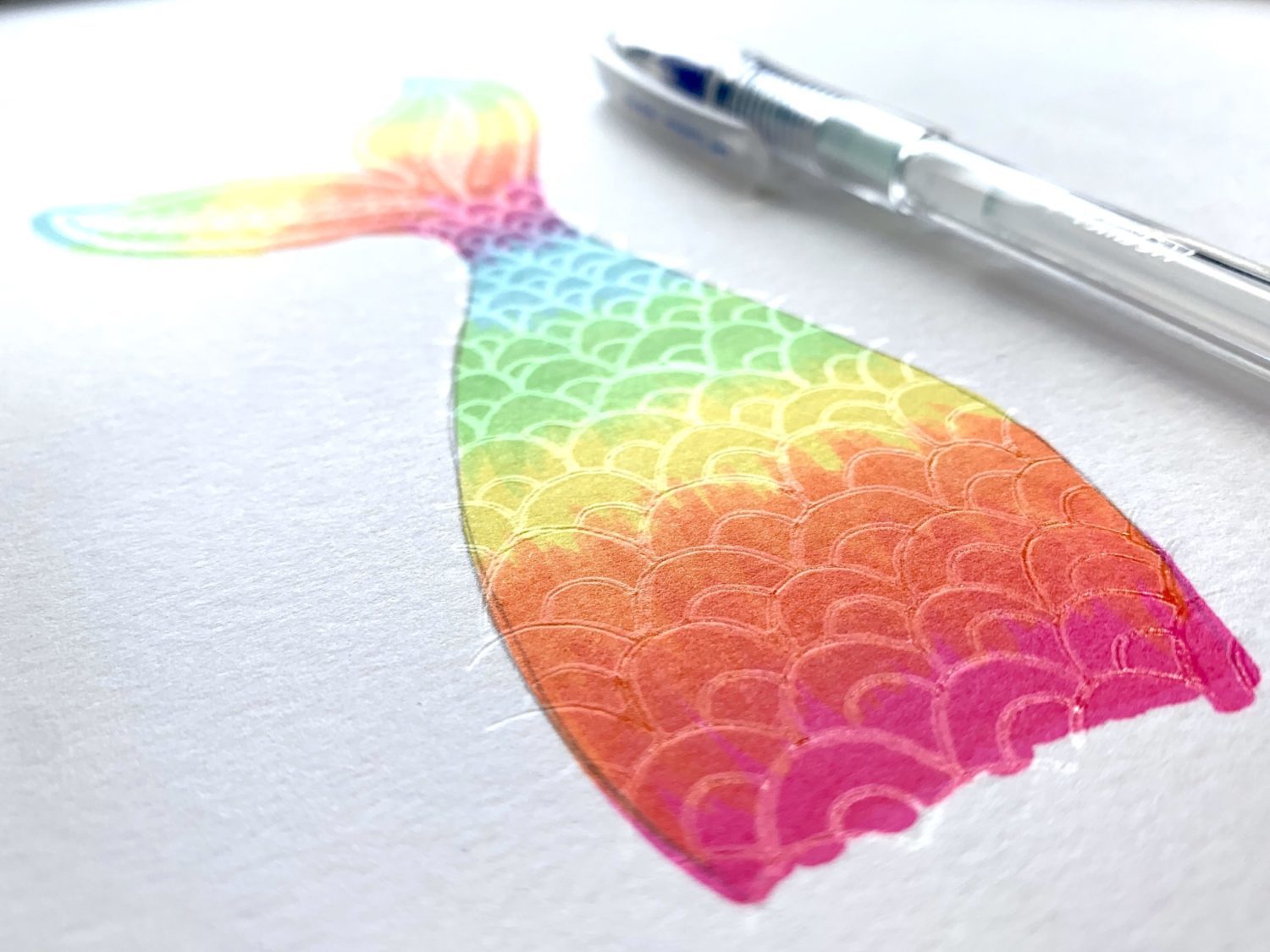 Using my MONO Glue Pen, I drew the mermaid scales on most of the tail. Since I'll be cutting the tail out in a later step, it's not important to stay in the lines with the MONO Glue Pen either.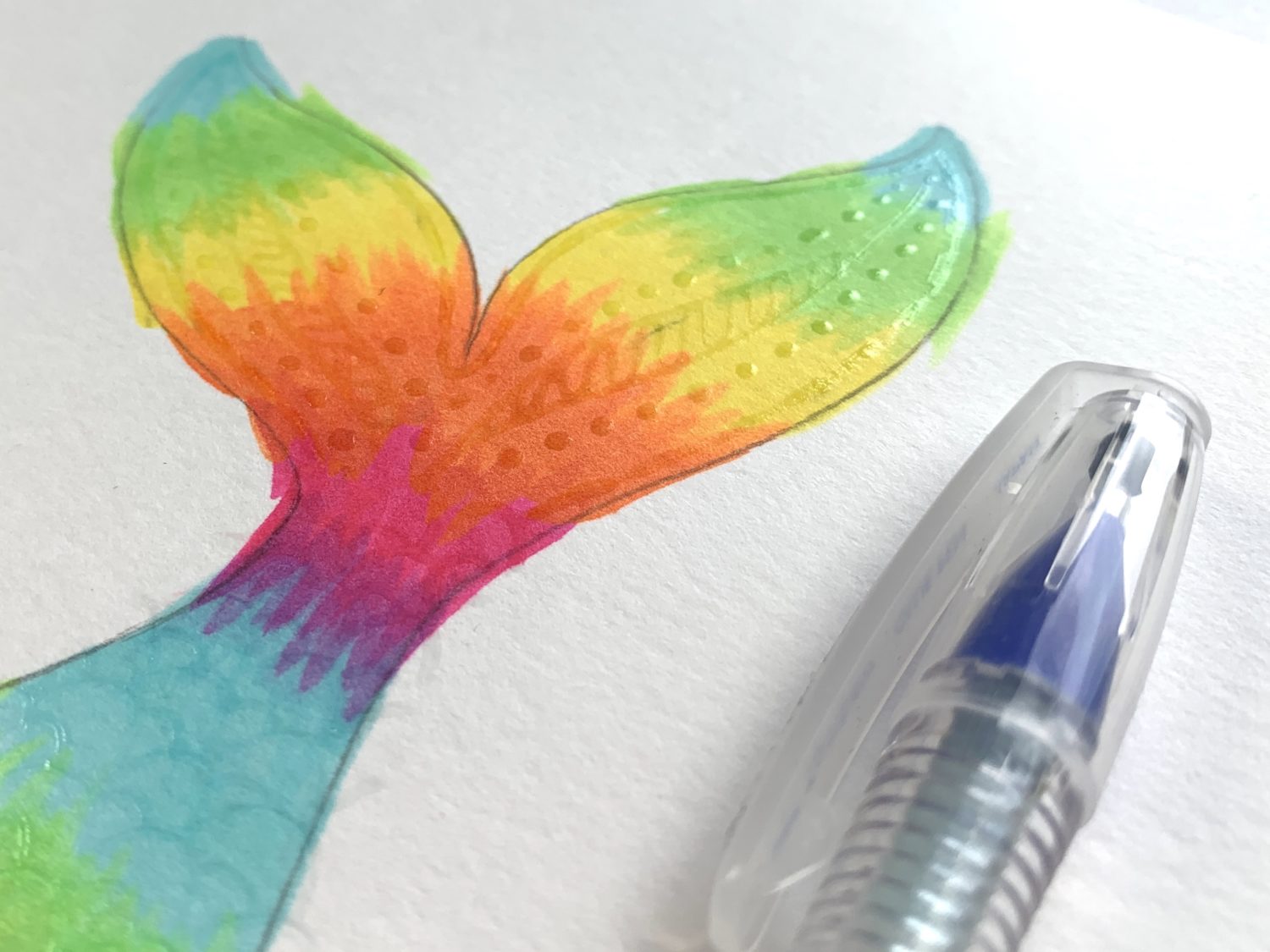 For the fins, I went with some extra details. I'll be using the resist technique. The more glue details I add, the more color will appear on the final piece.
Step 4
Once the glue has dried completely, I use my N15 Dual Brush Pen to color over the entirety of the mermaid tail. As you can see, there is no need to be neat and tidy on this step!
Step 5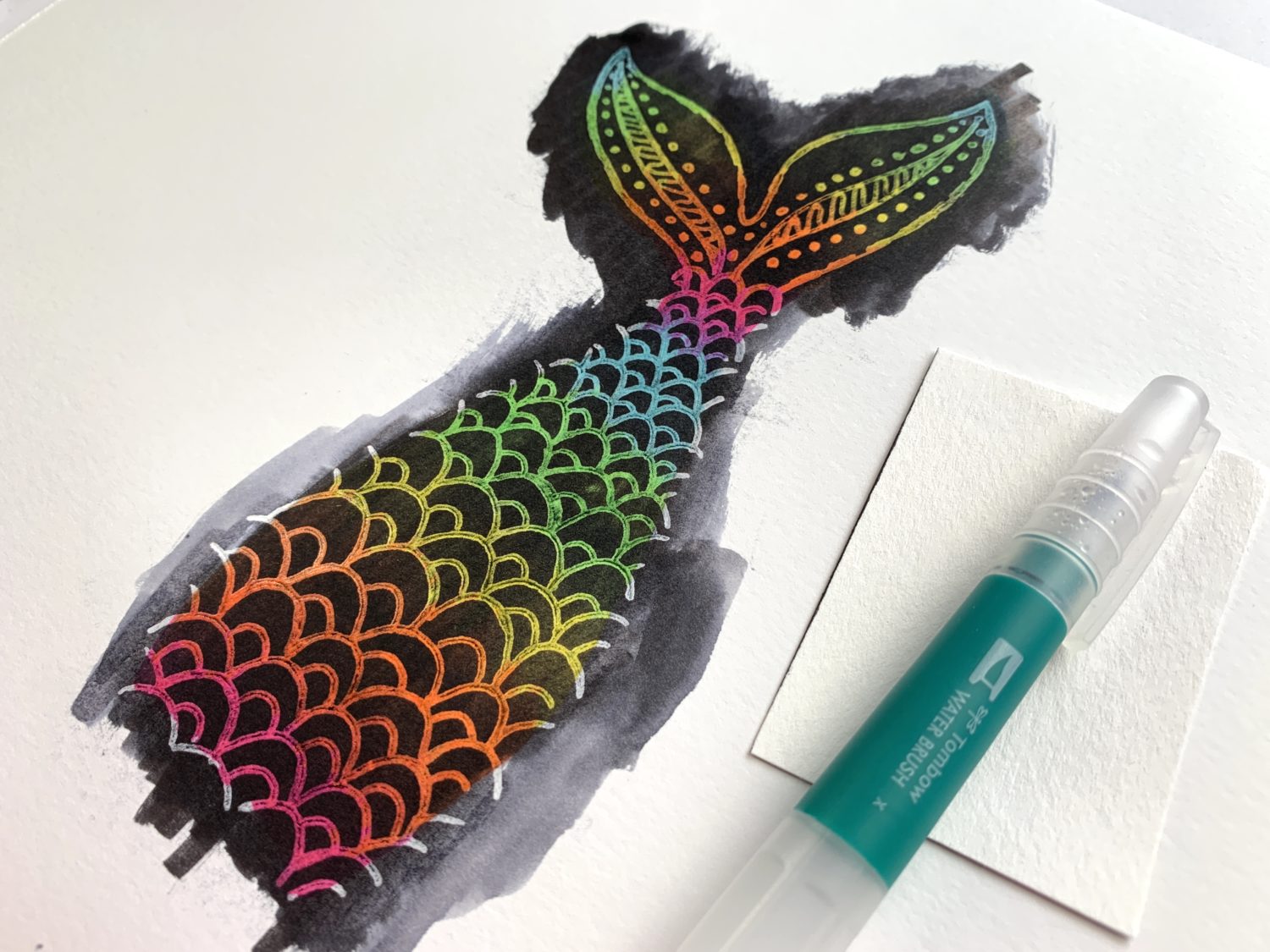 I use my Medium Water Brush to wet the black ink that I laid down on the mermaid tail in the previous step. Tip: Since the water has a tendency to sit on top of the dried glue, I use a small scrap of watercolor paper to wipe away the excess moisture. Doing this will keep the colors cleaner!
Step 6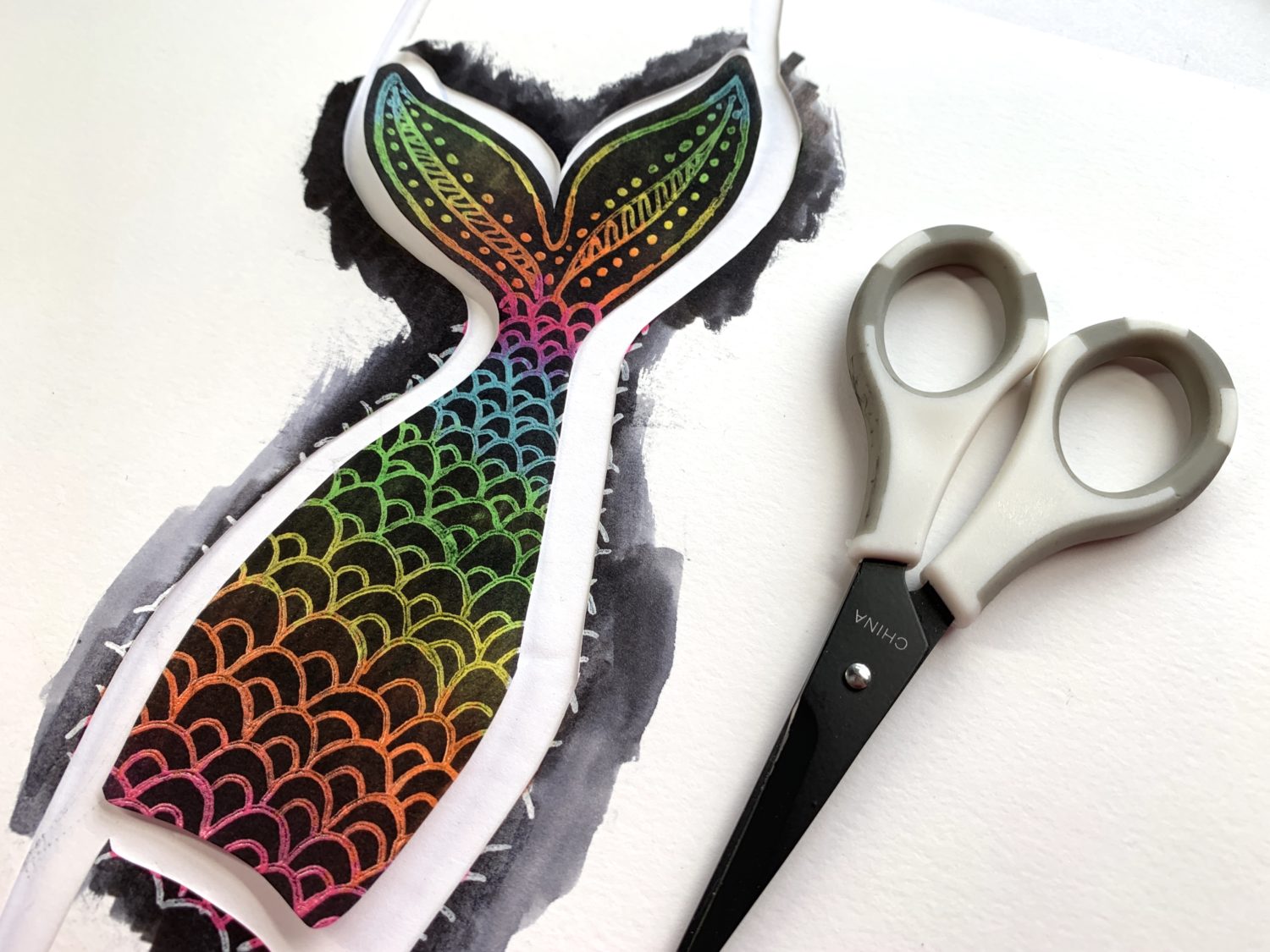 Once the ink has dried, I use my scissors to cut out the mermaid tail.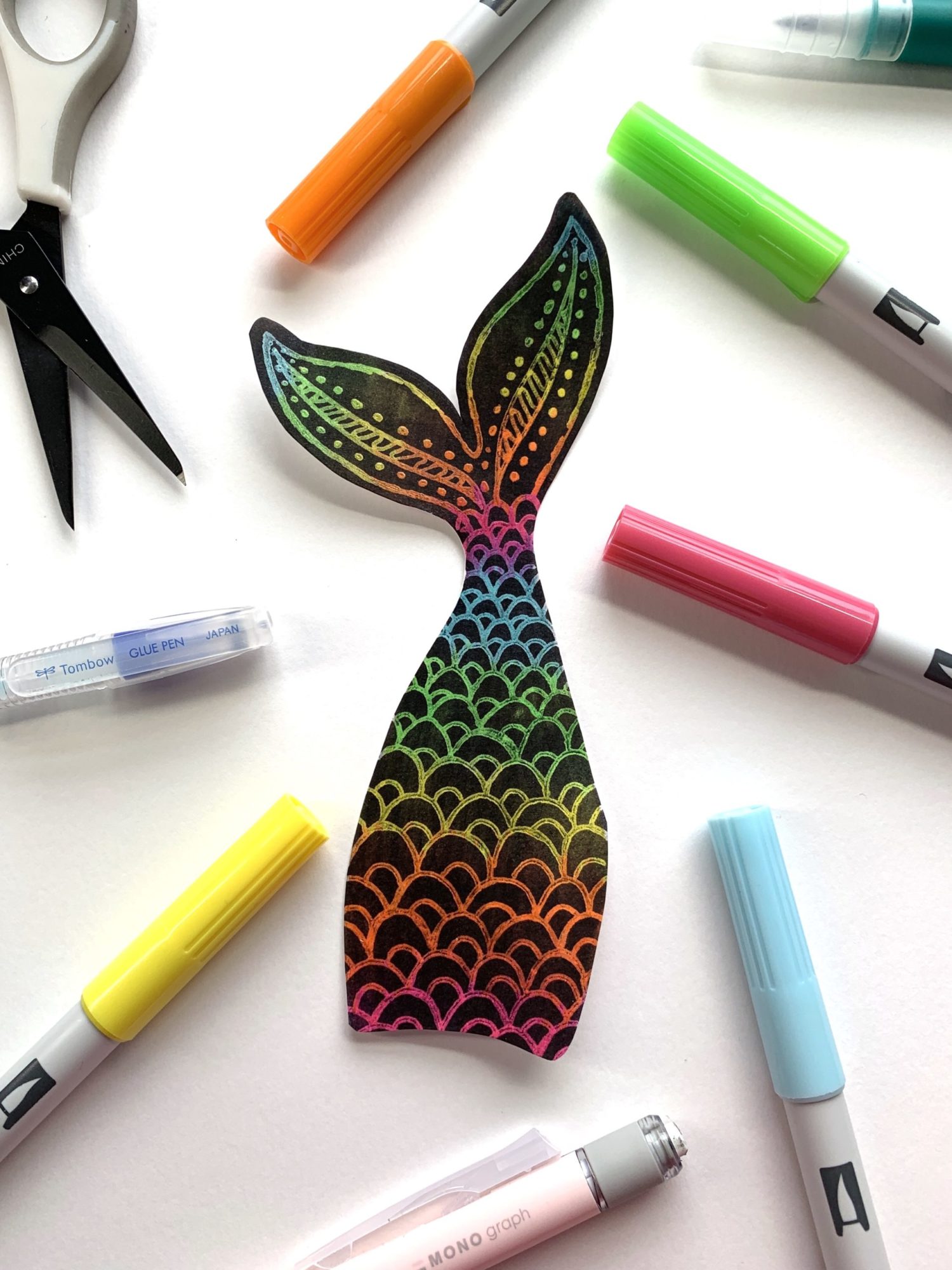 Now you have a fun bookmark to use as you get through your reading list! Thanks for following along with this tutorial. If you make your own make sure to tag us, so we can see your artwork!
To see how else you can use the supplies used in this project, check out How to Color a Galaxy Card using ABT PRO Markers and How to Paint a Watercolor Constellation Self Portrait by Katie Smith!
Happy crafting!