Hello friends, it's Smitha here with a new blog post! Who is in the mood to create an easy floral page of their own? Let's pull out those colored pencils and get coloring.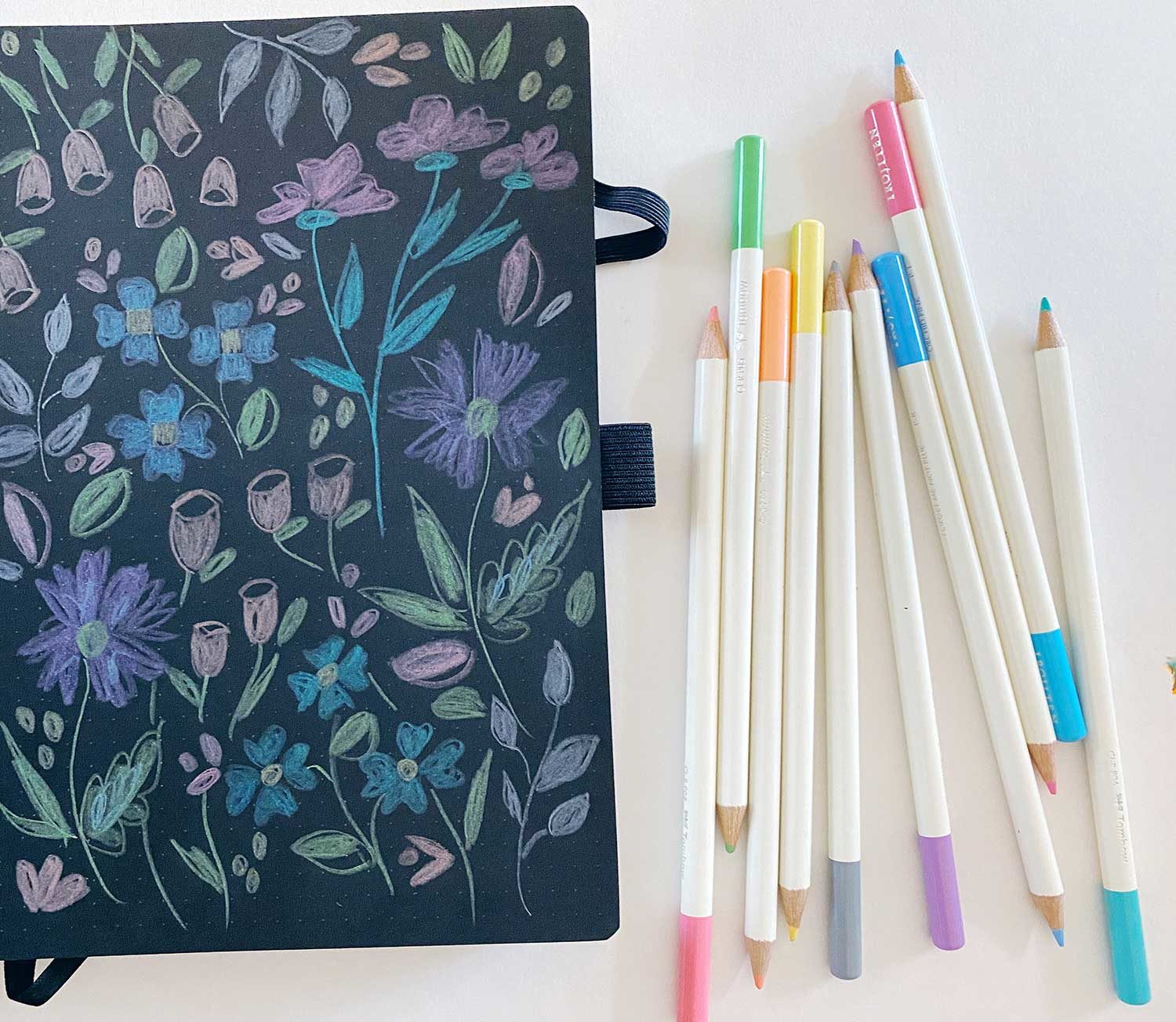 Material list: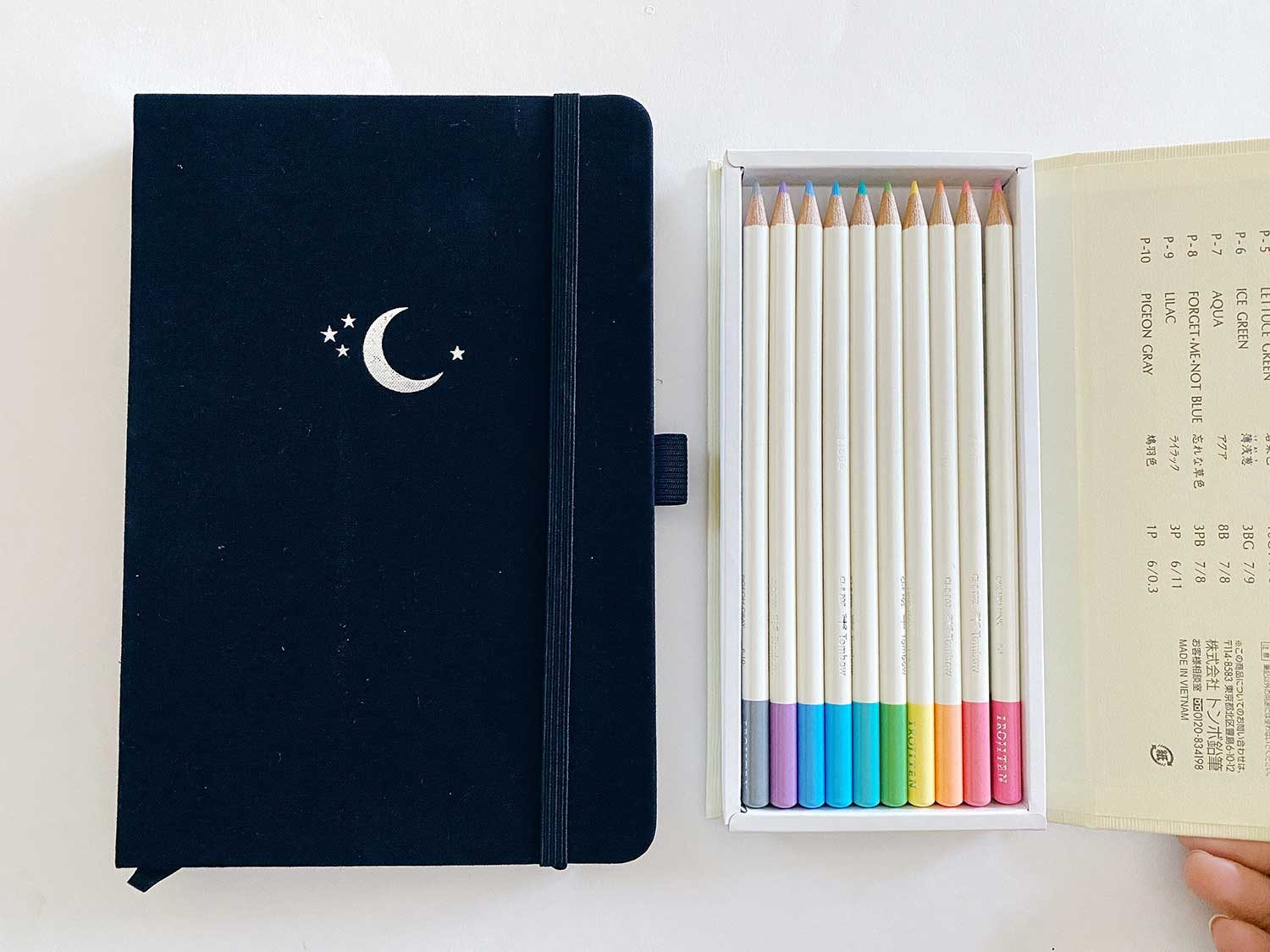 Dot journal or sketchbook
Step 1:
I'm trying out these Irojiten Color Pencils on black paper today! These are the Volume 1 collection of colors and they show up on the black paper beautifully! The Irojiten Colored Pencils are easy to apply to paper. They have no wax build-up.
I started my page by doodling simple flowers in a few colors. I love this already!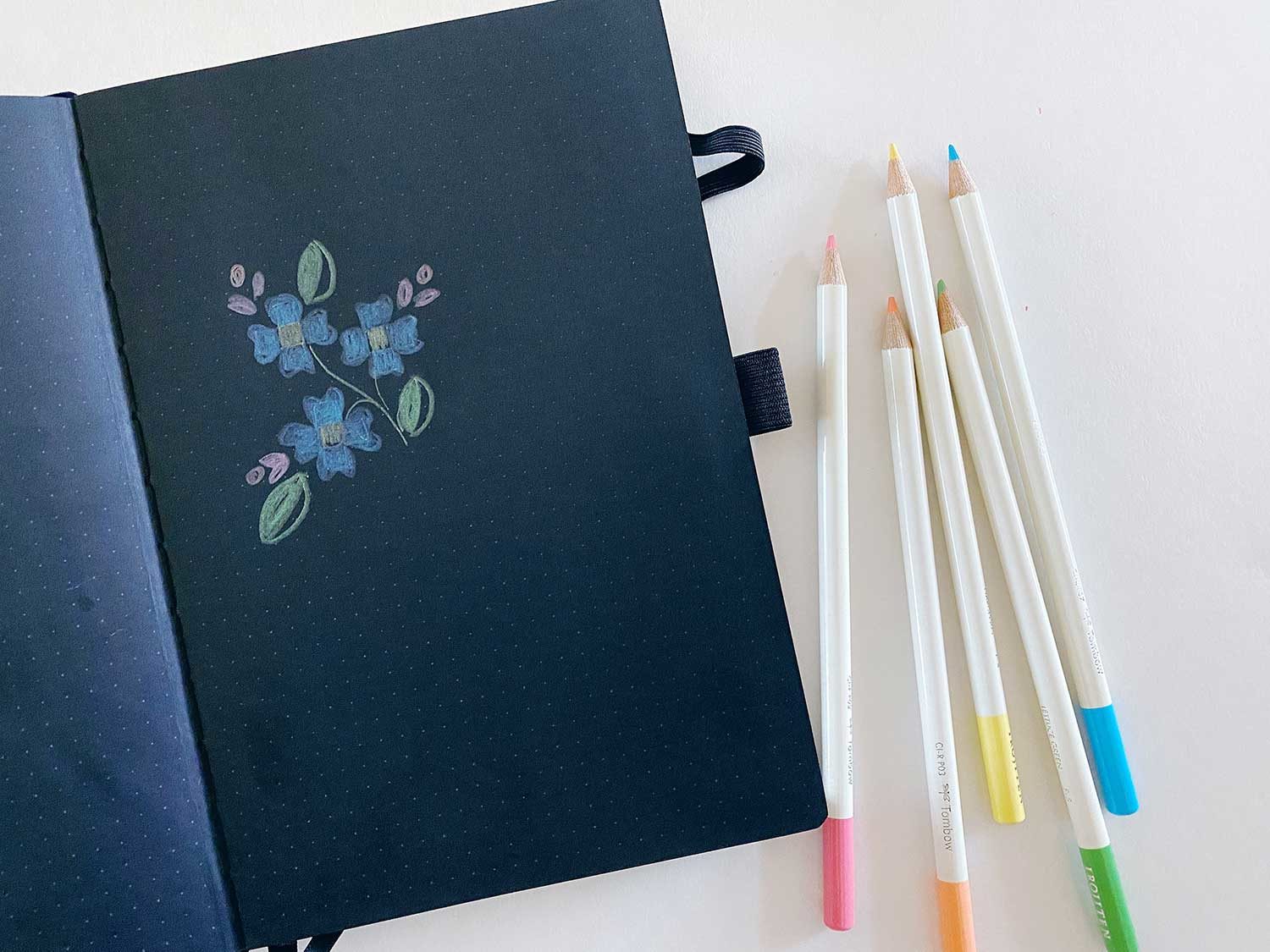 Step 2:
These colors can be layered easily on top of each other. Vary the shapes of your flowers to add more interest to your page.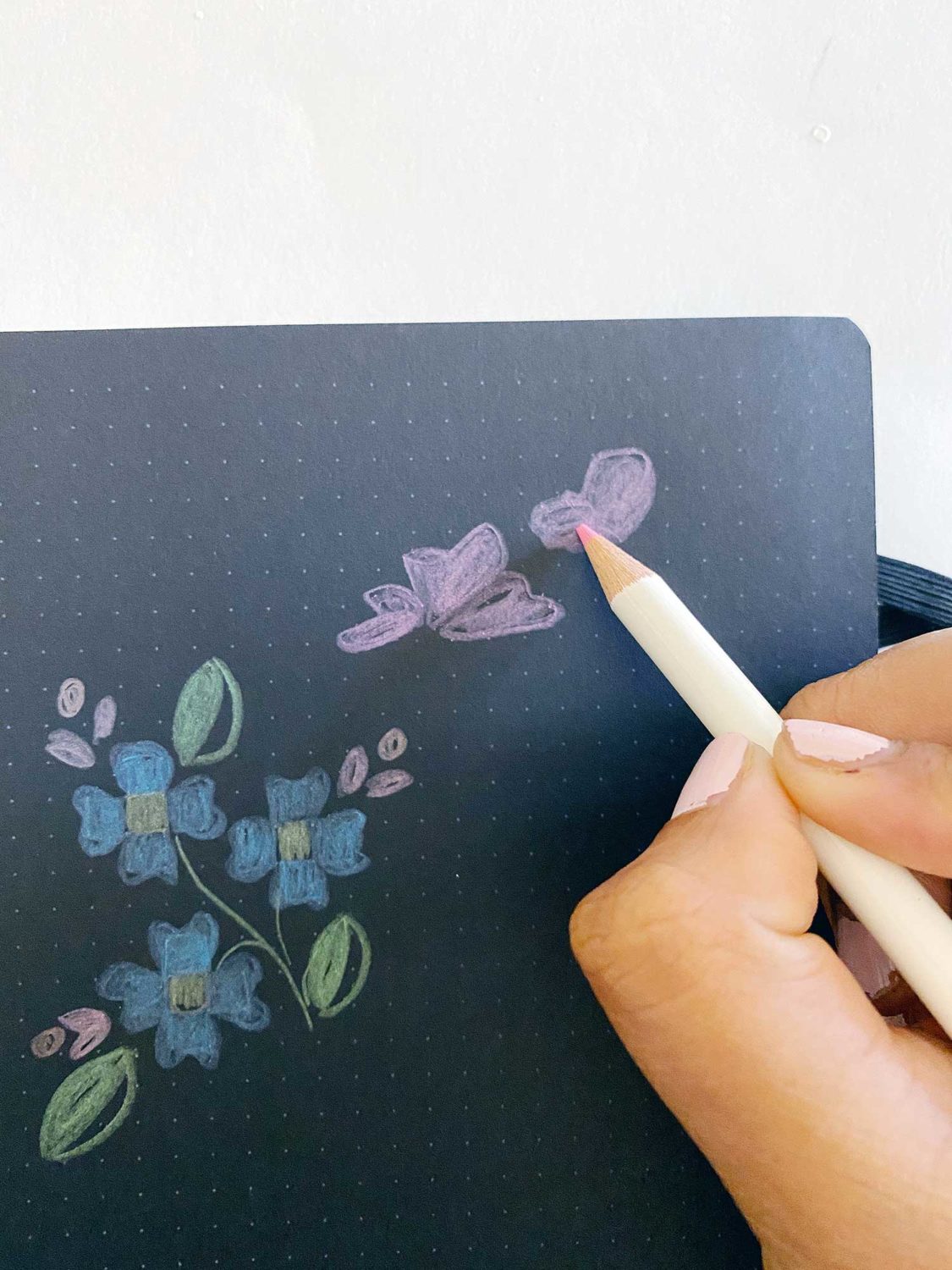 Step 3:
The best way to create a cohesive spread is to use a pre-selected dictionary of colors. I love this pale set of colors from the Irojiten Colored Pencils Rainforest Dictionary. There are a total of three dictionaries and nine volumes available, so pick the colors that make you happy.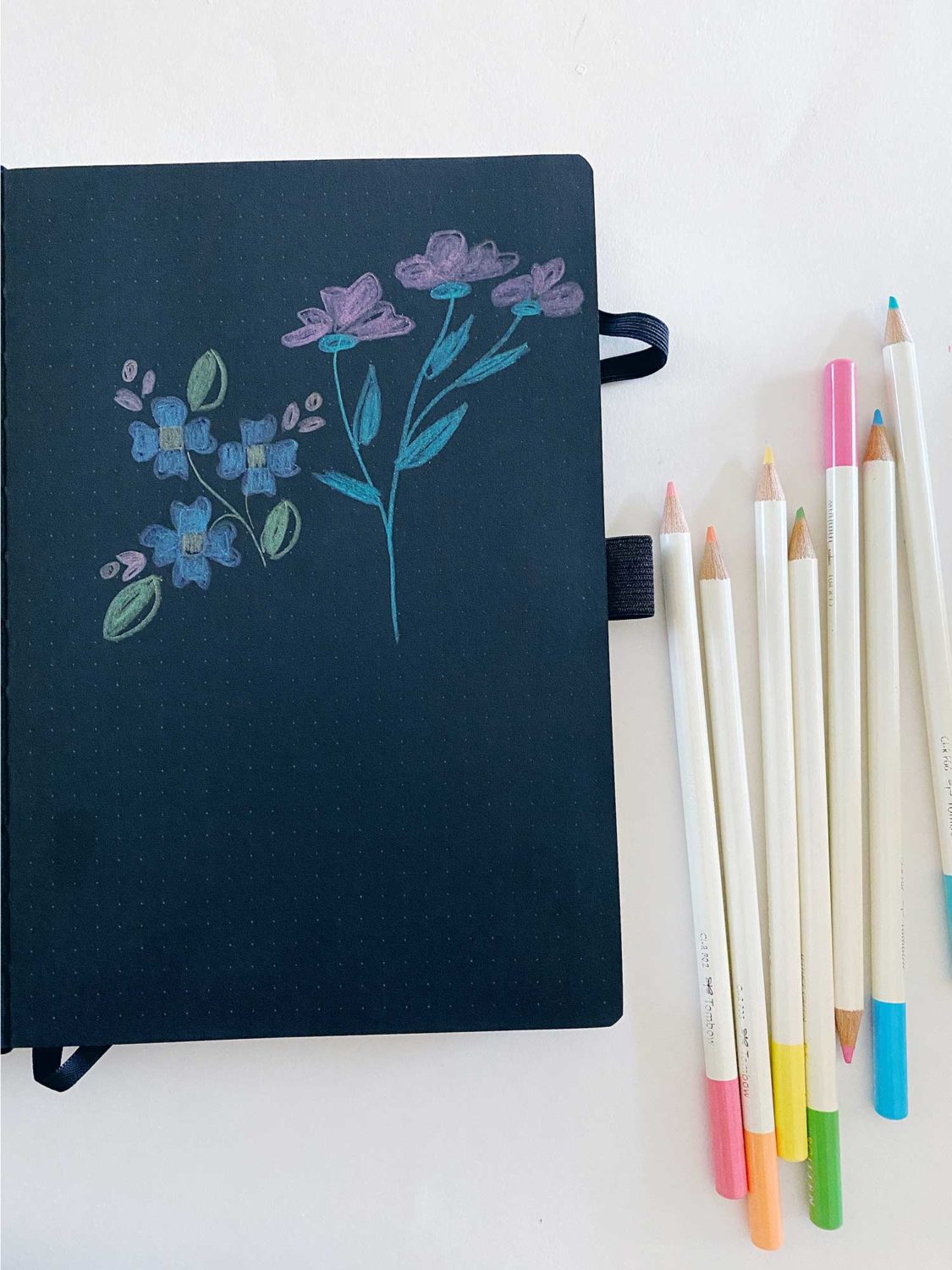 Step 4:
Add smaller buds, vines, tiny leaves and dots to fill up the empty spaces on the page. Here is a closer look at how my page is looking!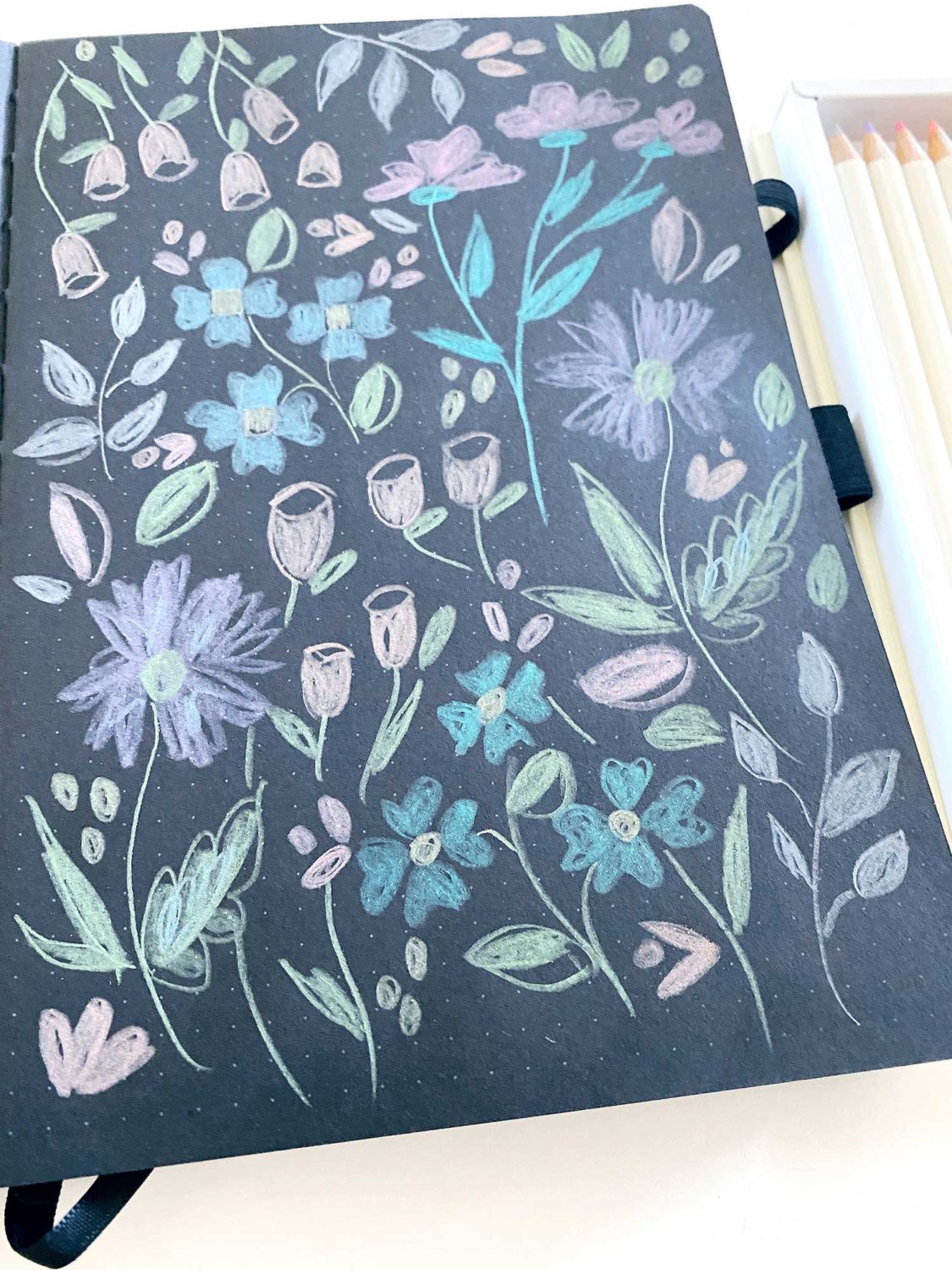 My finished page makes me smile! I love the blue leaves and the scratchy look of the flowers.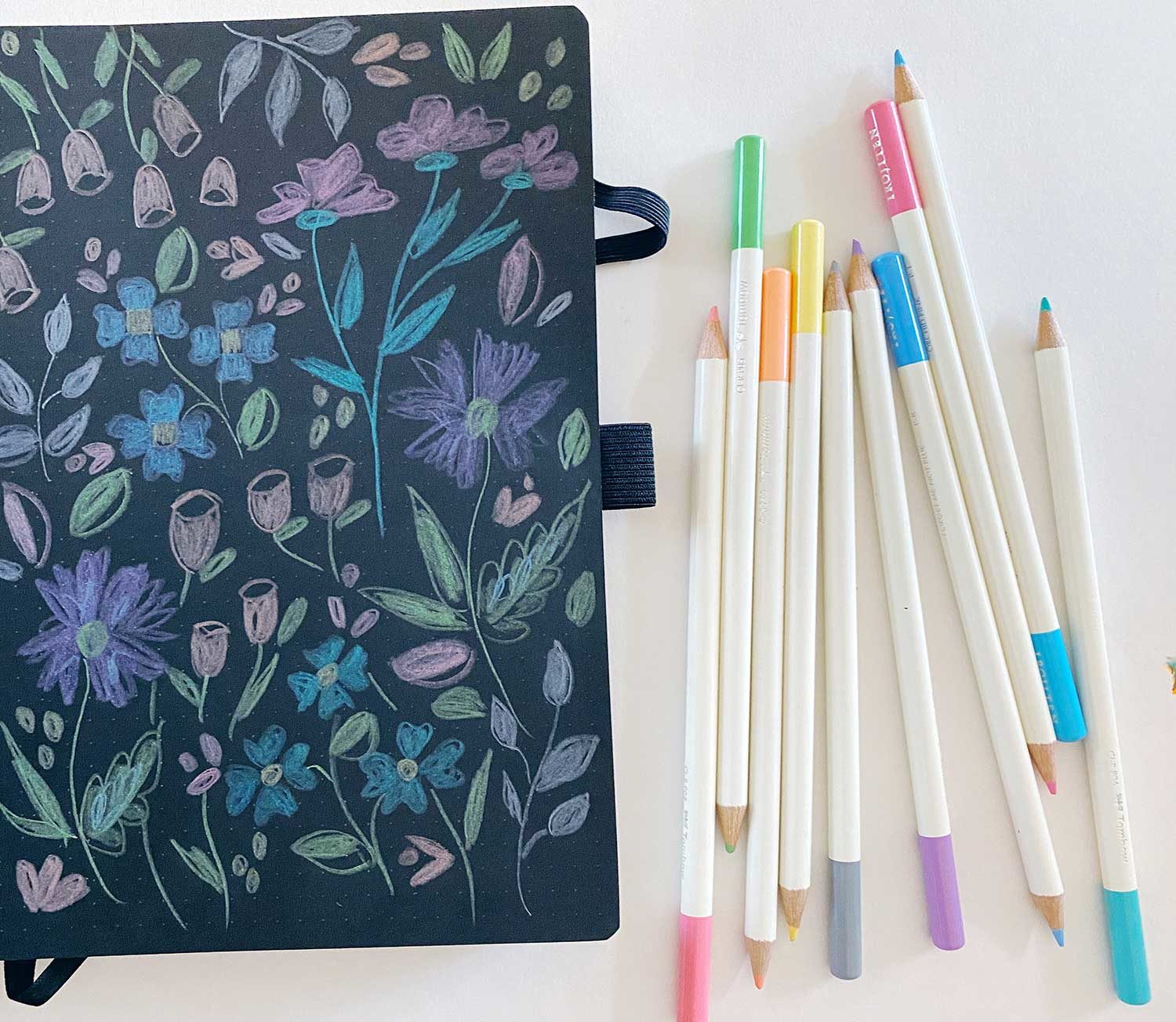 I hope you enjoyed this tutorial! Happy crafting!
Smitha
Find me on Instagram: @smithakatti
Find more tutorials of mine on my blog www.smilingcolors.com