Everything You Need to Know About Happy Mail!
Happy mail is just what it sounds like…it's mail that makes you happy. It's not bills, statements, advertisements or junk mail. It's those special cards, notes or packages that come through the mail to make you smile. Happy mail is so much fun to receive, so send a smile to someone else.
**NOTE**
During this uniquely unusual time, it may not be ideal to send letters and cards through the mail. Instead, one can make a handmade card and take a picture of it and send it digitally.
However, this is also a great time to make a bunch of handmade cards to store and use when things have worked themselves out a bit. It's nice to have some cards on hand for those last minute occasions. Also, making holiday cards now would be a great way to be prepared for the end of the year. Enjoy some time crafting handmade cards and decorated envelopes while you have some down time.
Five Tips about Sending Happy Mail:
You can send an especially wide variety of things through USPS. Fill a plastic bottle with a rolled note, cover a package with stickers or send a miniature envelope. Just go into the post office to pay for the postage. Plus, it puts a smile on the employee's faces.
If you send anything that is not a standard rectangular envelope, there is additional postage fees. If you are sending a small square envelope, you may want to pop it in a standard envelope weighing one ounce or less for single stamp shipping. You could also pay the additional charge for the square size.
Make sure to leave room on the envelope for the stamp cancellation across the top.
Write the addresses clearly. Hand lettering is the best! It's easier for the post office to send the mail if the address is written in print. Decorate the name as much as desired, but keep the address simple.
Cards that have bulky embellishments should be hand canceled and not run through a machine or they will tear the envelope. You must take the envelope to the post office for hand cancelling.
Now that you know all the logistics of sending happy mail, let's get to making it!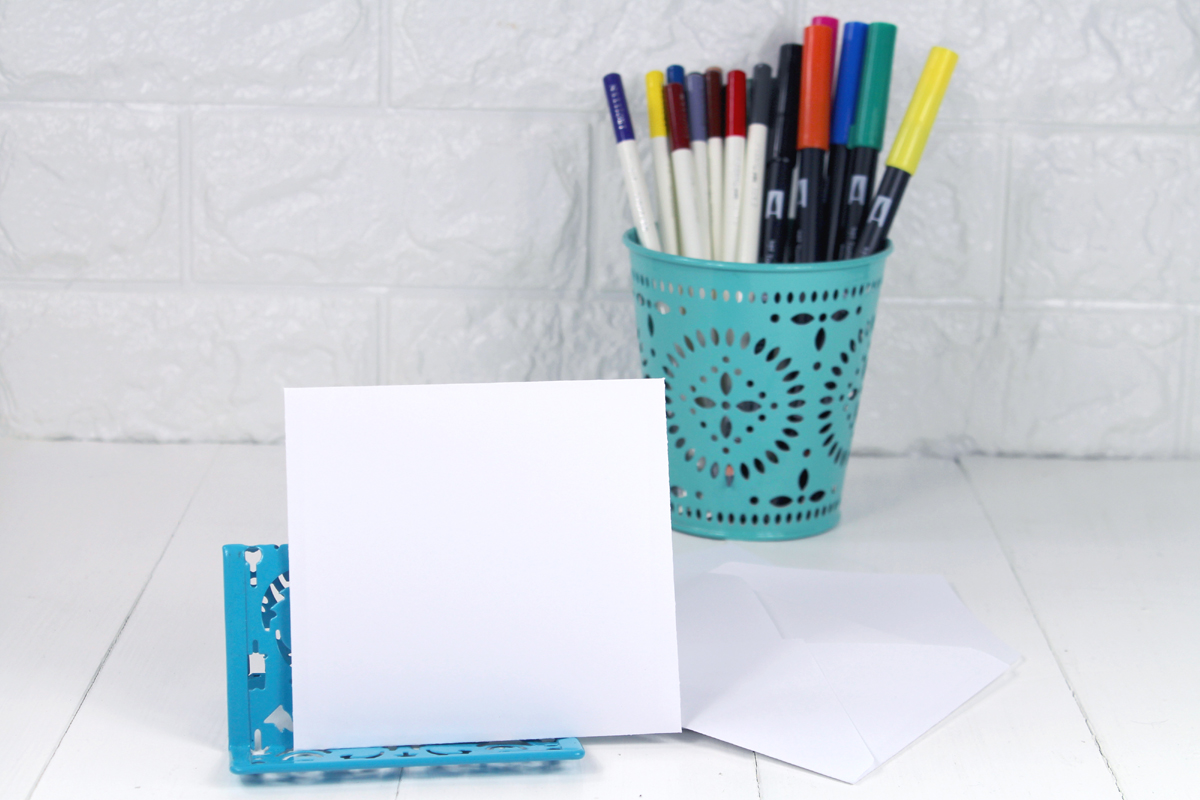 Step 1: Envelopes
Begin by learning how to make your own envelope. Make envelopes out of scrapbook paper, wrapping paper or even old magazines and books.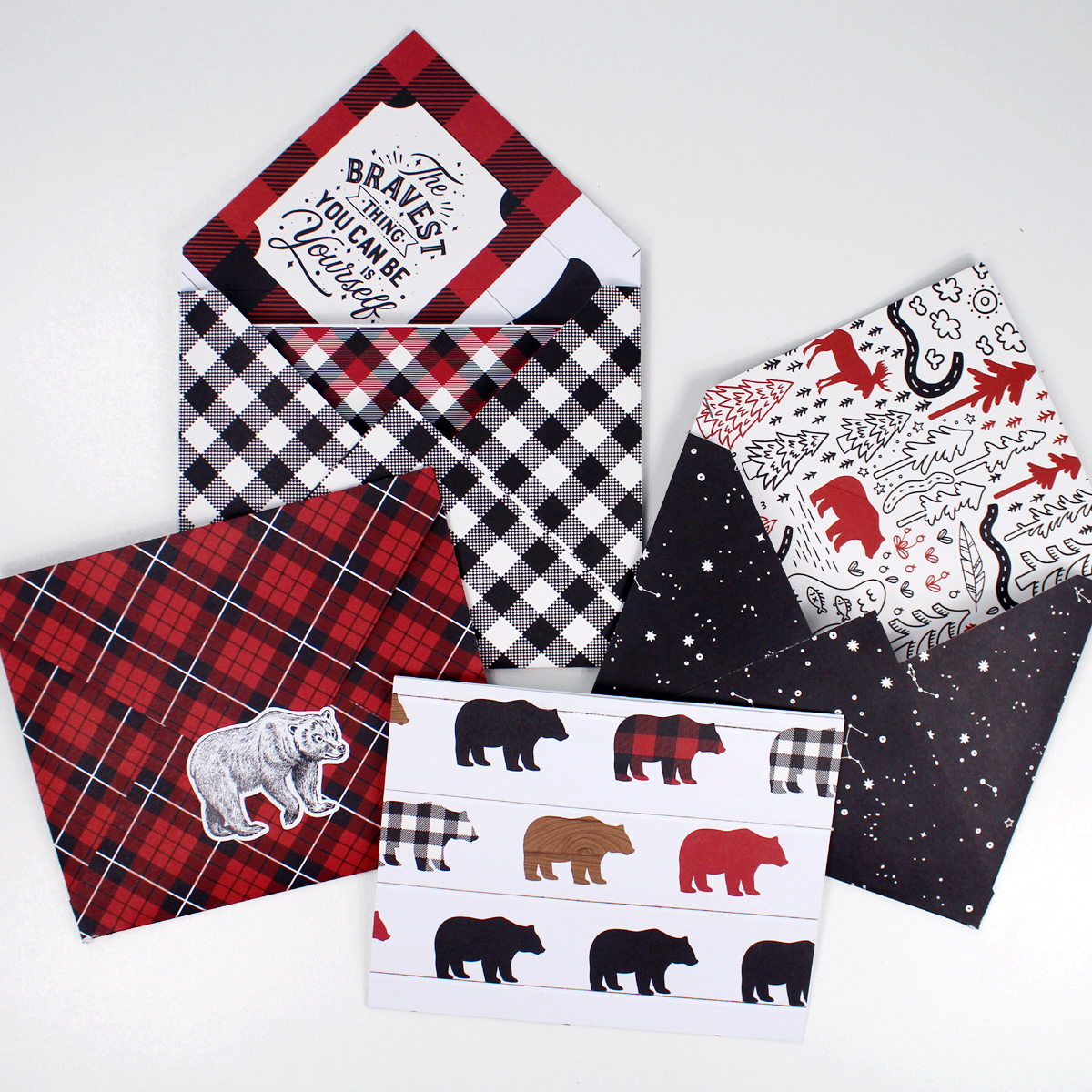 Next decorate the envelopes with hand lettering and the address.
Here's 5 Ways to Letter Happy Mail Addresses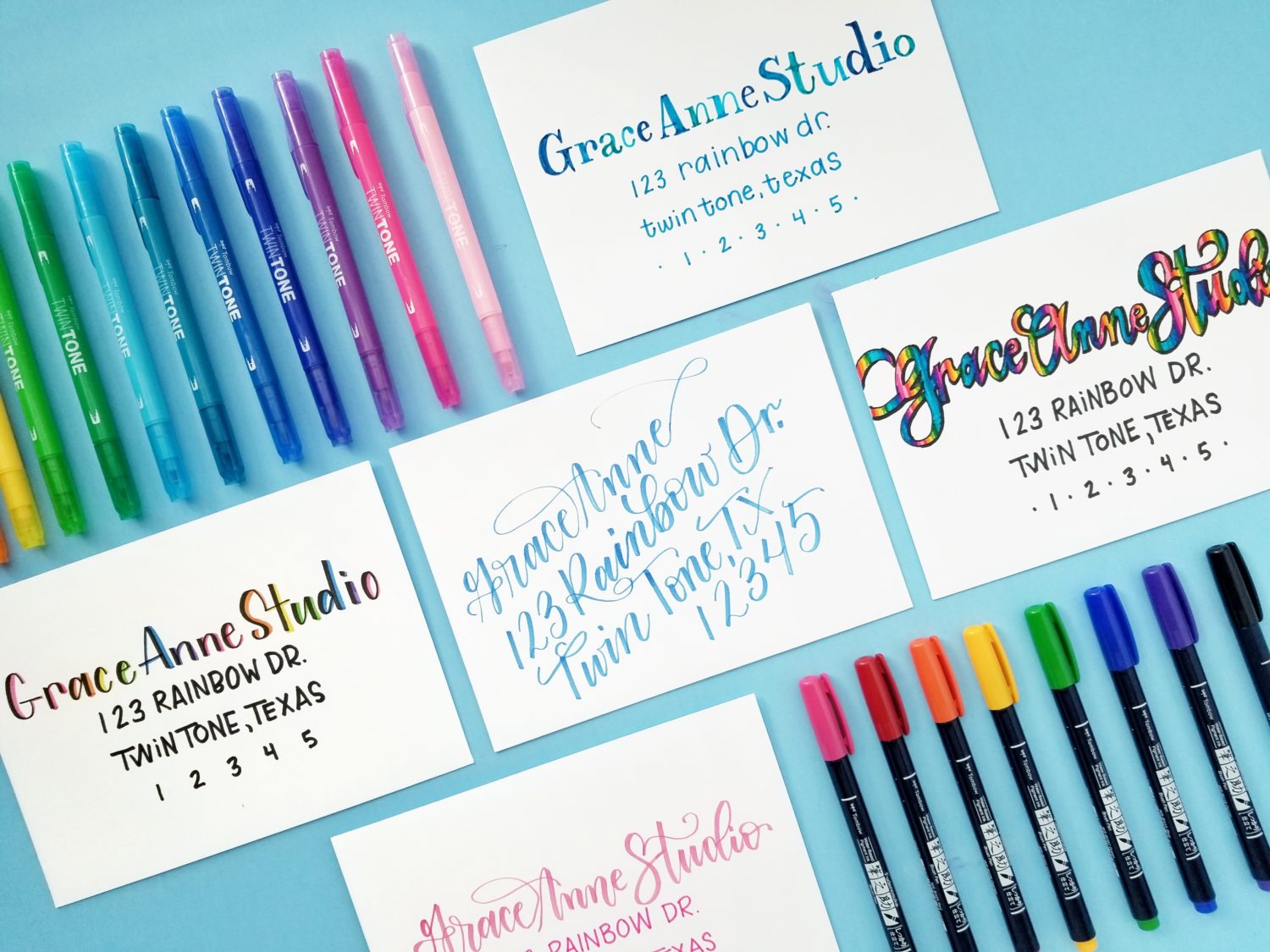 How to Create Happy Mail Envelopes 3 Ways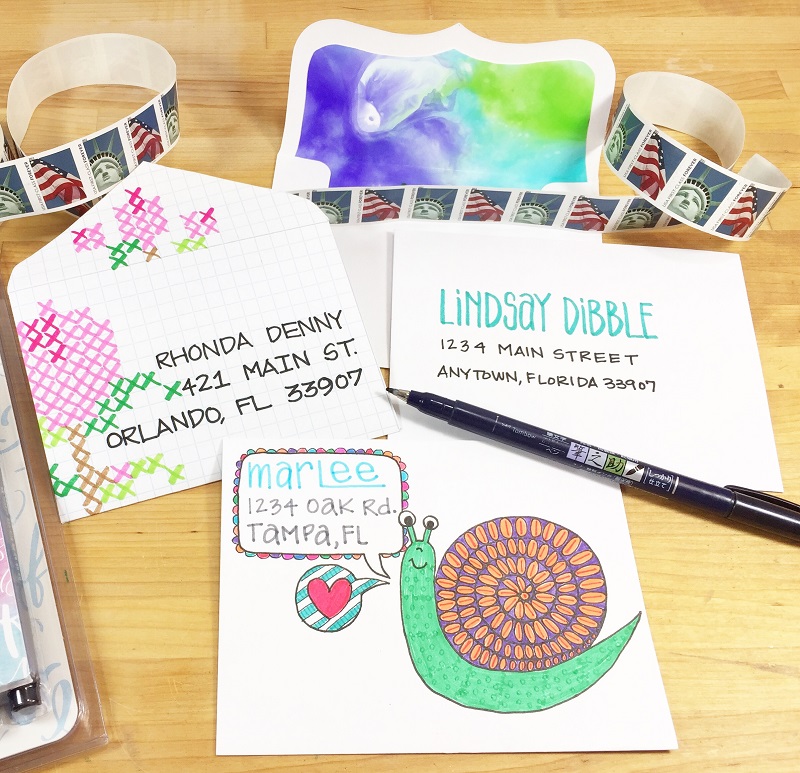 Summer Happy Mail! How to draw girls with sunglasses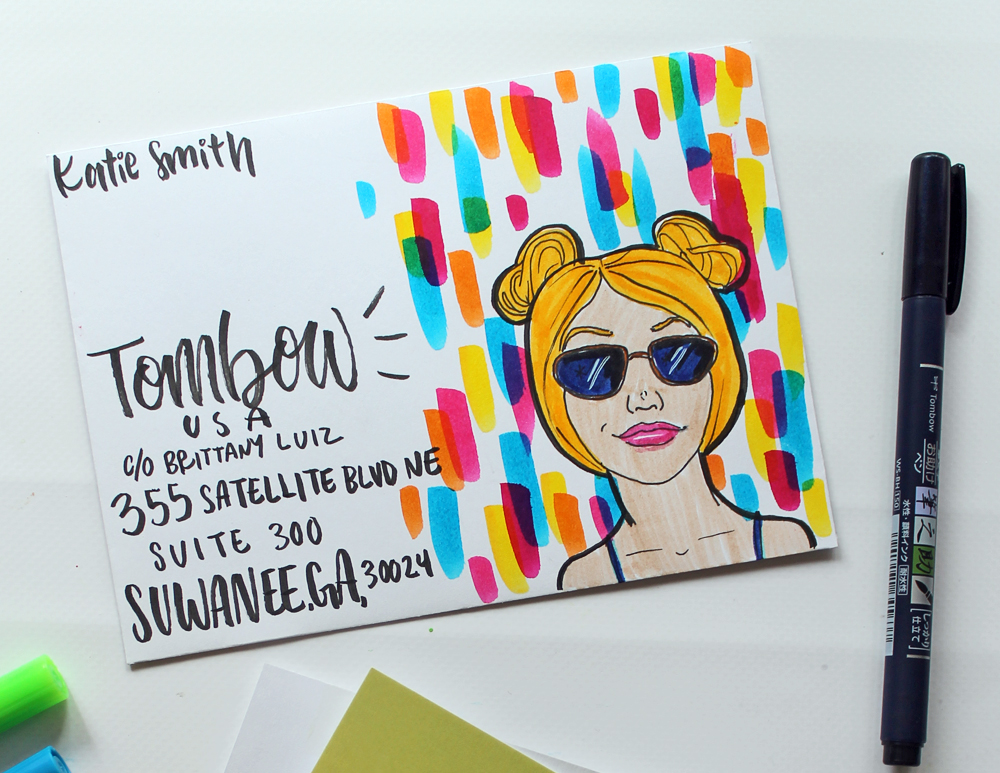 Three Envelope Designs Using TwinTone Markers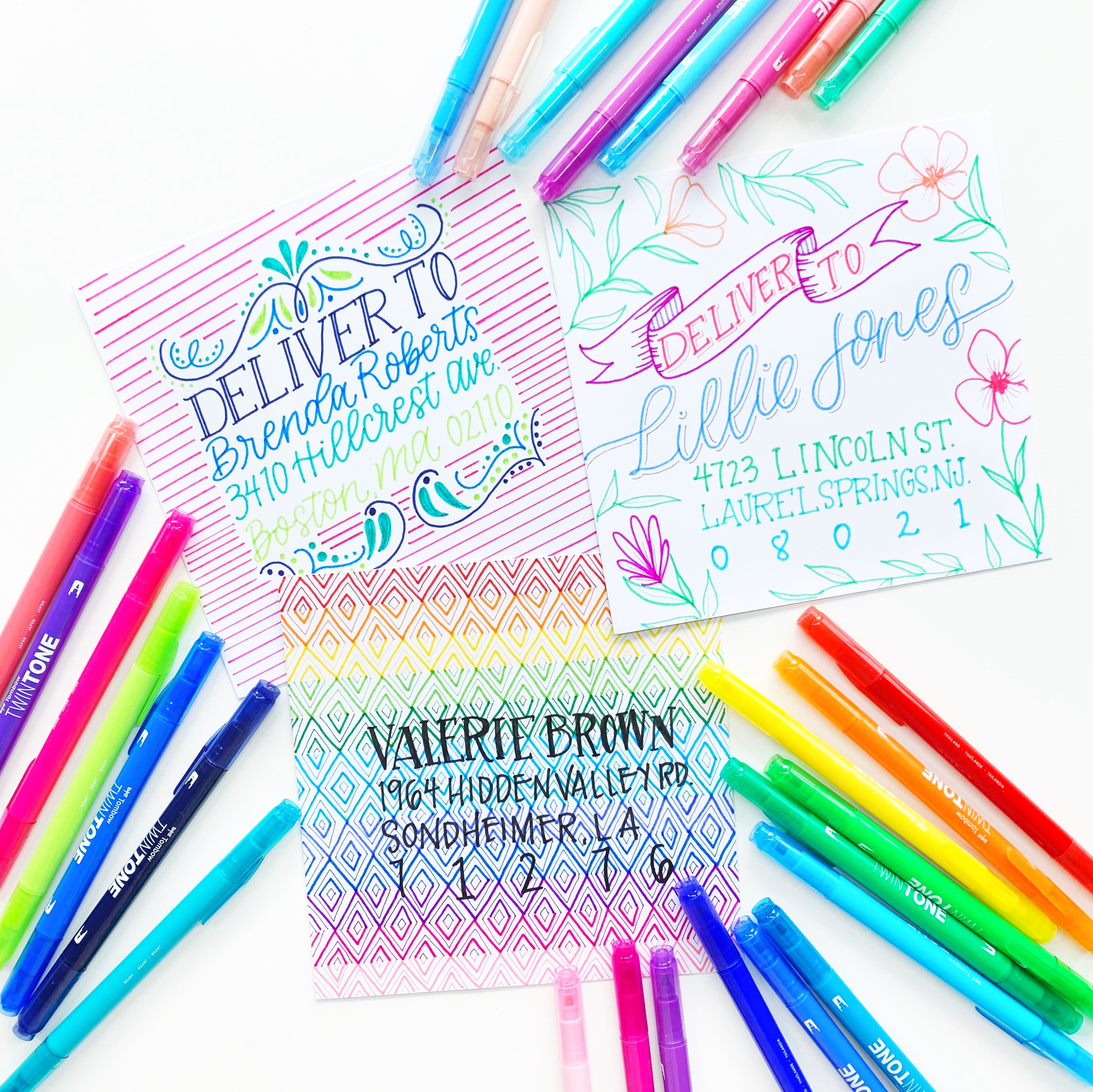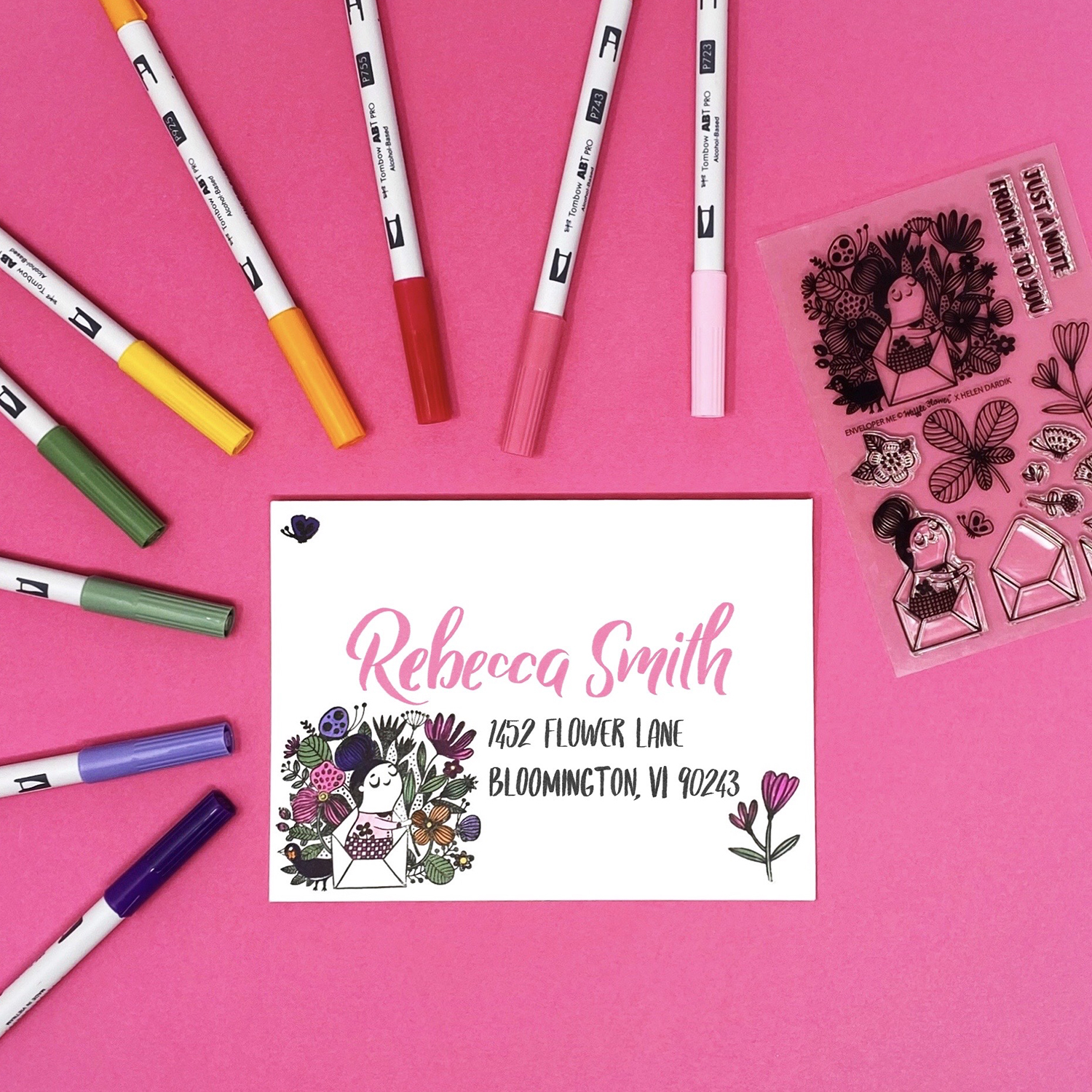 Step 2: Handmade Cards
Then make a handmade card to stuff inside the envelope.
These cute cards are especially simple. Just draw cute kawaii faces on them with the MONO Twin Permanent Marker to bring a smile to the recipient. Add some washi tape to some handmade envelopes for the perfect colorful cheer.
Get more advanced with your handmade cards using rubber stamps and Tombow ABT PRO Alcohol-Based Markers for the perfect coloring.
Handmade Cards Colored with Tombow ABT PRO Markers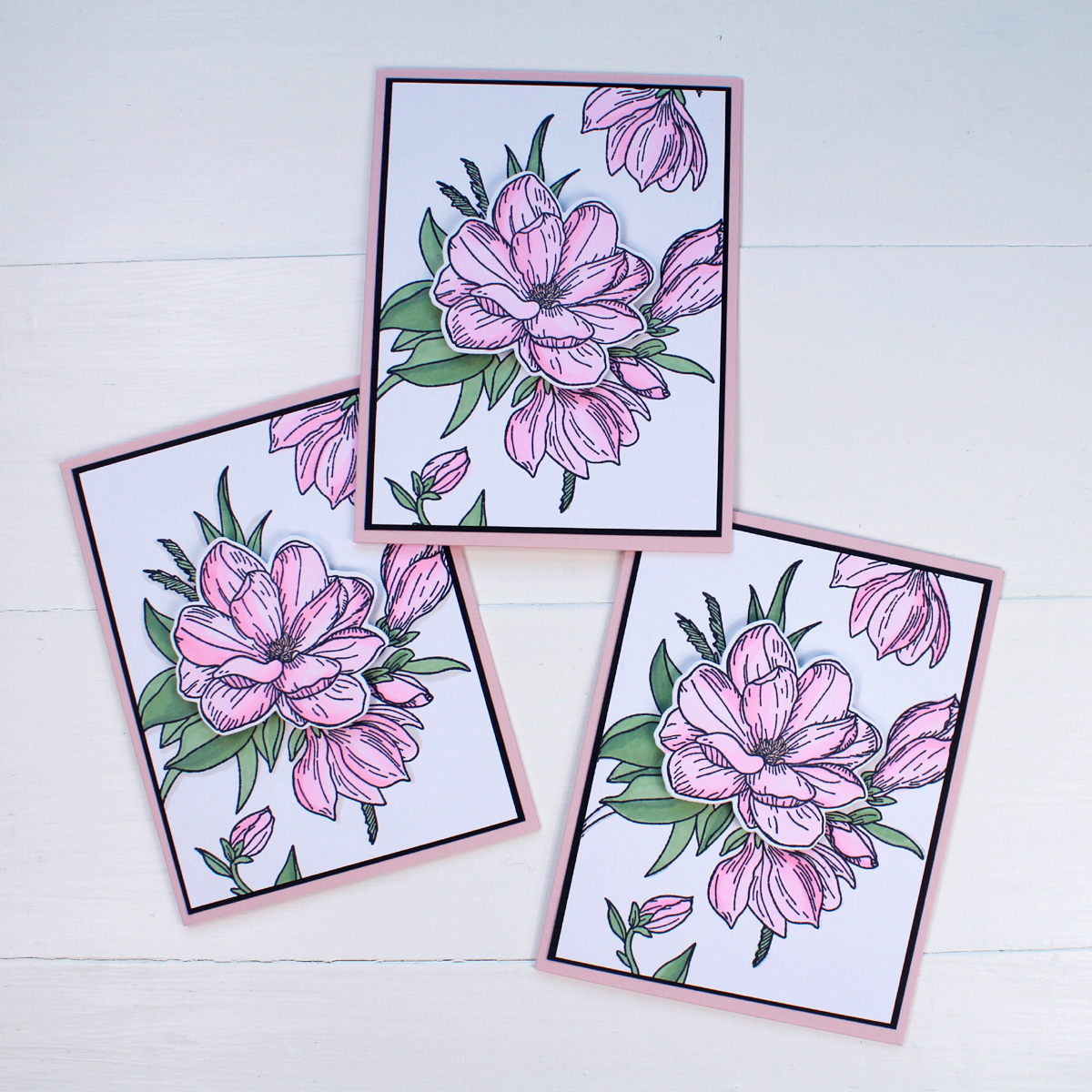 How to Draw Zentangle Inspired Hand Lettered Cards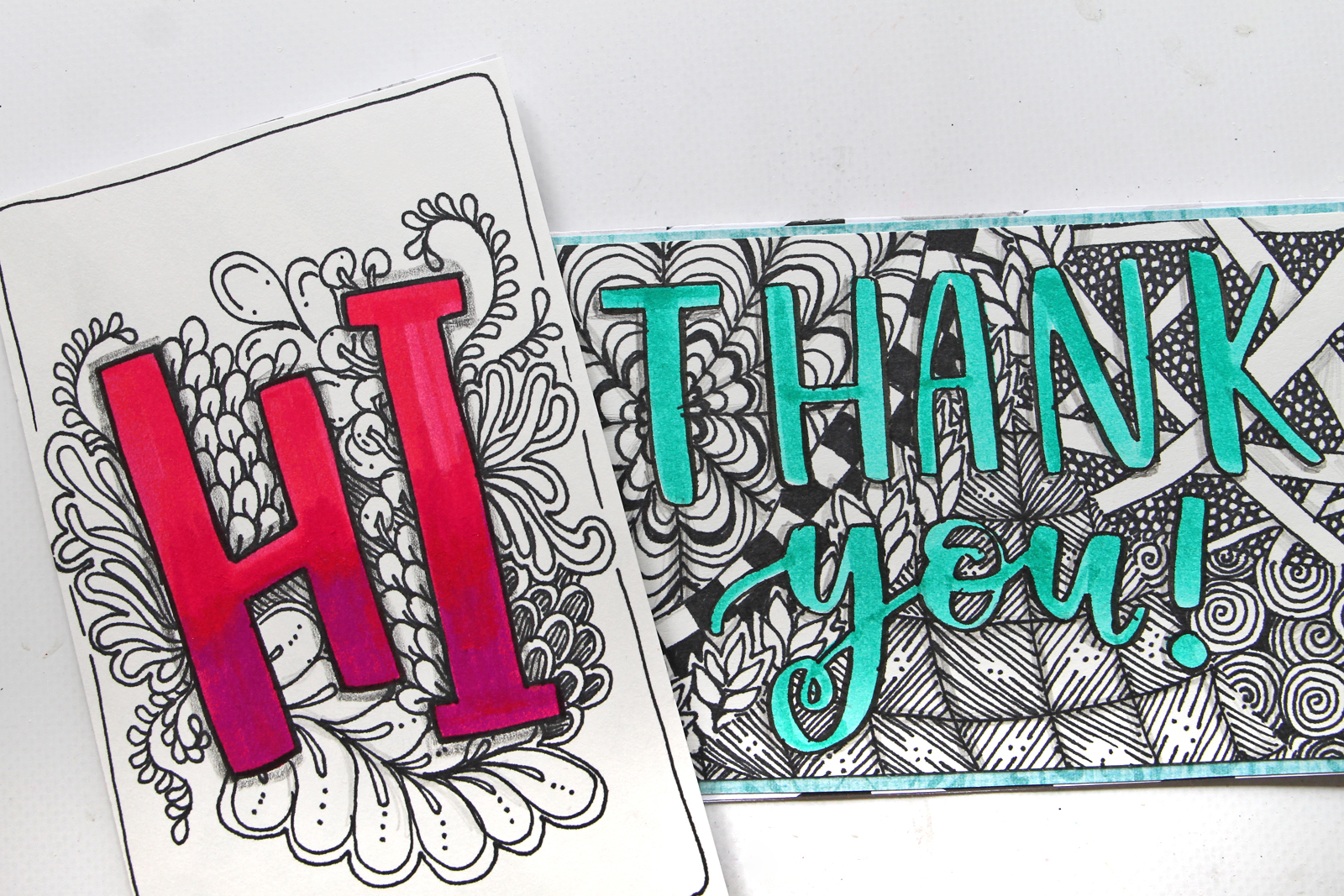 This handmade stamp from a MONO Eraser can be used to stamp on the envelope or a package as well!
Make a Happy Stamp from a MONO Eraser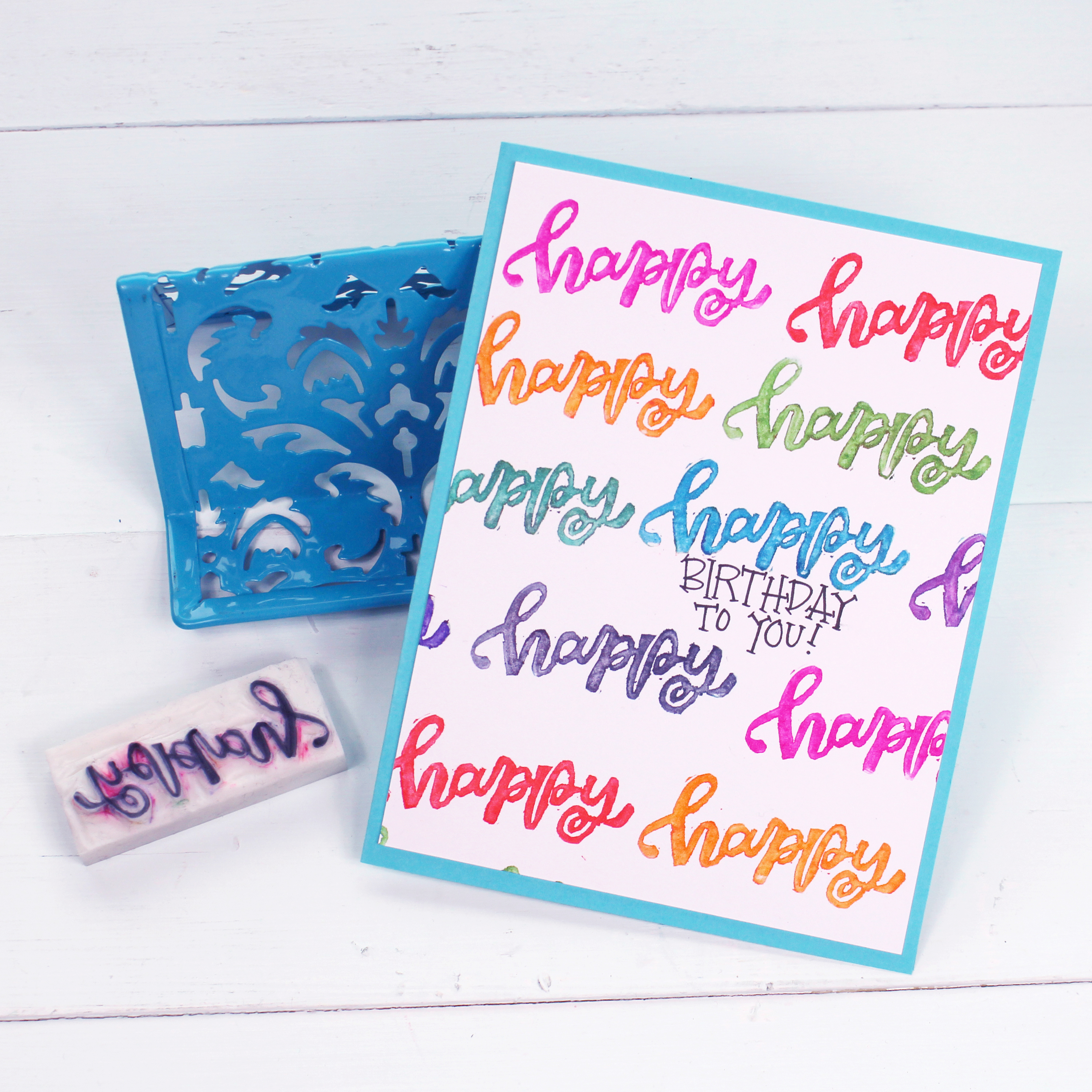 You could also make the card and the envelope with just one piece of paper!
Create a Birthday Card and Envelope with One Piece of Paper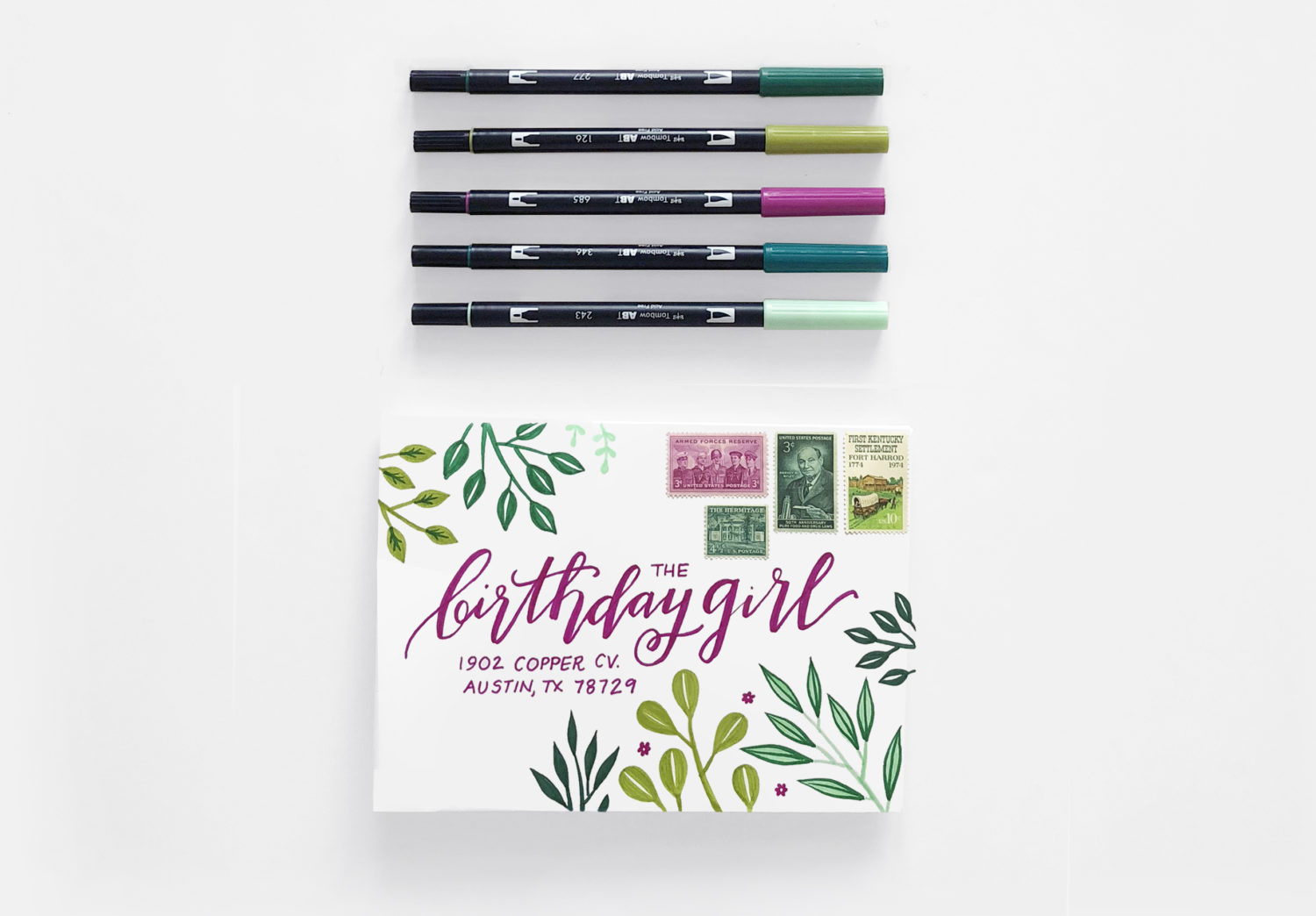 Step 3: Add Some Extra
Add a little more pizzazz with these fun ideas!
How to Make an Envelope Scrapbook You Can Mail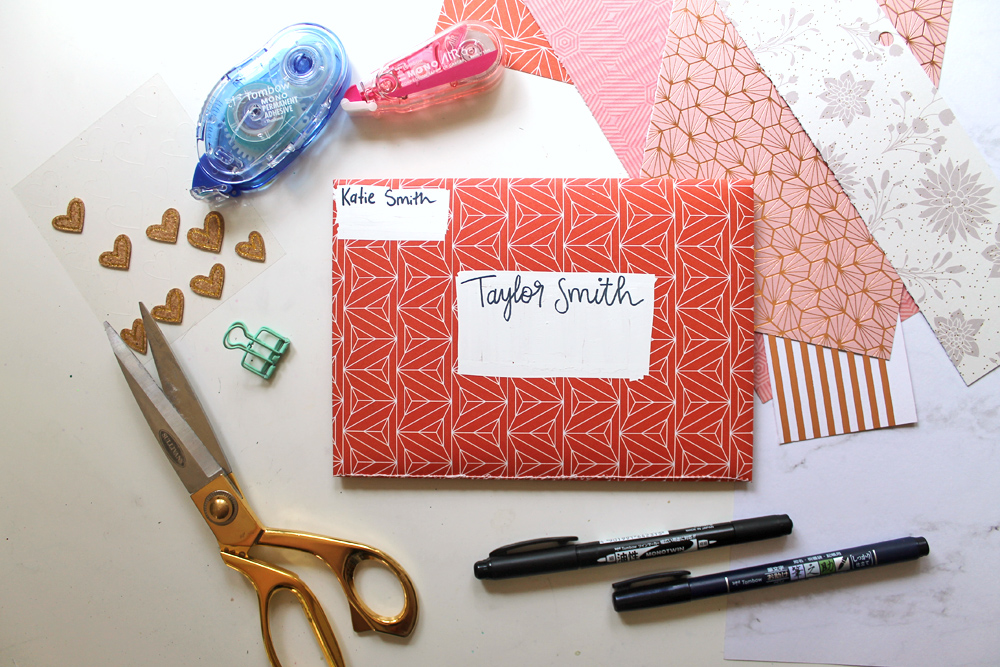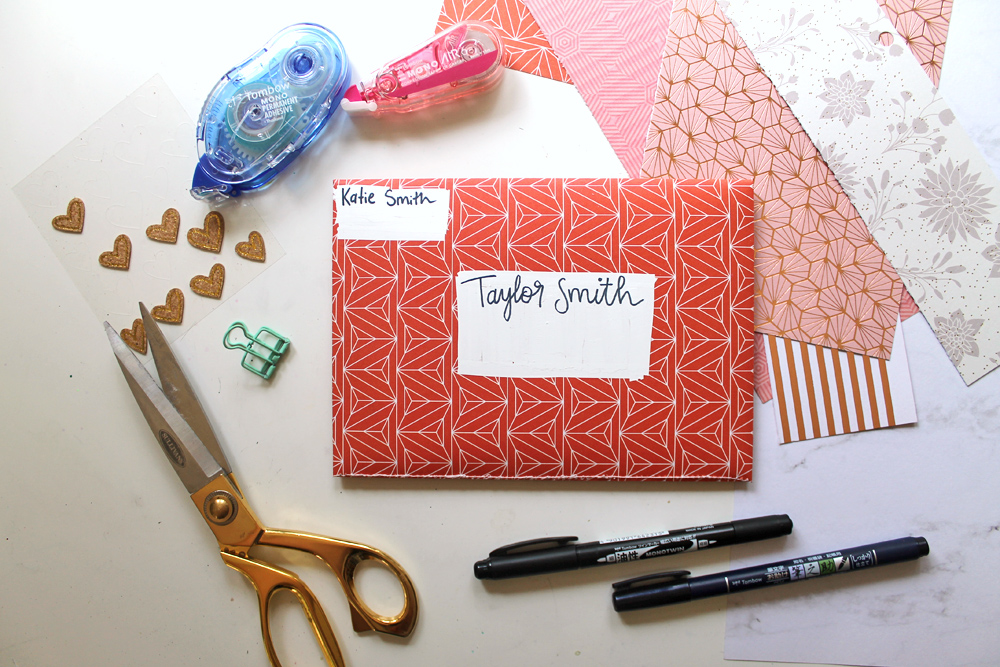 25 Ideas for your Pretty Happy Mail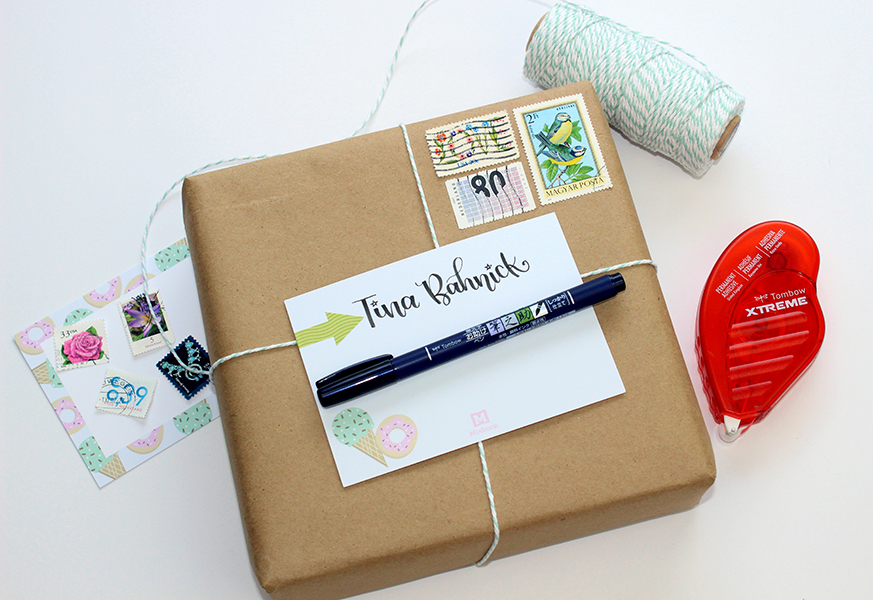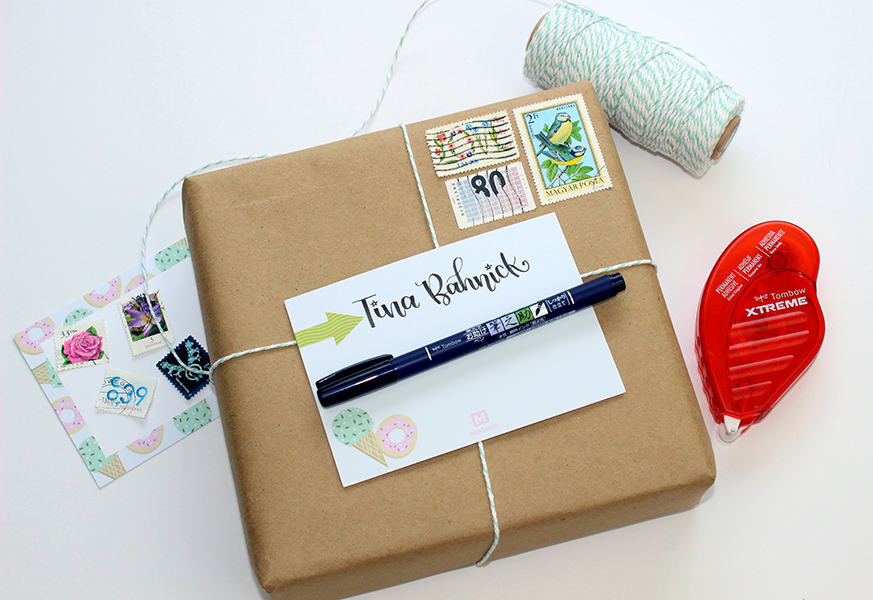 That's it!
Now you know everything you need to know about sending happy mail. Brighten the day of someone in your life with a handmade touch. Stock up on those handmade cards for the future and send a digital card to make everyone you know smile!