Hello everyone, it's Ali LePere here! Today, we're making crystals! When I've tried doodling crystals in the past, they always ended up looking bad! It took a little while and some practice, but I think I've come up with a way to draw some simple crystals. I wanted to share what I came up with and of course add some bright colors to the doodles! If you want to learn how to make your own rainbow crystals, keep scrolling!
Supplies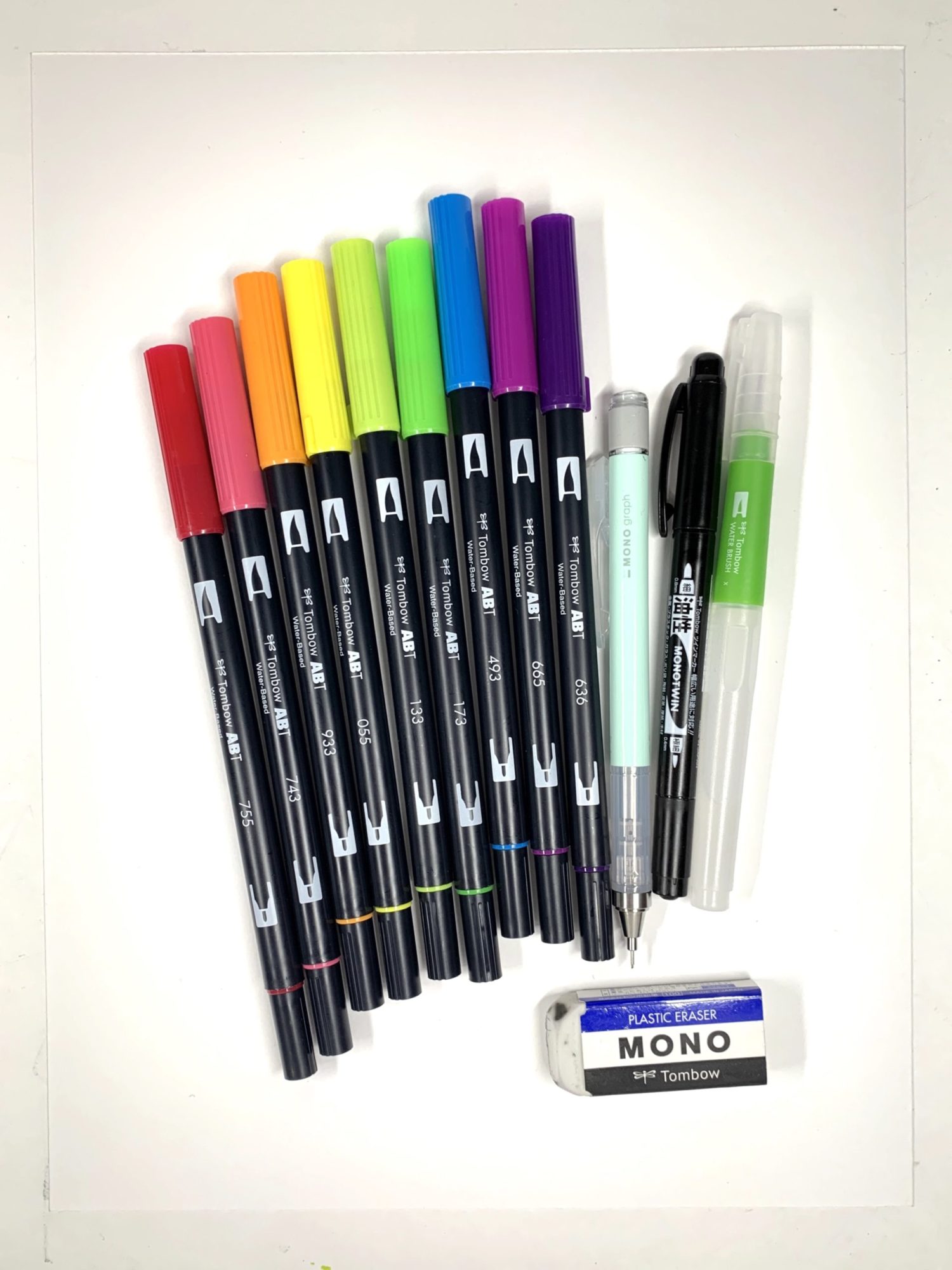 Step 1 – Draw the Crystals
Realistically, the drawing part of this tutorial could have taken up an entire blog by itself. I decided a simple how-to guide would be best. Below you can see how to make several simple crystal shapes!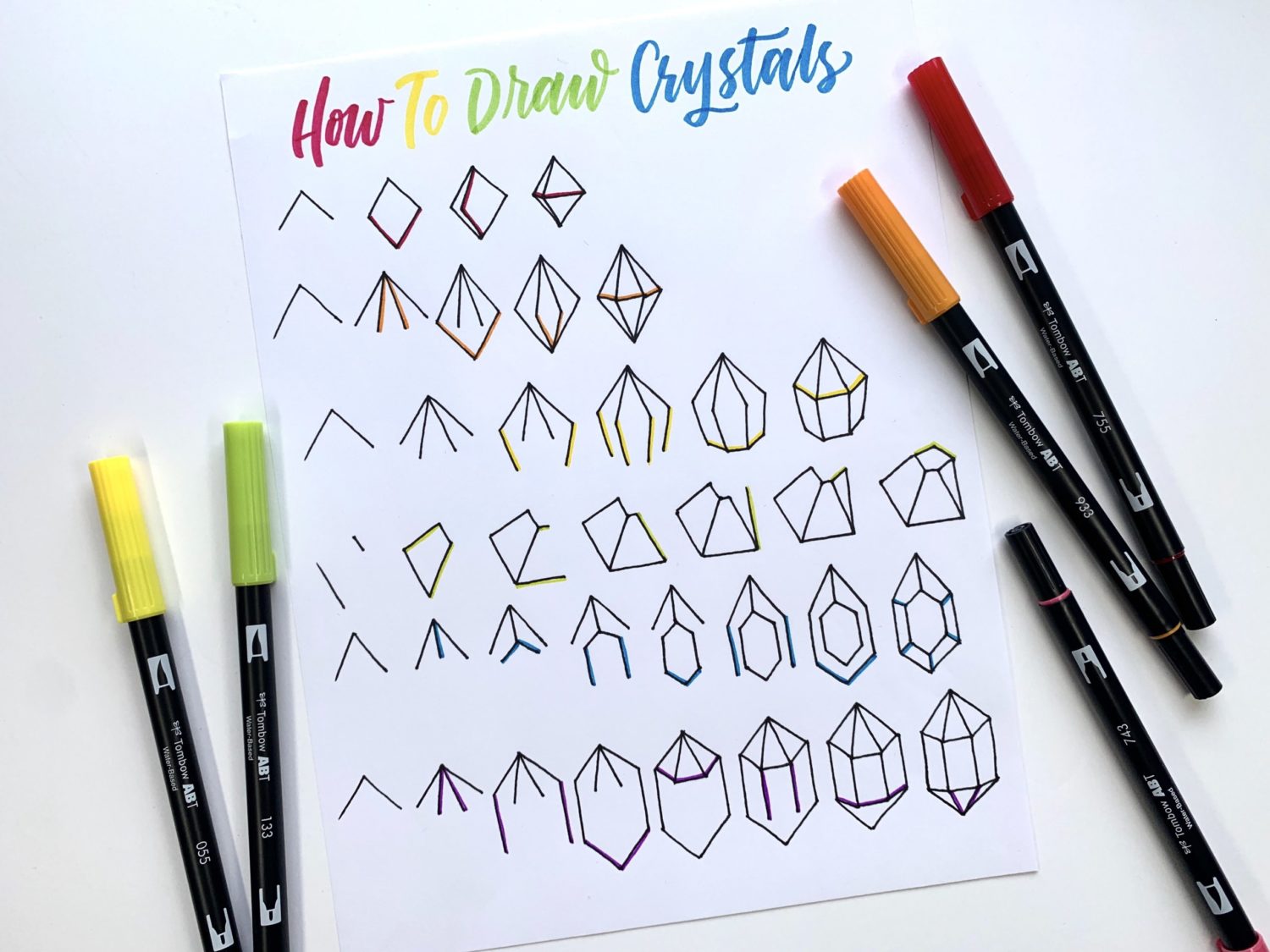 I decided to fill up my entire paper with crystals using my MONO Graph Mechanical Pencil. The more I drew these simple crystals, the more varied I was able to make them. Changing the line lengths and angles slightly will change the shape and size of each crystal.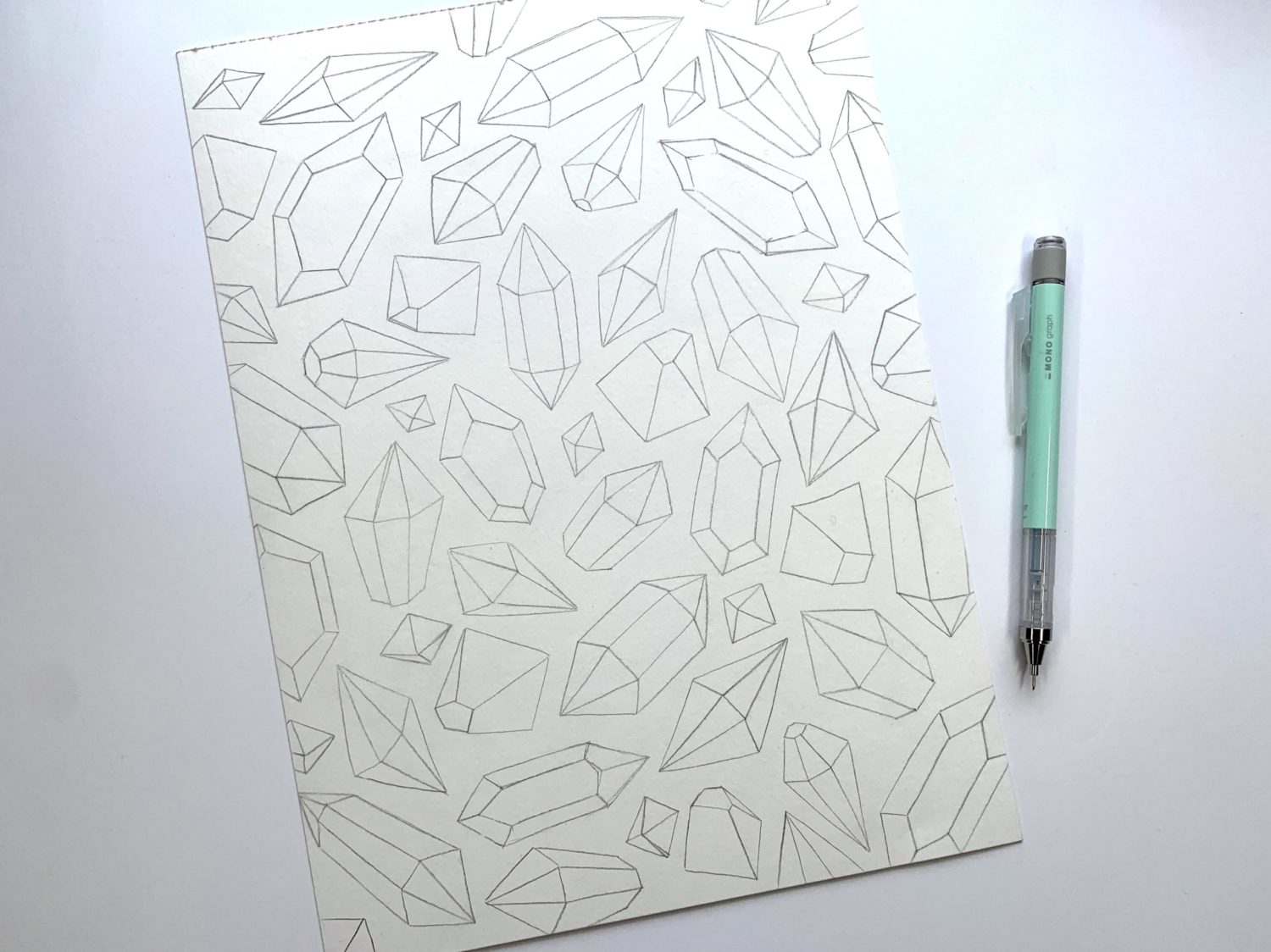 Step 2 – Outlining the Crystals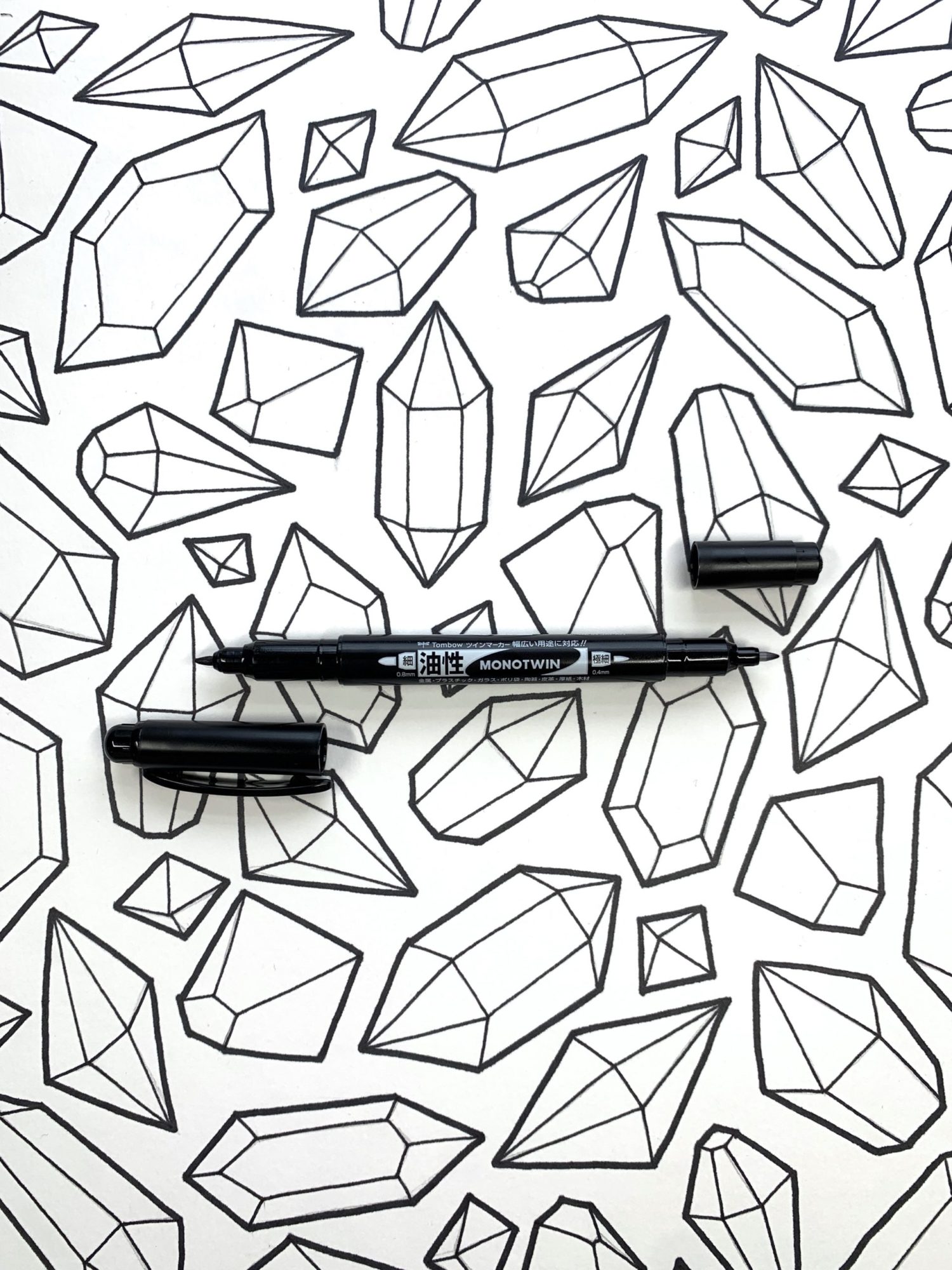 After filling in my entire page with crystals, I outlined each of them with the MONO Twin Permanent Marker. This marker is one of the most underrated Tombow products! It is perfect for use with watercolor projects (no bleeding with water). Also, the dual ends make it such a versatile permanent marker option! I used the broad side to line the outside of the crystals. Once I was done with the broad side, I used the fine side to draw the inner lines of the crystals.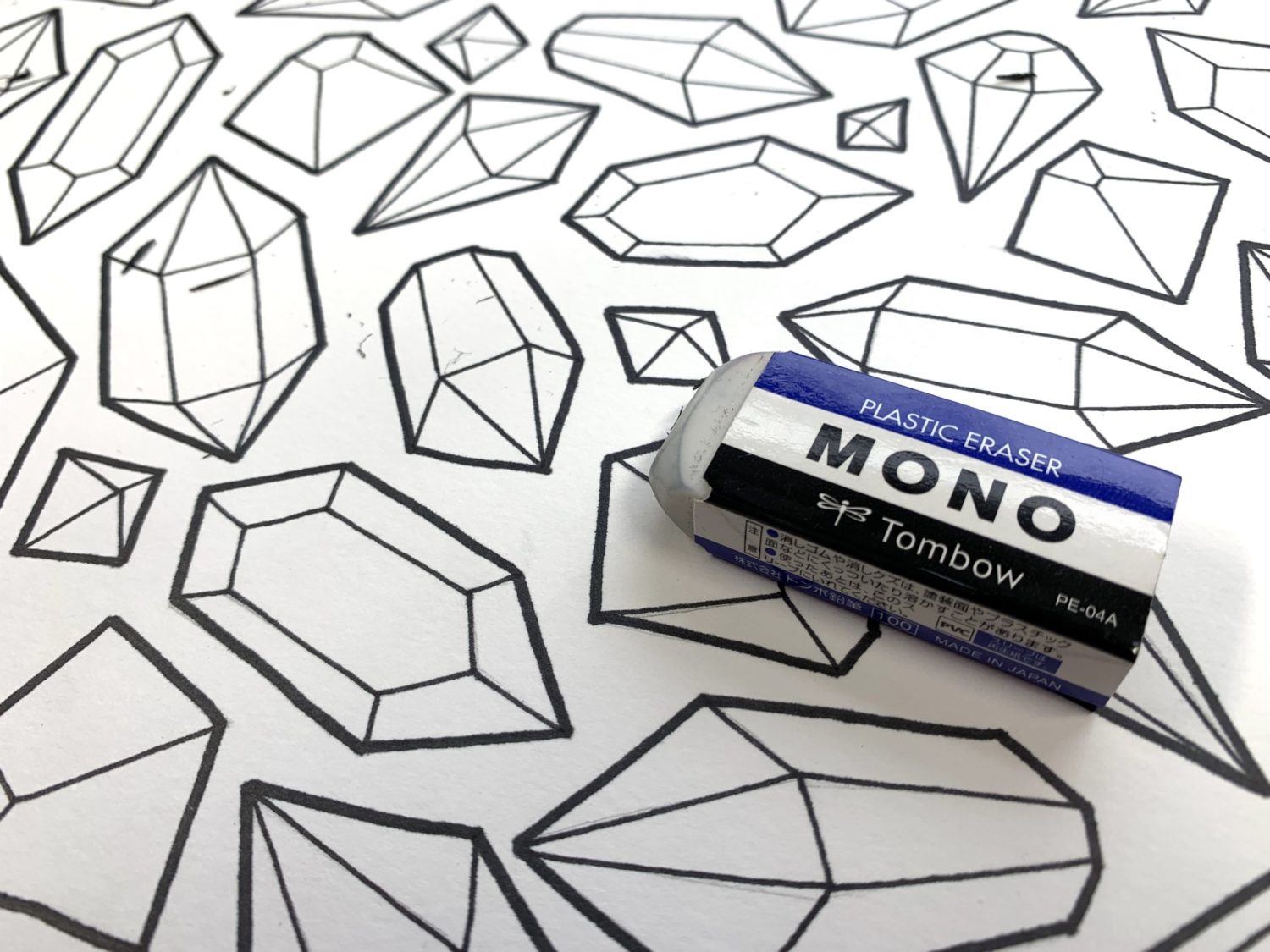 This marker dries pretty quickly. After only a minute or two, I was able to erase the remaining pencil lines before the next step. For erasing large areas, I always reach for my white MONO Eraser.
Step 3 – Coloring the Crystals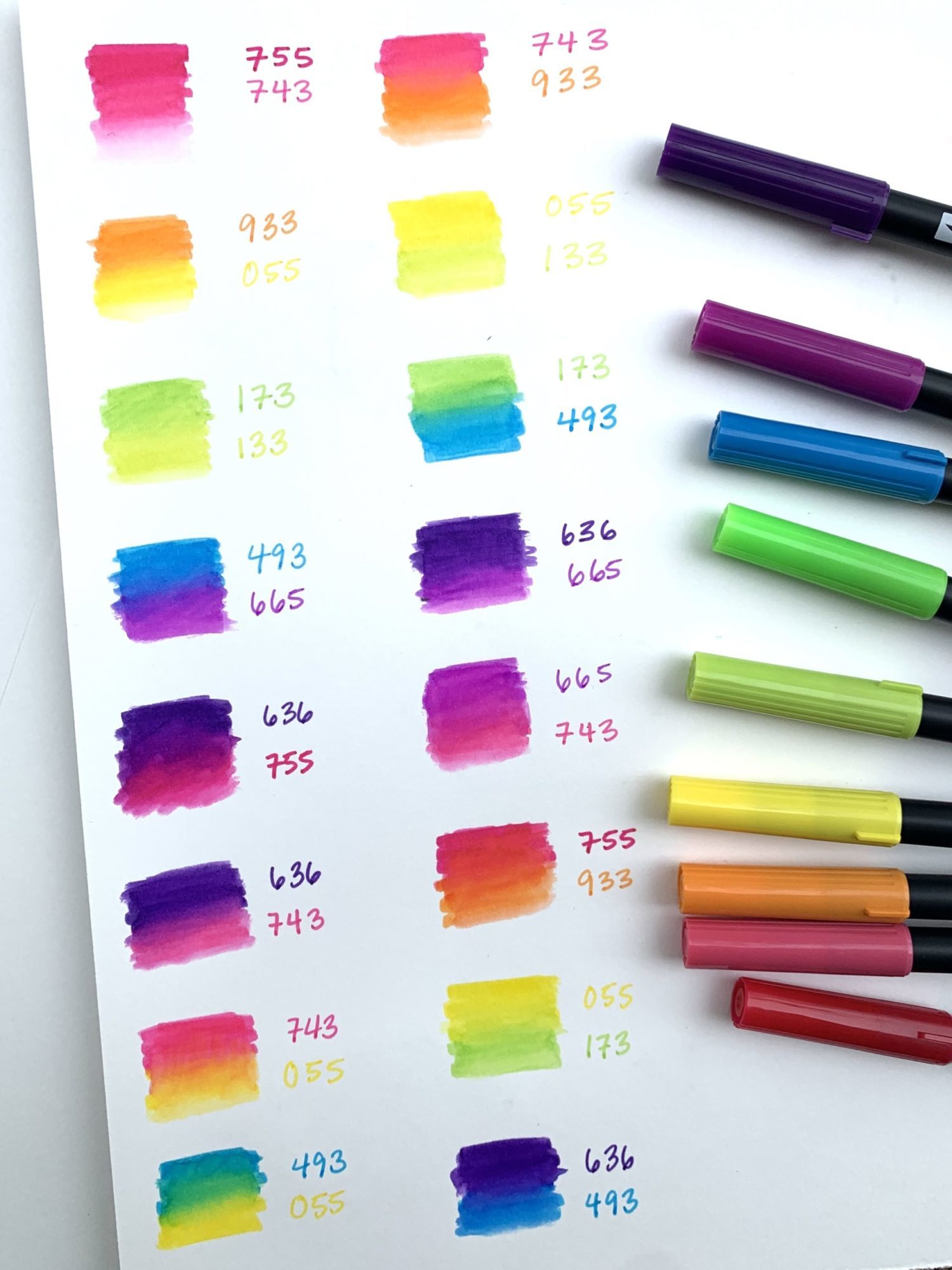 I decided on using the Bright Dual Brush Pen 10-Pack because this set is so vibrant and the colors are perfect together! Once I had my markers ready, I swatched some color combinations using the Small Water Brush. Above you can see the marker numbers beside them for reference on what different color pairings look like!
I used the brush end of Dual Brush Pens 755 and 933 to swatch in a segment of this crystal.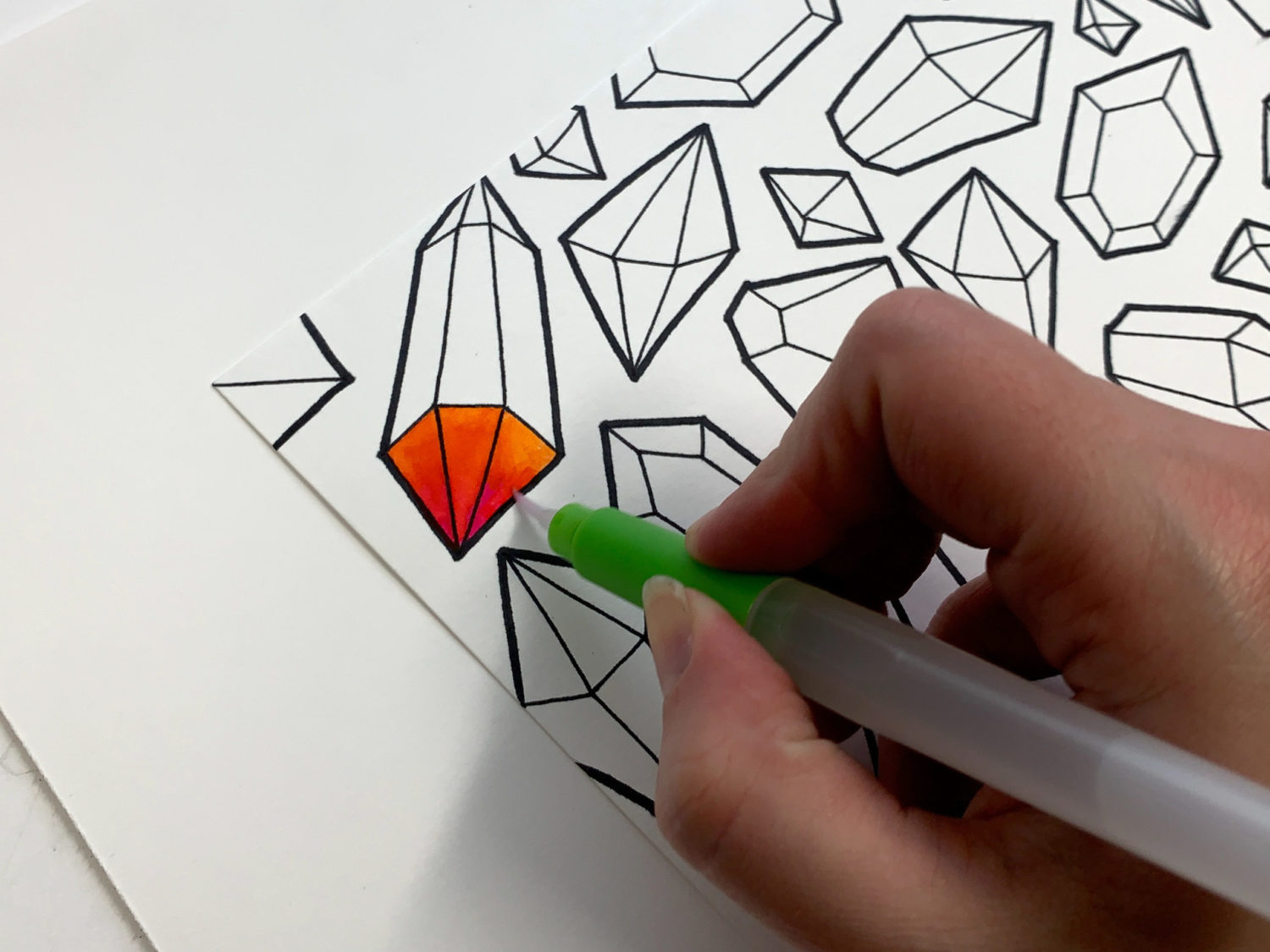 Then, I used the Small Water Brush to blend the colors together. The water-based ink of the Dual Brush Pens blend beautifully once water is added on top.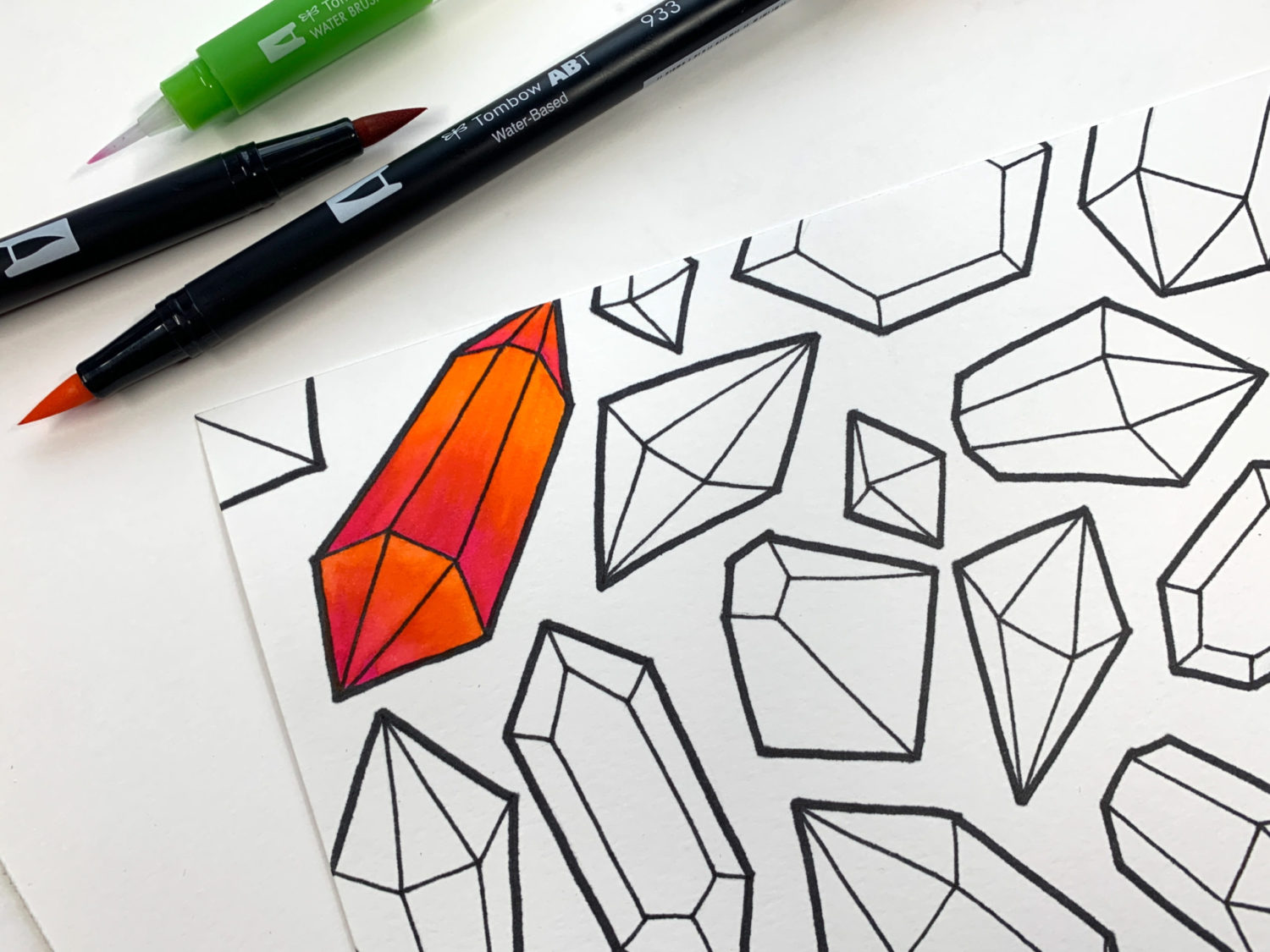 I continued with that same color combination for the rest of that crystal. When I finished that one, I chose a different color pairing from my list and moved on to the next crystal. I kept doing that until all of the crystals were filled!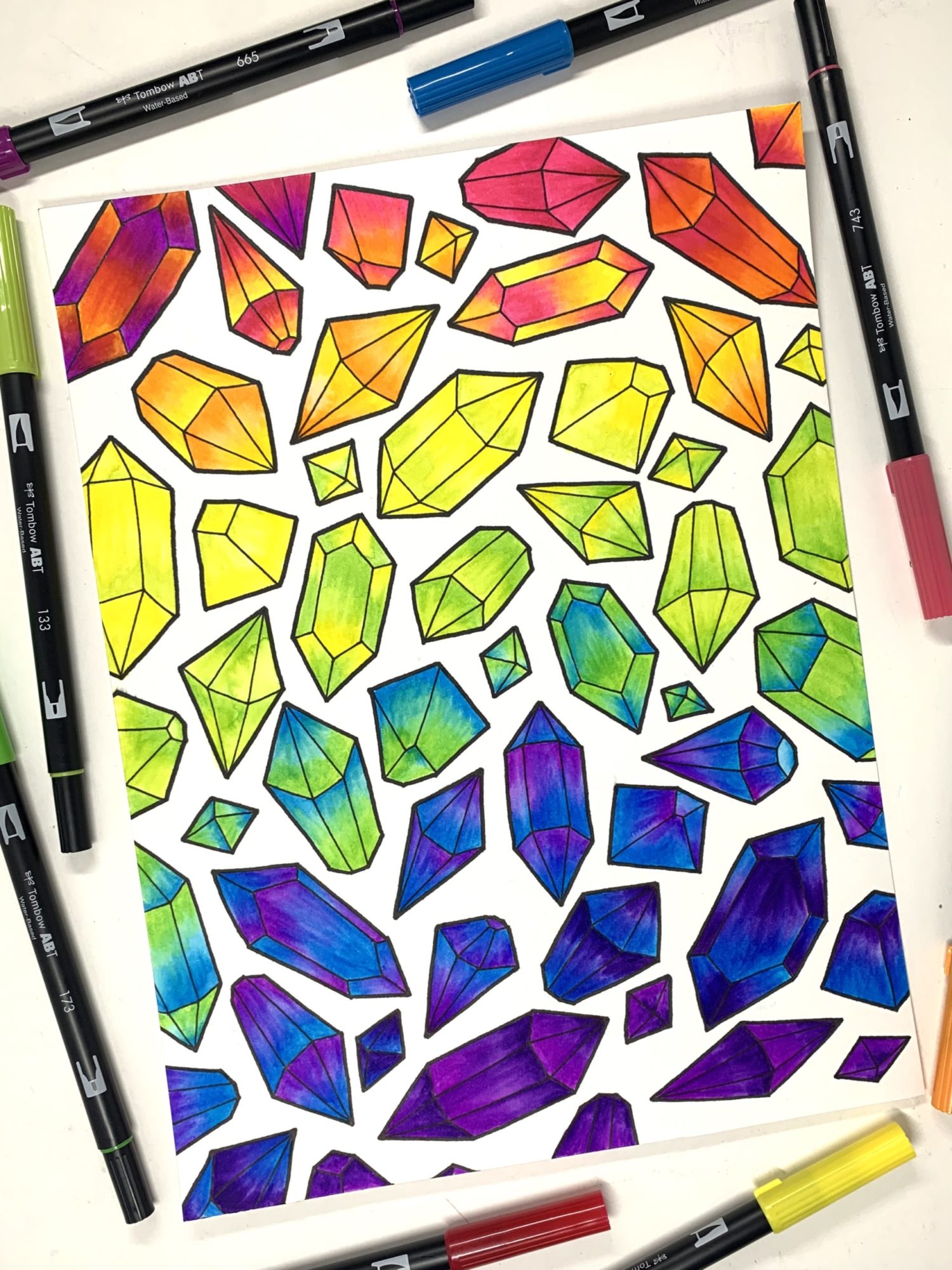 It's as simple as that! 
I hope you enjoyed this tutorial and it will help you make your own beautiful art! If you want to learn how to draw more things using simple guides, check out How to Draw Potion Bottles and How to Draw Fall Leaves by Katie Smith! If you want to see how else you can use the Dual Brush Pens for watercolor art, checkout my Watercolor Quilt Tutorial with Dual Brush Pens post!