Hi friends, Serena from @SerenaBeeCreative here with an easy rainbow card tutorial using the Tombow Dual Brush Pens! Let's get started by taking a look at the supplies you will need to create these rainbow cards!
Supplies: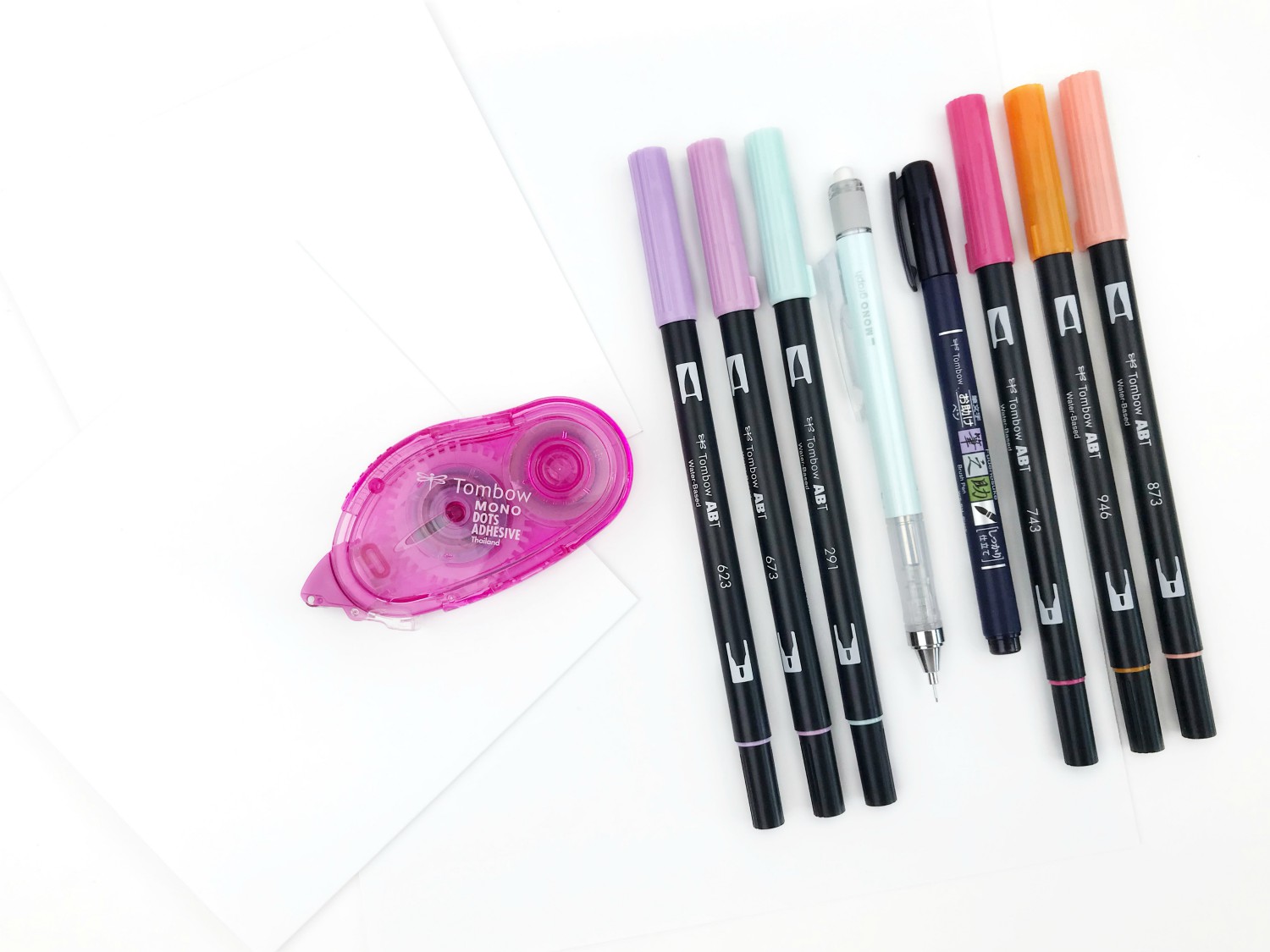 Step One:
To begin, take your white card base or card stock and lightly sketch out a rainbow shape using the MONO Graph Mechanical Pencil. This line will serve as your guide.
Make sure you start your guide from the fold of your card base.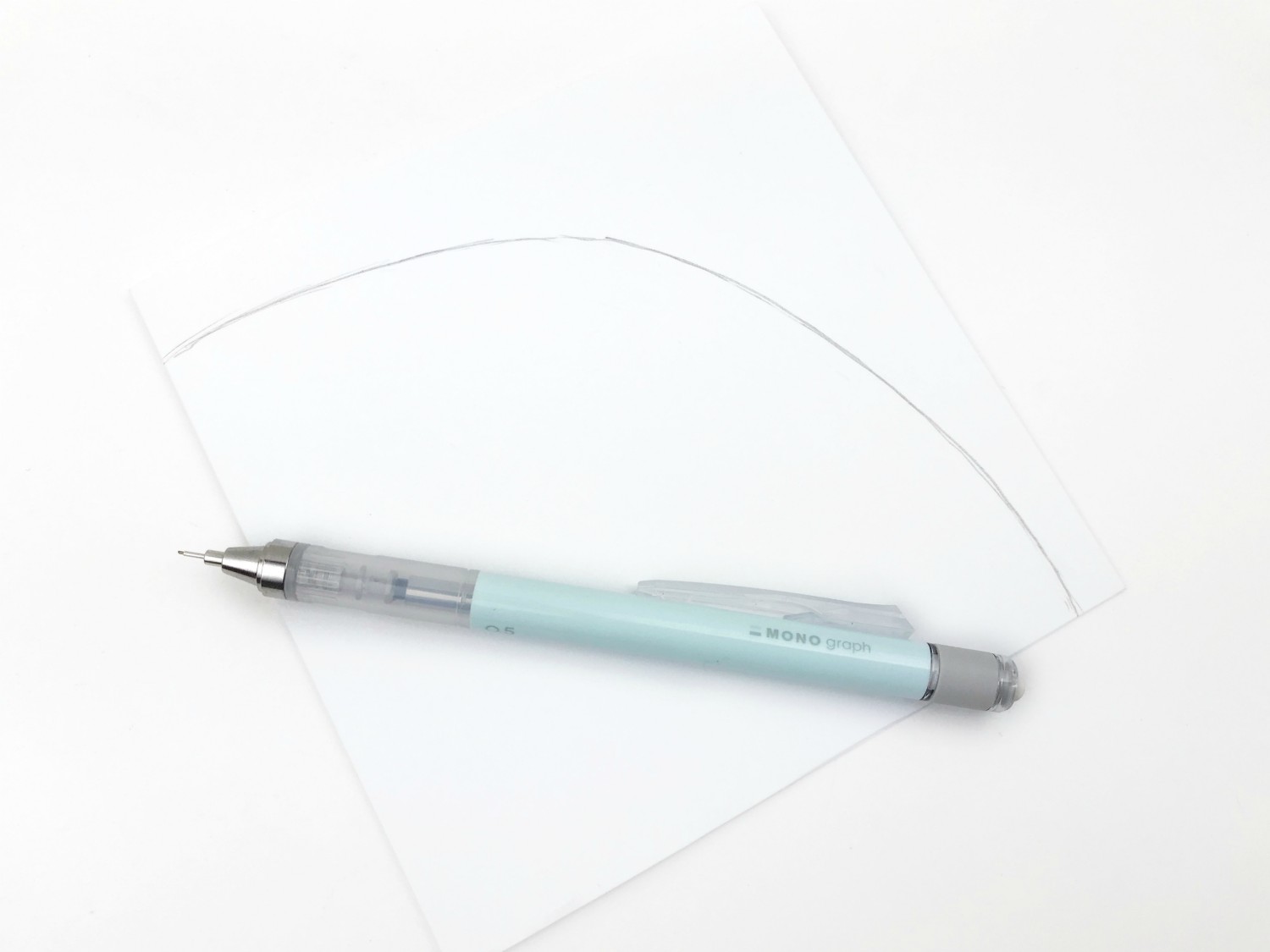 Step Two:
Choose three colors for your rainbow. I'm using the Dual Brush Pens in two color combos:
combo #1: 743, 873, 946
combo #2: 291, 623, 673
Begin by drawing your first rainbow color band by following the guide line you made in step one. You can then erase the pencil guide with your MONO Graph Mechanical Pencil when you're done.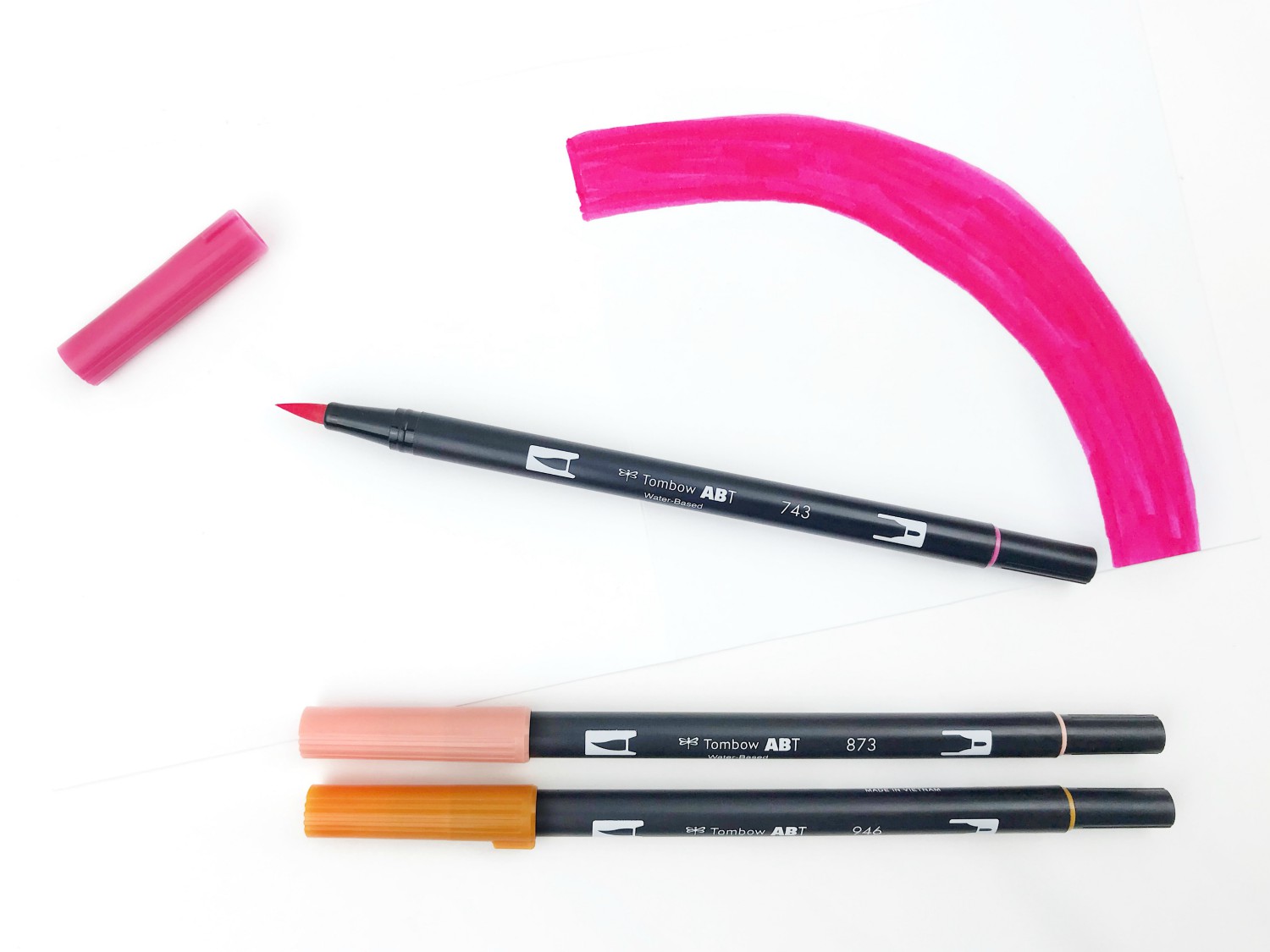 Repeat this step for the other two remaining colors.
Step Three:
Now that you have your rainbow drawn out, it's time to cut out the rainbow using your scissors. You can follow the lines of your rainbow as a guide for when you're cutting. The lines don't have to be perfect. In fact, it adds to the handmade look of the card if they aren't!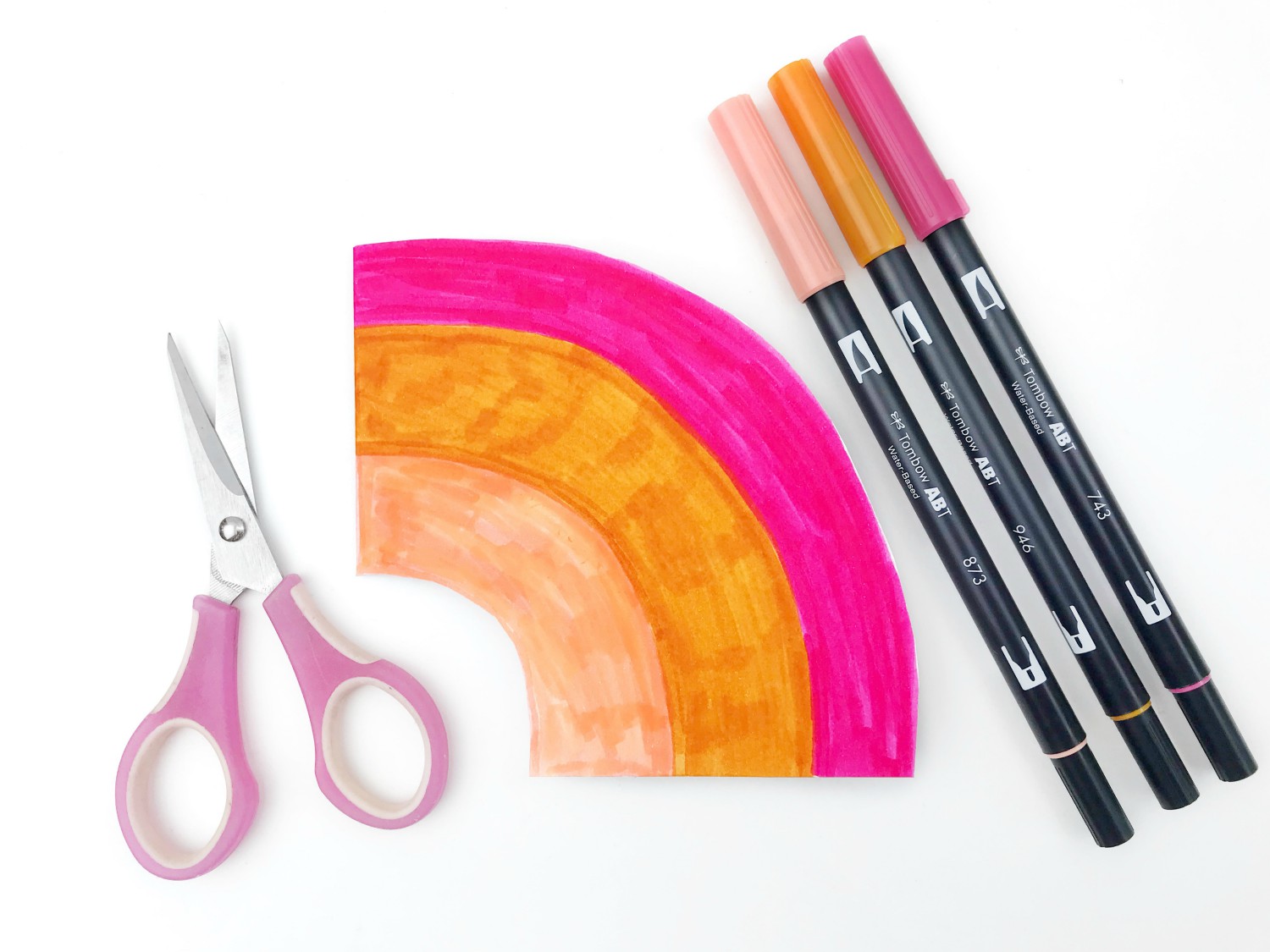 Step Four:
This last step is all about adding the finishing touches. I used the MONO Drawing Pens in sizes 01 and 02 to add faux stitching lines around the rainbow. This step is optional as you can add what ever finishing touches you'd like to your rainbow cards.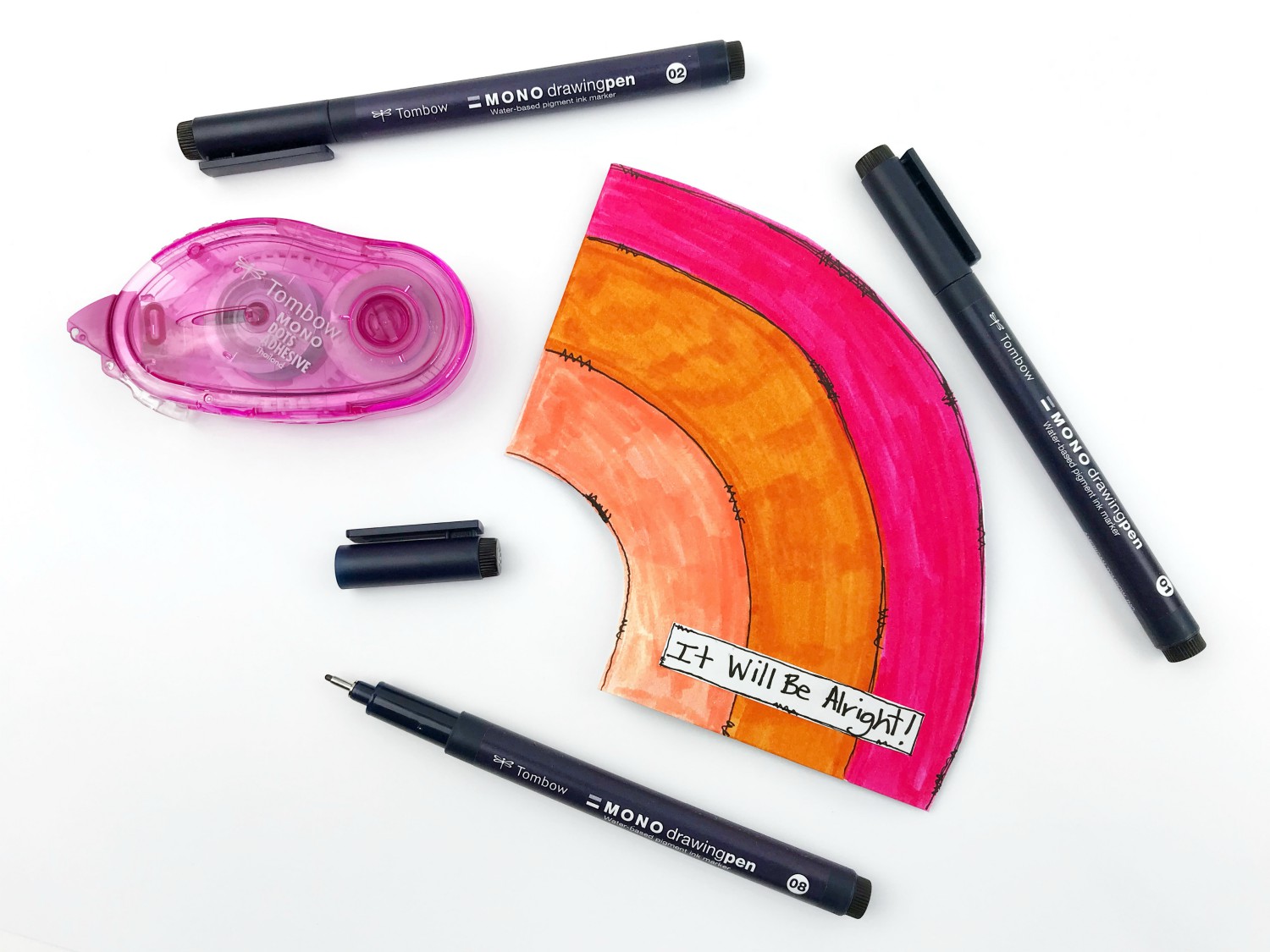 And to finish off, I used MONO Drawing Pen 08 to handwrite my sentiment "It will be alright." This is the current tag line for the rainbow trend currently going on all over the world during this Covid-19 pandemic. I wrote it on a piece of scrap paper then cut it and added more faux stitching to match my rainbow card. I adhered it down with the MONO Dots Adhesive.
I hope you enjoyed this quick and easy rainbow card tutorial. This would be the perfect project to do with your kids one afternoon!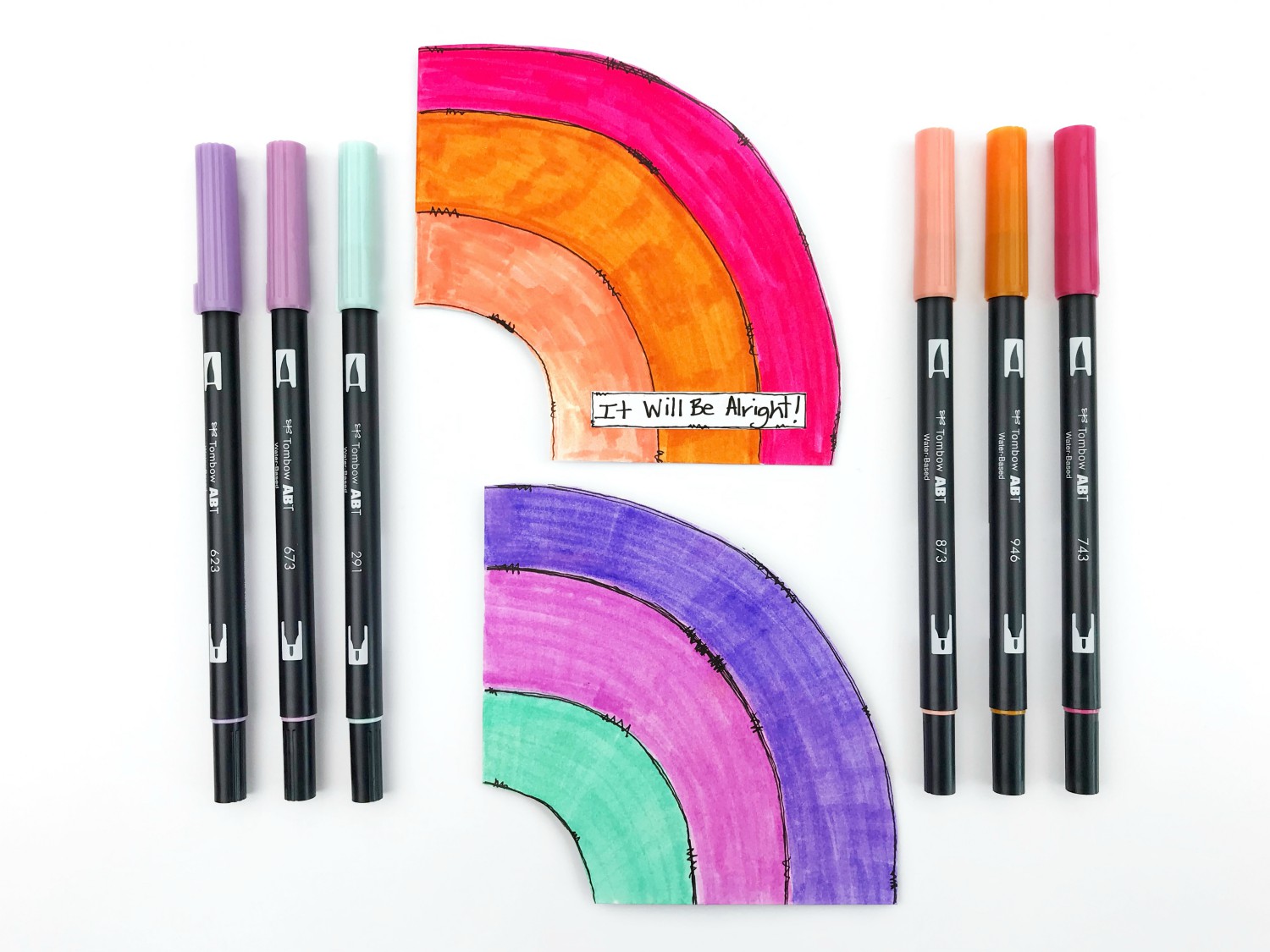 If you do give this rainbow card tutorial a try, make sure to tag @serenabeecreative and @tombowusa.
For more rainbow inspiration check out the following posts:
If you'd like to see more from me, check out my Youtube channel or join my Crafty Rebelles Community!
Much love,
Serena Bee