Hi y'all, it's Katie here from StudioKatie! Today, I want to show you a fun way to draw rainbow animal art using Tombow ABT PRO Alcohol-Based Markers!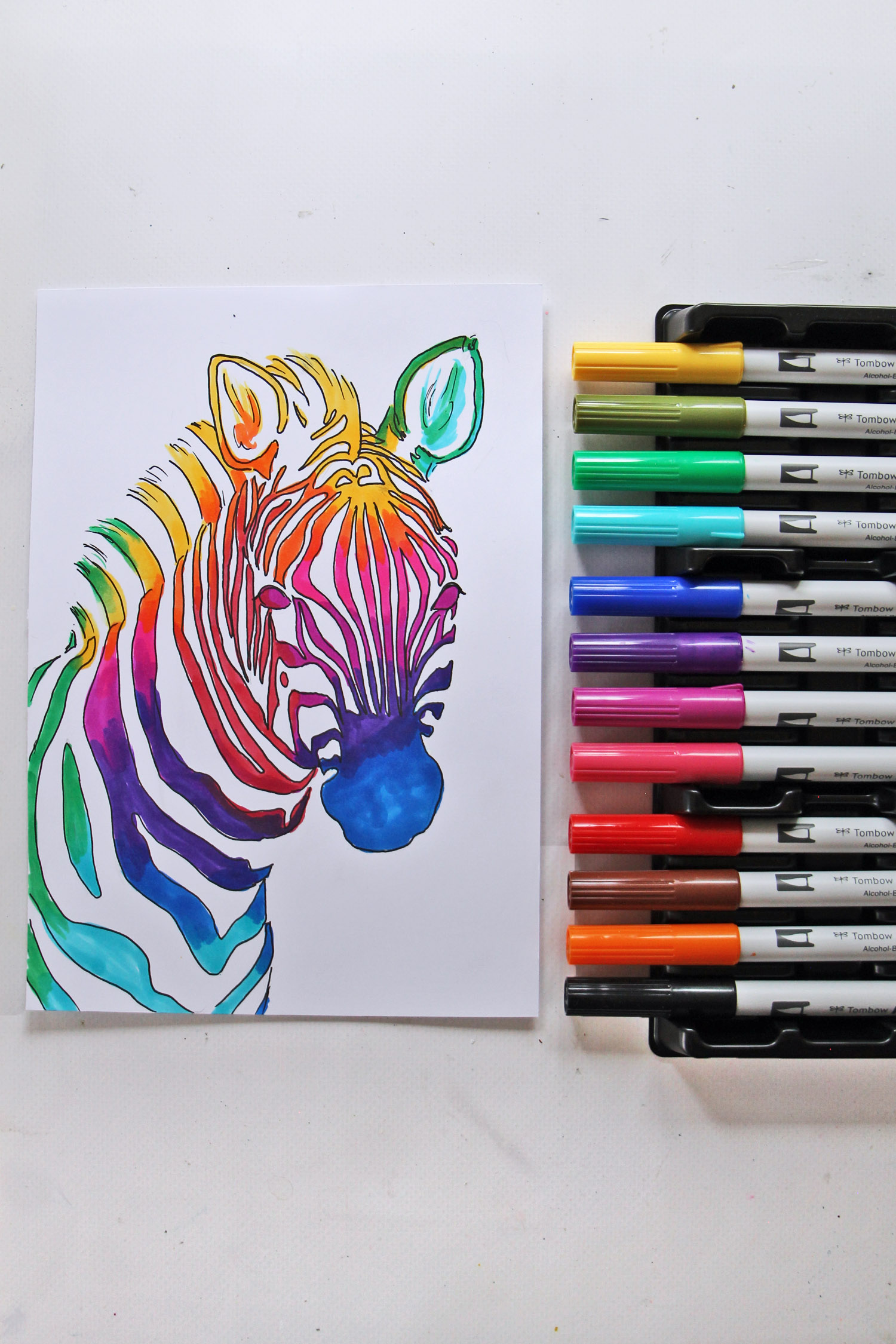 Supplies:
How to Blend ABT PRO Markers:
ABT PRO Markers are alcohol-based, so they blend by layering the color! To create gradients using these markers, start by flicking one color to the side. Take the next color in the rainbow spectrum (starting to the side of where you ended the previous color) and flick the color back toward the previous color overlapping the inks.
You can go back over where the two inks meet with the lighter color to further blend them.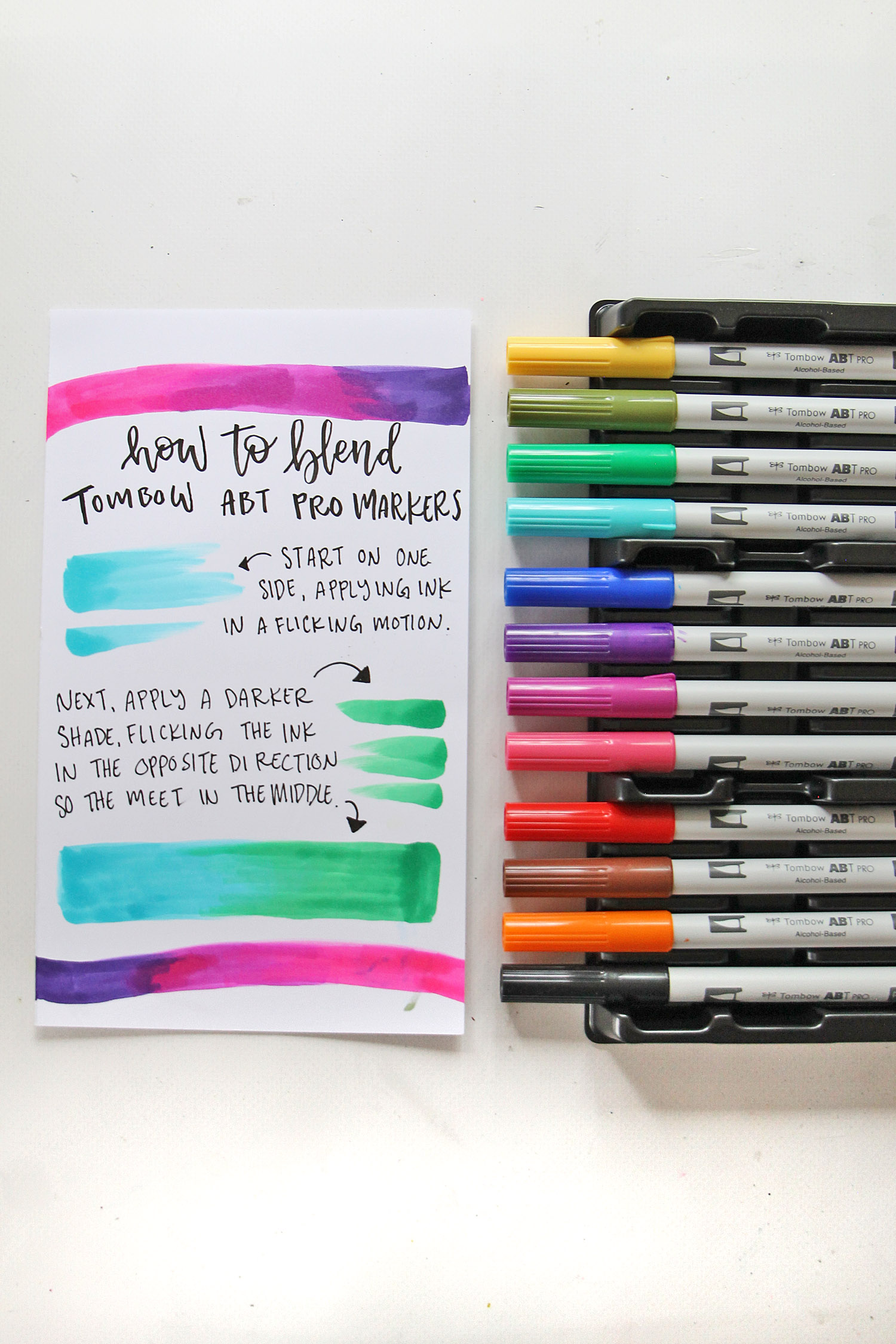 Step two:
To create your rainbow animal art, start with a sketch! I'm using the MONO Graph Mechanical Pencil to draw my zebra. It's my go-to pencil for sketching.
Not confident at freehand? Here are 5 Simple Tips to Improve Your Drawing. Try using a light box to trace a photograph of your animal.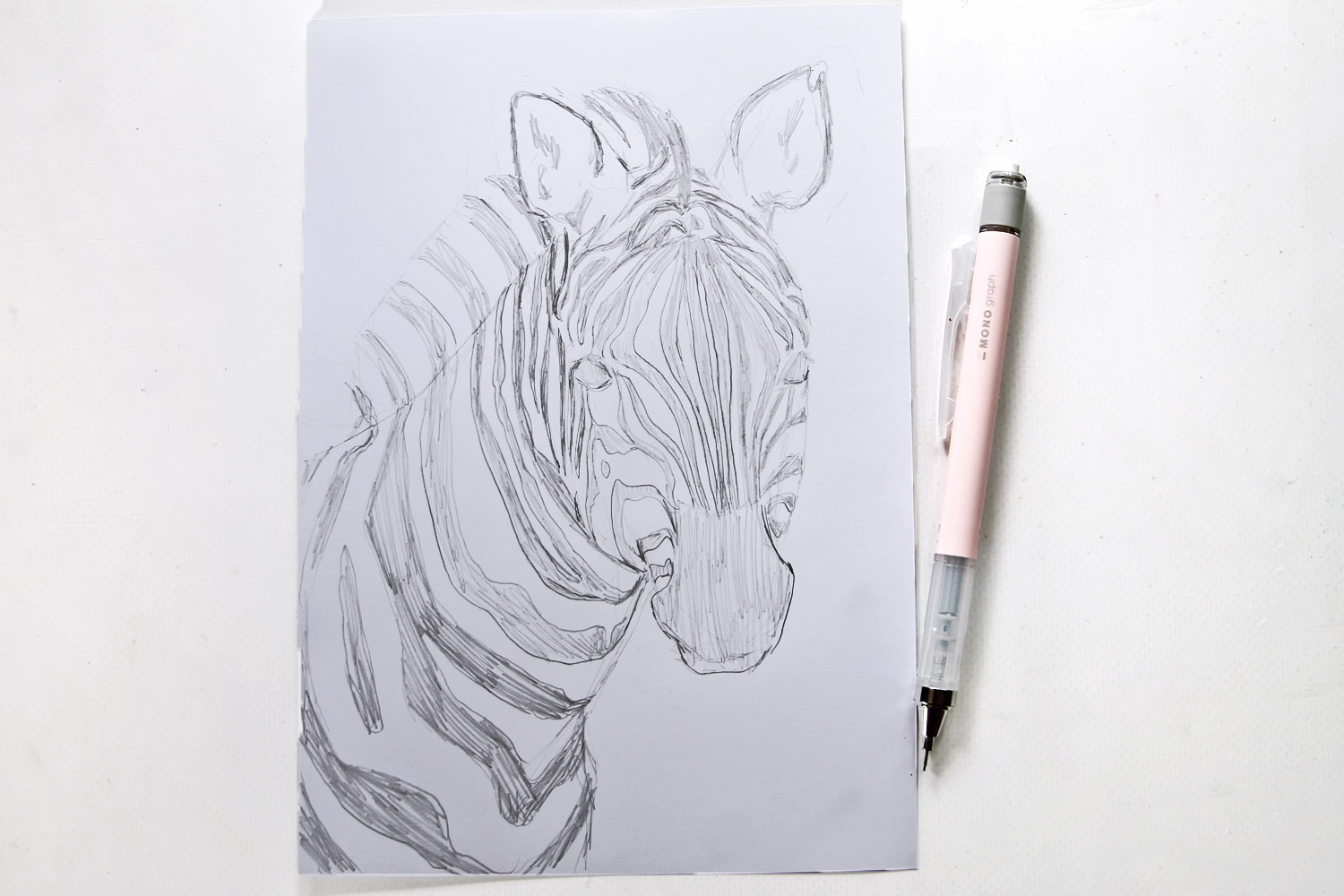 Step three:
Ink your lines using a MONO Drawing Pen and erase your pencil sketch.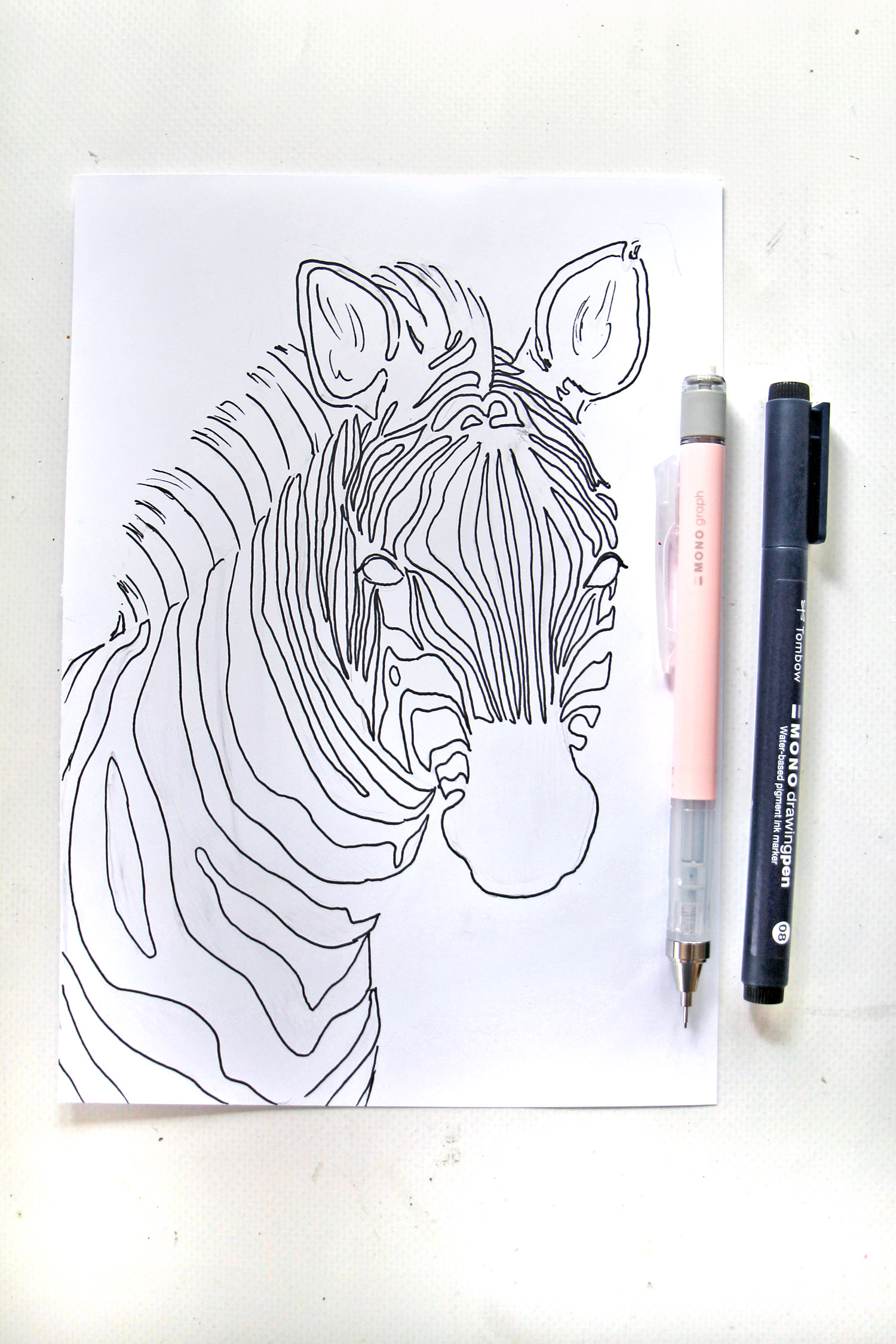 Step four:
Time to start the rainbow gradient! Choose a place on your animal that you want to start at and begin with your first color. I chose to start at my zebra's nose using a blue ABT PRO Marker. I'm going to go up from there working the purples and pinks.
Go slowly in any thinner lines or areas that require more details, slowly flicking the ink in the correct direction. Switching to the next color in the spectrum as you move along.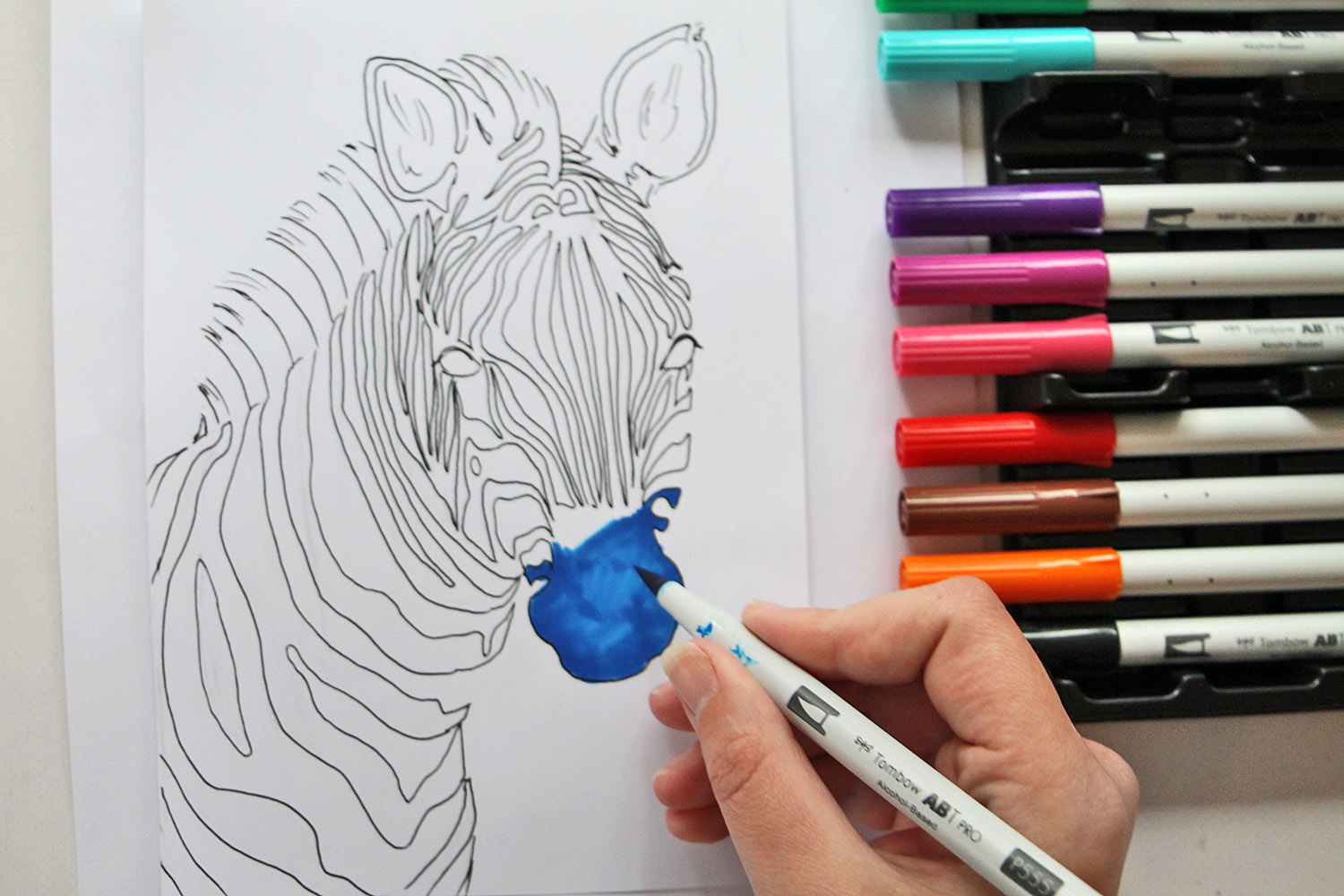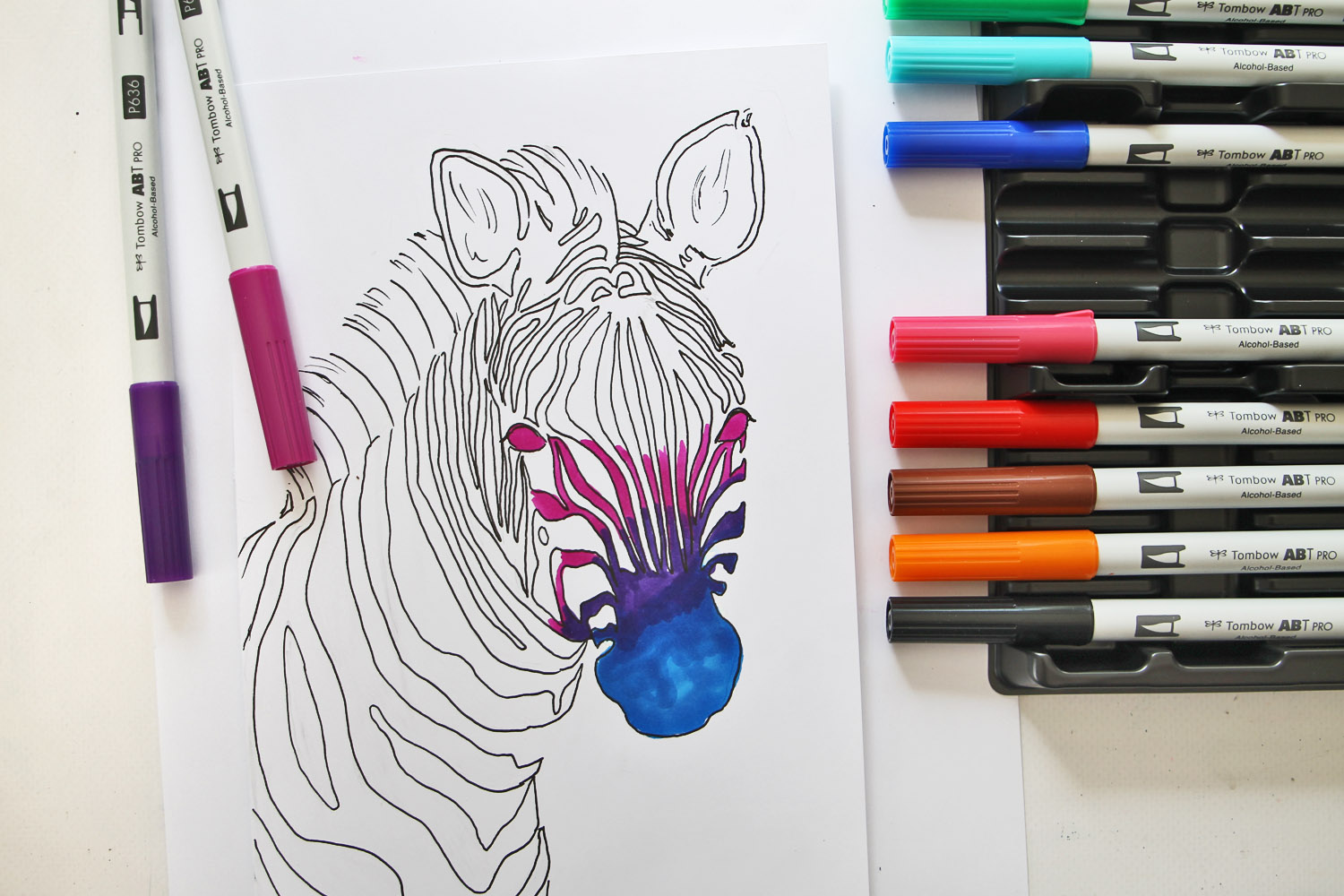 Step five:
Continue until you've completely filled in your animal. Remember that if you have areas you think could be a smoother blend, go back over them with one of the lighter colors, softly flicking across where the colors meet.
That's it! I hope you enjoyed learning how to color your own Rainbow Animal Art! If you create a project using this blog post as inspiration, be sure to tag @tombowusa and @studio.katie, so we can cheer you on!