Hi friends, Serena from @serenabeecreative here! Today, I'm sharing my Tombow essentials and must haves for junk journaling! Let's get started!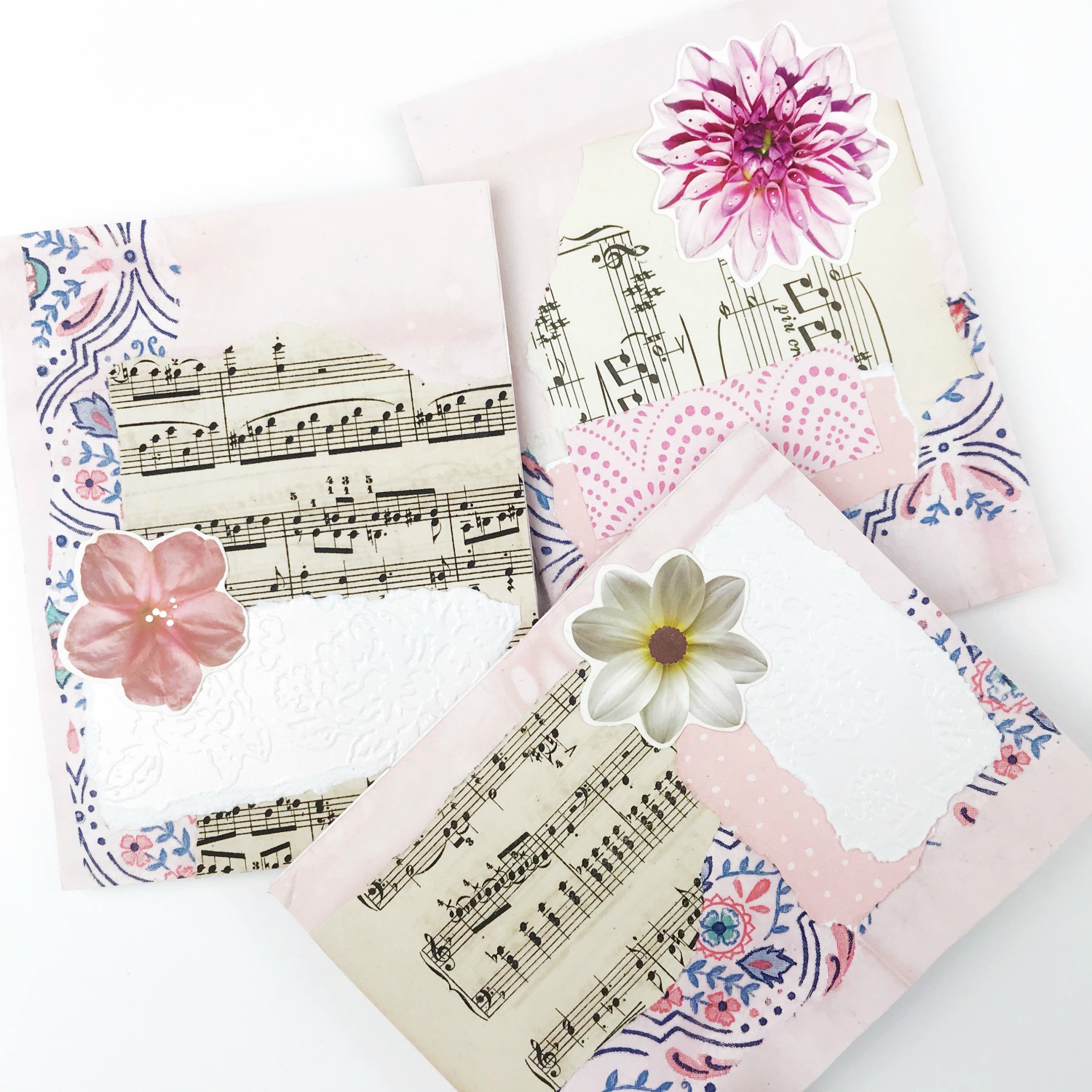 What Is Junk Journaling
Junk journaling is a form of papercrafting that has been around for a very long time. Junk journals were originally started by creating a journal with junk and memorabilia collected over the years. Things like advertisements, newspaper clippings, envelopes, receipts, fabric clippings, cards, etc.
Nowadays, junk journals may include vintage and antique papers like piano paper, music note paper, old letters, wallpaper, ledger papers and old book pages. They can also be mixed in with modern papers like designer scrapbook patterns, hand dyed papers, handmade papers, etc.
It's a way to use up items that would other wise be thrown out or recycled a new life!
Junk journals can be made in a variety of different styles and sizes like soft cover or hardcover, sewn signatures or ring or coil bound. It really depends on what the creator prefers and likes to work with. Creating junk journals can be a very therapeutic and personal process.
Why Junk Journal
The way to use a junk journal really depends on your personal preference. Many people use junk journals as memory keeping albums. Others use them strictly as a personal journal. Others use them as a place to collect their memorabilia and personal ephemera. While many have multiple junk journals dedicated for each of these uses.
I junk journal because I love giving new life to old items that would never be used for papercrafting. It makes my heart sing to mix old items with new items from our generation!
Tombow Essentials for Junk Journaling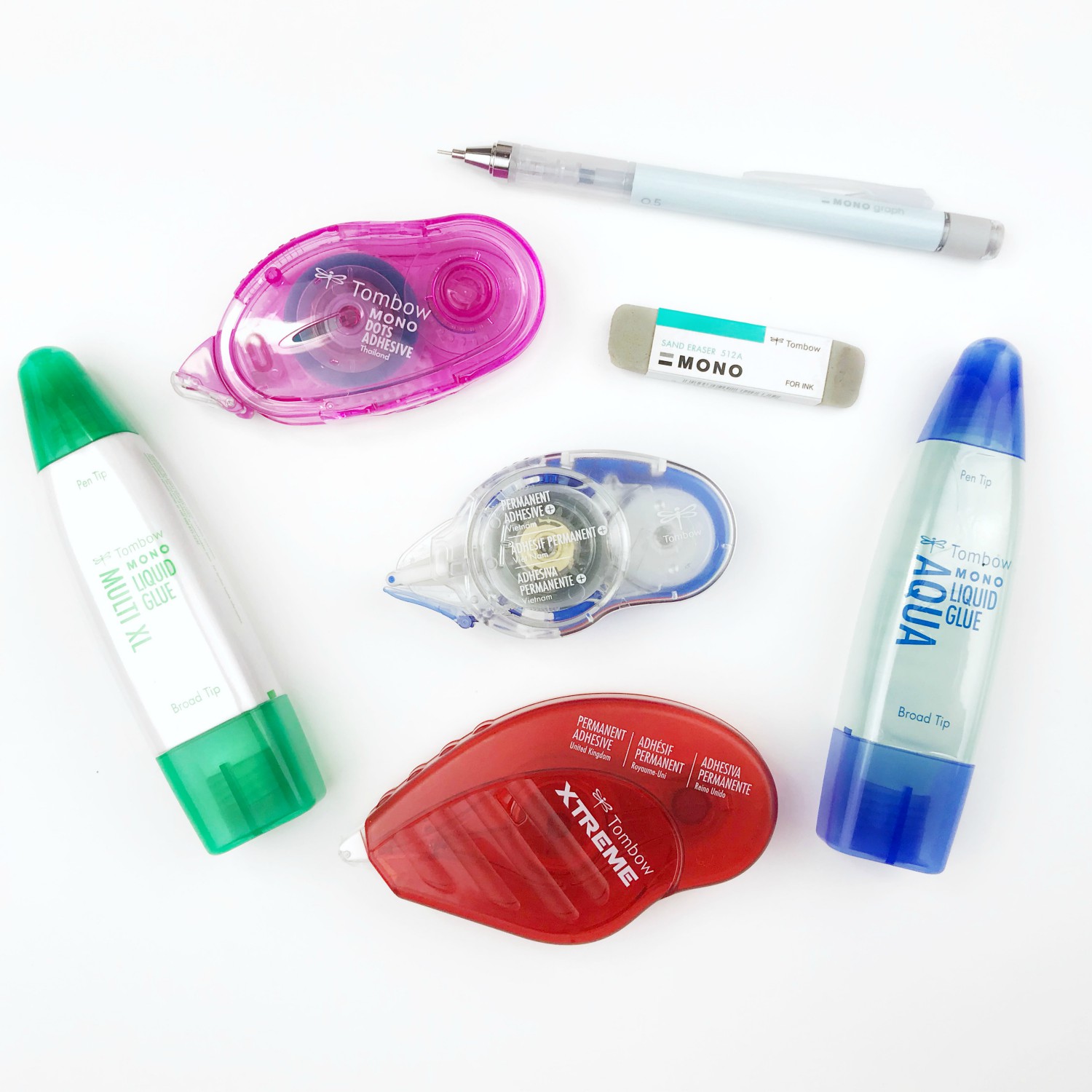 Now that you know a little more about what and why to junk journal, let's get into my Tombow essentials for junk journaling!
1- For Fabrics, Ribbons, Lace, Hardware: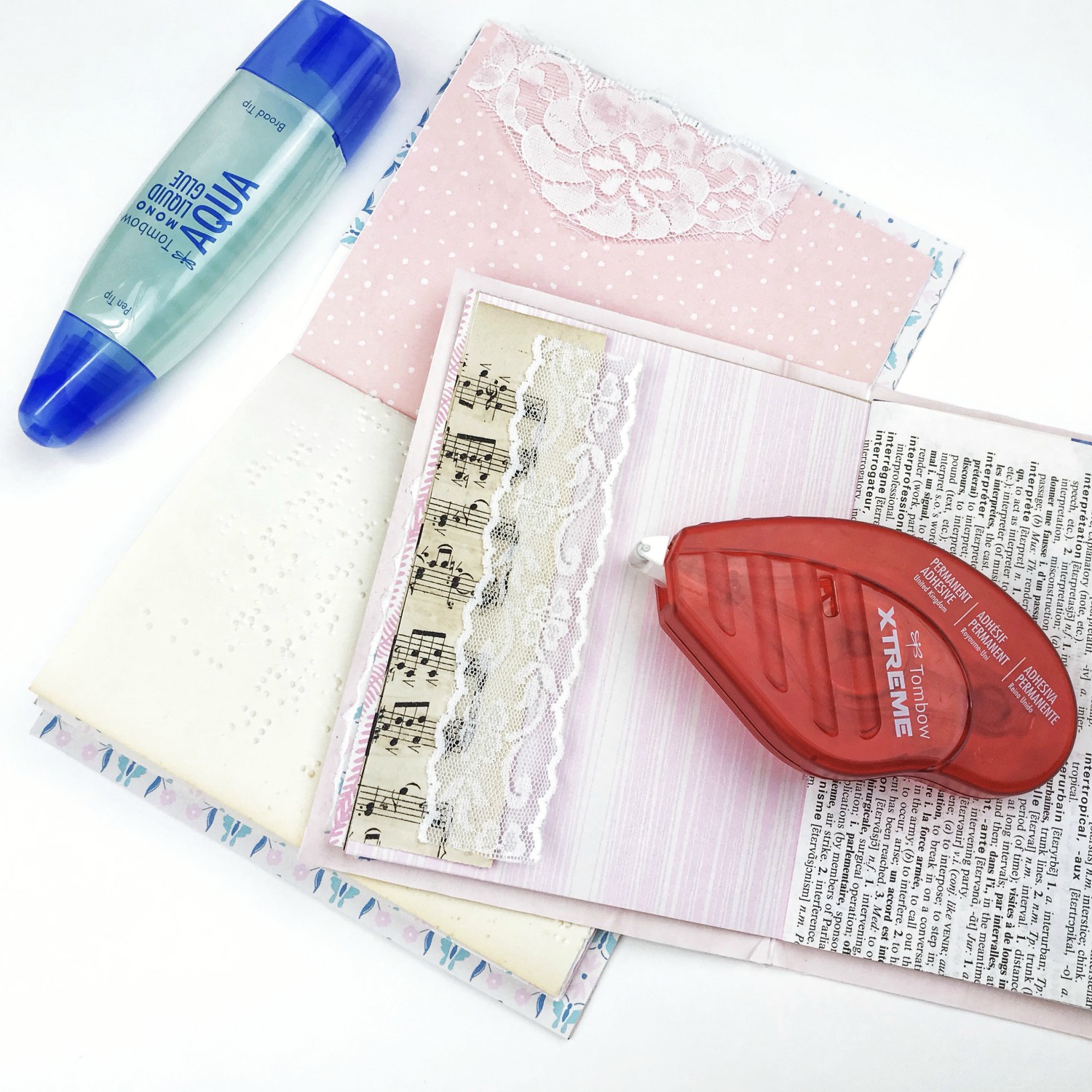 When creating junk journals, the more textures you add the better. You can add vintage laces, ribbons or fabrics to your pages to create an interactive tactical experience when flipping through your journals. My favorite adhesives to use when adding textiles are the MONO Aqua Liquid Glue and the Tombow Xtreme Adhesive.
The MONO Aqua Liquid Glue adheres textiles like a dream! It is permanent, dries clear and is acid free. Perfect for when you don't feel like pulling out your sewing machine.
If you are looking for an adhesive roller that is equally as strong for textiles, I recommend the Tombow Xtreme Adhesive. It is perfect for laces, ribbons and trims. The Xtreme Adhesive is super powerful, acid-free and archival. This means it will hold up for years to come. Definitely a junk journaling must have!
Moreover, the MONO Aqua Liquid Glue and the Tombow Xtreme Adhesive are both perfect for added buttons, brads, charms or other hardware to add to your junk journals!
2- For Papers: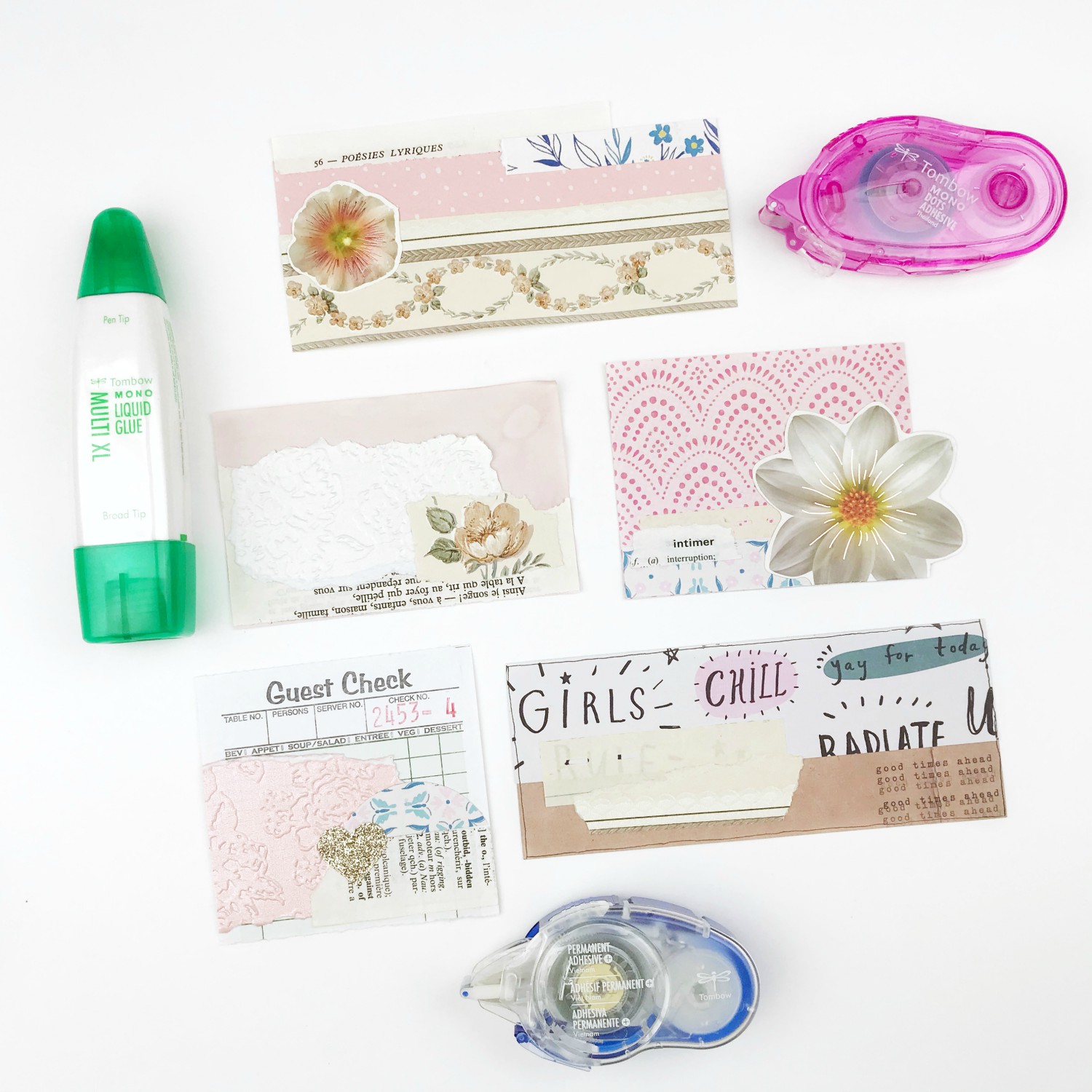 When working with delicate vintage papers, you want to use the right adhesive. My favorite adhesive roller is the MONO Dots Adhesive. It's delicate enough to use on the most fragile papers and strong enough to create a lasting hold. You can even carefully remove and reposition your papers if needed.
If you're looking for a strong roller adhesive, I recommend the MONO Adhesive + Permanent. With it's quick start system, you can apply adhesive exactly where you want it. If you are adhering circular items you can also curve the roller while applying the adhesive to your project. It's photo safe and acid free as well.
Lastly, if you want to use a wet glue, I recommend the MONO Multi Liquid Glue. This is the perfect liquid adhesive for papers. The MONO Multi Liquid Glue is acid free and photo safe. With it's two tip applicators, you can use the broad tip for larger surfaces like adhering your journal covers and use the fine tip for more detailed and precision gluing.
3- Sand Eraser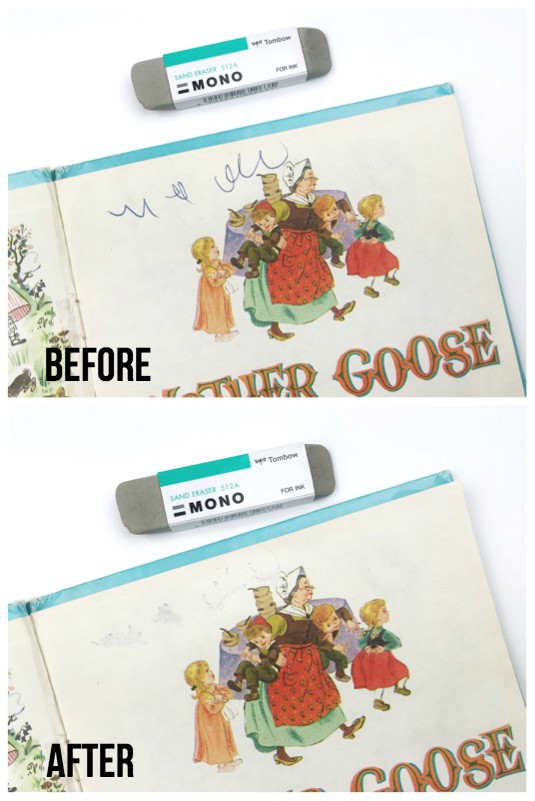 The MONO Sand Eraser is a junk journaling must have if you love to work with old vintage books! Sometimes when thrifting, you come across the perfect book but with lots of scribbles. The MONO Sand Eraser can help remove old pen marks or colored pencil/crayon marks from book pages to make them less visible. In the example above, you can see how it helped remove blue ball point pen markings from this vintage 1960s children's book. Keep in mind the age and type of paper your books are made of when using the MONO Sand Eraser.
4- MONO Graph Mechanical Pencil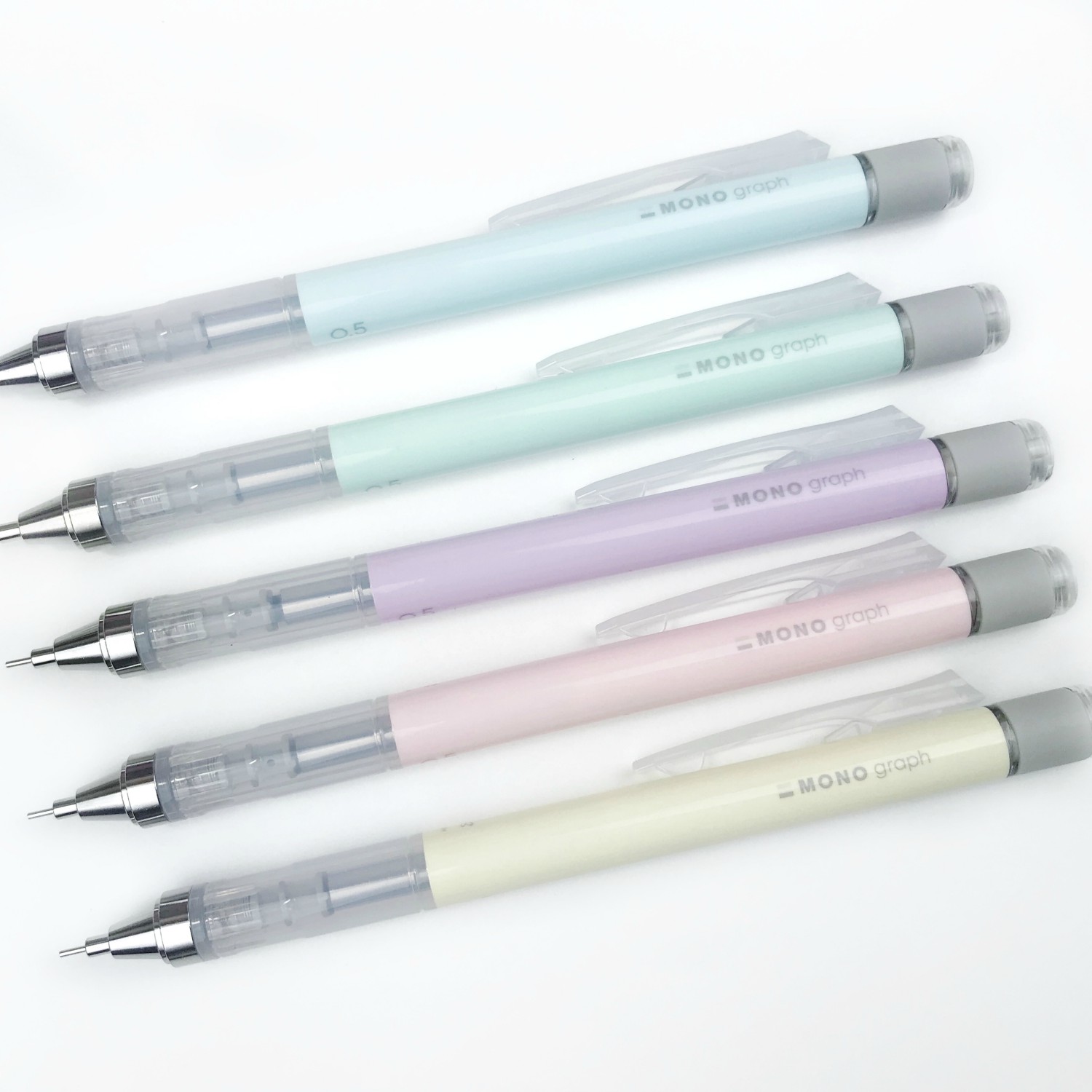 When creating any project, it is good to have a pencil on hand for when you need to create light markings on where to trim papers or to leave notes. I love using the MONO Graph Mechanical Pencil. I love the control and barrel and there's a handy swivel eraser too . It's perfect to sketch with as well. They now come in these adorable pastel colors!
I hope you enjoyed my Tombow essentials for junk journaling! Comment below or tag me on Instagram @serenabeecreative if you junk journal too!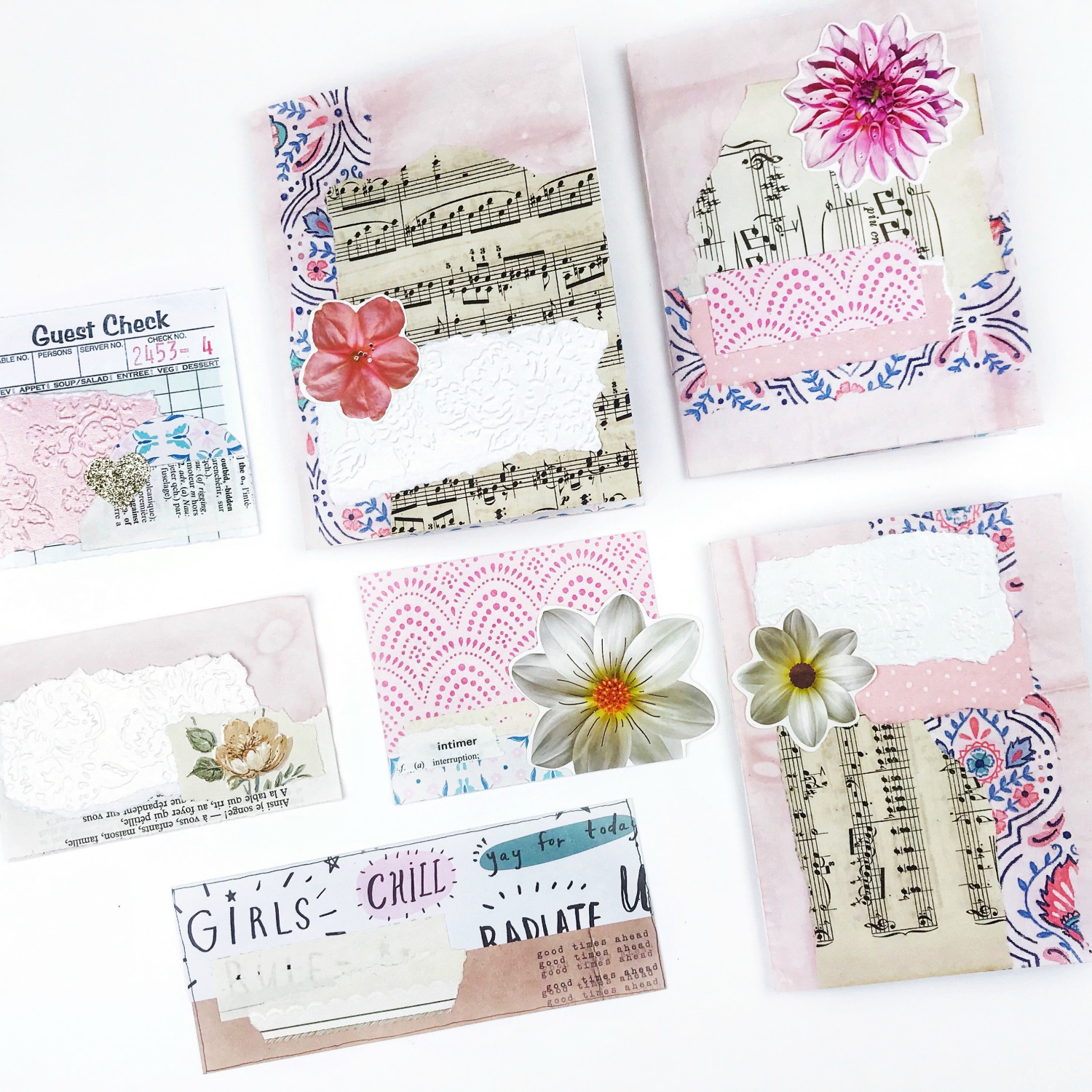 For more information on the Tombow liquid adhesives, check out my Liquid Adhesives 101 post here.
If you'd like to see more from me, check out my Youtube channel or join my Crafty Rebelles Community!
Much love,
Serena Bee