Hello, Jessica from @BrownPaperBunny here to show you how to make a super easy butterfly wand for your kiddos or yourself (I won't tell). Here's what you'll need to get started.
Supplies:
Watercolor paper
Scissors
Wooden skewer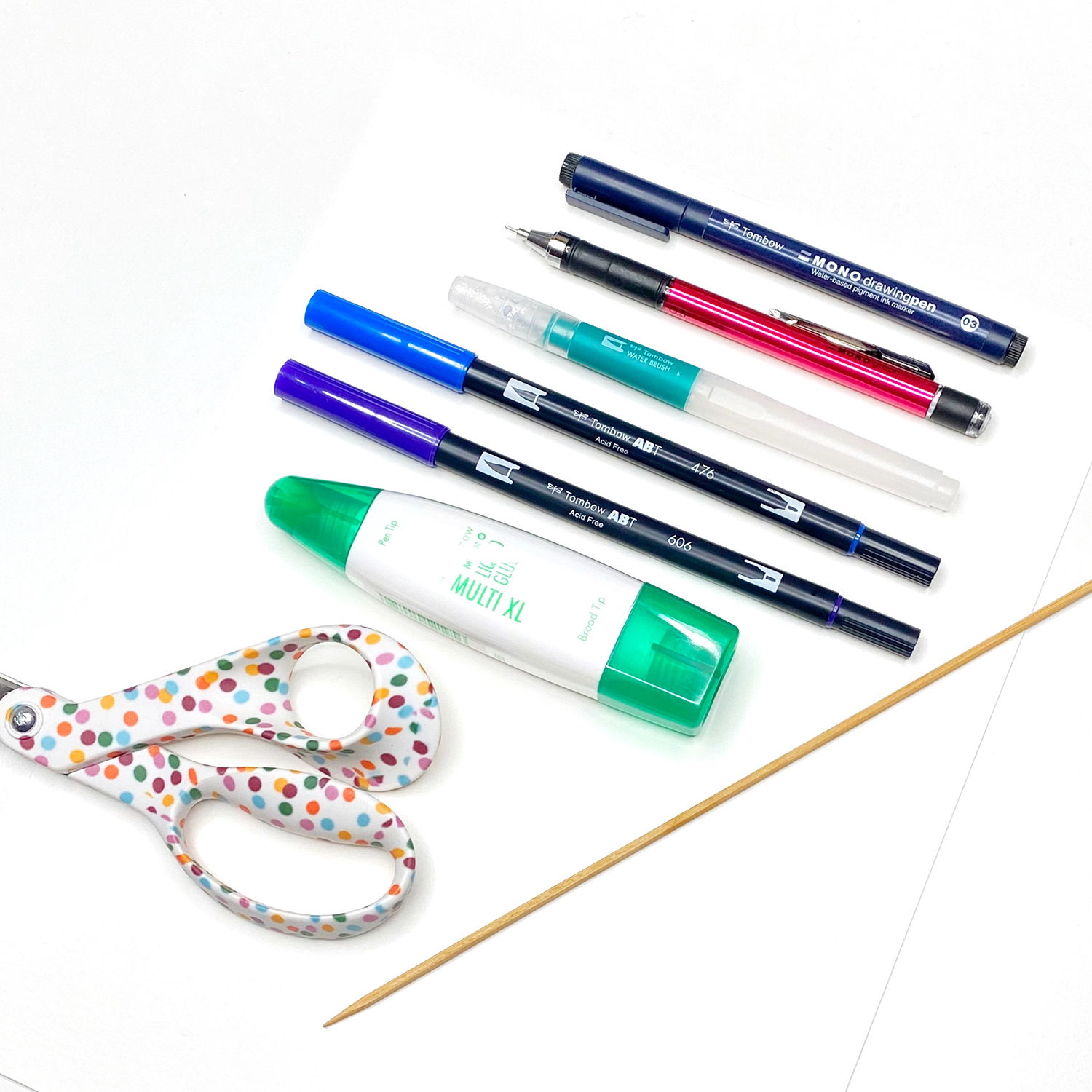 Step 1: Outline Your Butterfly
Use your MONO Graph Mechanical Pencil to draw an outline of a butterfly. You can either make a template or do one first and then trace around it for the second one. You want them to match as closely as possible.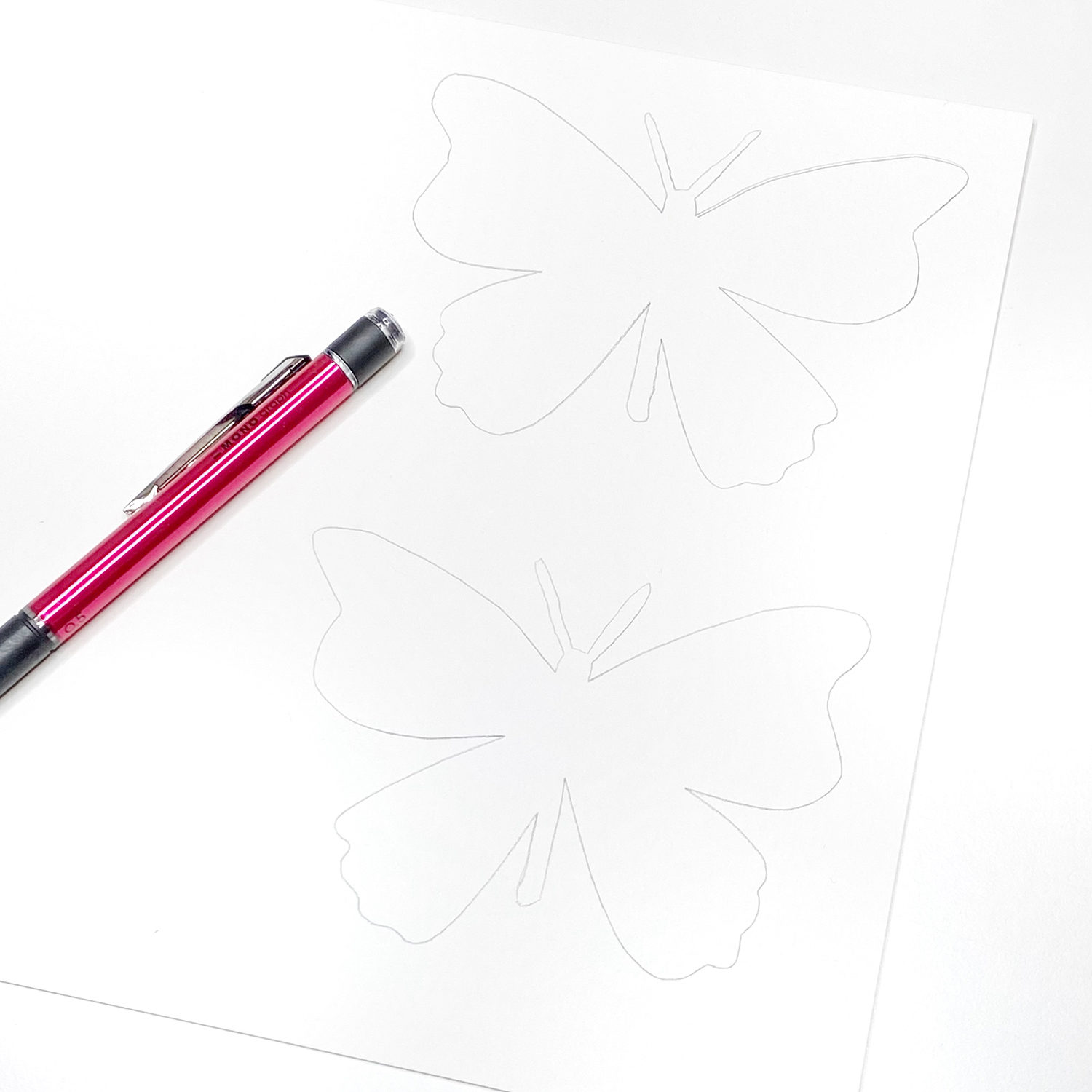 Step 2: Add color
Use your Tombow Dual Brush Pens to add color to the wings. Use colors that blend nicely together, like pink and orange, blue and purple or blue and green.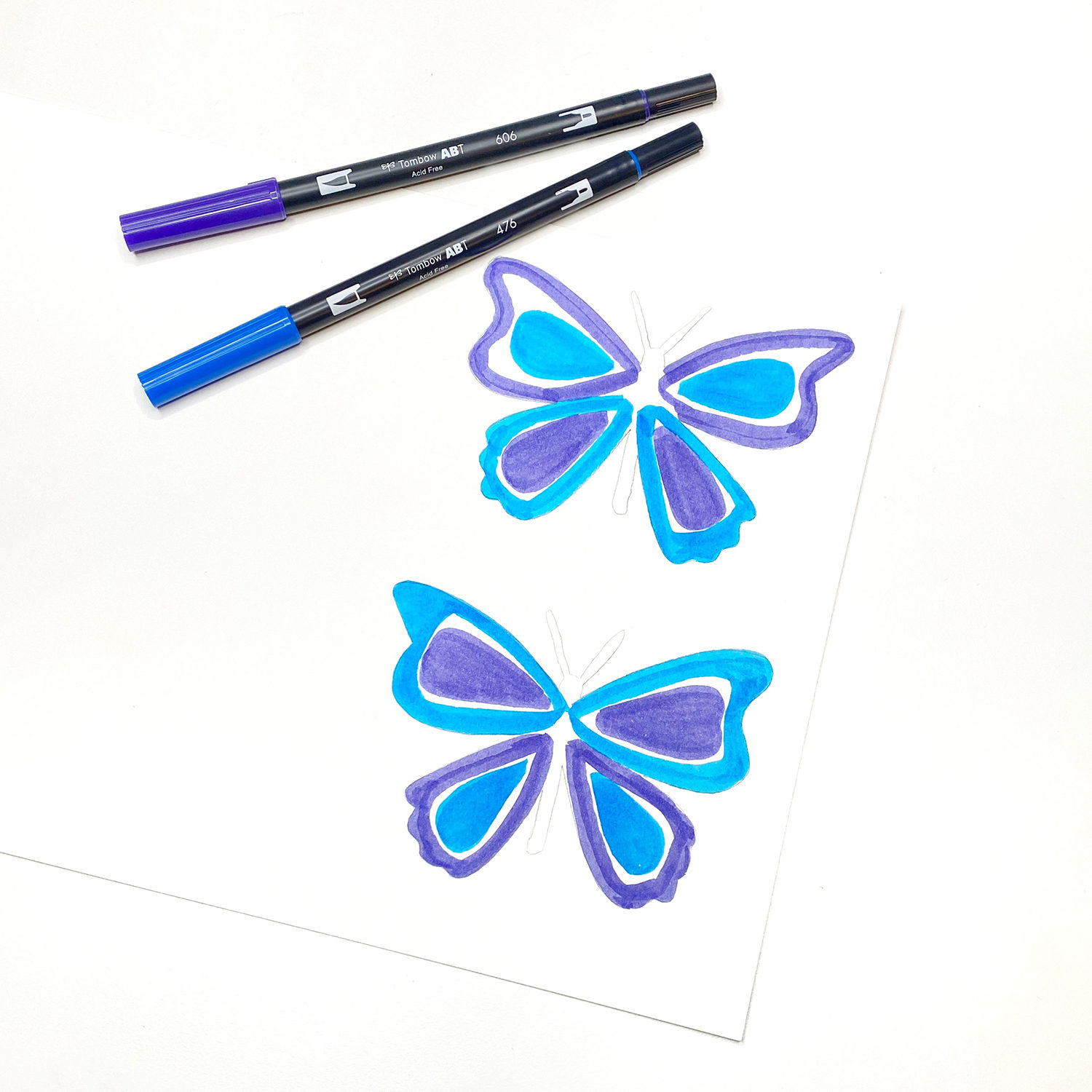 Step 3: Blend the Ink
Use your Water Brush to blend the ink on the paper to get a softer watercolor effect. Let the ink dry. It doesn't matter if you go outside of the lines because you're going to cut each butterfly out at the end.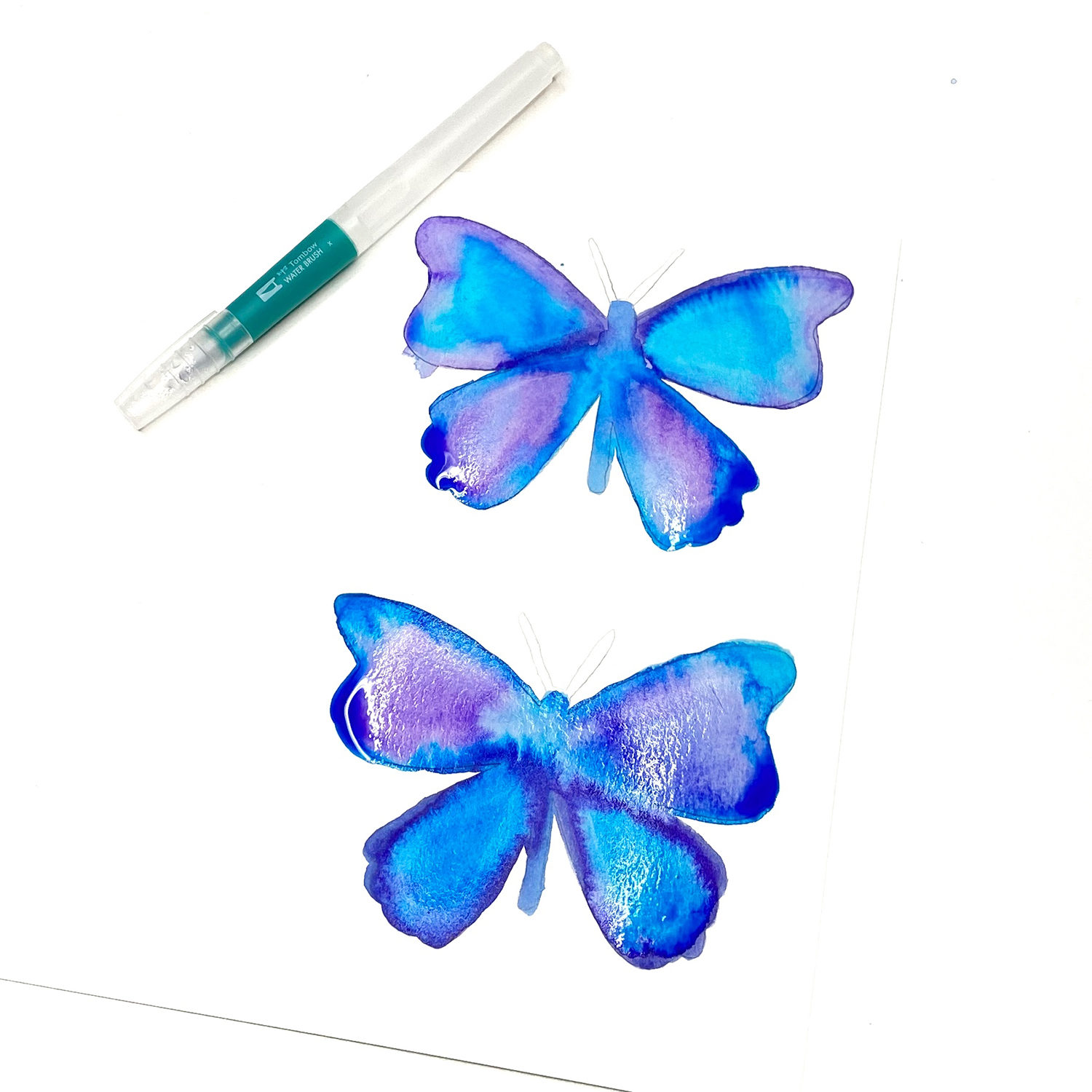 Step 4: Add Black
Either using your MONO Drawing Pens or the bullet tip of a black Dual Brush Pen, add black over your colored ink to create the pattern on the butterfly wings. It doesn't matter if each butterfly doesn't look identical, as long as they are the same shape. You could even do one blue and purple and the other pink and orange!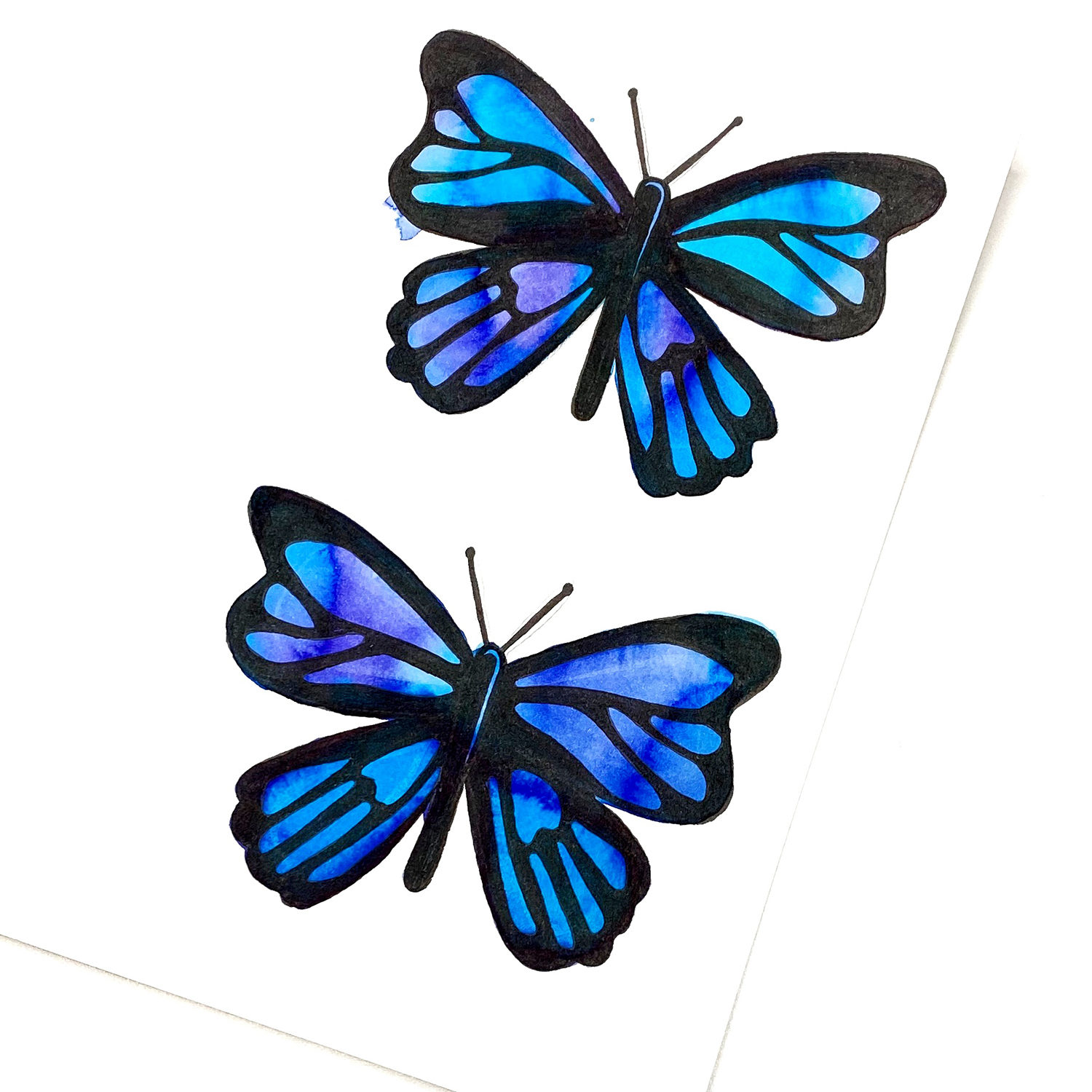 Step 5: Cut Out Your Butterflies
Using scissors, carefully cut out each butterfly.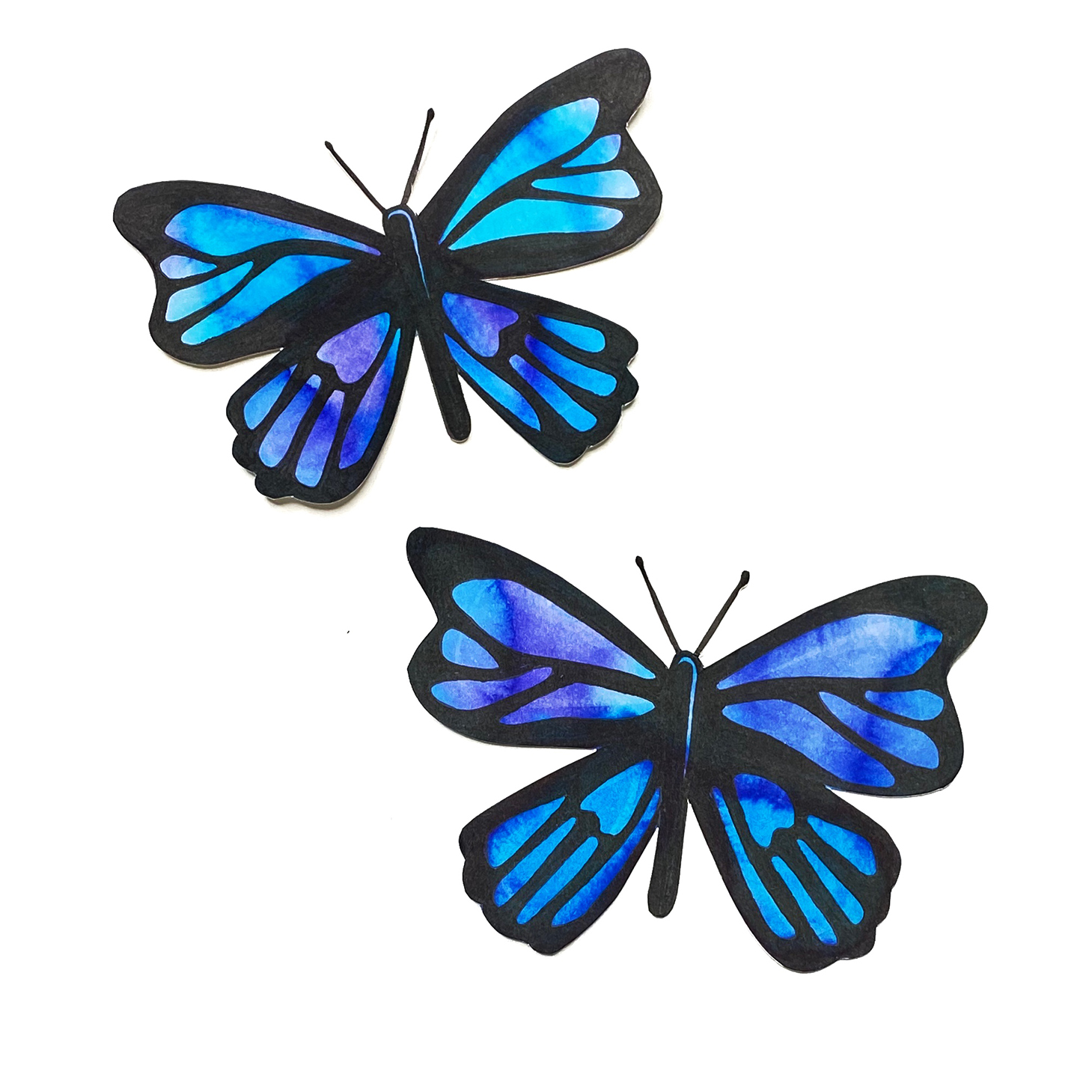 Step 6: Glue Together
Cut the pointy end off your wooden skewer so it isn't sharp. Then, use the MONO Multi XL Liquid Glue to stick the back of each butterfly together with the skewer in between. Hold the butterflies together (or use a book or something heavy to press them down) until the glue has started to dry.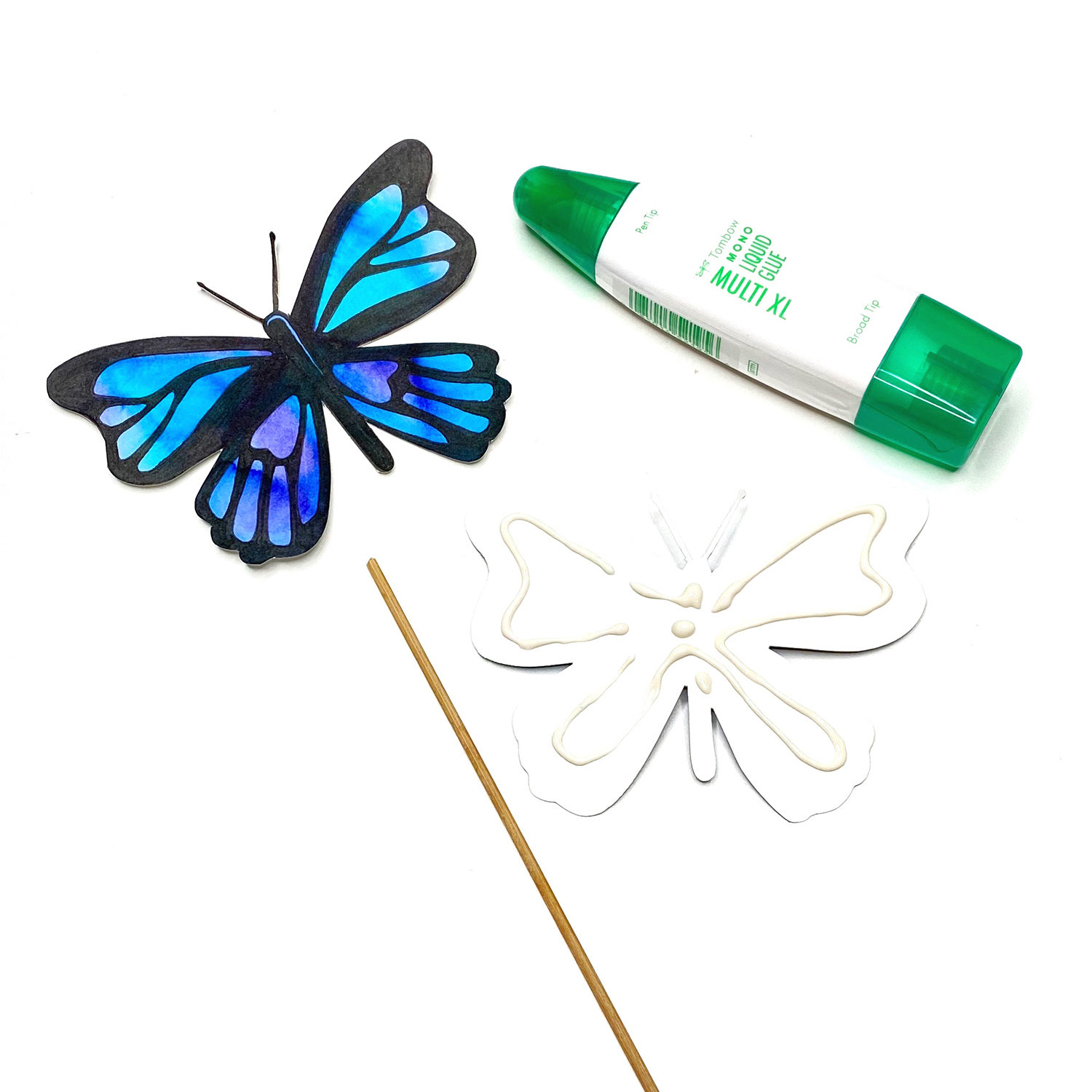 Voila, you've made an easy butterfly wand!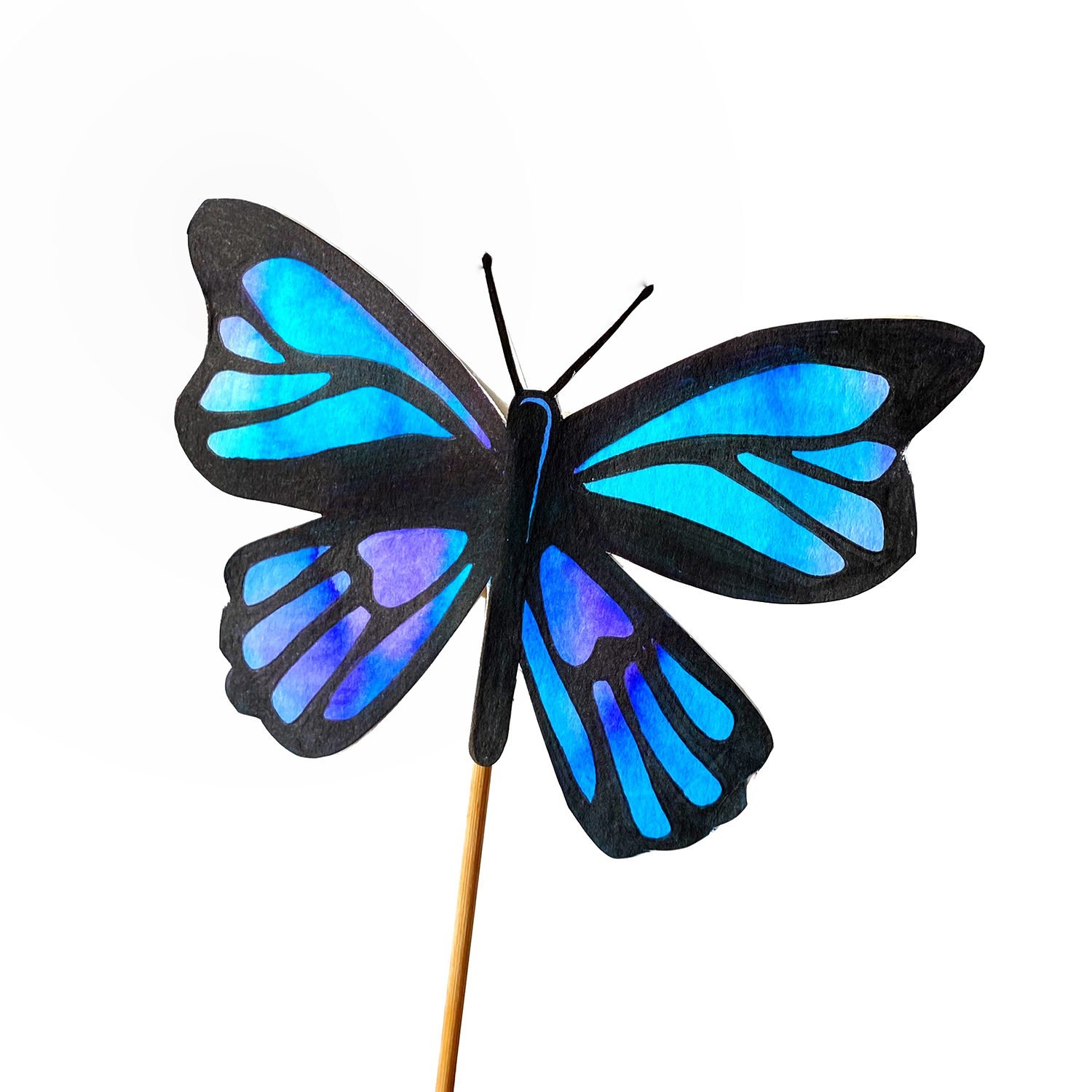 Now go have some fun fluttering around the garden!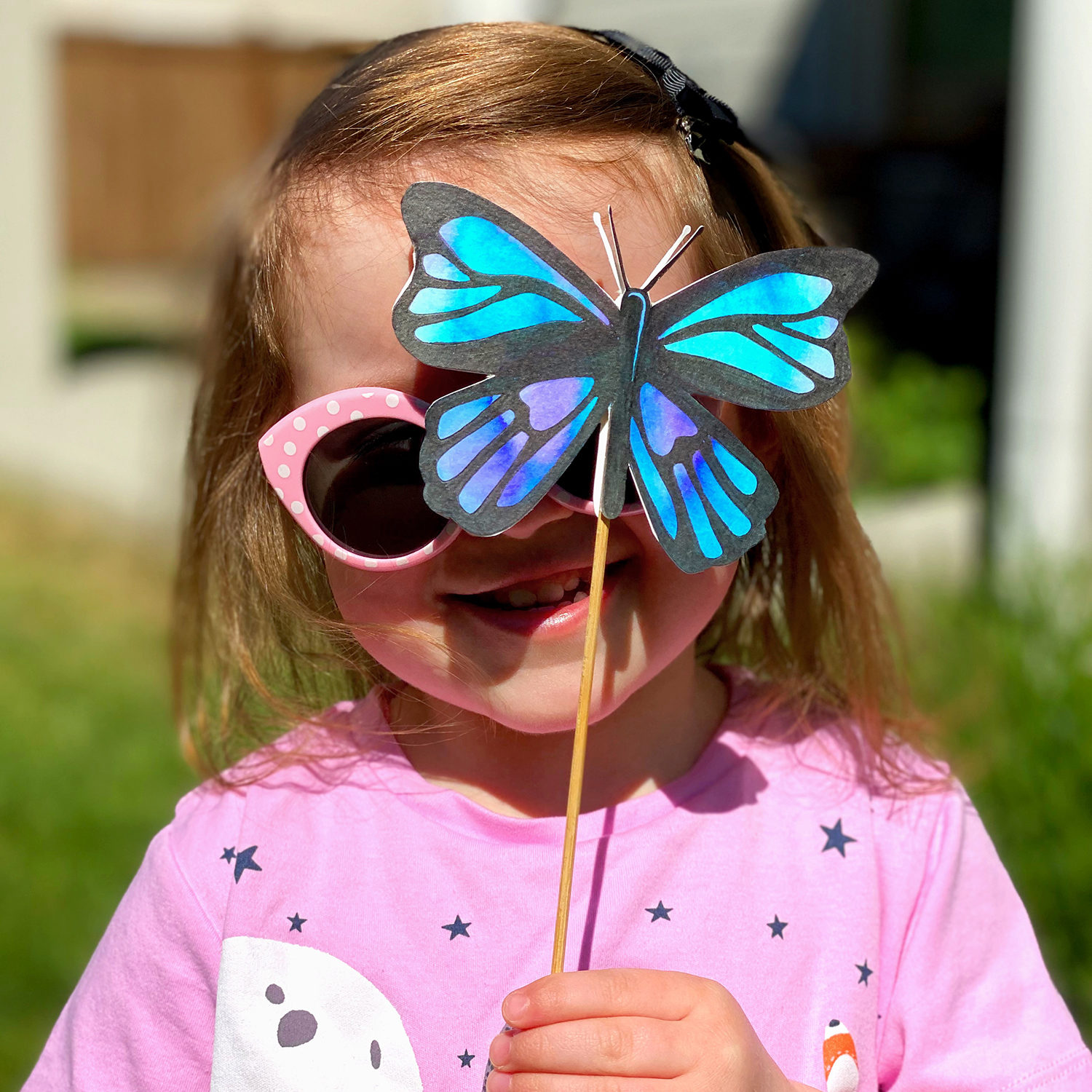 Looking for more butterfly art? Check out this tutorial for a simple butterfly or this one for a rainbow butterfly wreath.