Hey Tombow fans! It's Mandy from @a_heartened_calling here to show you how easy it is to create faux calligraphy!  Faux calligraphy is exactly what it sounds like, fake calligraphy. It's extremely easy to learn too.  You can create a quick hand lettering piece in just a matter of minutes using this technique! Ready to get started? Me too! Let's grab some supplies and hop to it!
MATERIALS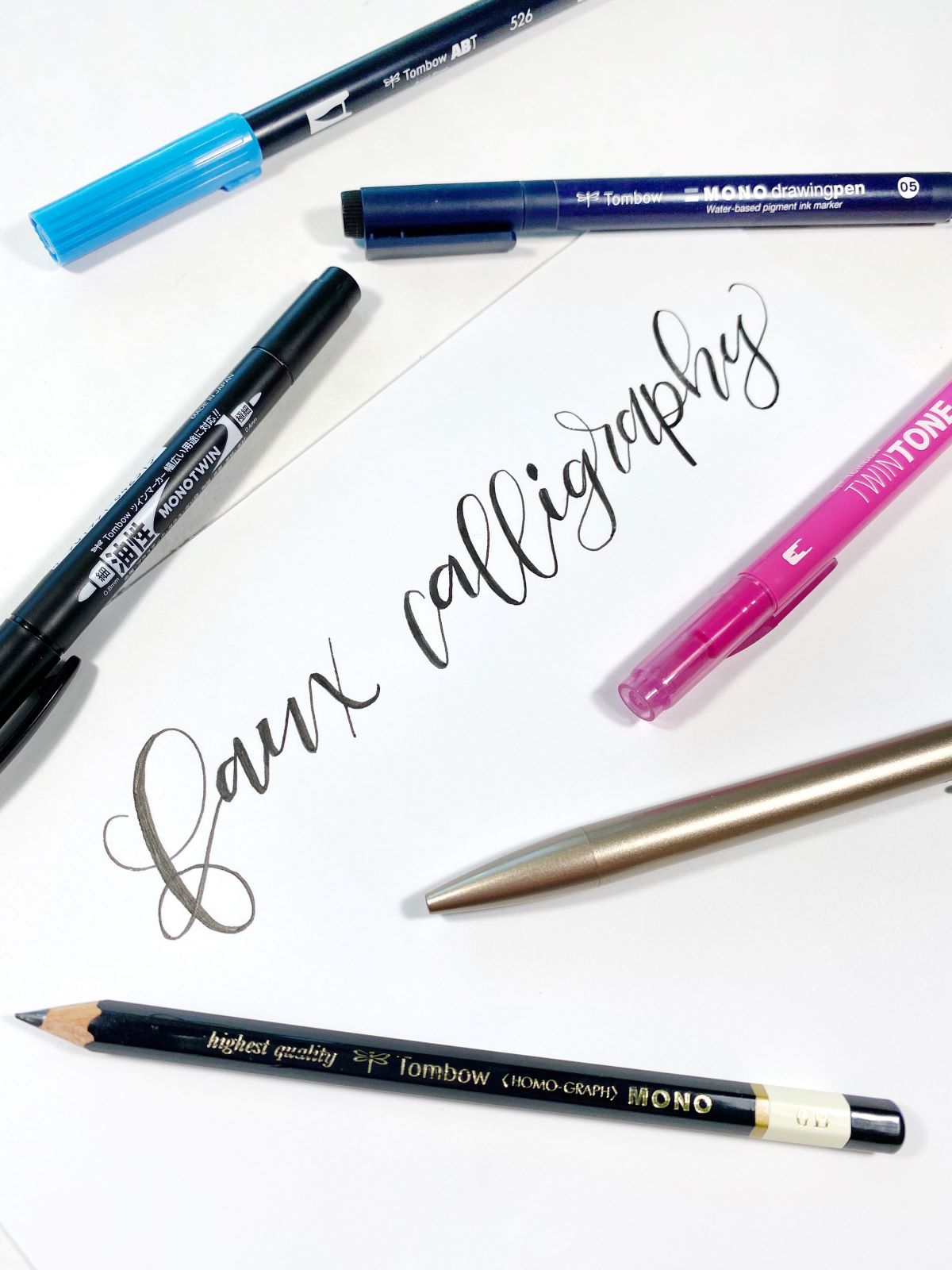 Creating faux calligraphy is so easy that I decided to show you the steps using a ballpoint pen. Below, I'm using the Zoom L Ballpoint Pen in Champagne Gold. It is my favorite color and favorite pen of all time! Faux calligraphy is best done with pens, pencils and markers that have a tip that is NOT flexible. A firm tip or bullet tip is best!
The first thing to do is write out a letter using a ballpoint pen. It can be in your normal handwriting or as a script font.  Writing letters out in your normal handwriting though will help you to develop your own style!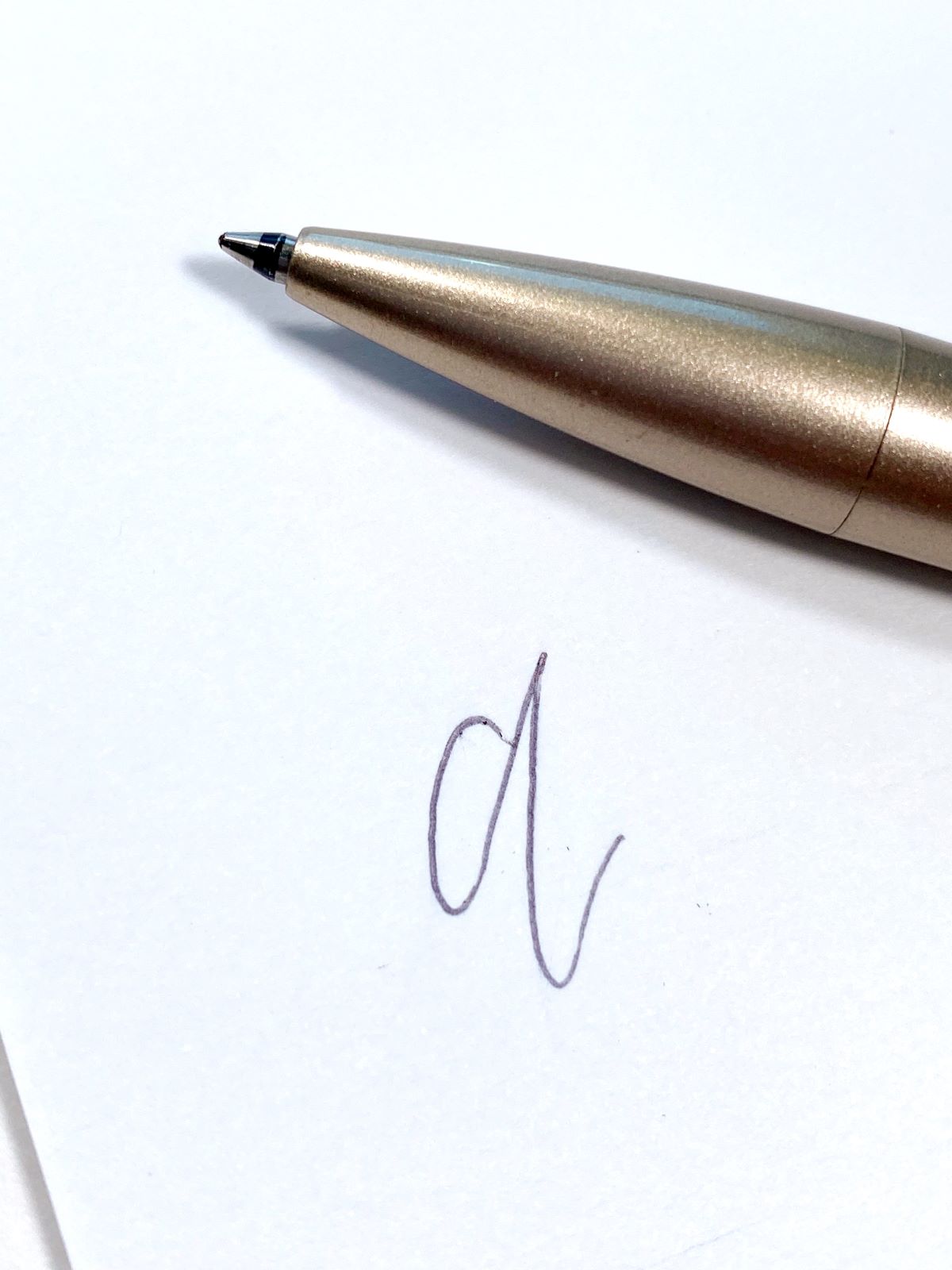 Next, add an extra down stroke to the left side of your letter. Then, add an extra down stroke to the right side of your letter. I prefer to create an extra down stroke on both sides instead of just one big one on one side. This is totally your preference!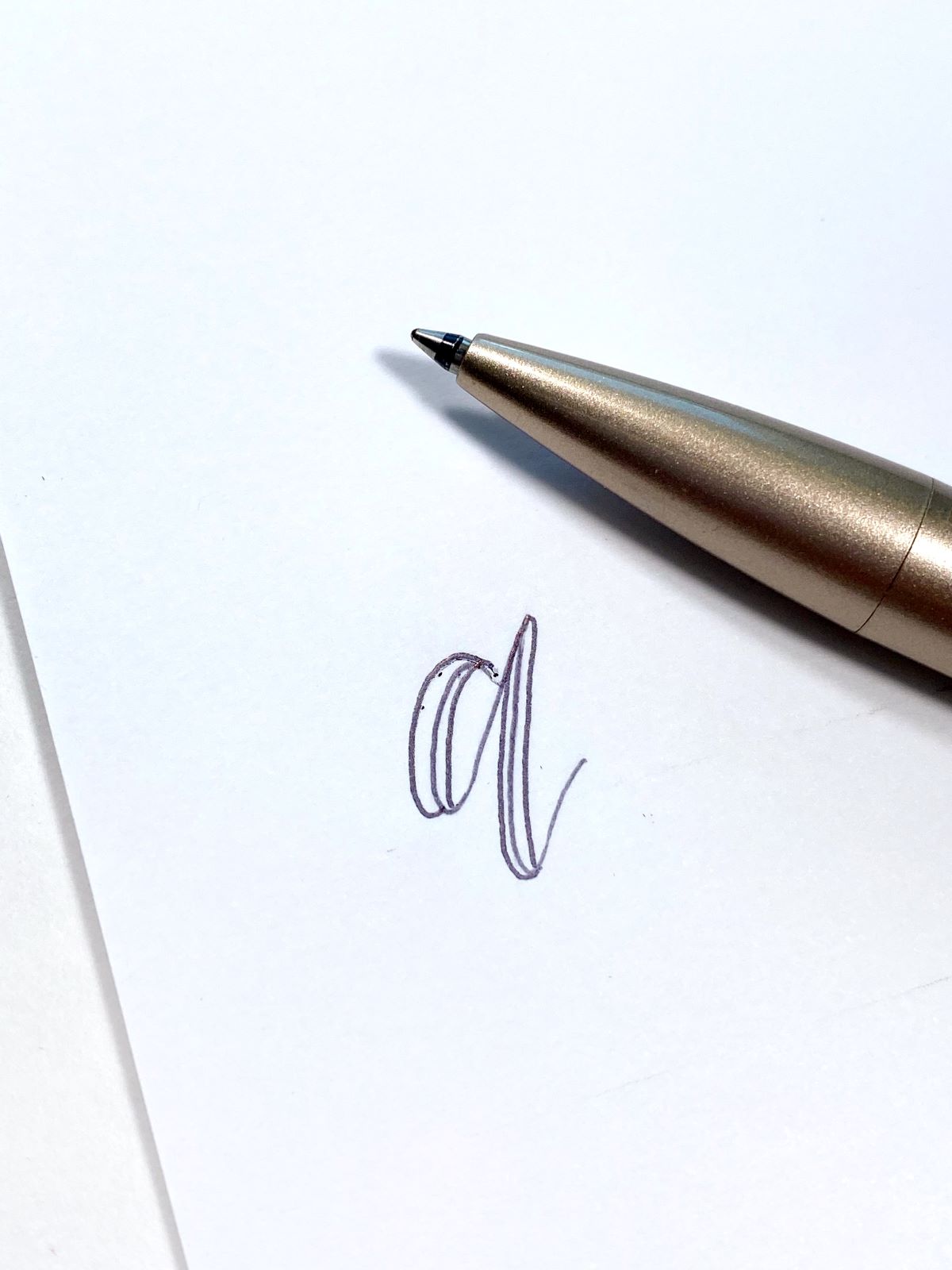 Now, fill it in!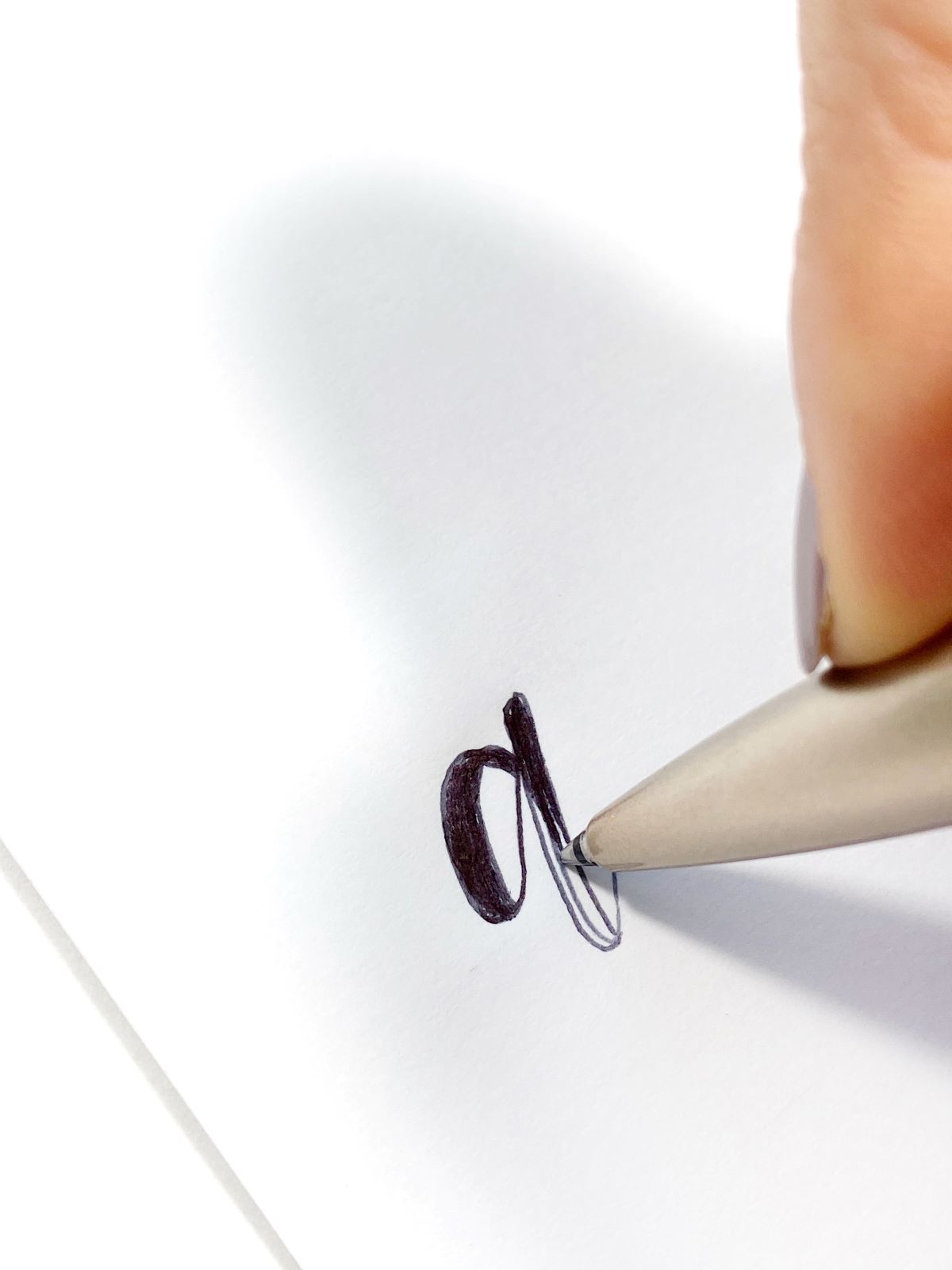 Wasn't that super easy?!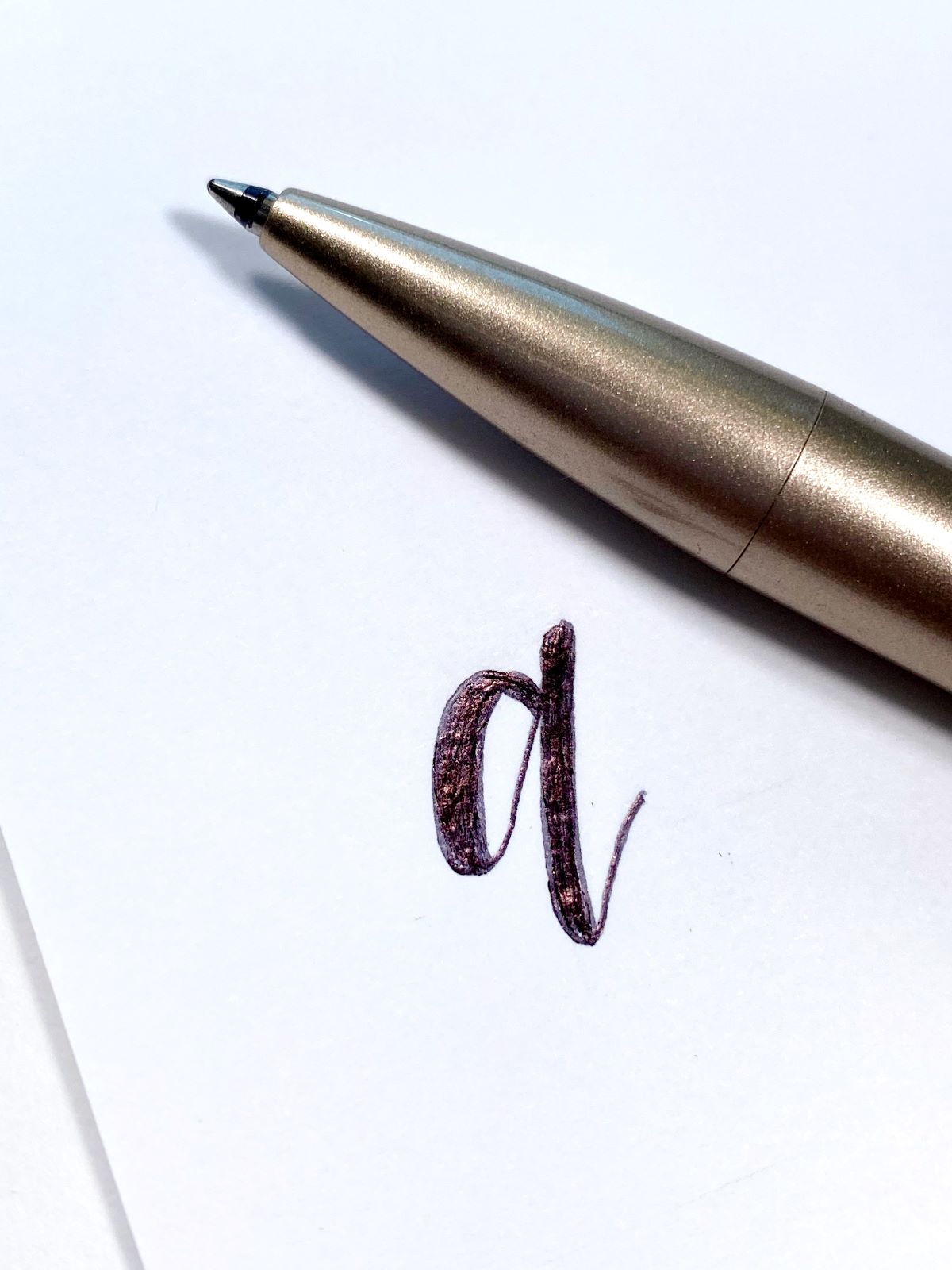 Now, try it with the whole alphabet and with different tools! Here's what faux calligraphy looks like using different Tombow products. All these have firm or bullet tips making them the perfect tools for this technique. Tombow's colored pencils are also amazing tools to use to create faux calligraphy!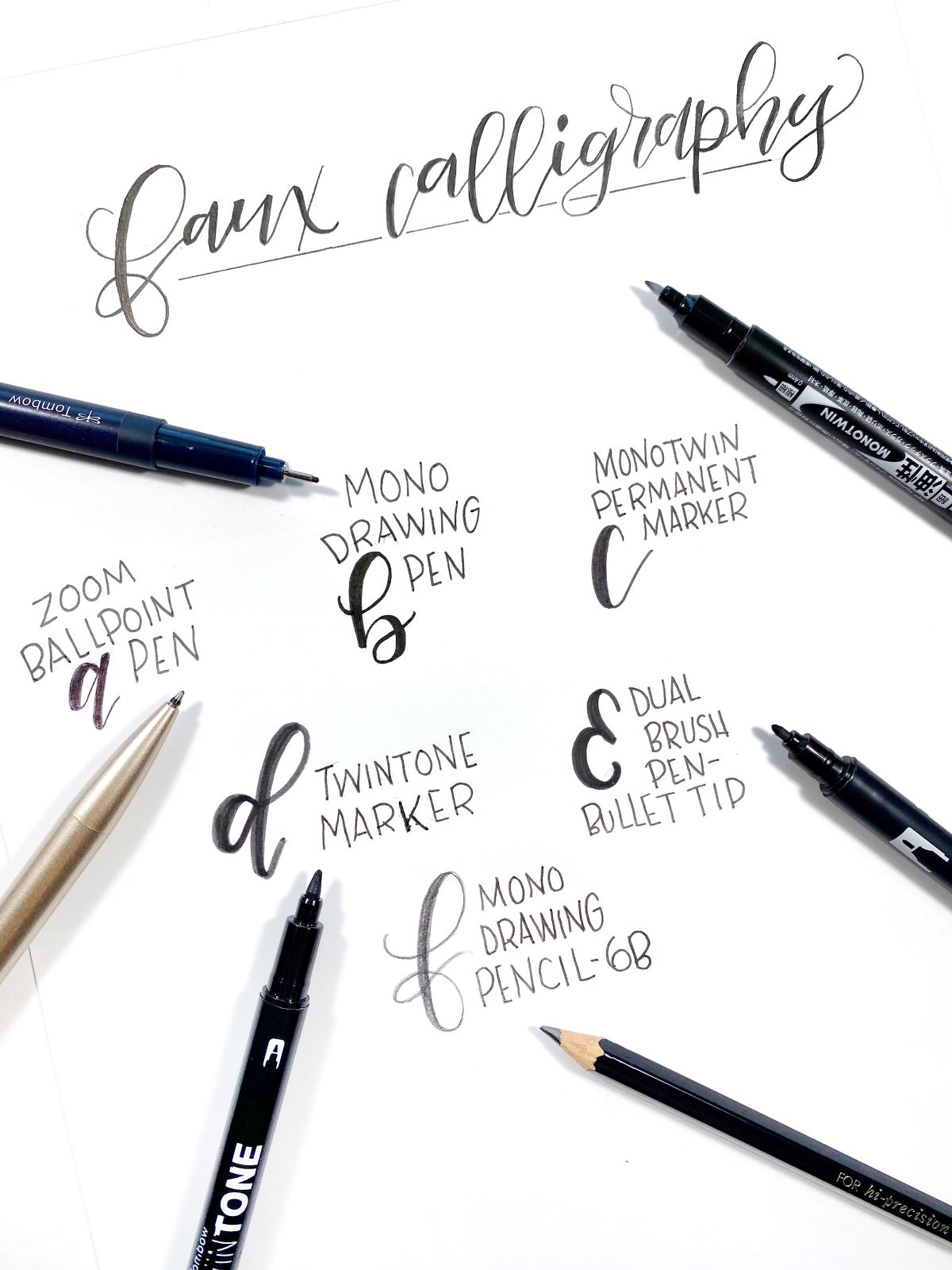 Now, the only thing left to do is to go create something today! Below, I used a couple TwinTone Markers to create a faux calligraphy piece.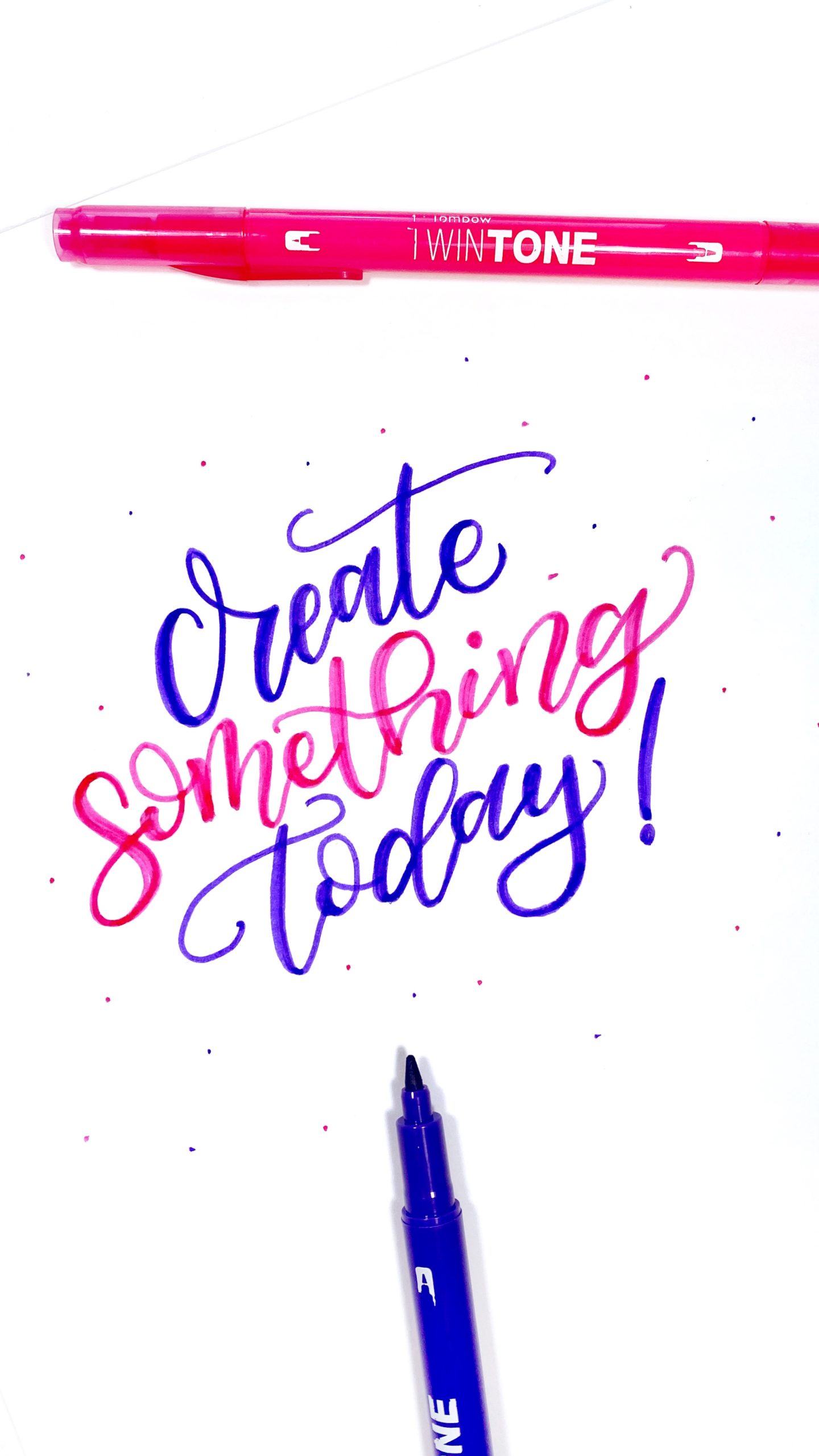 We'd love to see your faux calligraphy and what Tombow tools you use! Be sure to tag us at @tombowusa and @a_heartened_calling so we can see your amazing work!
For more calligraphy inspired projects, check out these posts:
Thanks for following along today. See you next time!
Mandy