Hi friends, Adrienne from @studio80design here to share a quick five-minute floral wreath tutorial! I love creating wreaths! While some are more intricate and detailed, this tutorial is all about how to create a wreath in five minutes or less! Let's get started!
What you'll need: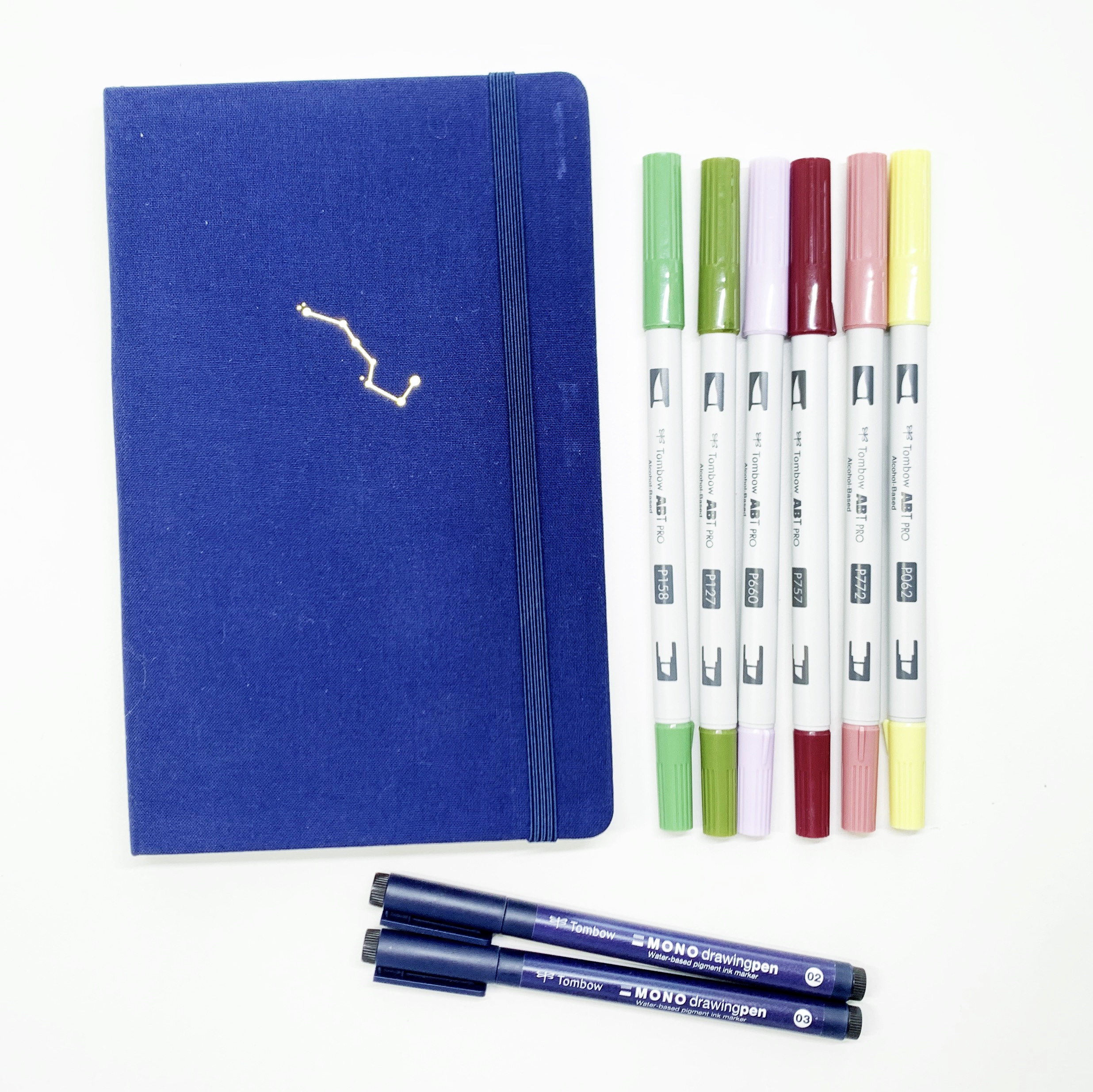 Step 1
The first step to creating this floral wreath is to use Tombow MONO Drawing Pen 02 and sketch out a circle in your notebook. Don't worry about making the circle perfect or using something to trace. This is going to be an "imperfect" hand drawn wreath! Draw several circles in the middle of your notebook until you get a nice round-ish circle!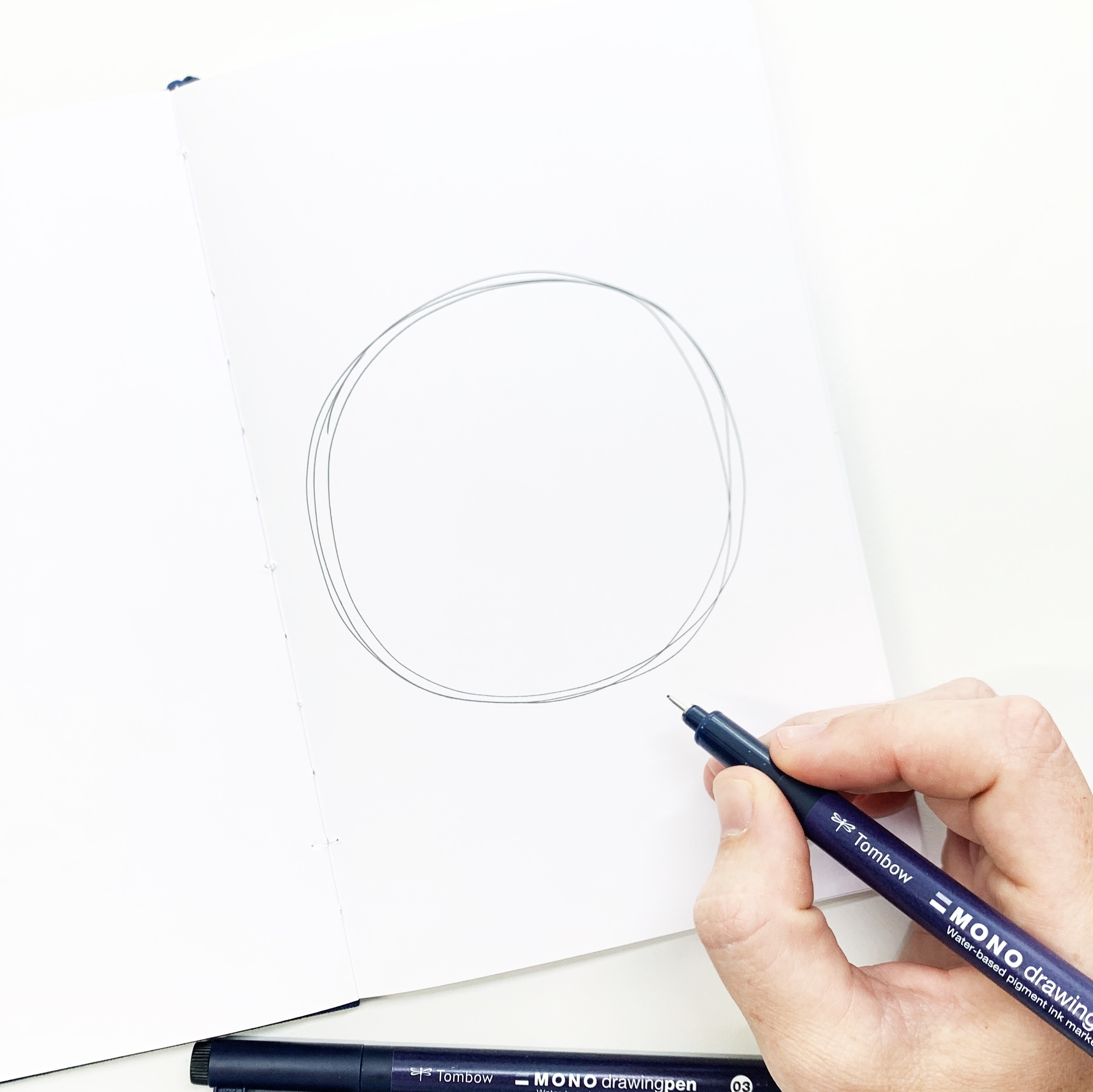 Step 2
Next, use MONO Drawing Pen 03 and begin to draw some loose florals to the wreath by drawing on top of the circle guide we drew. I drew four different flowers in groups around the wreath.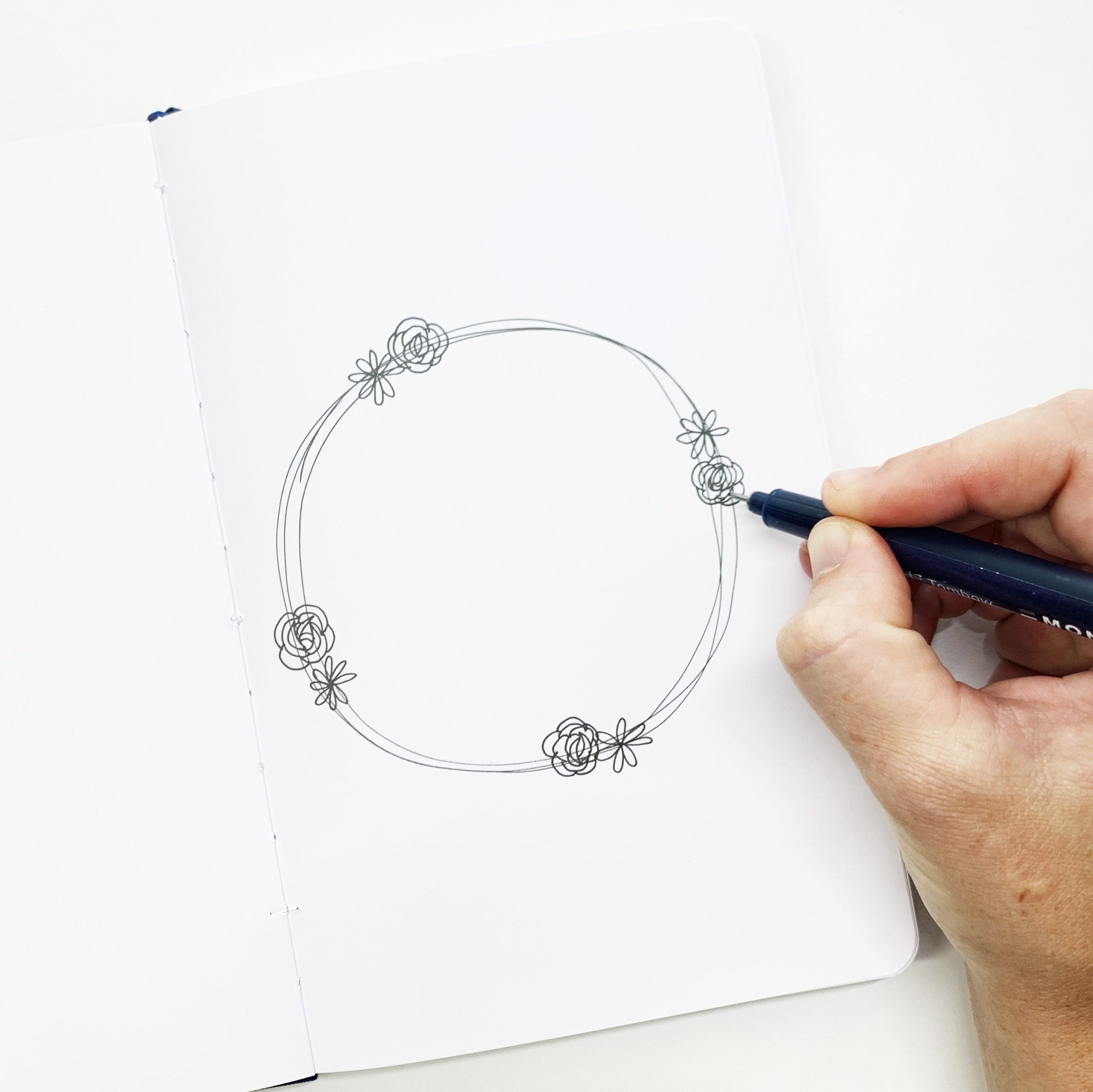 Step 3
Continue to fill in the wreath with florals, leaves and berries around your wreath. You can go all the way around the wreath or leave some space. It's up to you! Don't worry about making them too perfect. This is supposed to be a fun and loose wreath! Then use MONO Drawing Pen 02 to add some lines to the leaves and florals.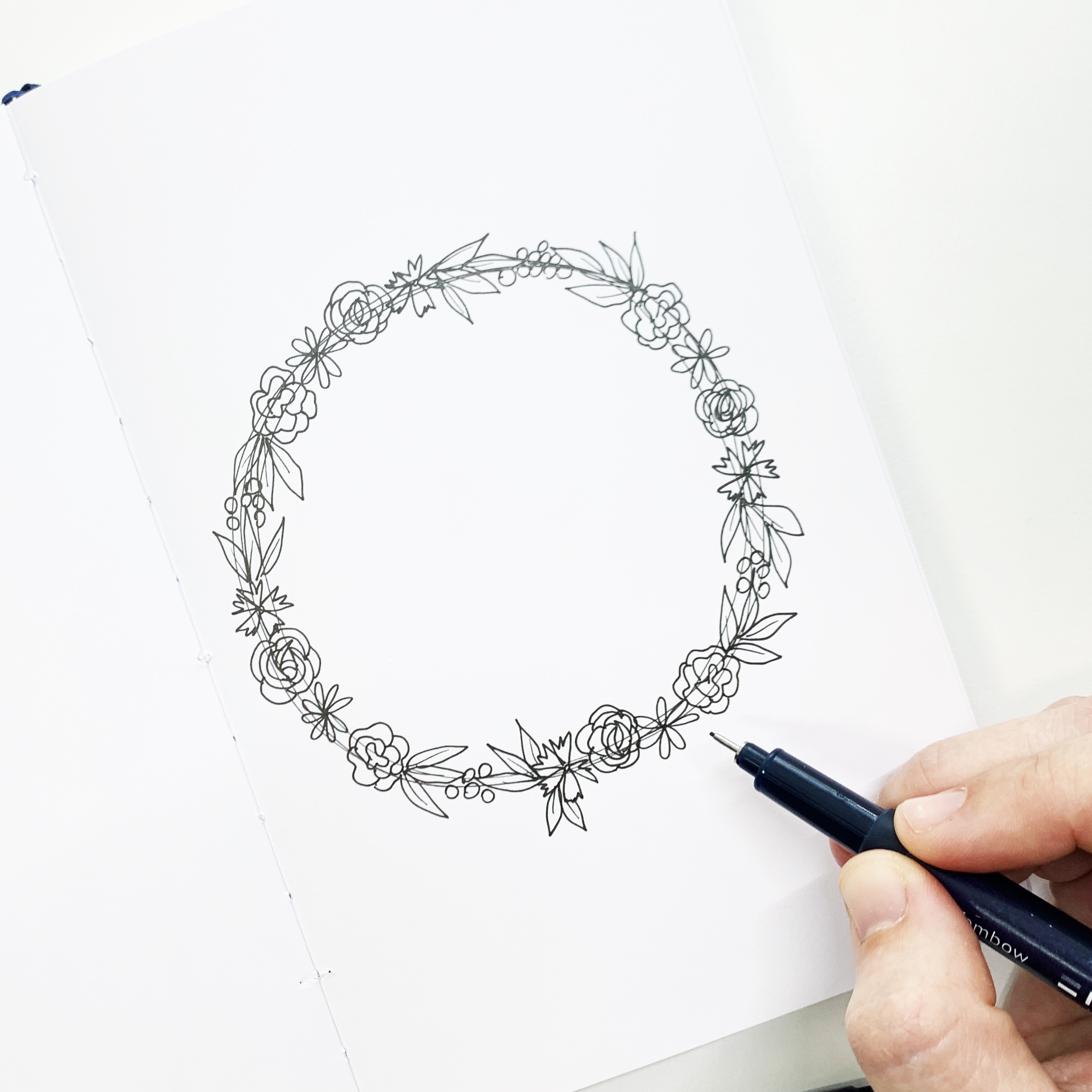 Step 4
After you have the florals on your wreath just how you want them, use the ABT PRO Alcohol-Based Markers to color them in! I like to pair these markers with the MONO Drawing Pens because the ink won't bleed when you add the color on top! Loosely color in the flower and leaves and make sure to have fun with it!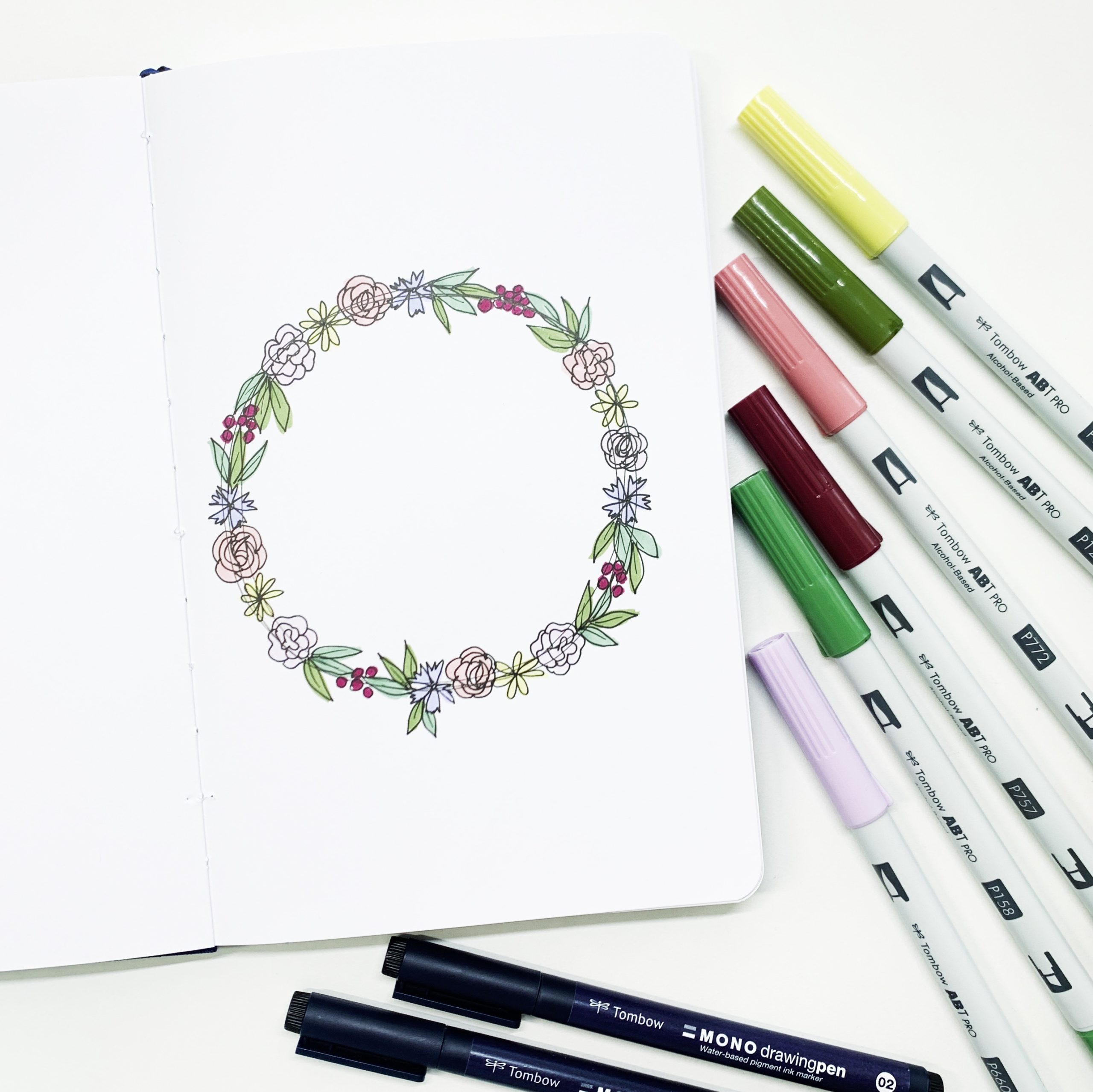 That's it! A super easy, five minute floral wreath! Thanks so much for following along today! I hope you try this fun five-minute wreath project and create something bright and colorful! Make sure to follow me on Instagram at @studio80design!
For more awesome art projects, check out these posts: