Hi y'all, it's Grace from Grace Anne Studio. I am going to show you how to create easy tactile lettering using sprinkles and the Tombow MONO Aqua Liquid Glue.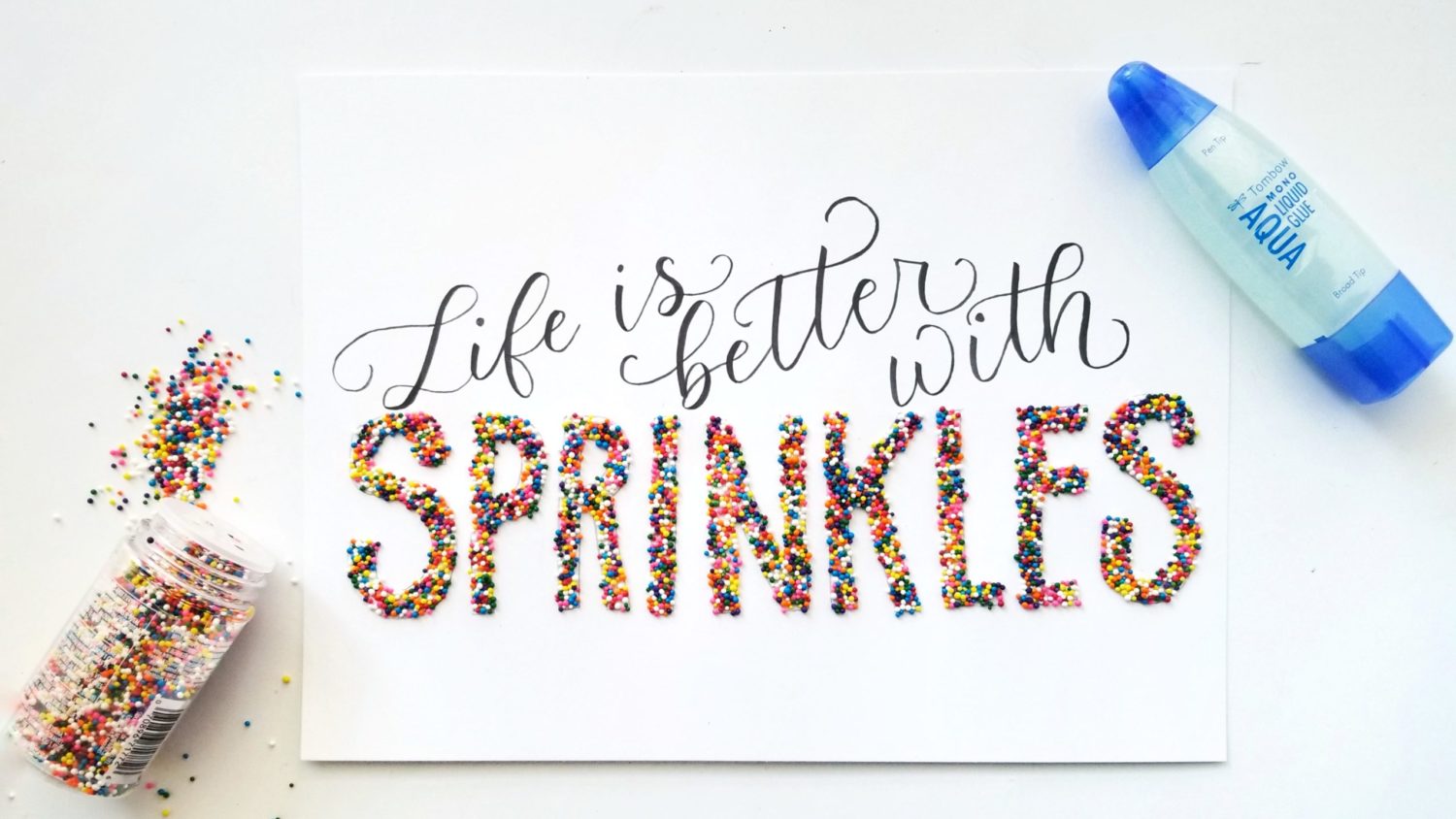 Supplies
Sprinkles
A tray or something to contain the sprinkles
Step 1: Plan the Lettering
First, use your MONO Graph Mechanical Pencil to sketch out the lettering. When I'm lettering on an angle, I like to use a ruler or a laser level to keep the angle consistent. Trace the calligraphy with a Fudenosuke Brush Pen and erase any stray pencil marks.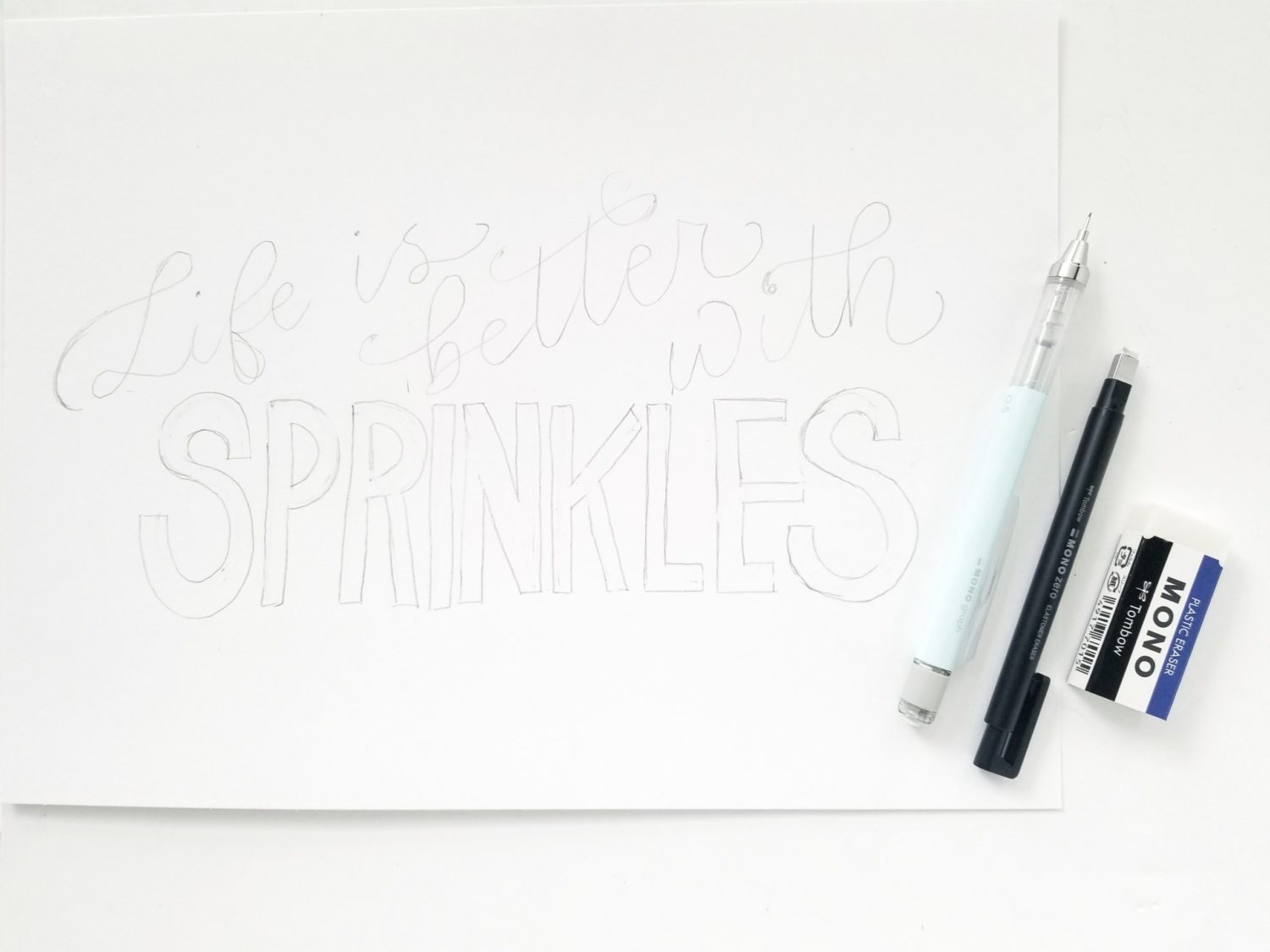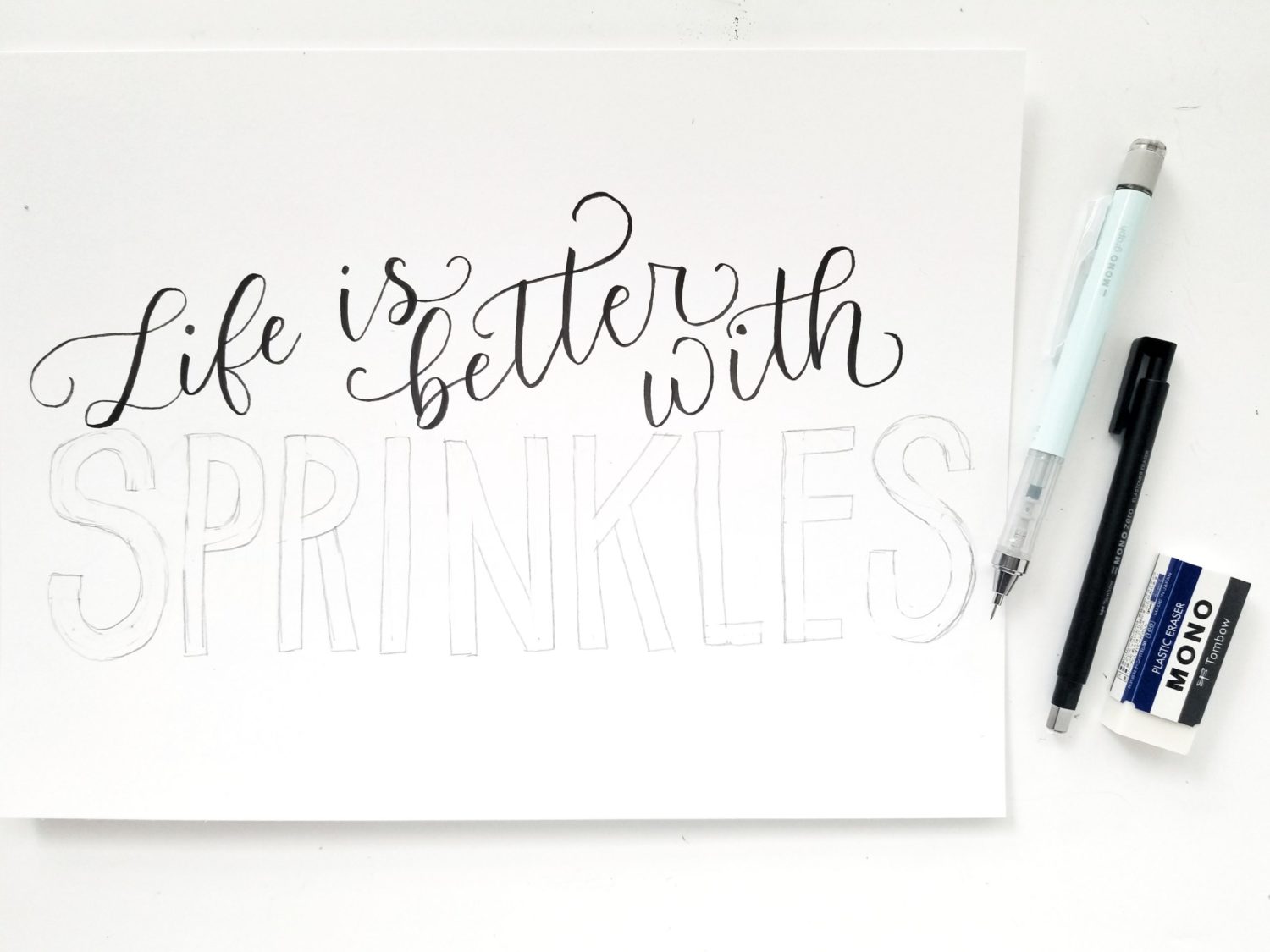 Step 2: Apply Glue
Next, use the pen tip of the MONO Aqua Liquid Glue to trace the first letter. Then, use the pen tip to flood the middle and fill it with glue. I suggest filling in one letter completely before moving to the next. This way you don't smear the glue. Trace and flood each letter.


Step 3: Add Sprinkles
Next, place the paper in a tray and cover the glue with sprinkles. Let it sit for a second and then shake off any excess sprinkles onto the tray.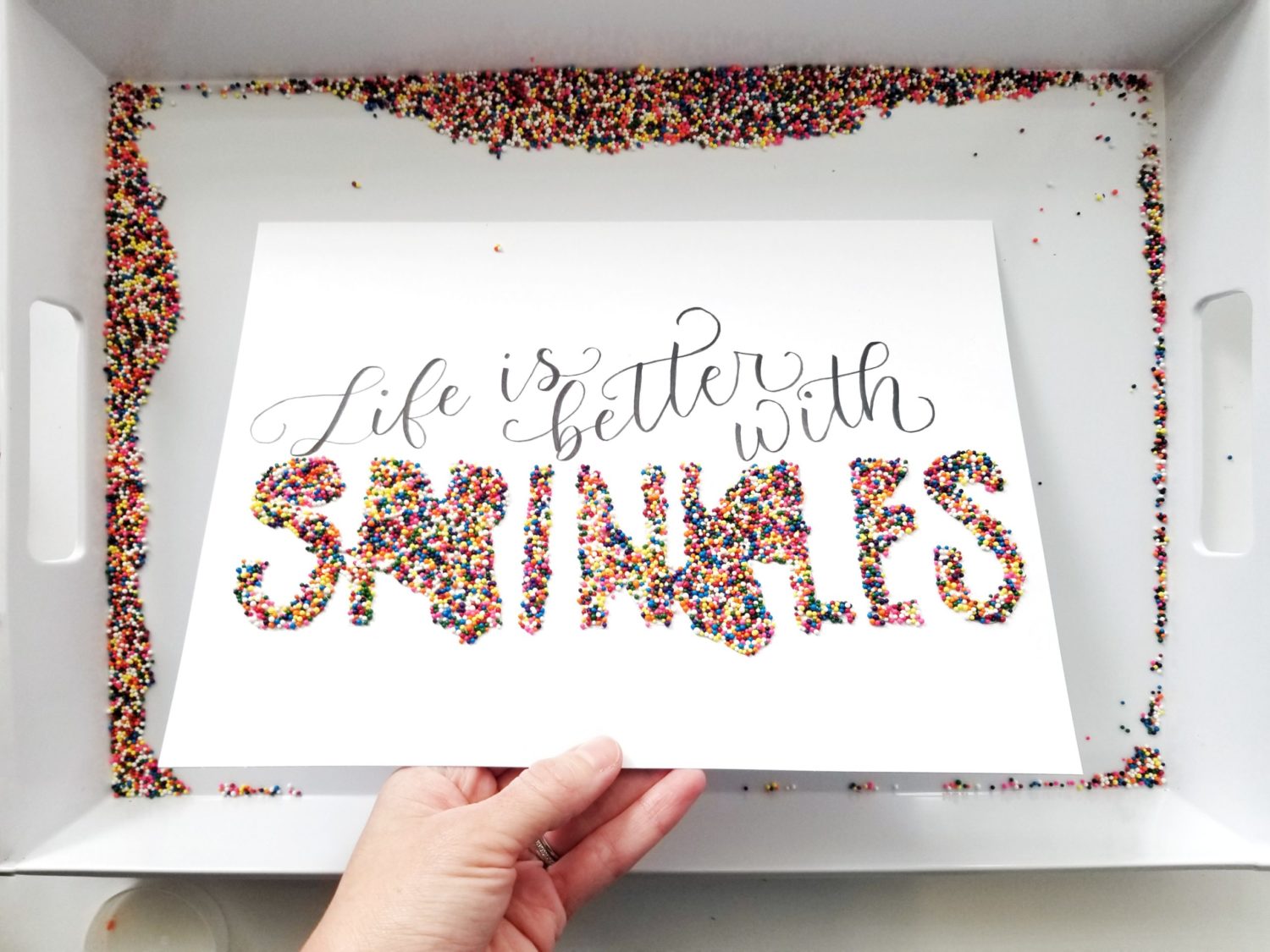 Step 4: Dry and Display
To finish, simply let the glue dry and display it proudly! This would make such a fun sign for an ice cream bar, a cupcake station or any other dessert spread!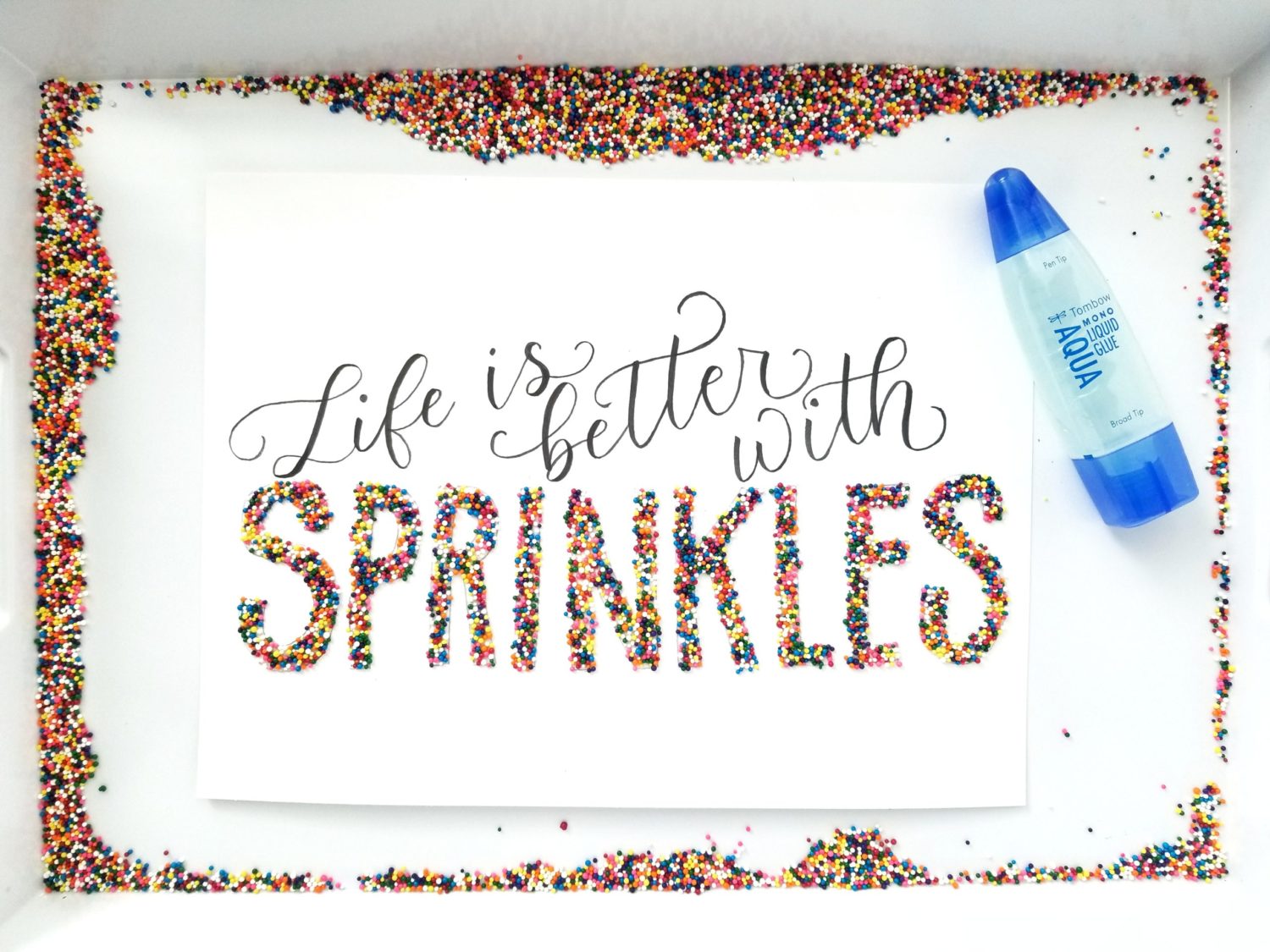 Thanks for following along! If you create your own easy tactile lettering, be sure to tag @graceannestudio and @tombowusa on social media so we can cheer you on! For more food-inspired lettering tutorials, check out the posts below:
Happy Lettering!
Grace