Hello Tombow fans, Serena from @SerenaBeeCreative here! I've got summer on the brain! In this tutorial, I will share how to create a summer themed happy mail pocket full of goodies you can send your penpals this summer! Let's get started!
SUPPLIES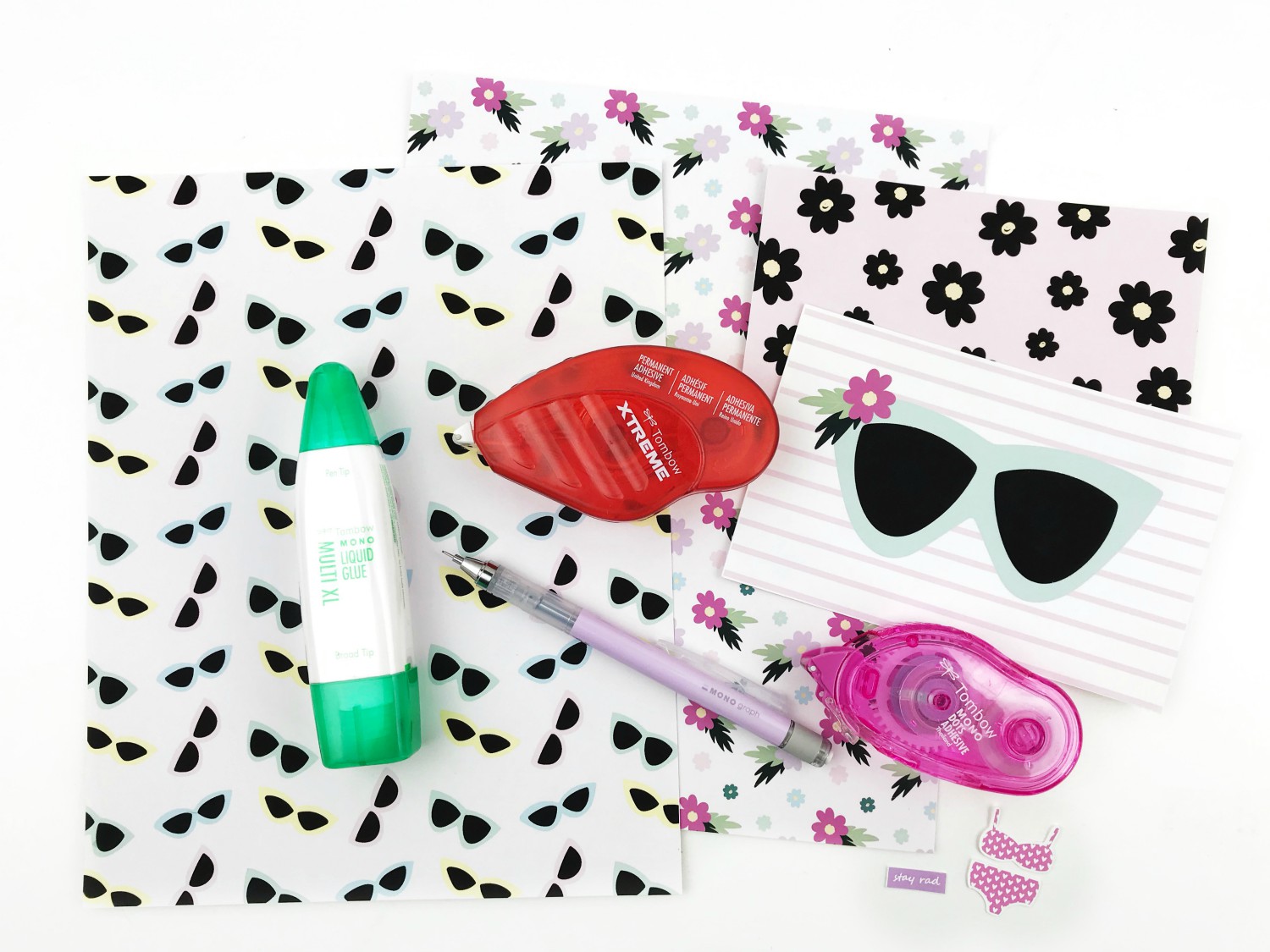 STEP ONE:
To begin, select the pattern paper you want to use for your happy mail pocket. I'll be using a mix from my Summer Babe and Bright Summer collections I designed for my shop. You want your paper to measure 8″x10″.
Using your score board, score and fold your paper on the vertical at 2 1/2 inches and score at 5 inches on the horizontal.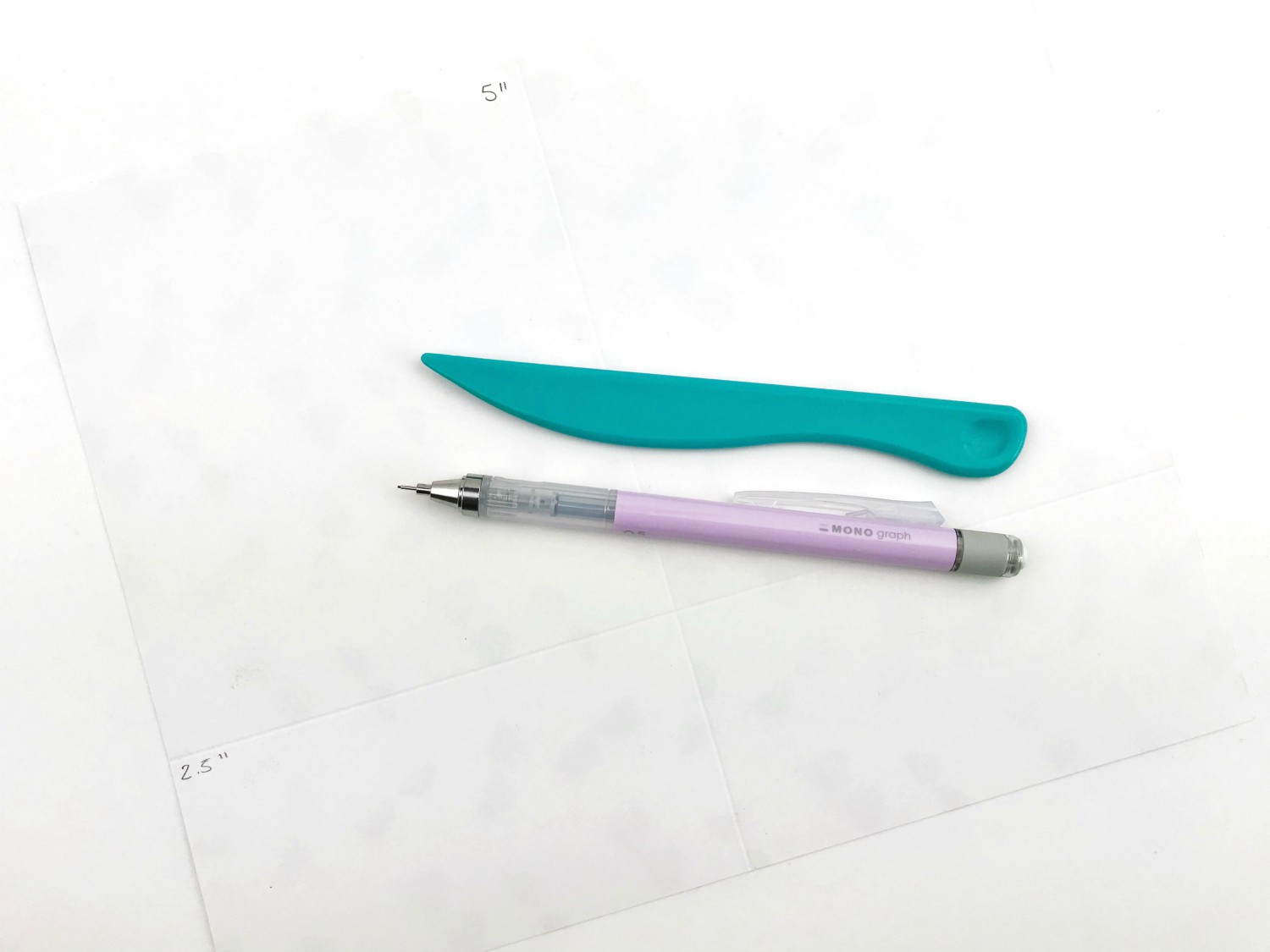 STEP TWO:
Fold your paper in half and use the MONO Graph Mechanical Pencil draw an angled line on the bottom scored portion of your pocket. Make sure this line is done where the paper folds. Using your scissors, remove this portion. This creates an angle which will help your pocket fold nicely.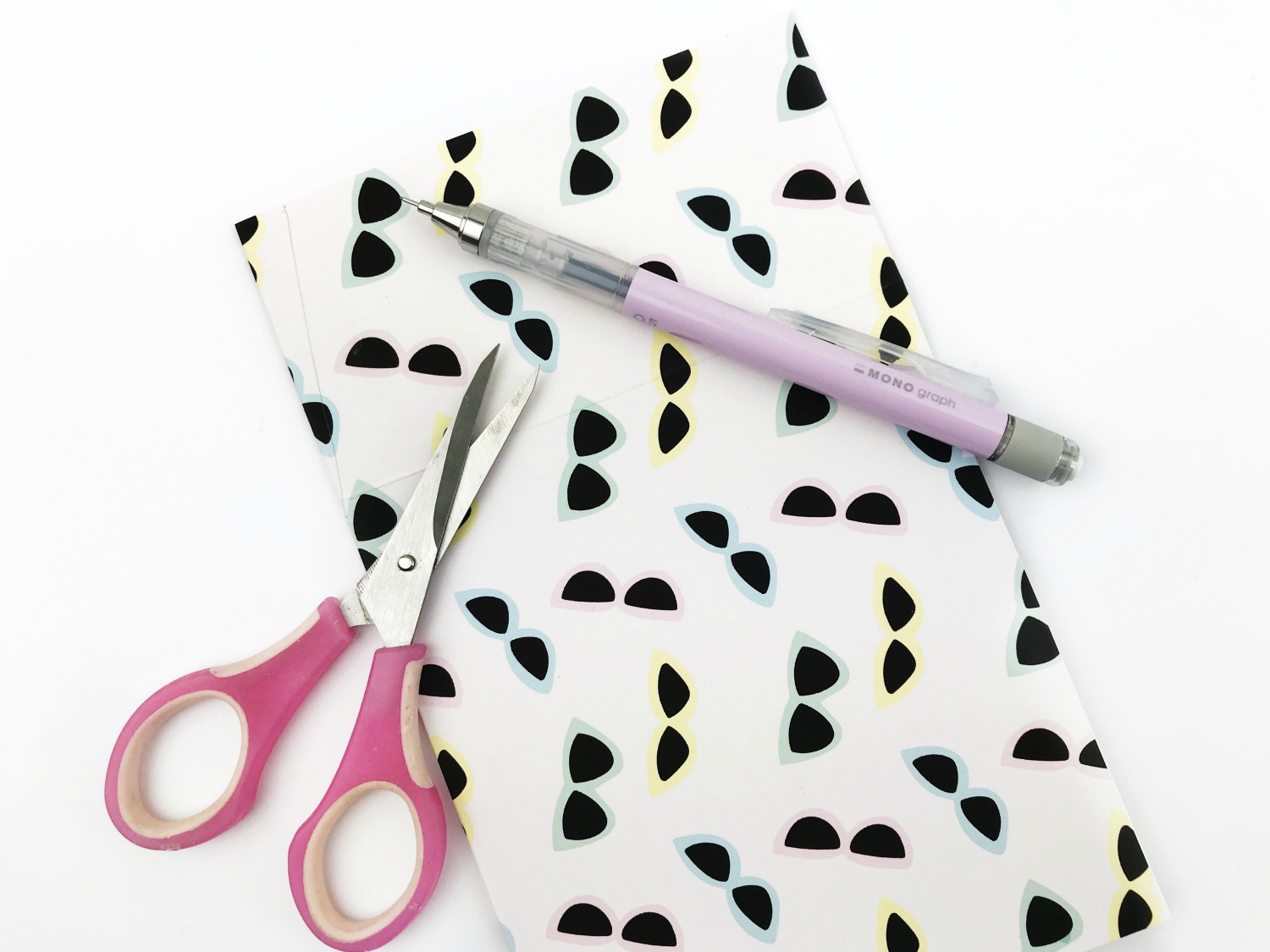 When you're done, your happy mail pocket should look something like this: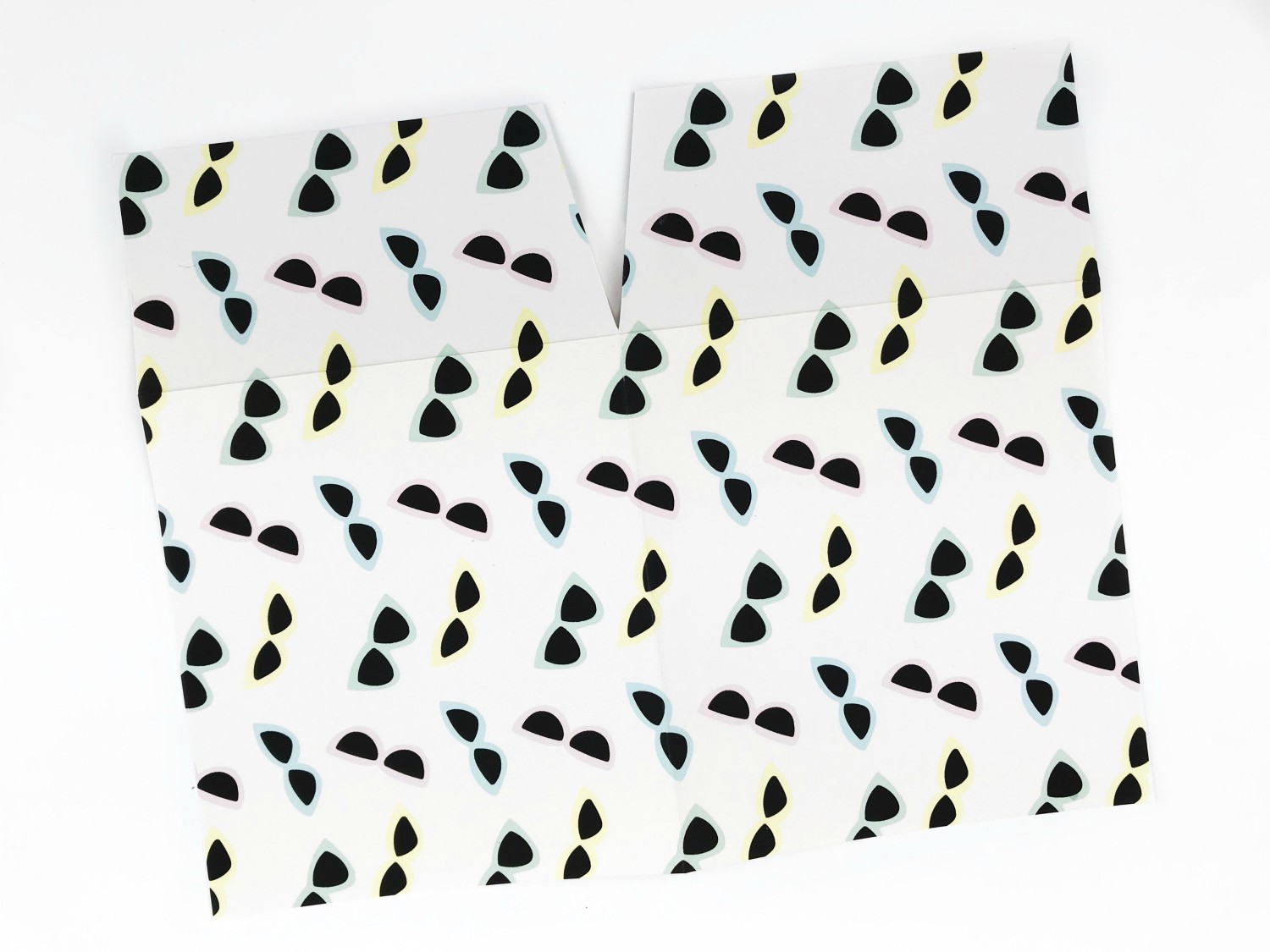 OPTIONAL STEPS:
These next few steps are optional for decorative purposes. Feel free to skip these steps if they do not pertain to your happy mail pocket.
Since I'm using single sided pattern paper, I went ahead and cut two panels of paper to cover the inside of my pocket. Glue these down first using the MONO Adhesive Dots.
I also trimmed about 1/4 of an inch from the length of my pocket. This is optional and based on your personal preference.
Lastly, I also decided to round the corners of my happy mail pocket.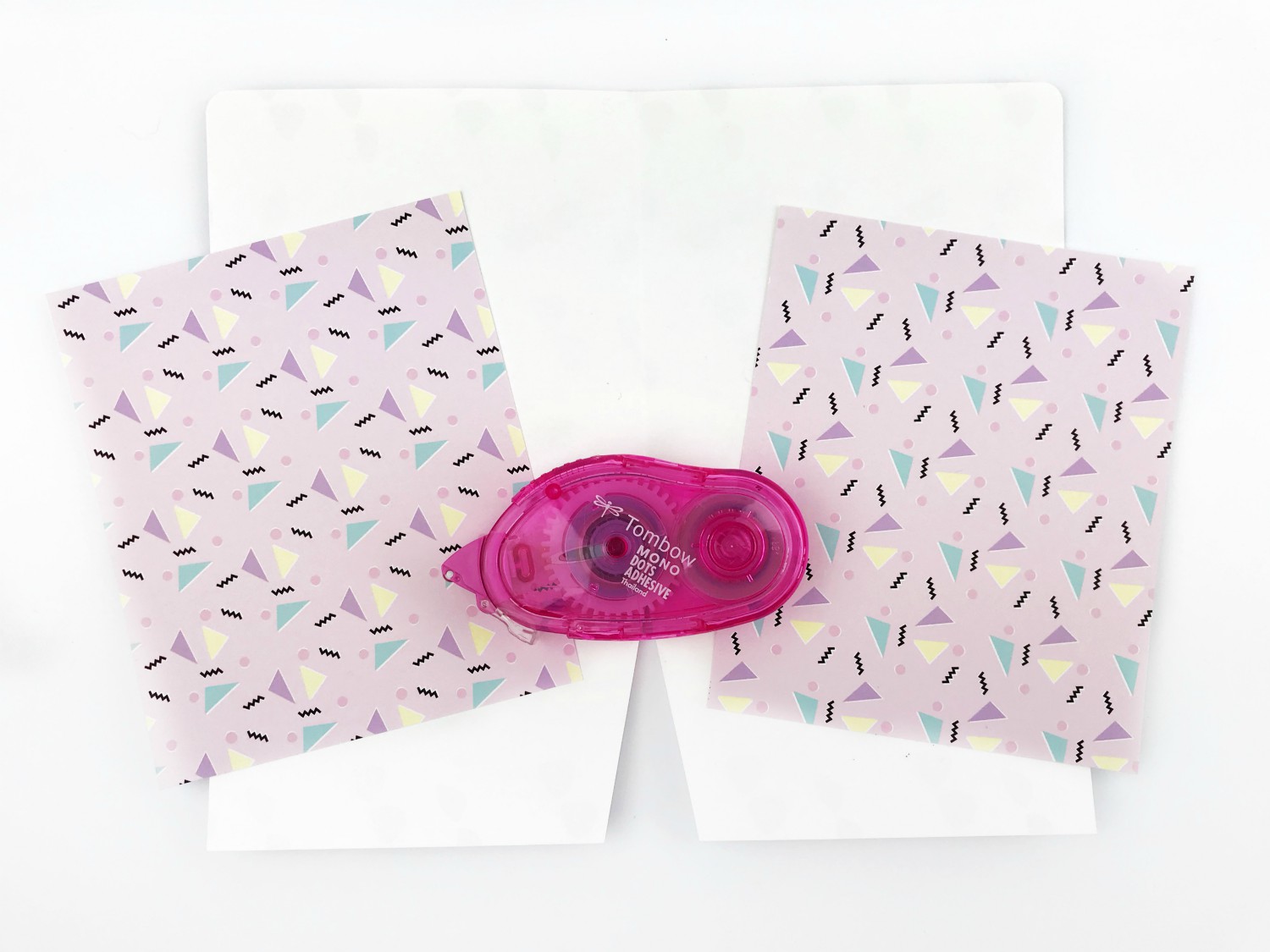 STEP THREE:
Now it's time to adhere your flaps to create the pocket. Using the MONO Multi XL Liquid Glue, apply a very thin line of adhesive along the outer edge of the flaps only. Fold up and apply gentle pressure for the glue to hold.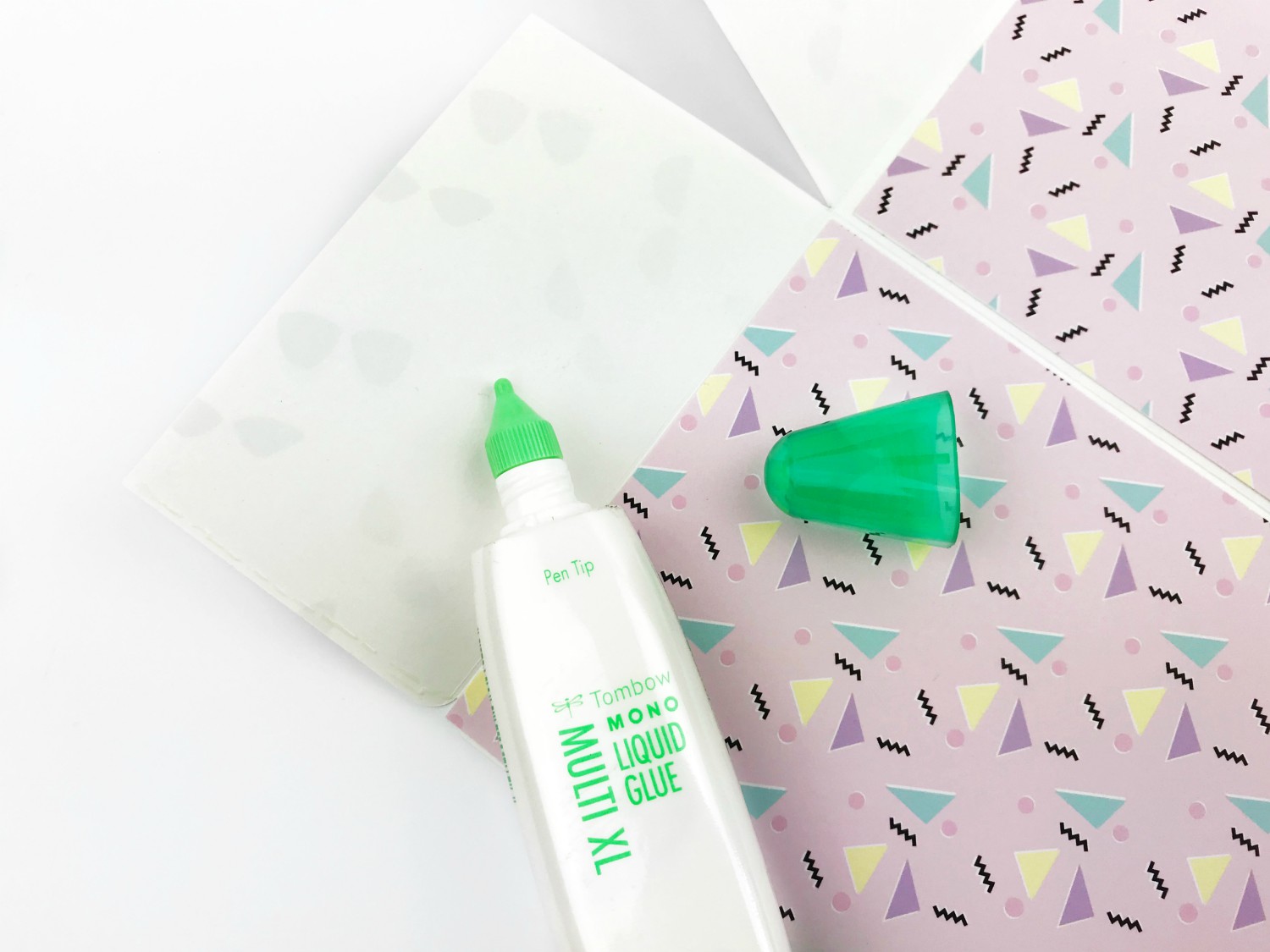 Your assembled happy mail pocket sound look like this: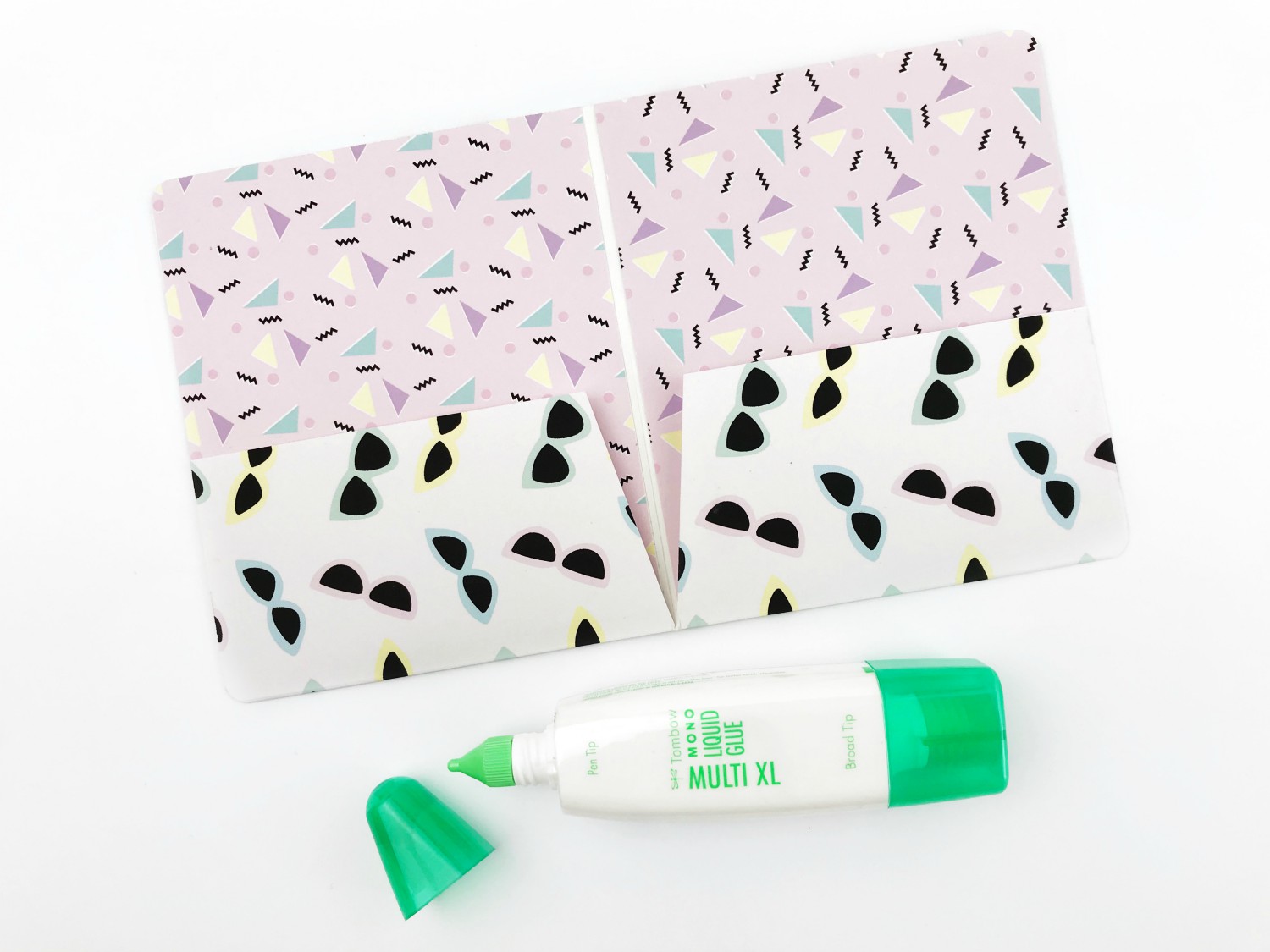 Now all that's left to do is to decorate and have fun with this next part!
STEP FOUR:
I'm using elements and journaling cards to decorate the front of my happy mail pocket and the inside flaps.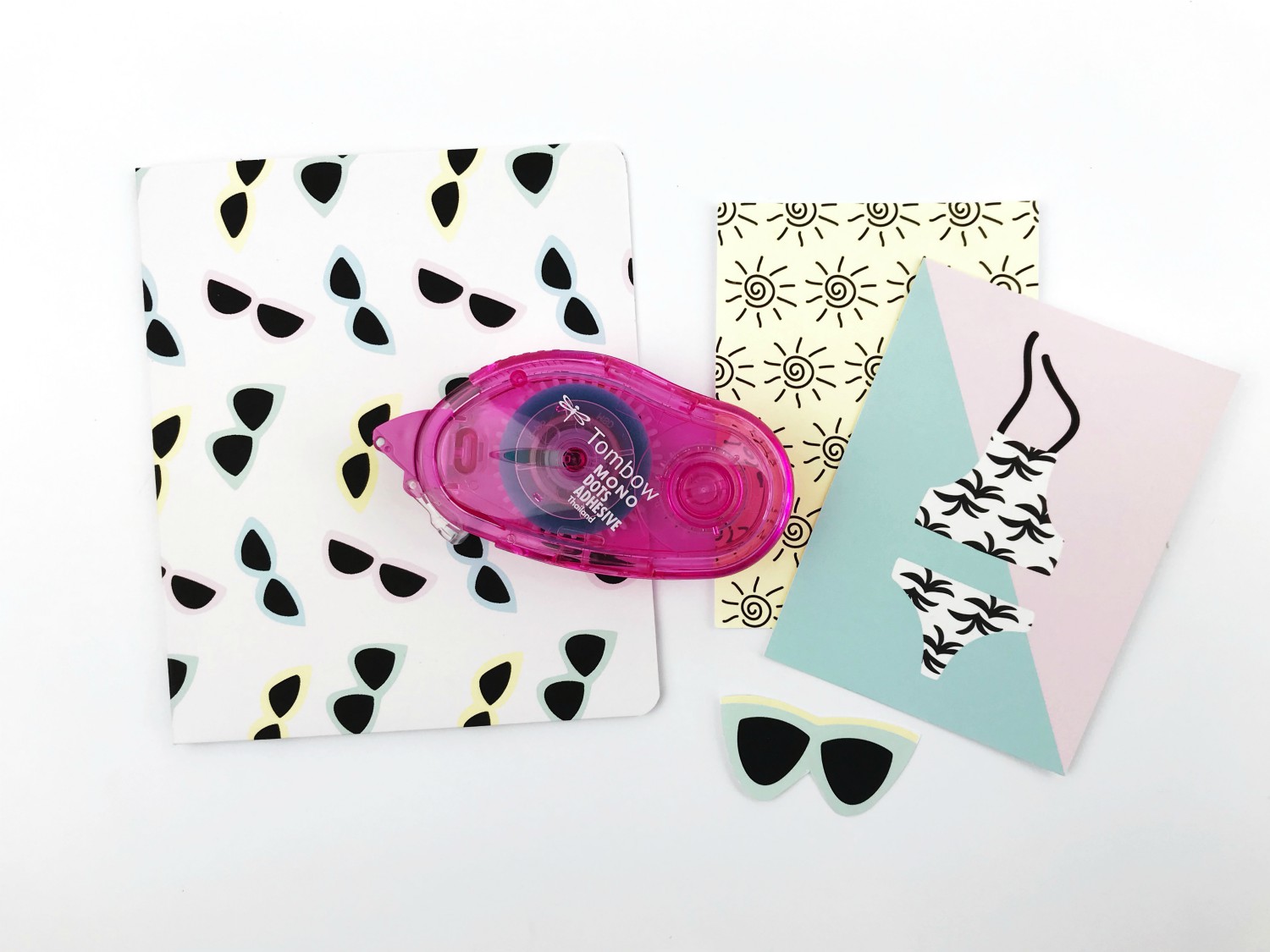 FINAL LOOK:
These summer themed happy mail pockets are super easy and fun to make! I hope you give them a try too! They are sure to brighten up your penpal's day this summer!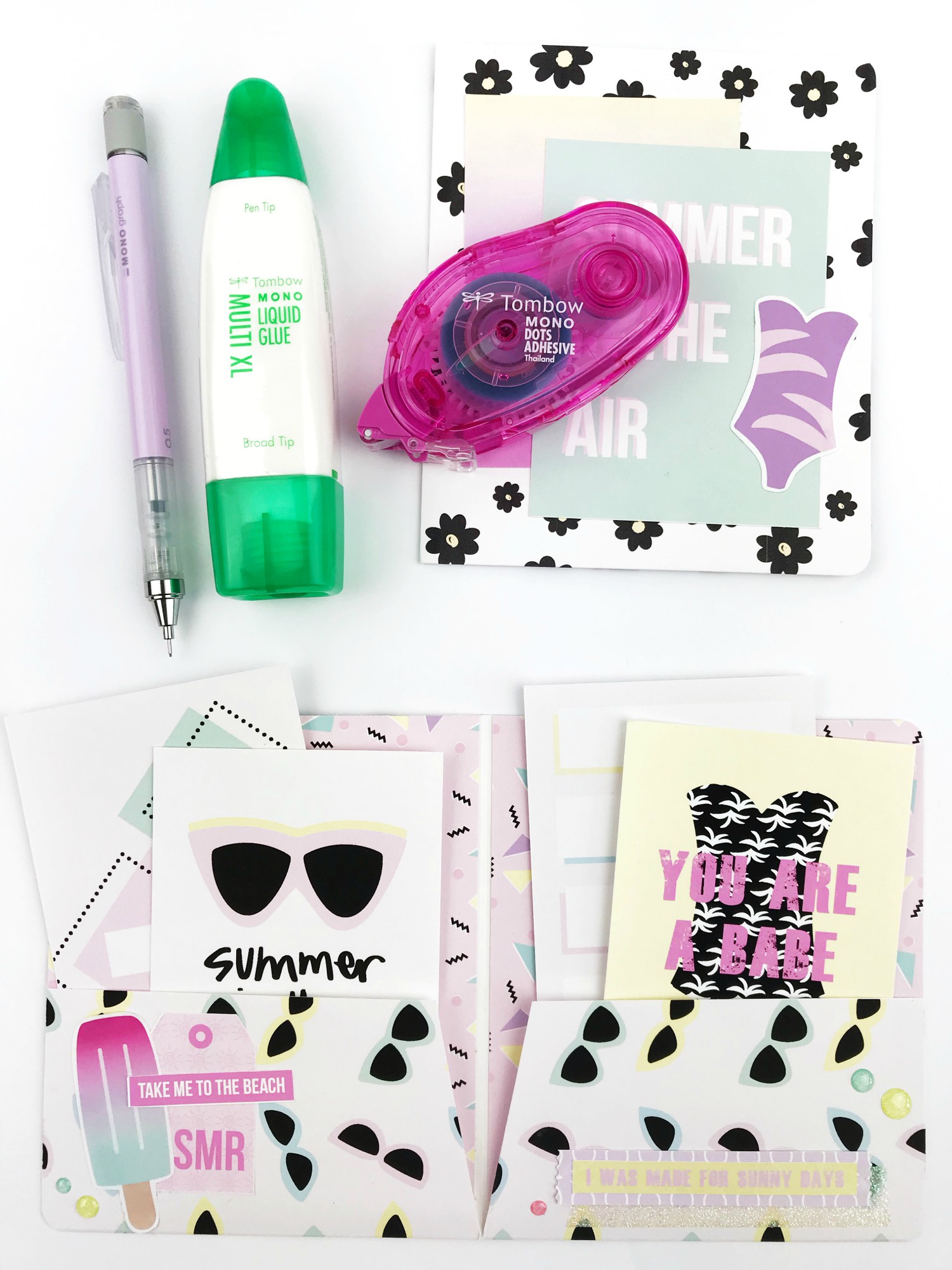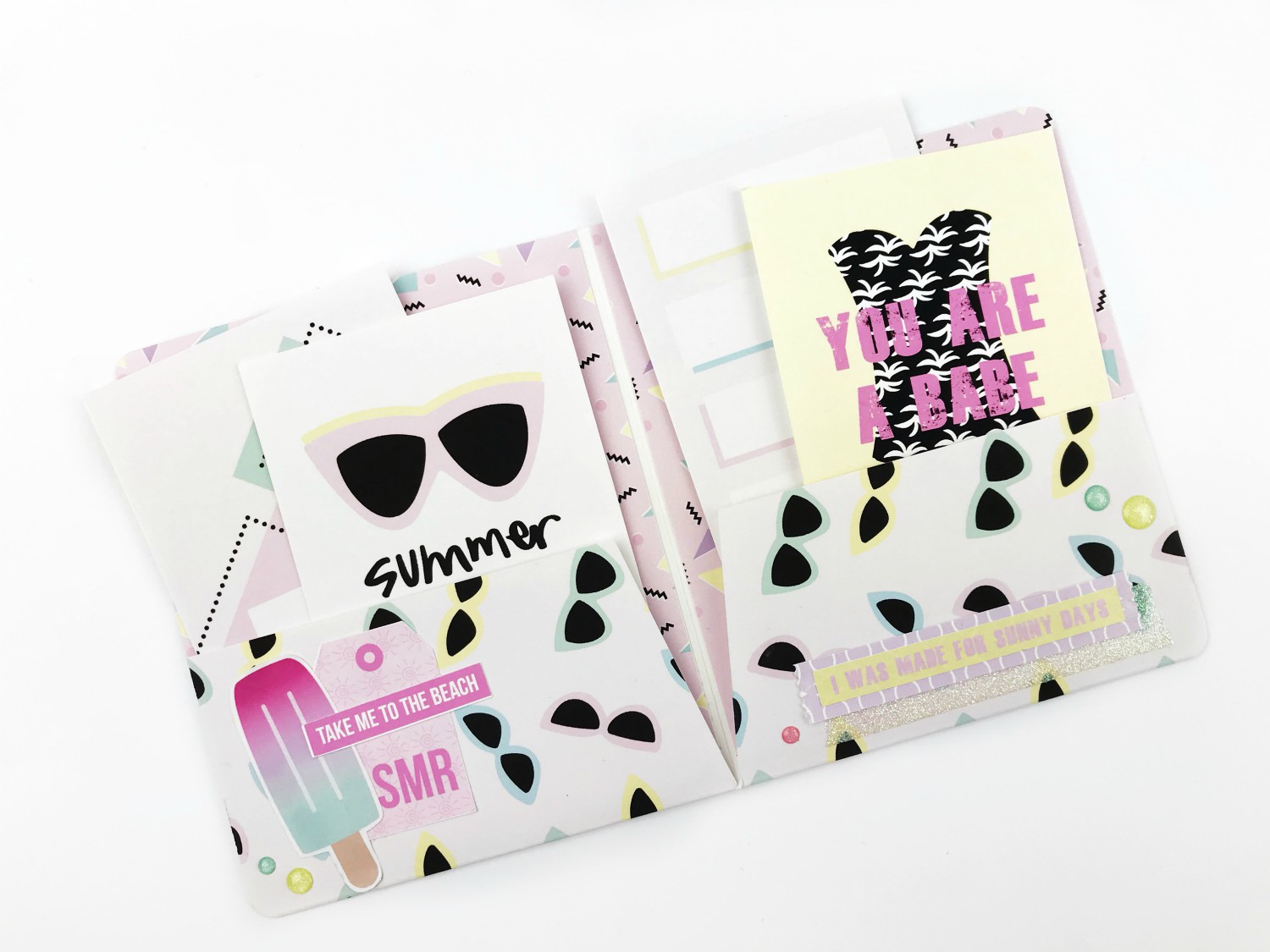 If you give these happy mail pockets a try, don't forget to tag @serenabeecreative and @tombowusa  so we can see!
For more happy mail projects check out the following posts:
If you'd like to see more from me, check out my Youtube channel or join my Crafty Rebelles Community!
Much love,
Serena Bee