Hi, Jessica from BrownPaperBunny here! Today, I want to show you a fun way to do some art journaling with the ABT PRO 5-Packs (which are now available at Michaels Stores). Sticking to the colors in the 5-Packs is an easy way to ensure your journal page looks cohesive. Plus, there are enough different shades to give your page contrast and keep it interesting. Let's get started!
Supplies: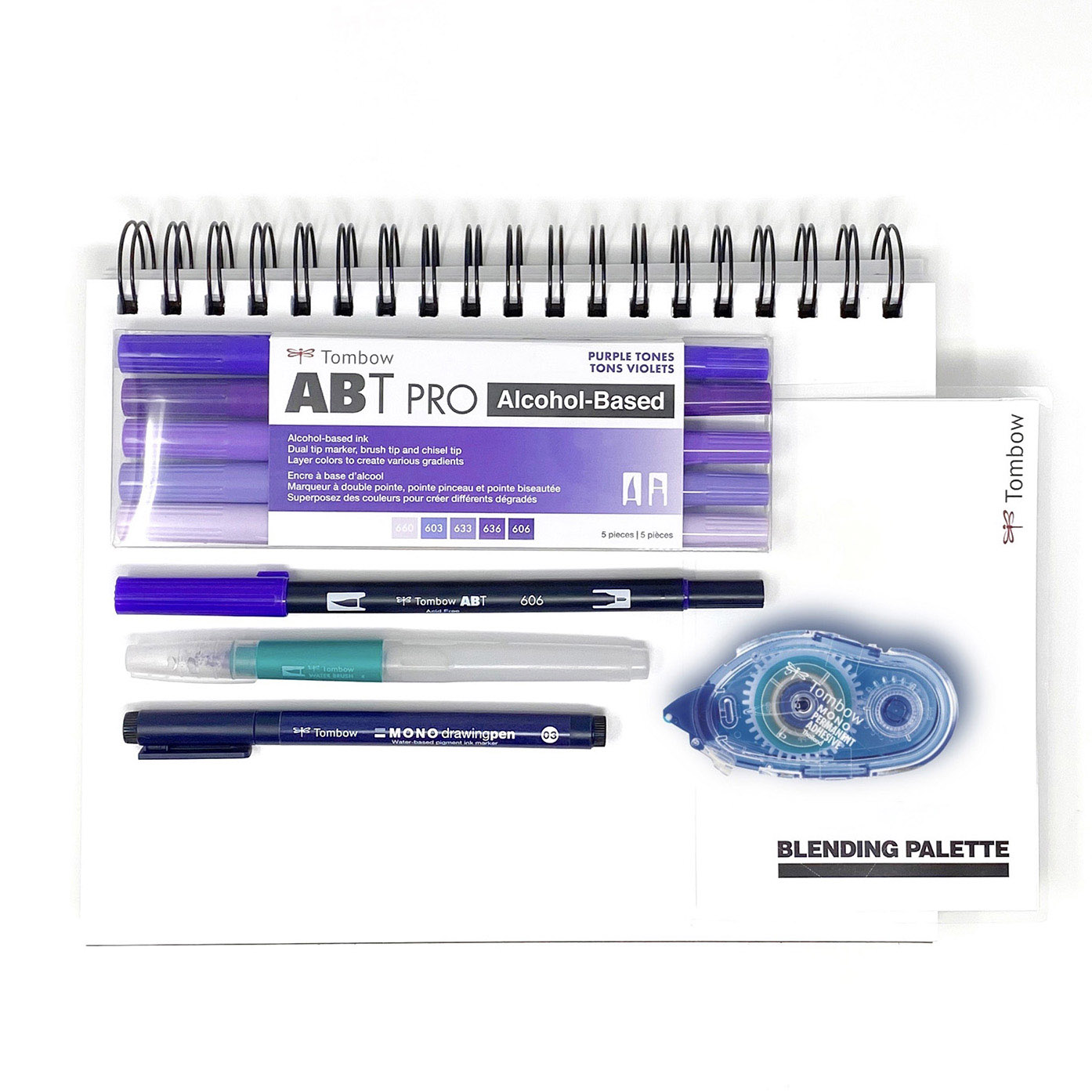 Step 1: Create a Background Wash
This step is optional and I only recommend it if you're using a journal with watercolor or multimedia paper. To create this background, use Dual Brush Pen 603 (Periwinkle) and put some ink onto your Blending Palette. Using a Water Brush or wet paintbrush, pick up the ink and transfer it to your art journal page.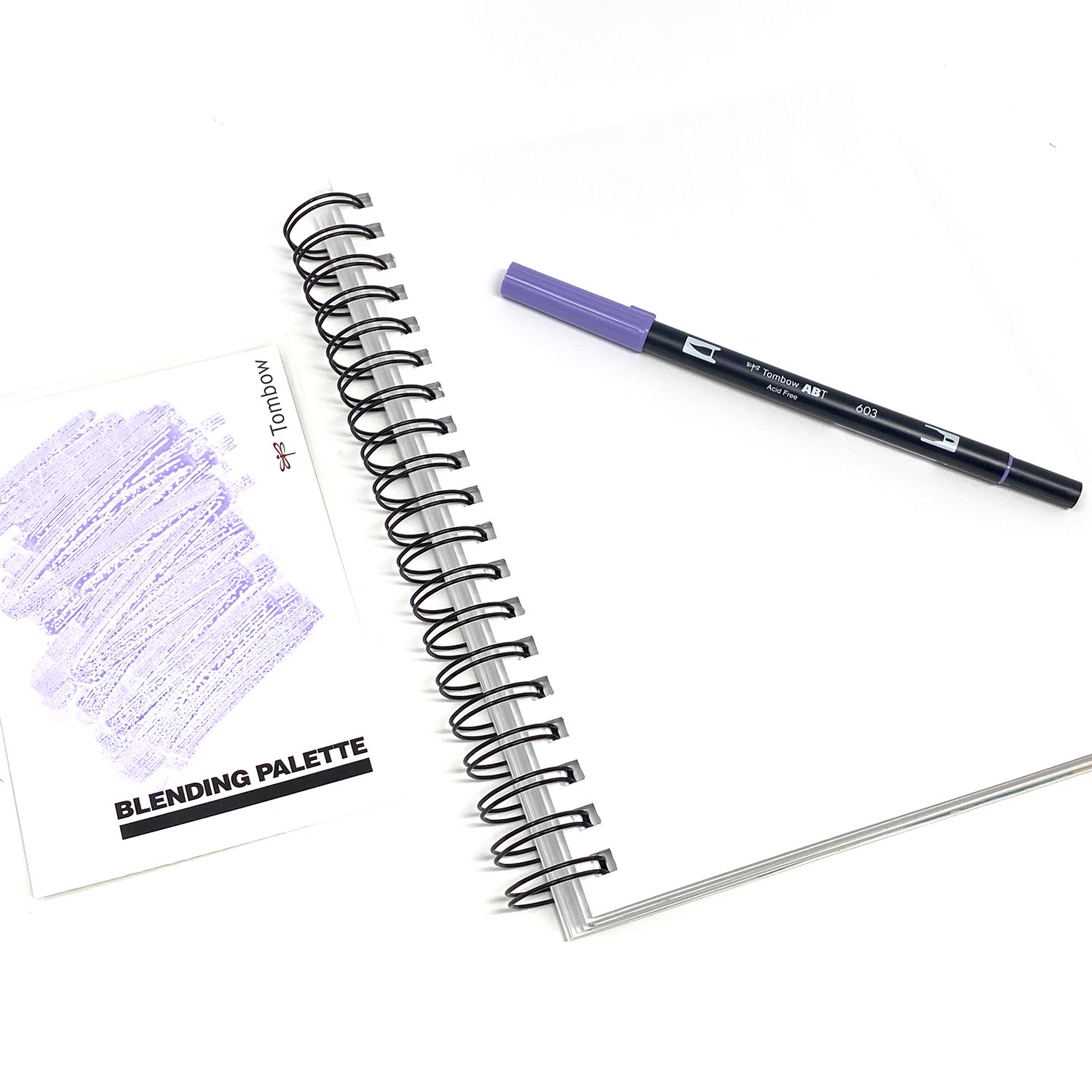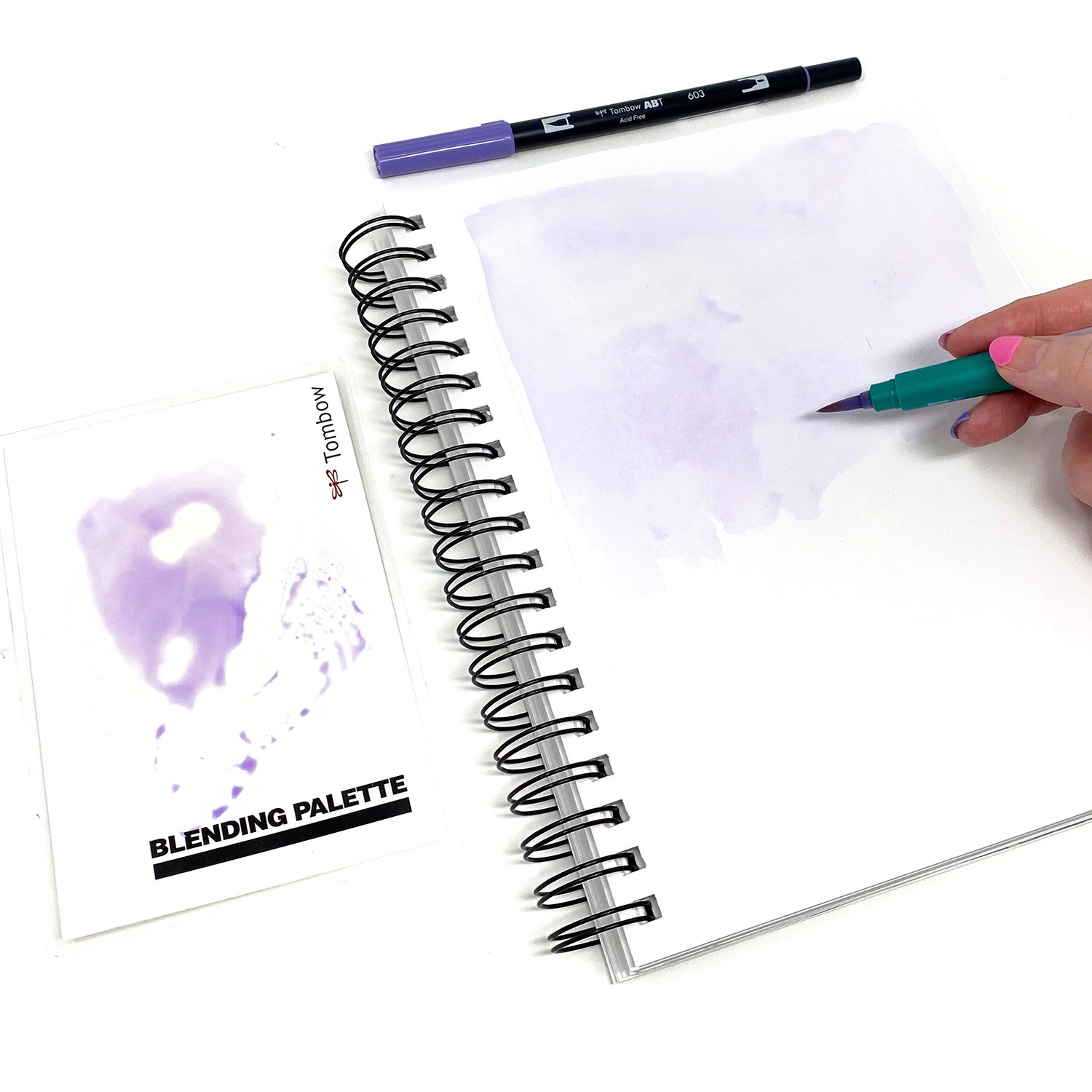 Step 2: Decorate the Background
Once the background wash is dry, use the ABT PRO Markers from your 5-Pack to draw leaves or flowers around some of the edges. Feel free to let them overlap. We are going to add a few different layers to add depth and interest to your page.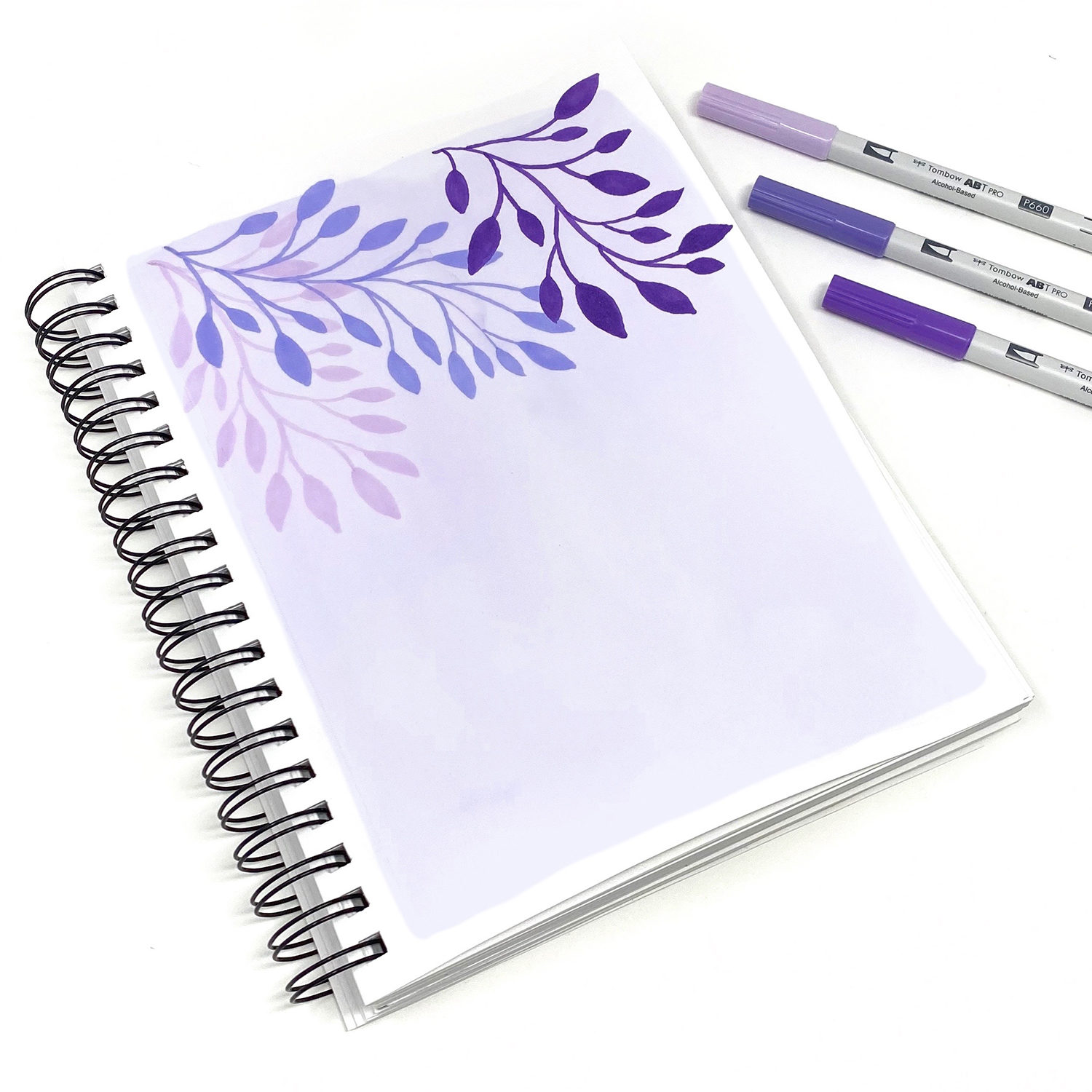 Step 3: Adding Text to Your Art Journaling Page
You can use your MONO Drawing Pens to add some text directly onto your background or write on a separate piece of paper and cut out those sections and stick them down with MONO Adhesive Permanent. If you'd like an uneven edge, just tear them by hand instead of cutting them. That's what I did! You could also add a little piece of washi tape to the tops of the papers as decoration or just color the sticky side of some tape with your ABT PRO Markers (that's what I did). Once you've added in your text, you can fill in any empty spaces with more leaves and flowers if you'd like.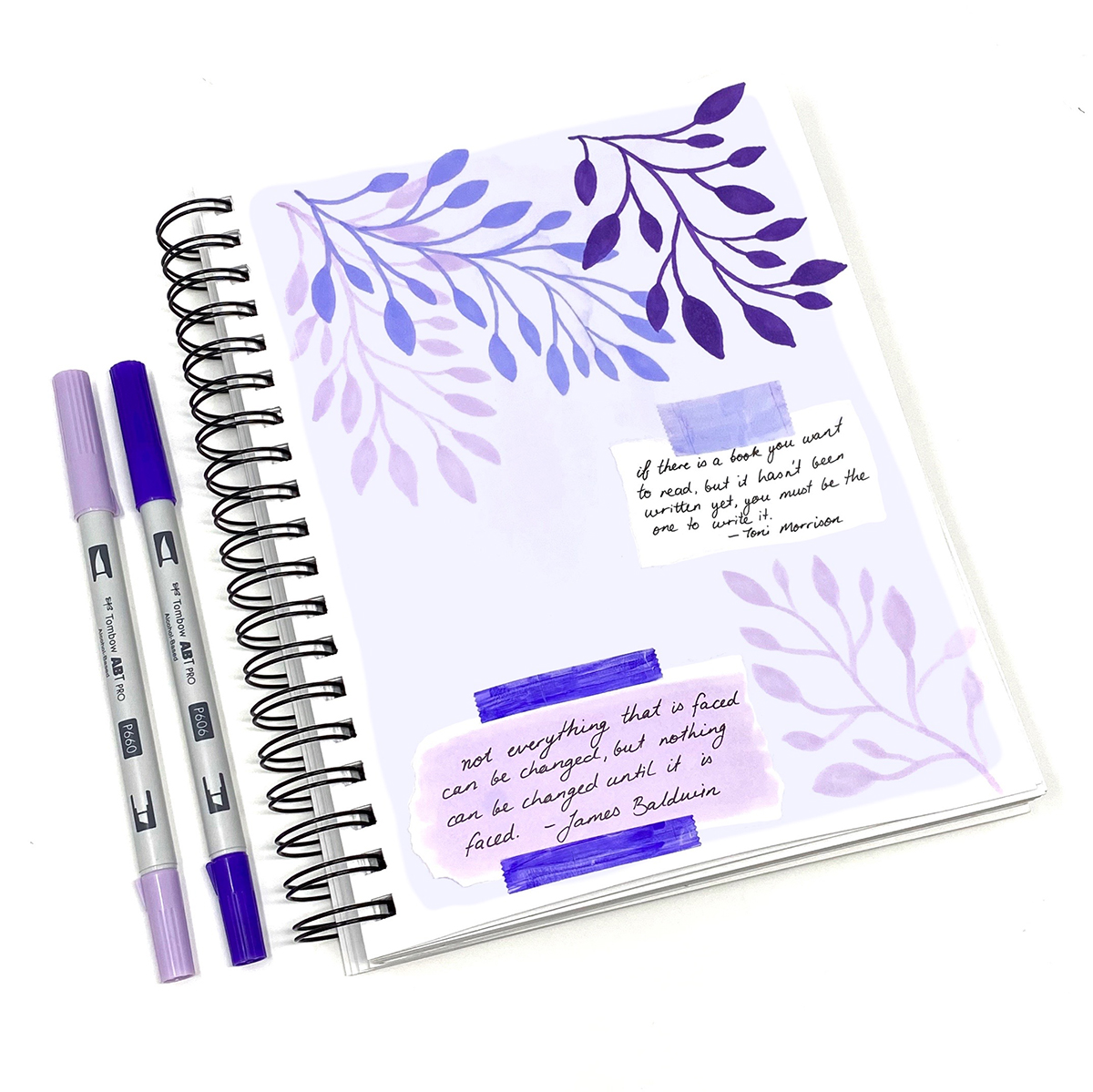 Step 4: Decorative Elements
To add an additional layer of decoration, you can draw flowers, leaves, butterflies or moths onto a separate piece of paper and cut or tear them out and stick them on with your MONO Adhesive Permanent. Sometimes these are just the final touches you need to bring a page together. I also added some dots of ABT PRO Marker ink around the page to add some texture to blank areas.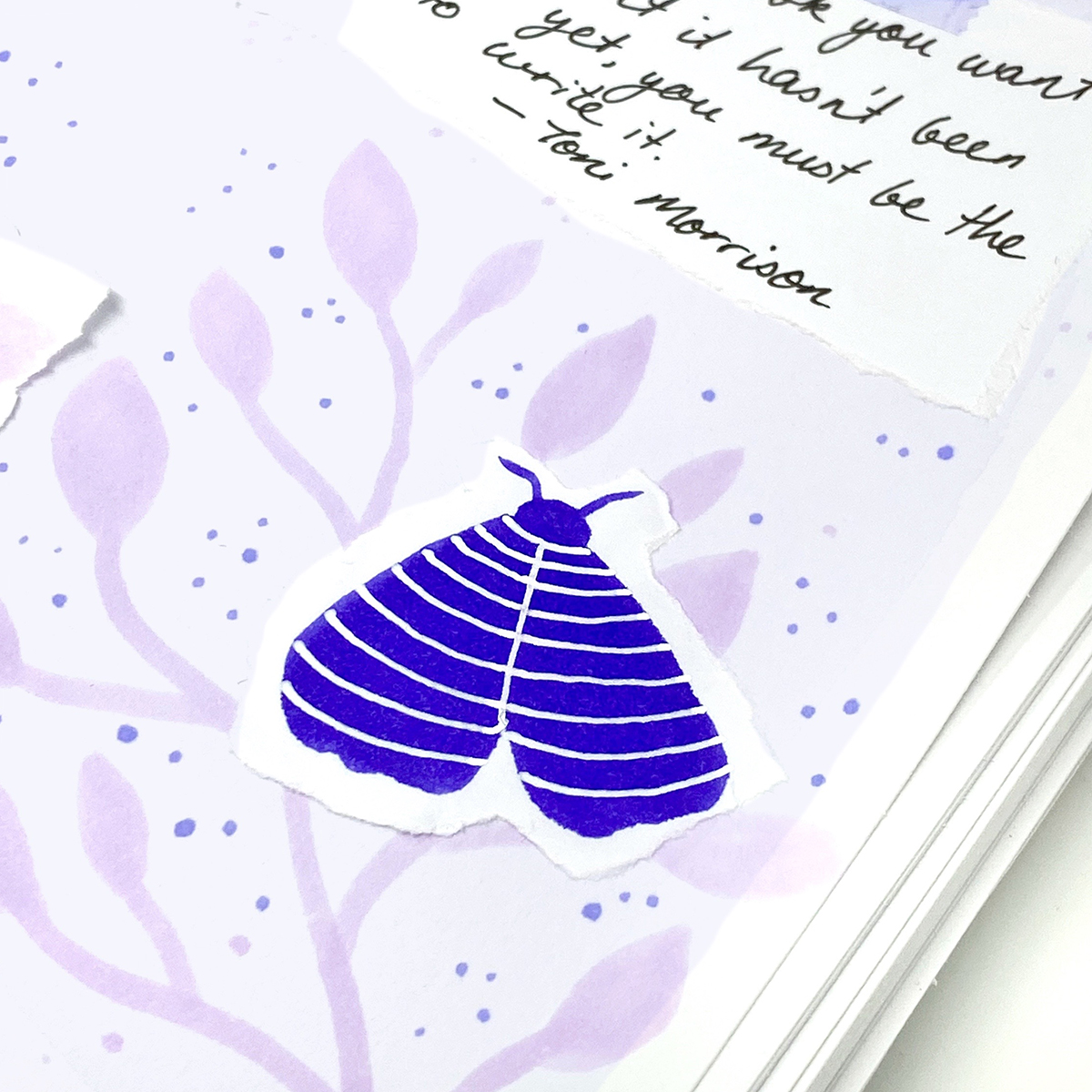 I can't wait to see your journal pages! Share them with us by tagging @TombowUSA and @BrownpPaperBunny on social media!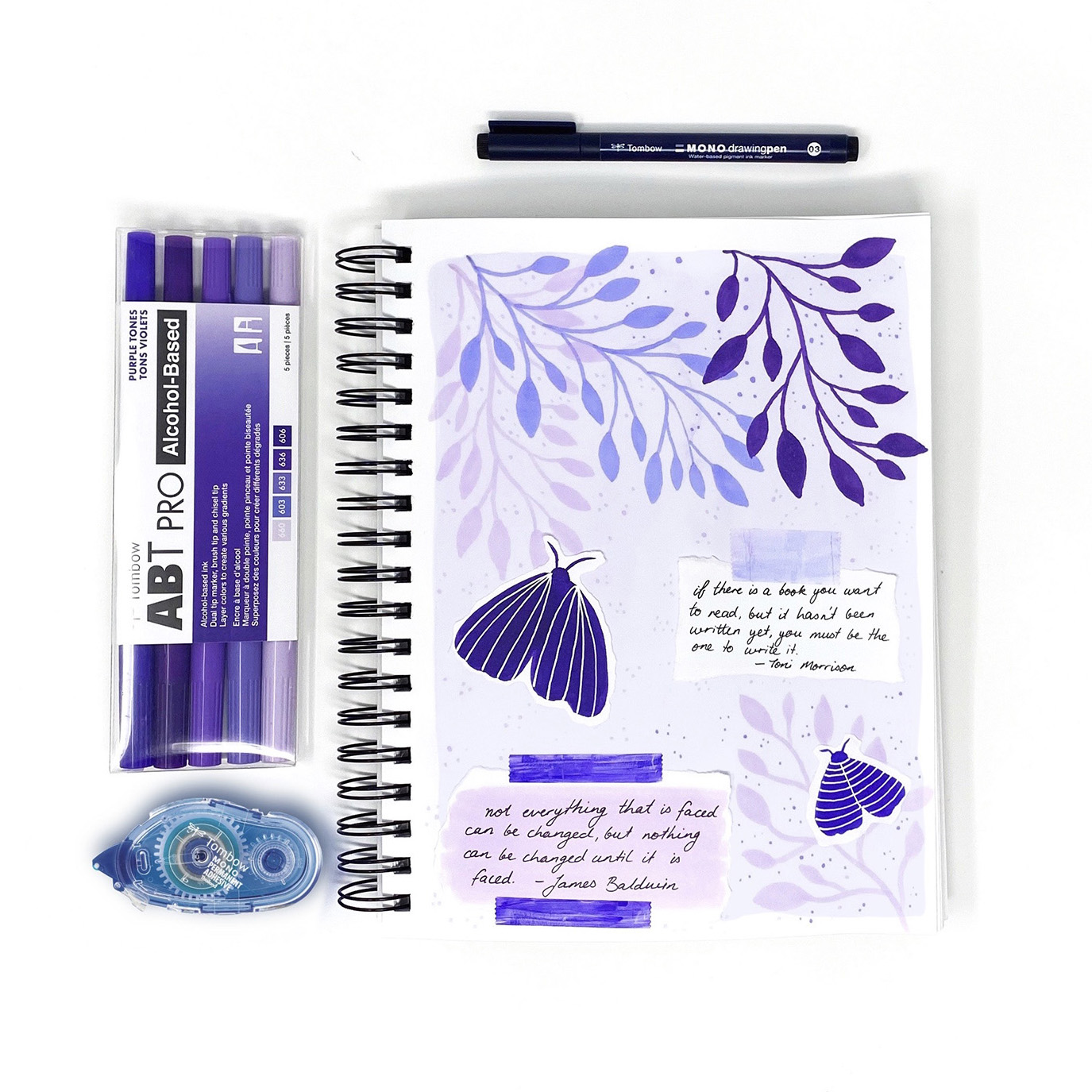 If you're looking for more art journaling ideas, check out Tombow Essentials for Junk Journaling or Create a Paris-Themed Art Journal Page