Hi Tombow fans, this is Jennie! I love all sorts of creative projects. One of my favorite creative outlets is memory keeping. This post is an introduction, but I also want to give the veterans a few tips and ideas.
What is memory keeping?
A way to tell your stories or document your life. Books, albums and photos are proof of our experiences and the people in our life! They are also memories we share with others when we are not there. You can use photos, screenshots, memes, letters and many more things! They say a picture is worth 1,000 words but sometimes we need to add a few more with a pen!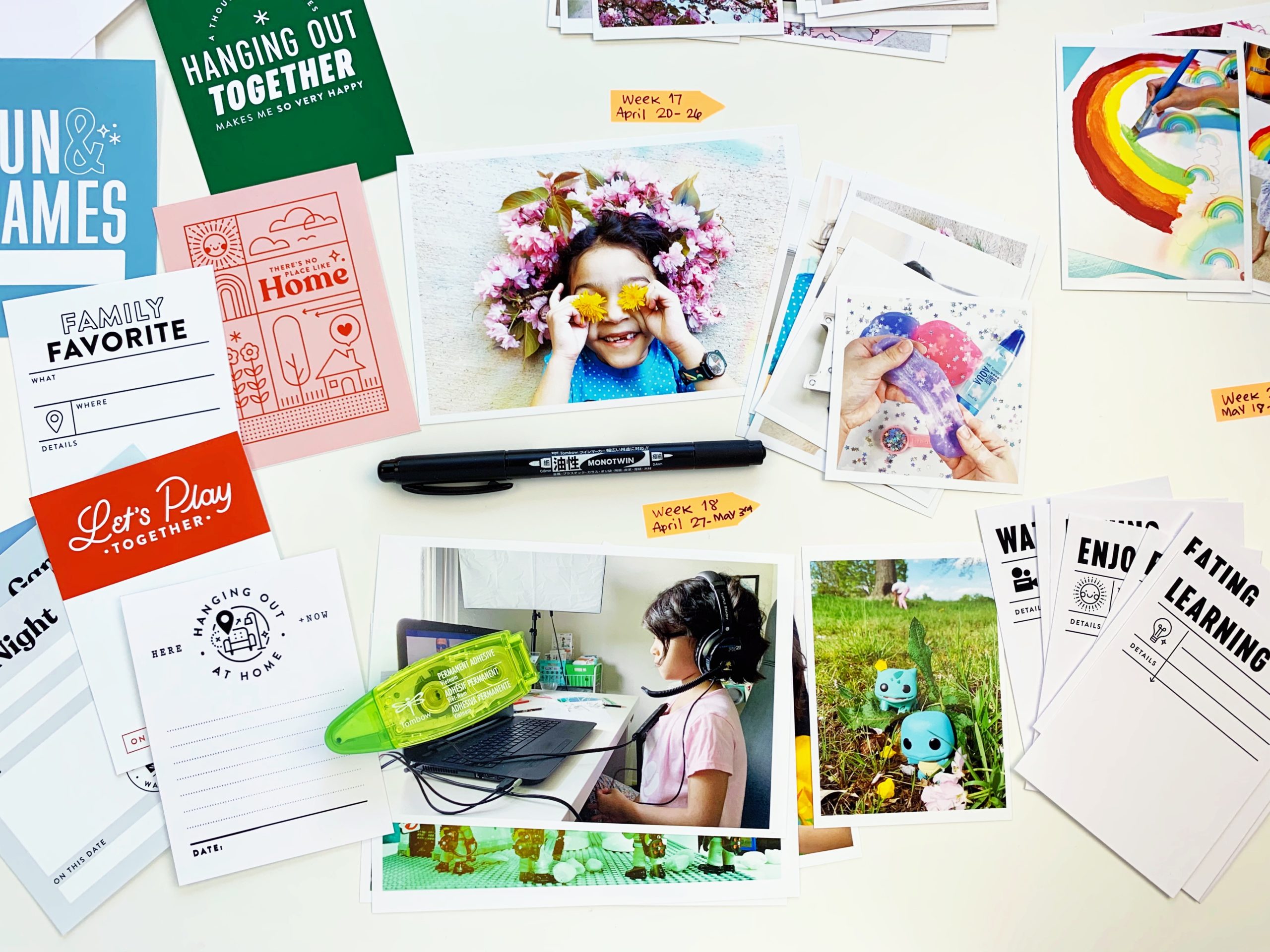 What methods can I use?
There are so many! There is the traditional 12 x 12 scrapbook. However, now there are other sizes like 9 x 12, 8.5 x 11 and 6 x 12. There are mini albums, which can be themed like December Daily®. Another form of a mini album is the traveler's notebooks. These are perfect for documenting travels. My favorite method is Project Life®. It's where I document my life weekly.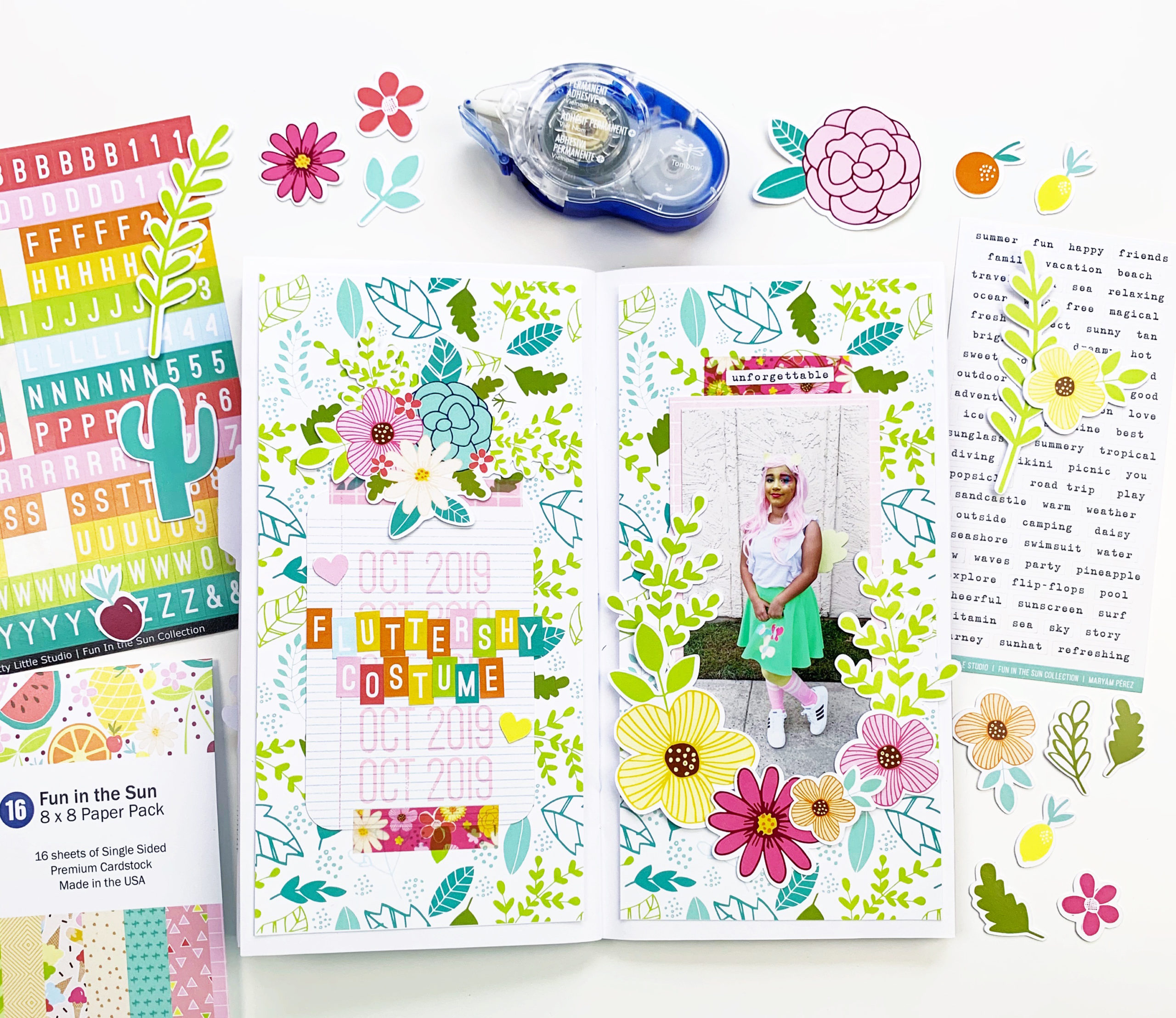 What do I need?
Writing instruments like the Tombow MONO Drawing Pen.  I also like to document in color with the Tombow TwinTone Markers. Make sure you add your handwriting in a few of your projects. It will be treasured by future generations.
Tombow Adhesives: For photos and paper, you will need the Tombow MONO Adhesive + Permanent, the Tombow Mini Glue Tape or the Tombow MONO Permanent Adhesive. For heavy embellishments, I recommend the Tombow Xtreme Adhesive and the Tombow MONO Multi XL Liquid Glue. If you need more information about adhesives, read this adhesives and glues guide.
Photos and ephemera like clothing tags, bags, postcards, packaging, tickets, receipts, magazine pieces, etc.
To embellish your memories, you could use patterned paper, journaling cards, embellishments, stickers and washi tape.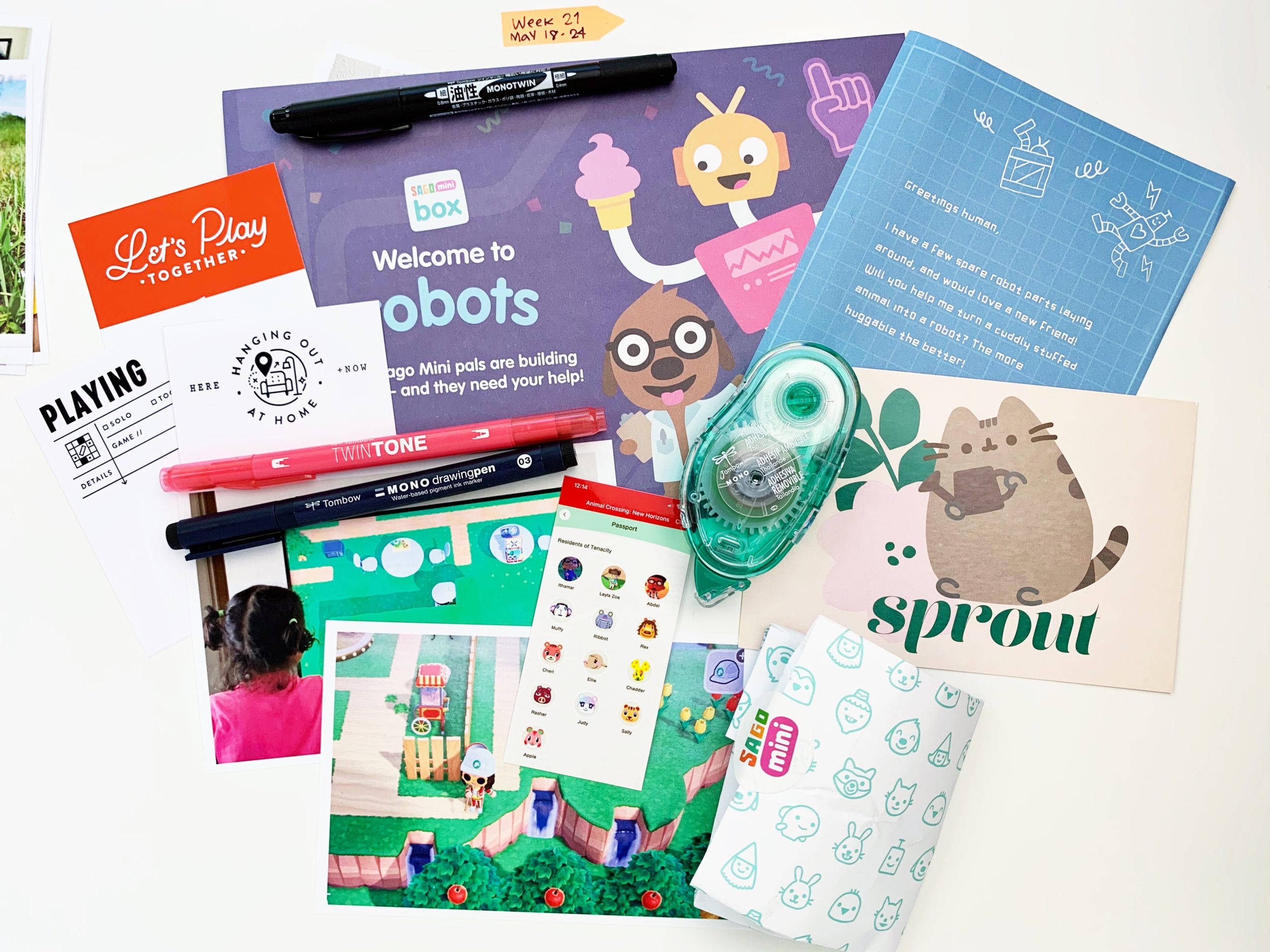 Who should do memory keeping?
One of the biggest myths surrounding memory keeping is that is a hobby for old ladies and moms. Everyone with a story to tell (no matter how small) should do it! I hear a lot of people saying "I don't have kids and I don't go out so much. What would I document?" You can also document trips, your current favorites and more! I discovered this hobby in my mid 20's. I wish I would've discovered it sooner because I would've loved documenting my teens.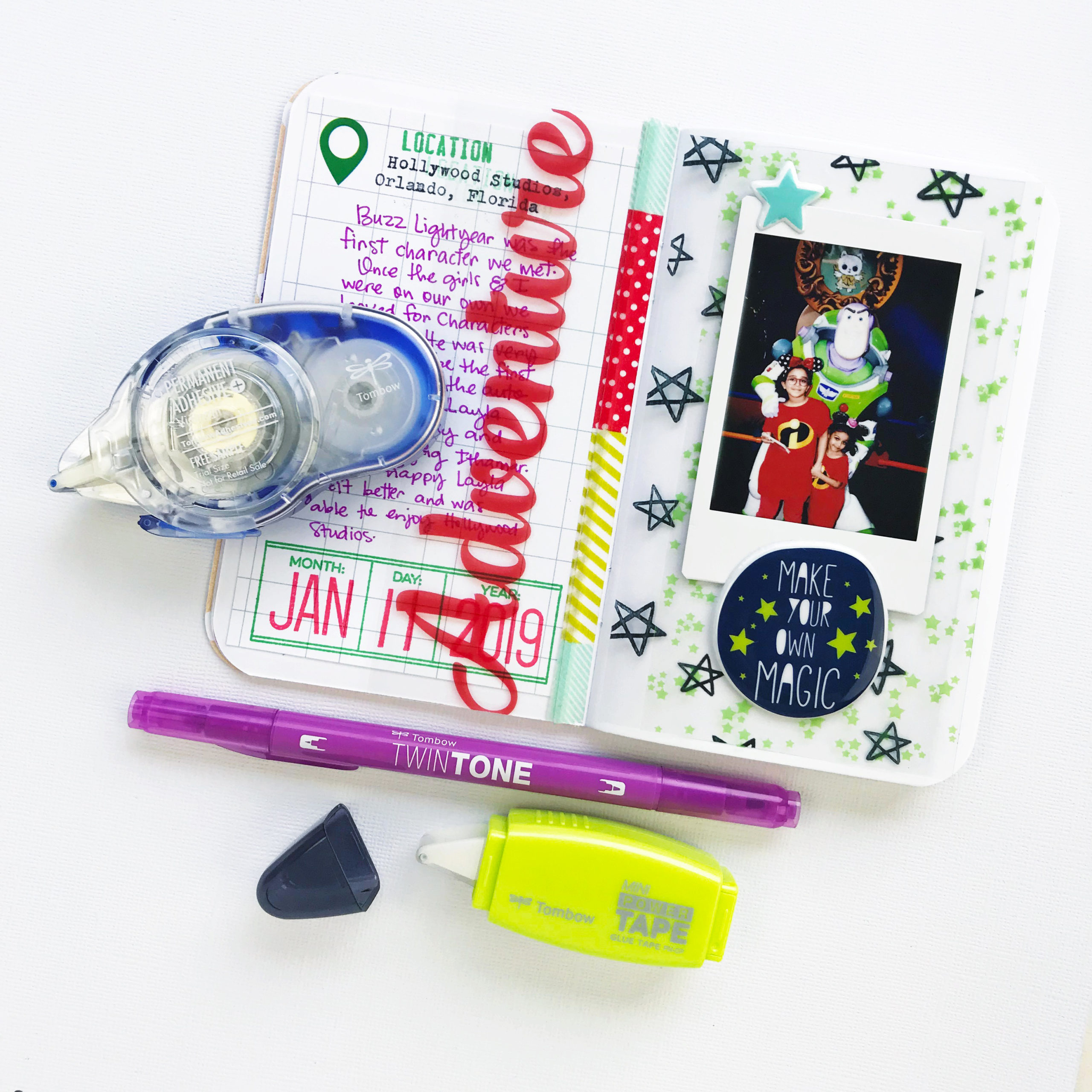 Get creative with photos!
It's great to have a few posed photos, especially when you want to document an outfit or take a family photo. Don't shy away from silly photos or filters. Also, get creative with props and your surroundings. I also like to play with filters from apps like A Color Story. The best photos are candid. For example, when people are talking or laughing. Play with perspective! Take a photo from above or get close to the ground. Change the angle or get close to the subject. Don't forget to take a few selfies.
What can I document?
Everyday life!
Friends
Family
Trips
Holidays
Books
Music
TV Shows
Movies
Recipes
Games
Favorite foods
Seasonal food and drinks
Current projects
News
Outfits
Memes
Screenshots
Your car
Workspace
Sports
Schoolwork
Concerts
Happy Mail
Add videos with QR codes
Whatever you feel worthy of documenting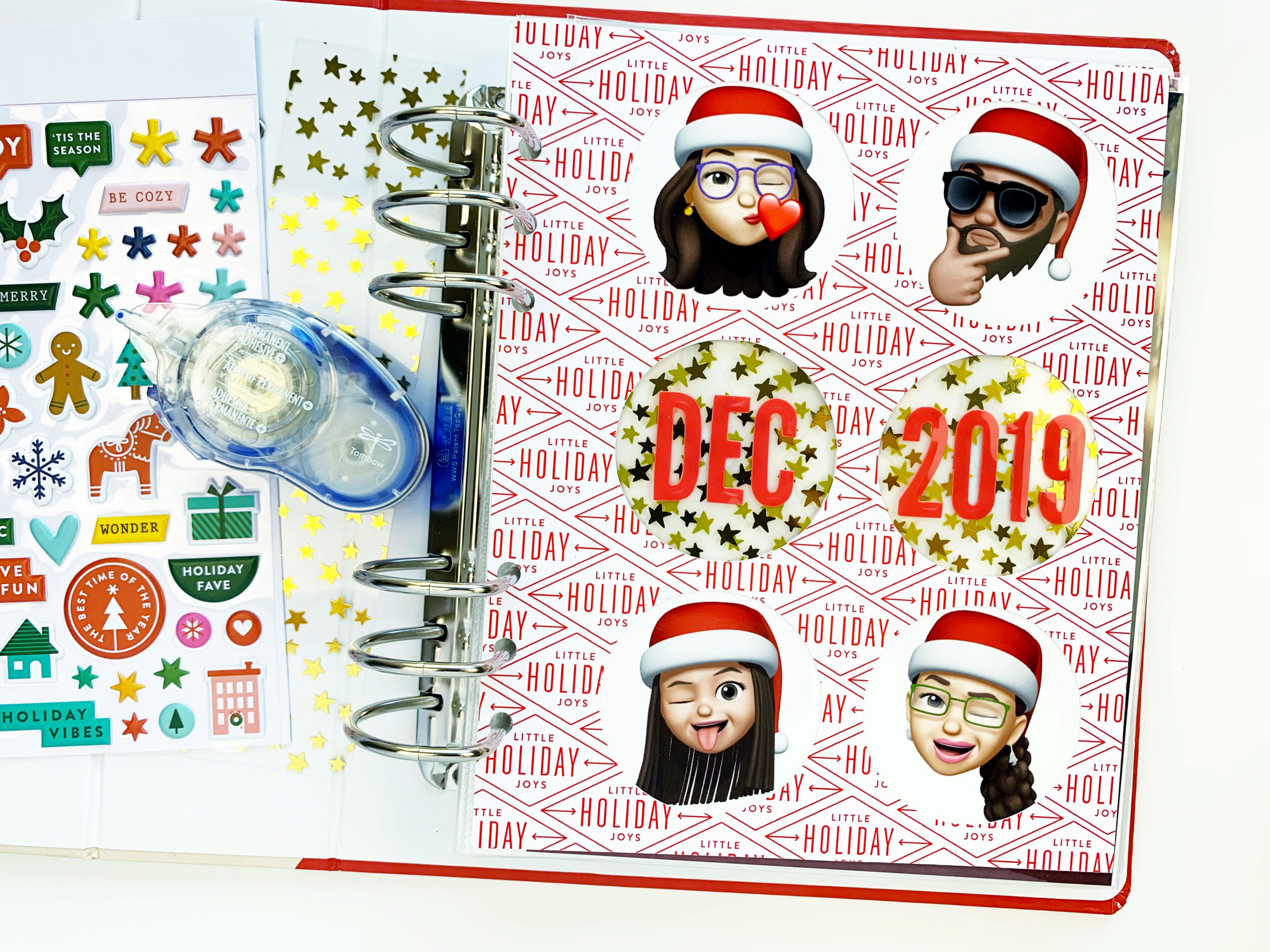 Do I document the good, the bad or the ugly?
That is a very personal choice. I personally don't like to include sad moments in my memory keeping. However, it can help people heal and process their feelings. You don't have to share those thoughts with others if you don't want to.
I hope this post helps the aspiring memory keepers! If you have any questions, you can reach out to me on Instagram or Facebook. Take care!