Hello everyone, Ali LePere here! Today, I'm going to walk you through an easy watercolor floral illustration project! Using Tombow Dual Brush Pens for brush calligraphy is how I discovered these markers. Did you know they are also great for watercoloring? Using them with the Tombow Water Brushes is an incredibly simple way to add color to projects. Follow along to see how I do so in this name card tutorial!
Supplies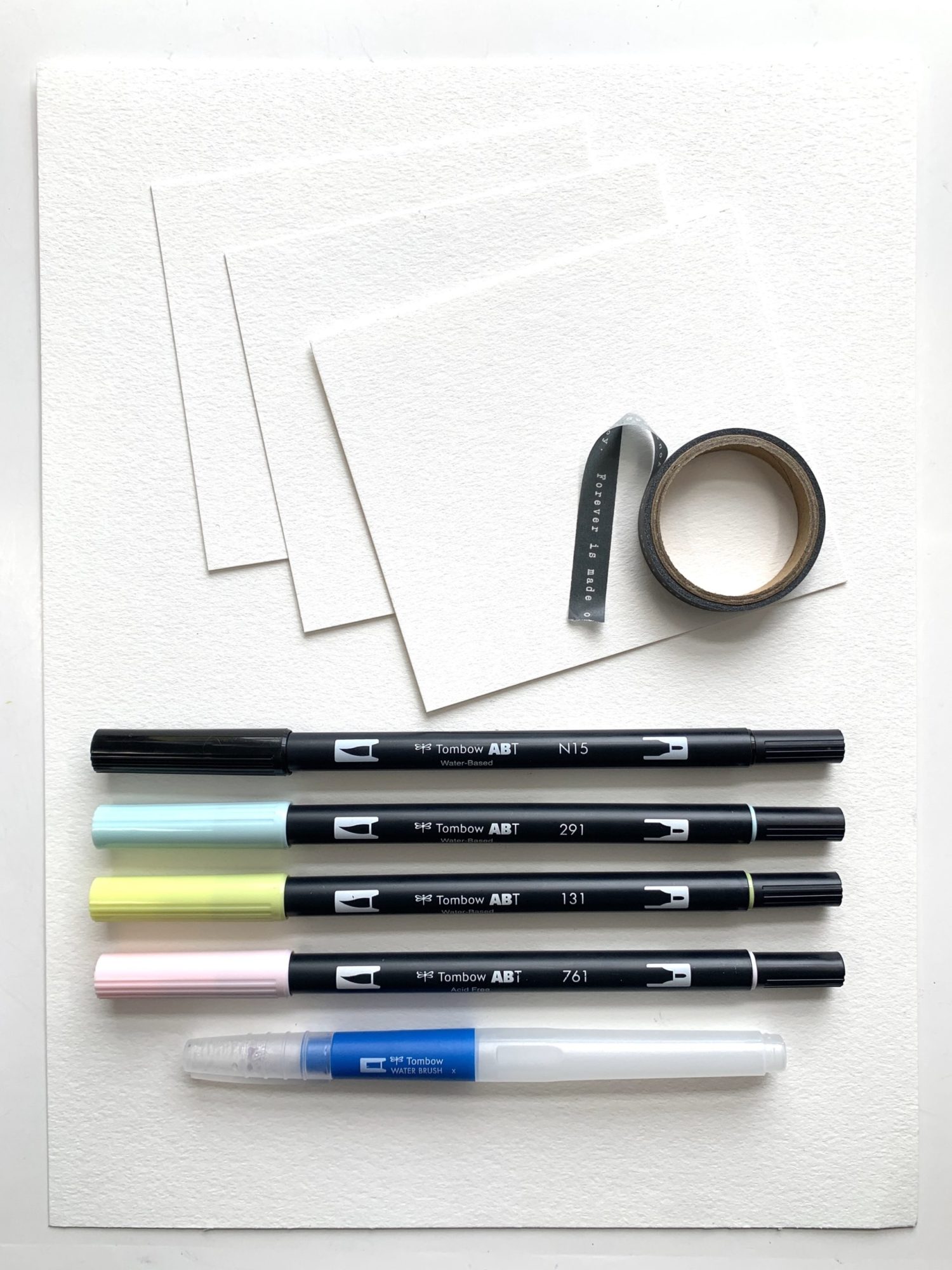 Washi tape

Watercolor paper
Step 1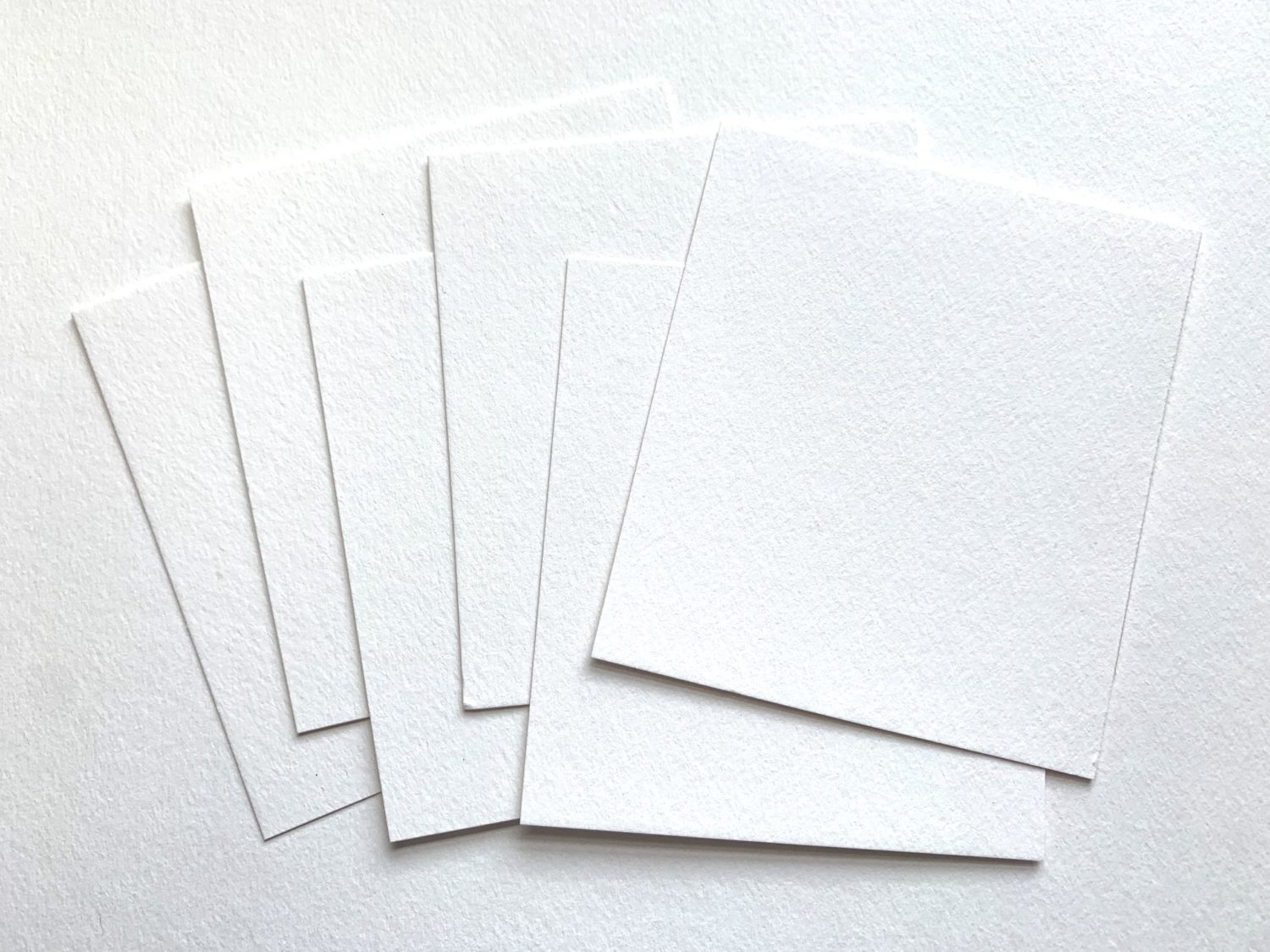 I already had some 4×5.5 inch watercolor paper cards cut, so I decided to use those. I had cut these cards from a 9×12 piece of watercolor paper. The dimensions aren't important as long as they're big enough to draw on. 
Step 2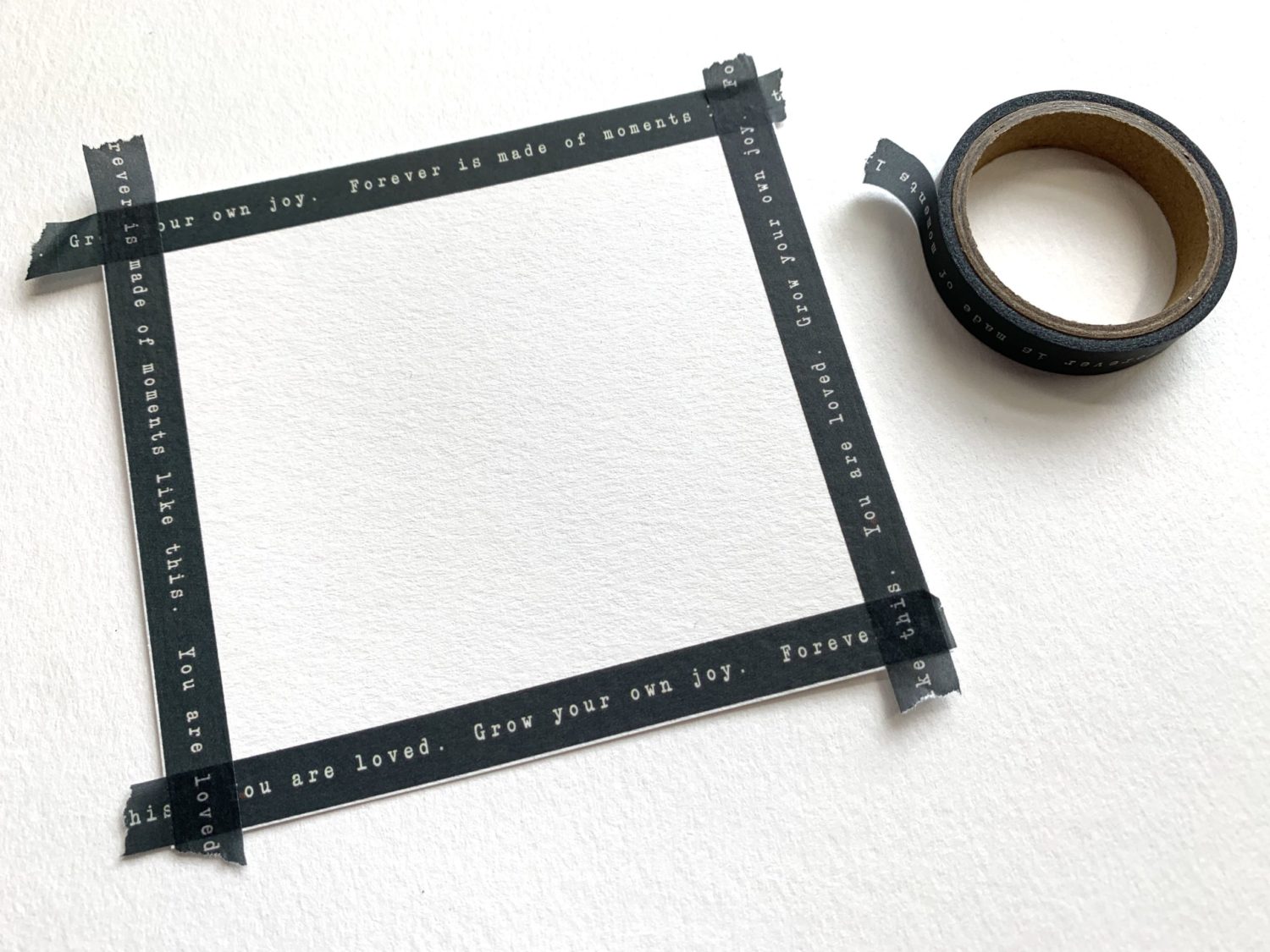 I applied washi tape to the border of my watercolor card. I chose a washi that measured about a centimeter in width because I didn't want the border of my name card to be too wide.
Step 3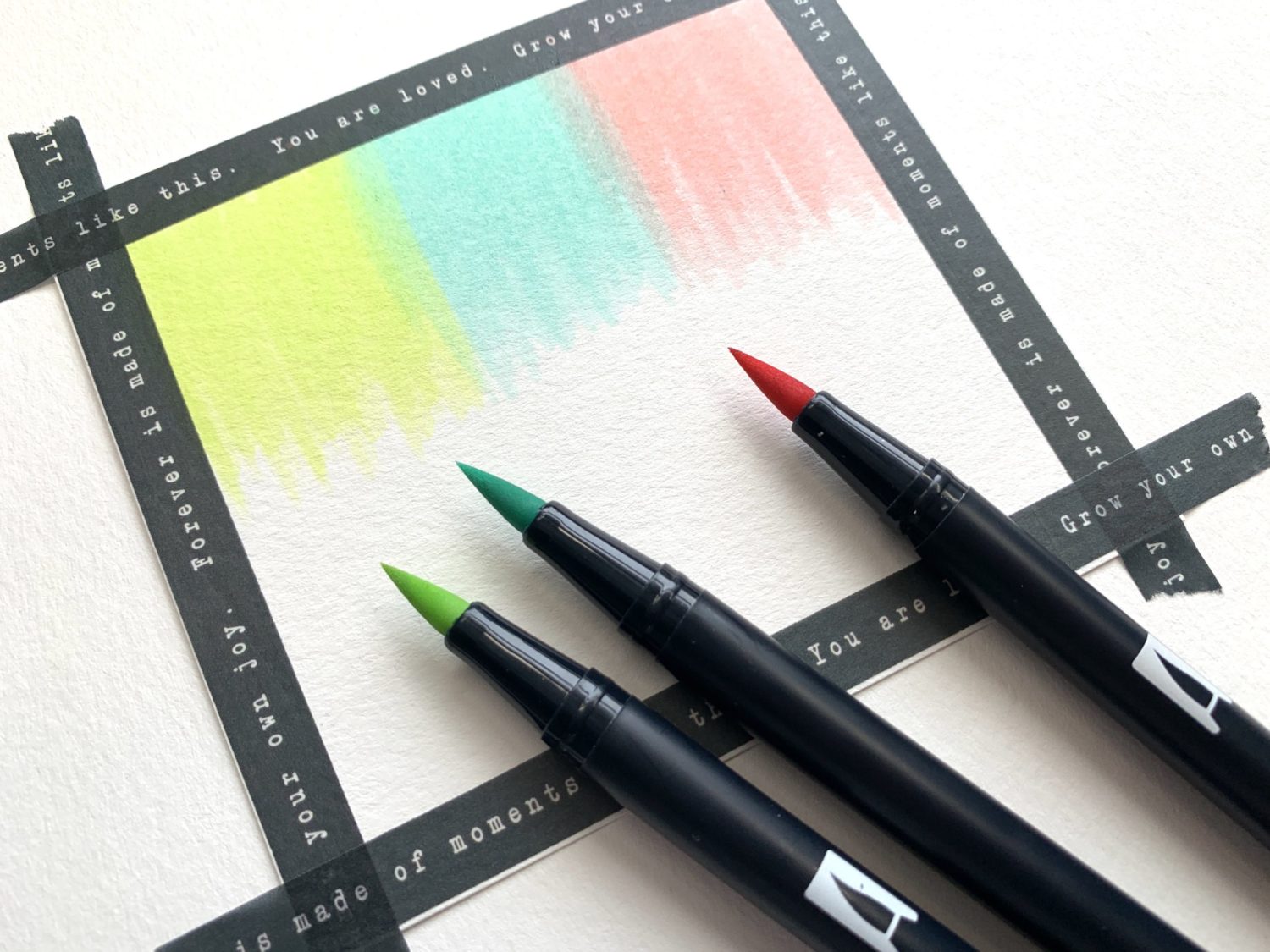 I used the brush end of Dual Brush Pens in 131, 291 and 761 to color in the top half of my watercolor paper. I colored downward with Dual Brush Pen 131 for about one third, Dual Brush 291 for another third, and then Dual Brush Pen 761 for the remaining third. Since I brushed downward with the markers, the end of each brushstroke was where the ink was the lightest. Doing this helped me in the next step.
Step 4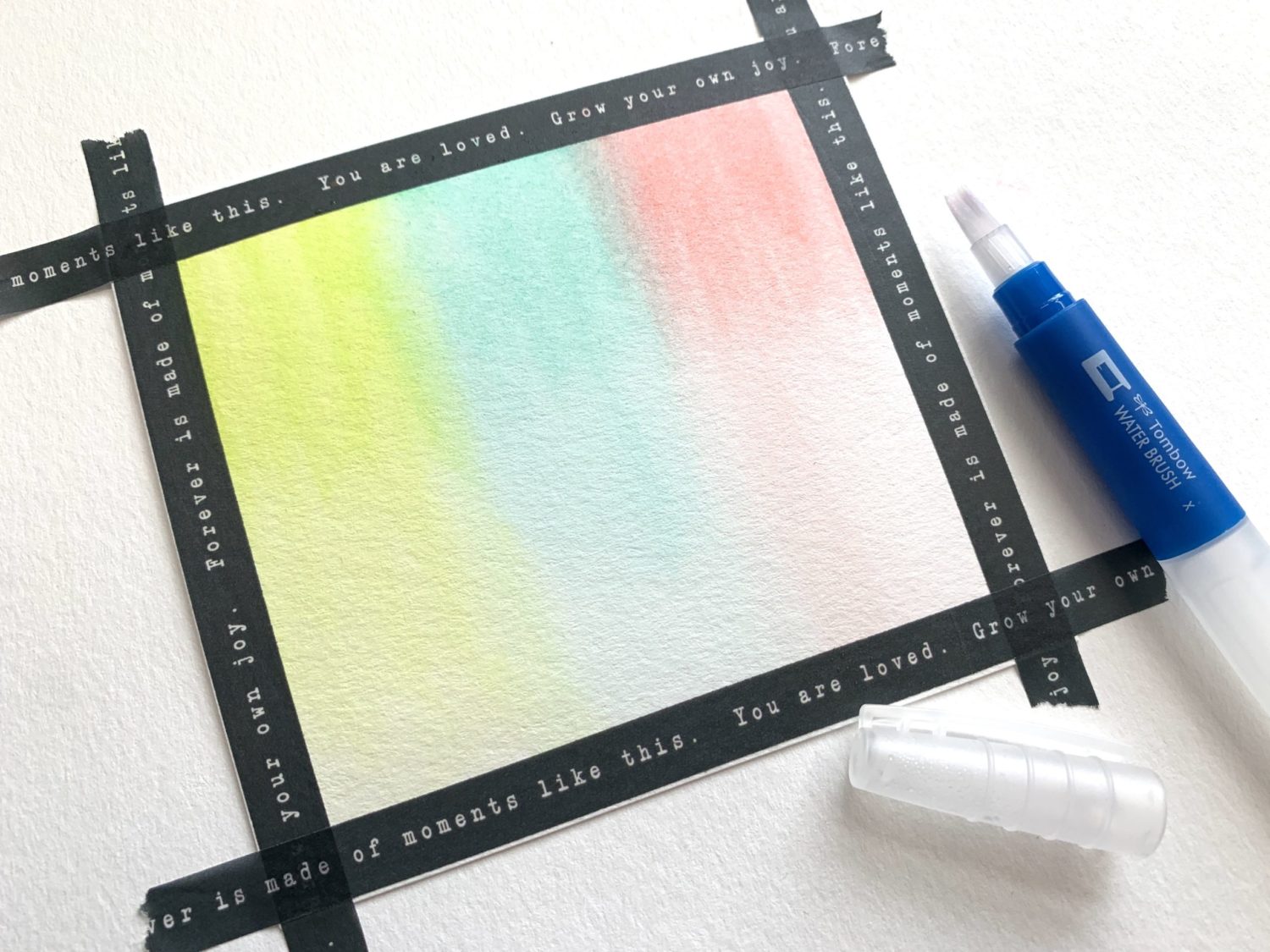 I used my flat Water Brush to wet the ink from the previous step. My goal was to get the colors to go from dark to as light as possible in a seamless gradient. Since the bottom of each brushstroke was lightest, that gradual gradient was easier for me to achieve.
Step 5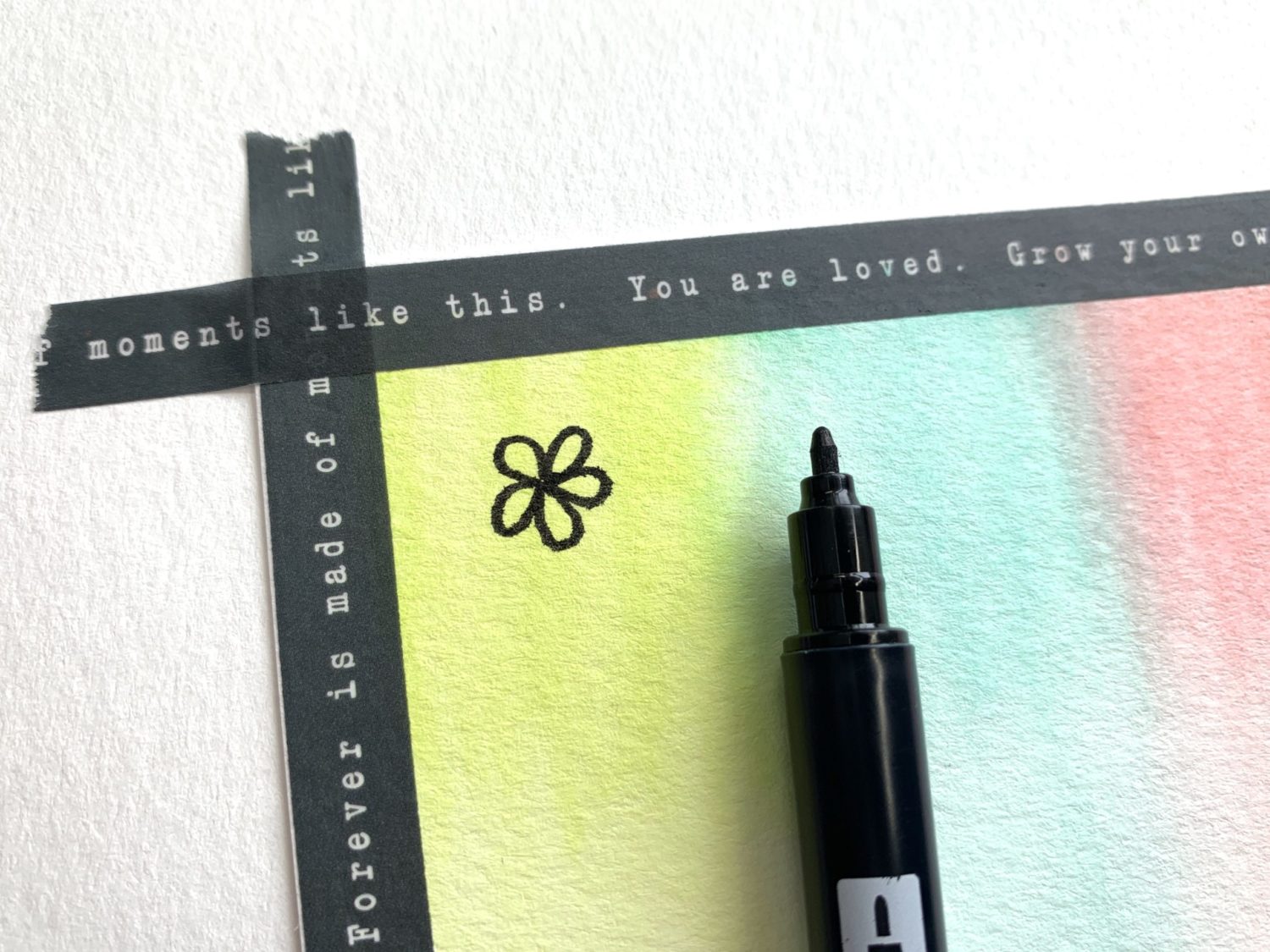 Once the paper was dry, I started to draw my first flower. I used the bullet tip of Dual Brush PenN15 to draw a small five-petal flower shape.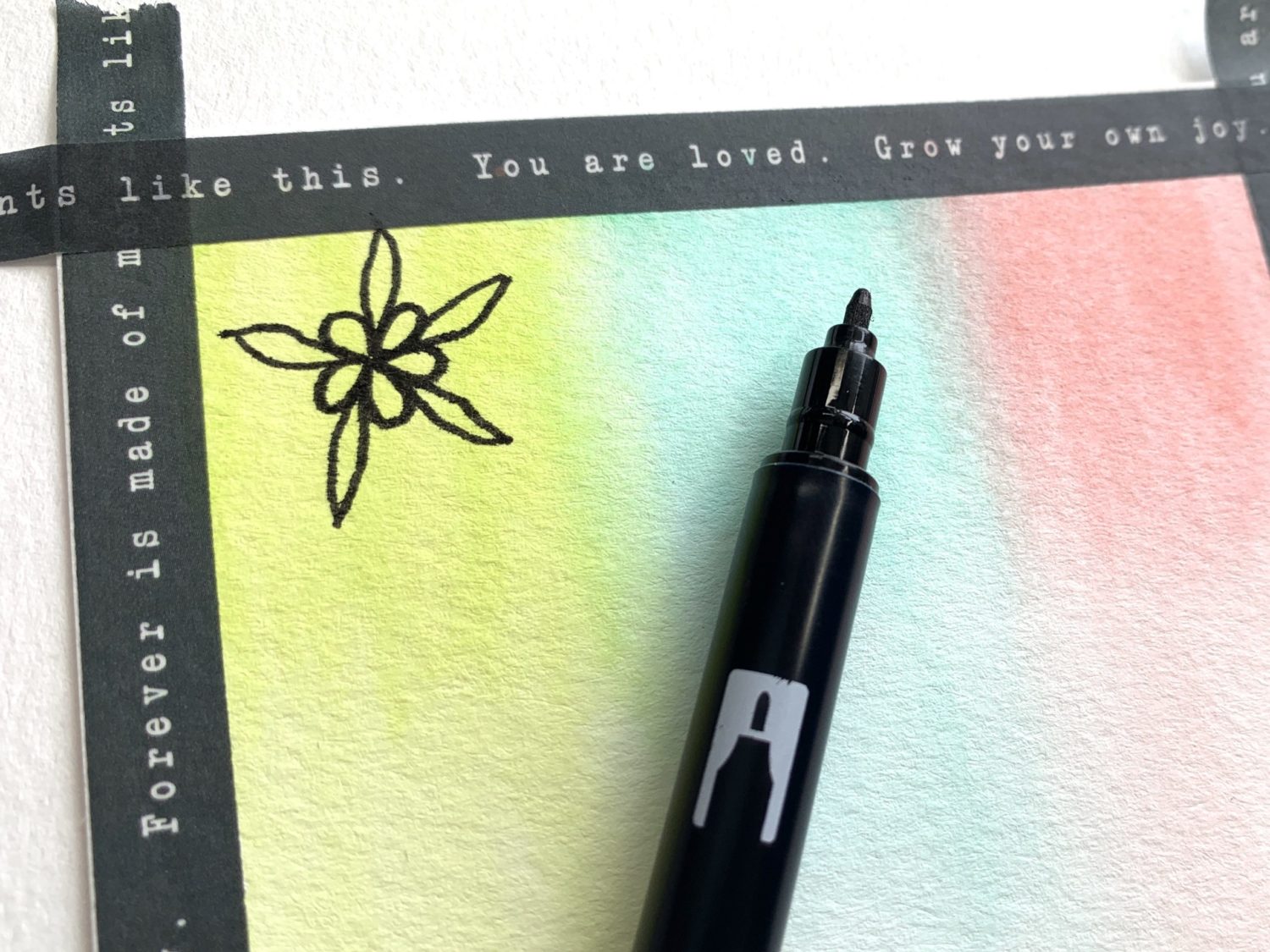 Then, I added thin leaf shapes in between each flower.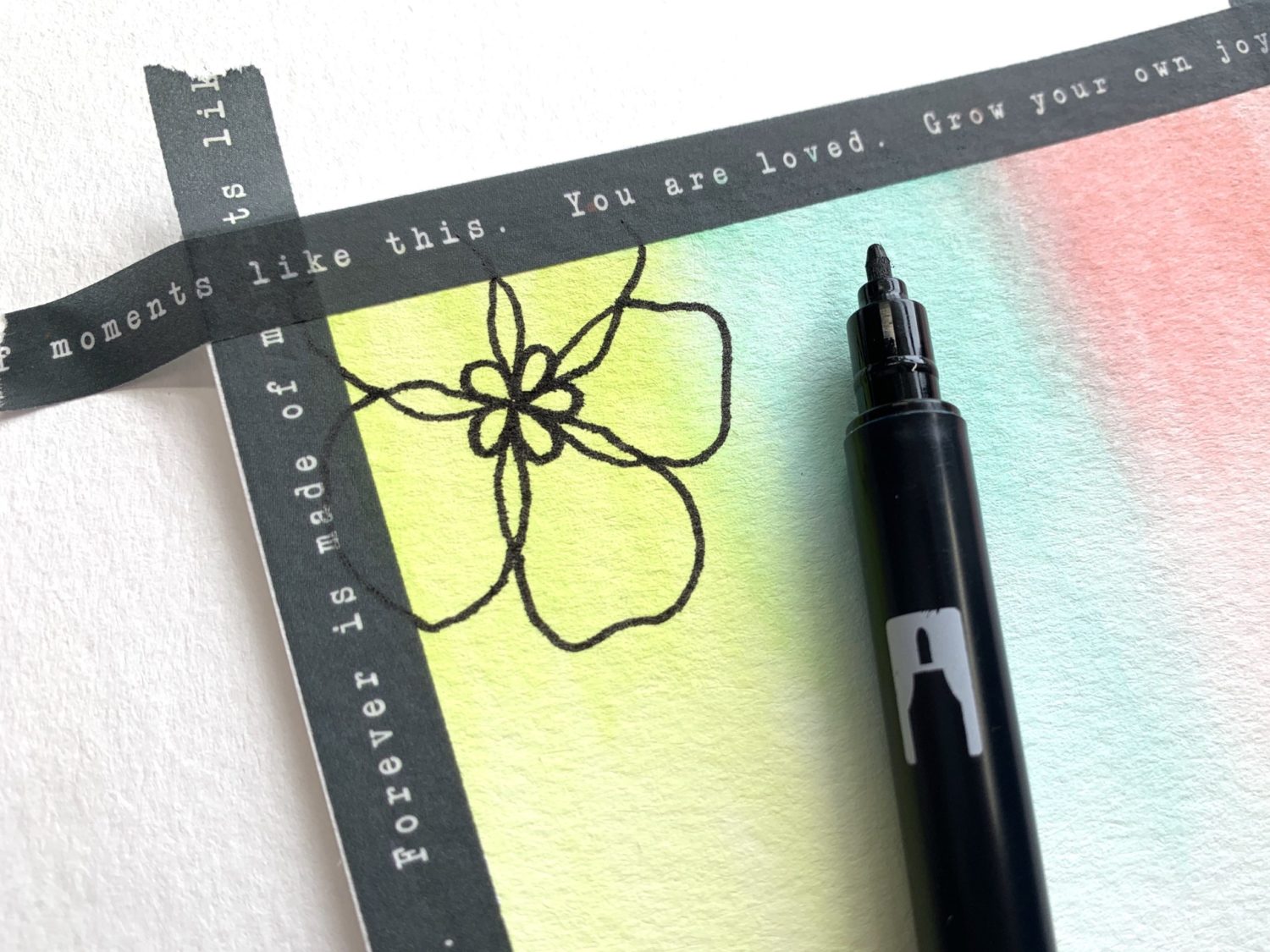 Next, I drew five large petals by connecting the top tip of each thin leaf shape.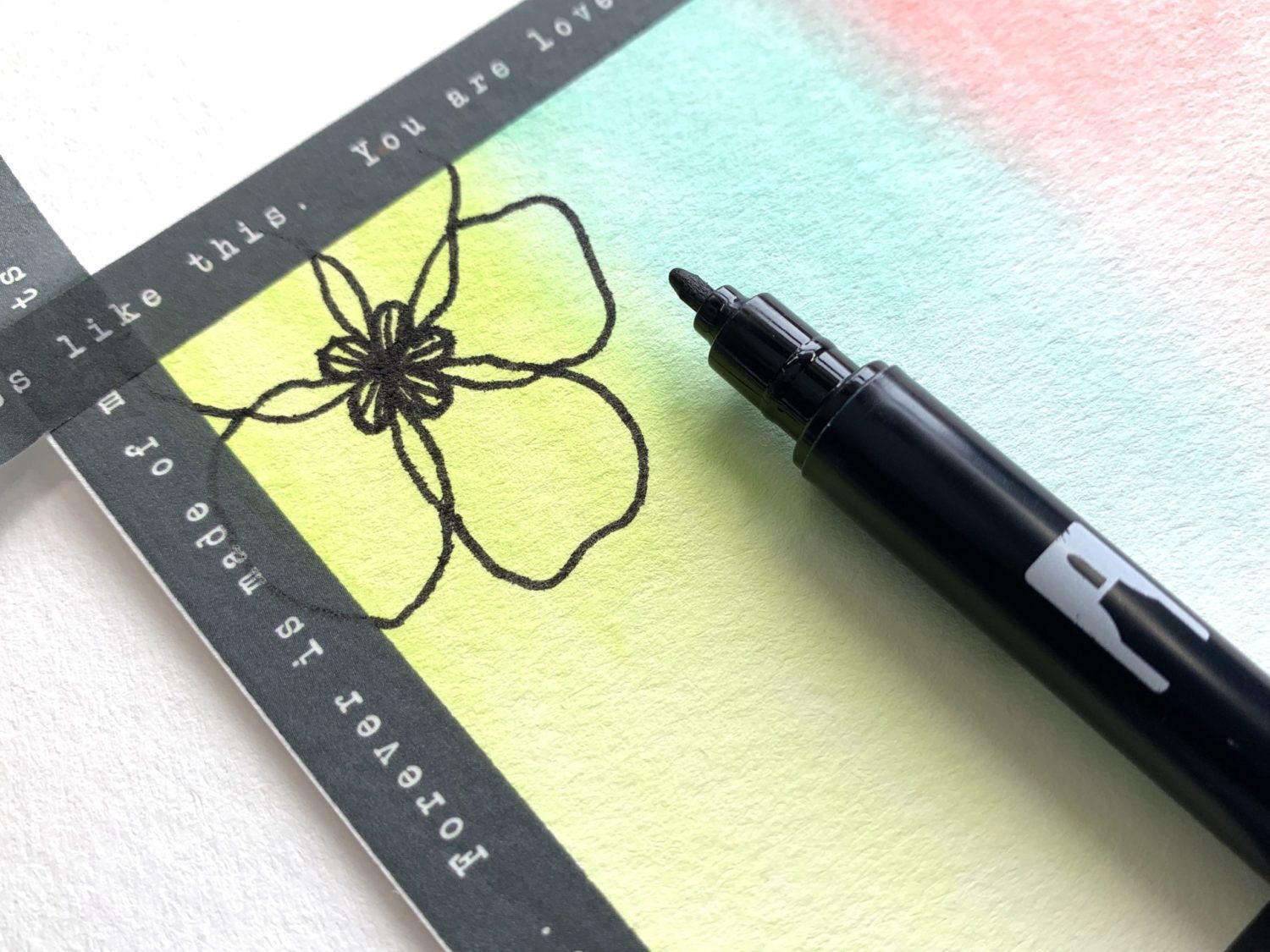 Finally, I added some small lines to that small flower I started with.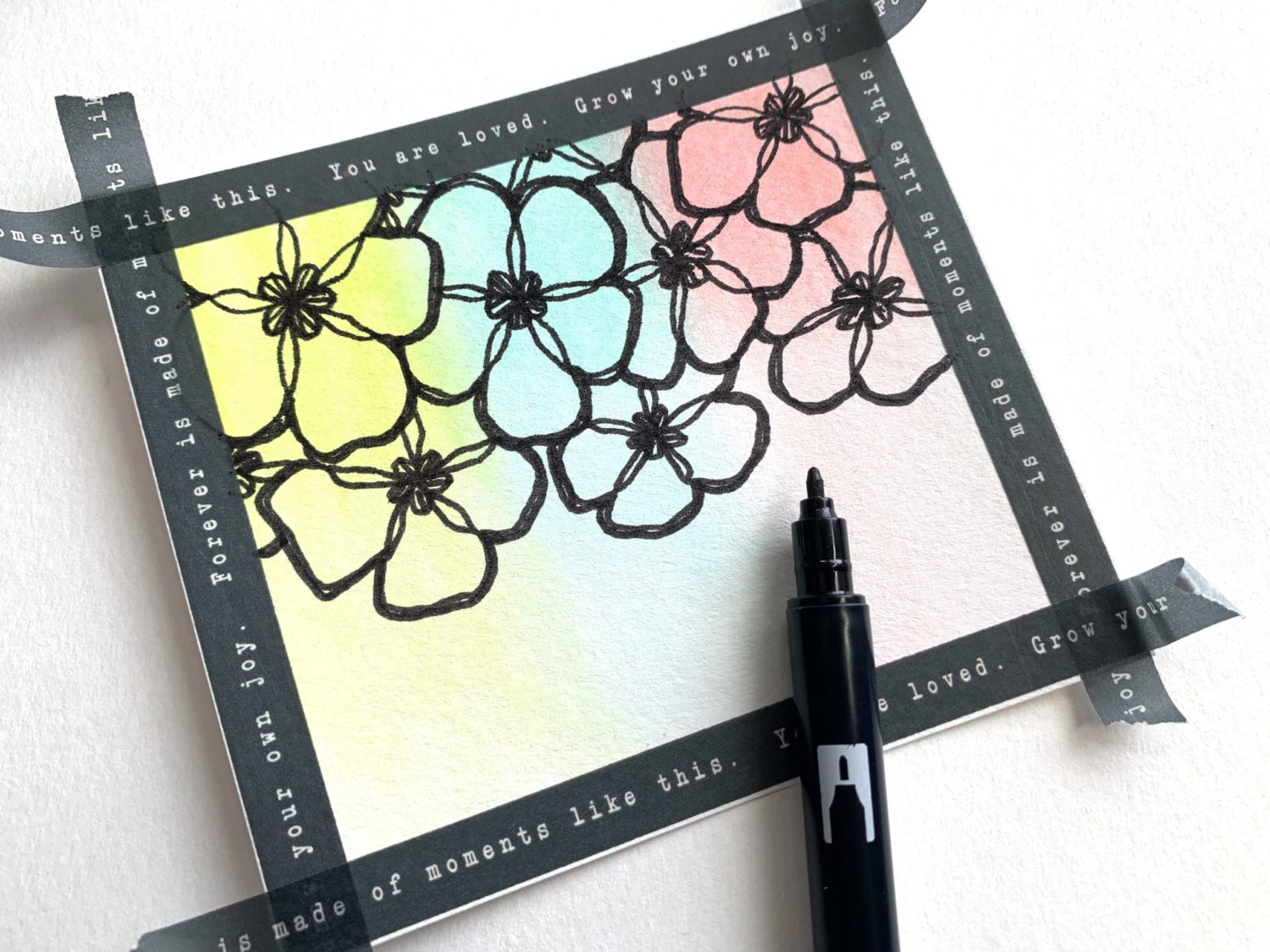 I drew this flower repeatedly, filling in the top half of the watercolor card. Since the bullet end of the Dual Brush Pen produces one consistent line weight, I decided to draw a heavier edge around each flower. This helped each individual flower pop out a little better.
Step 6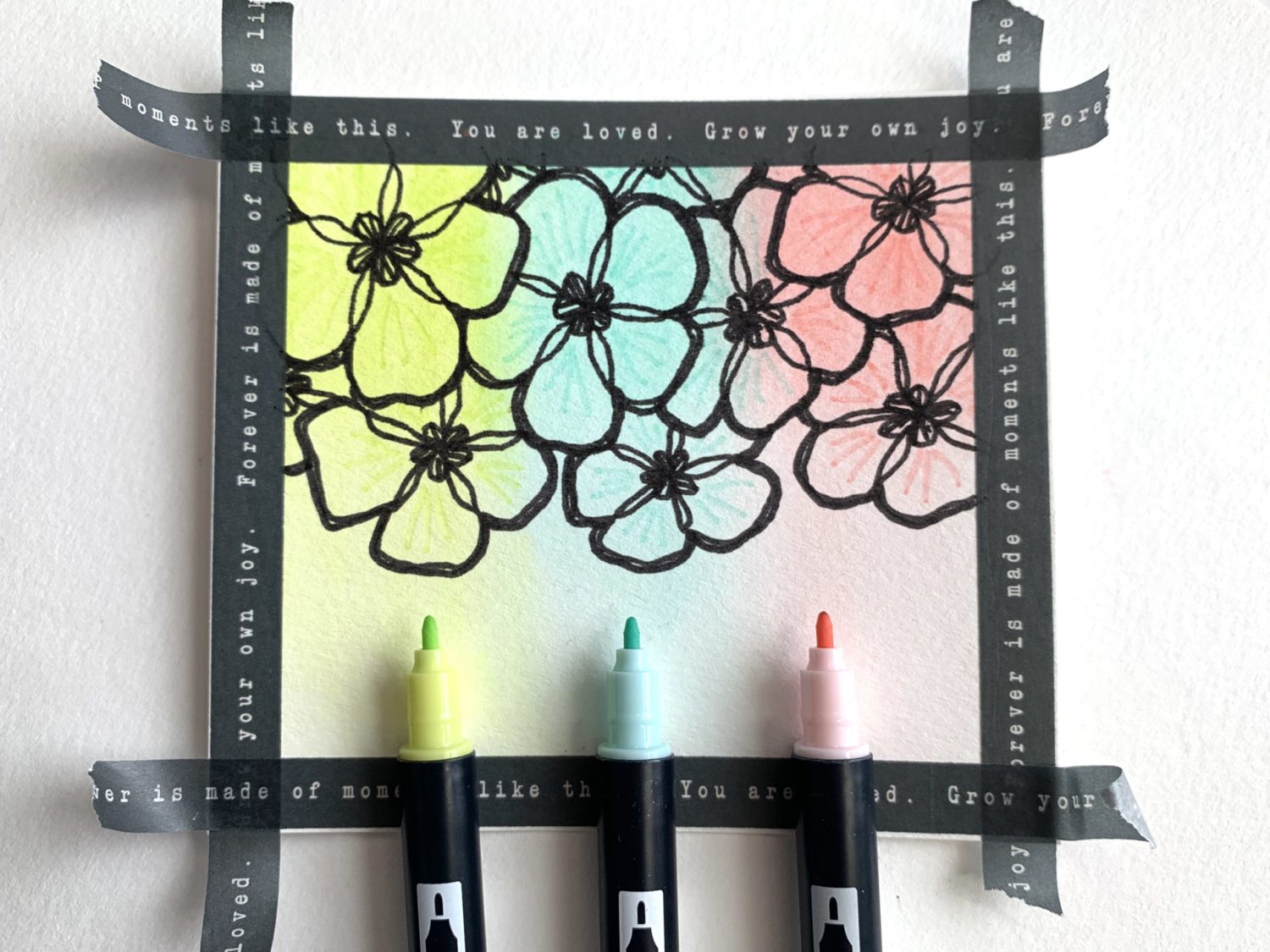 Using the bullet end of the Dual Brush Pen 131, 291 and 761, I added some simple line details to each petal. 
Step 7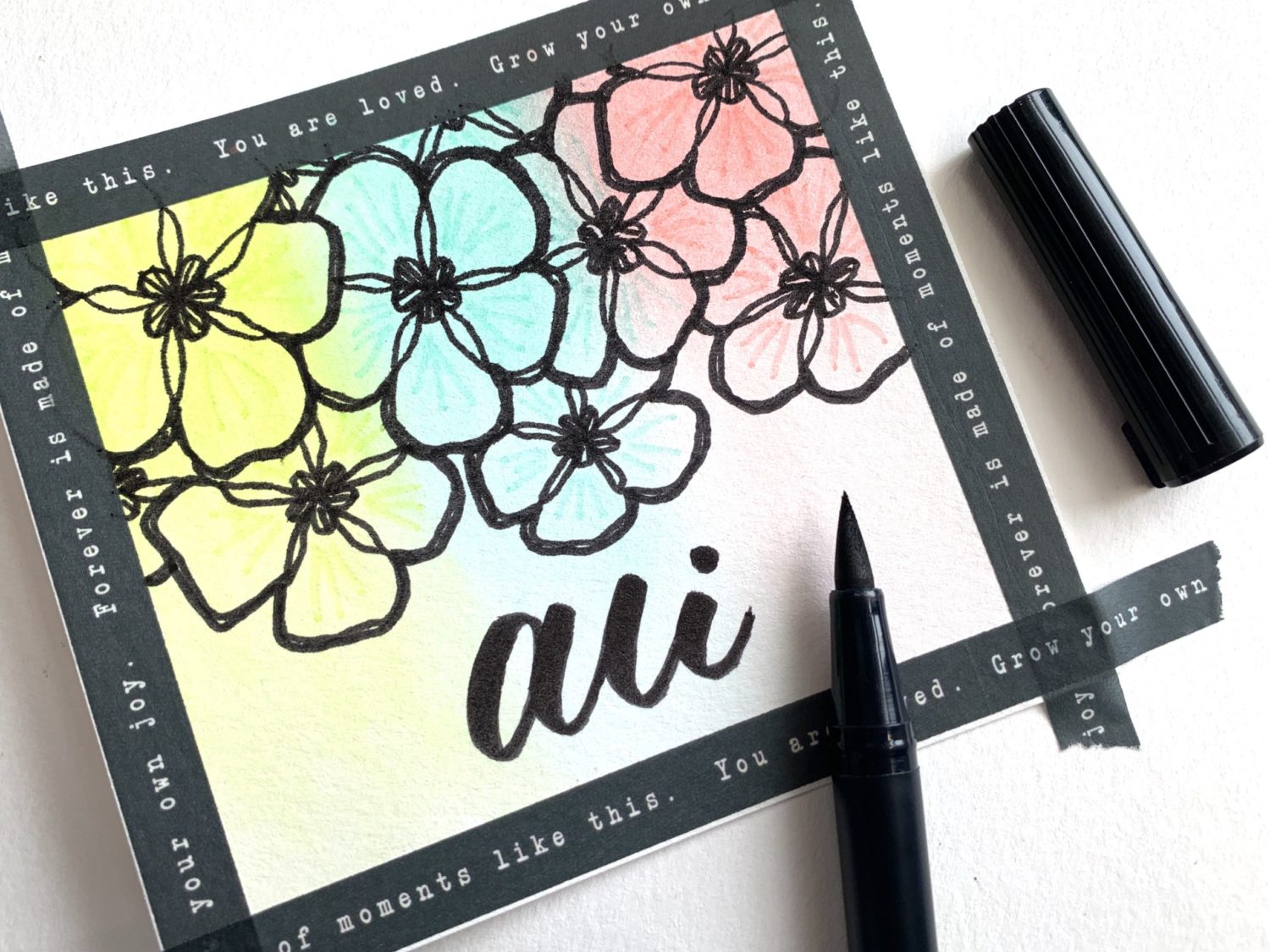 Next, I used the brush end of Dual Brush Pen N15 to draw the name with some simple brush calligraphy. I drew the name directly underneath the floral illustrations.
Step 8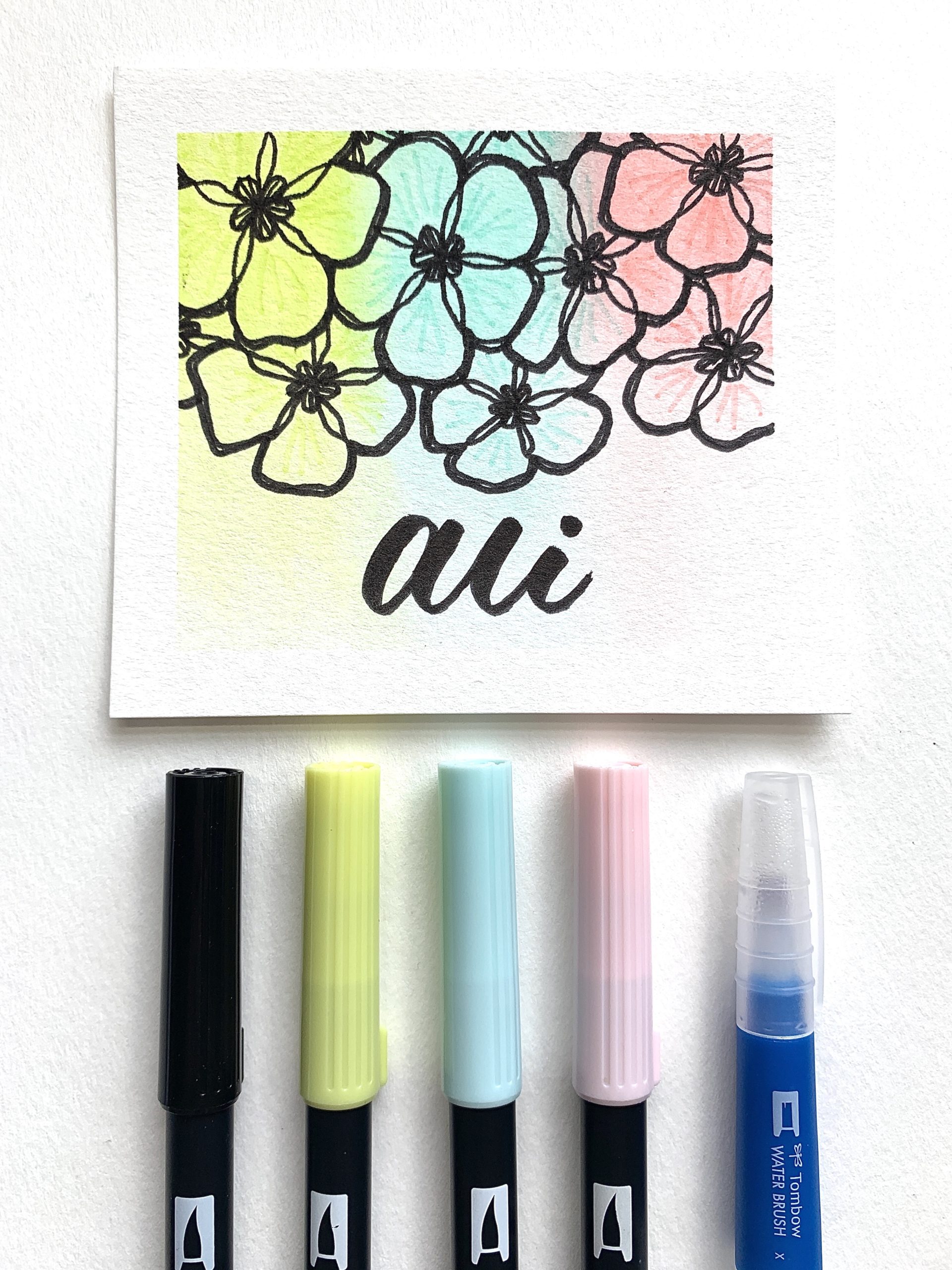 I removed the washi tape from the edges and voila! I'm finished! Since all of the Dual Brush Pens blend like this and any kind of drawing can be done over top of the watercolor, it's easy to make name cards like this for any occasion!
Thanks for stopping by and creating with me today! Check out the 3 Tips for Creating Watercolor Backgrounds post by Renee Day or 4 Tips for Water Brushes + Floral Art Journal Page by Katie Smith for more watercolor inspiration! Also, if you're interested in learning how to draw more floral illustrations, check out the floral tutorial tag!
Happy crafting!