Hello Tombow fans, Serena from @SerenaBeeCreative here! Now, I bet you all already know that you can watercolor with the Tombow Dual Brush Pens. Did you know you can also watercolor with the TwinTone Markers?!
In this tutorial, I will share how I like to watercolor with the Tombow TwinTone Markers and how to create super cute DIY cake toppers! Let's begin!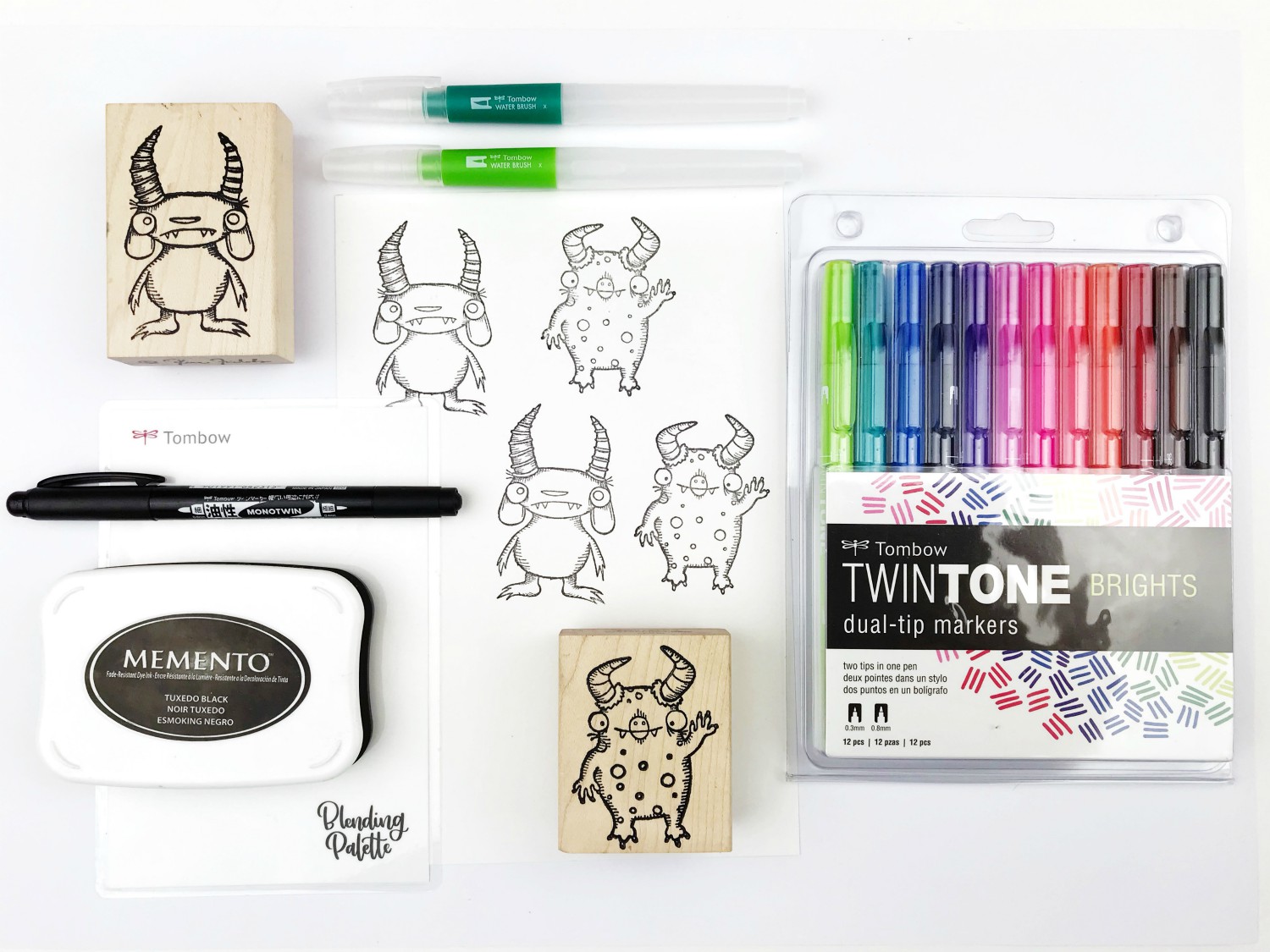 SUPPLIES:
Cute monster stamps
Watercolor paper
Dye ink
Toothpicks
Washi tape
Cupcakes
STEP ONE:
To begin, select the stamp sets you want to work with. I'm using these adorable little monsters designed by Kira Nichols for Stampotique Originals. Using dye ink, stamp your images on watercolor paper.
STEP TWO:
Using the bullet tip, scribble your TwinTone Markers directly onto the Blending Palette.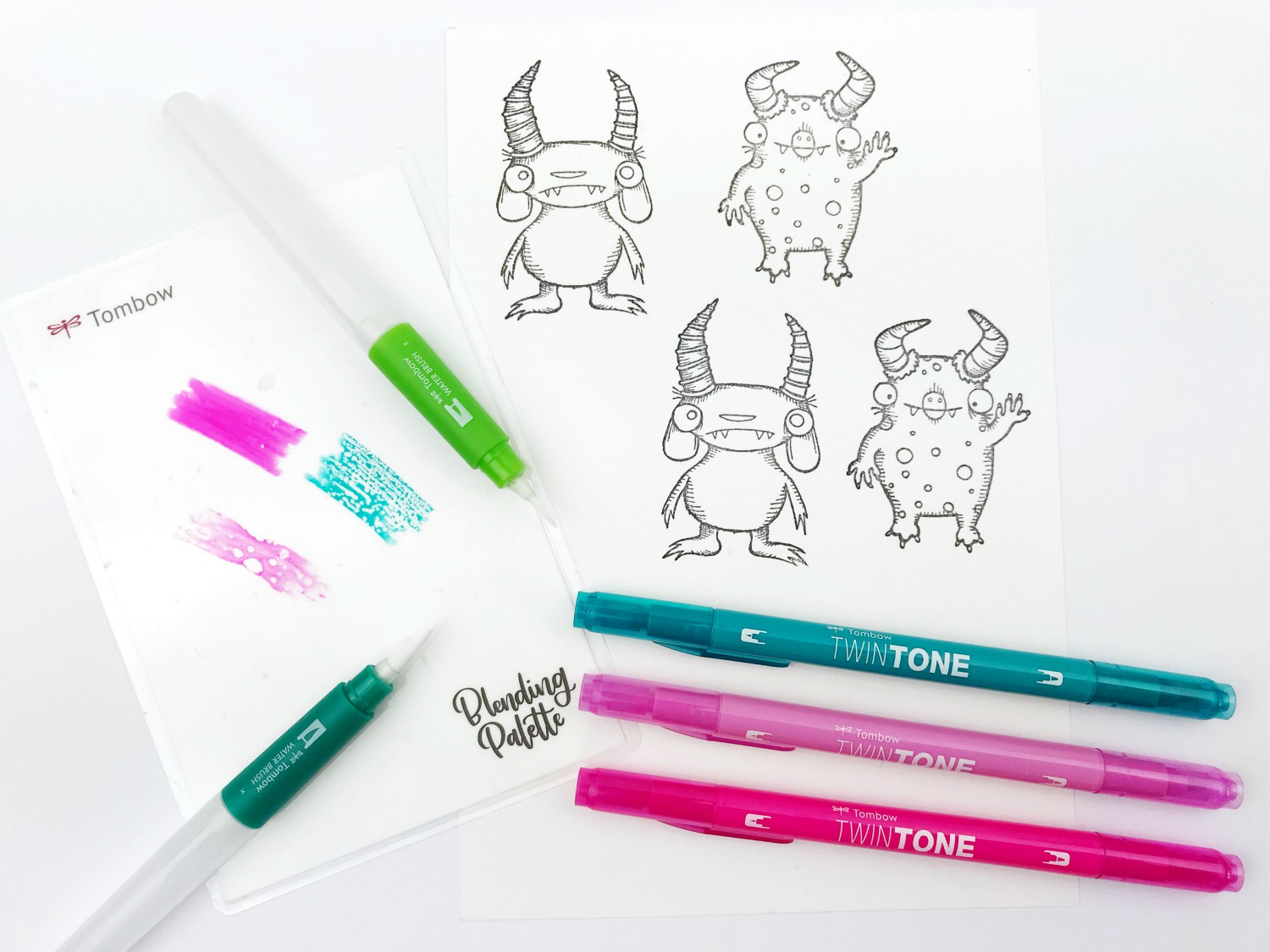 Using the Small Water Brush, grab some color and begin to watercolor your images.
It's okay if some color seeps over the lines. We will be fussing cutting the images later.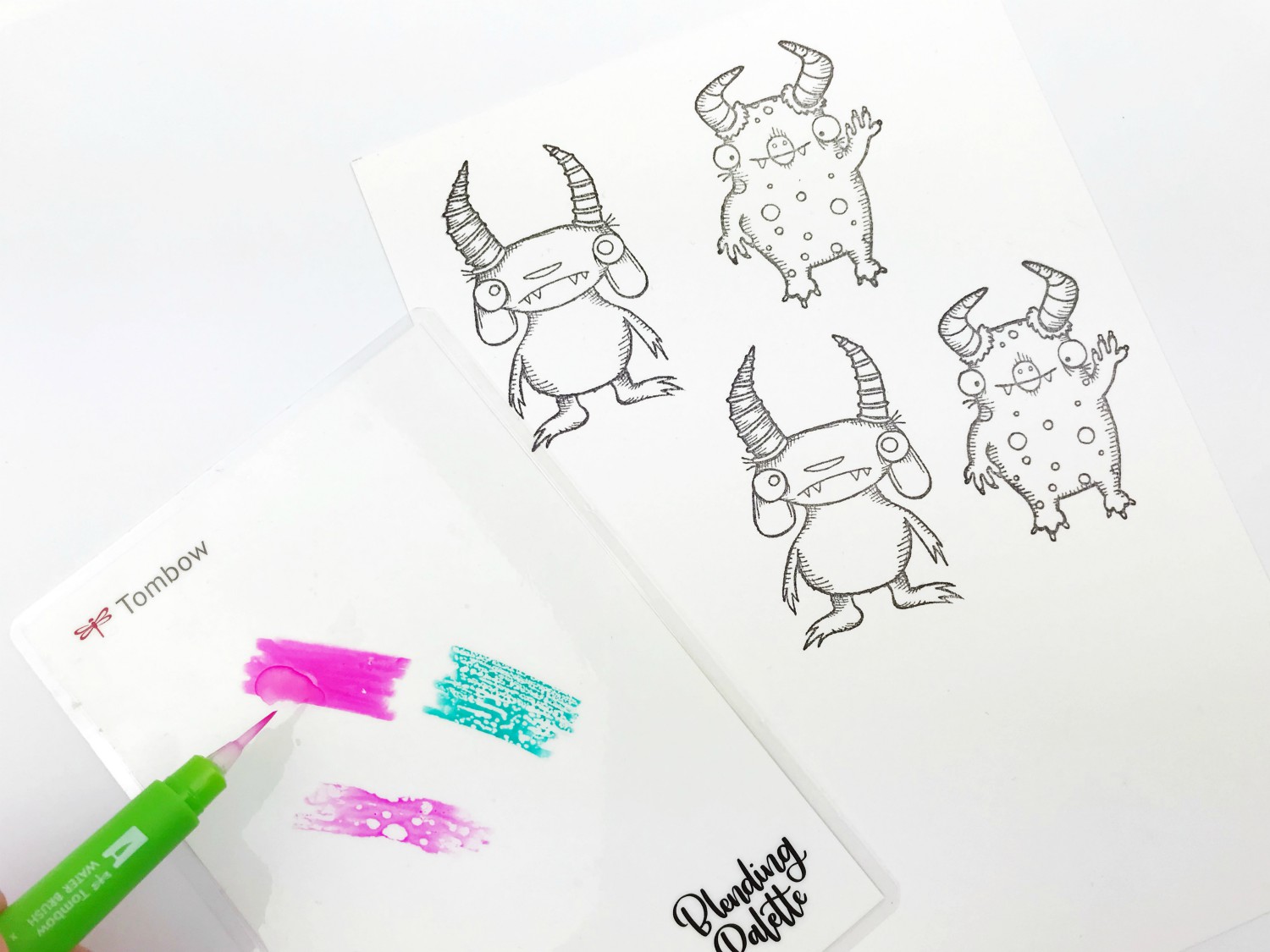 I love to blend colors together when watercoloring, as you can see here on my first little monster. I also like to layer colors on top when the first layer dries.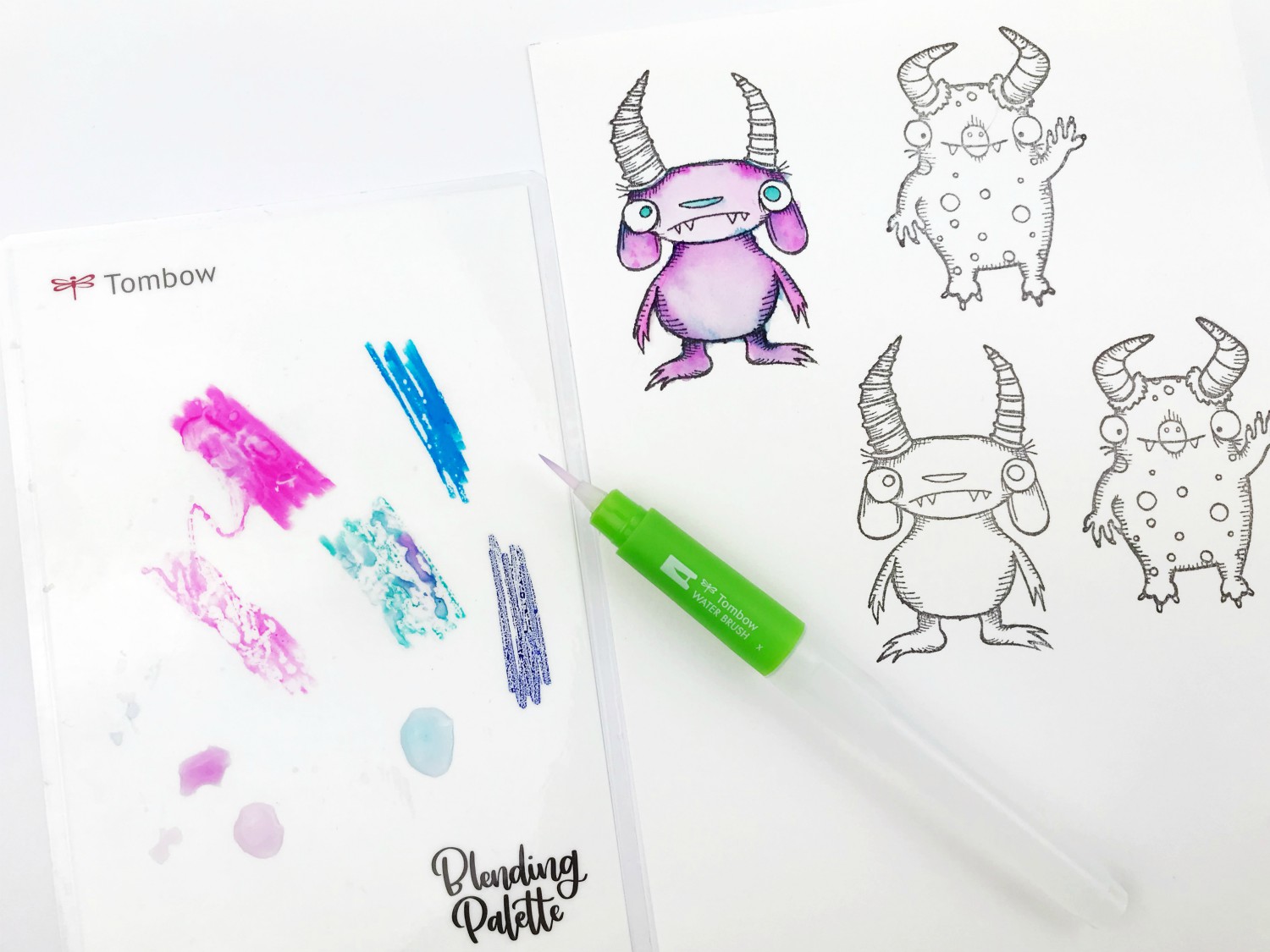 Continue watercoloring and blending colors for all your stamped images.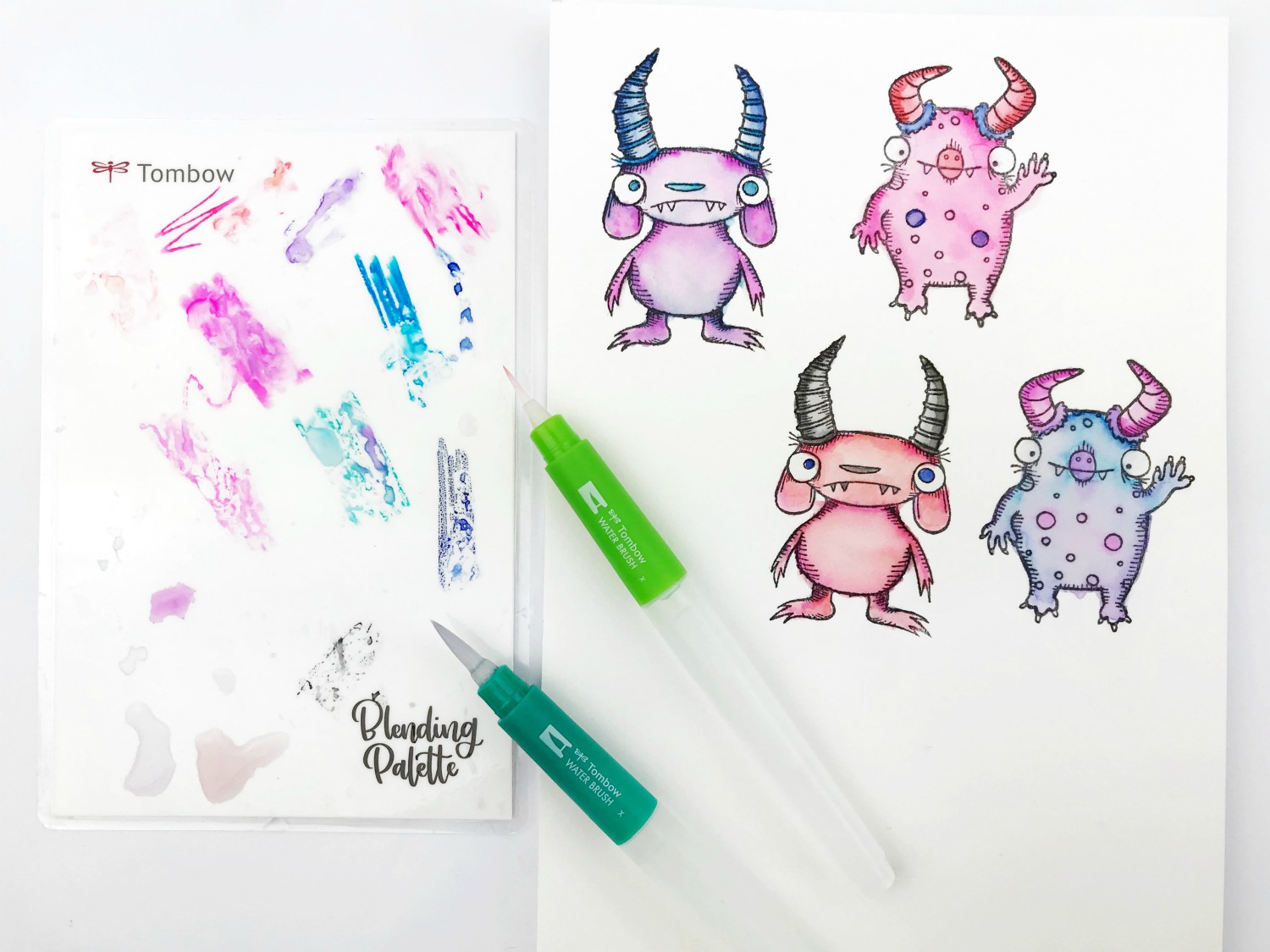 STEP THREE:
Once you have your images watercolored with the TwinTone Markers, it's time to add details!
This is why I love watercoloring with the TwinTone Markers. You can use the extra fine tip to add details and more color to your images once they are dry! A fun tip is to use the hash marks on the image as a guide for adding your shadowing and details.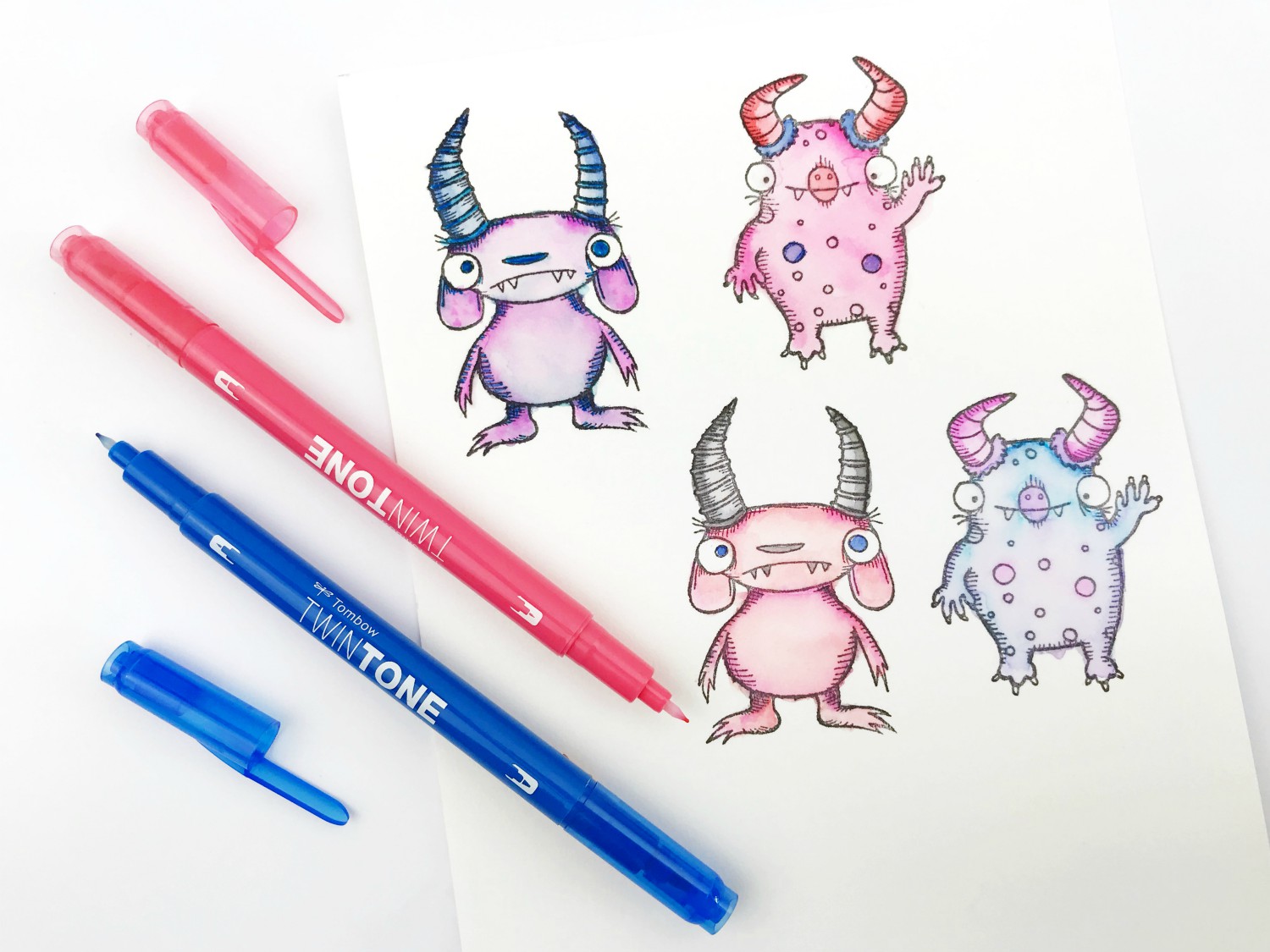 STEP FOUR:
The next step is to fussy cut out your images. Once all your images are cut, it's time to clean up the edges with the MONO Twin Permanent Marker.
Grab some scratch paper or a piece of chipboard and lay your images flat. Using the bullet tip of the MONO Twin Marker, carefully trace around your images. Majority of the ink will be on your scratch paper.
You can see the difference this step makes on the bottom two monsters They have been traced with the MONO Twin Permanent Marker.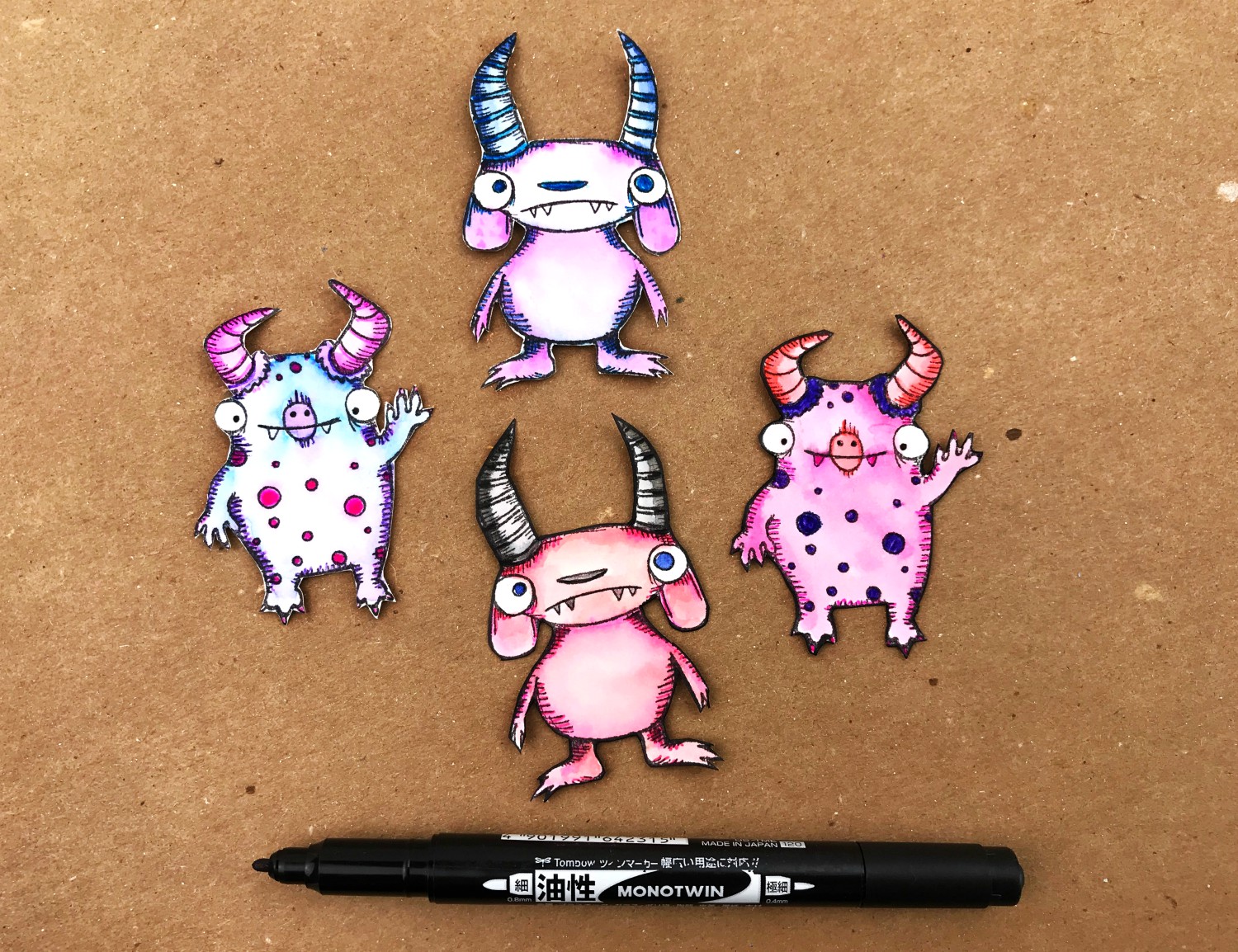 STEP FIVE:
Now that our monsters are all ready to go, it's time to bring in the toothpicks!
Using some washi tape, secure the toothpicks behind each stamped image.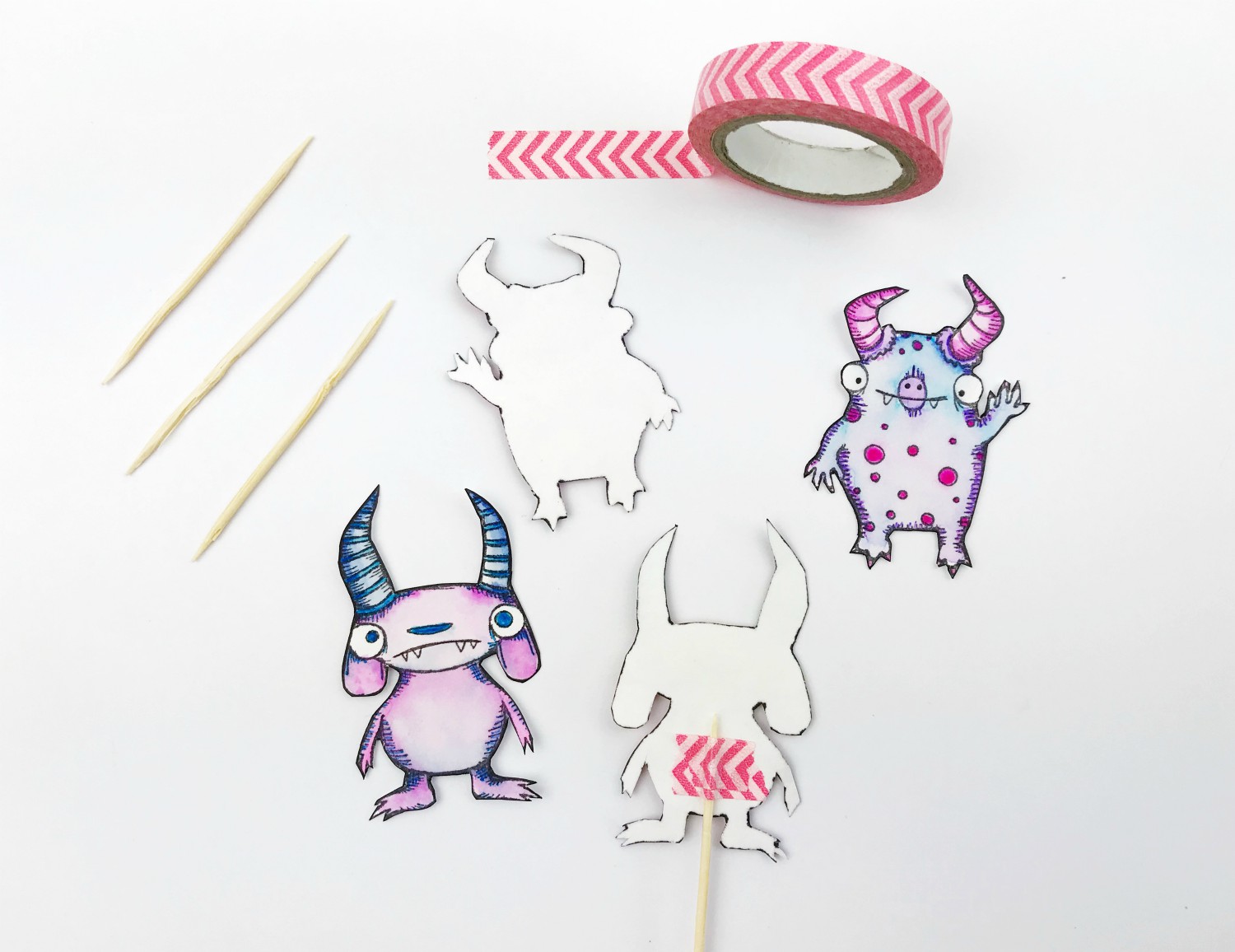 FINAL LOOK:
The last step is to add your adorable monster cake toppers on top of your cupcakes and you are ready to party!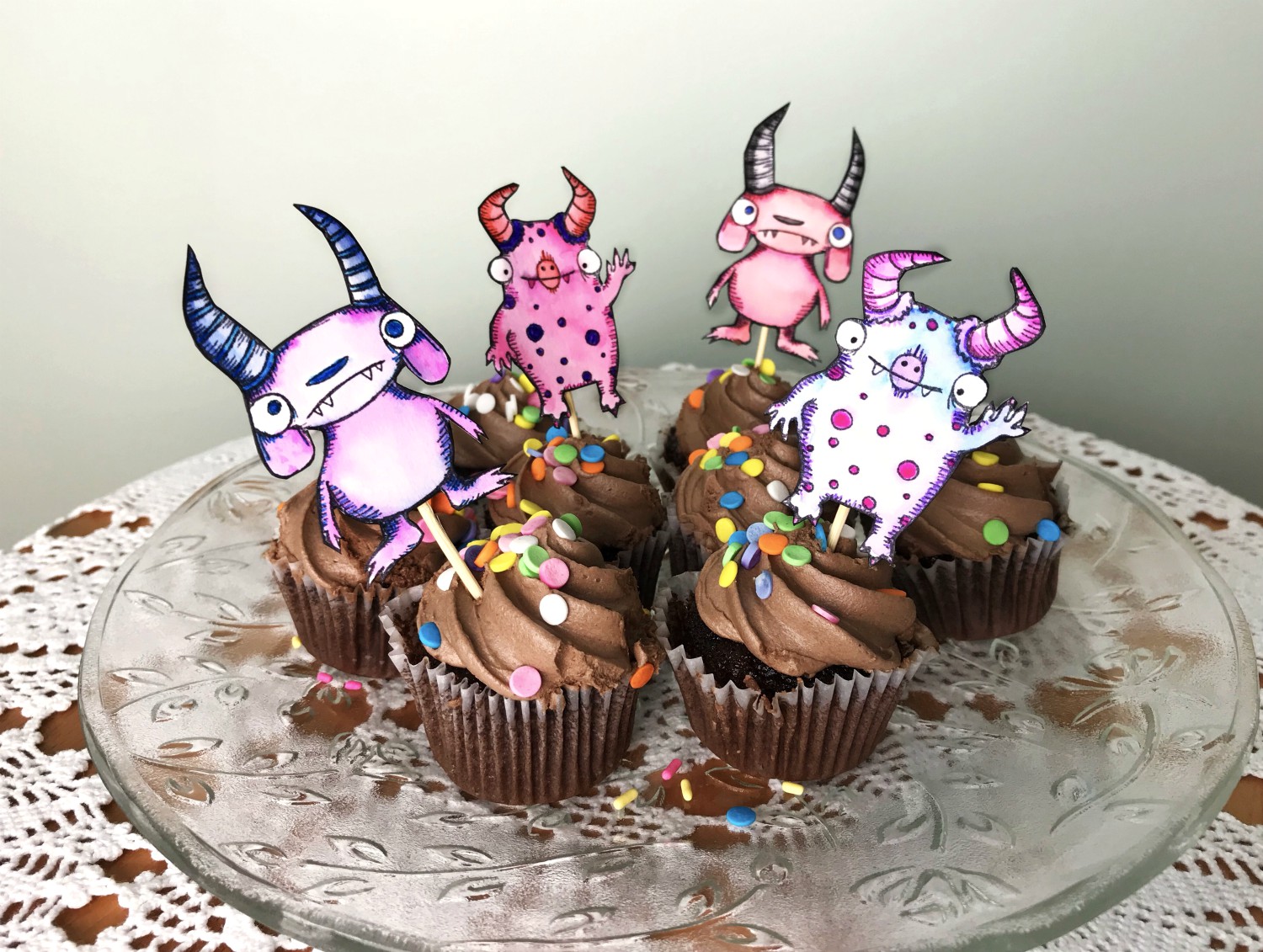 I hope you enjoyed this watercoloring tutorial with the TwinTone Markers. If you give this a try, tag @serenabeecreative and @tombowusa so we can see!
For more inspiration check out the following posts:
If you'd like to see more from me, check out my Youtube channel or join my Crafty Rebelles Community!
Much love,
Serena Bee